MALE MID-LIFE CRISIS REACHES EPIDEMIC PROPORTIONS
Posted on
A ground-breaking new survey has shown a staggering increase in the number of men experiencing symptoms traditionally associated with a mid-life crisis, including significant numbers of young men. The study also highlights that these men are still turning to the 'classic techniques' used for coping at such a time.
The study was commissioned by Bennetts, the UK's No.1 Bike Insurance Specialist, to understand whether the belief that men between 40 and 55 years old buy a motorbike to cope with a mid-life crisis, remains true or not.
The research amongst over 1,000 British men* showed that six out of every ten men aged between 40 and 55, the age traditionally most associated with the mid-life crisis, now say they have had or are currently experiencing a mid-life crisis. Responses showed that those men find it difficult to understand and hard to handle, with friends and family being confused and showing limited support.
These symptoms, however, are no longer reserved for this age group. The majority of men between 16 and 70 years old now report a life-review or transition experiences with nearly three quarters (73%) currently being or having recently been concerned with the direction of their life. Interestingly, more young men have recently asked themselves "where am I going with my life?" "what are my goals?" and "should I take more risks?" than those aged between 40 and 55.
Perhaps most strikingly the research by Bennetts reveals that, while more men are experiencing a mid-life crisis and at different ages, classic techniques for coping are still as popular as ever. Buying a car or motorbike still tops the list alongside changing job, moving house and forming a new relationship.
In fact, a third (30%) of motorcycle owners who are going through or have been through a mid-life crisis got into bikes specifically to cope. Bikers come out of the study exceptionally well, reporting the greatest success in managing their mid-life crisis adaptively, rather than being in denial. Over half felt they had dealt with their mid-life crisis positively, the top response.
Only 13% of the bikers said they had not yet overcome their mid-life crisis and they reported the fewest 'changed relationships' and the most 'involved partners', signifying that they maintained better relationships with their partners compared to men adopting different coping mechanisms.
Bennetts' customer data shows that sports bikes are currently the biggest purchase of choice among men from the ages of 16 to 54, whilst from 55 upwards the roadster – a more relaxed and comfortable bike to cruise on - appears to become a more popular buy.
Speaking about the research findings, Dr Derek Milne, author of 'Coping with a Mid-Life Crisis', commented: "These findings suggest that British men are struggling more than ever to cope with modern life. I find it heartening that bikers, often portrayed as somewhat solitary and anti-social, seemed to become more sociable through biking, helping them to deal with their mid-life crises."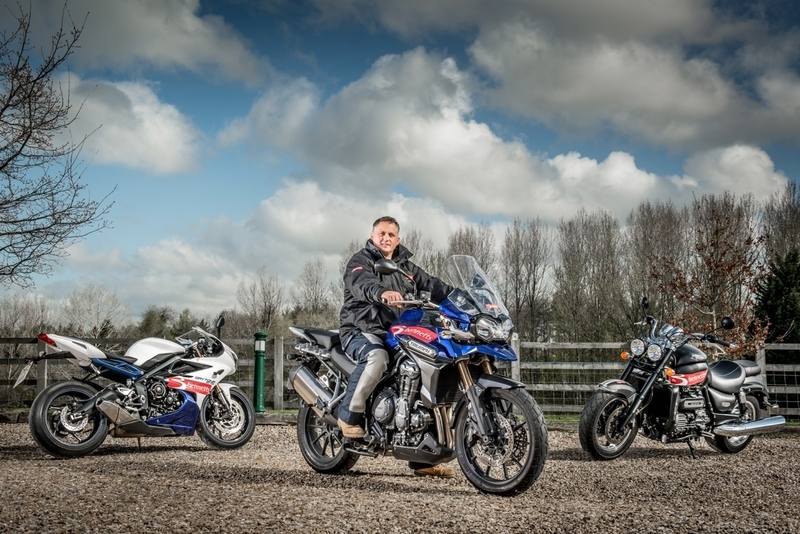 Darren Gough, the England cricket legend and Bennetts biking ambassador, who turned to motorcycling after retiring from first-class cricket in his mid-thirties, said: "You often hear about sports players finding it tough to call it a day. Finding something to replace the kick you get by taking a wicket and playing to a packed Lord's is not easy. Learning to ride and buying an adventure motorbike was exciting as is the rush of freedom you get when hitting the open road for a few hours."
Hannah Squirrell, Associate Director, Bennetts, added: "I suspect a lot of men who dream about owning a motorcycle will be pleased to see motorbiking up there on the list of ways to deal with a mid-life crisis. If your partner questions whether you should be investing in a new bike, 'saving or improving your relationship' is a pretty strong reason to justify the expense!"
For more information about Bennetts, go to www.bennetts.co.uk
* The research by Bennetts was carried out online by Opinion Matters between the 5th and 14th June, 2013 amongst a panel resulting in 1,001 men aged between 16 and 70.