The Ultimate Guide For Bikers... packed full of events, news and lots of Genuine Biker Friendly Accommodation
...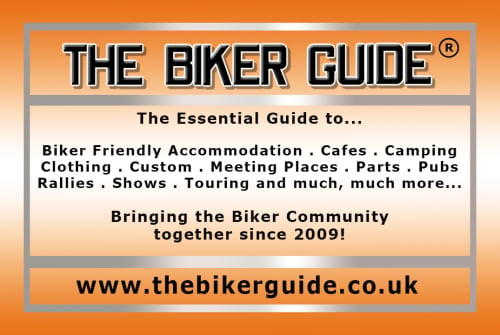 THE BIKER GUIDE® is trademarked, with the Trade Marks Registry.

No area of this website may be replicated or republished by another company or website.

The term THE BIKER GUIDE® and any words which implies the same may not be used as a generic term to describe something, used within text and/or to redirect search engines, as this may mislead people.
THE BIKER GUIDE® will take all necessary action to protect its exclusive rights to the Trade Mark.