Biker Friendly Meeting Places | Northamptonshire
Here follows a list of regular Motorcycle meets, hangouts and general gatherings throughout the area. If there is any we have missed please forward them for inclusion... Photos always welcome!
Red Lion Pub and Truck Stop Main Meeting Places section
All Seasons Café
, The Causeway, Billing Garden Village, Northampton, NN3 9EX.
Bike Night
(themed), every Wednesday April - October, 6-10pm.
Big Red Brackley, Outside Unit 2A, Oxford Road, Brackley, Northamptonshire, NN13 7EA. A small parking area at the front of the van or Tesco's car park is just a minutes walk across the road. Open Monday - Friday, 7.30 - 14.00, Saturday, 8-12.
Jacks Hill Cafe
, Watling Street, (A5) just north of Towcester, Northamptonshire, NN12 8ET.
Now closed (November 2021)
King Billy Pub
, 2 Commercial Street, Northampton, Northamptonshire, NN1 1PJ
Red Lion Pub and Truckstop, Weedon Road (A4500), Upper Heyford, Harpole, Northampton, Northamptonshire, NN7 4DE. Close to a major trunk road and motorway, with friendly staff, large parking area, serving traditional home-made pub food and a choice of beverages. Also on-site shop specifically for motorcycles, trucks and caravans. Open daily, 5am till midnight. See above.
Refuel Coffee Shop within Motorcycle World Northampton, 3 Quorn Way, Northampton, NN1 2PN. Coffee shop 9-4, Mon- Sat. Bike night, 1st Tuesday of the month, 4-8pm.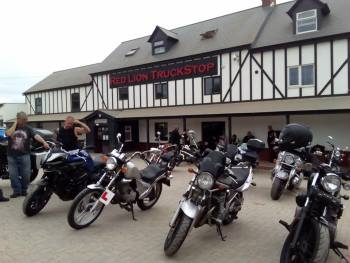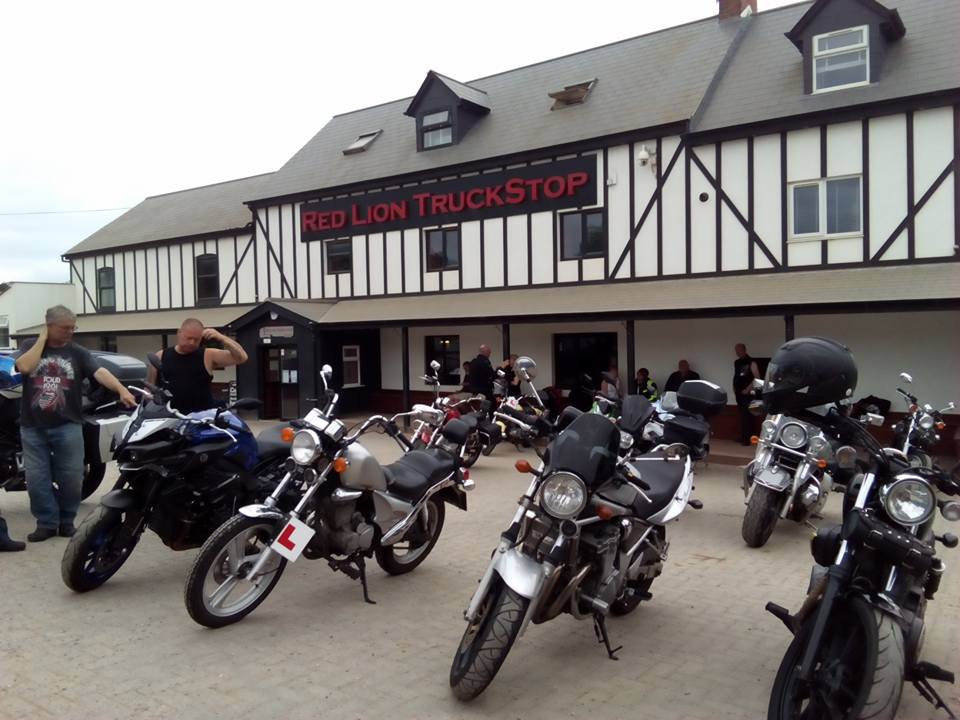 Super Sausage Cafe
, Watling Street, Potterspury, Towcester, Northamptonshire, NN12 7QD. A nostalgic classic cafe, with memorabilia on walls and a helmet park inside.

The Flight Deck Cafe, Turweston Tower, Turweston Aerodrome, near Brackley, Northamptonshire, NN13 5YD. Open daily from 9am.

The Stirrup Cup
, Woodland Avenue, Barton Seagrave, Northamptonshire, NN15 6QR. Sports memorabilia includes motorcycle sport images (landlord ex MCN Motorcyclist journalist) and regular motorcycle chat shows with special guests.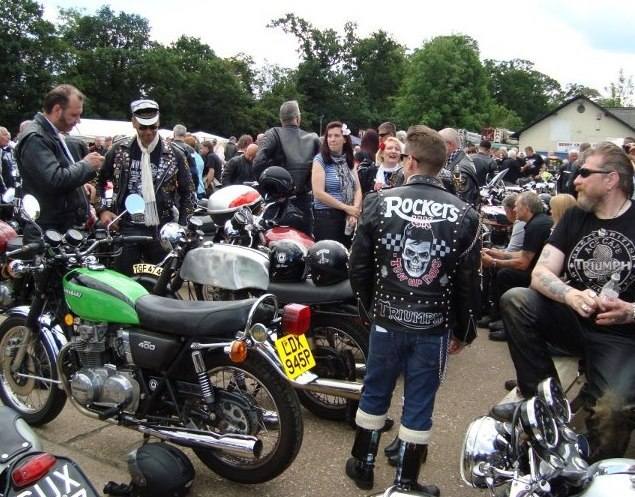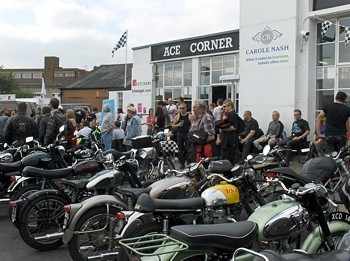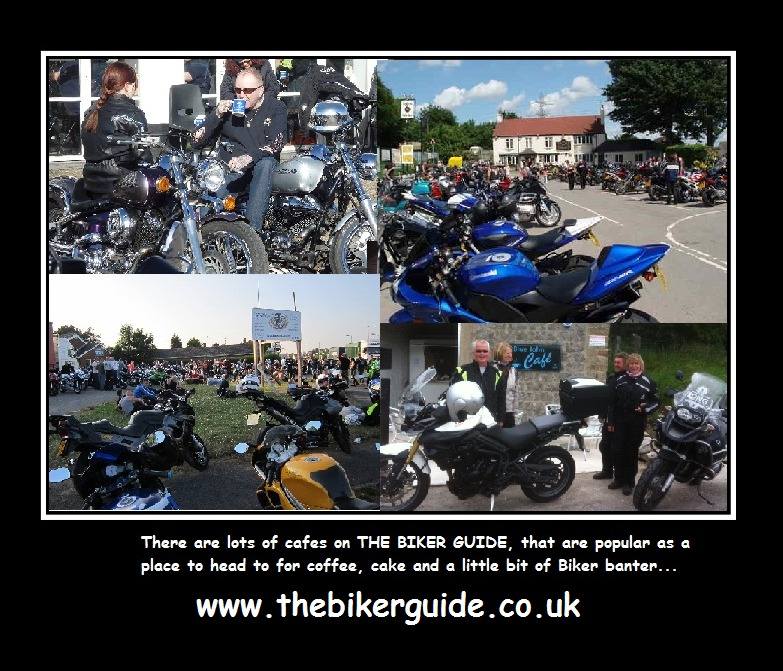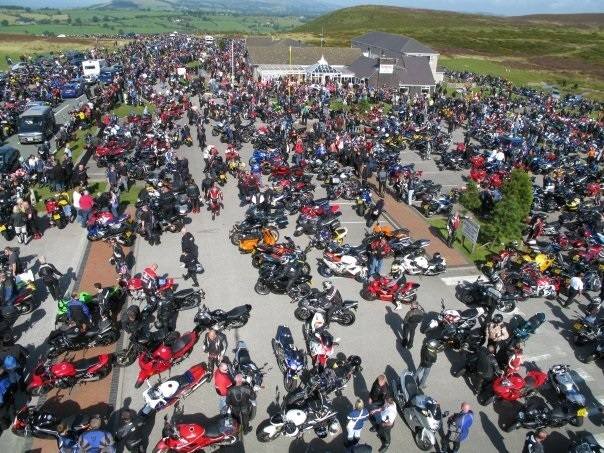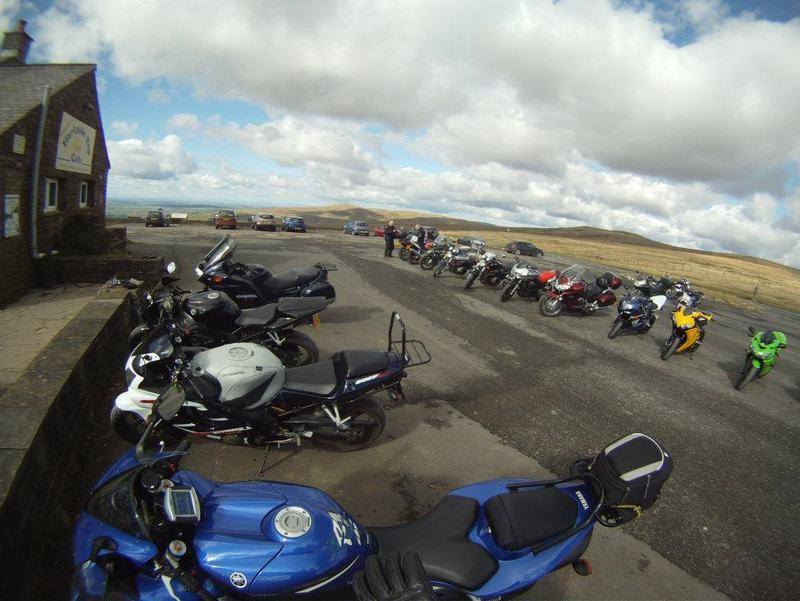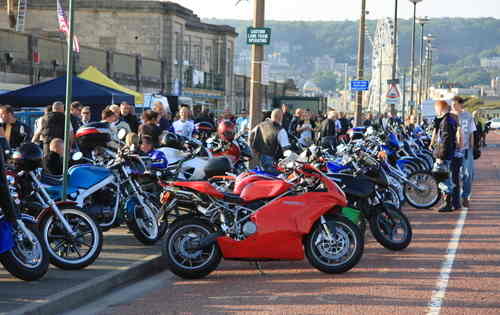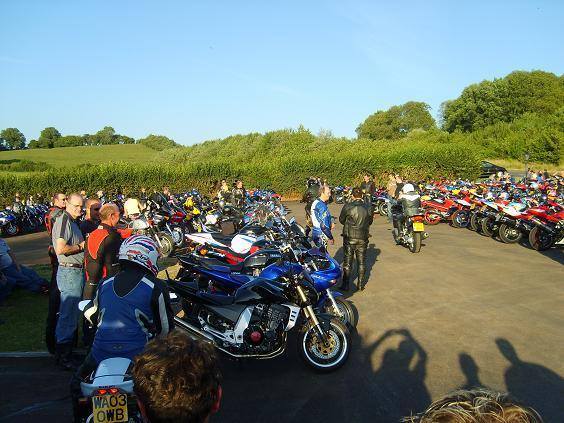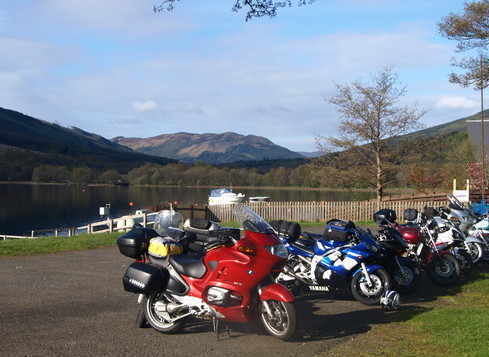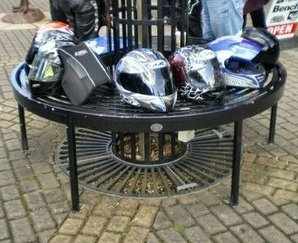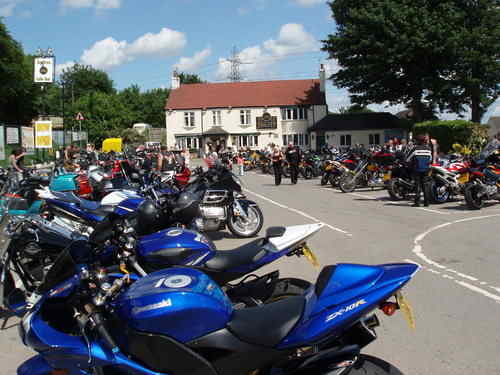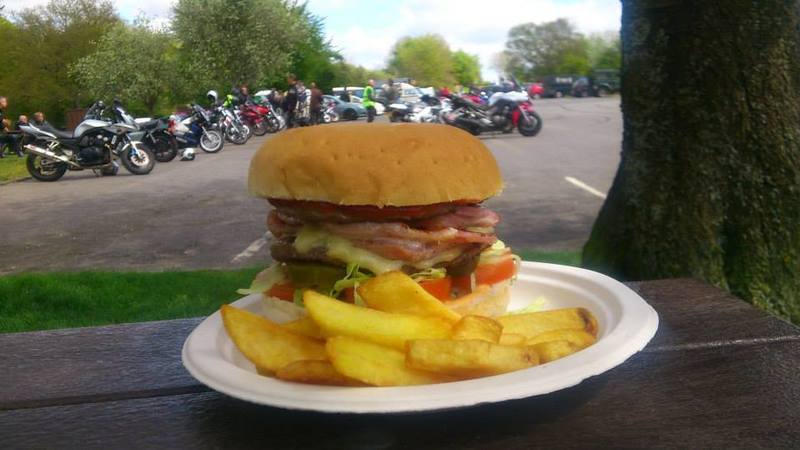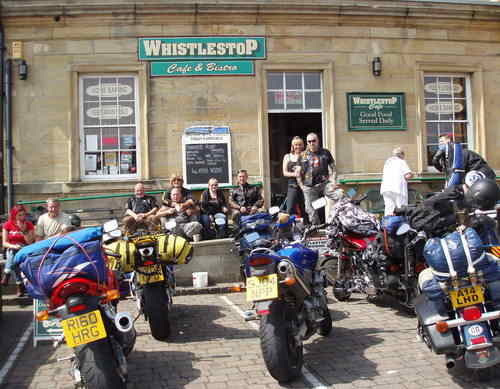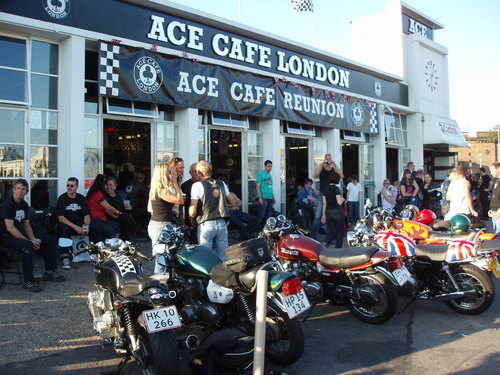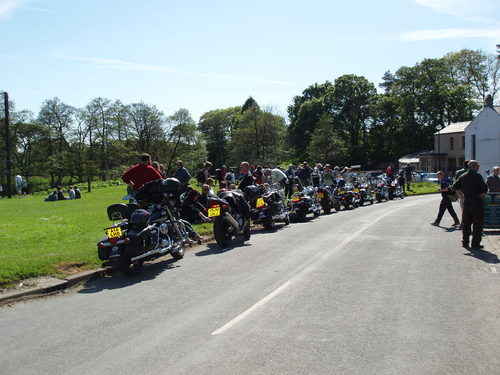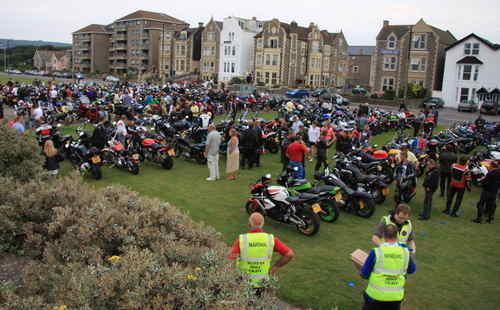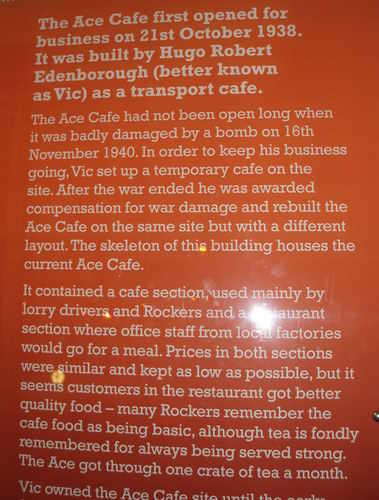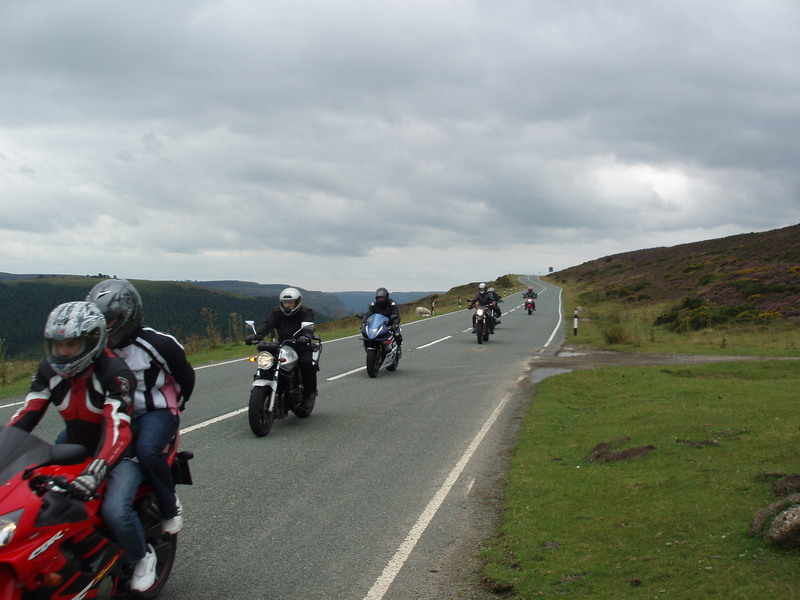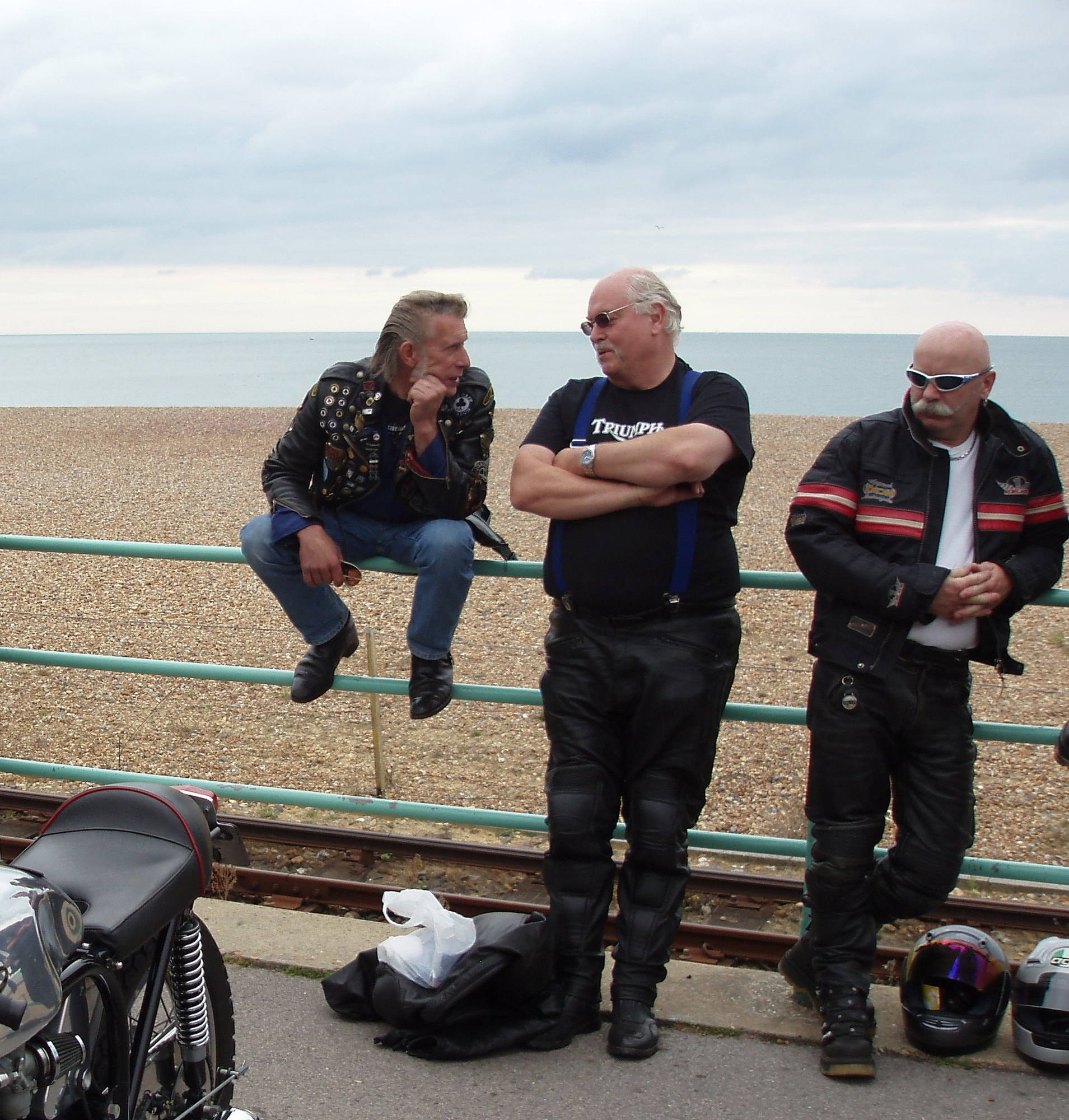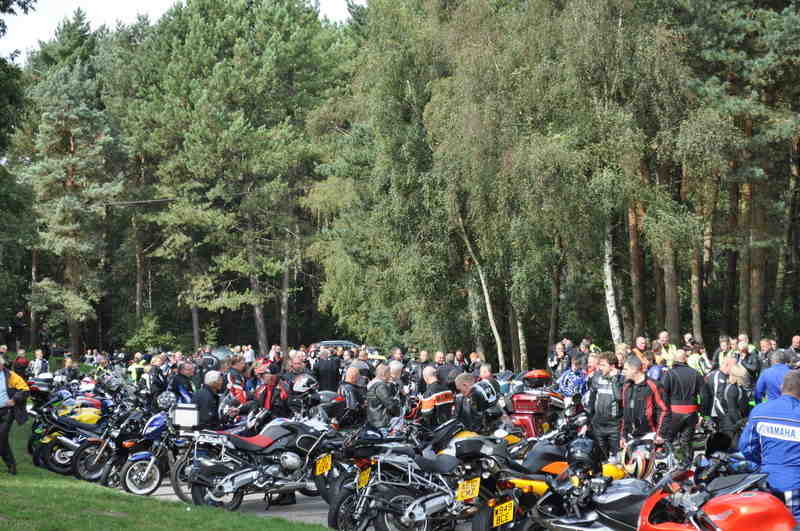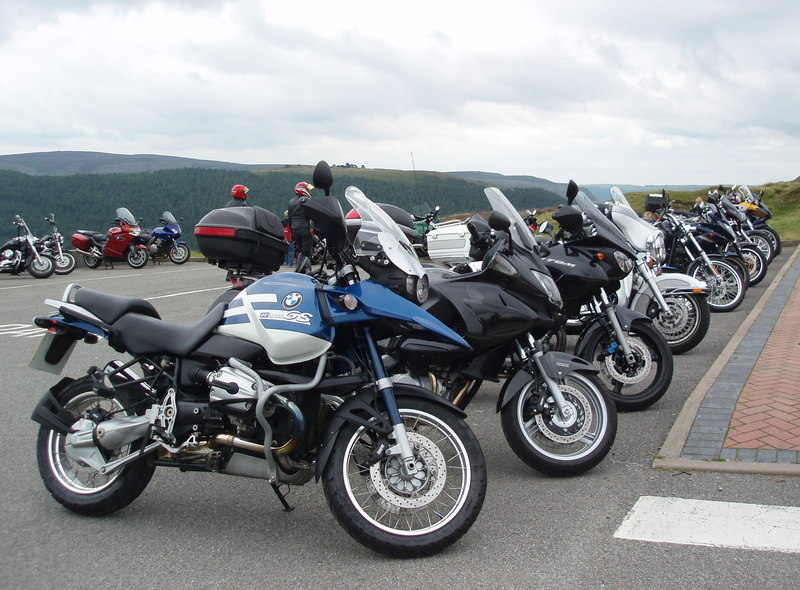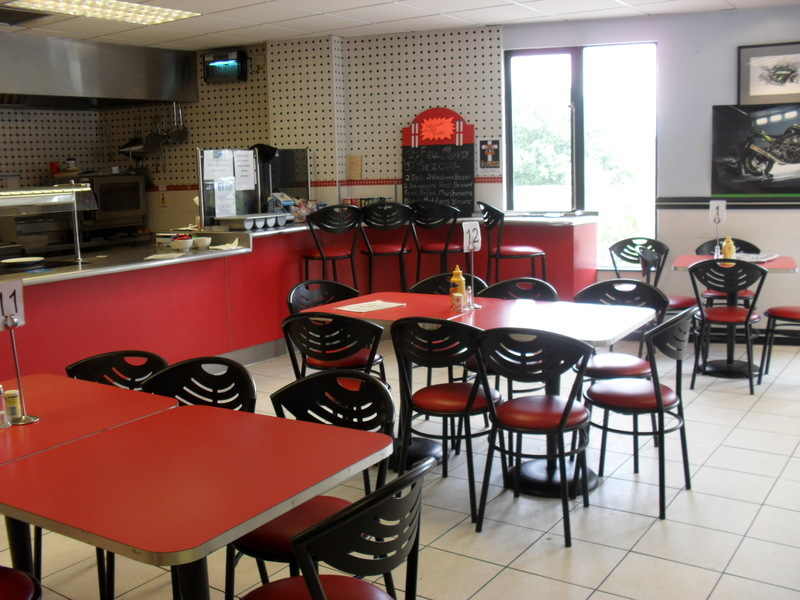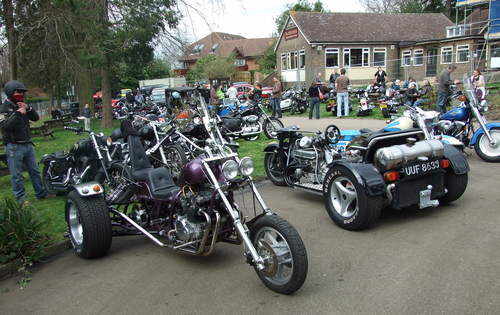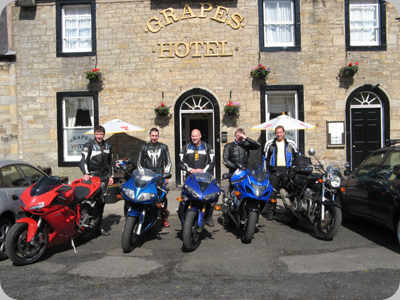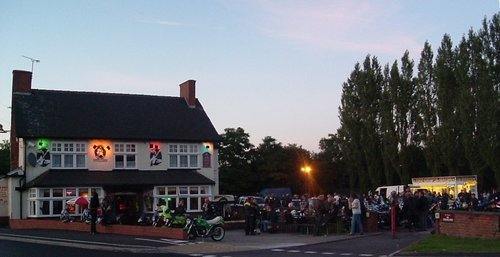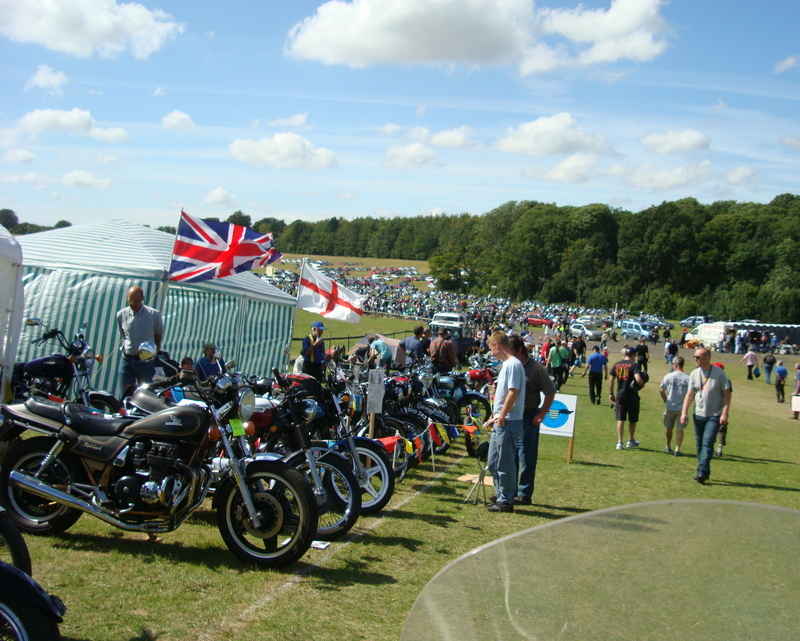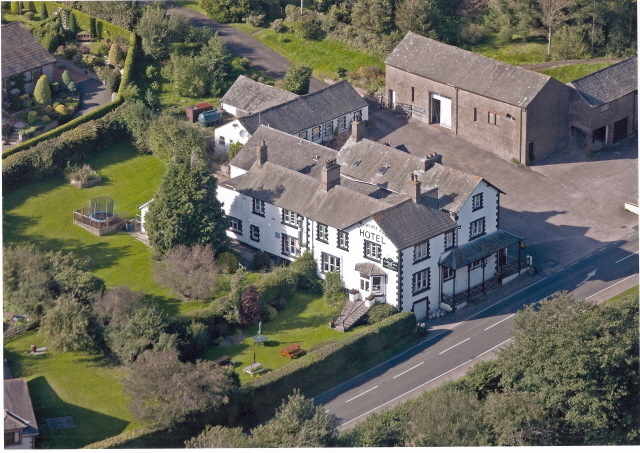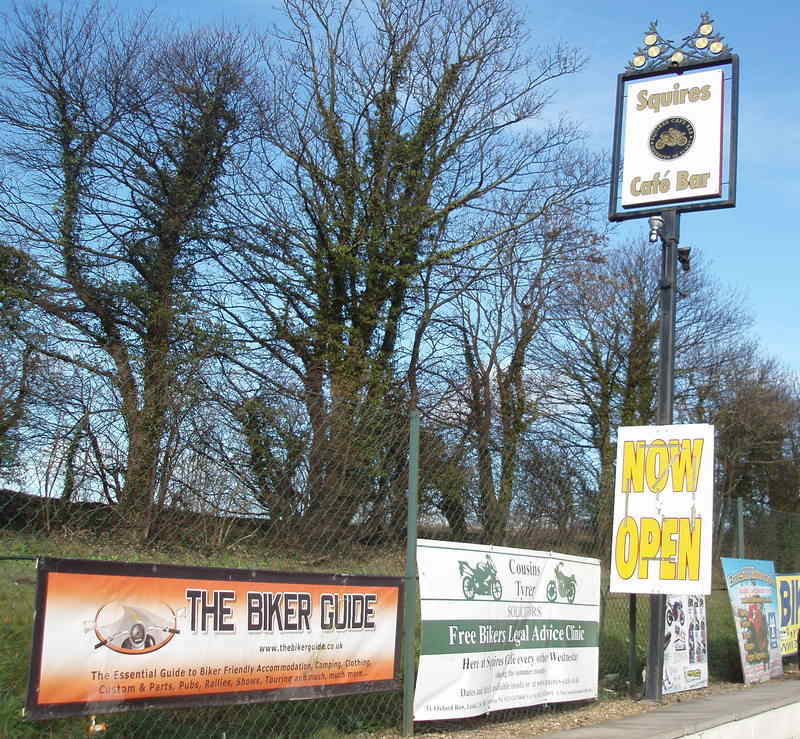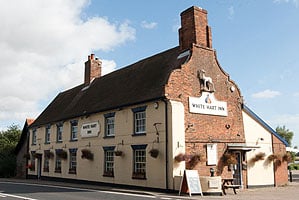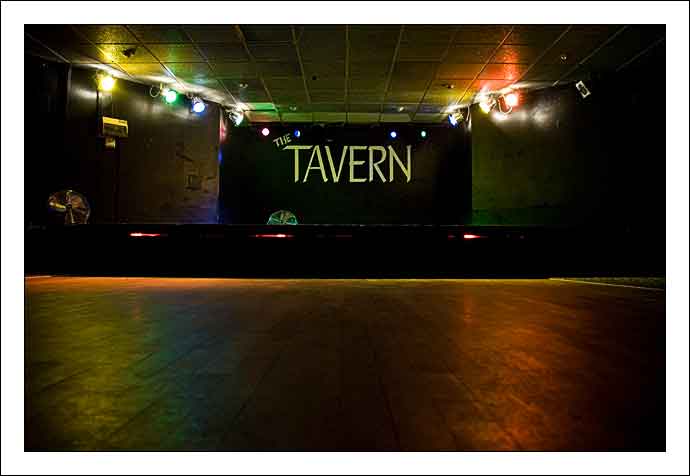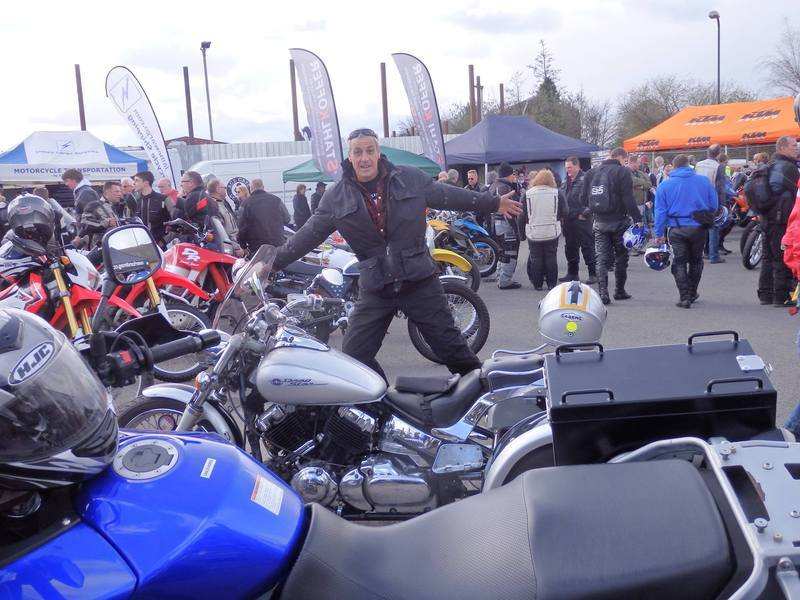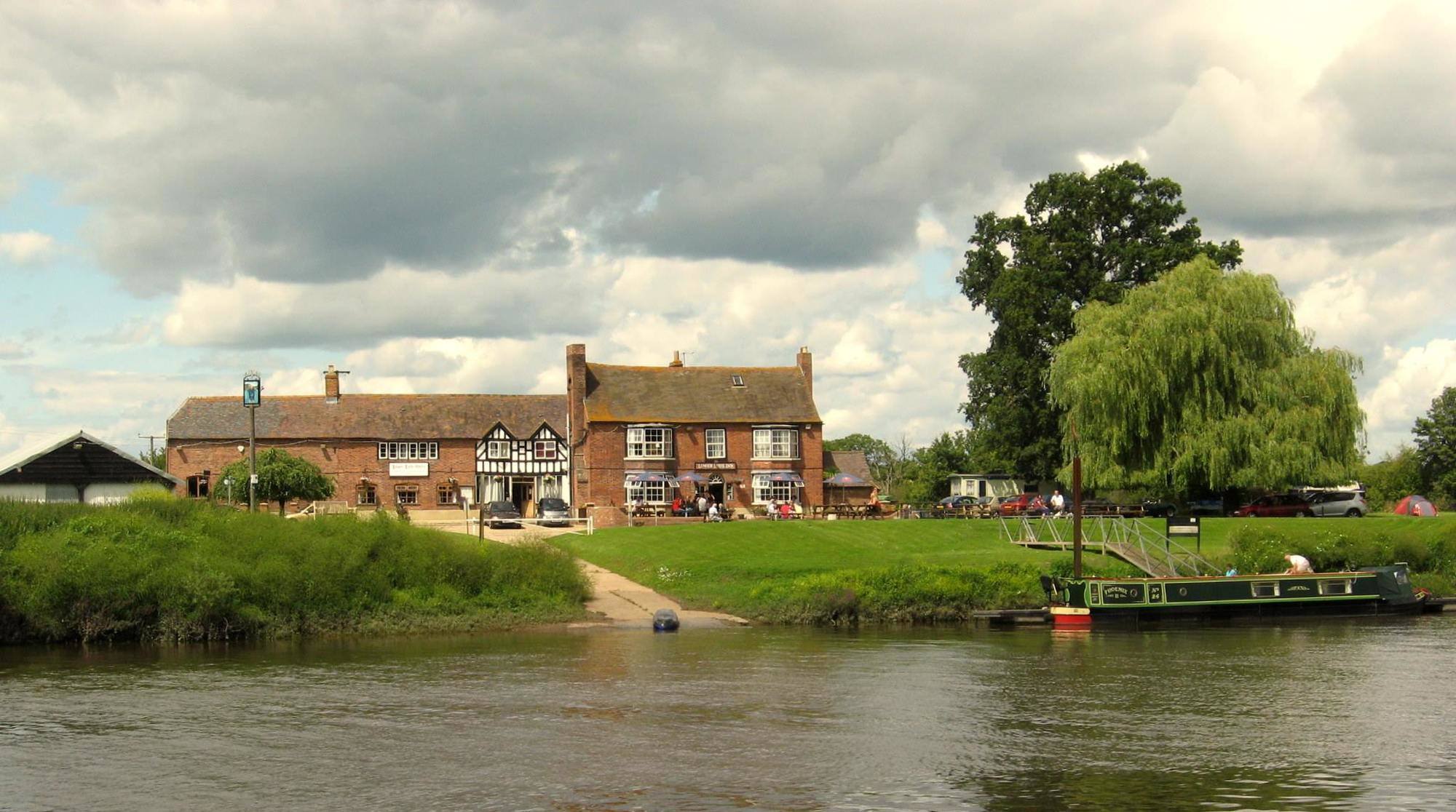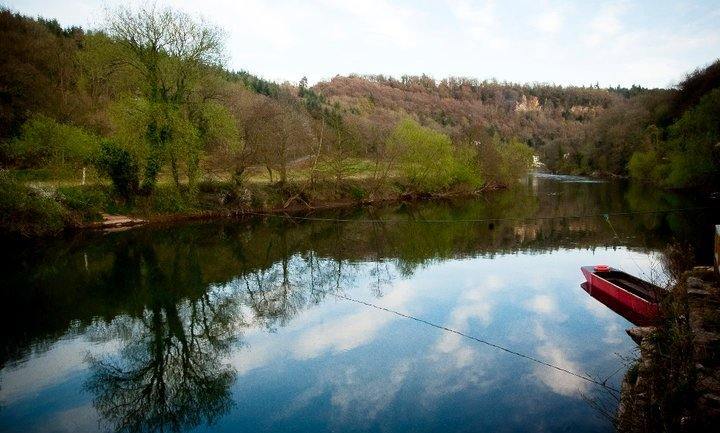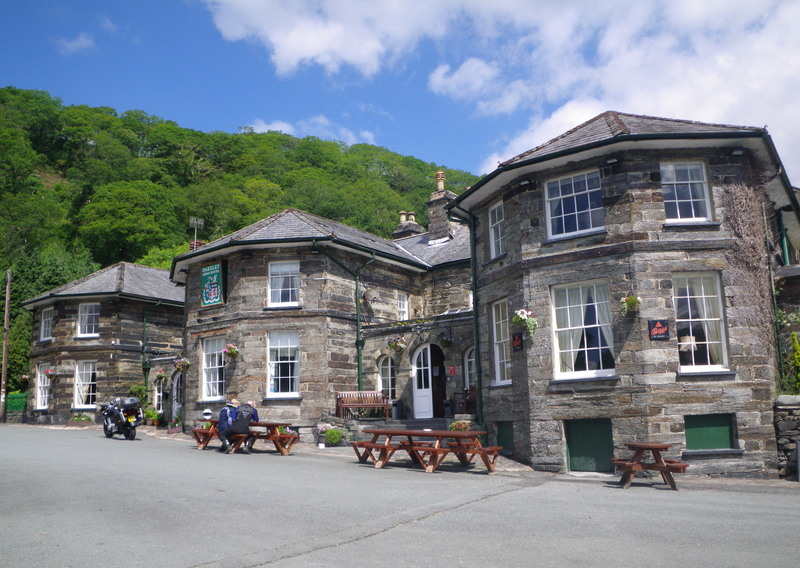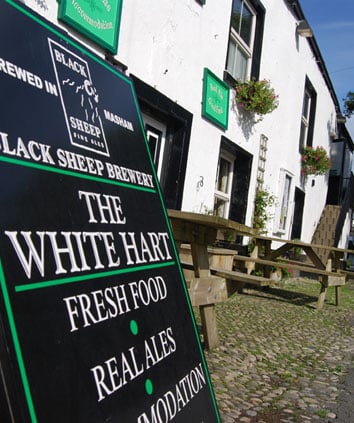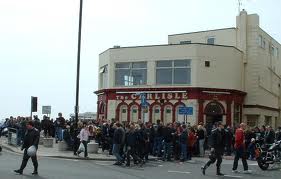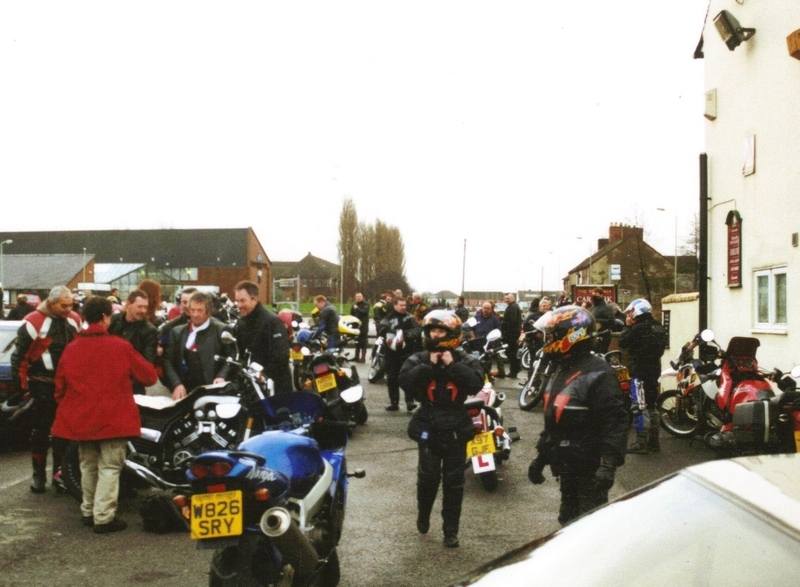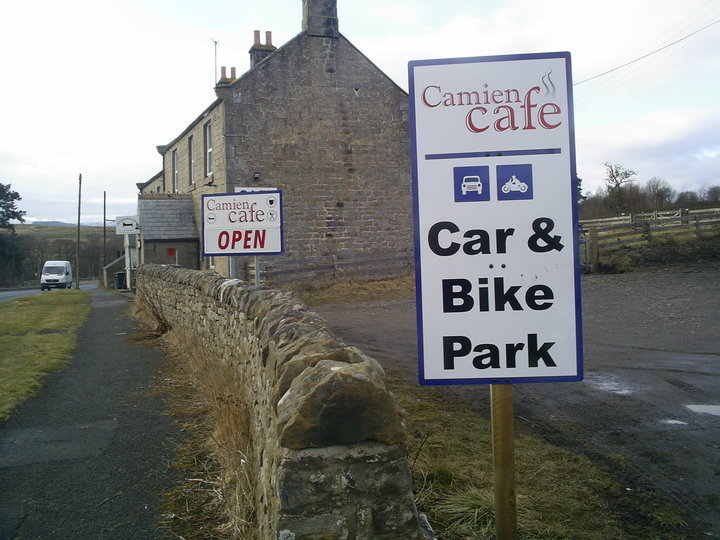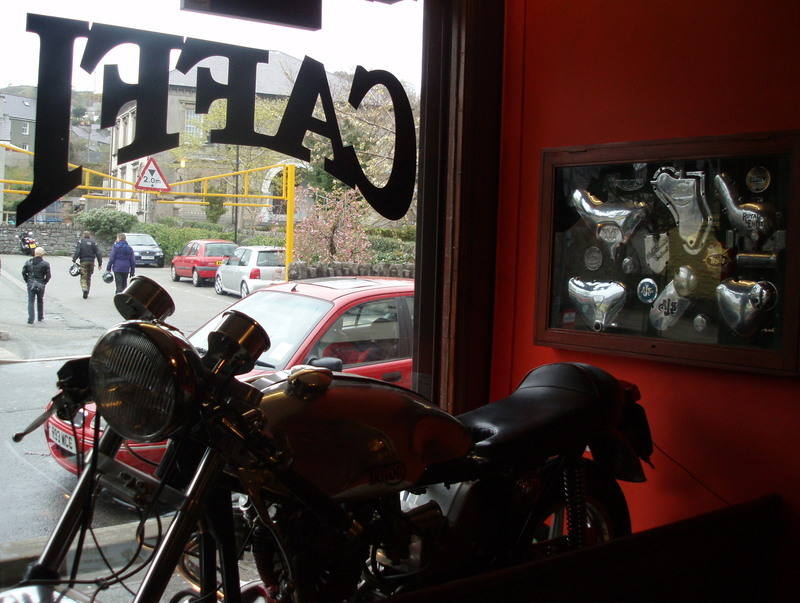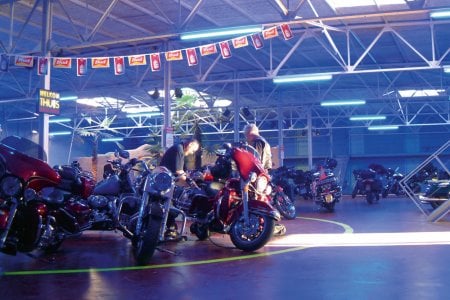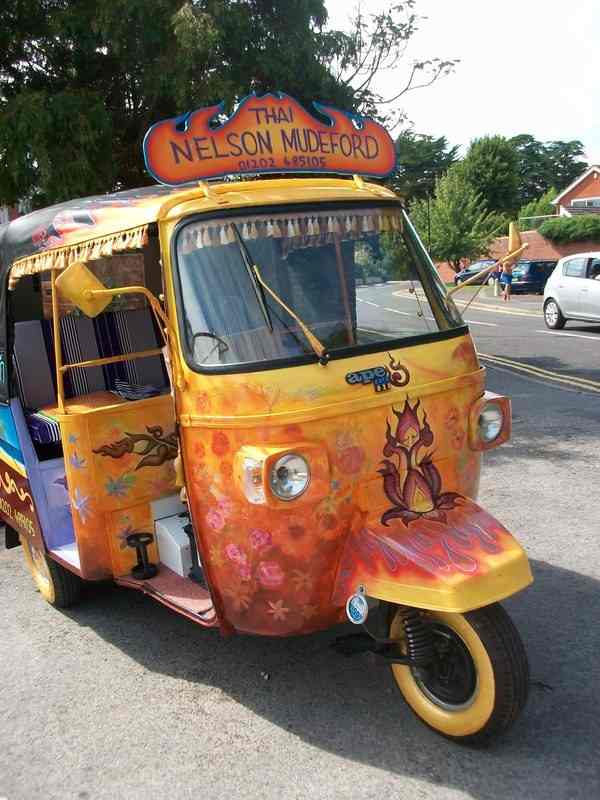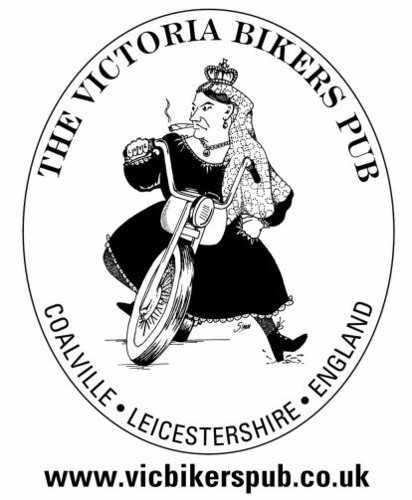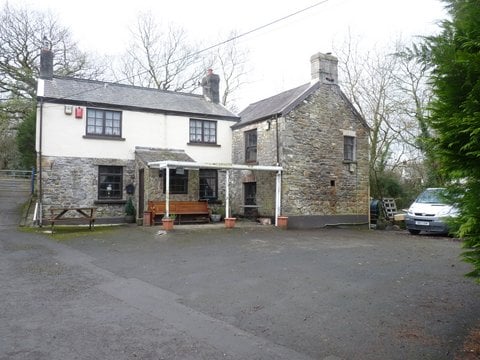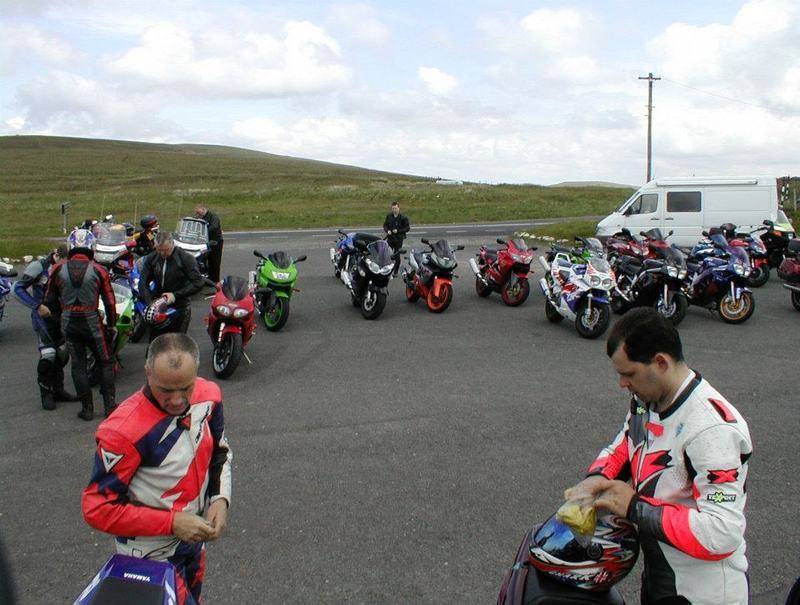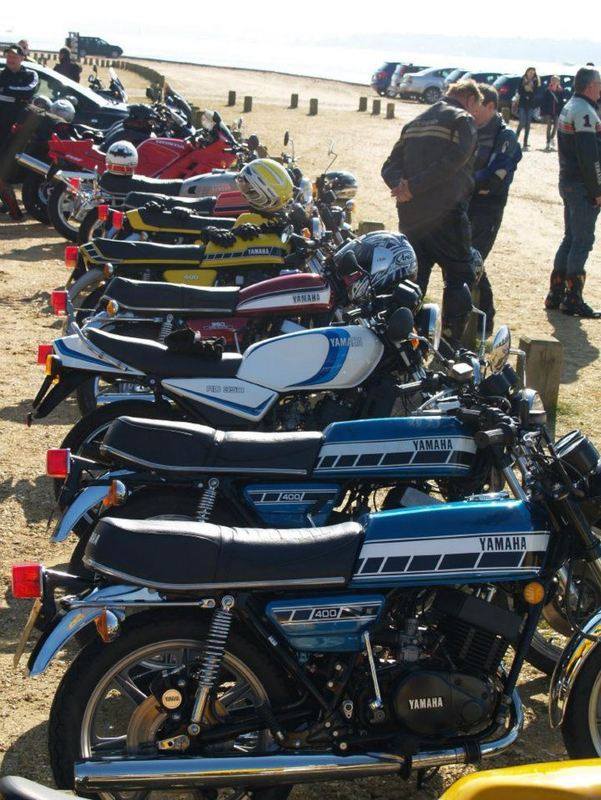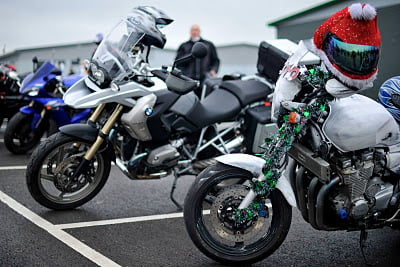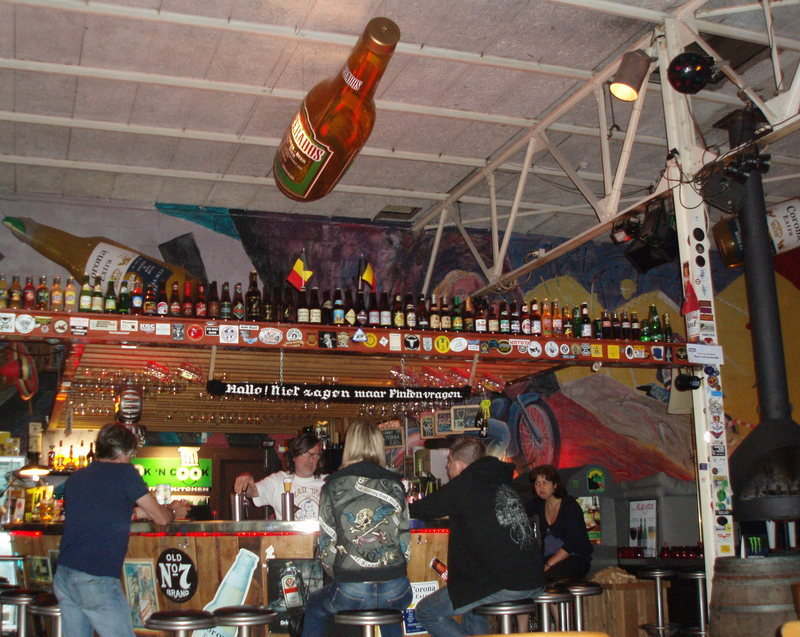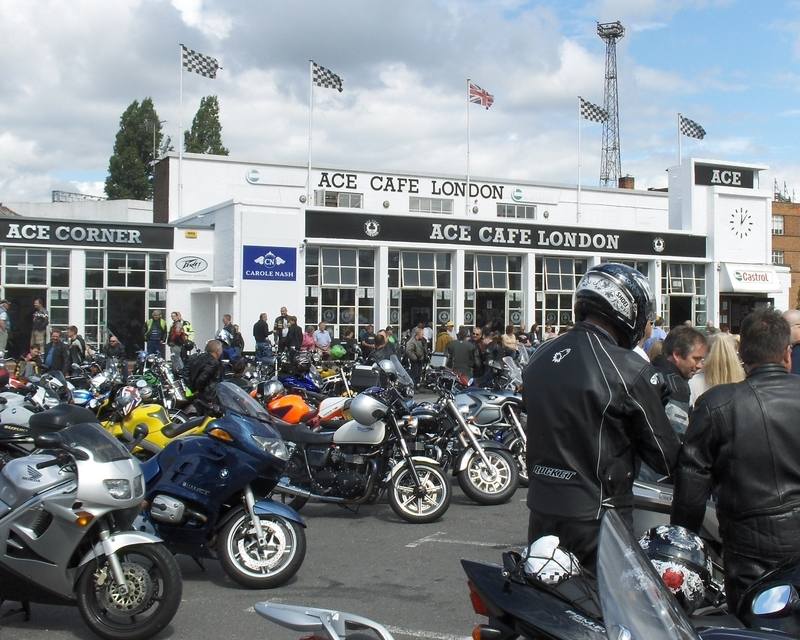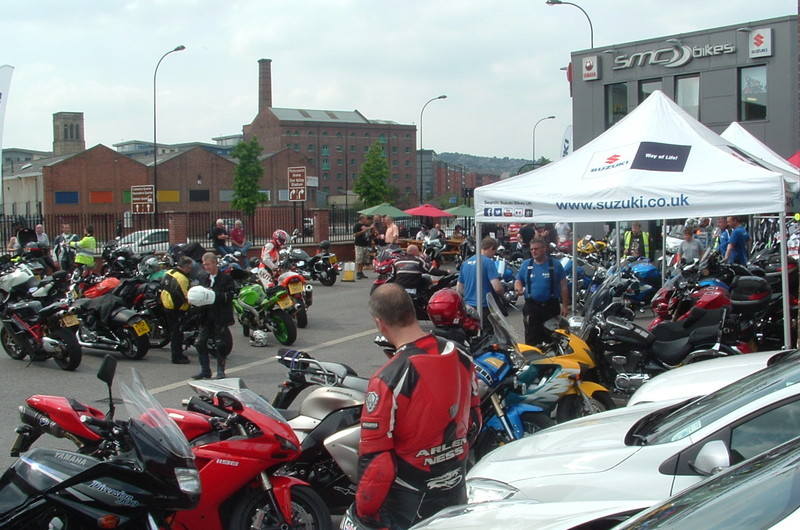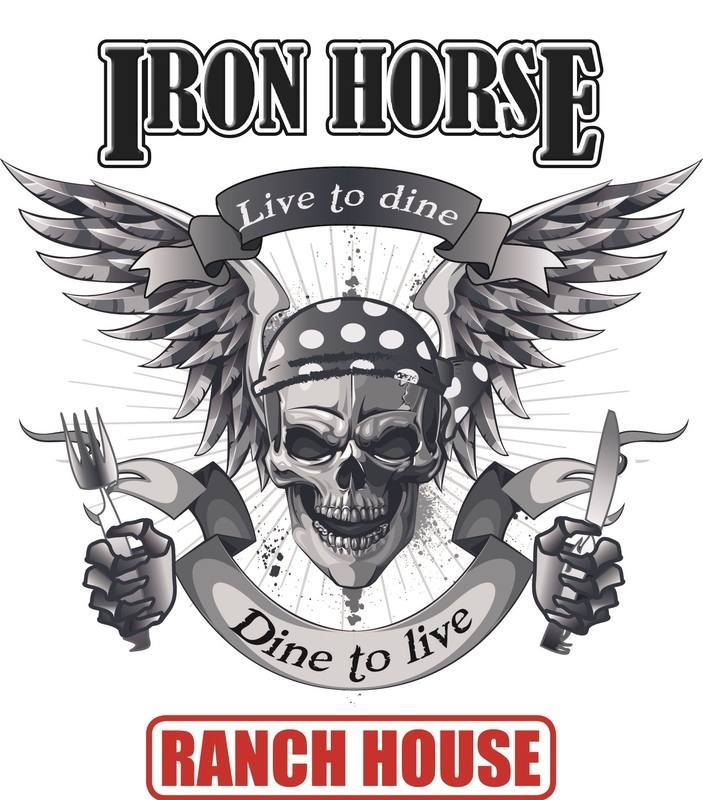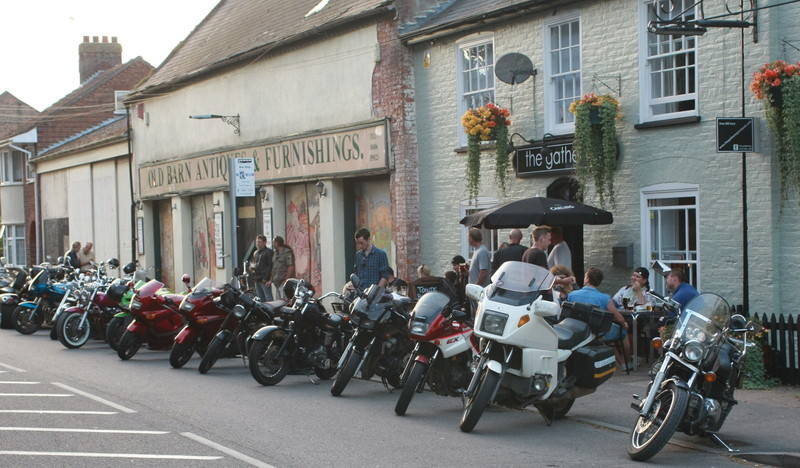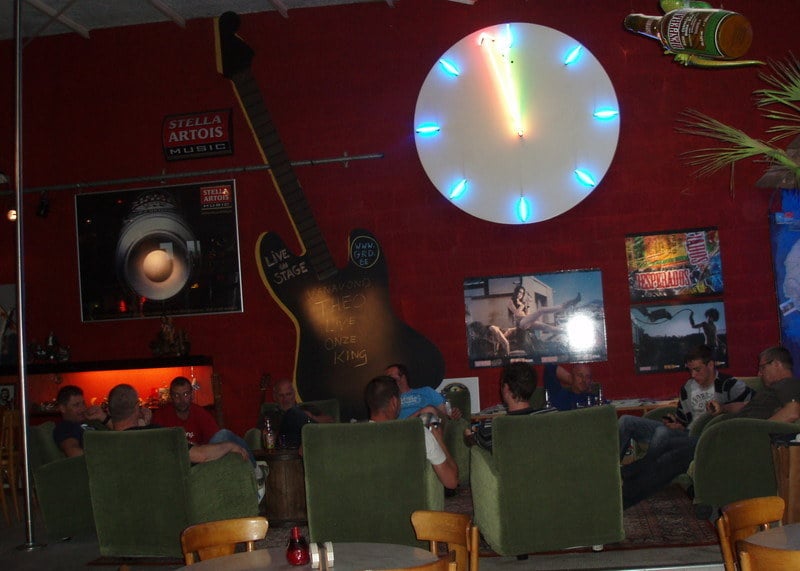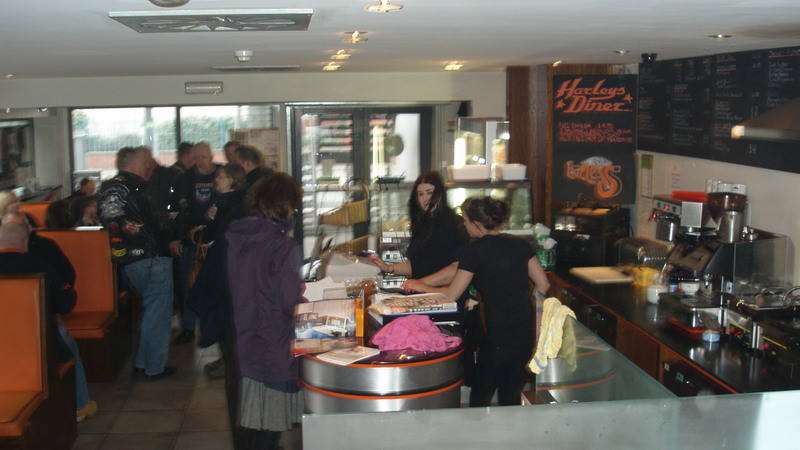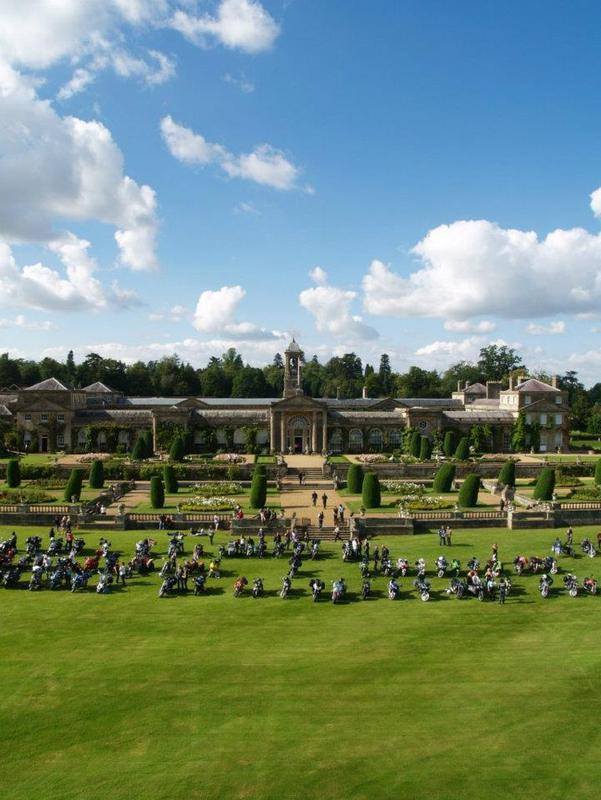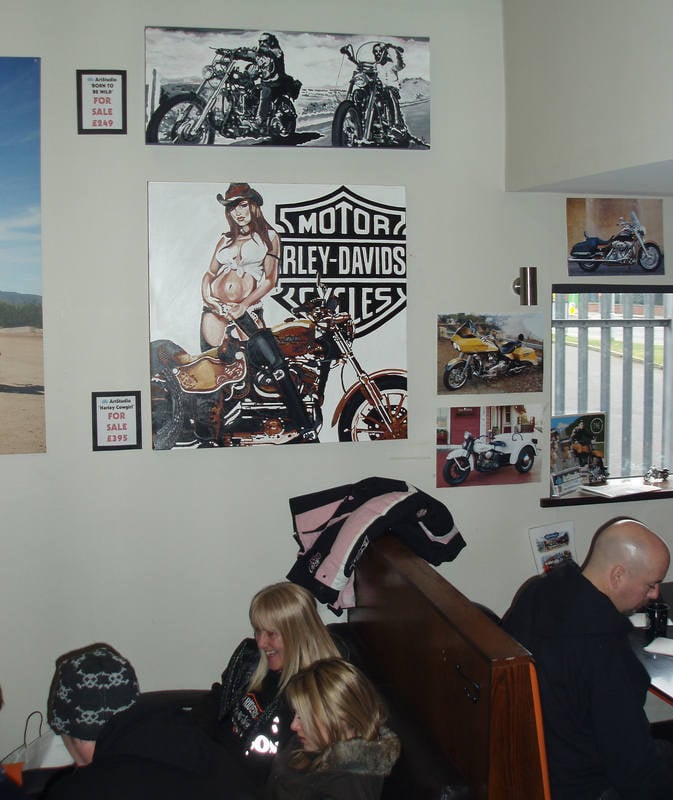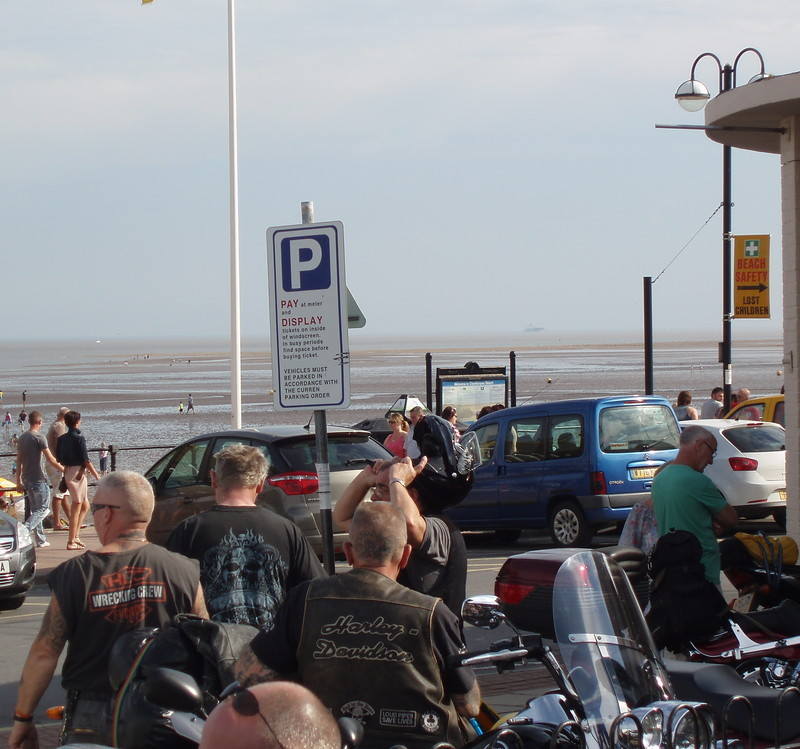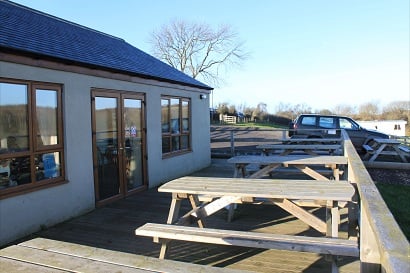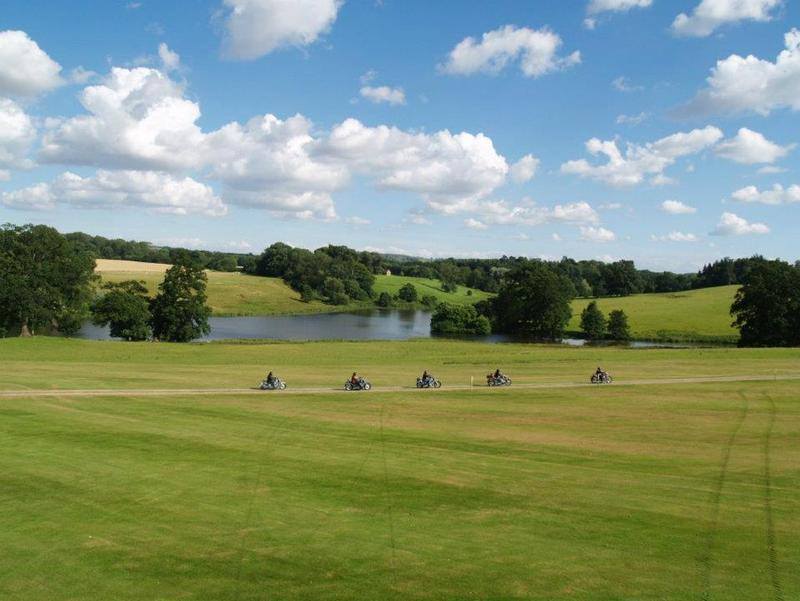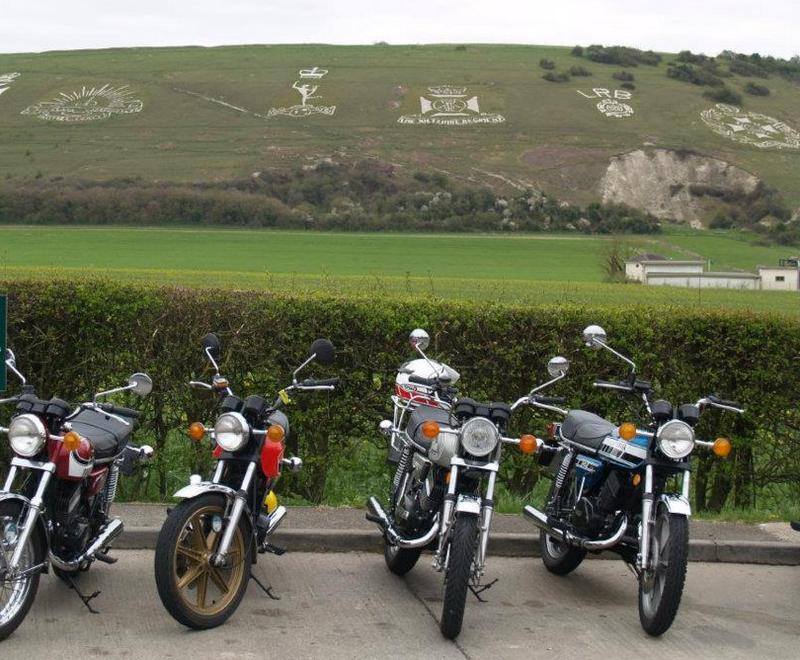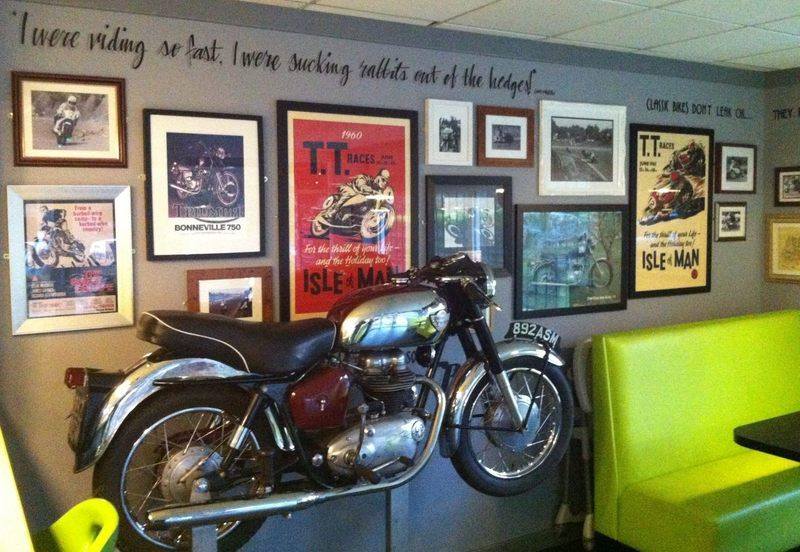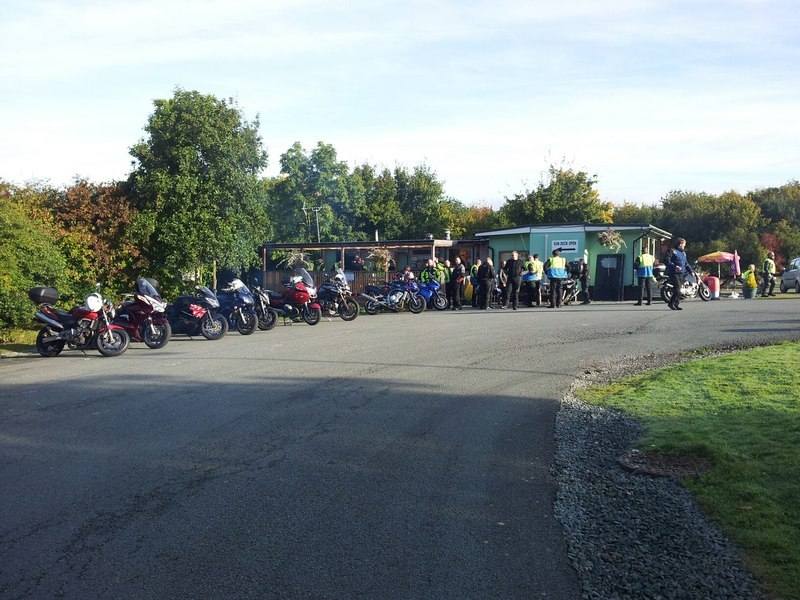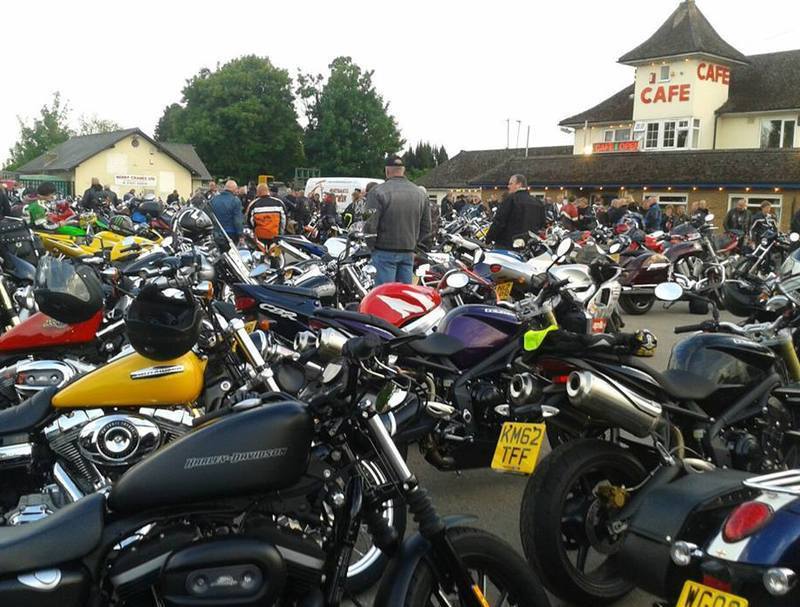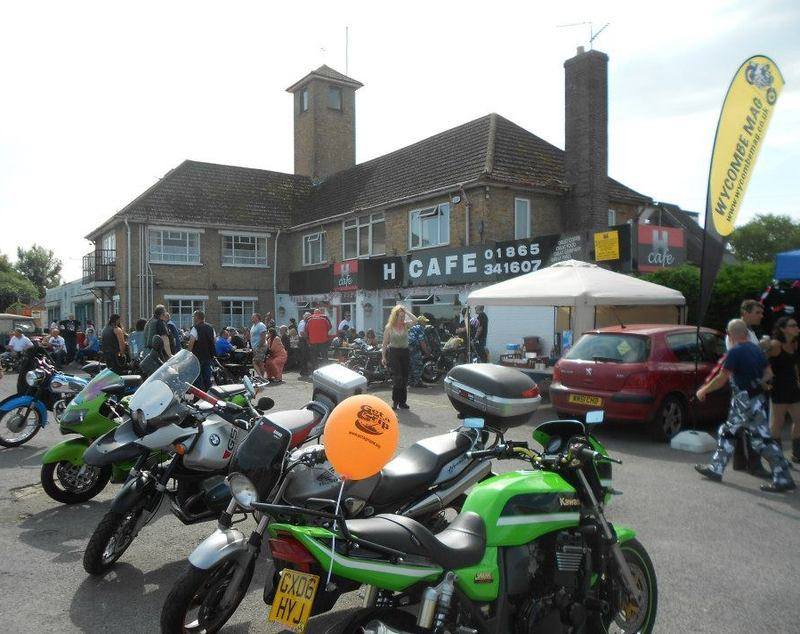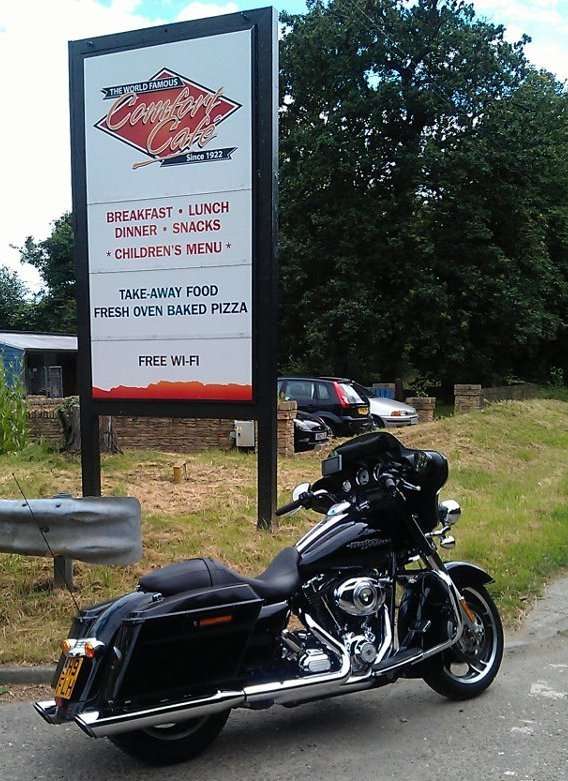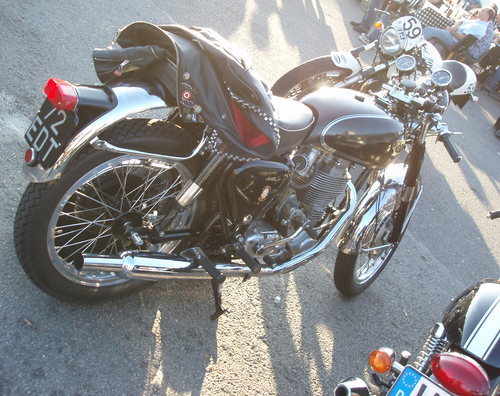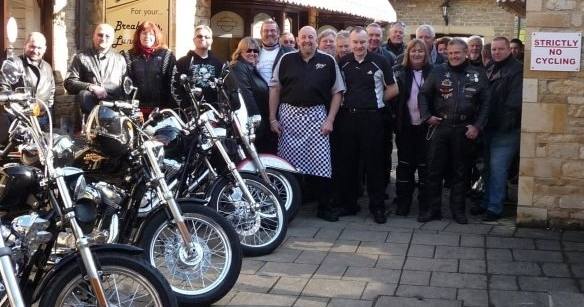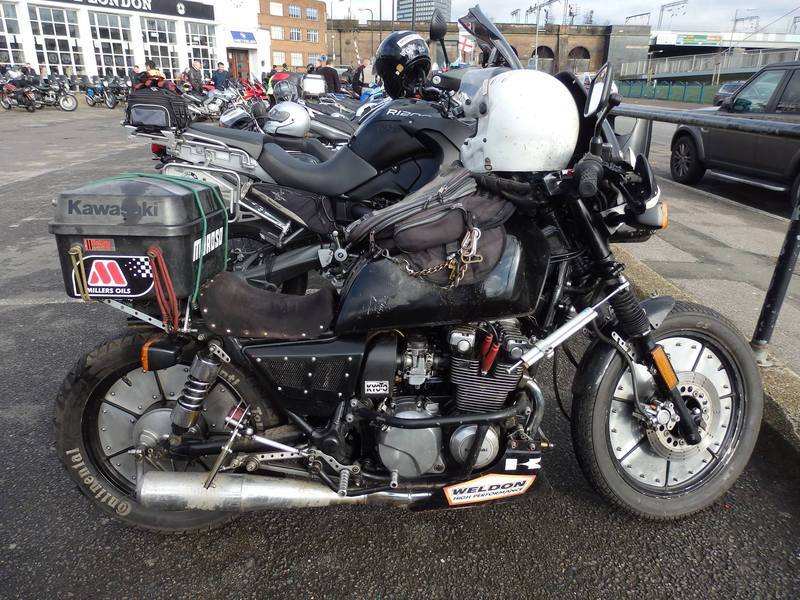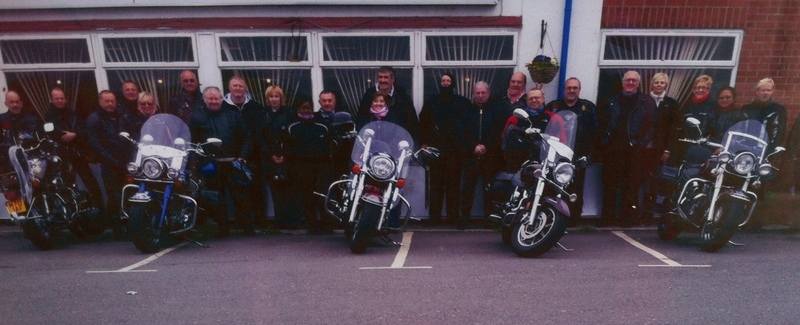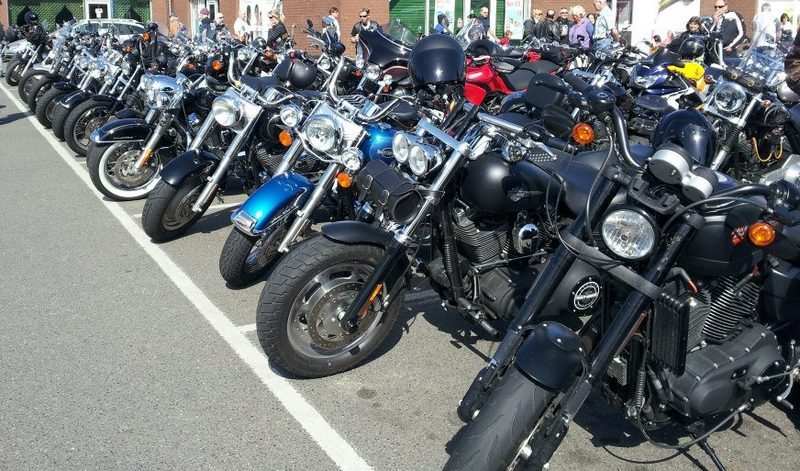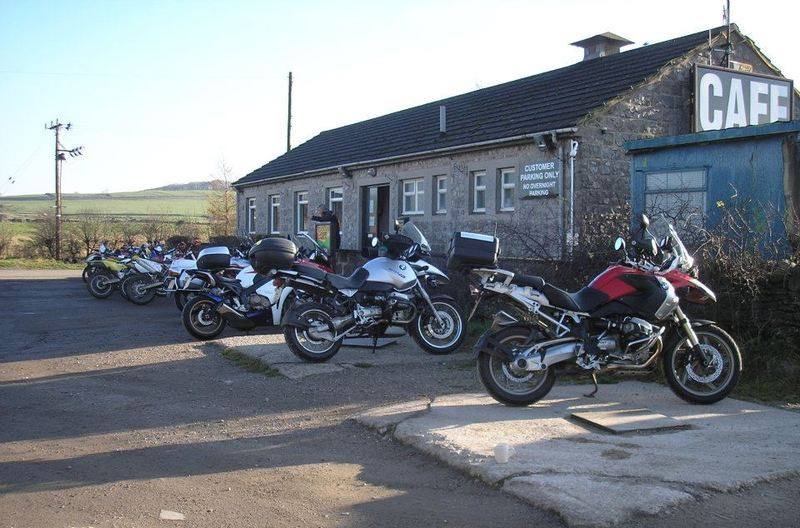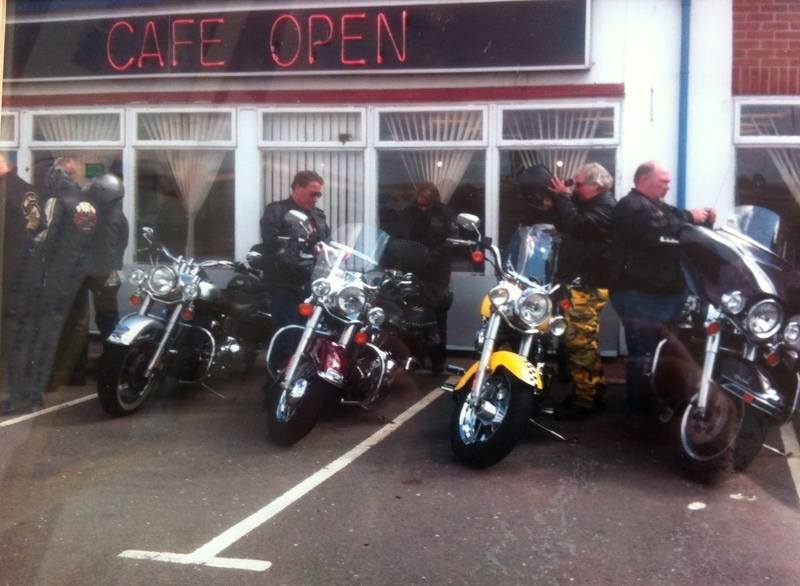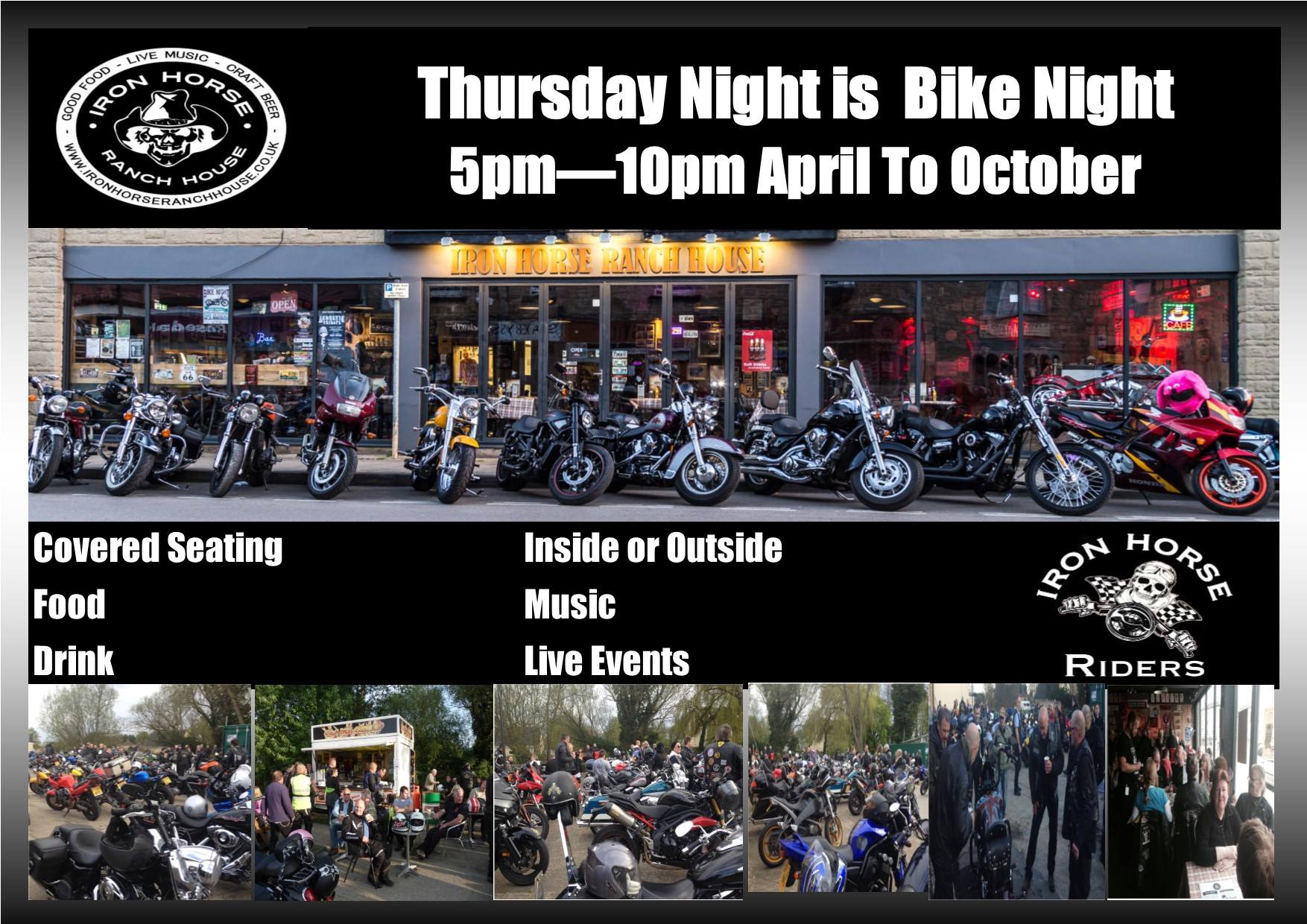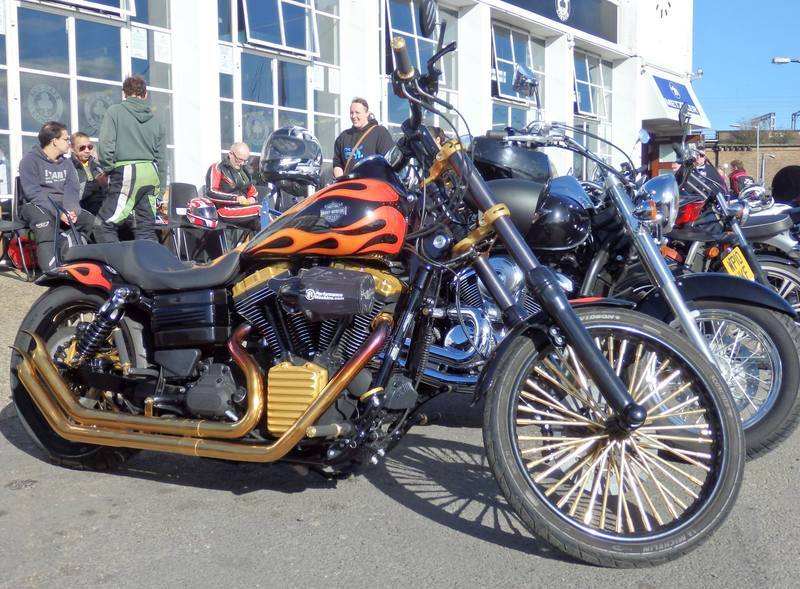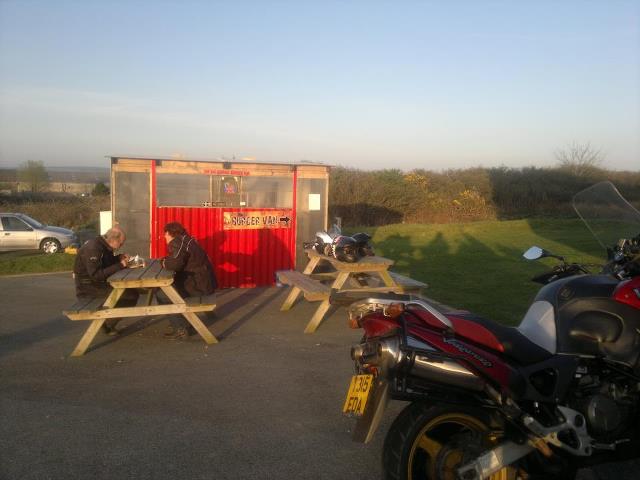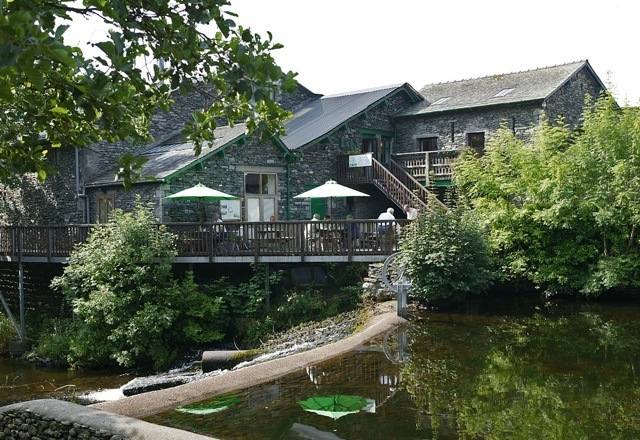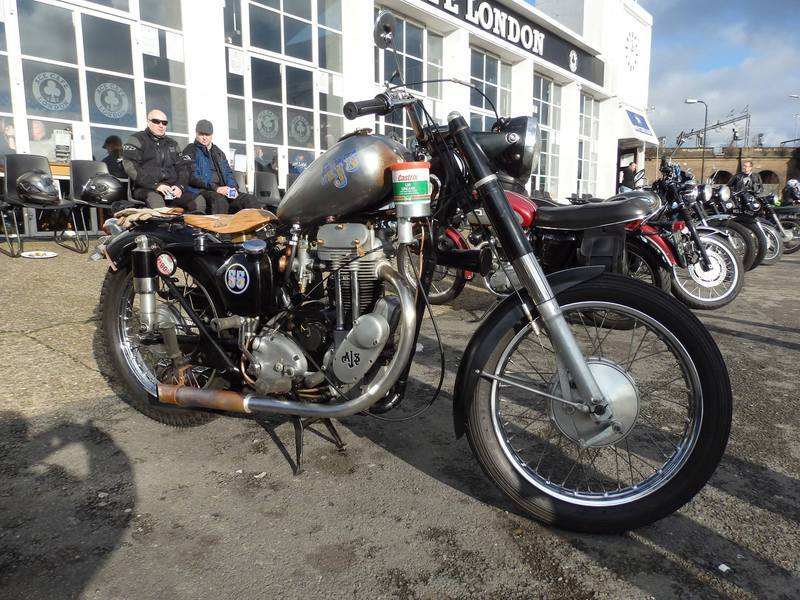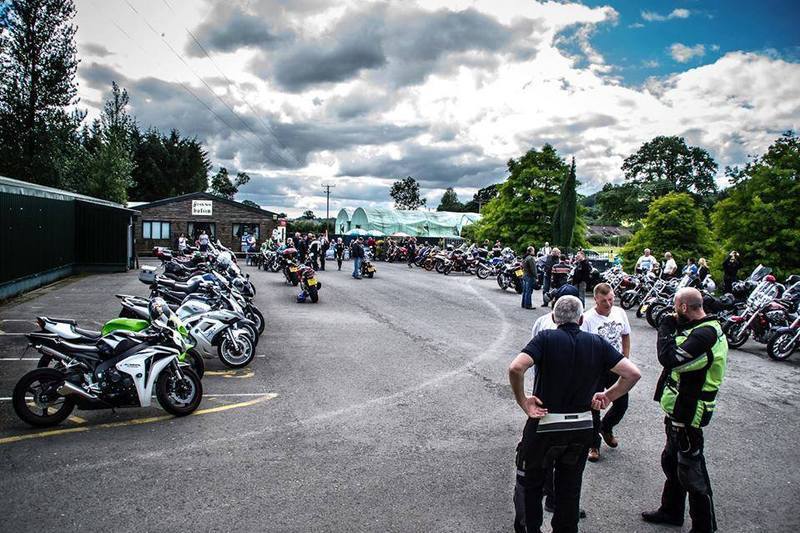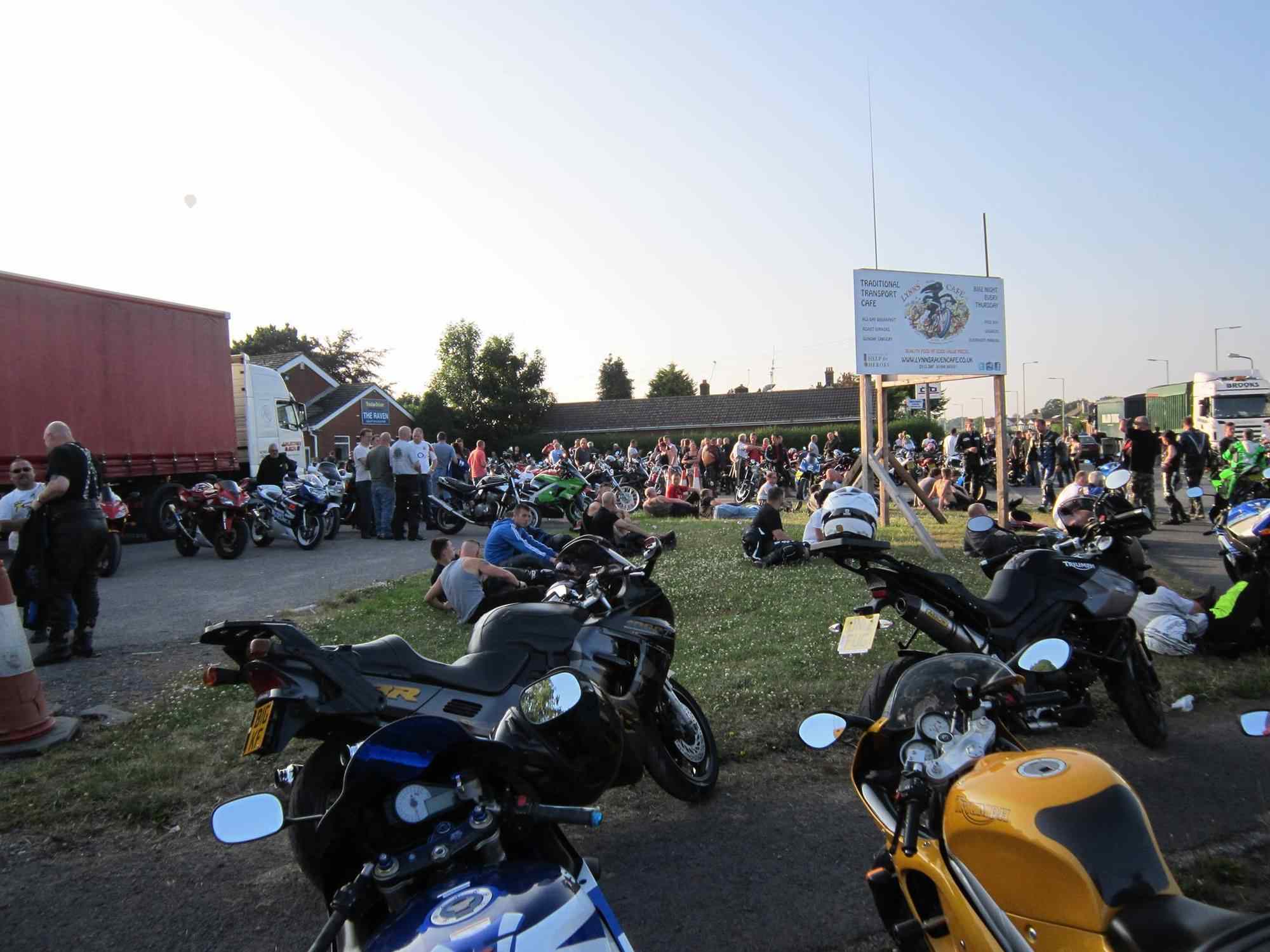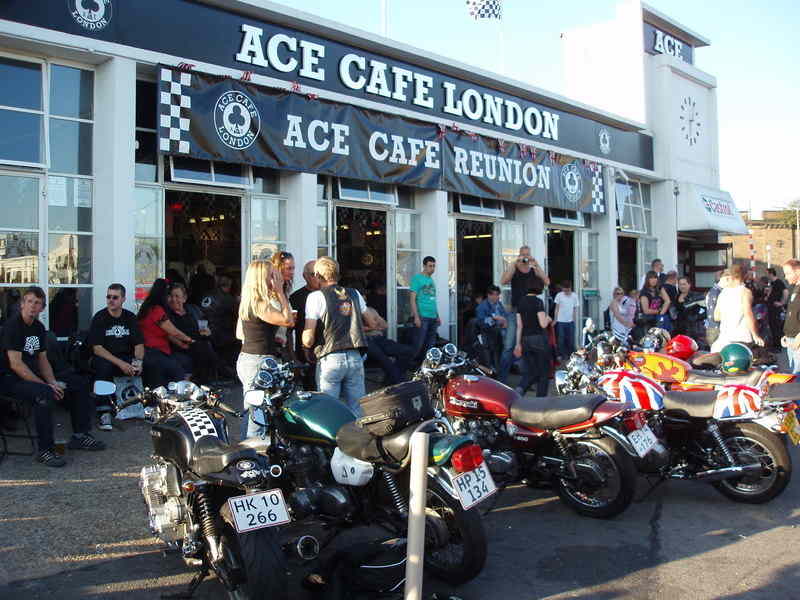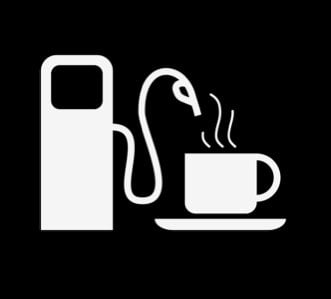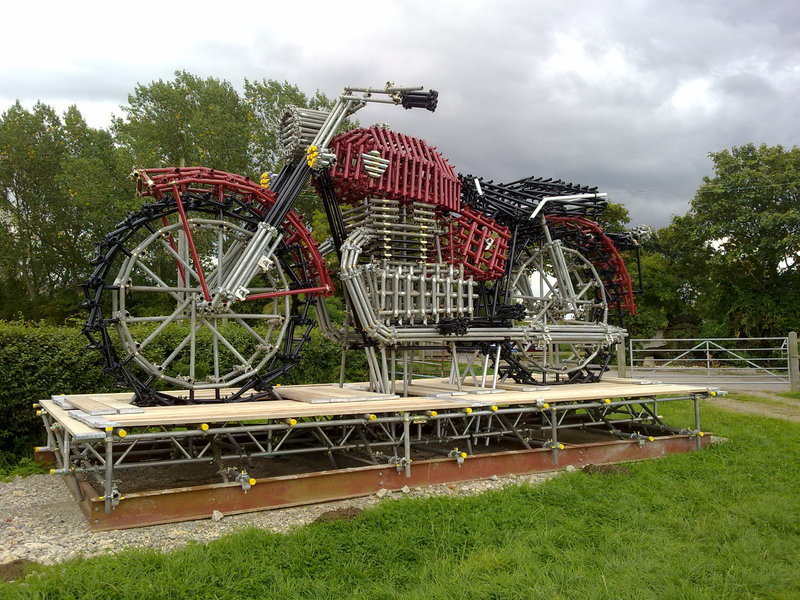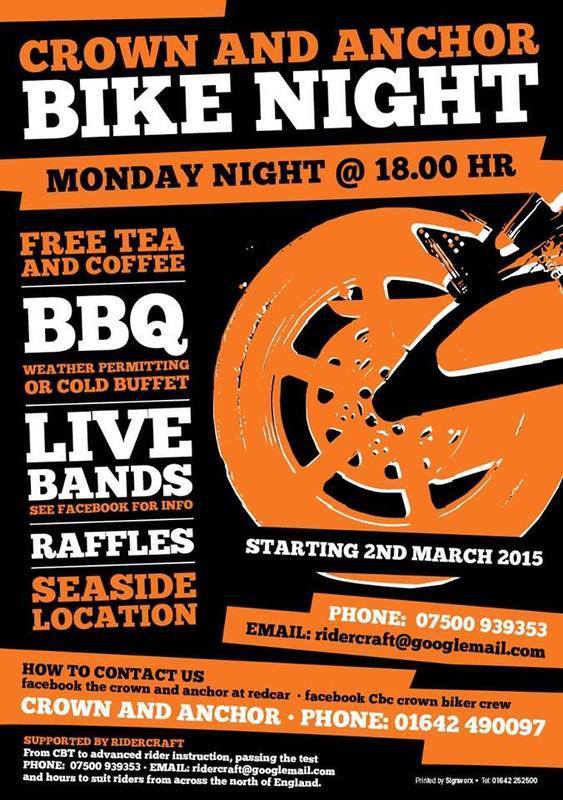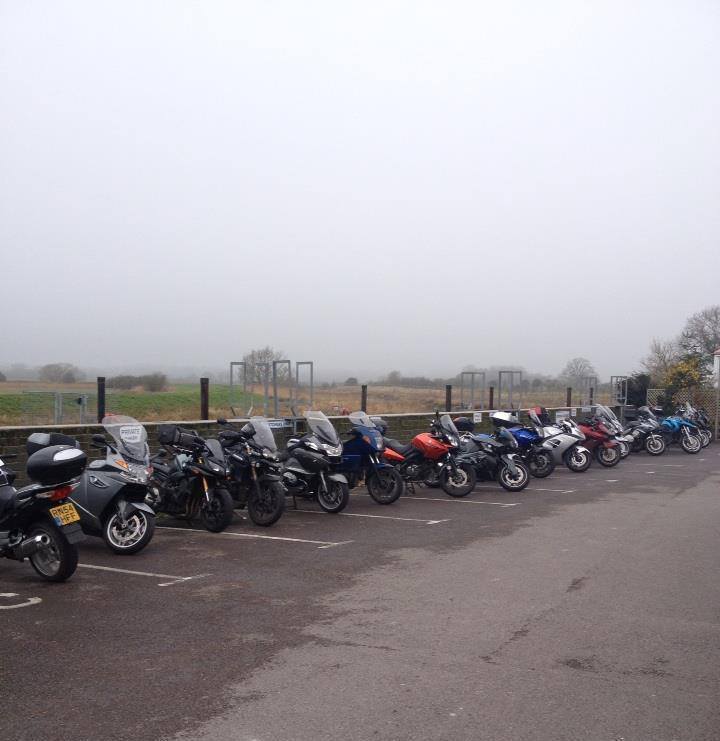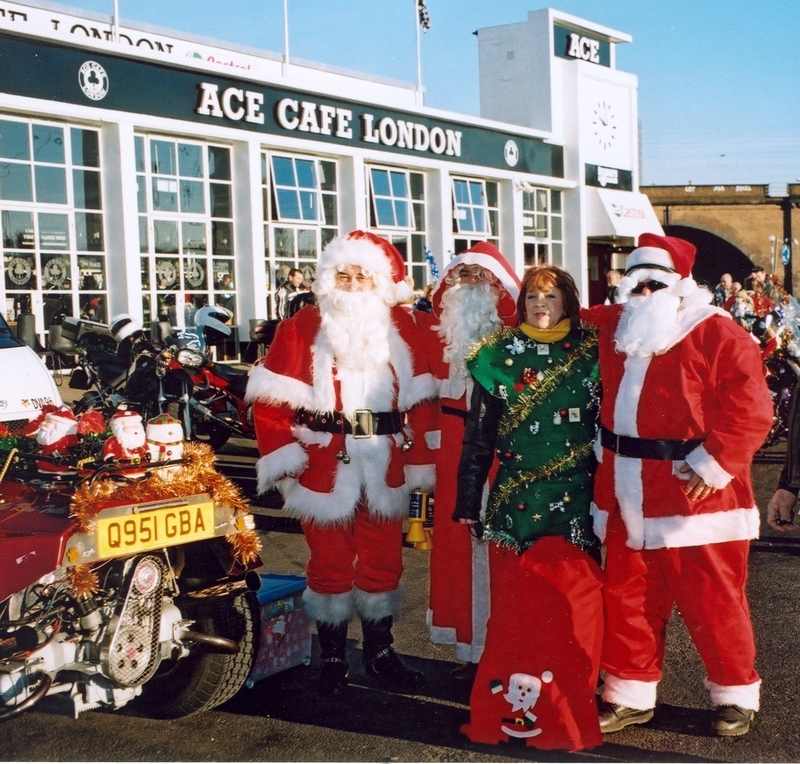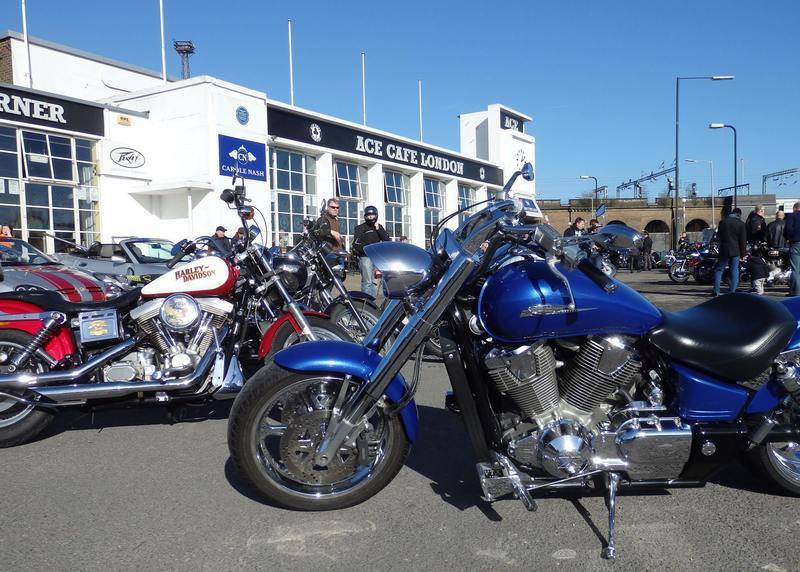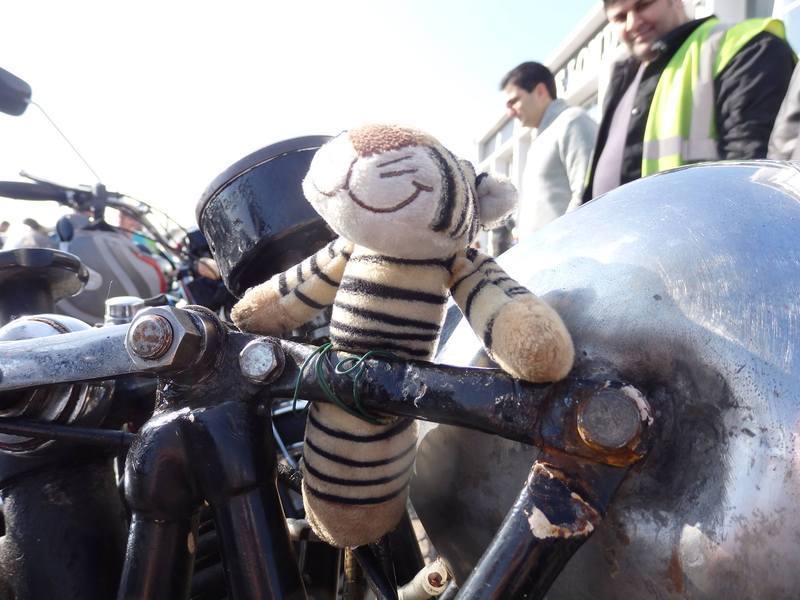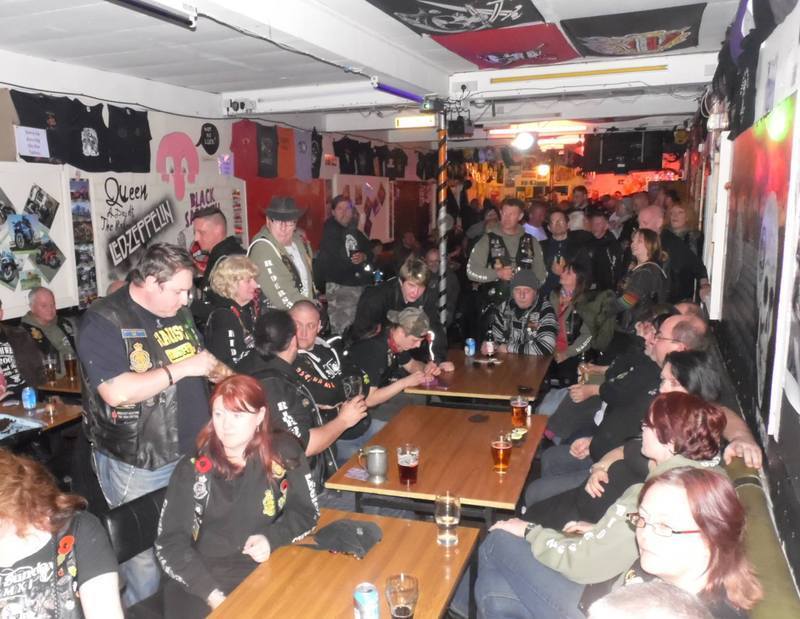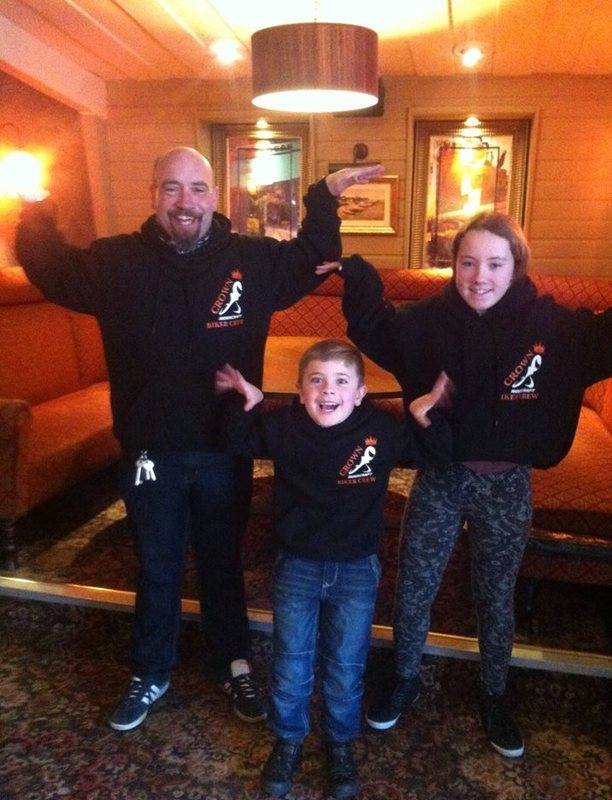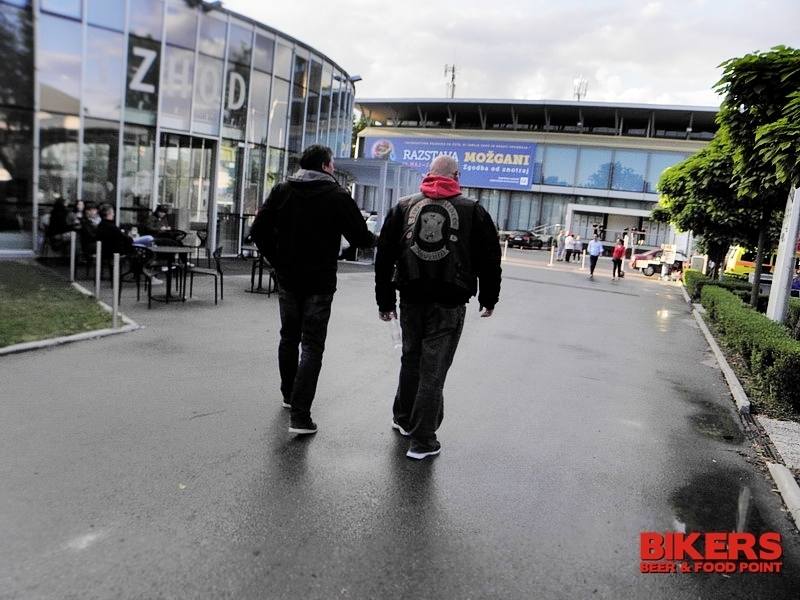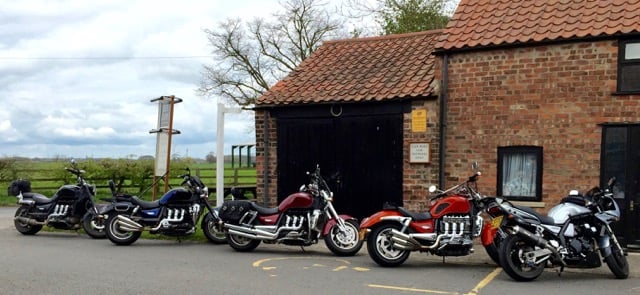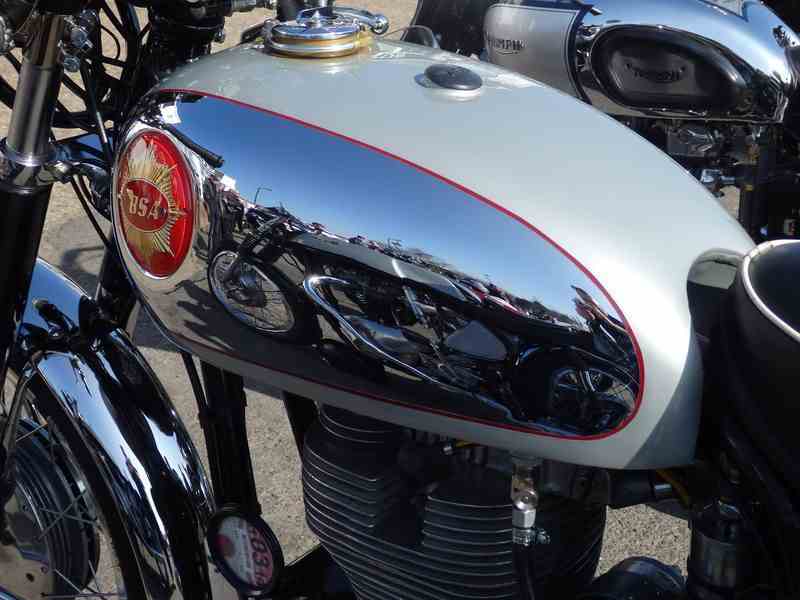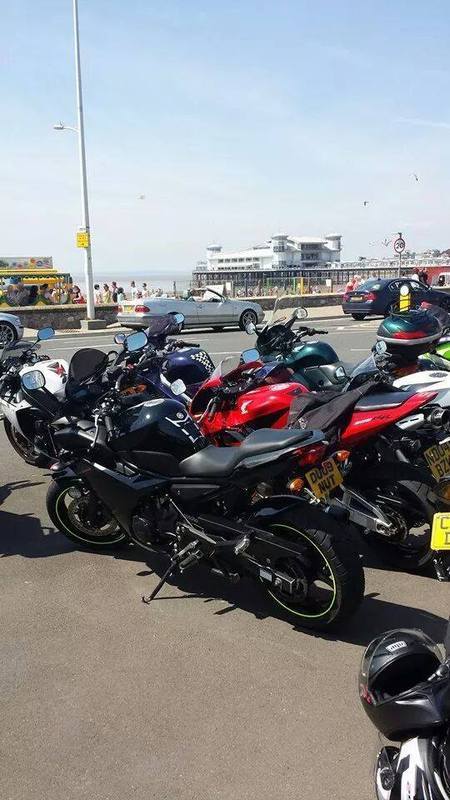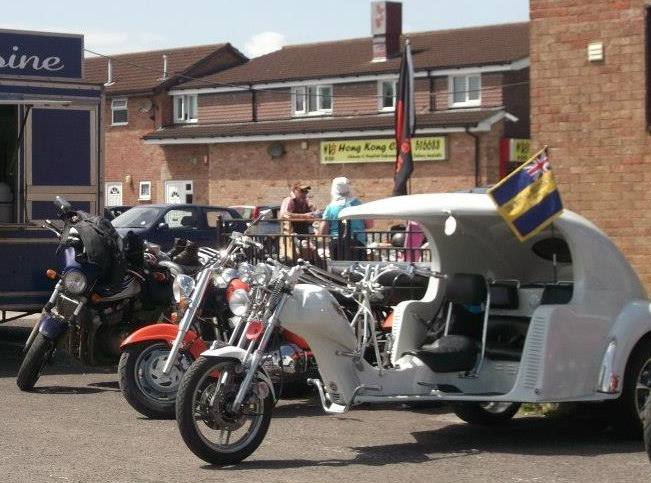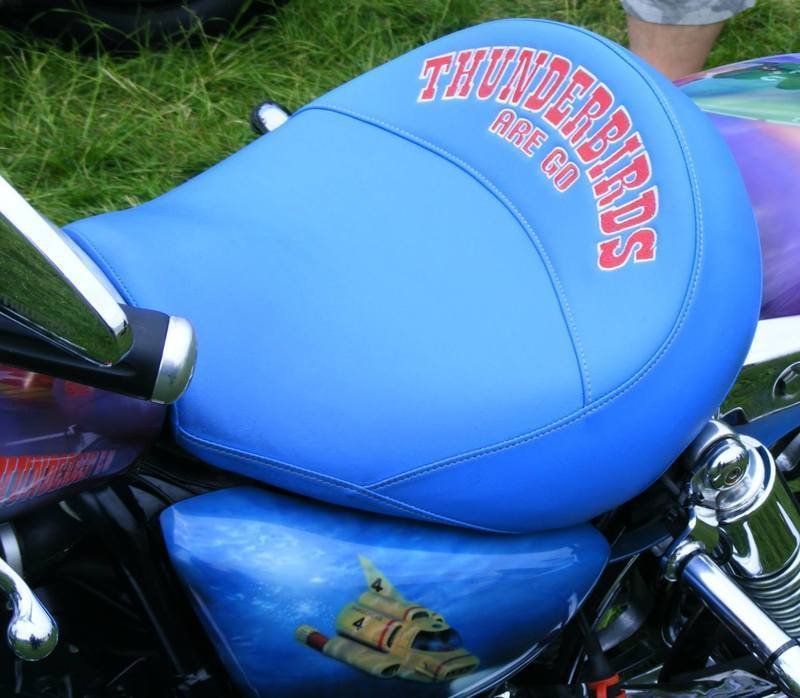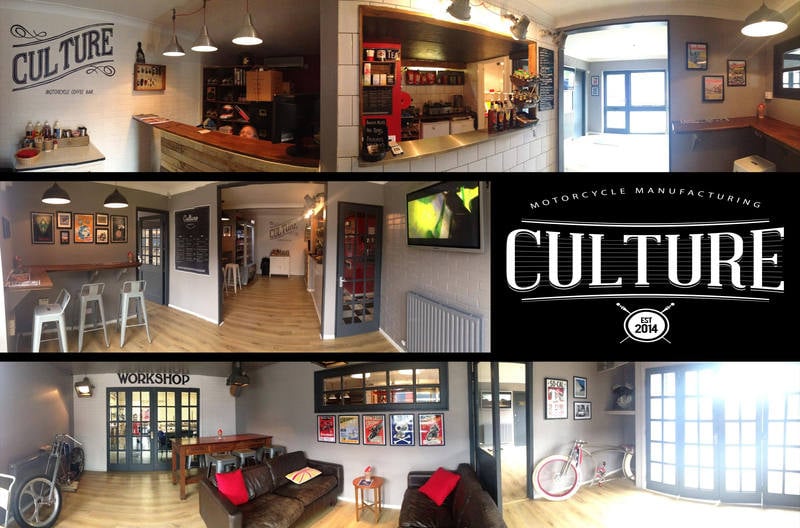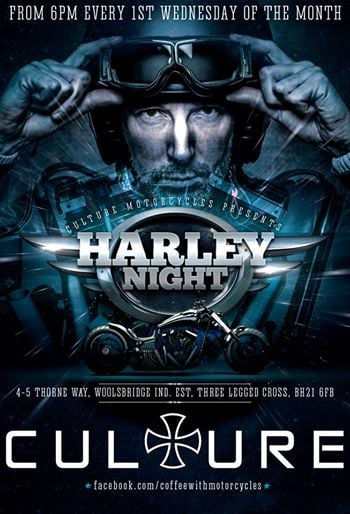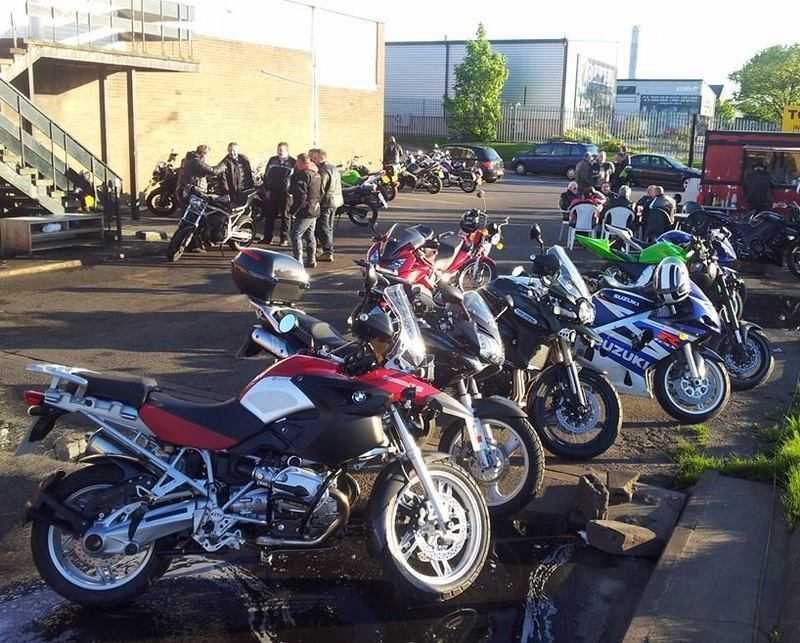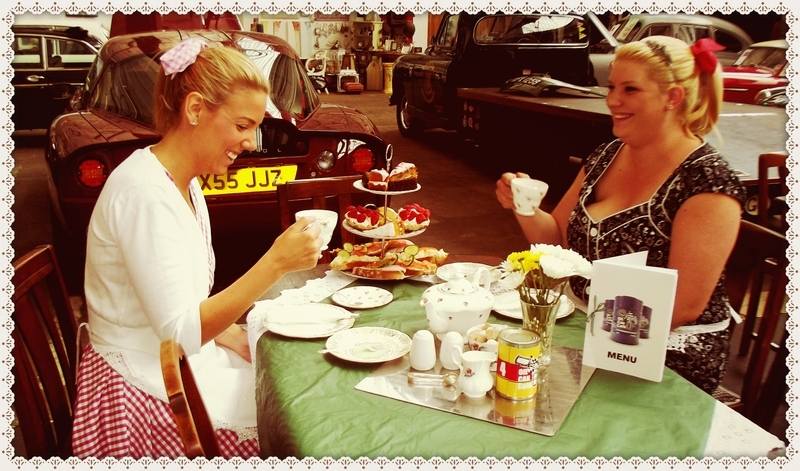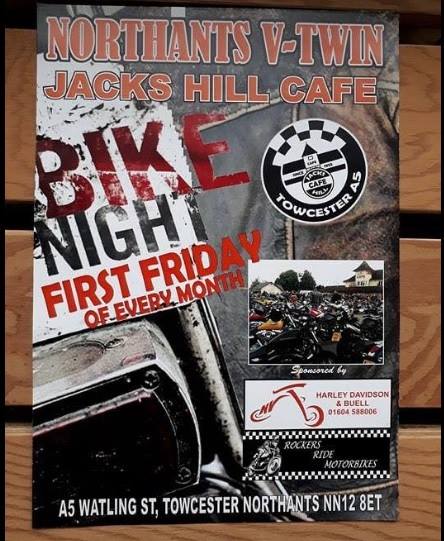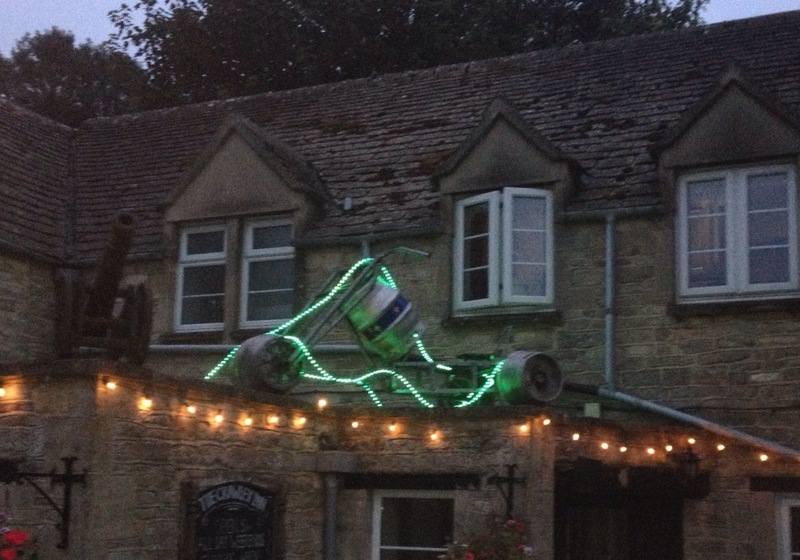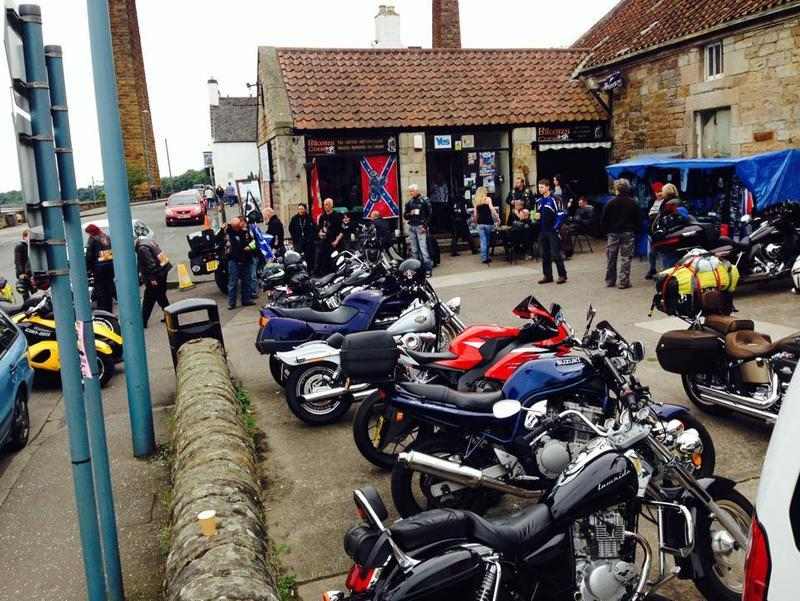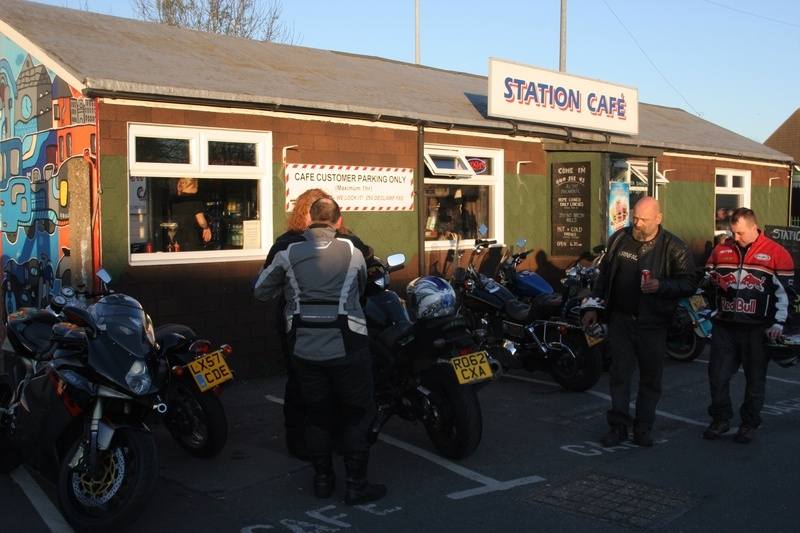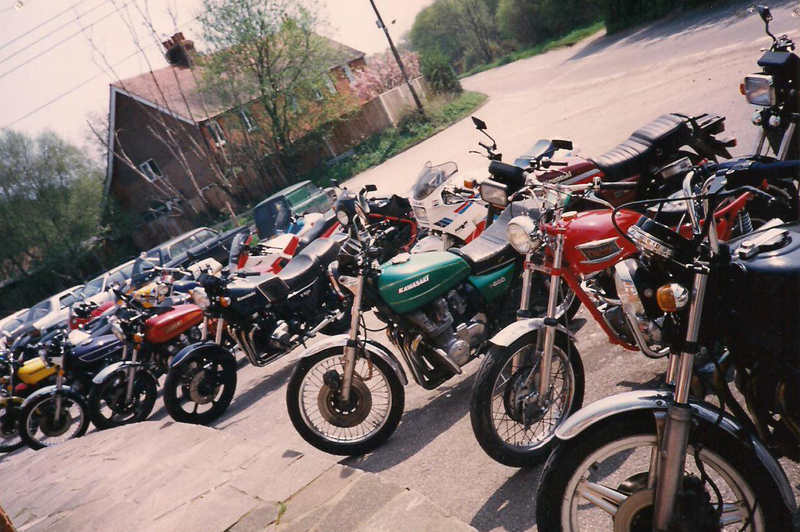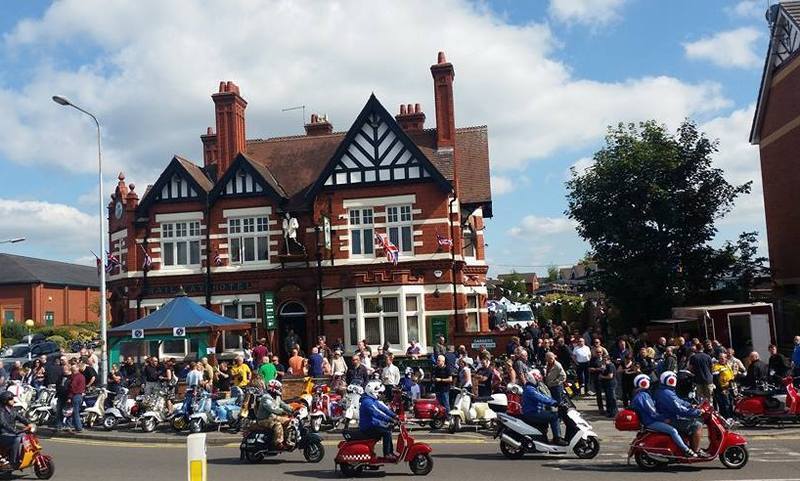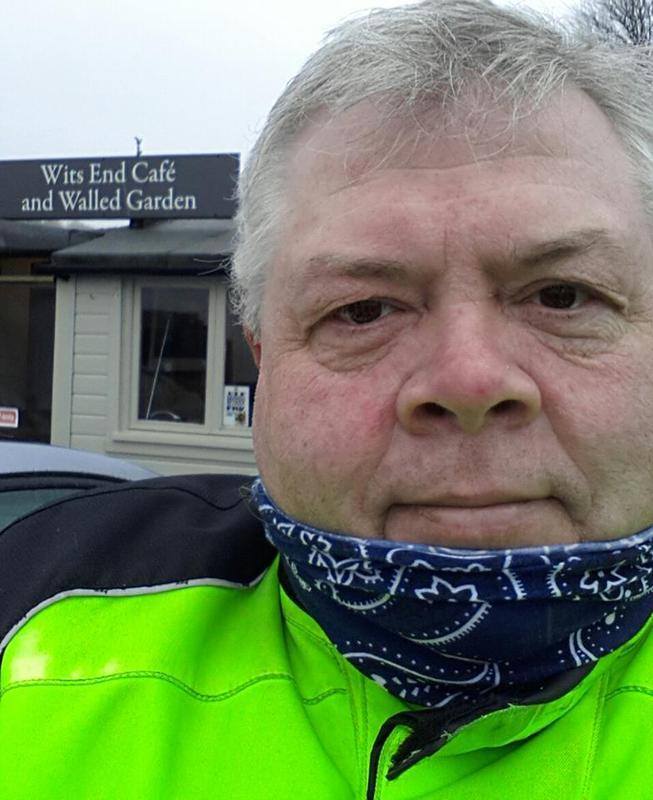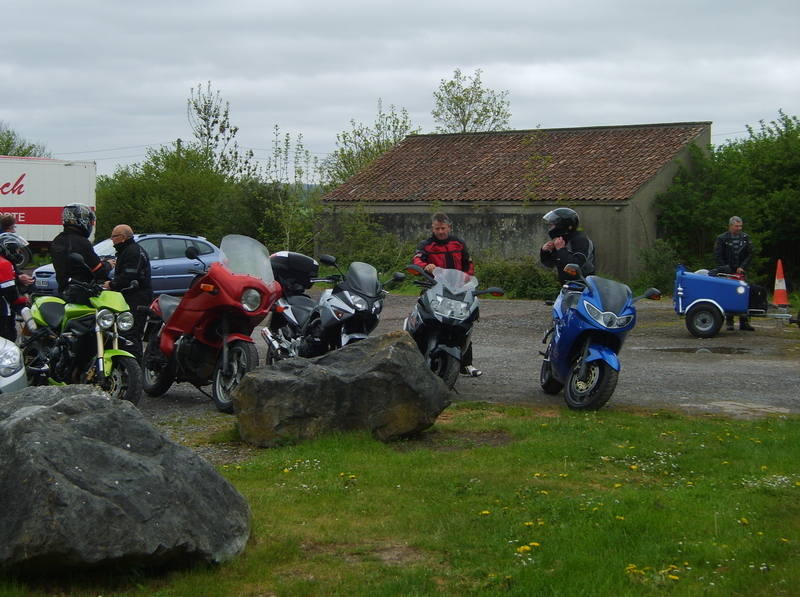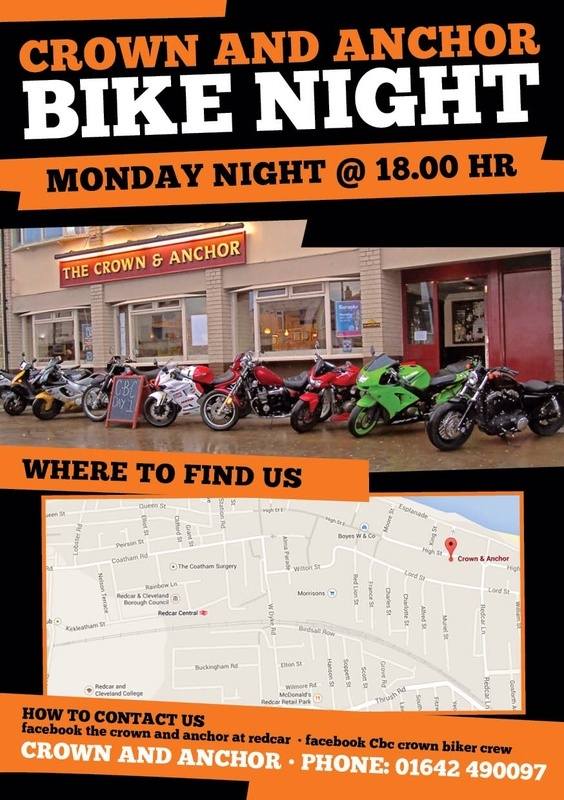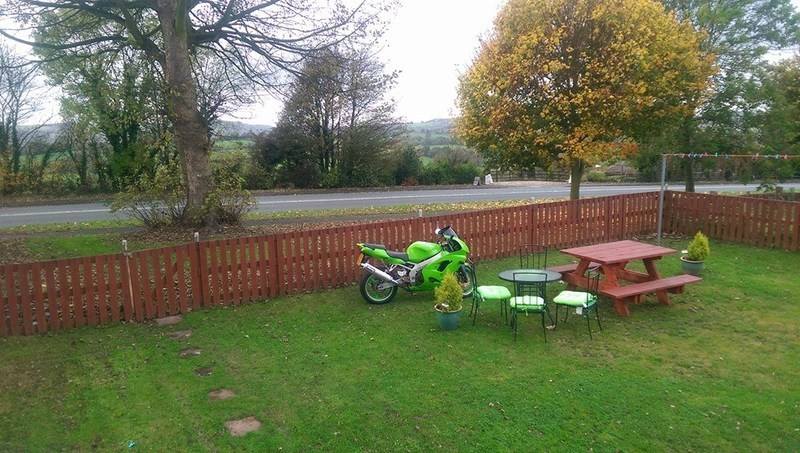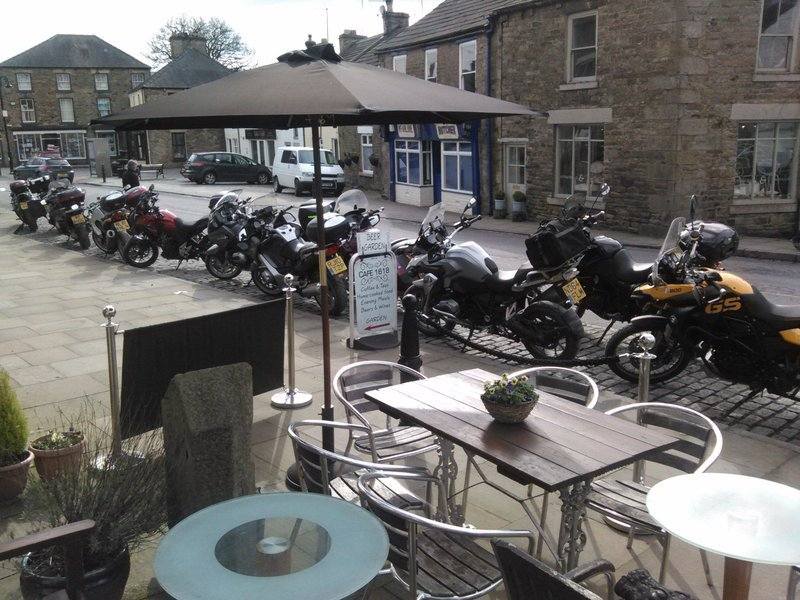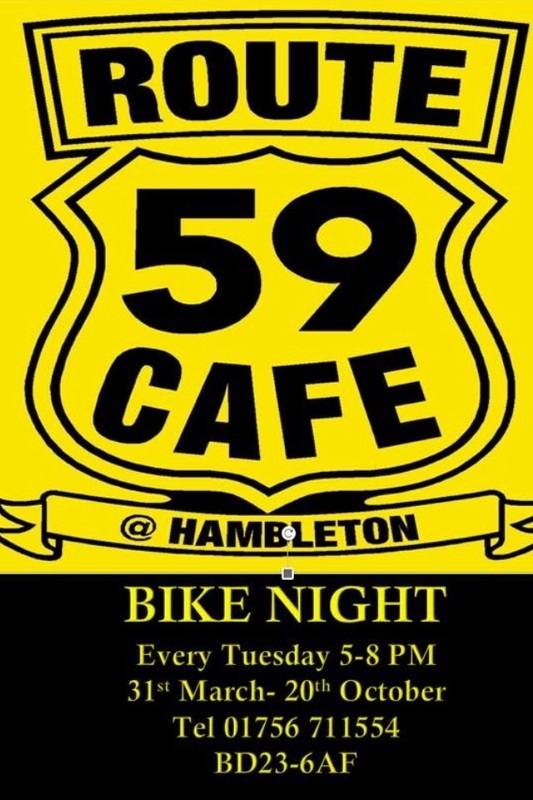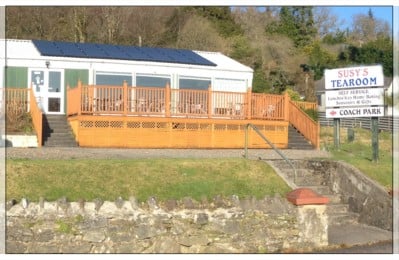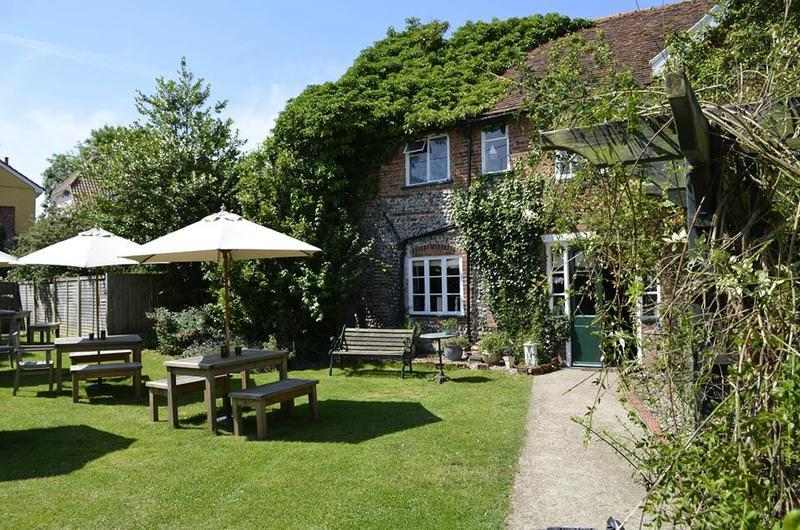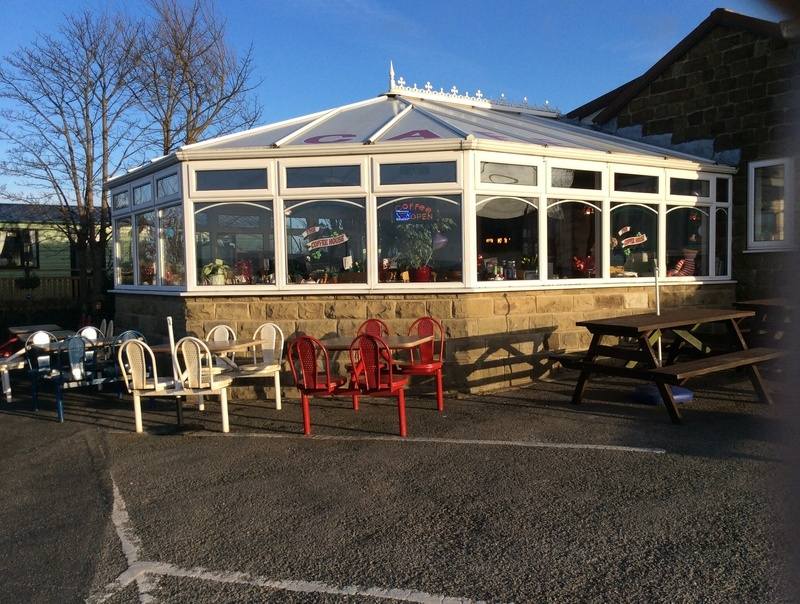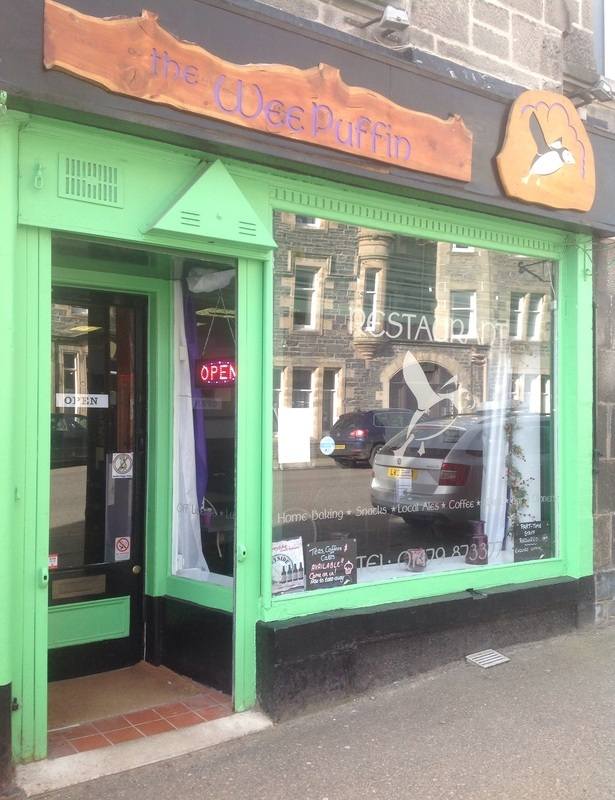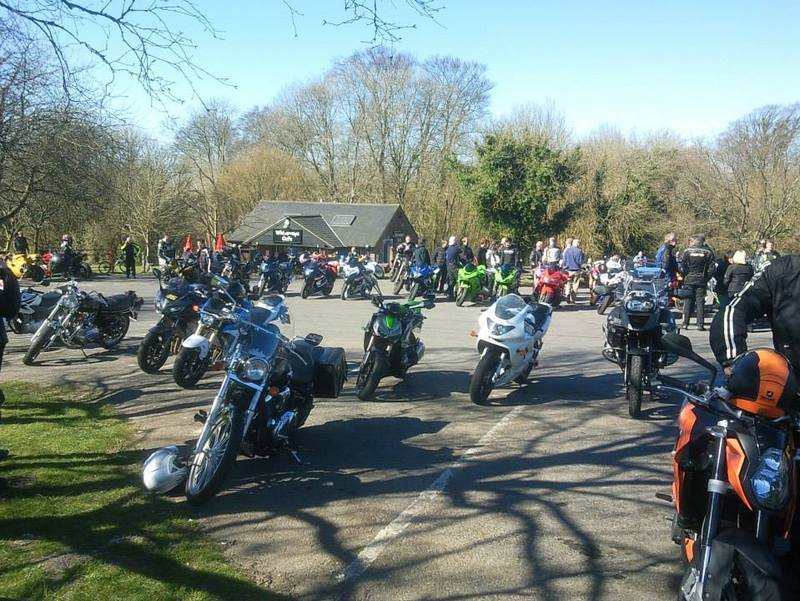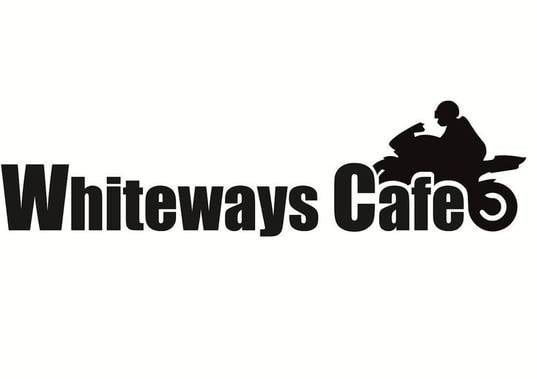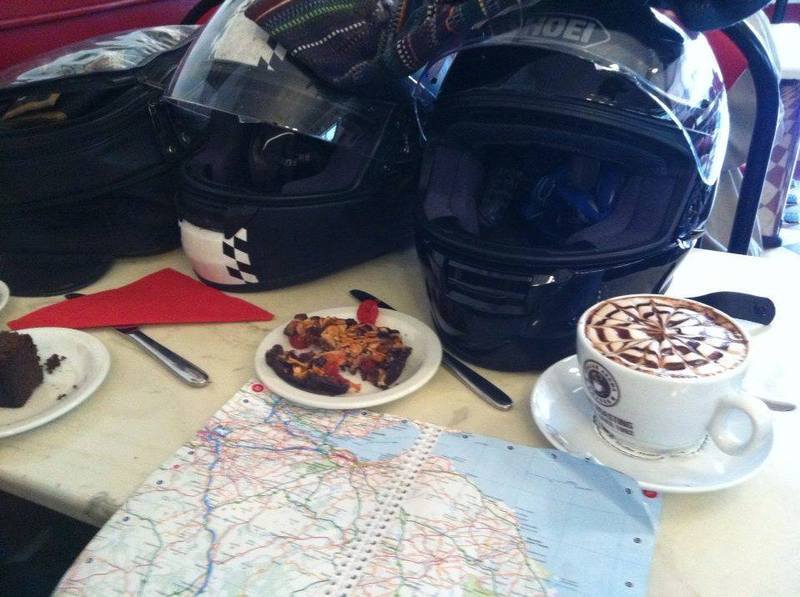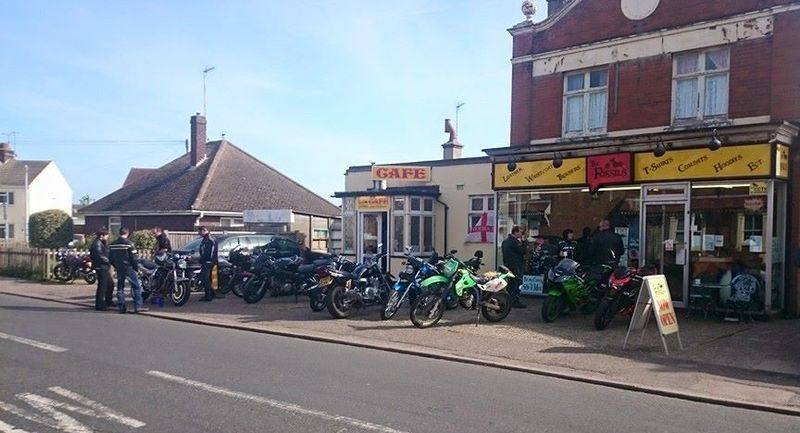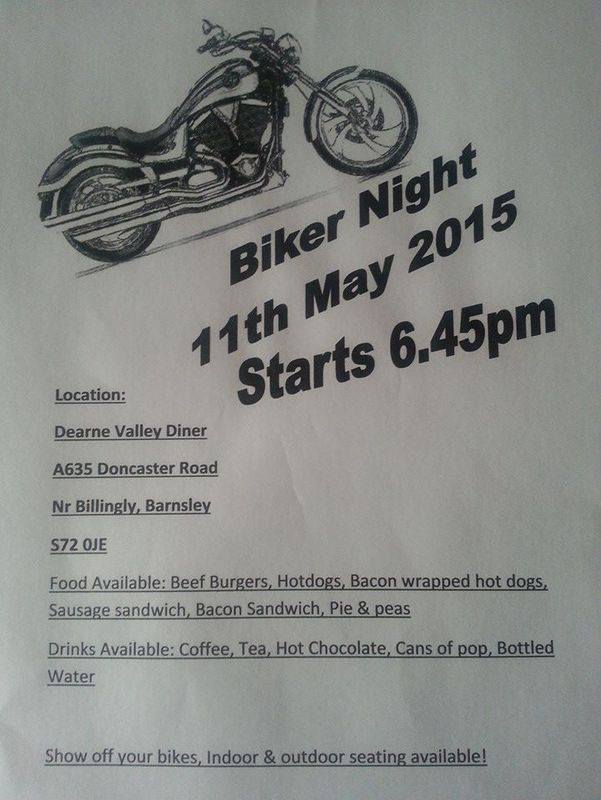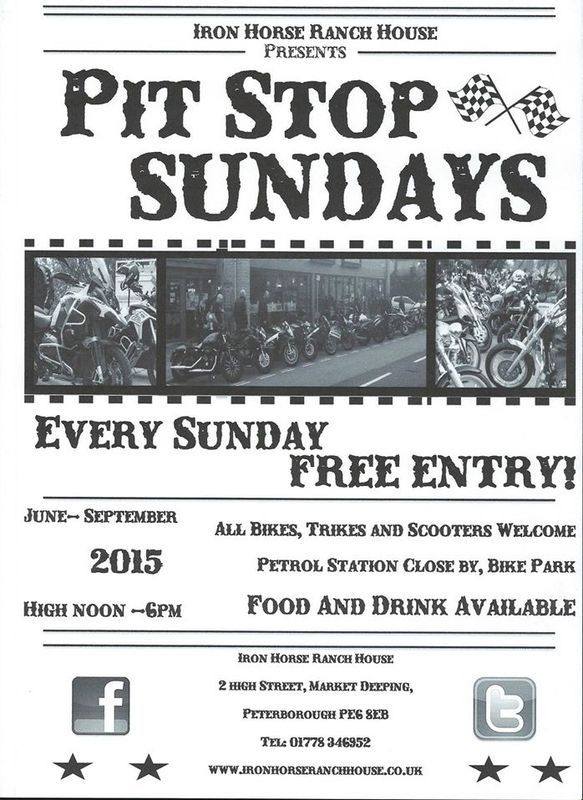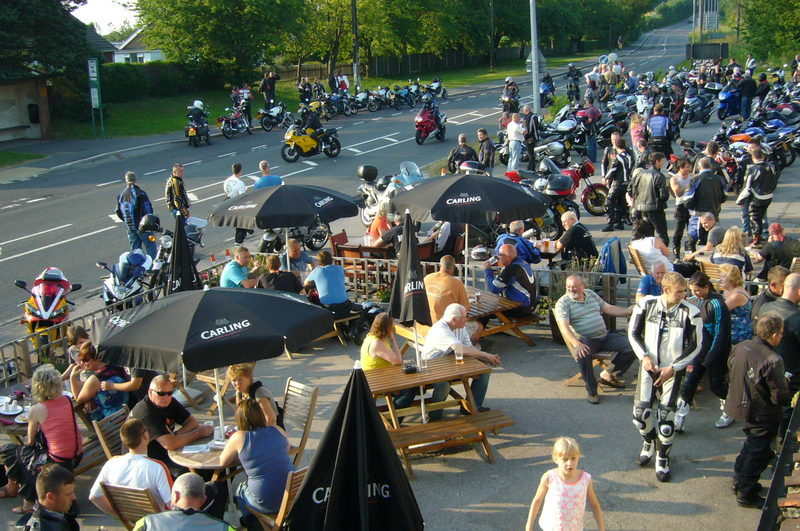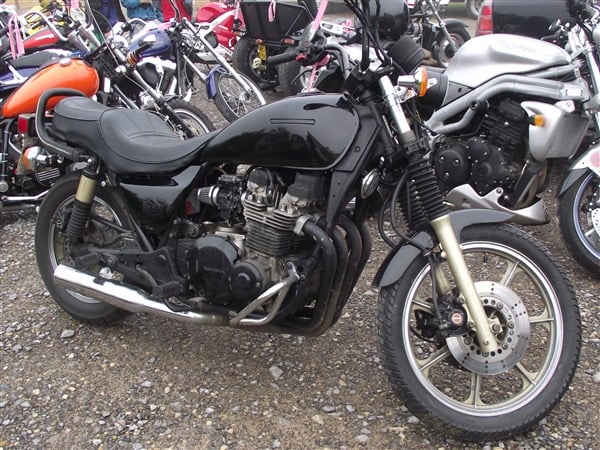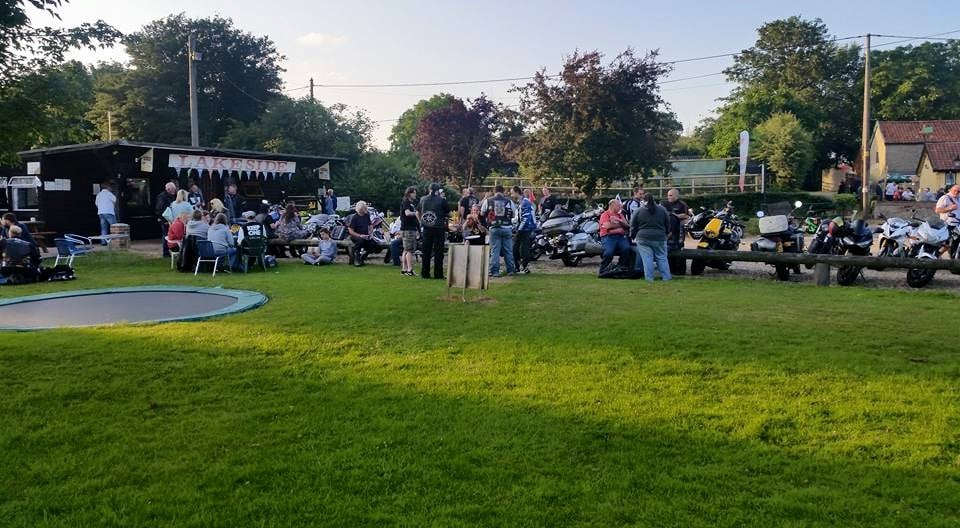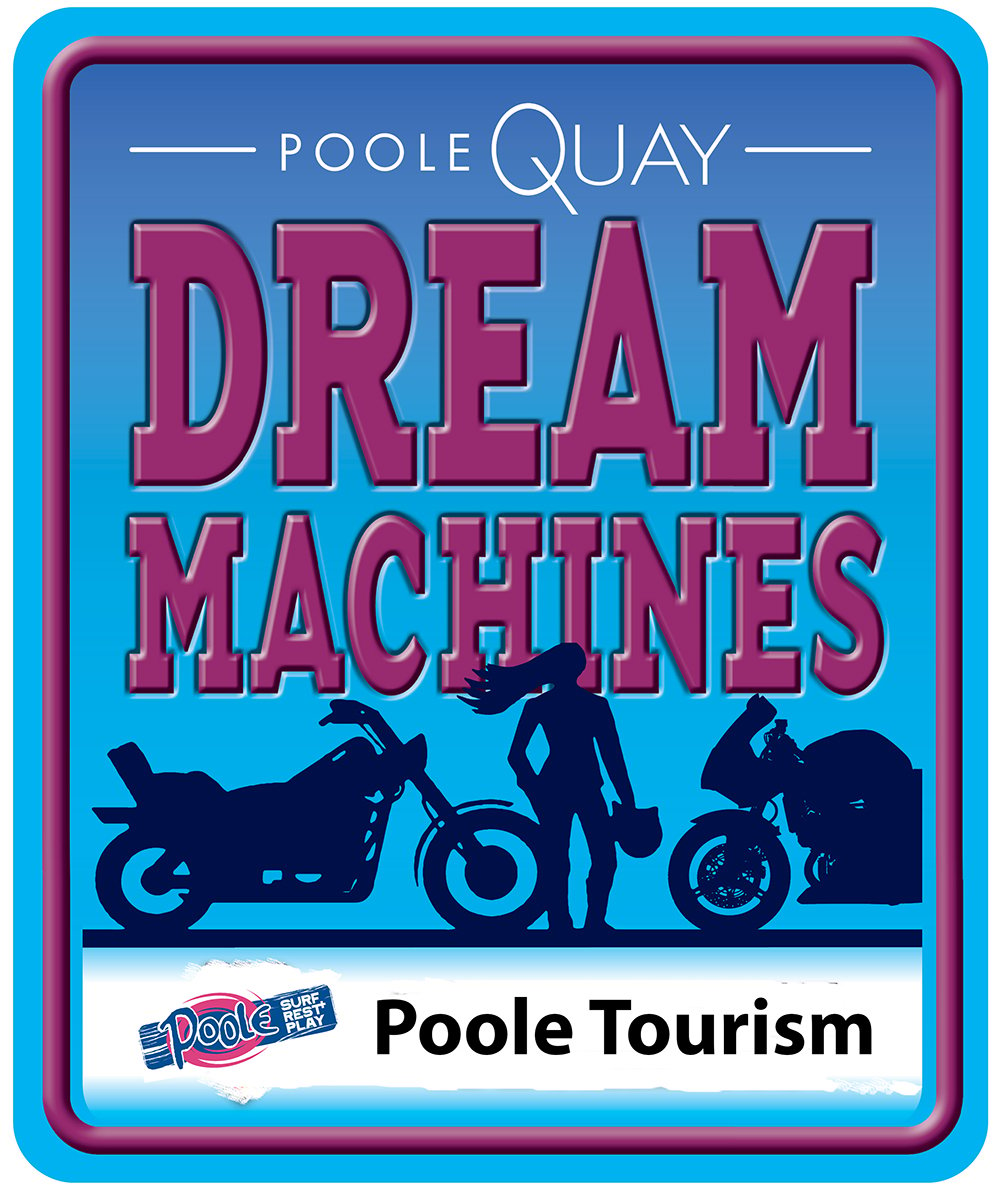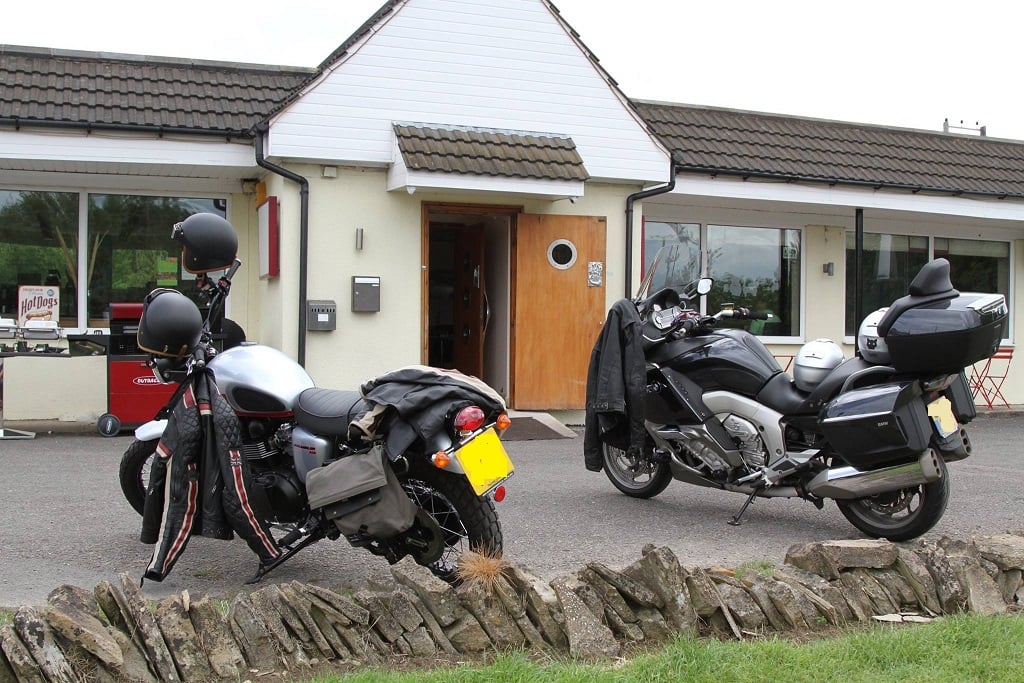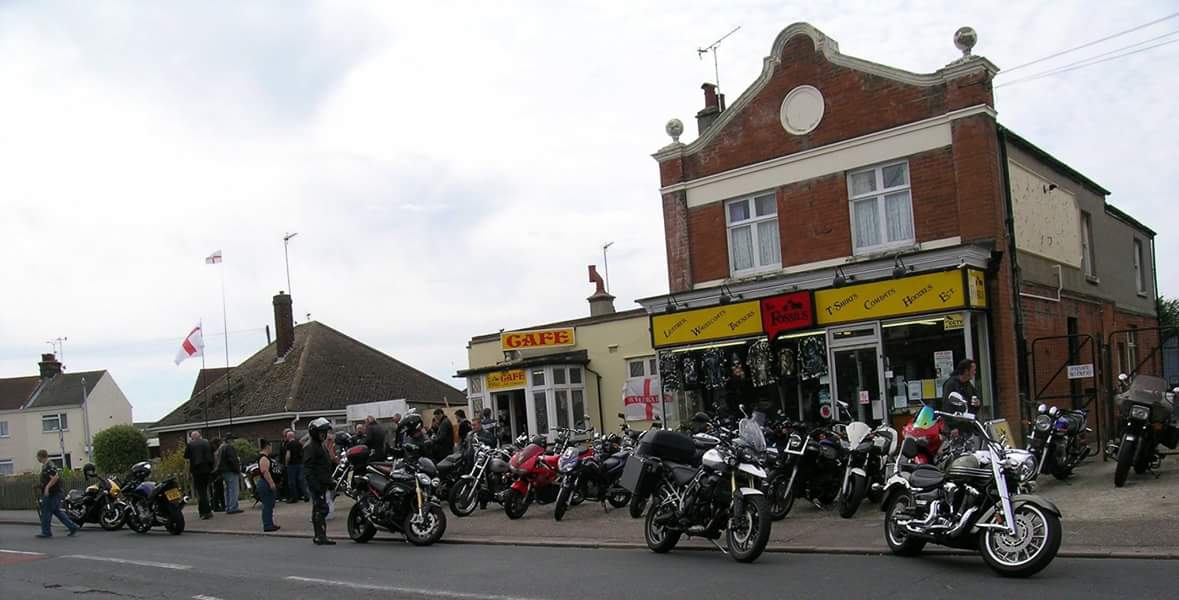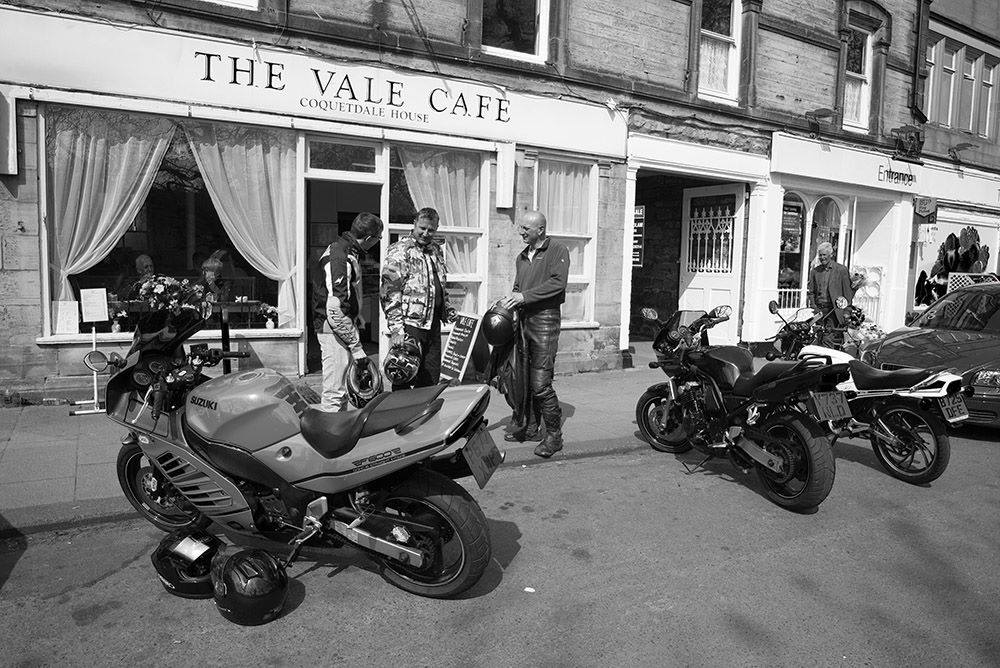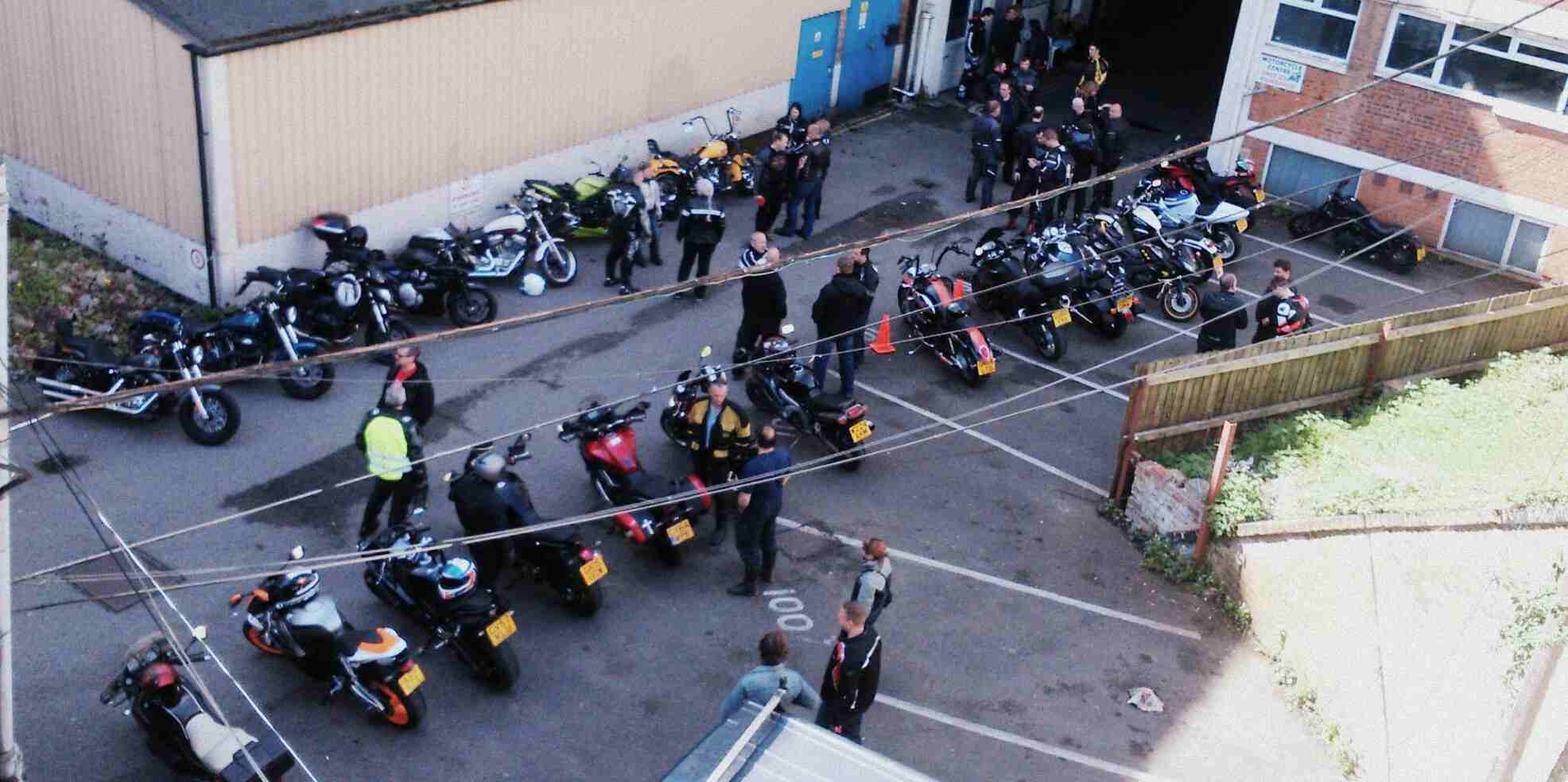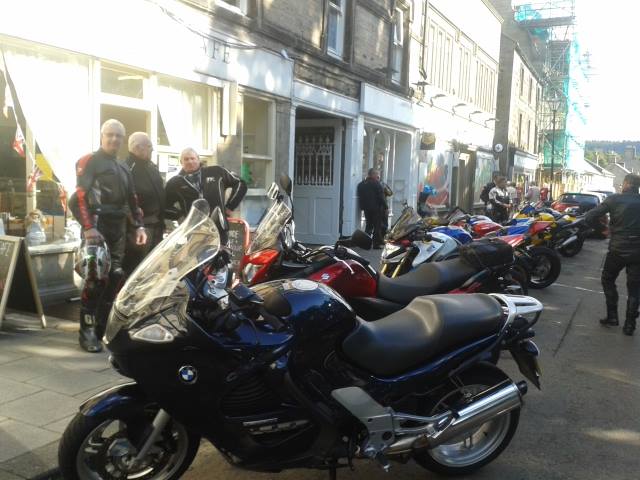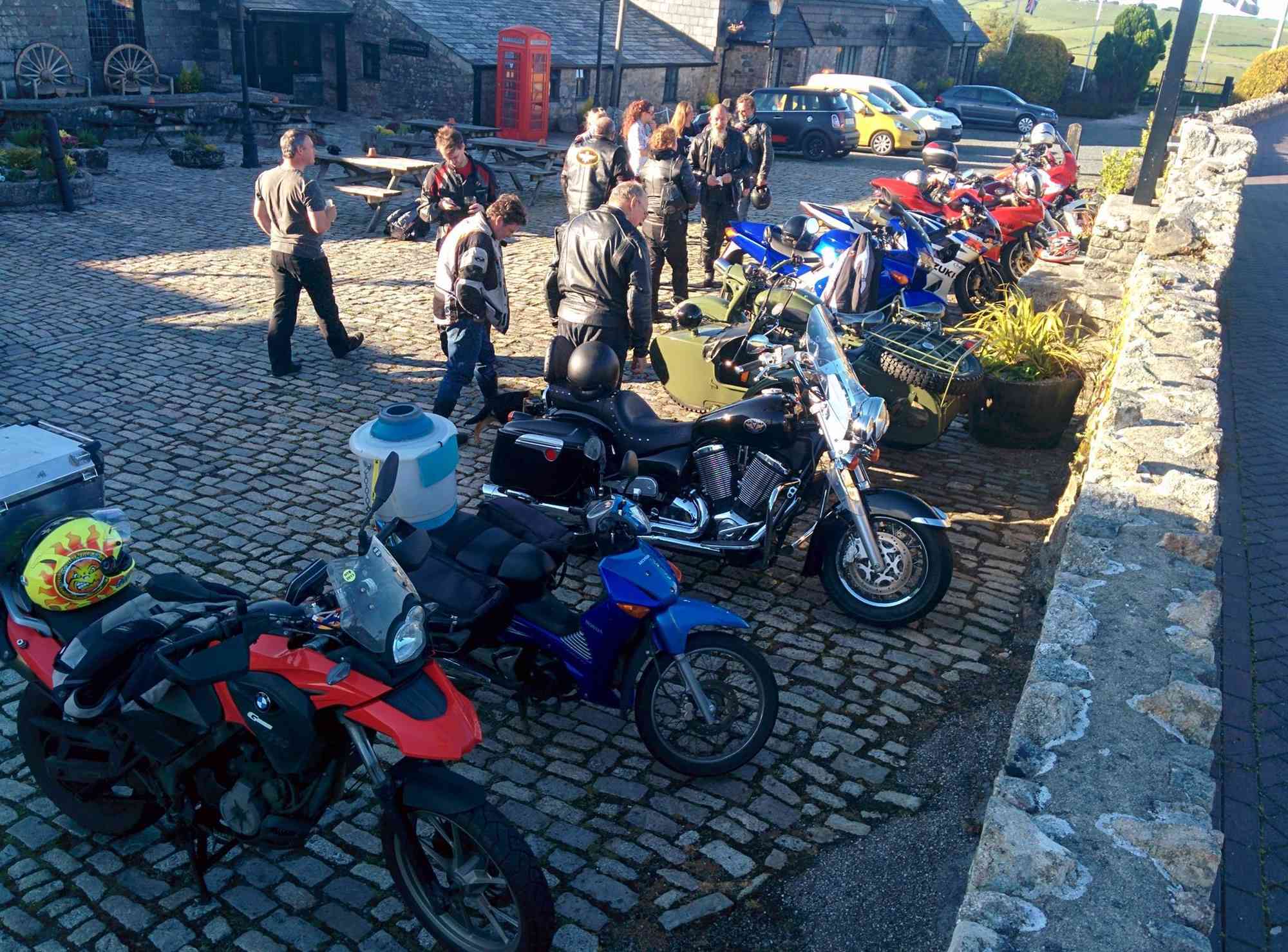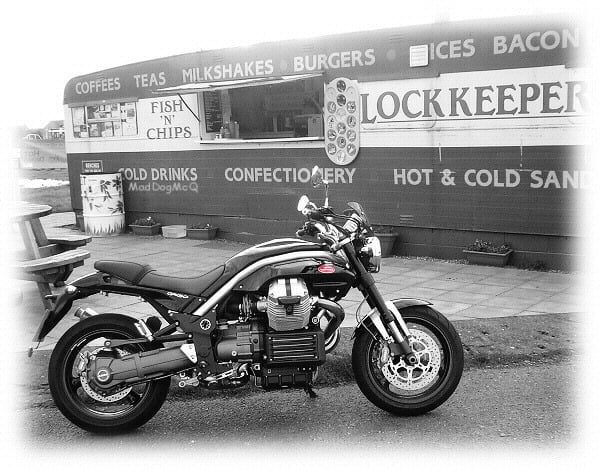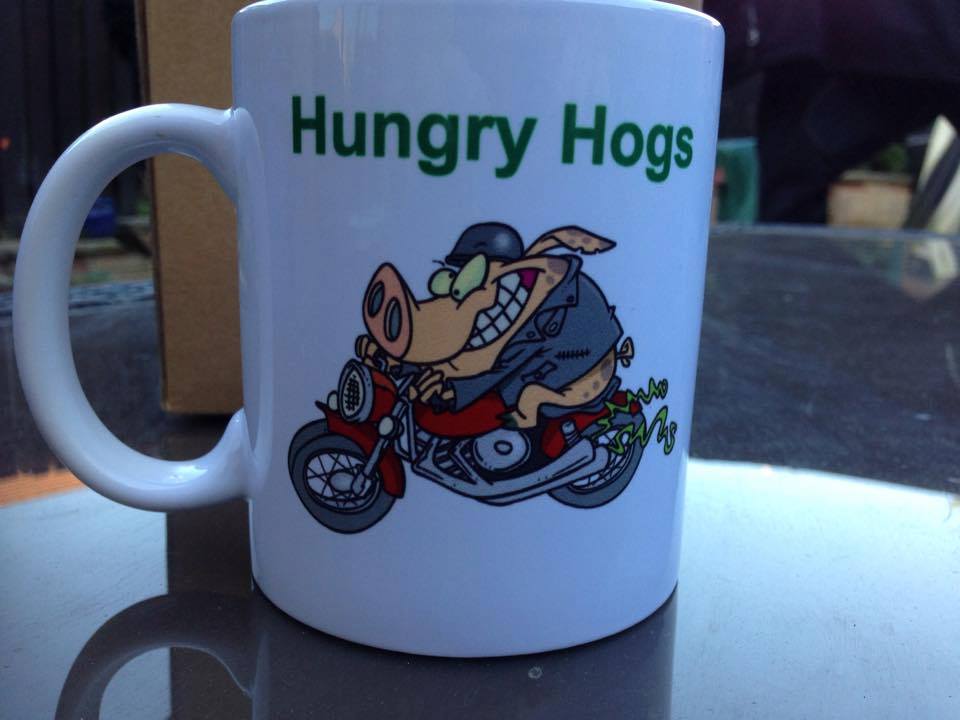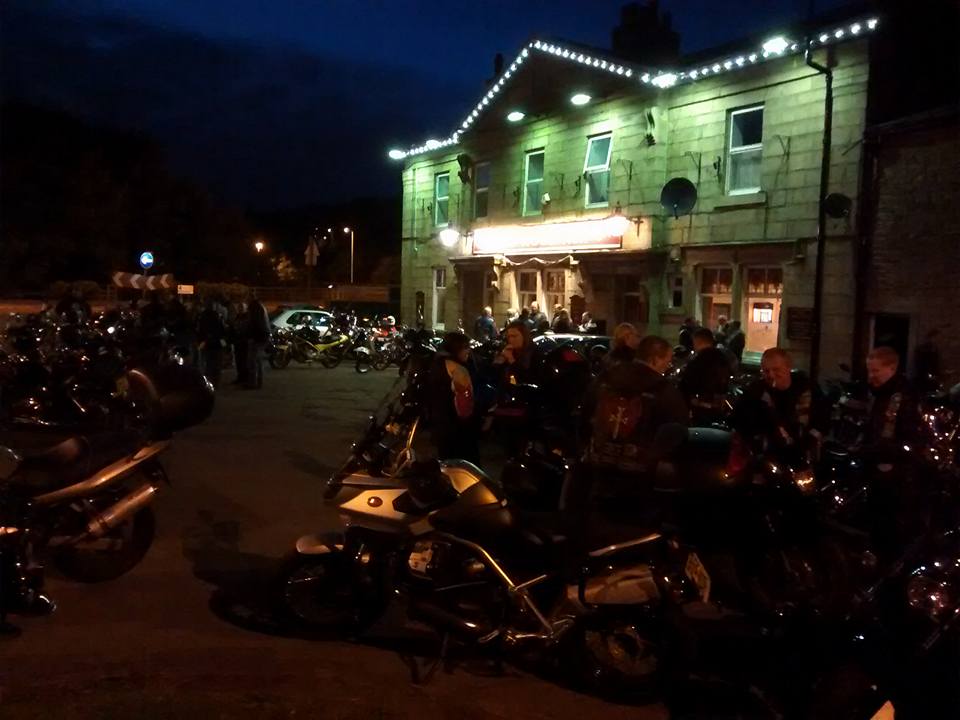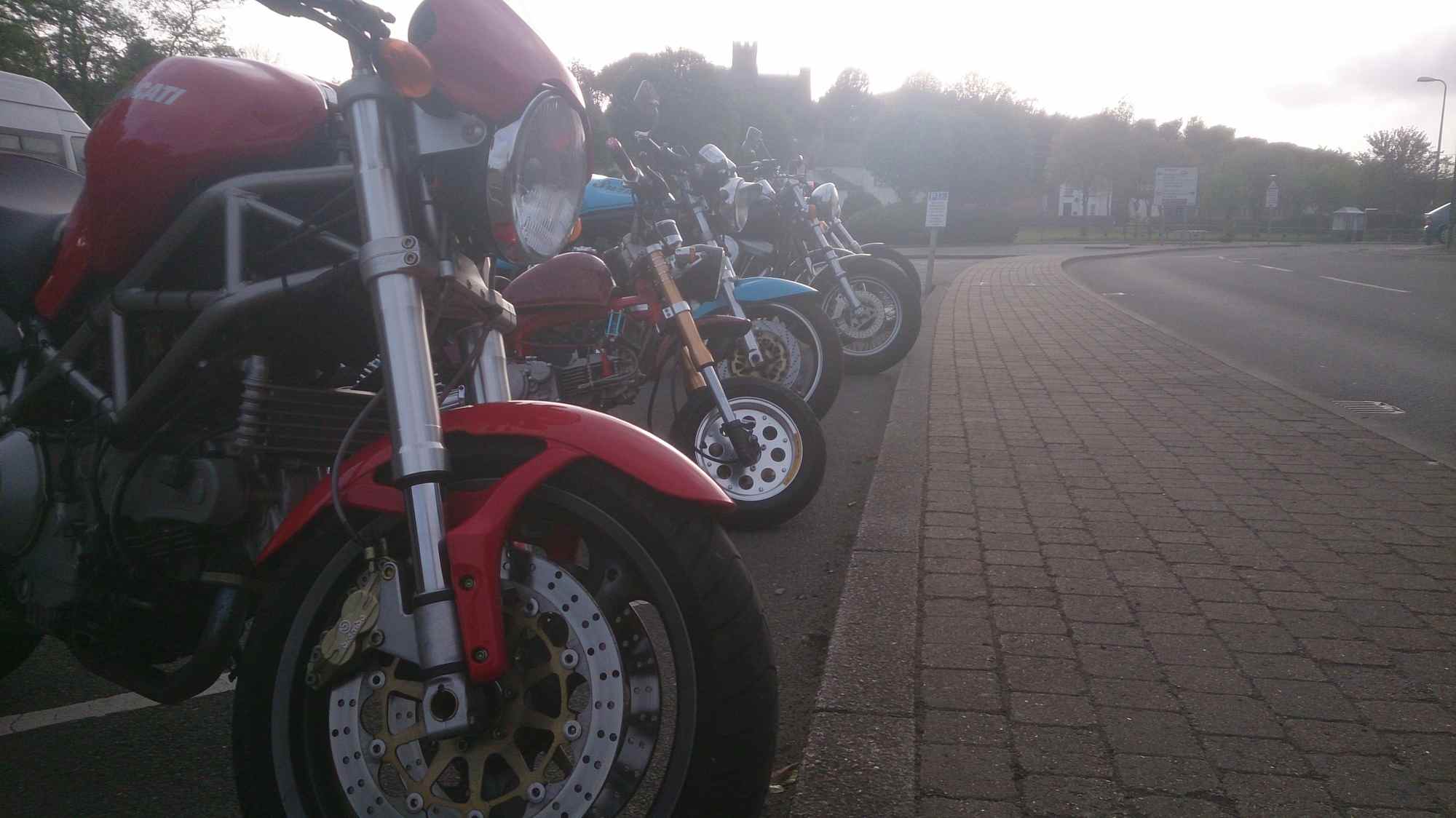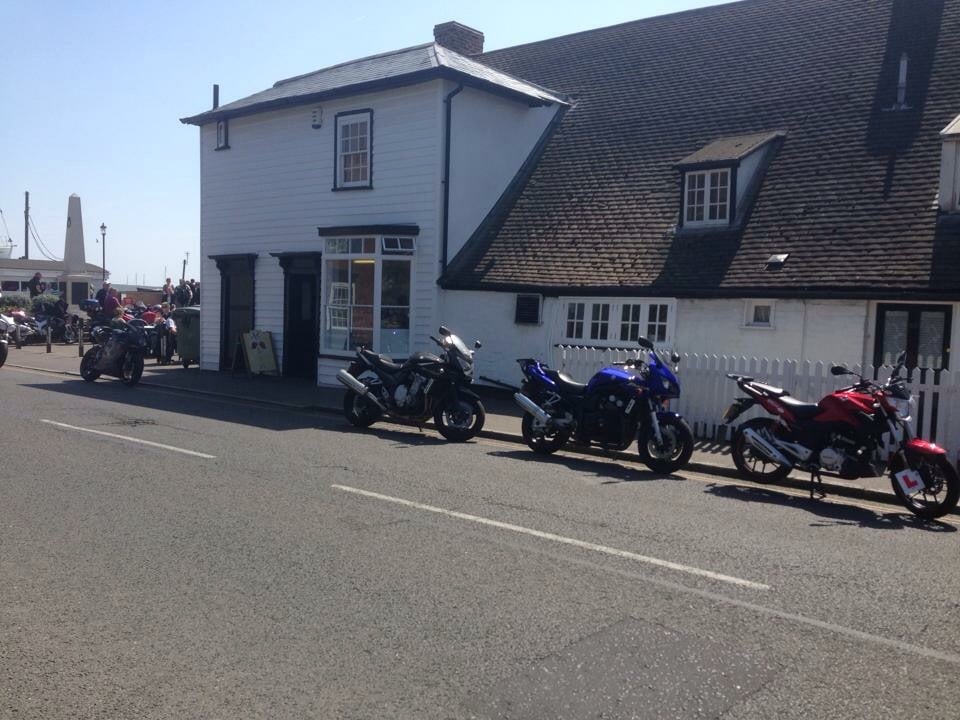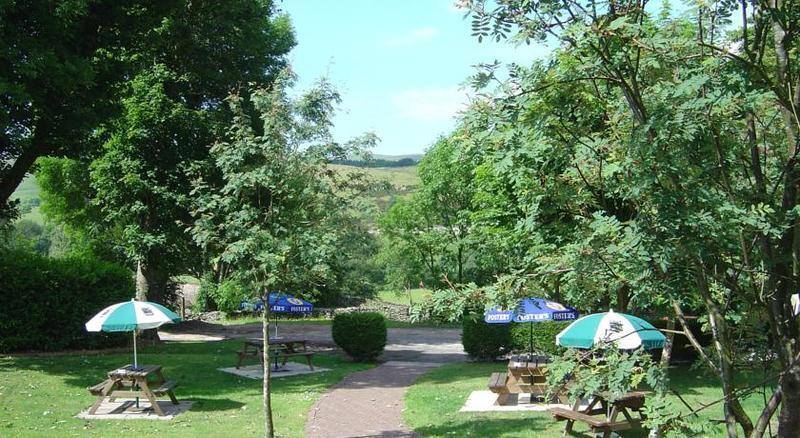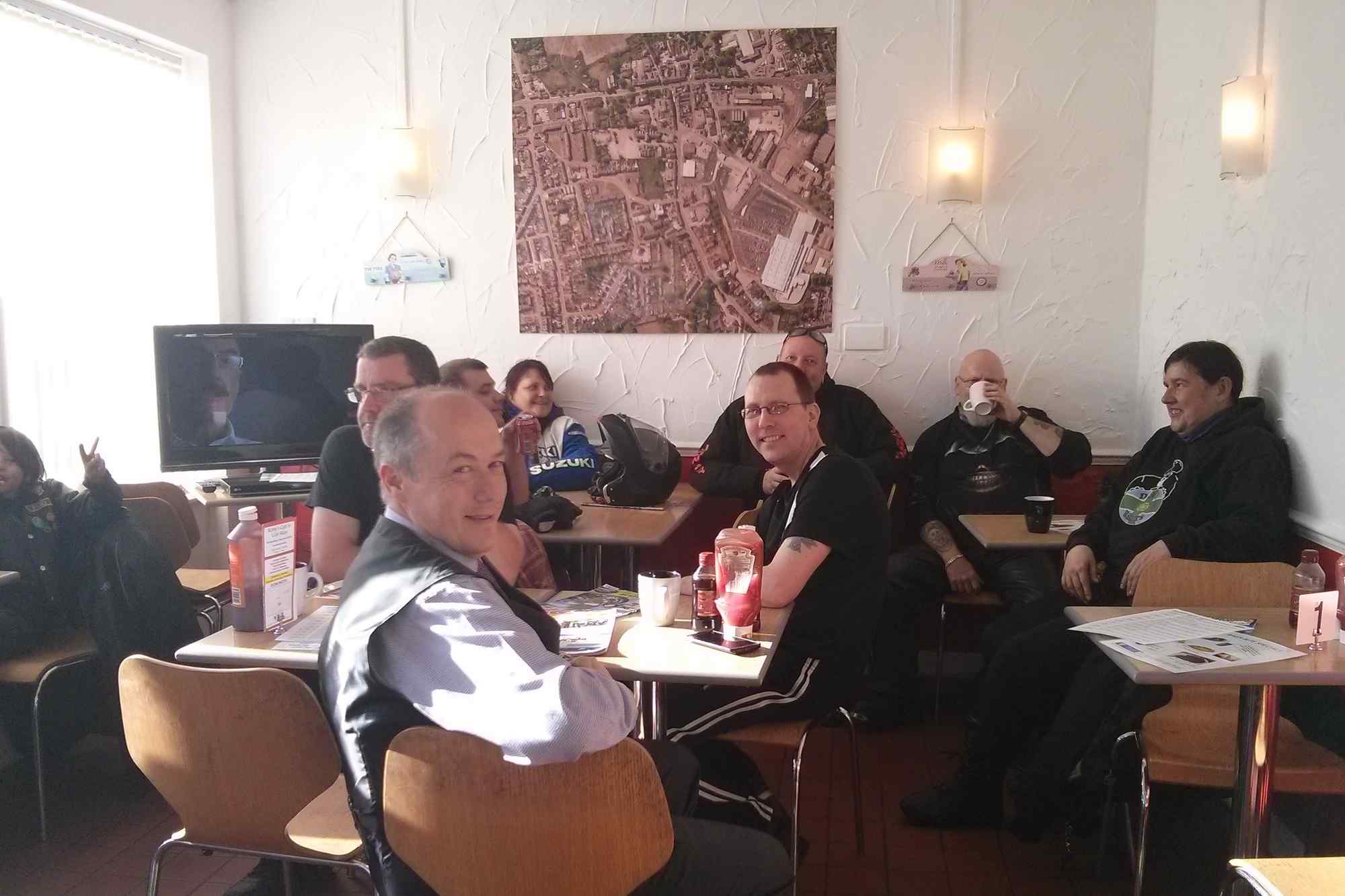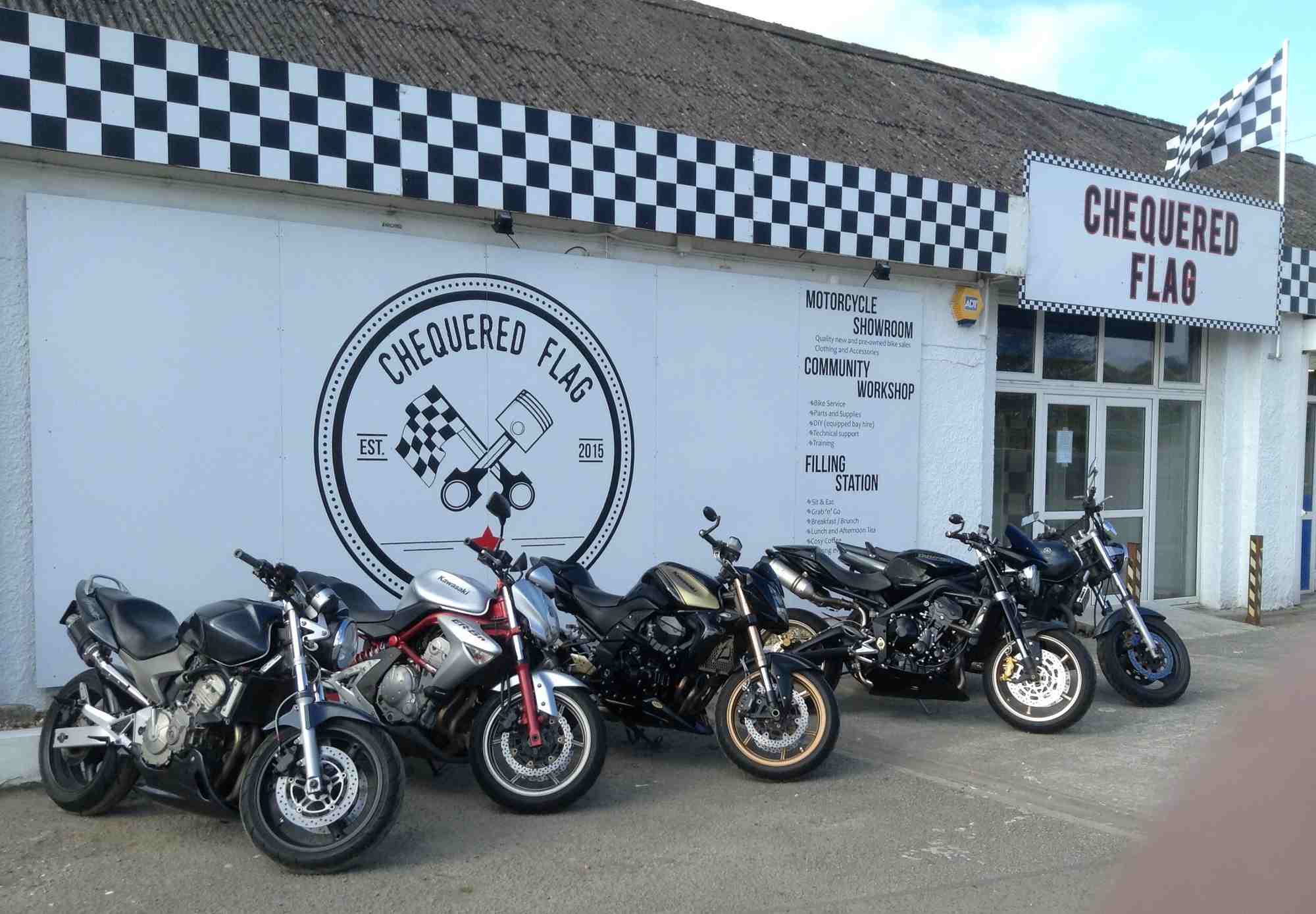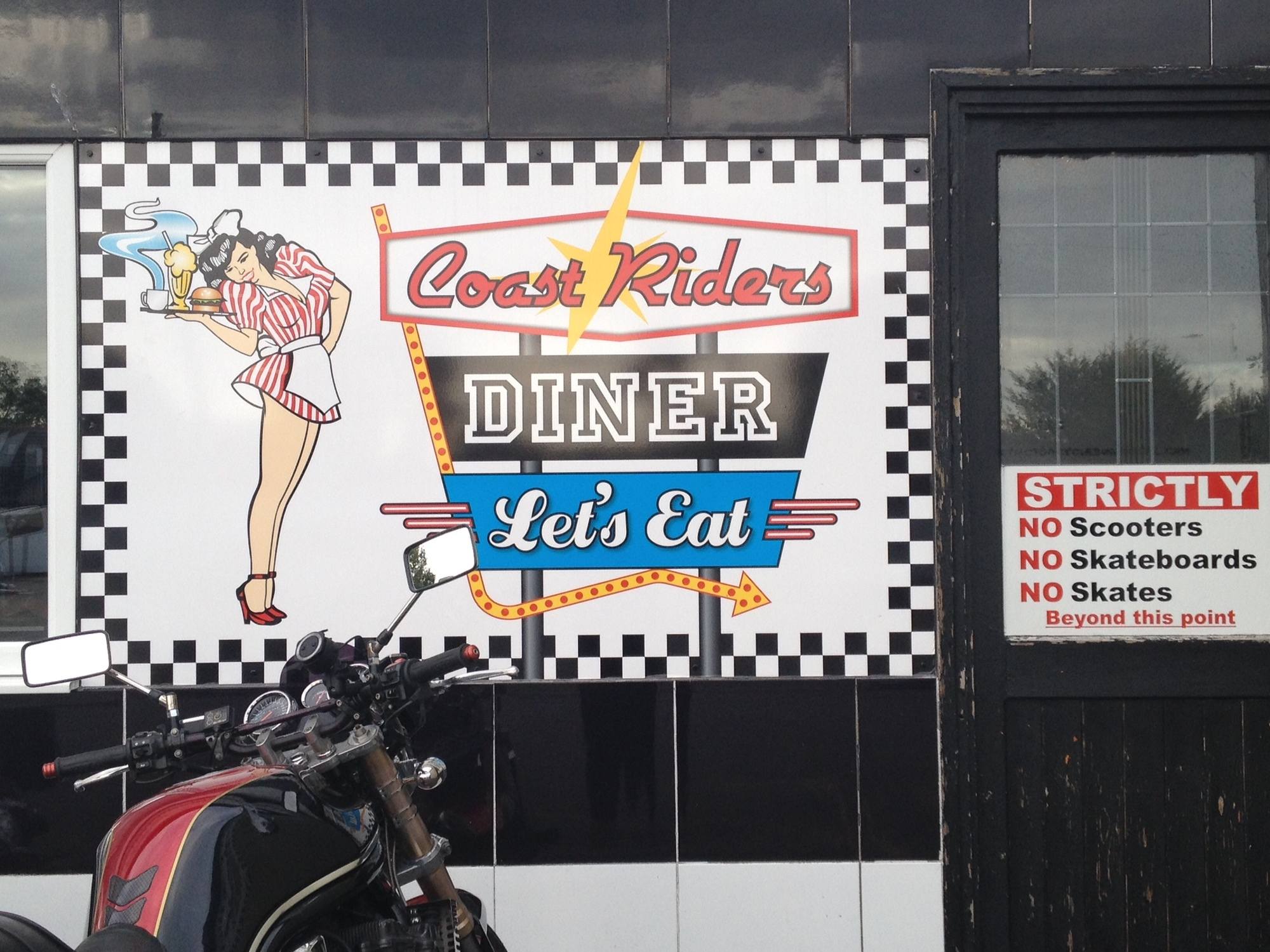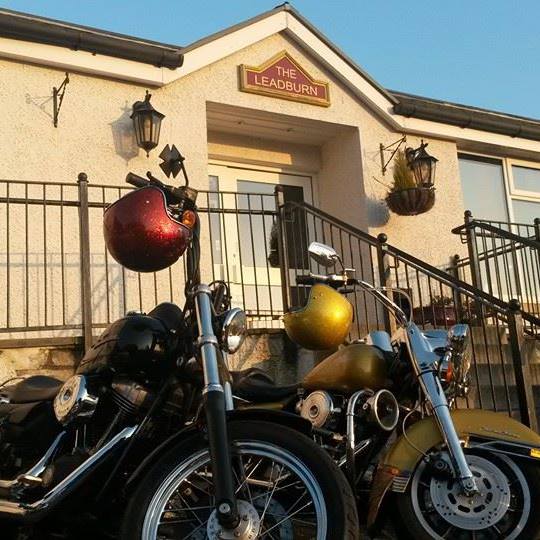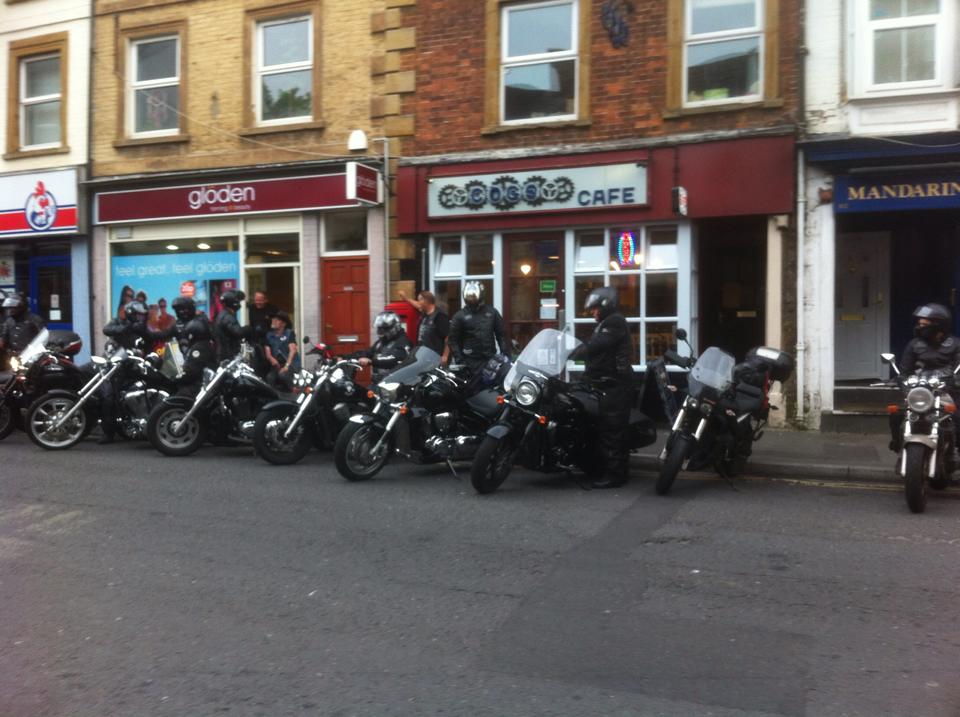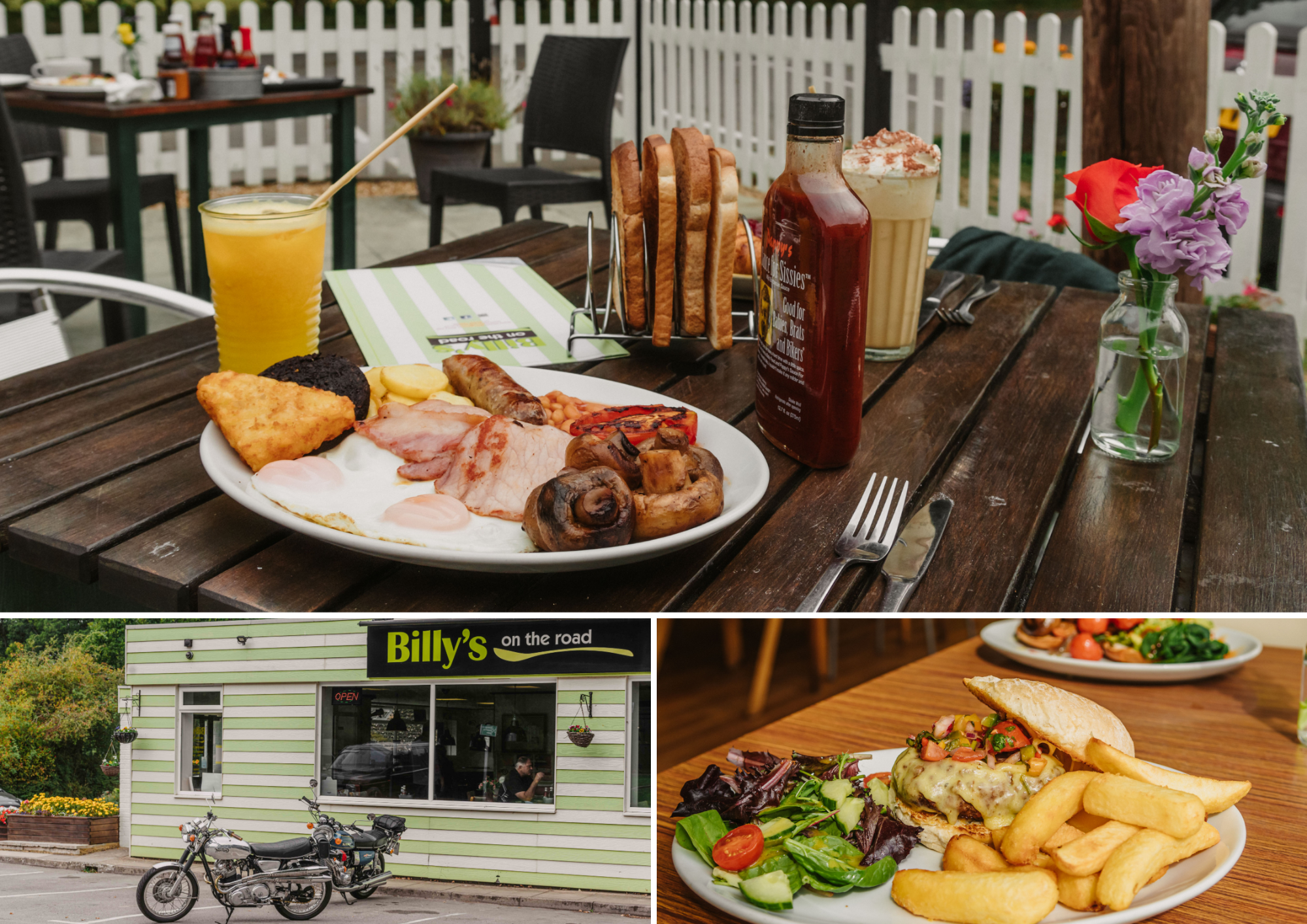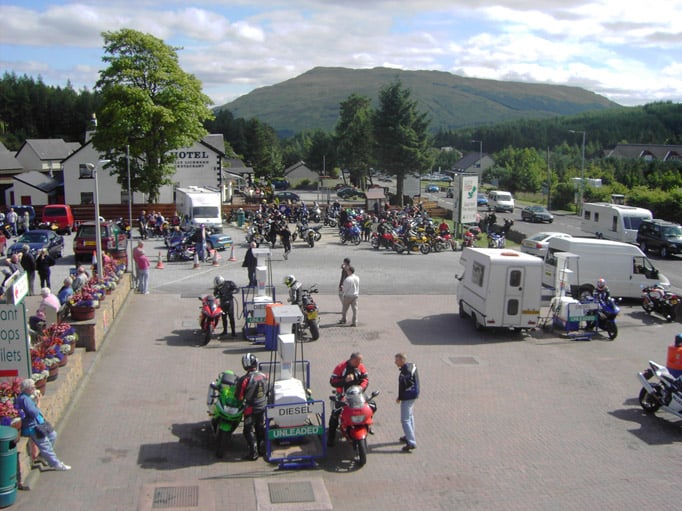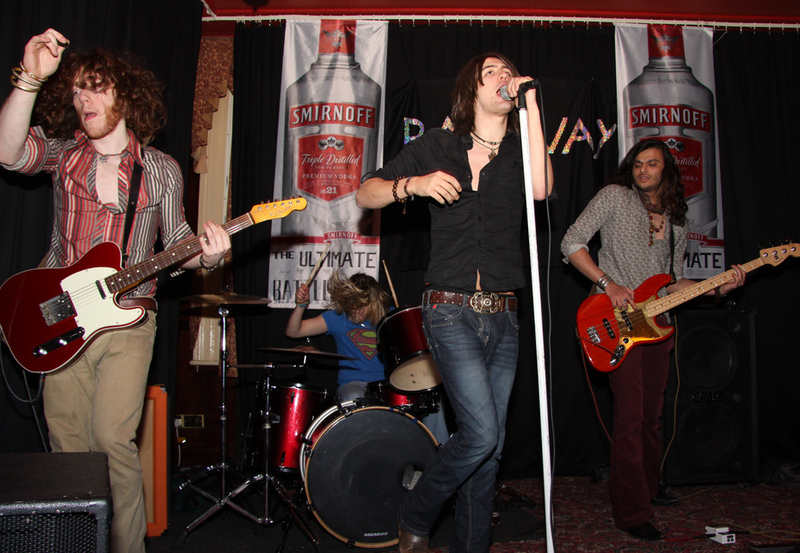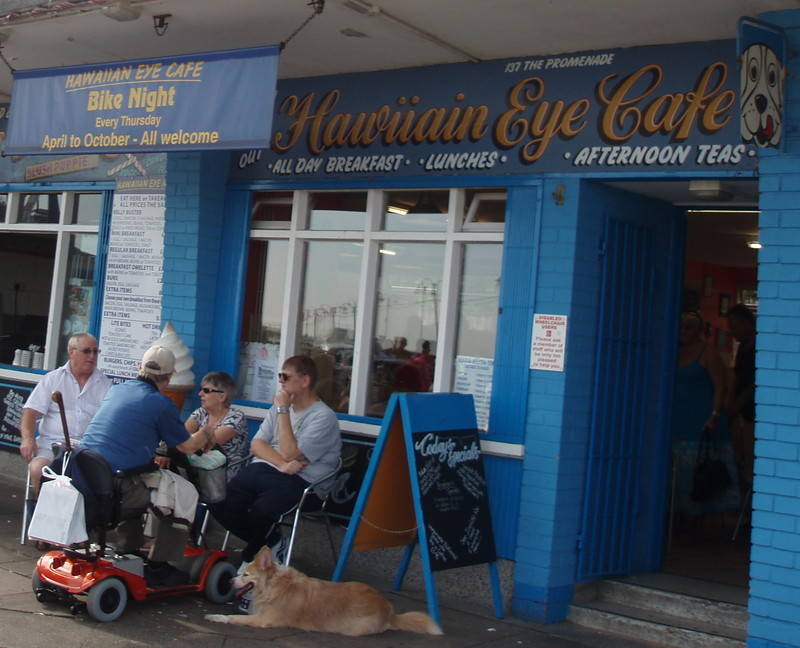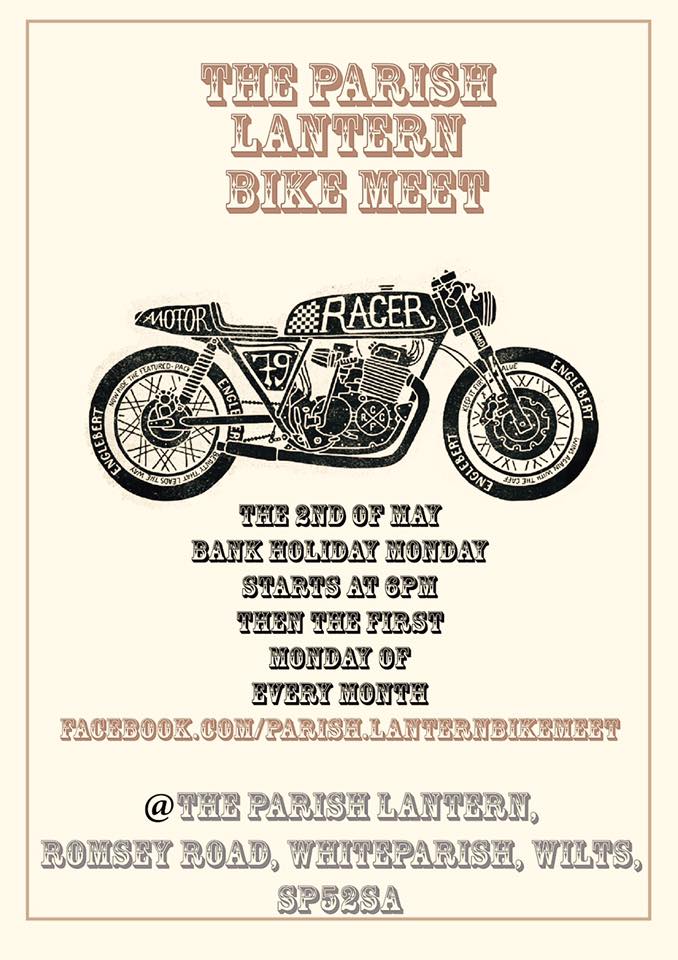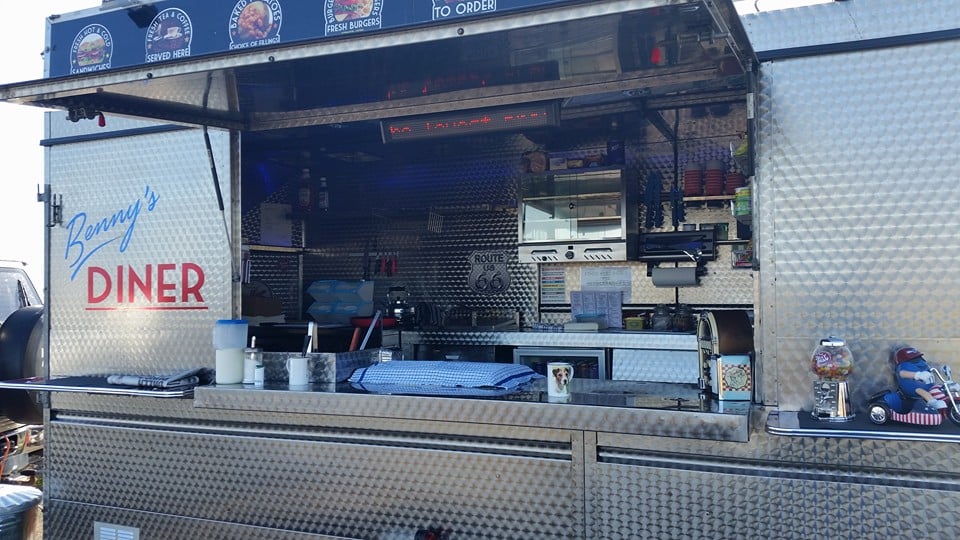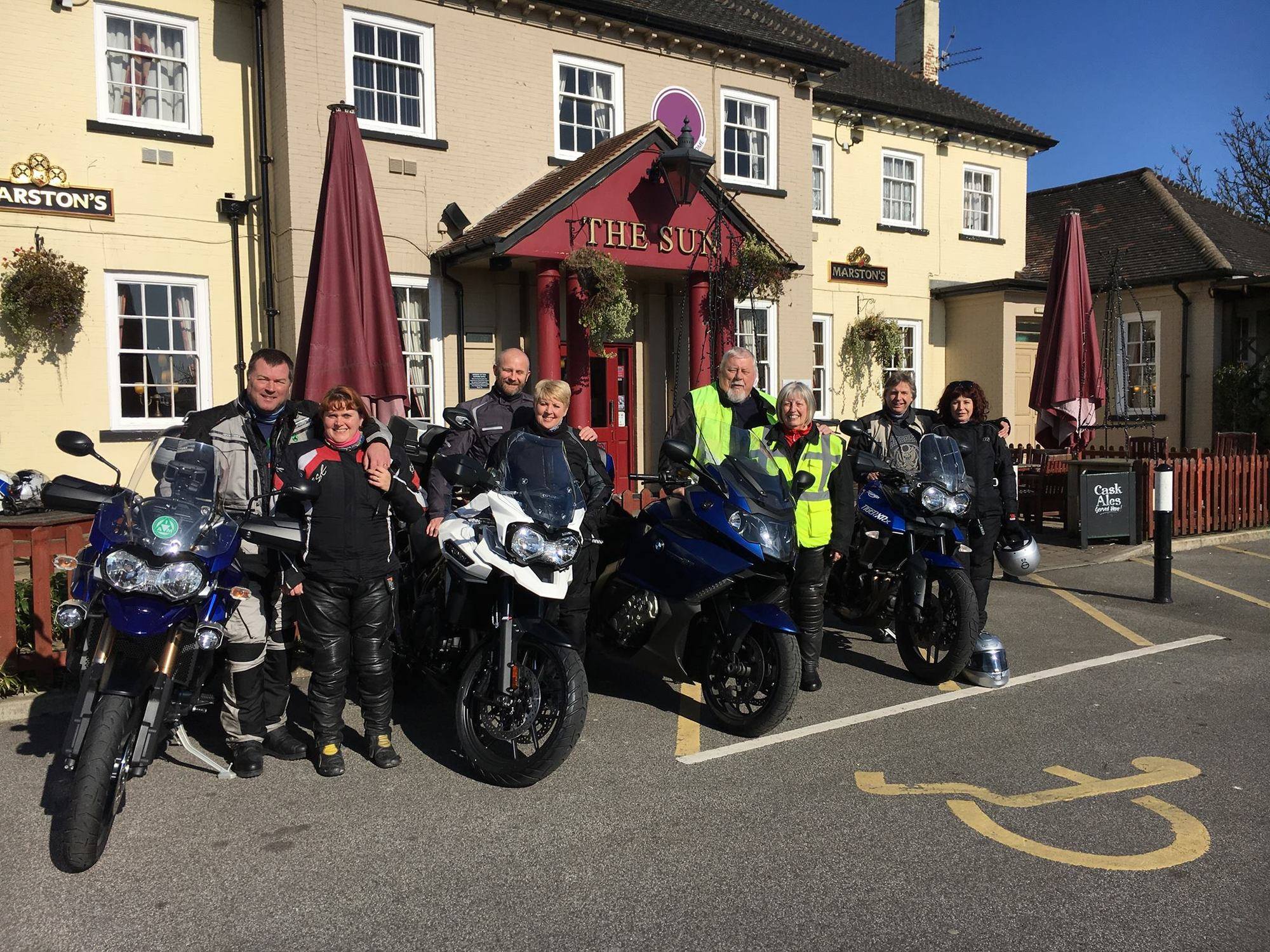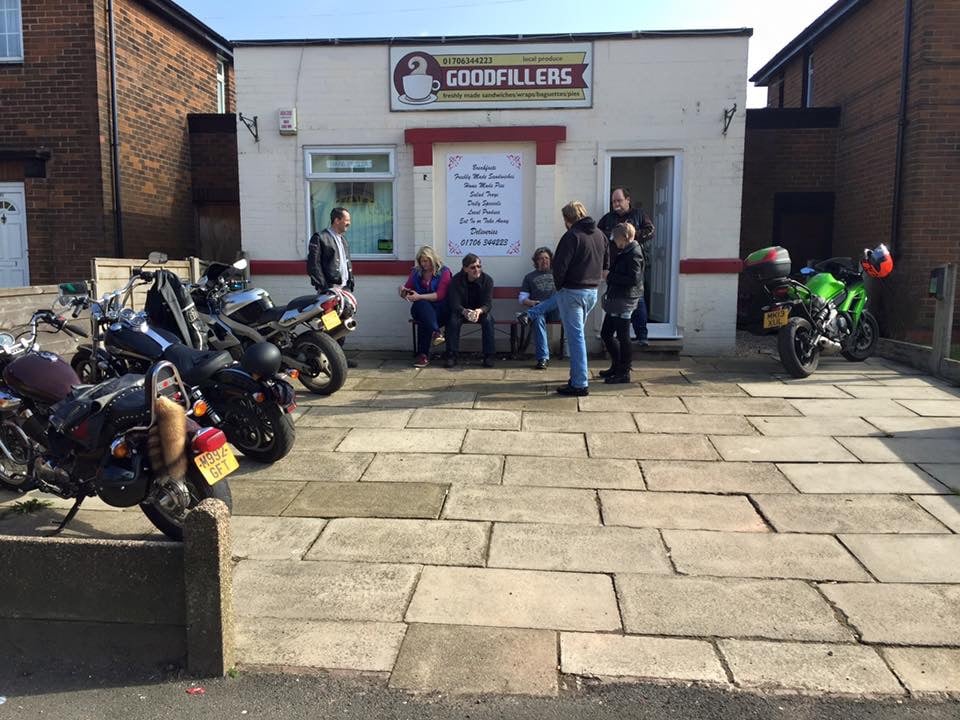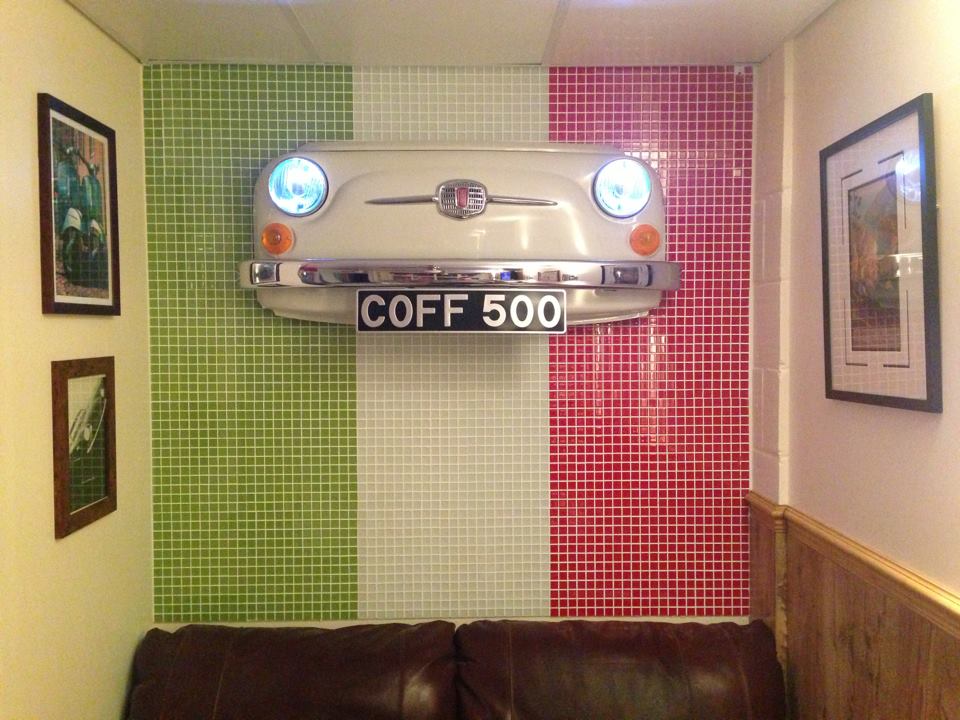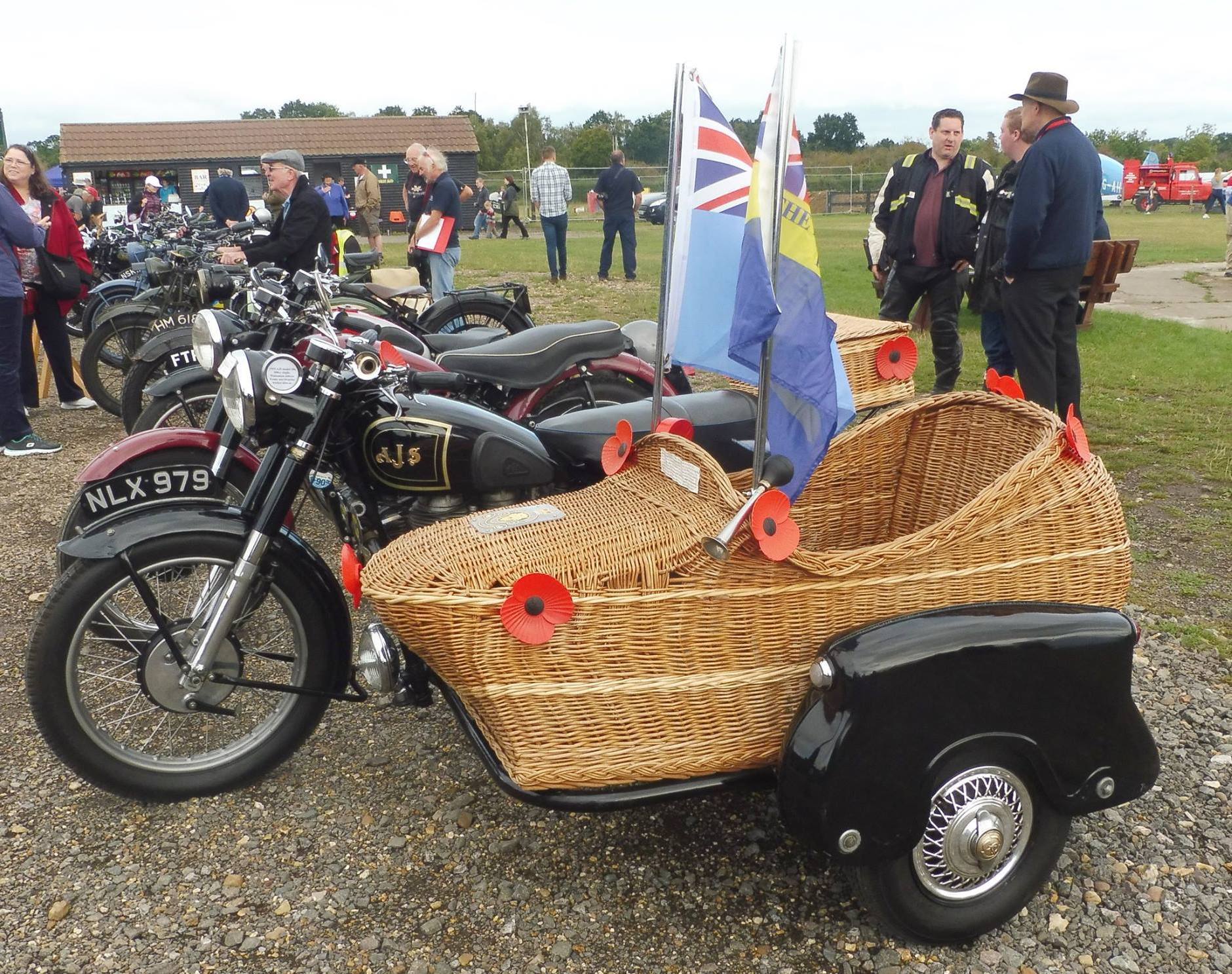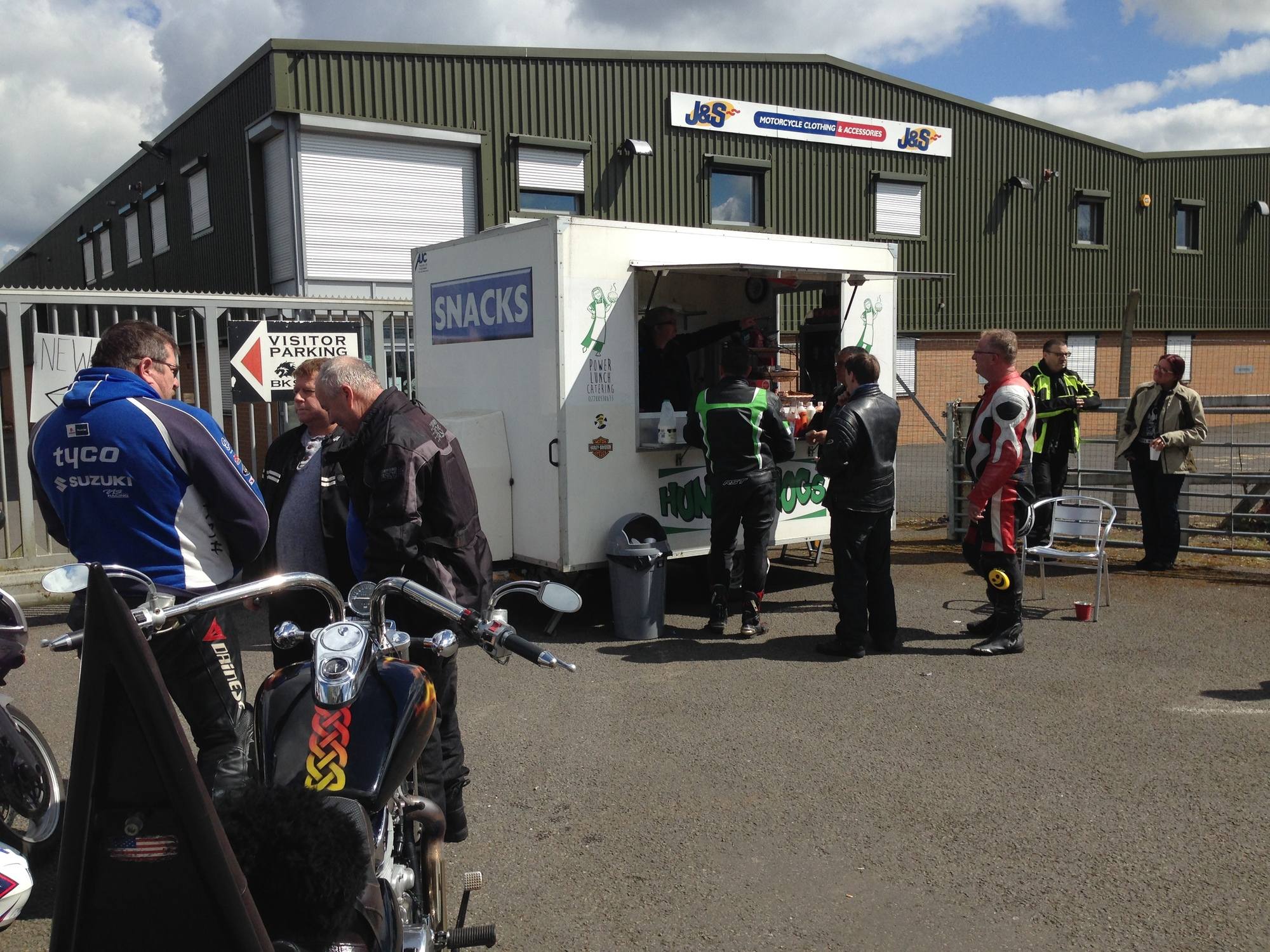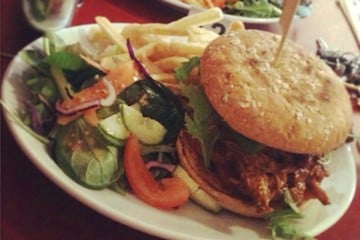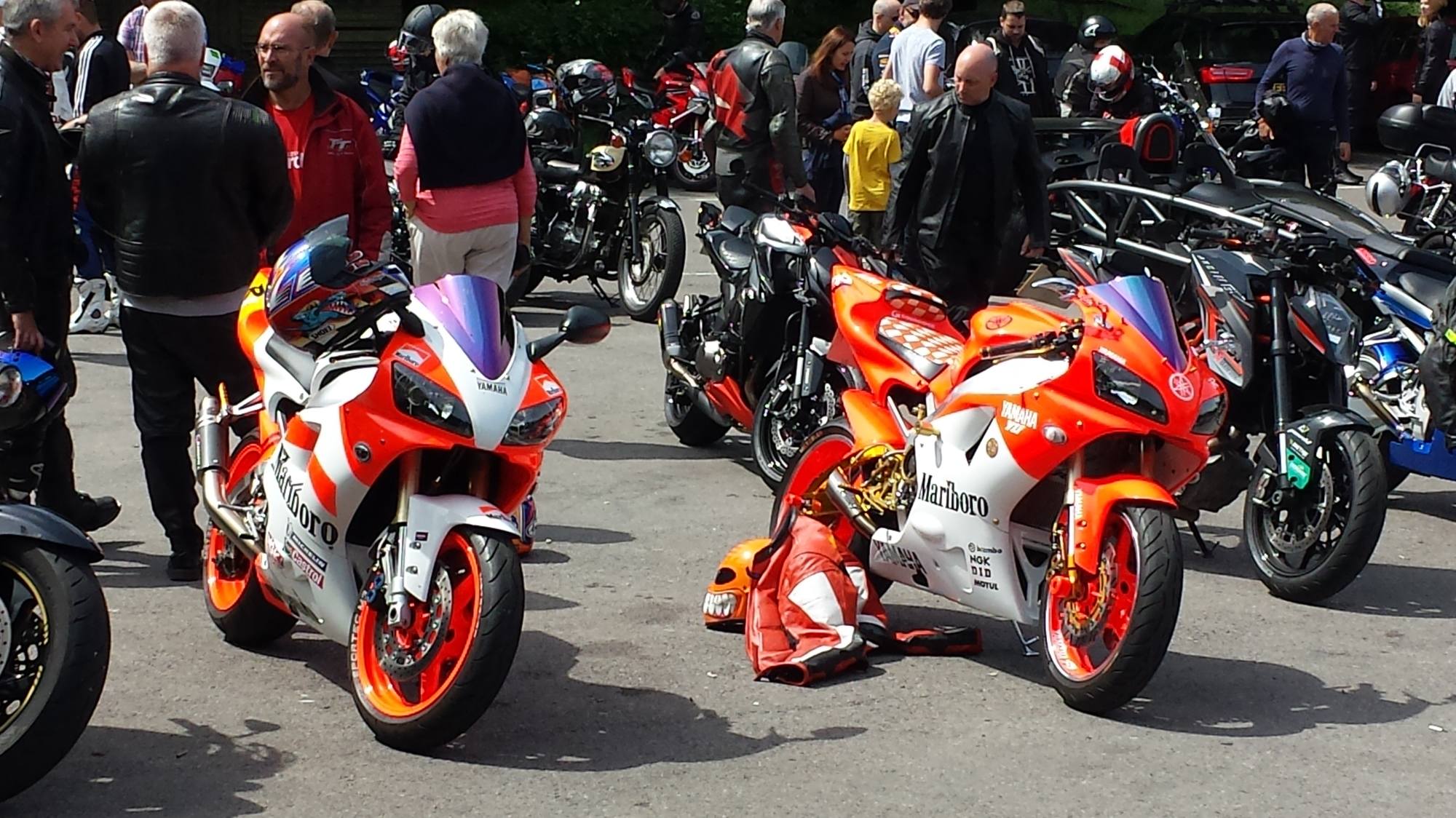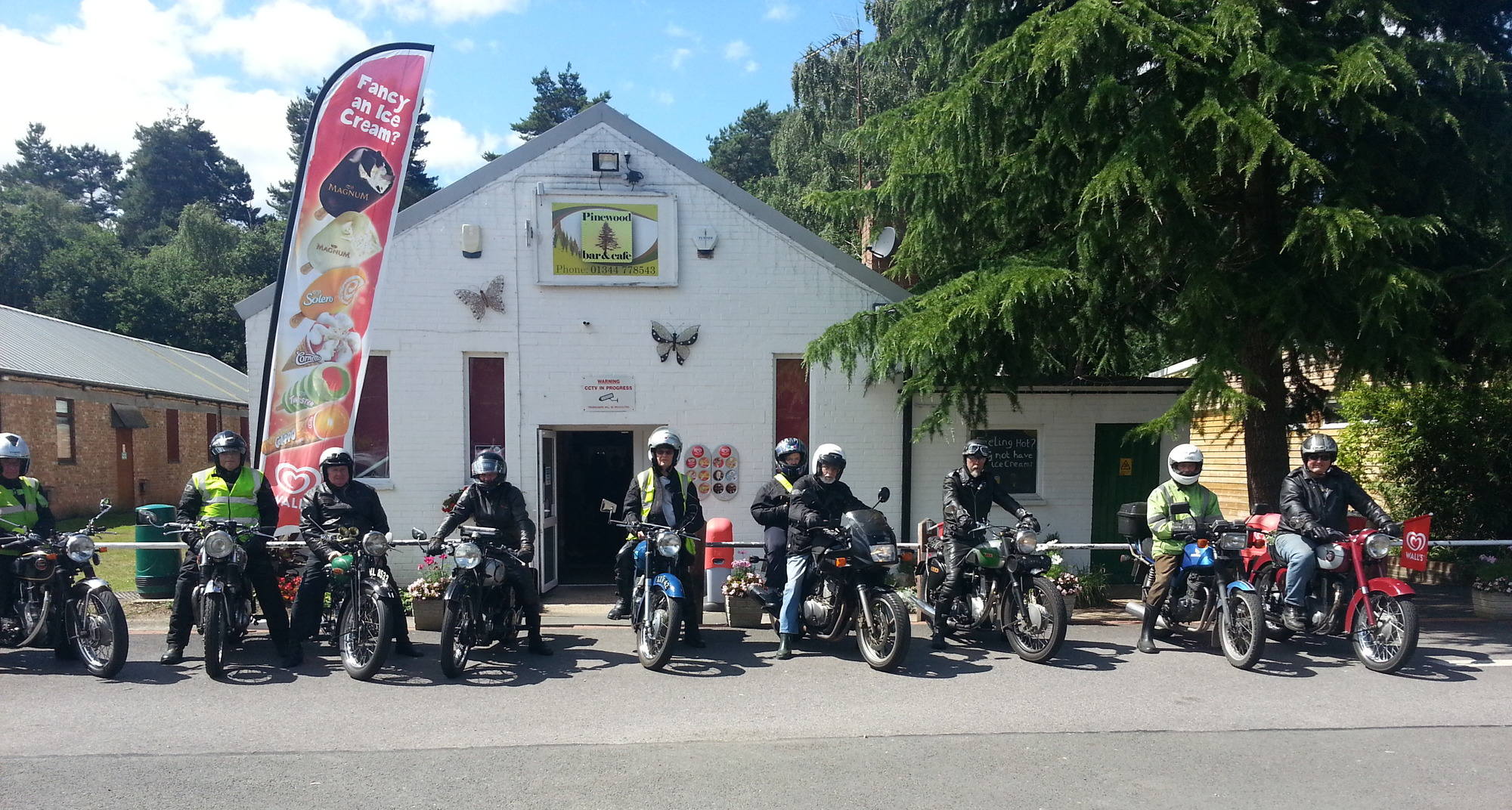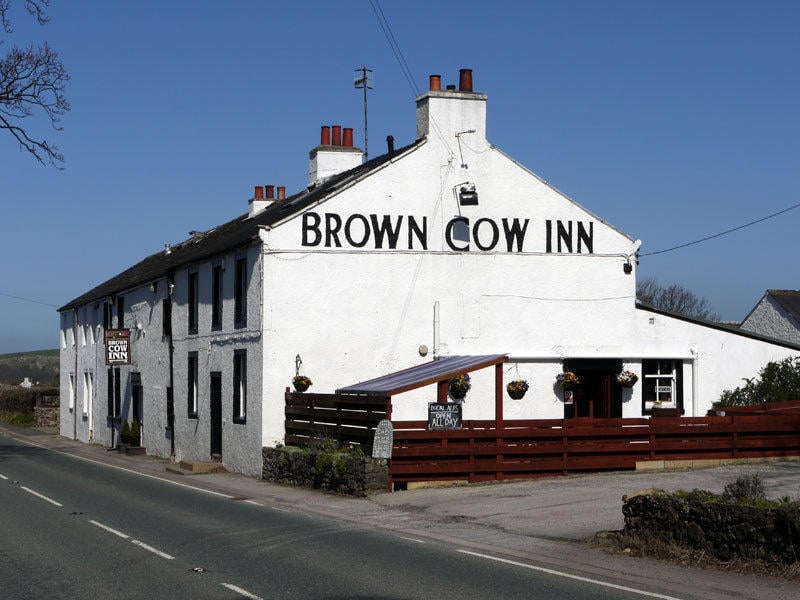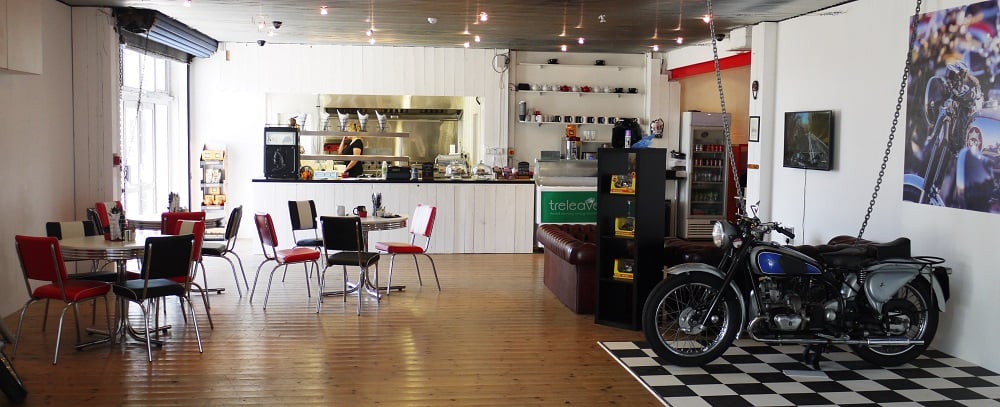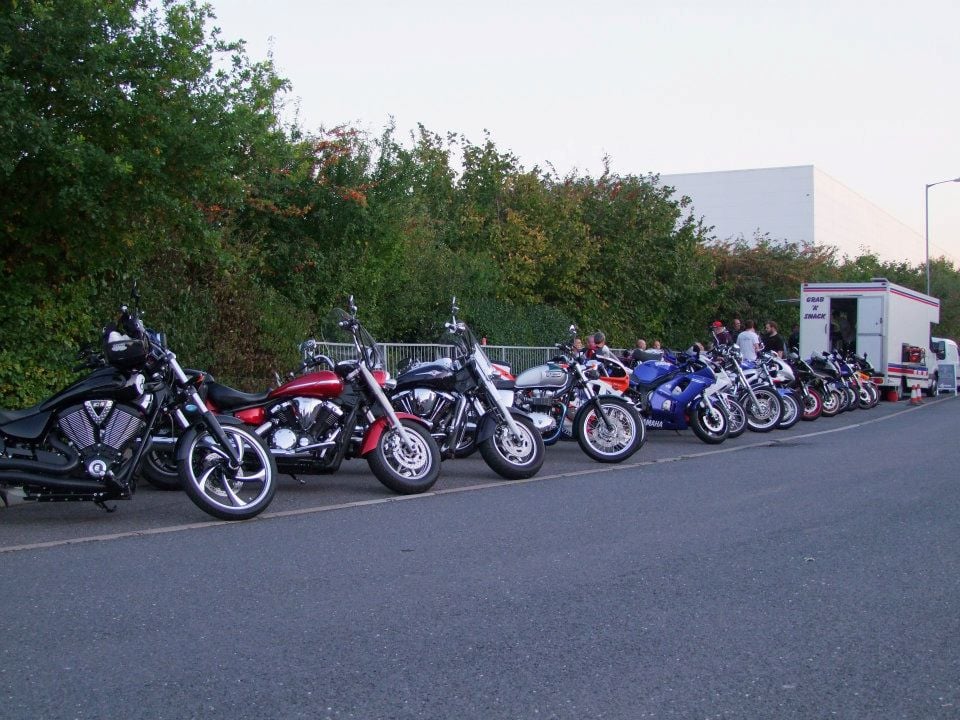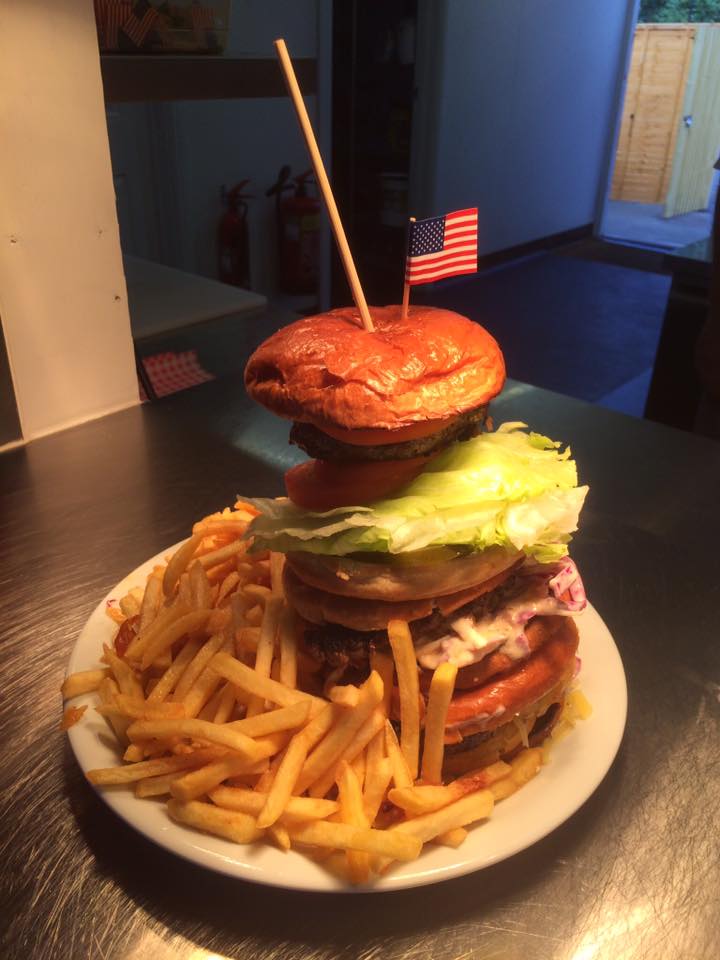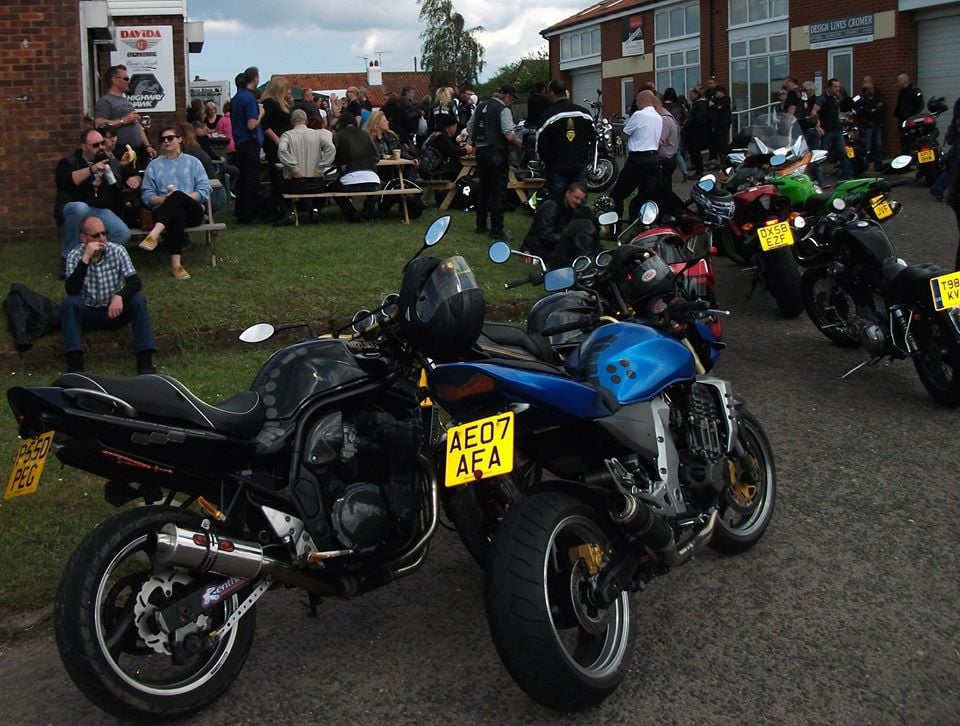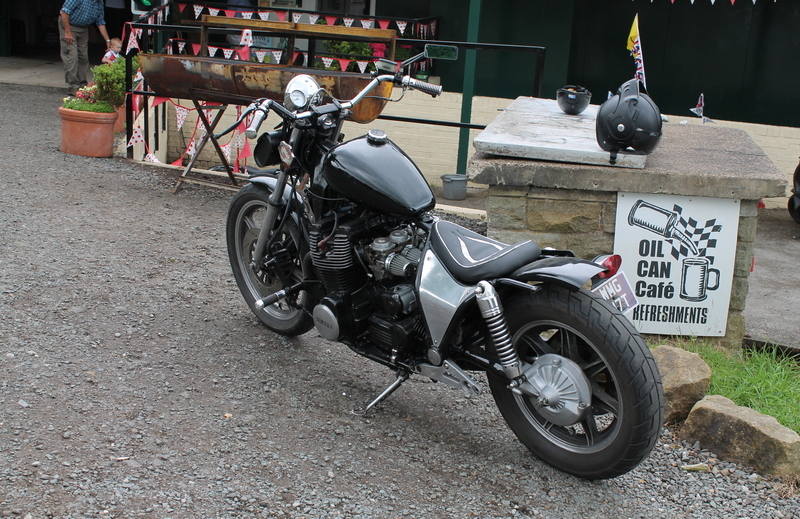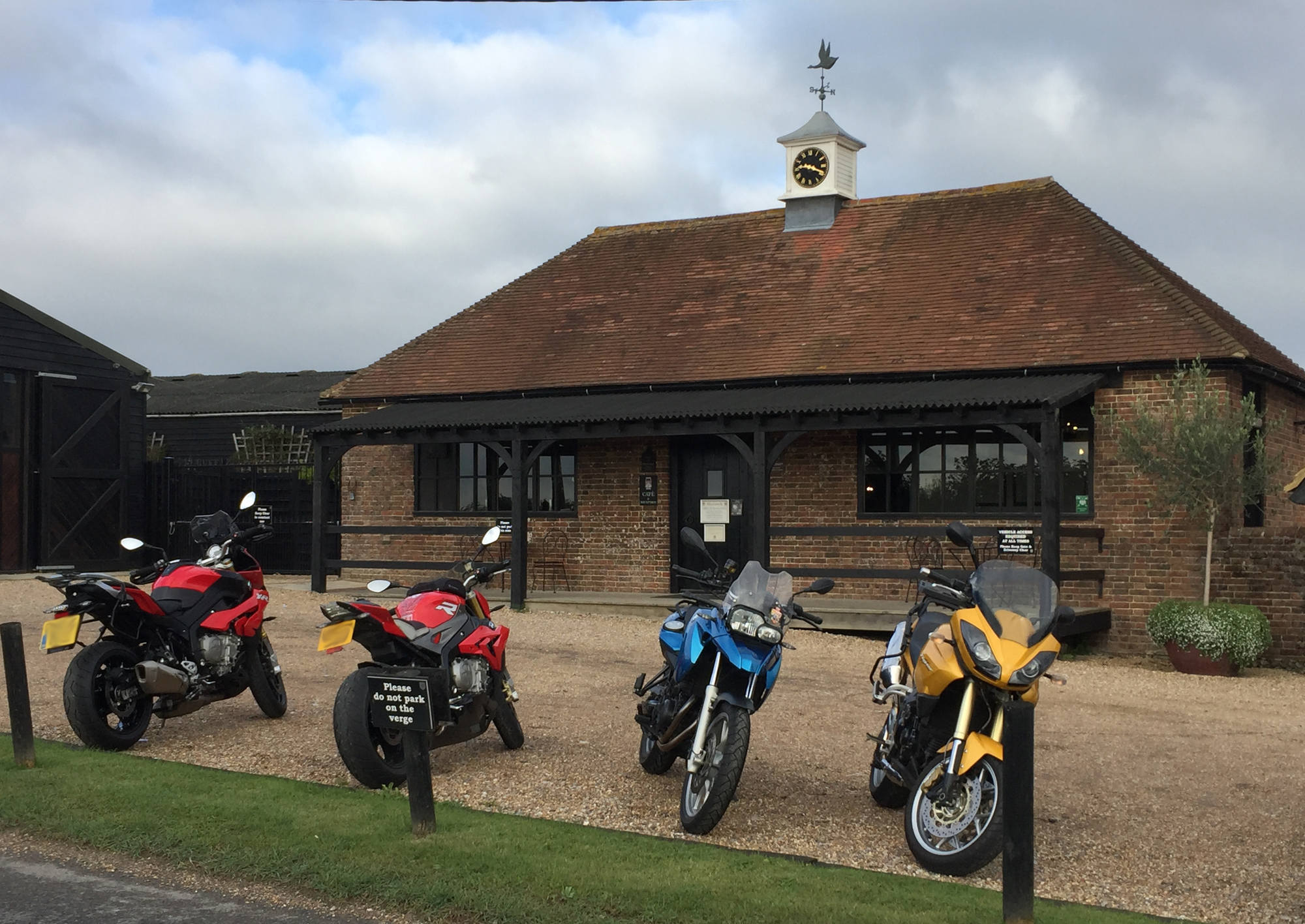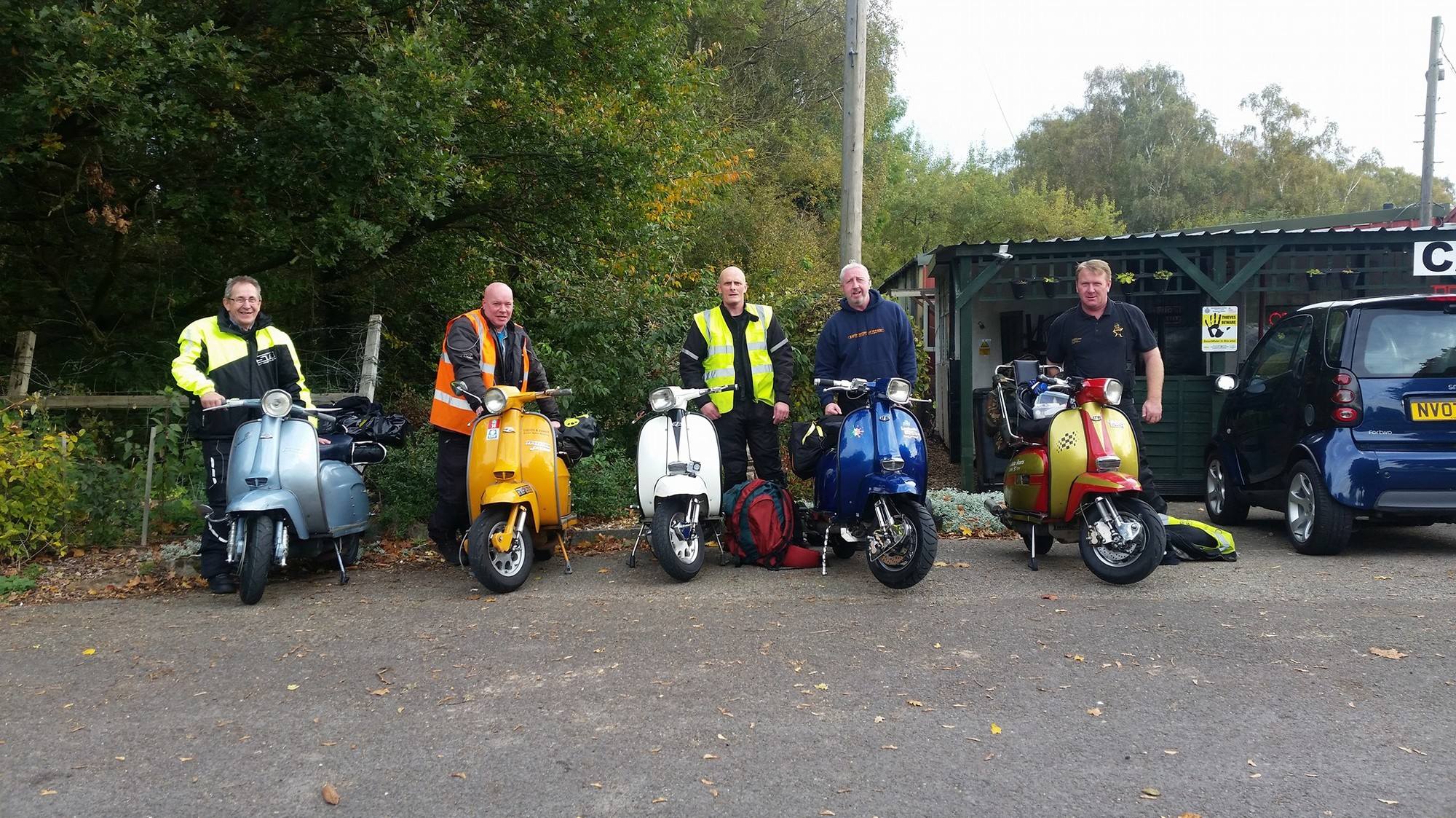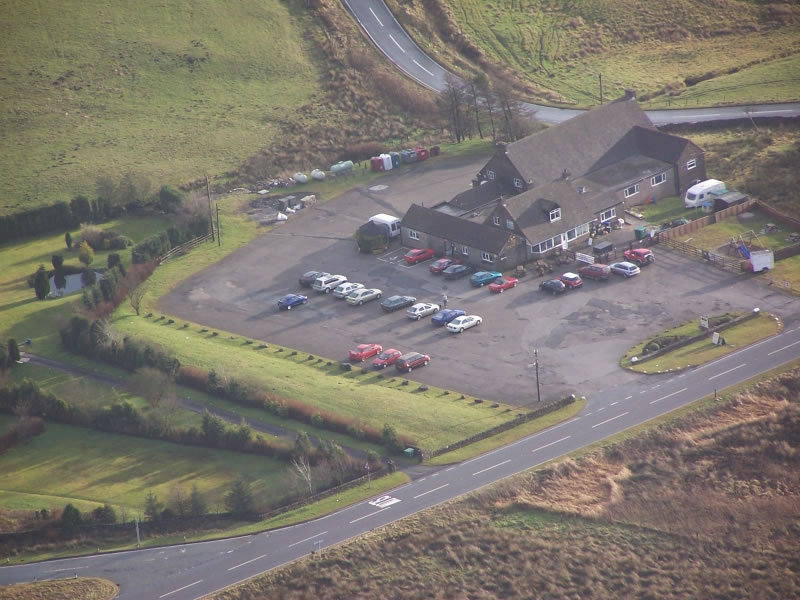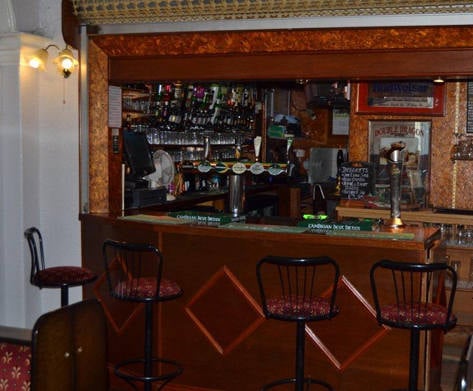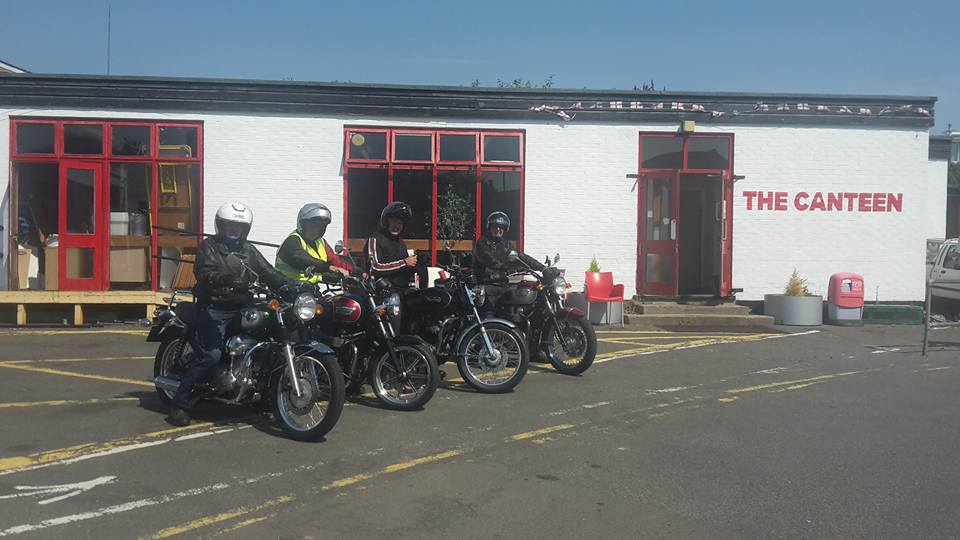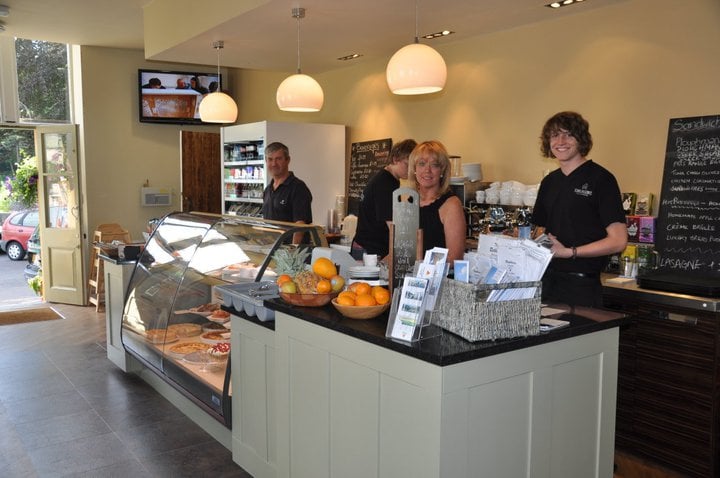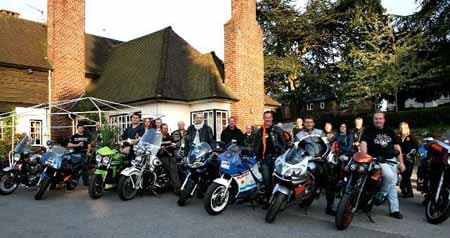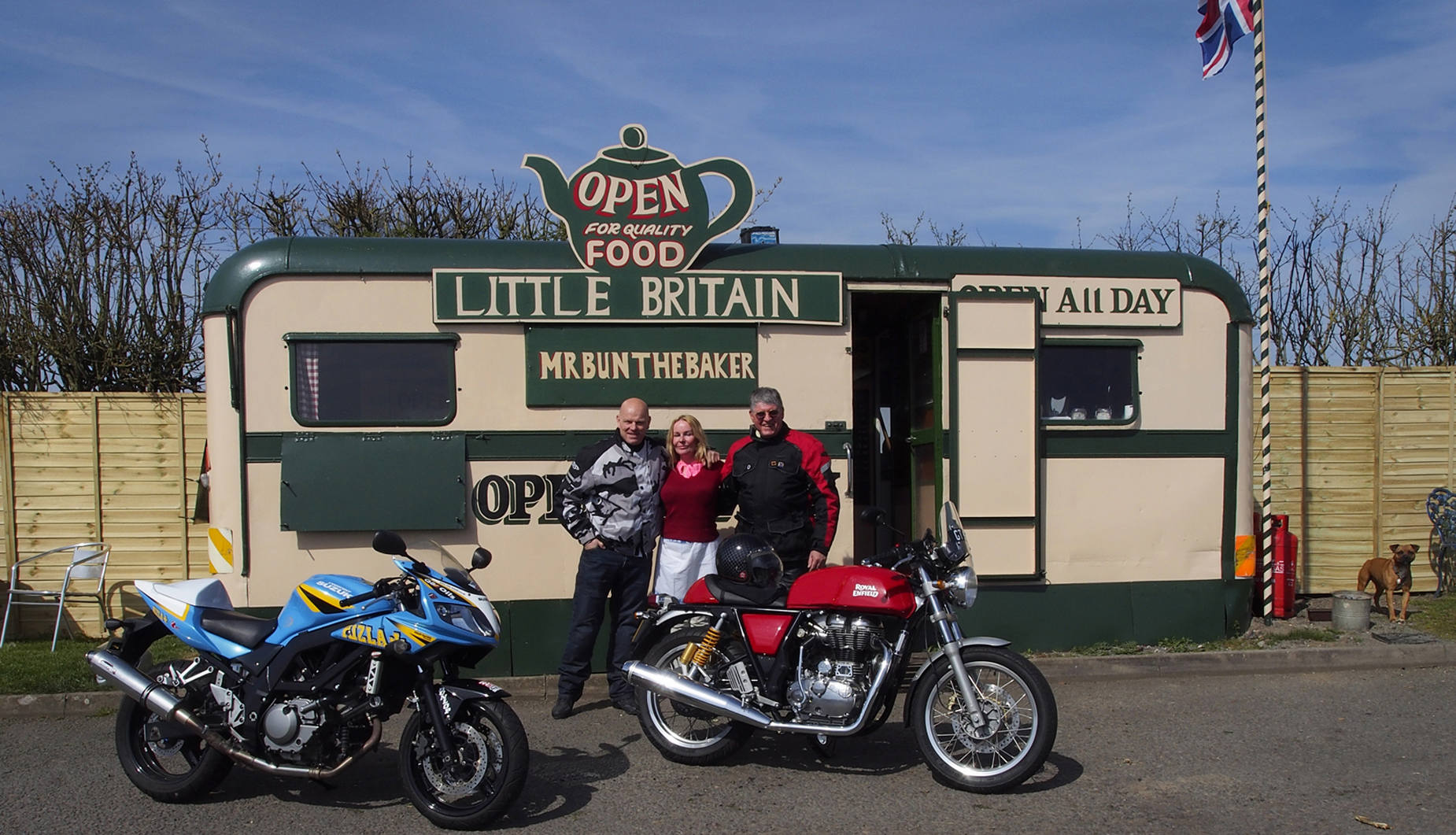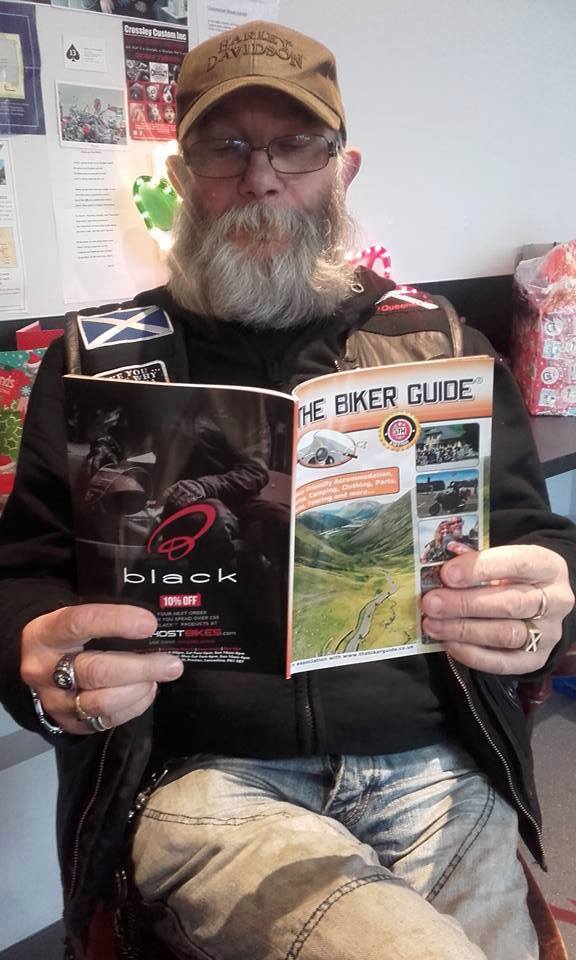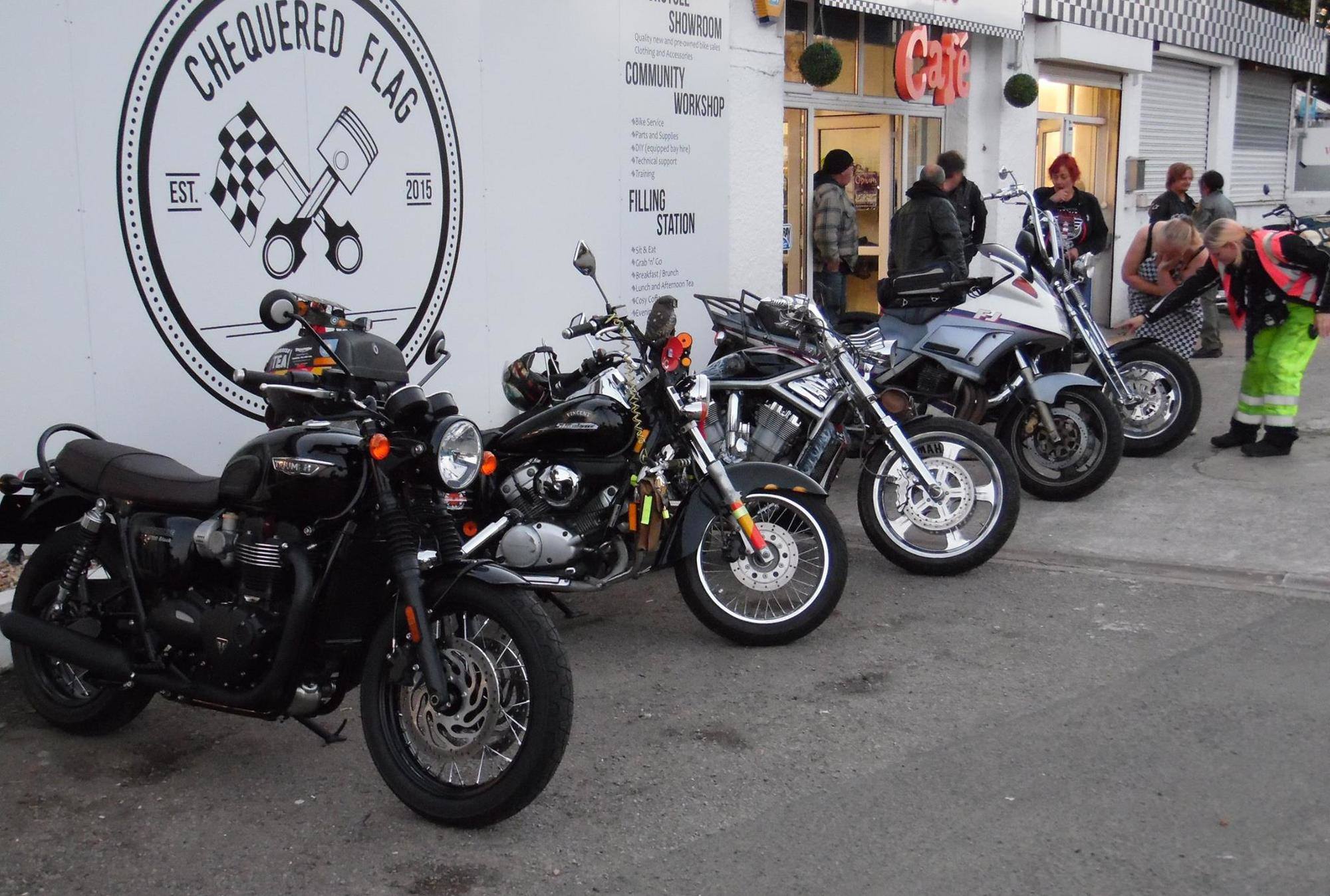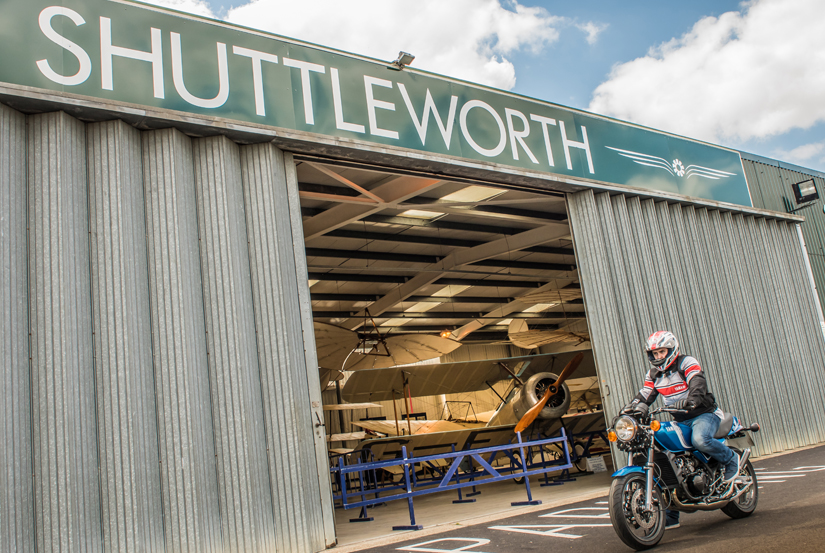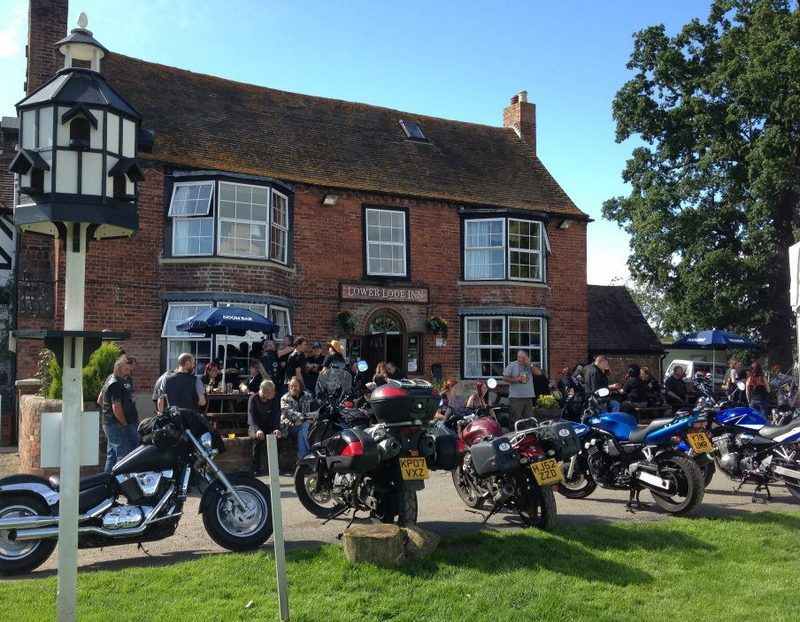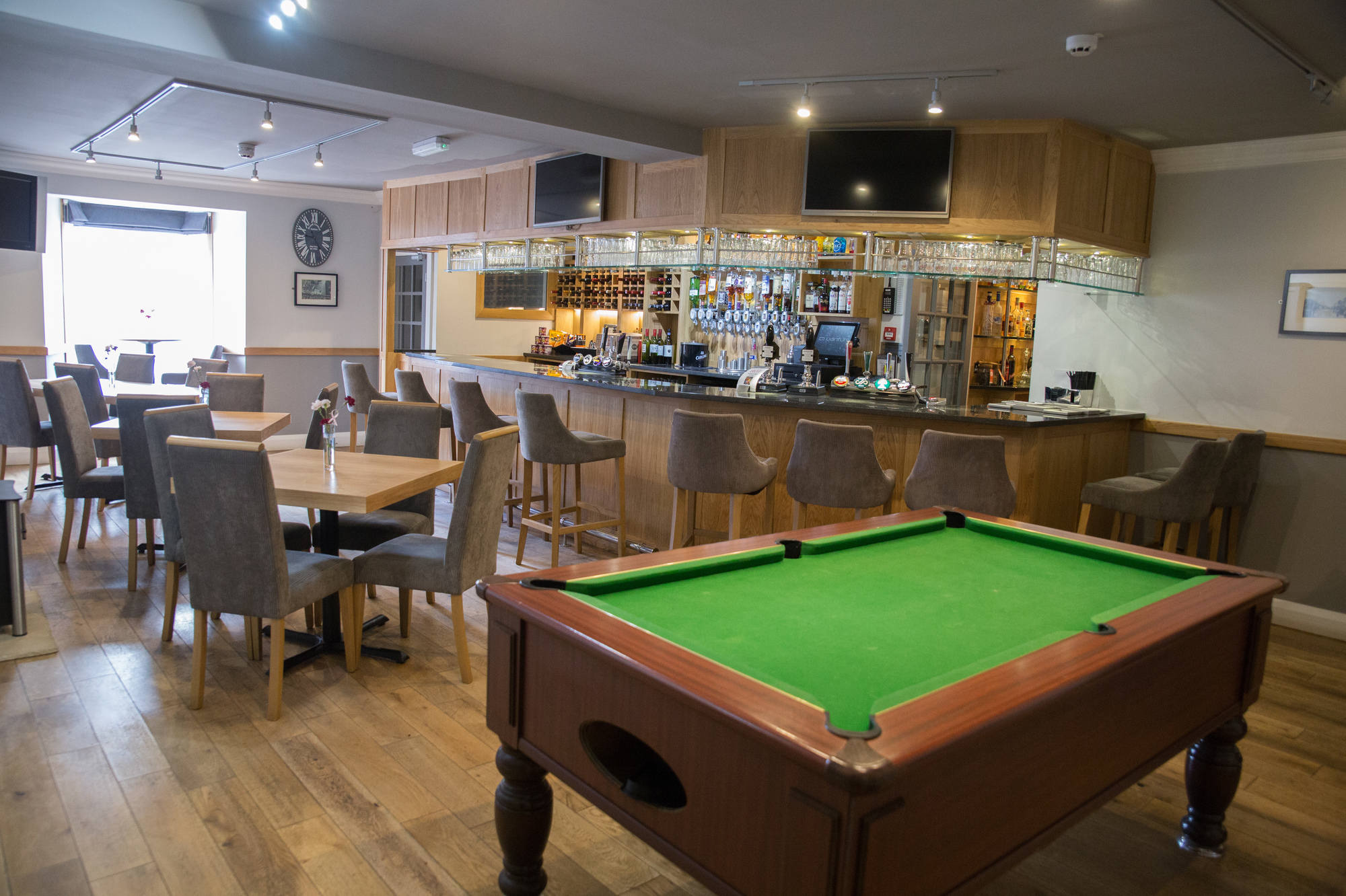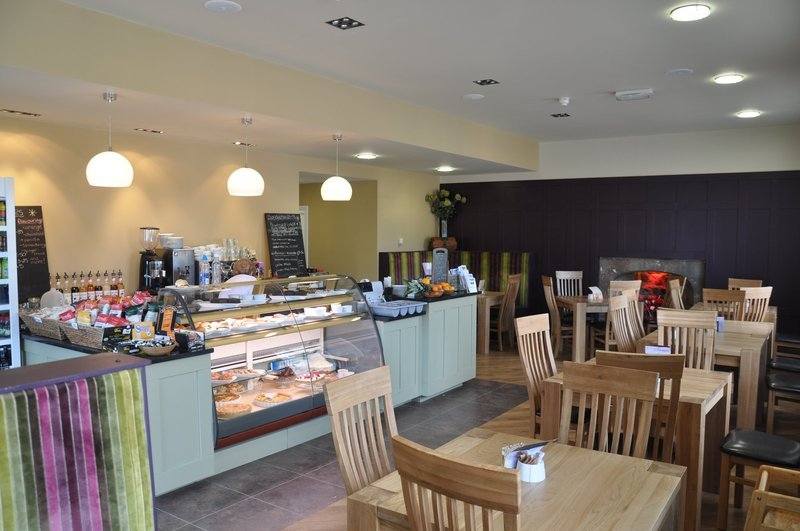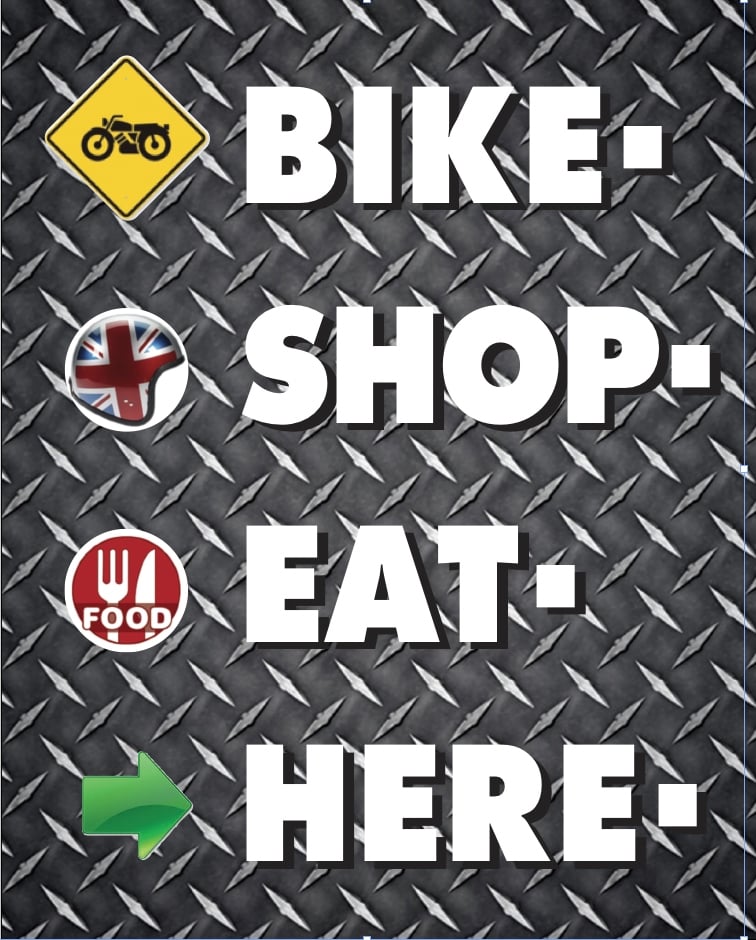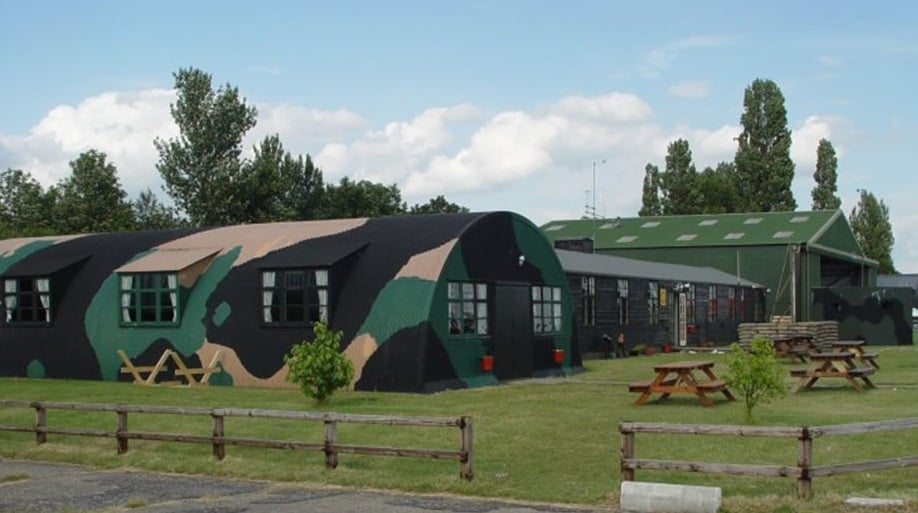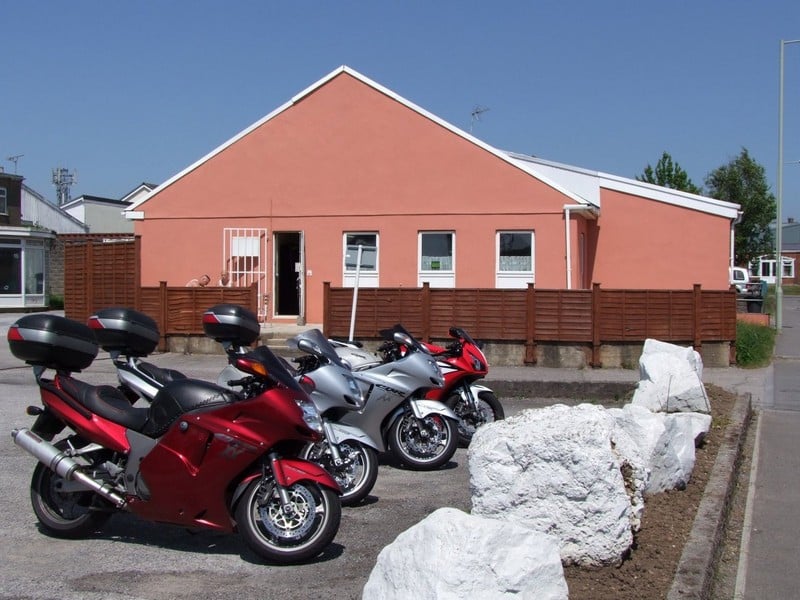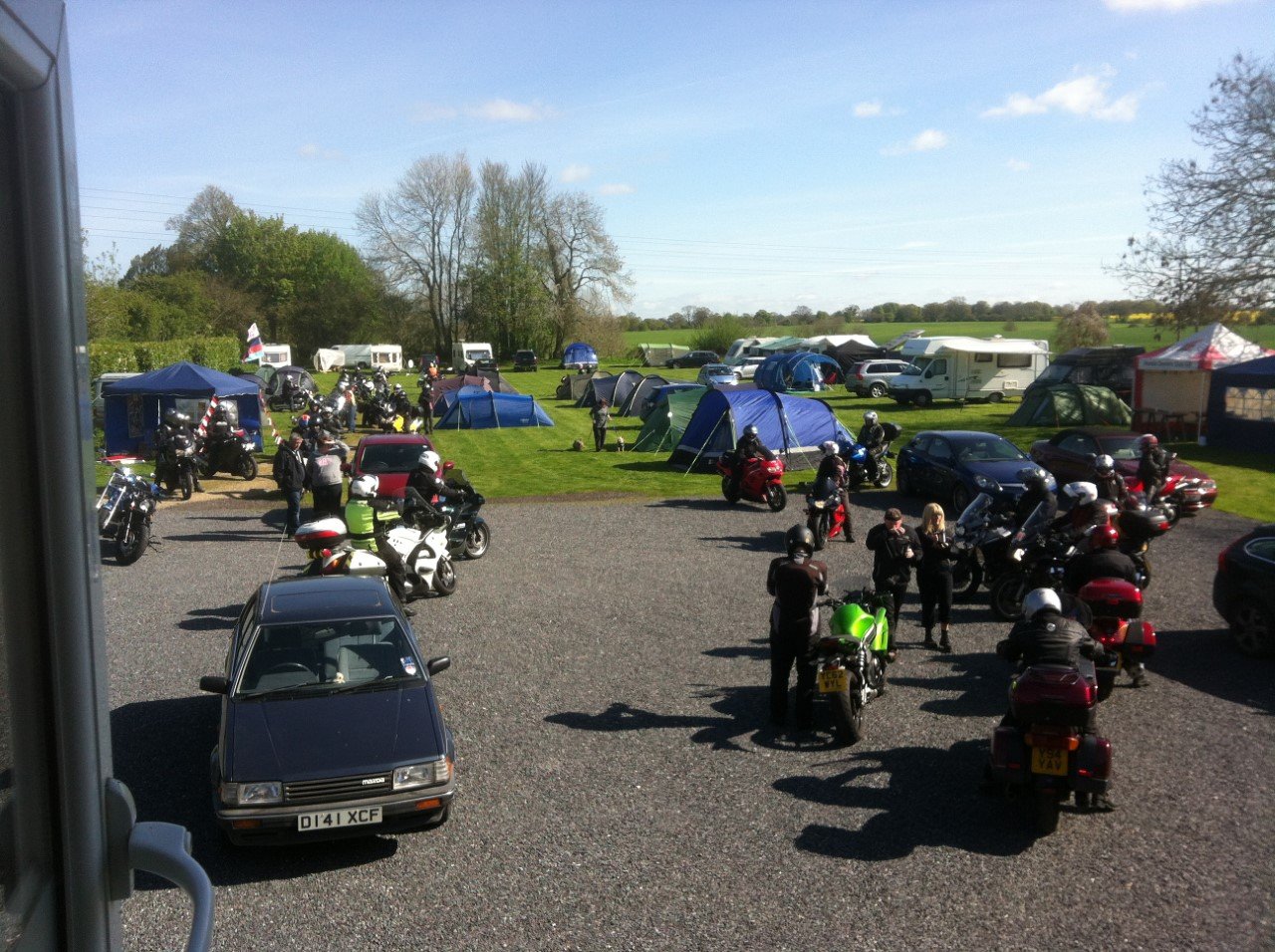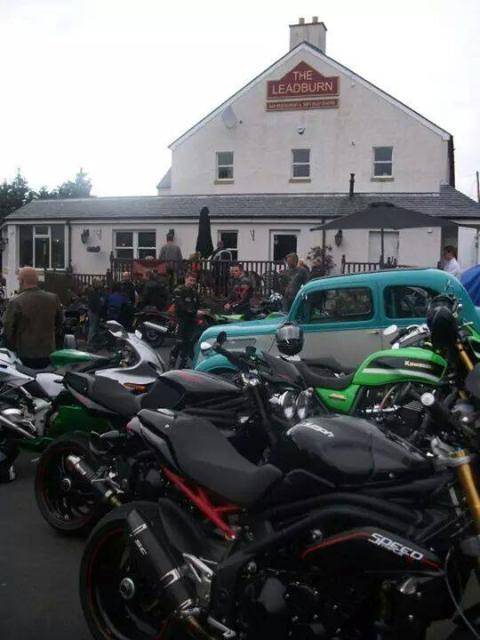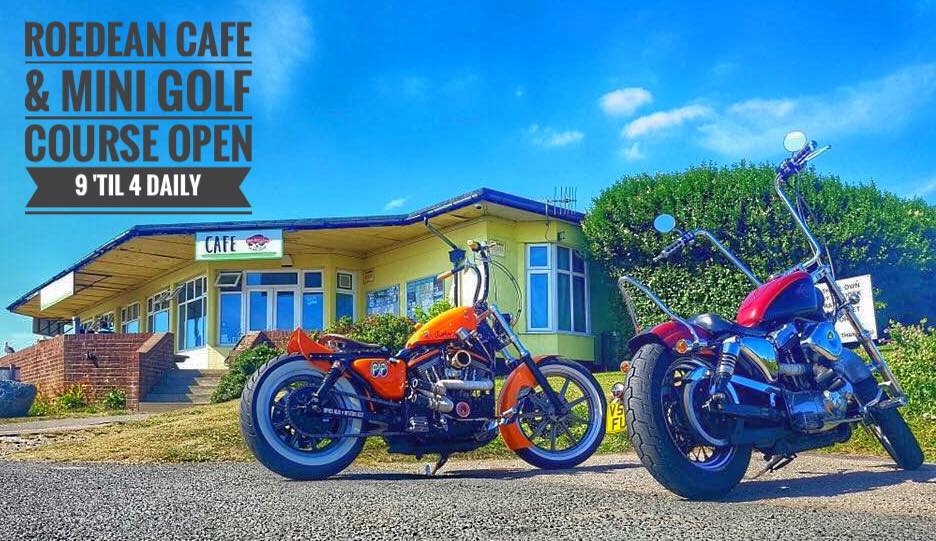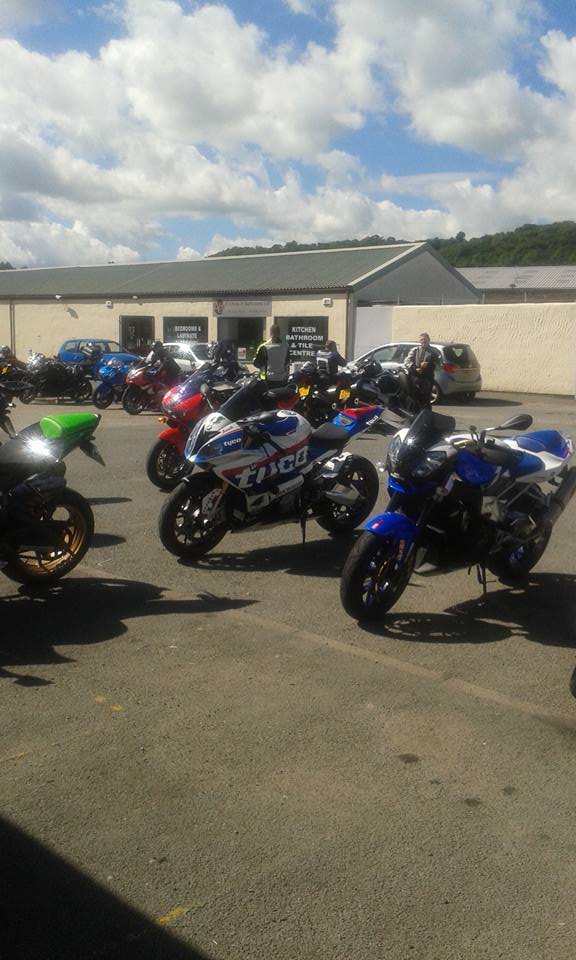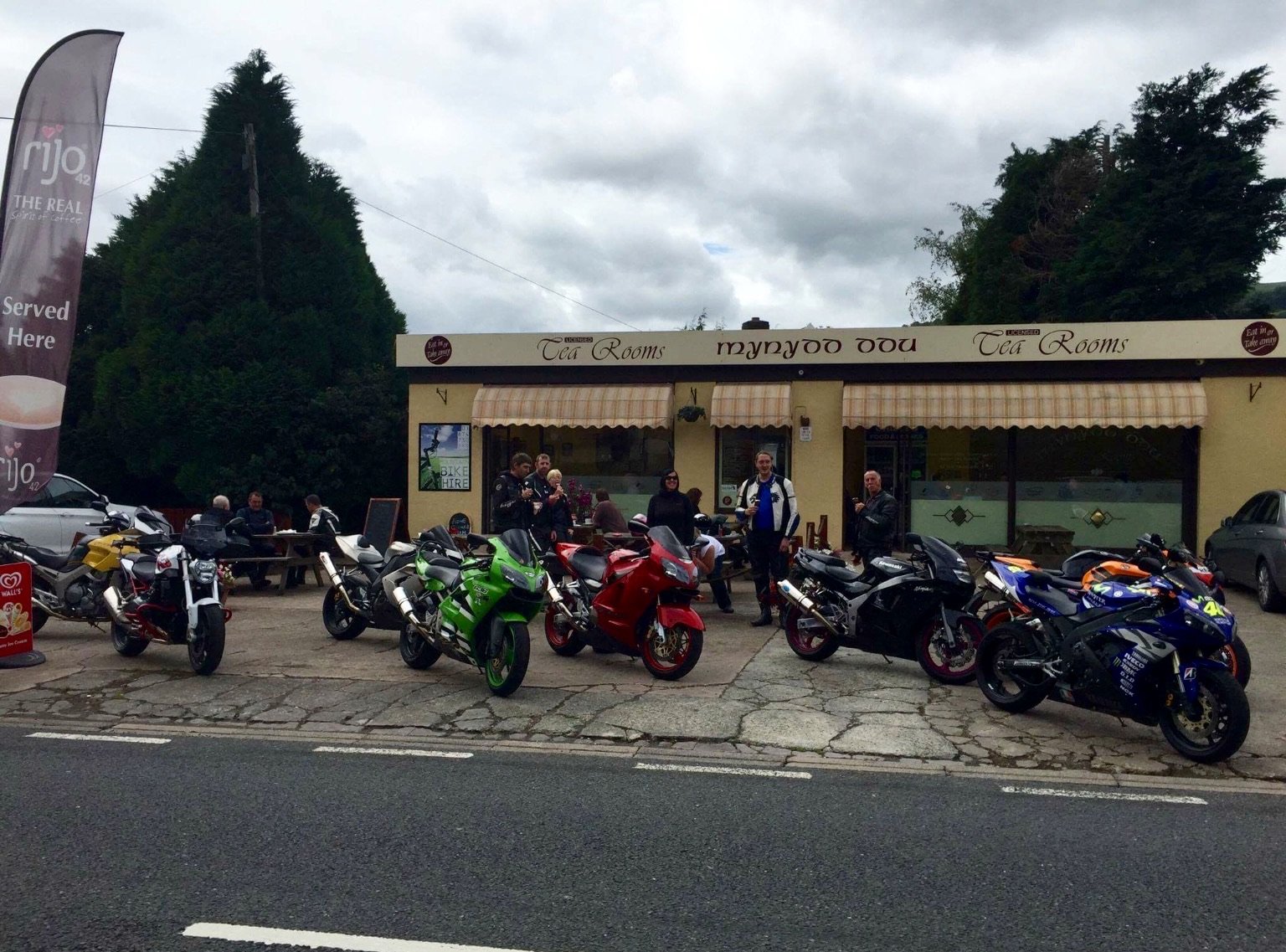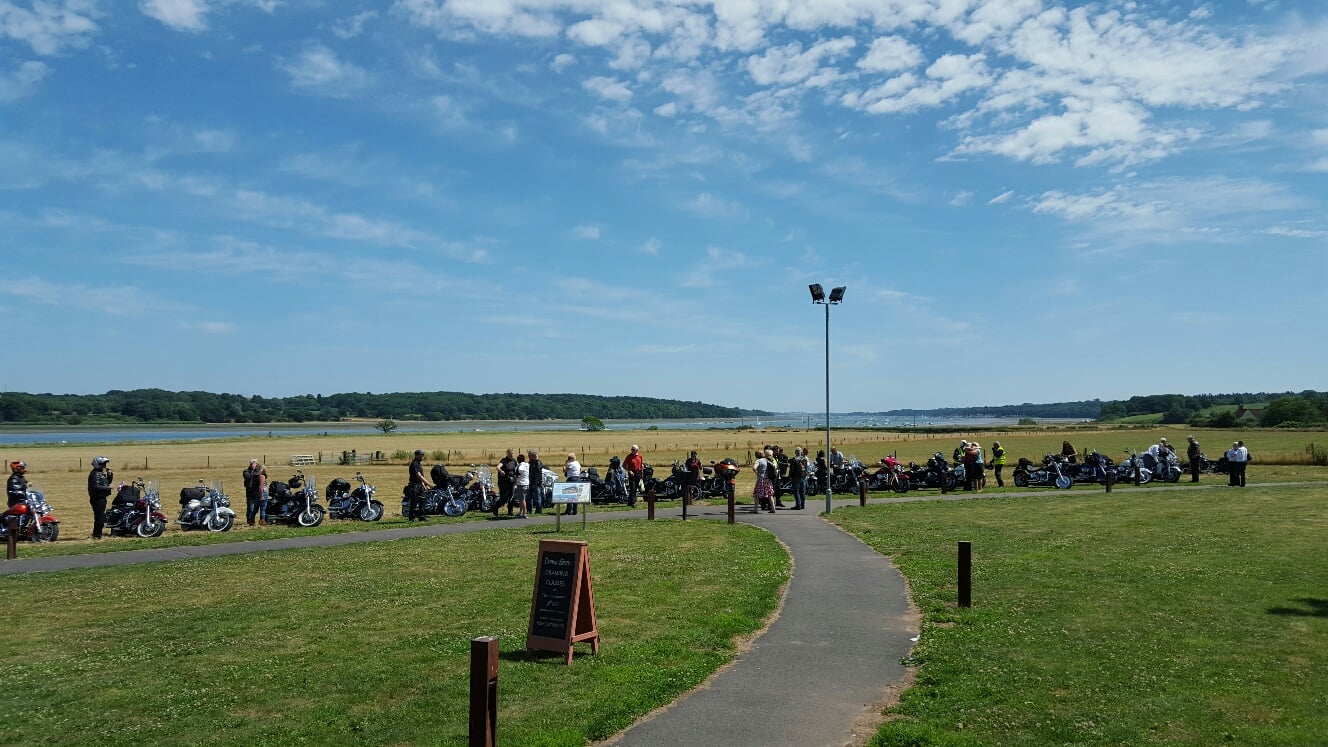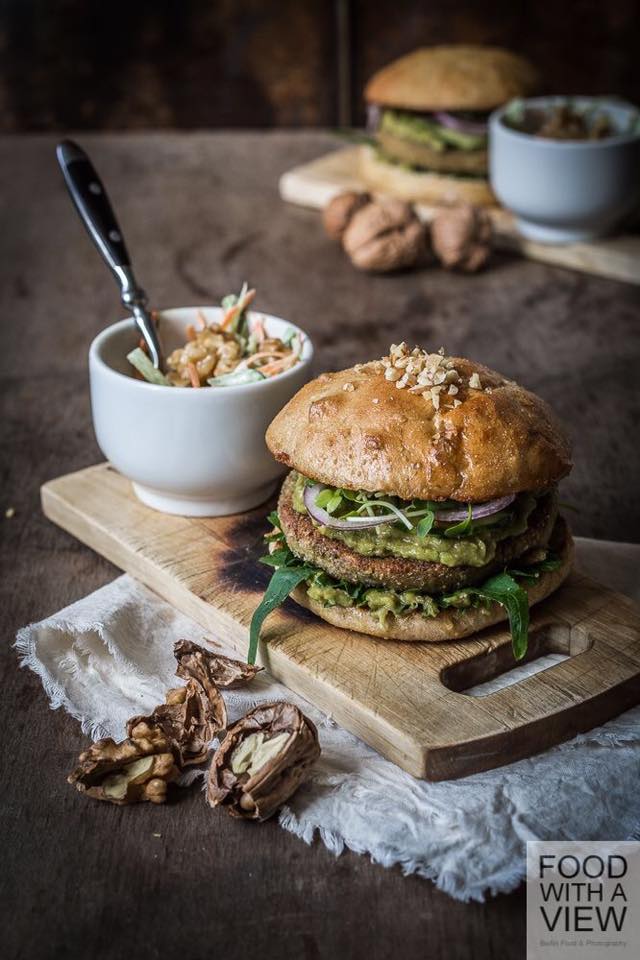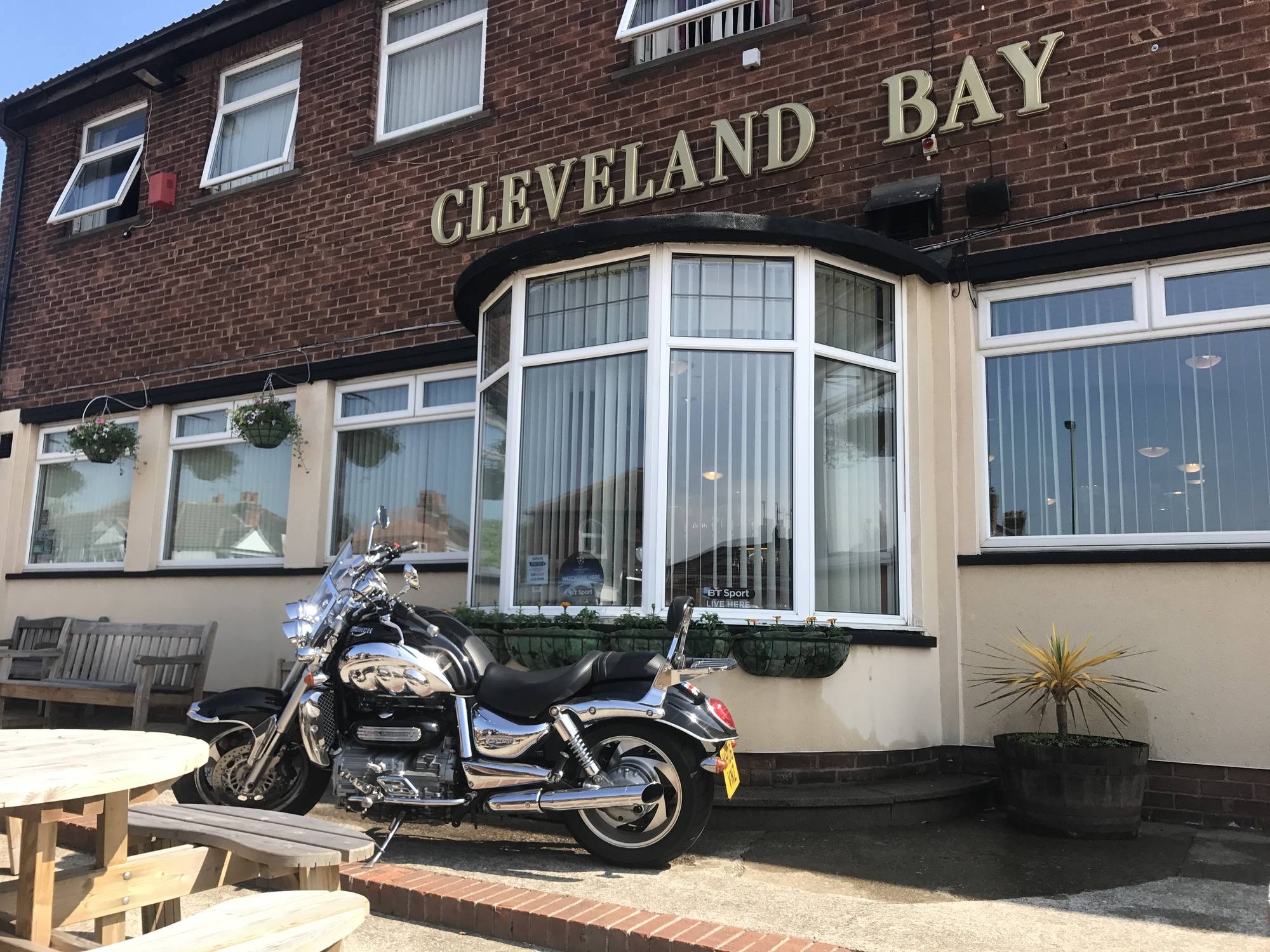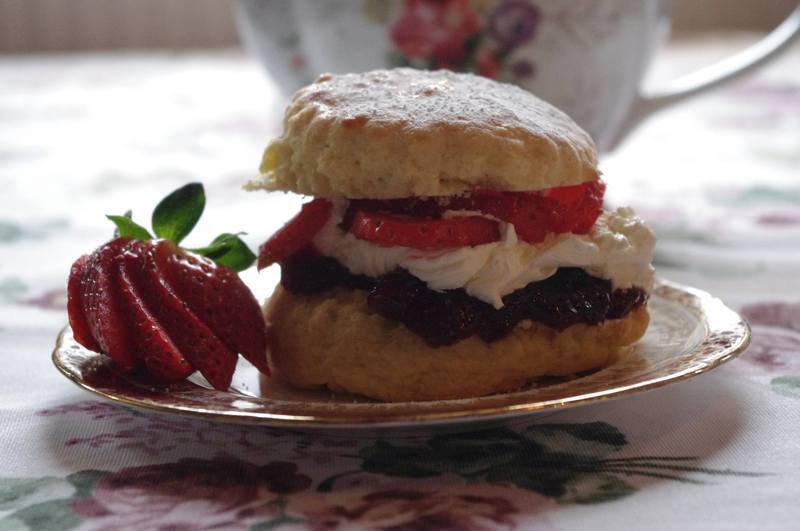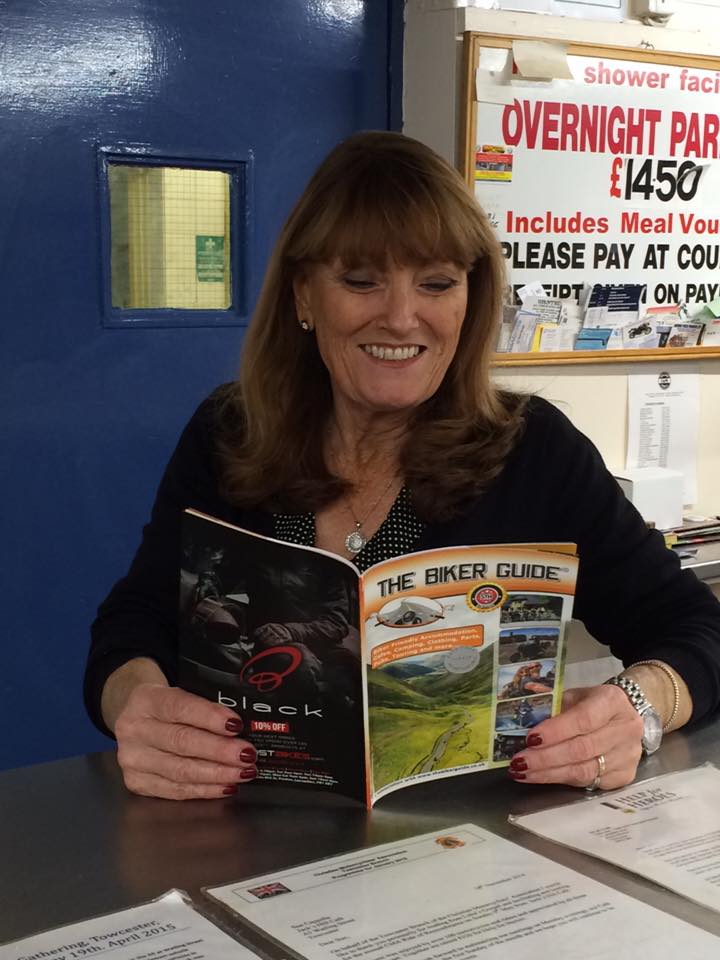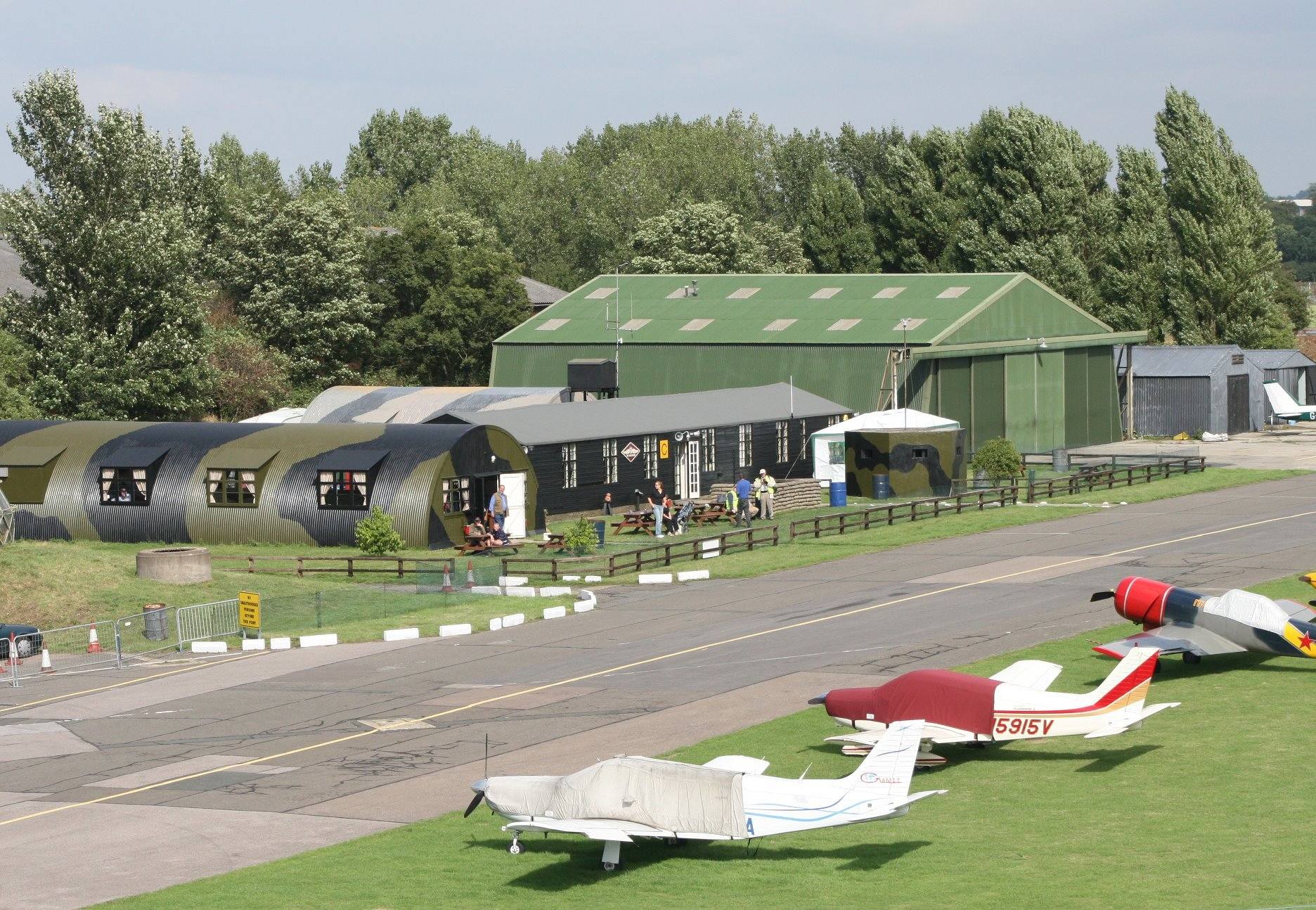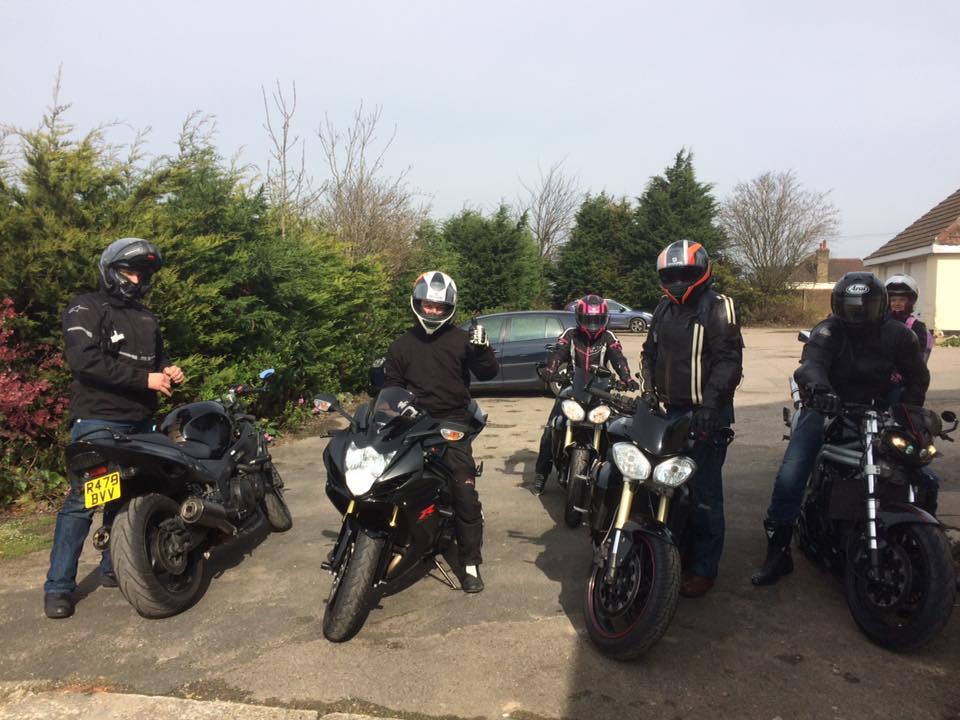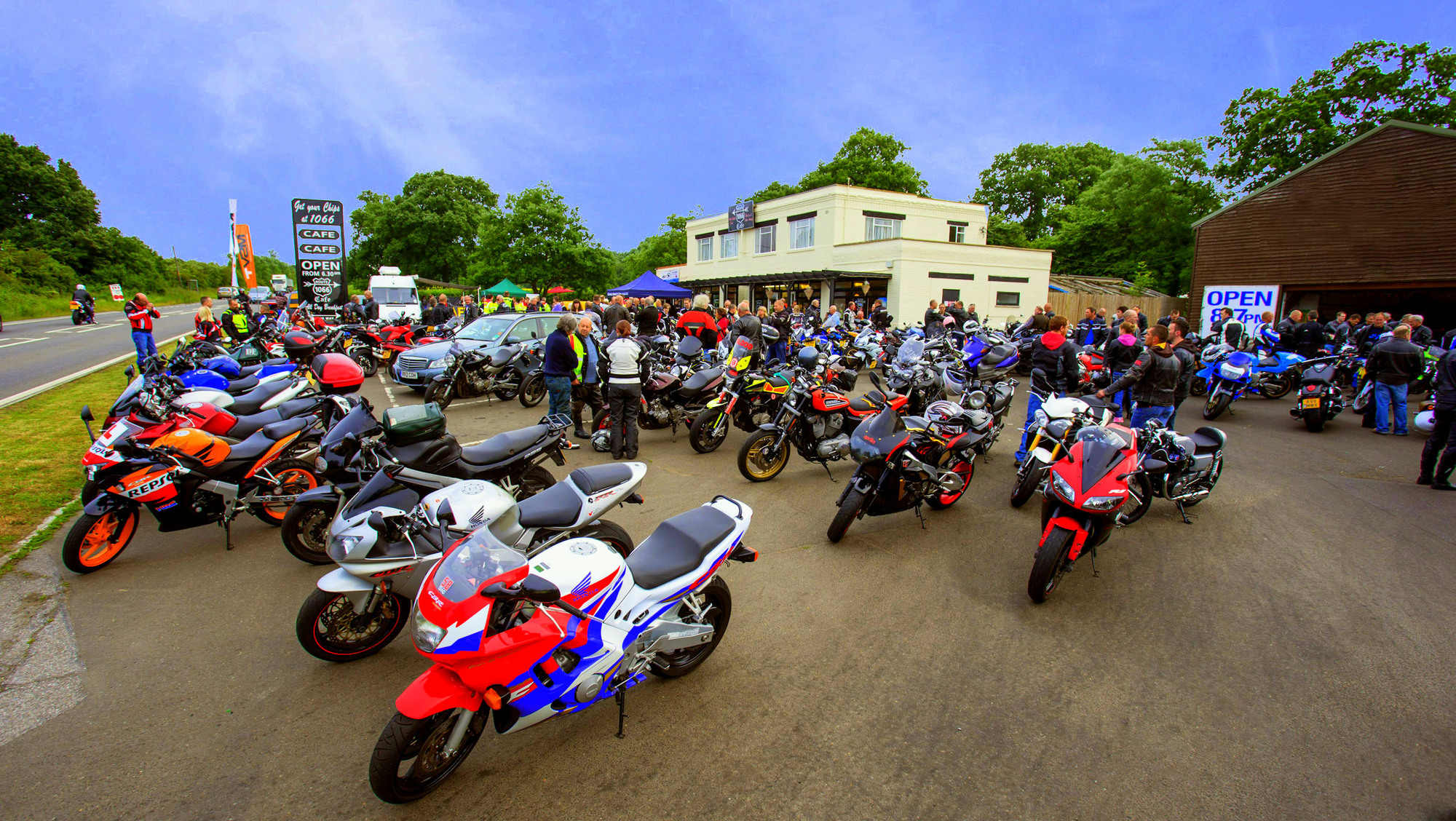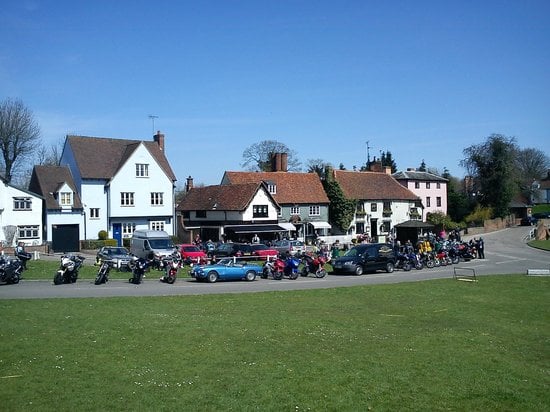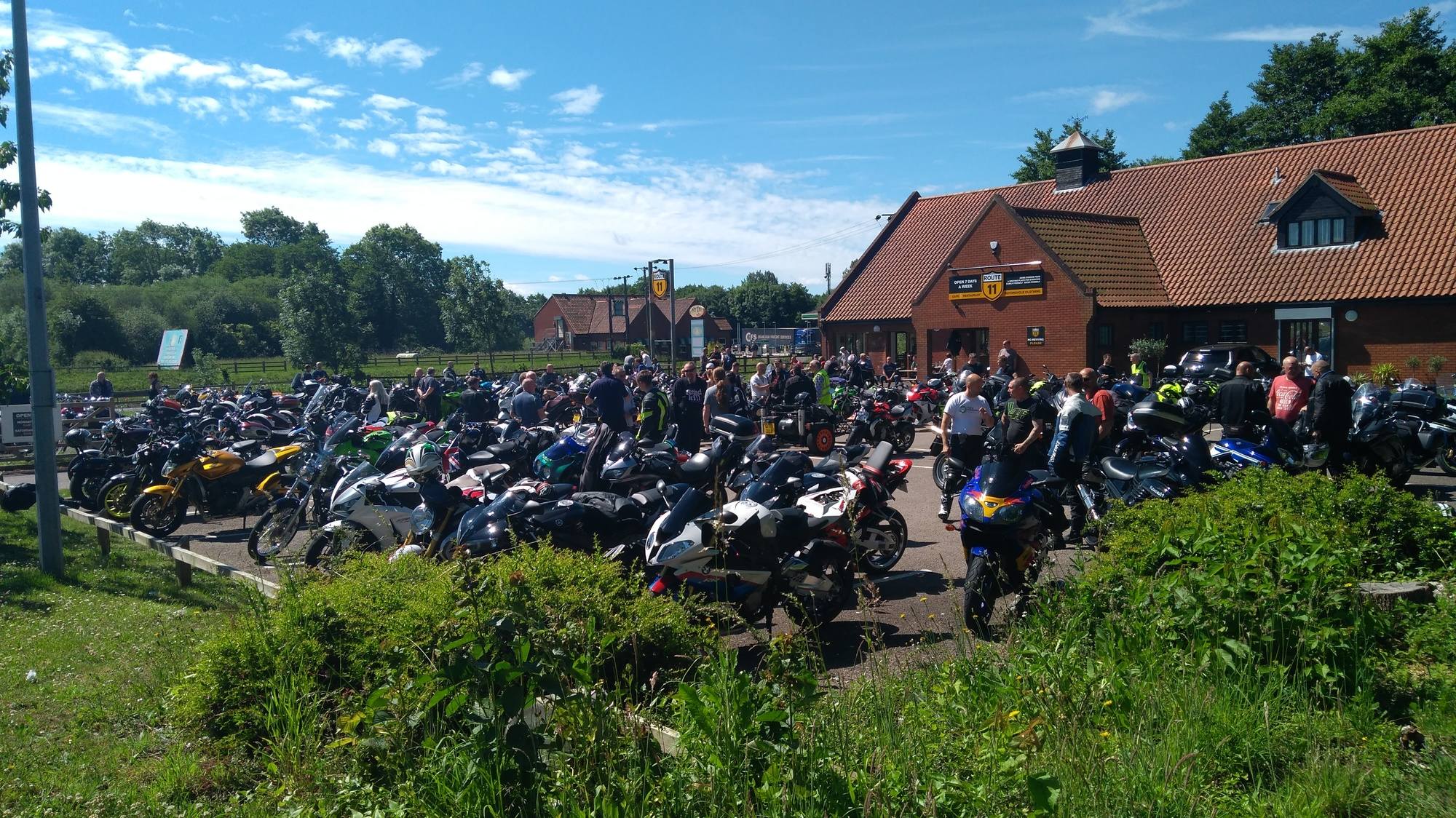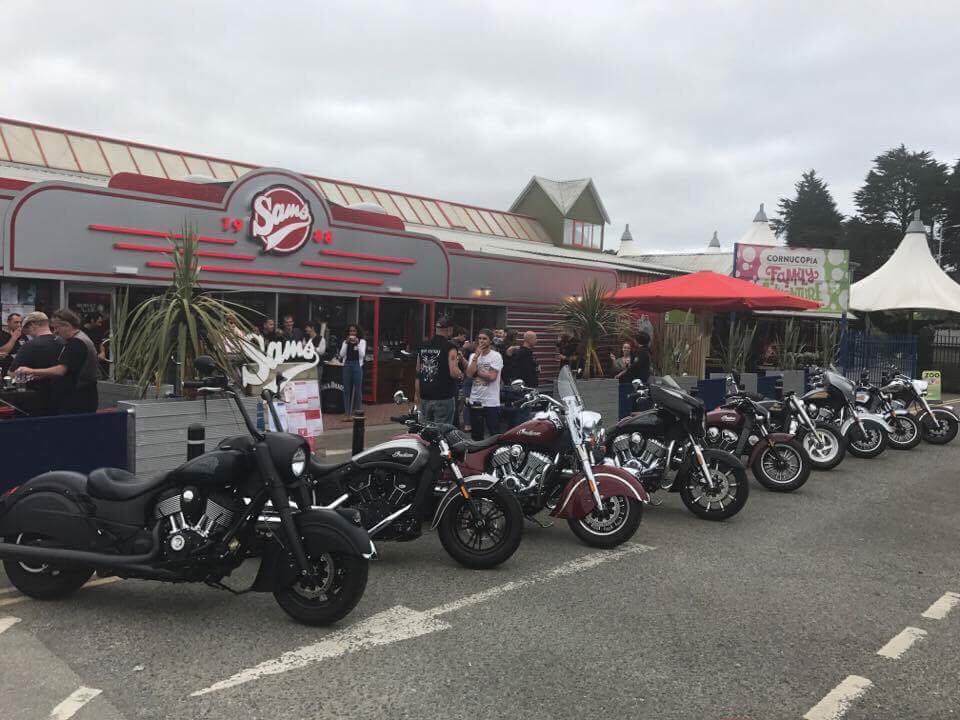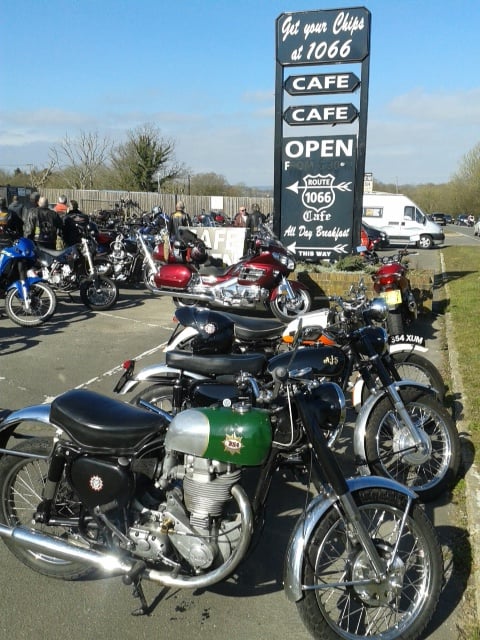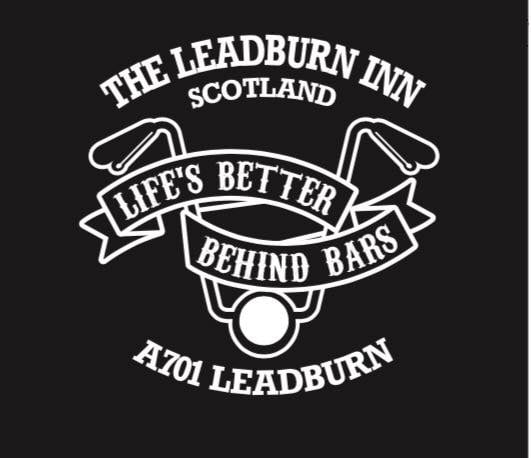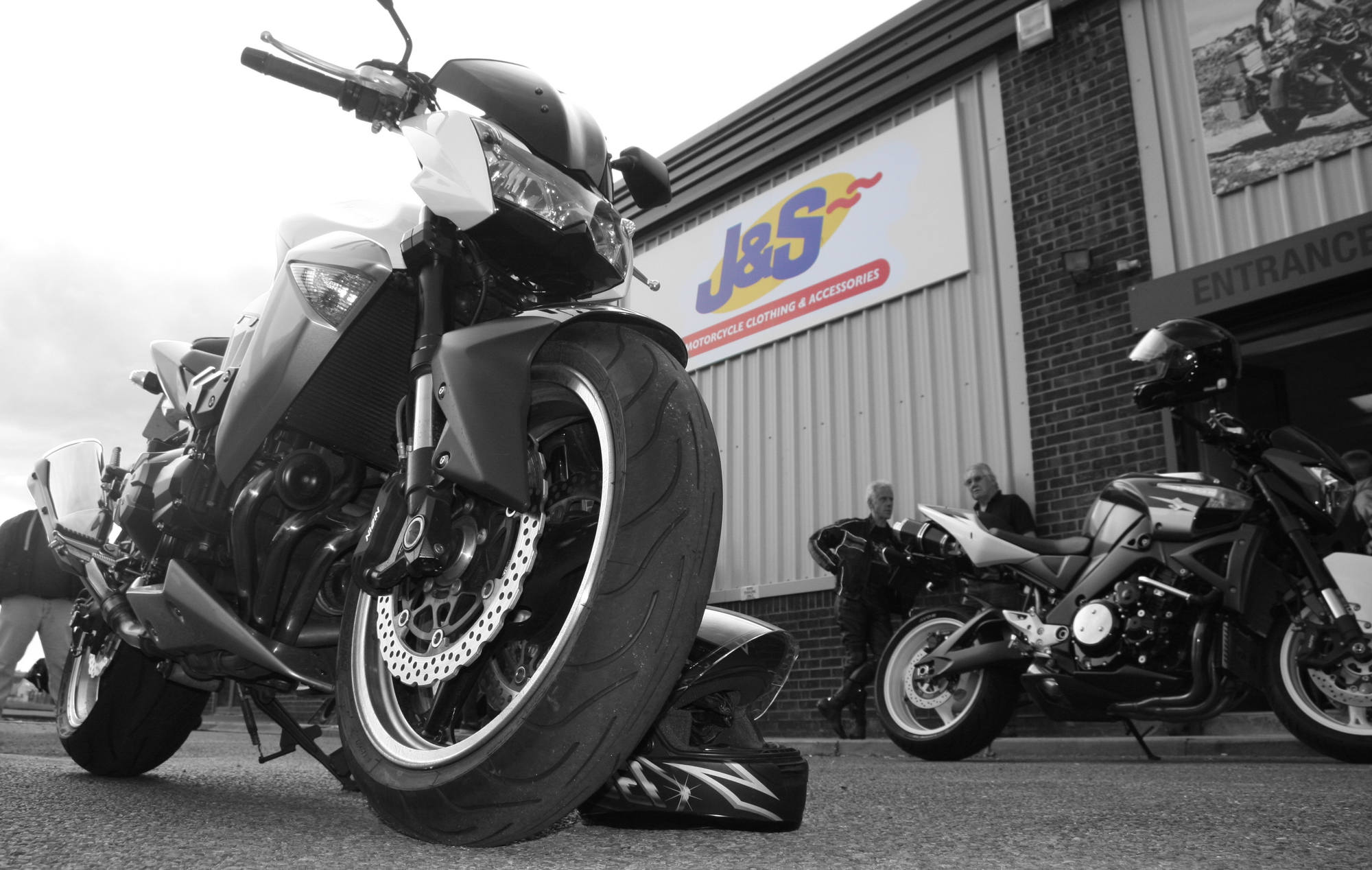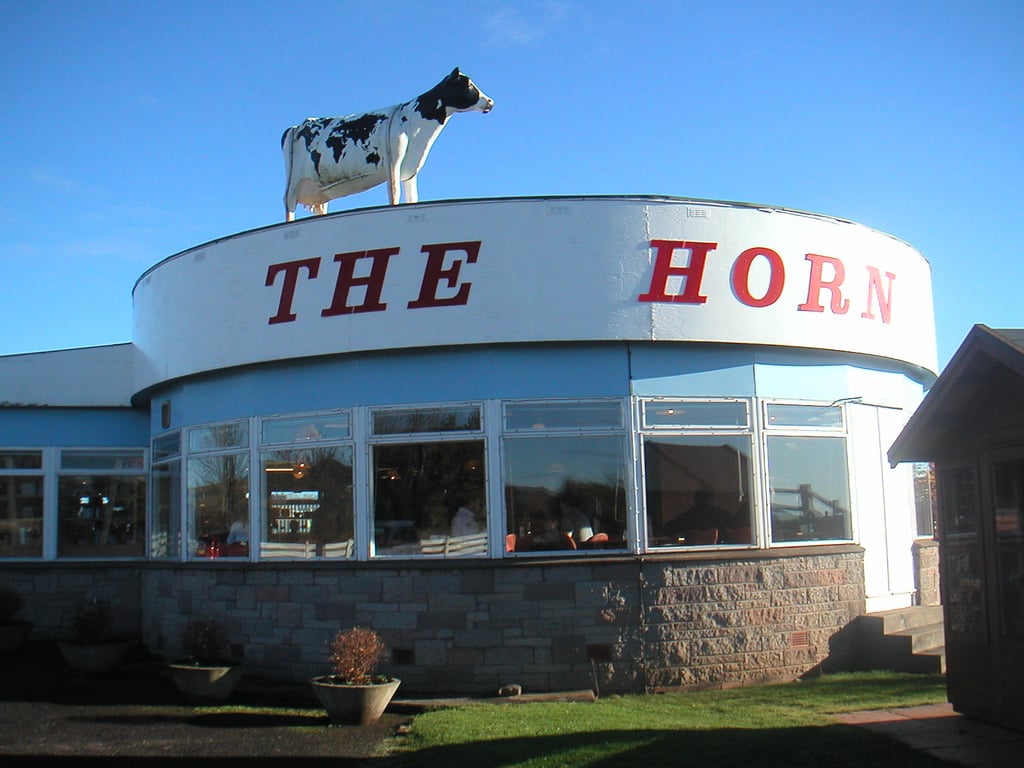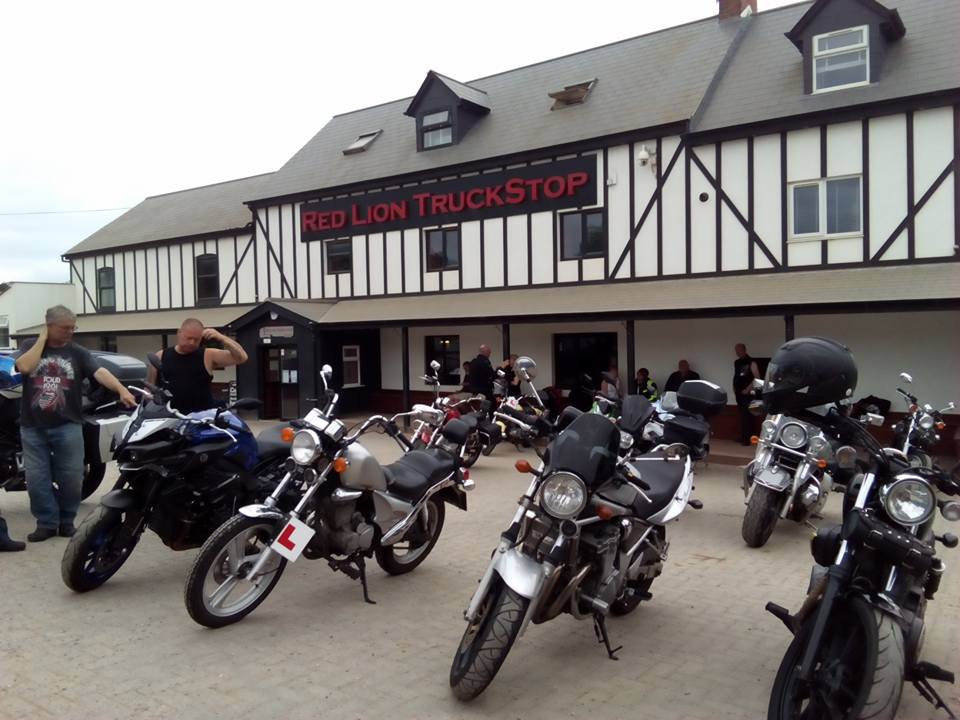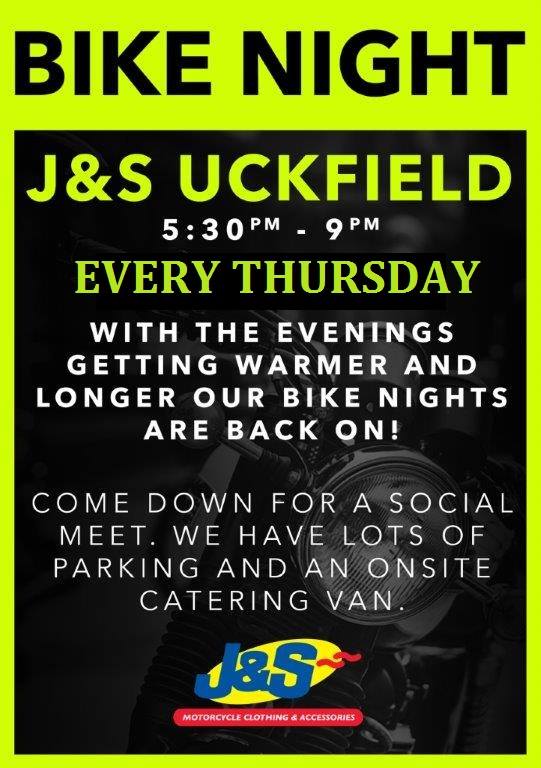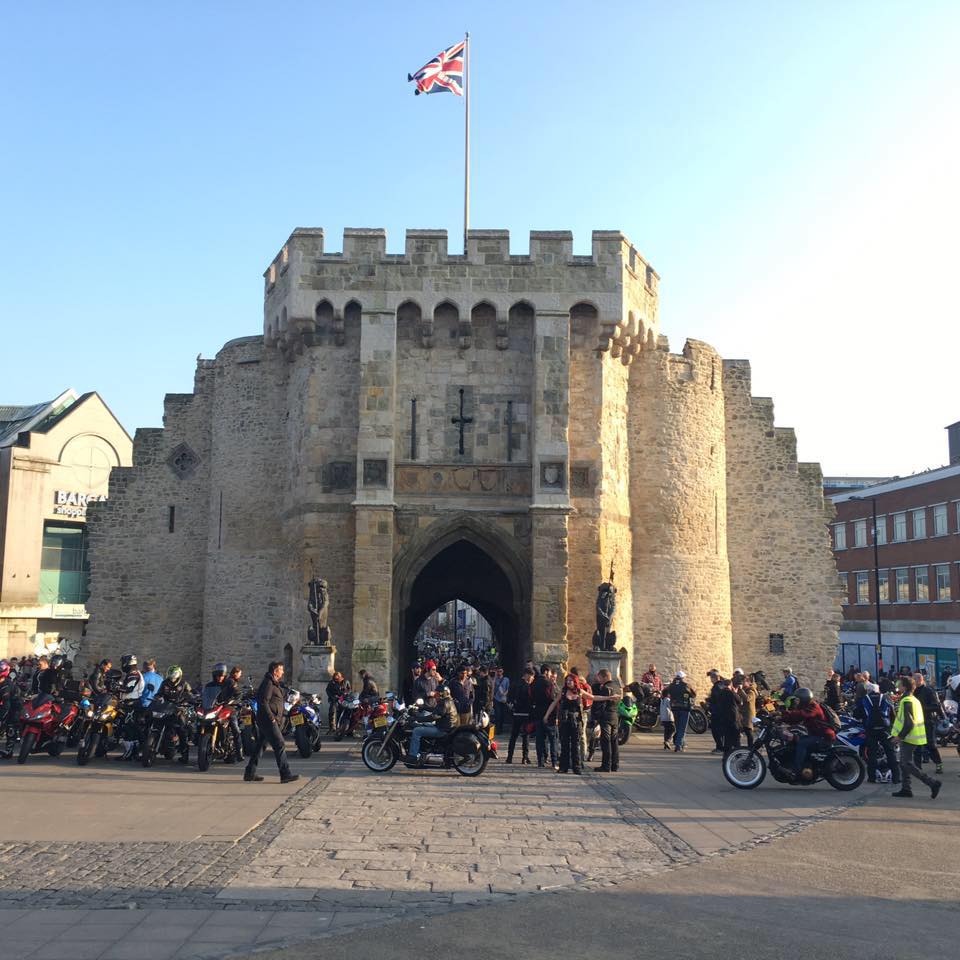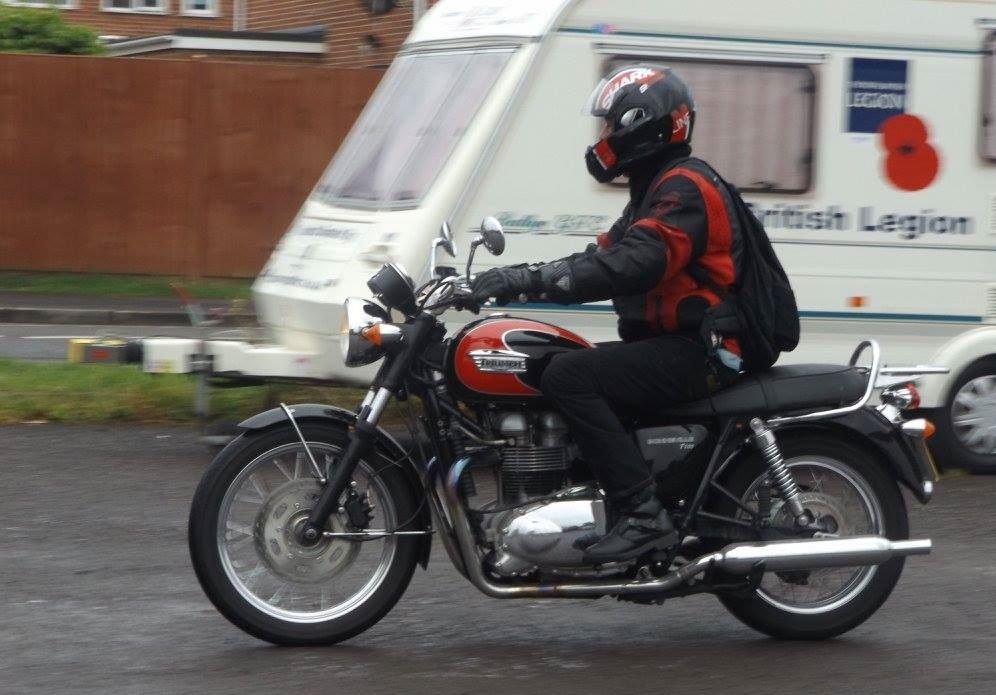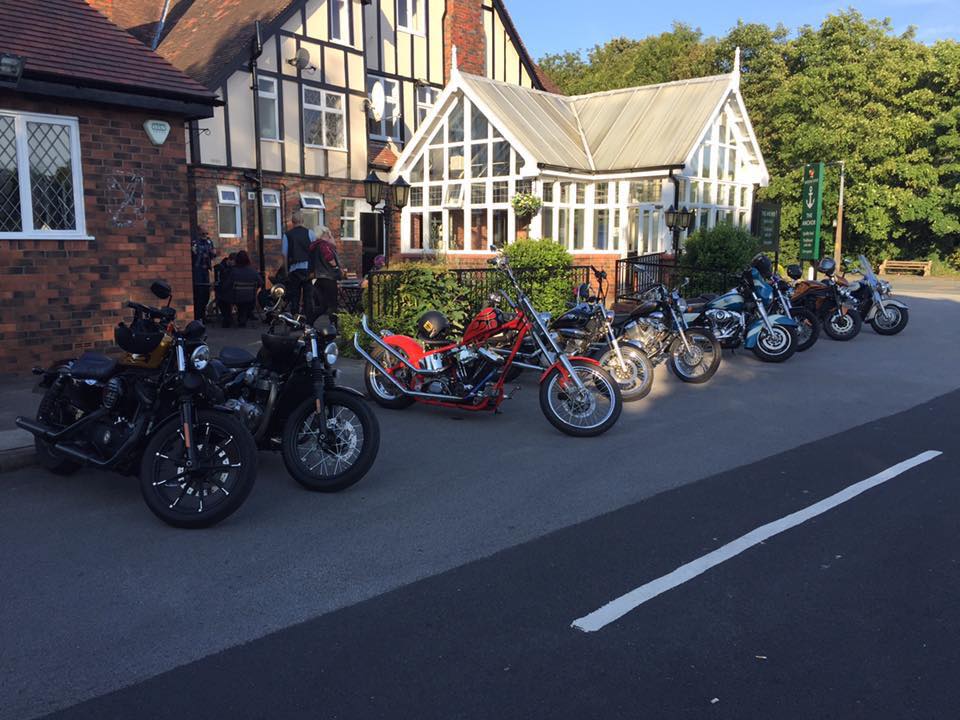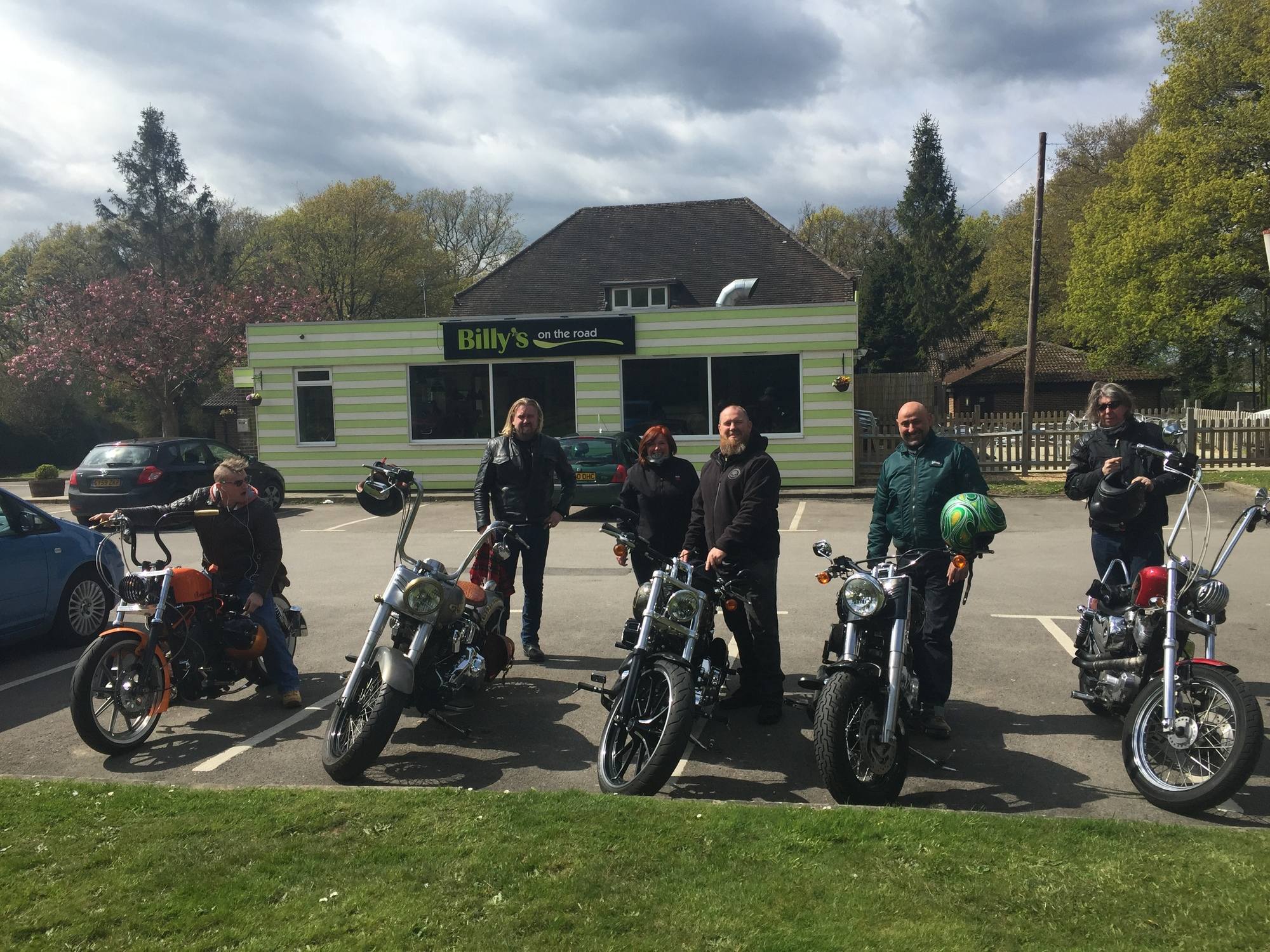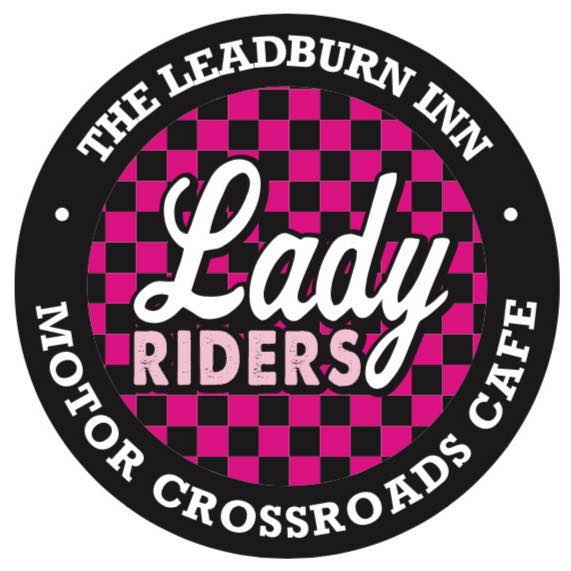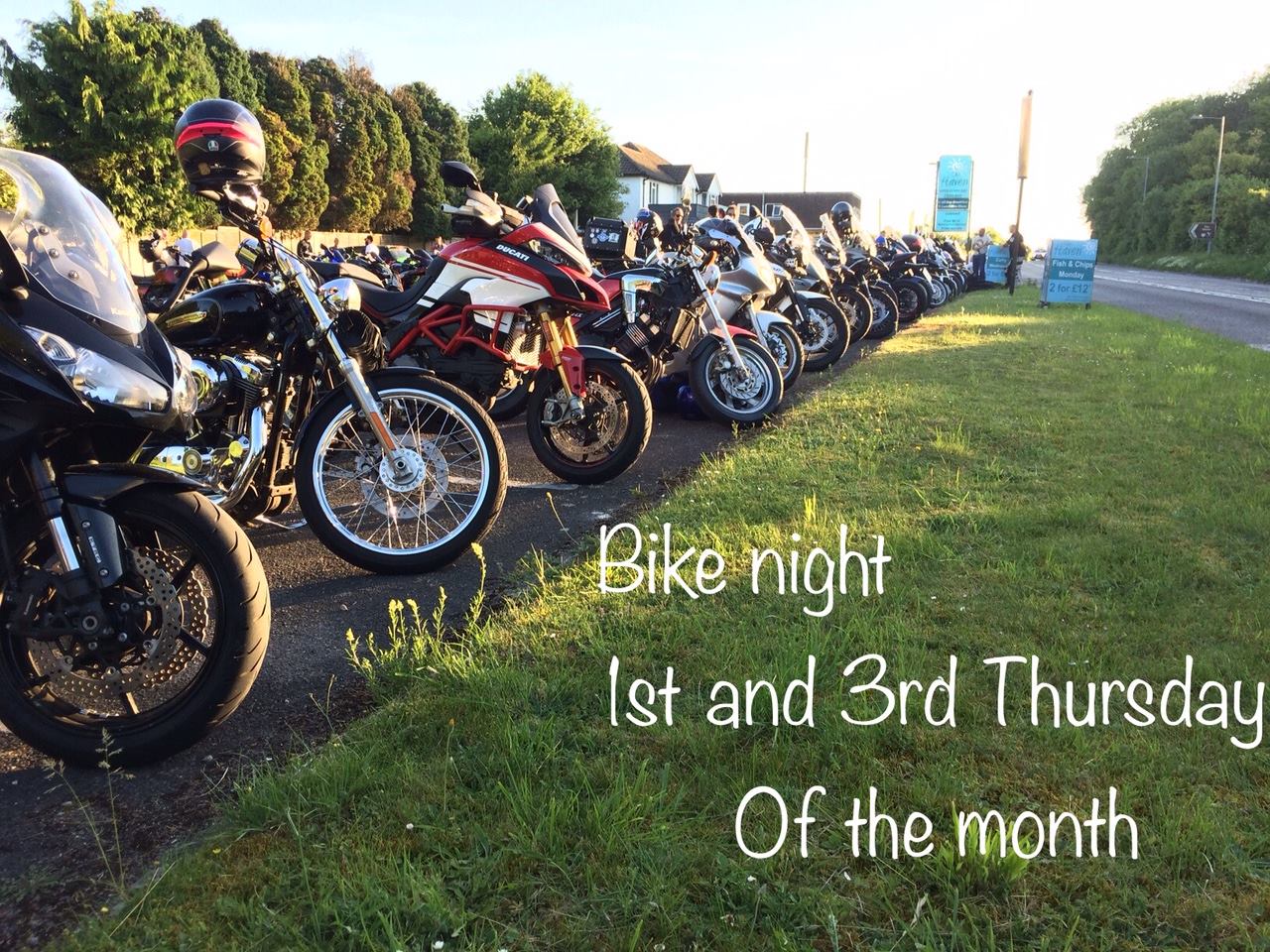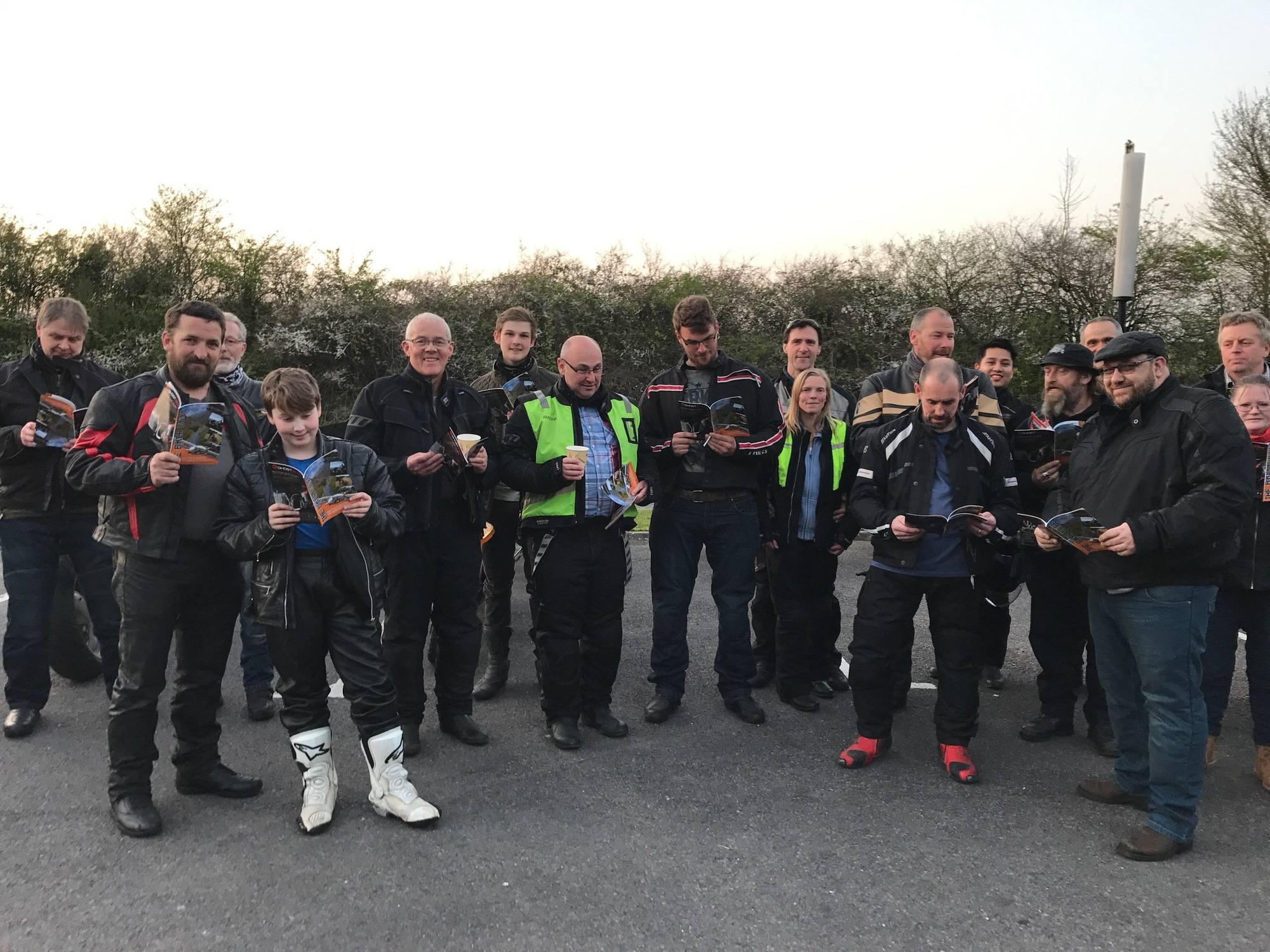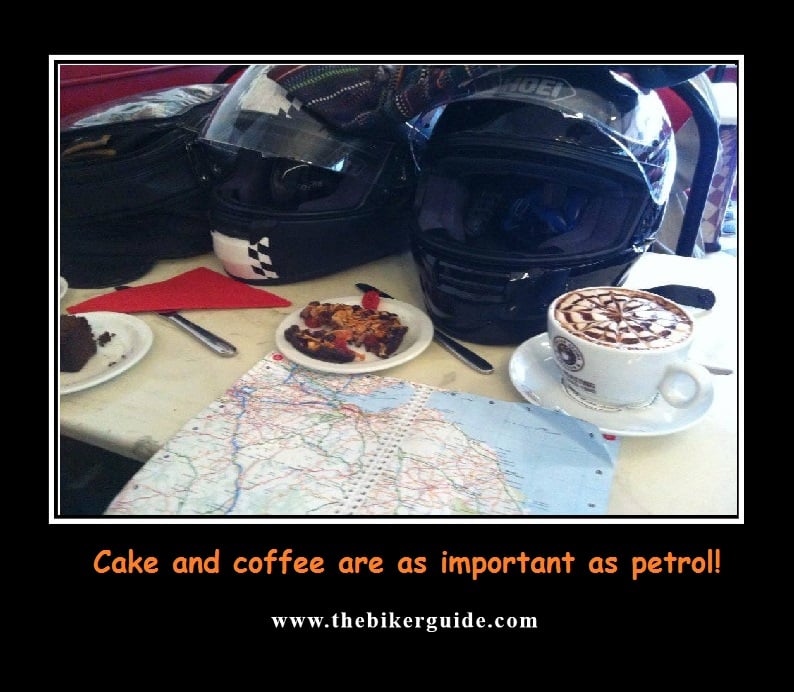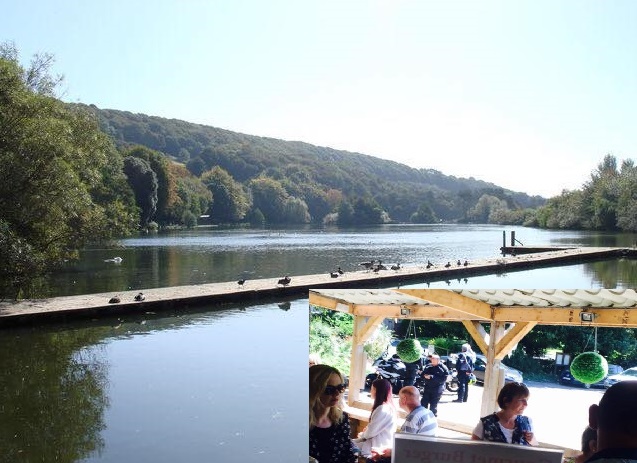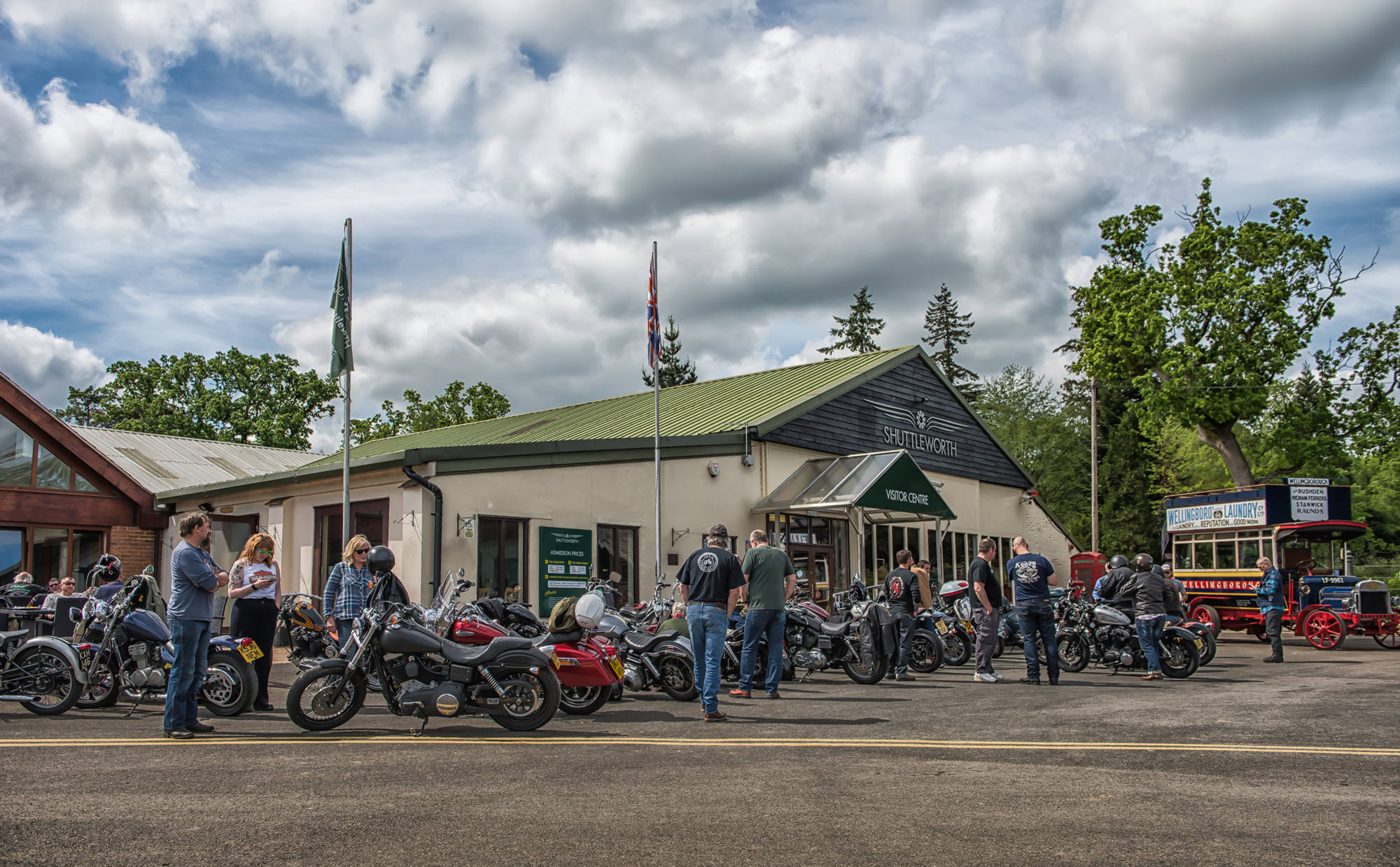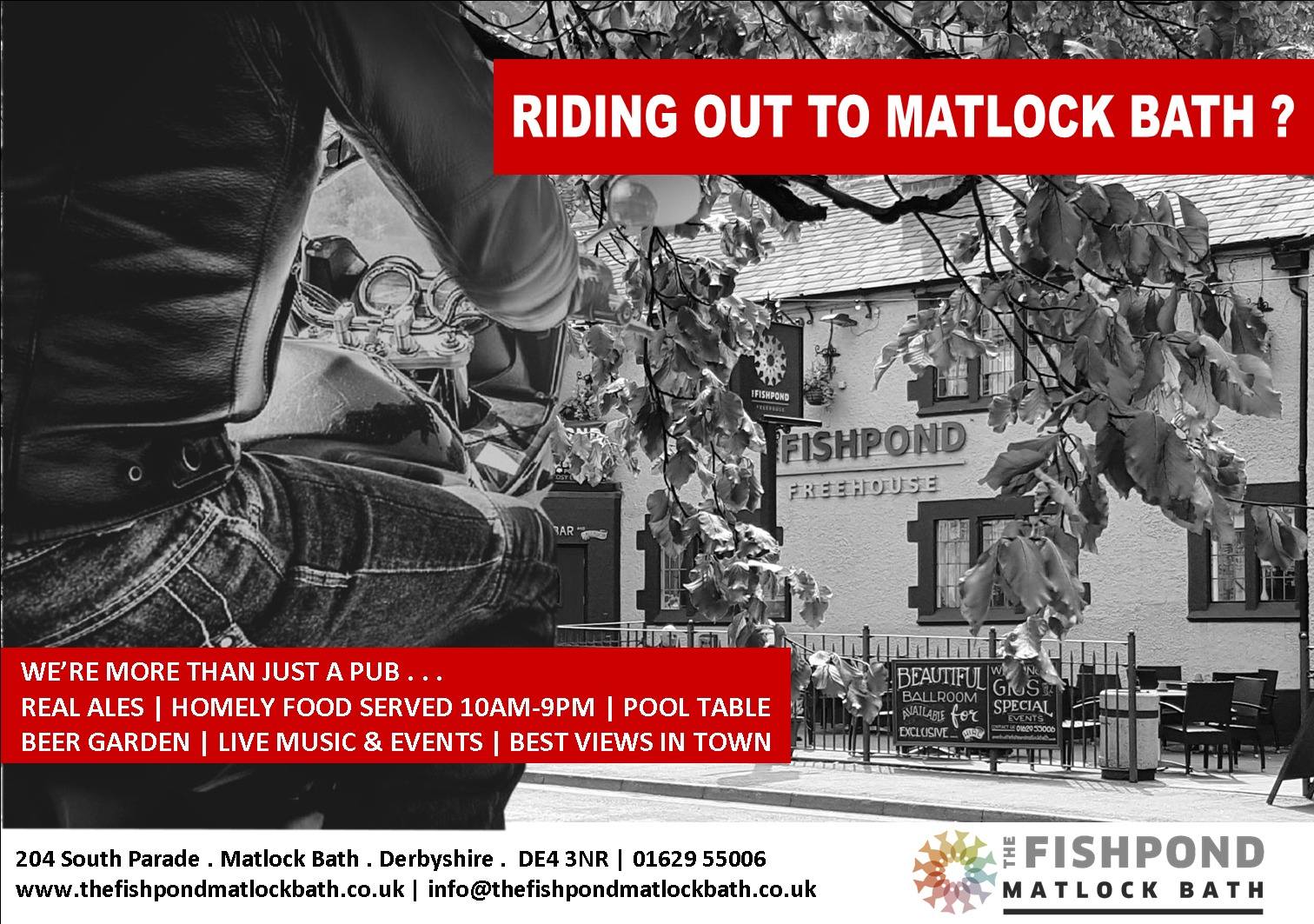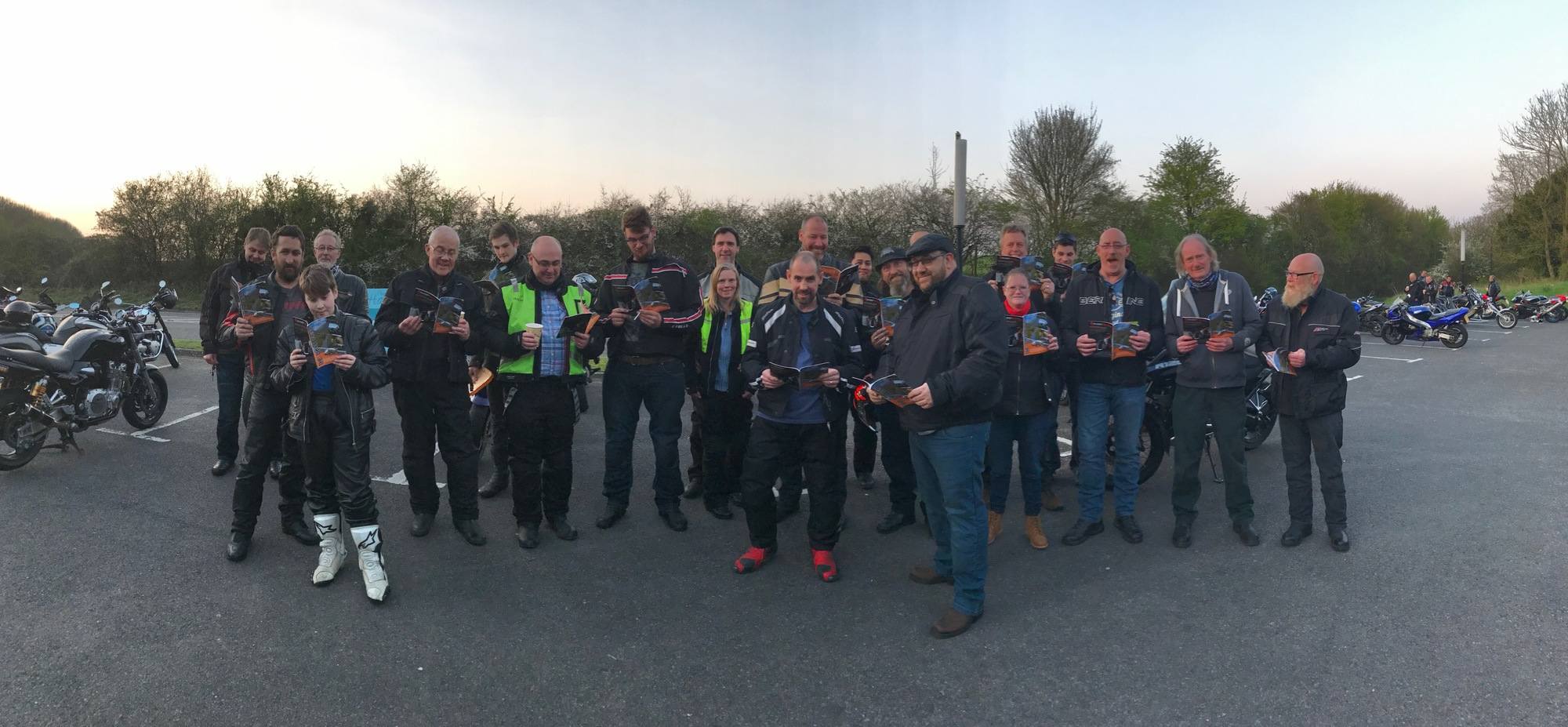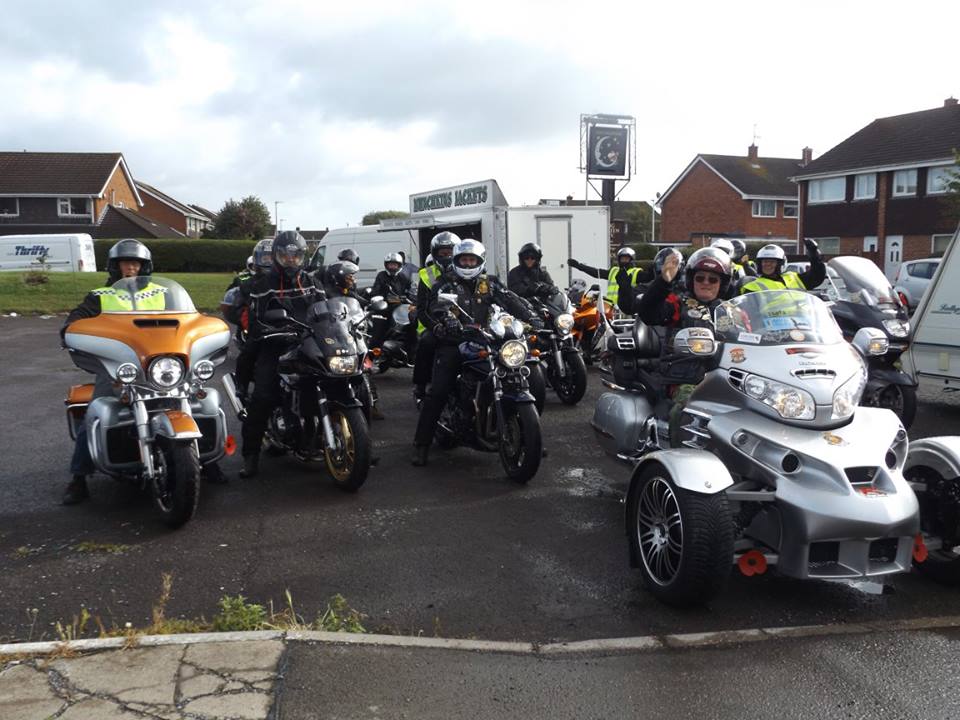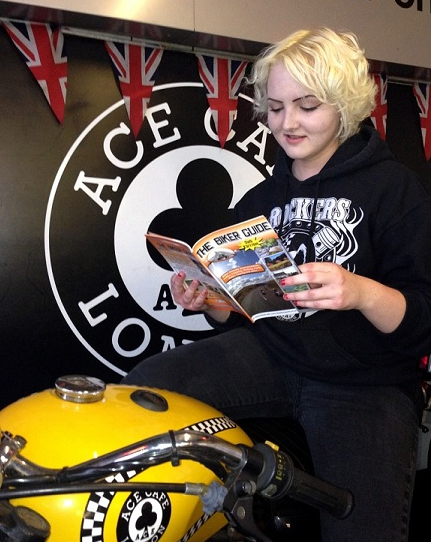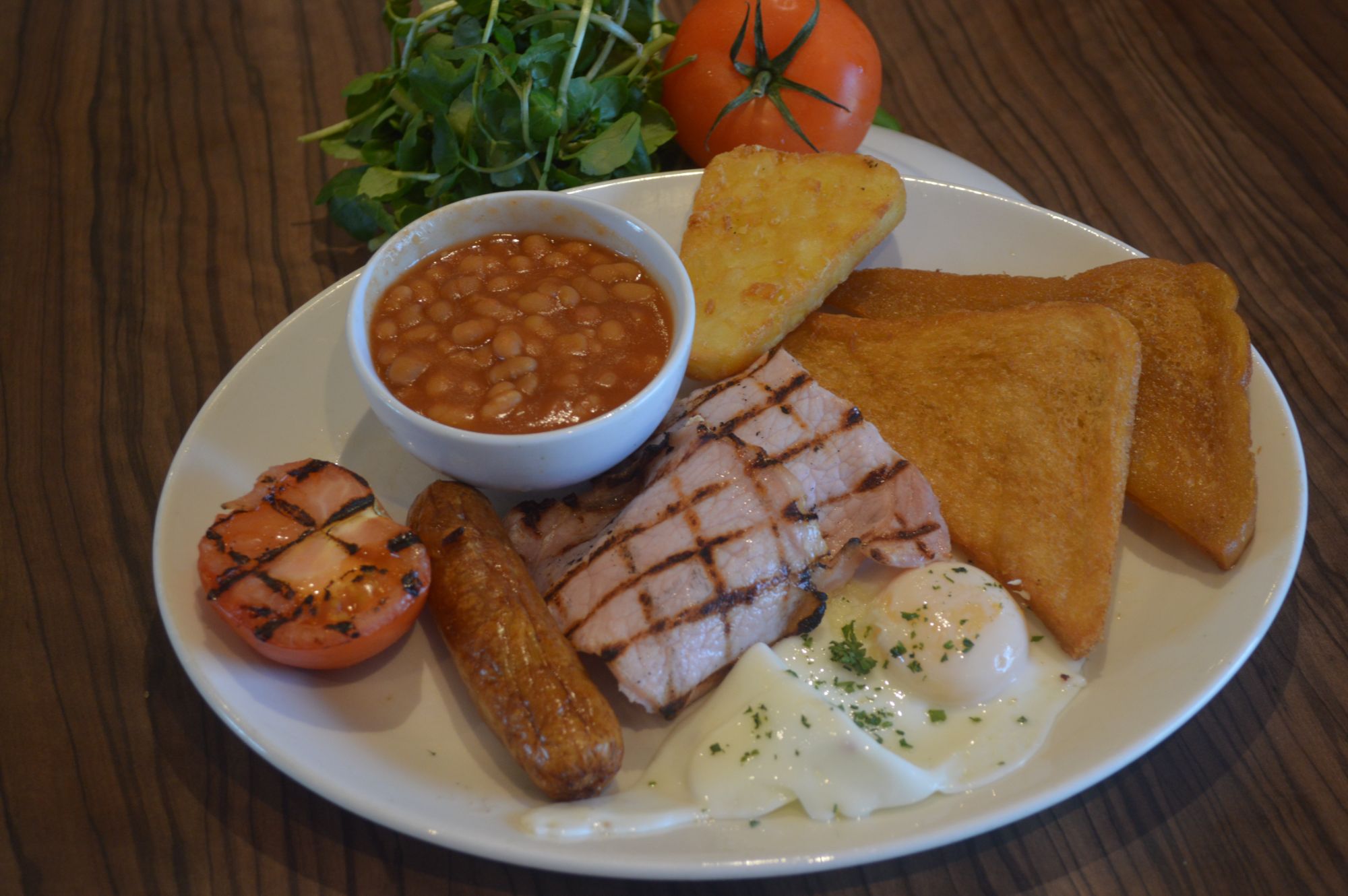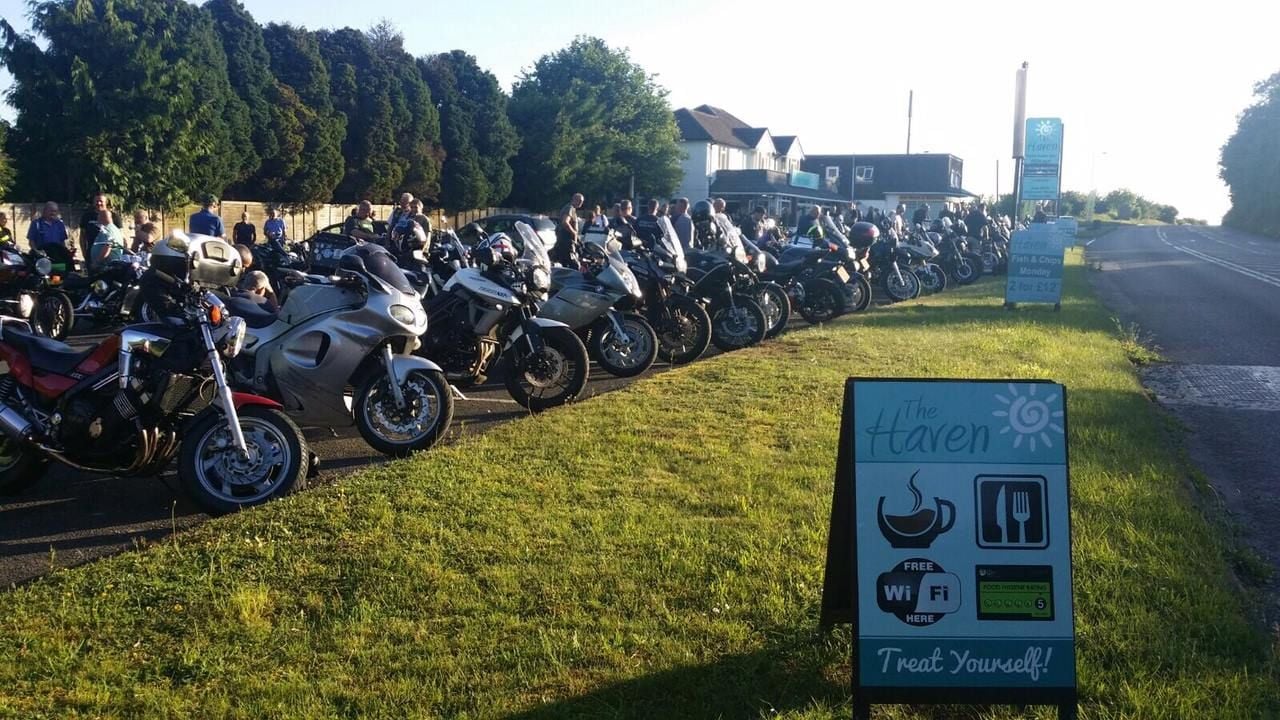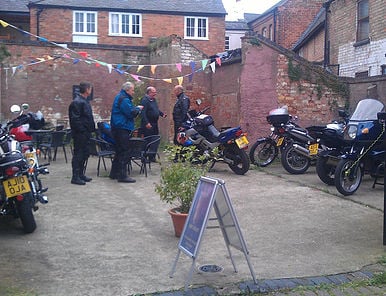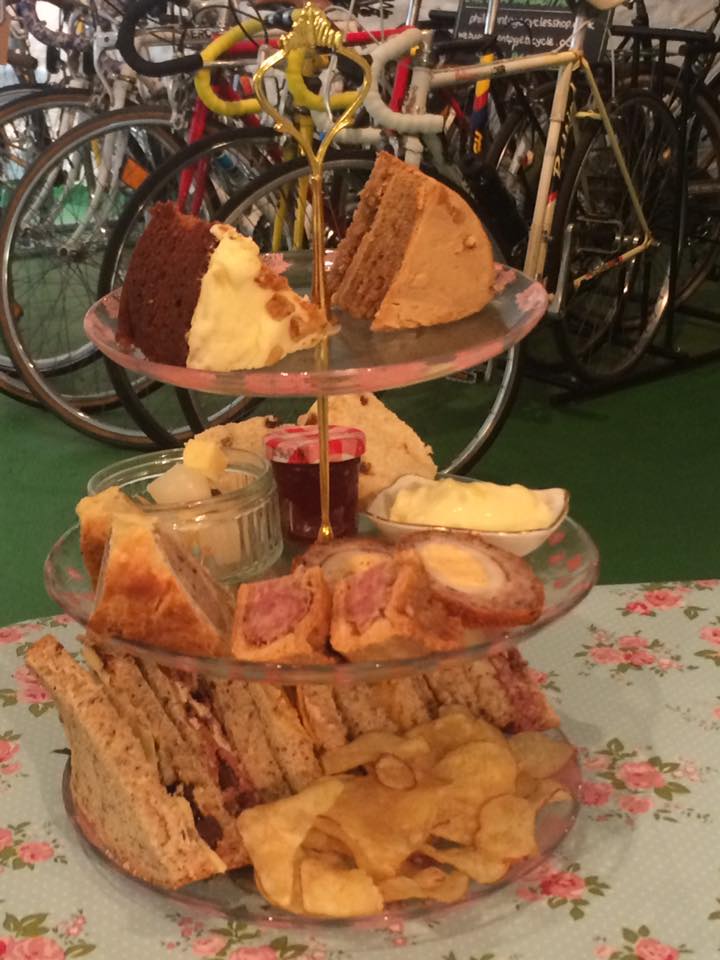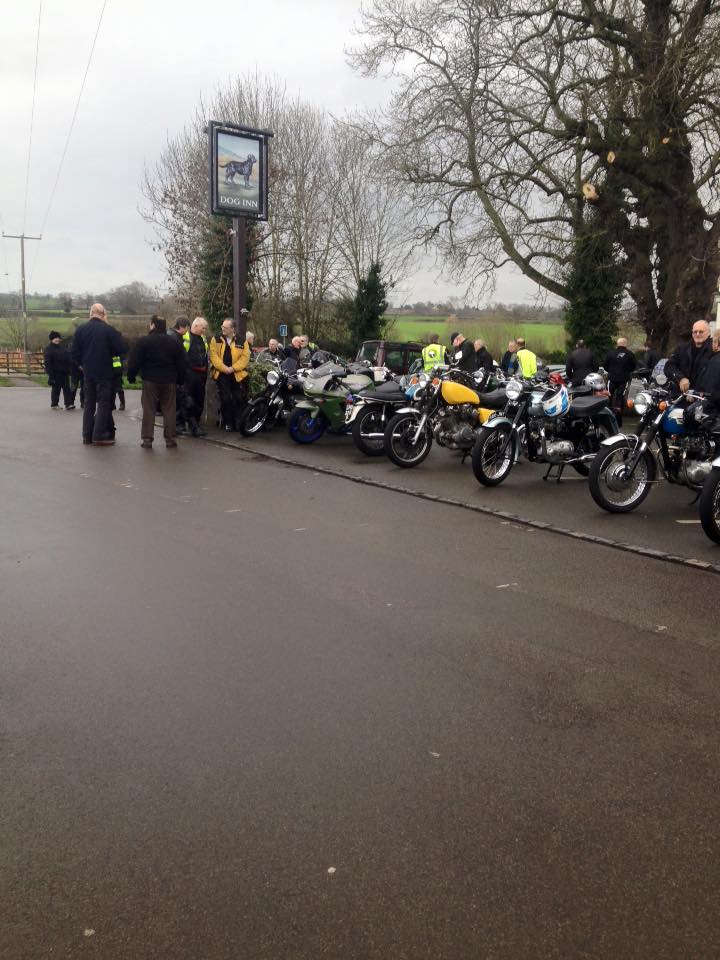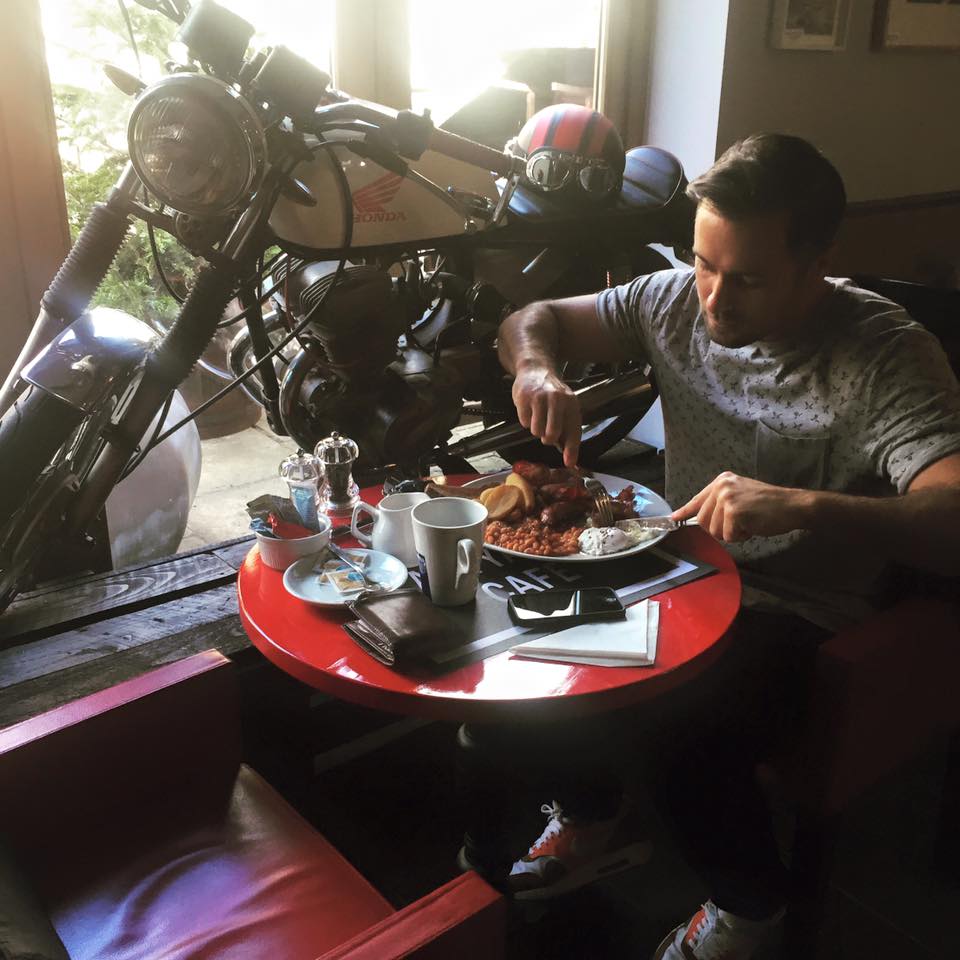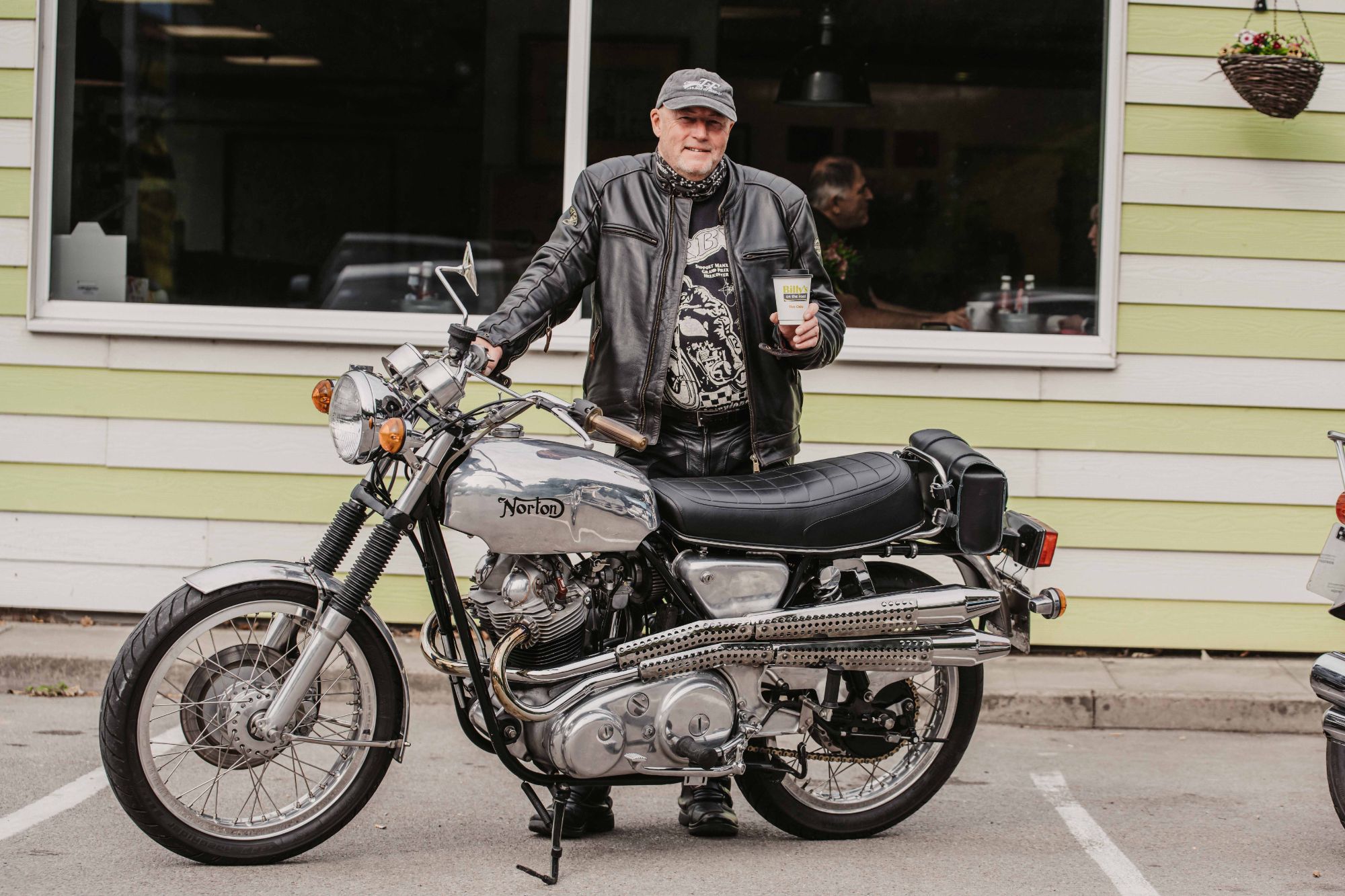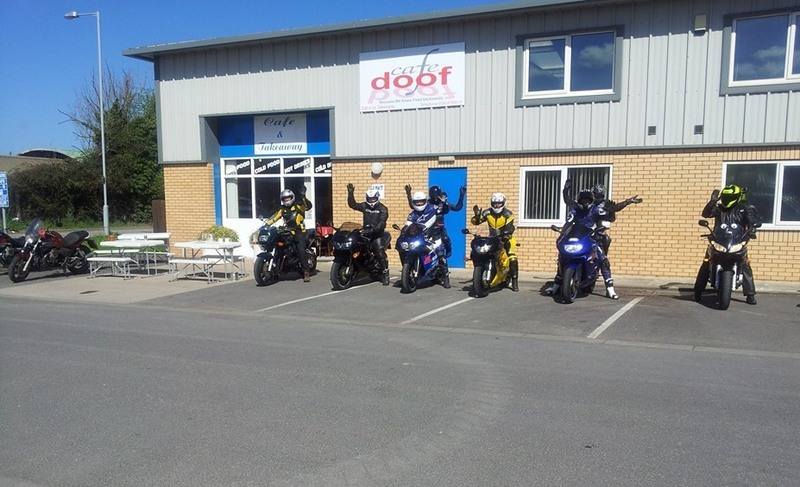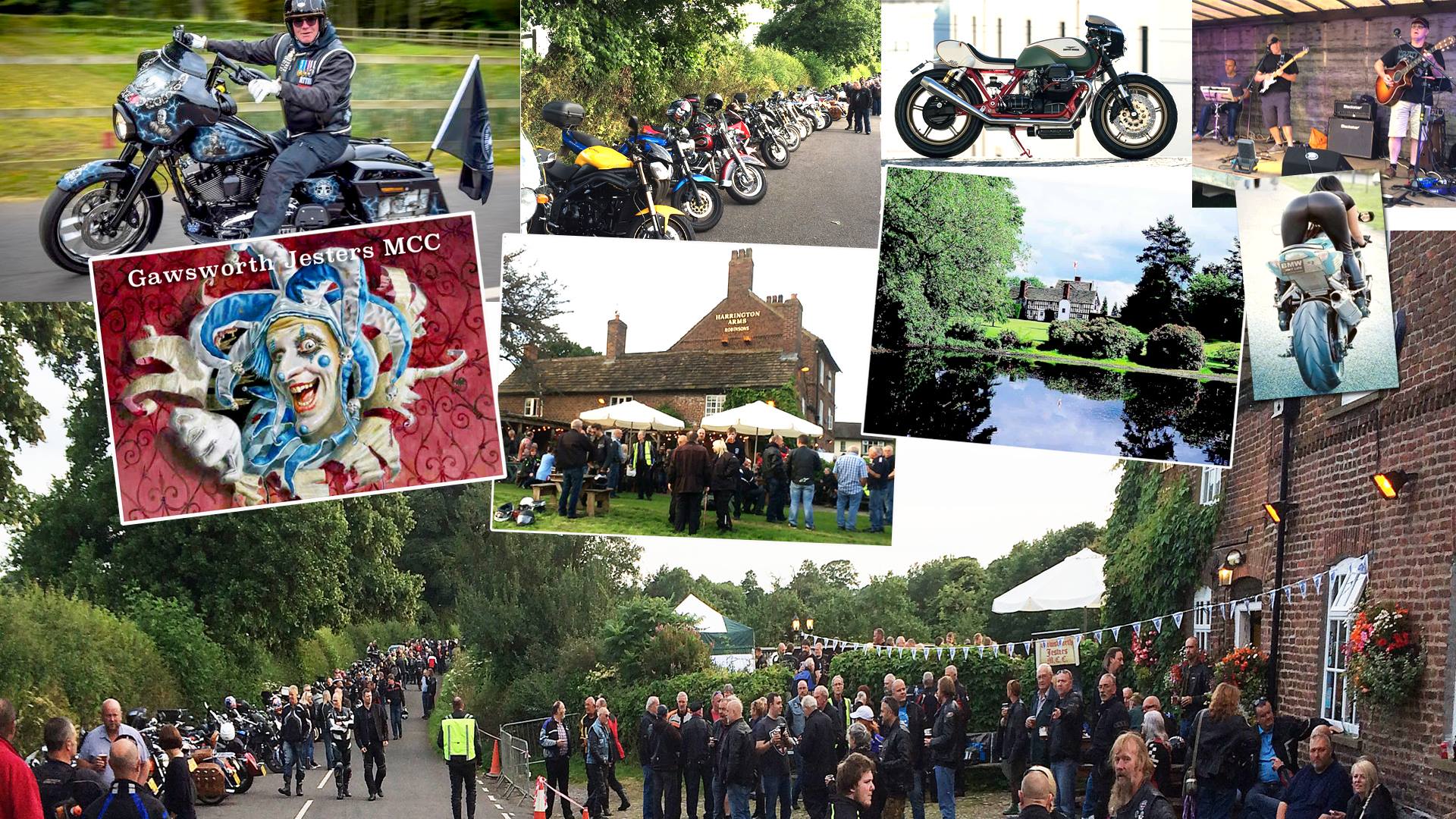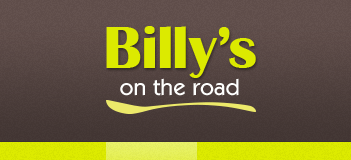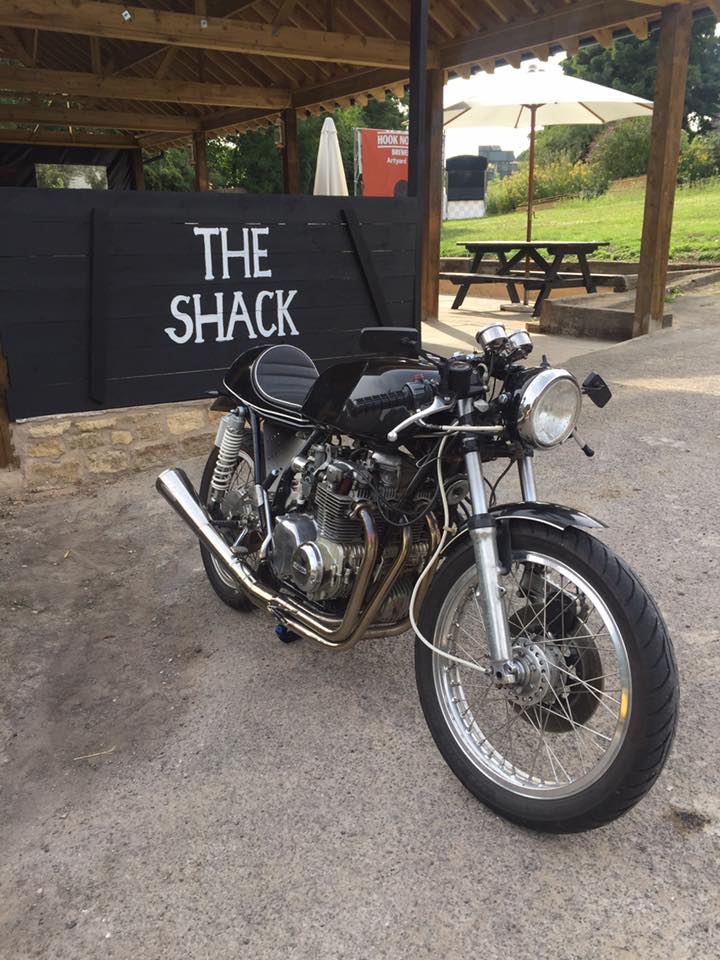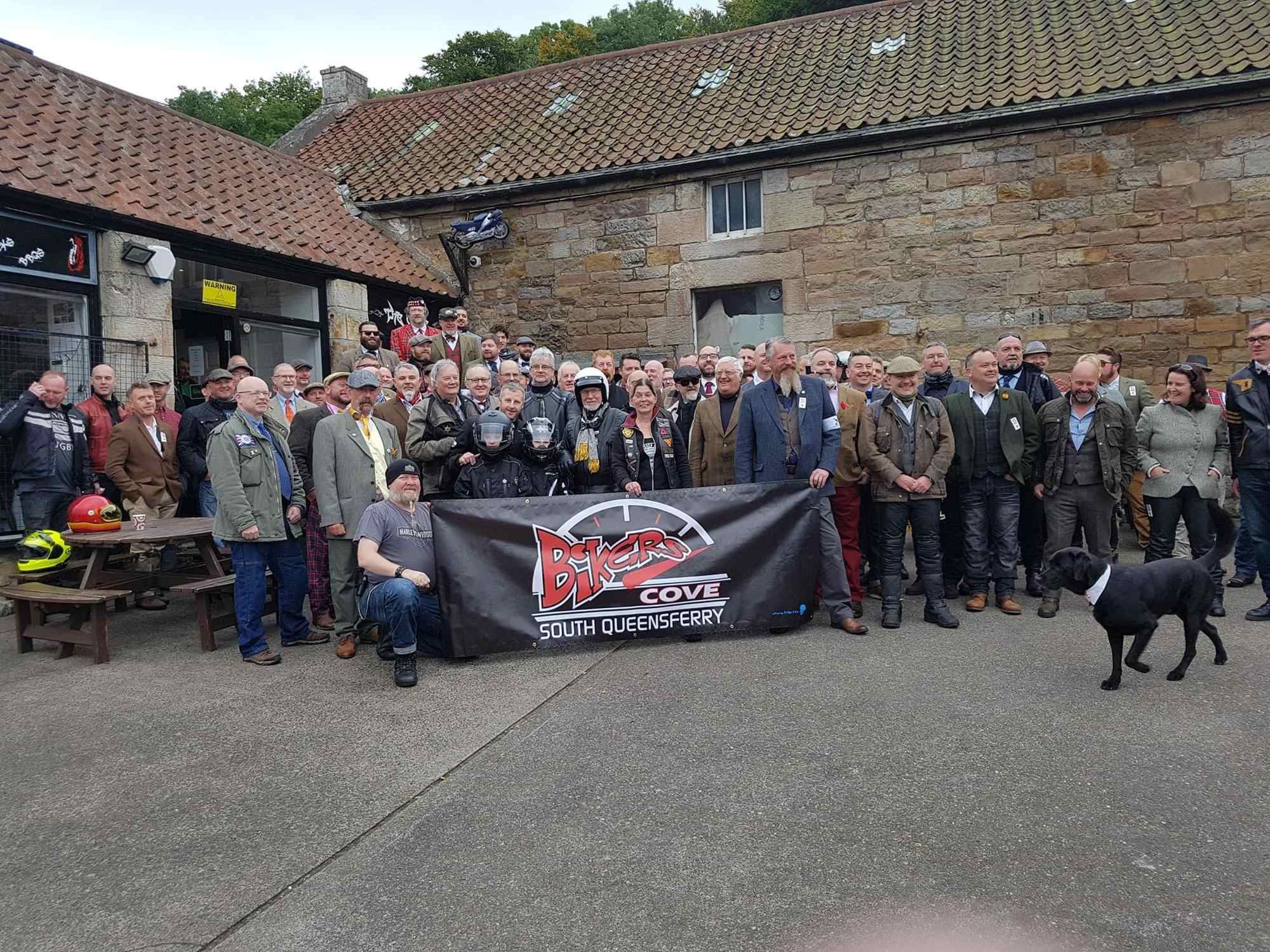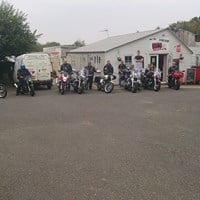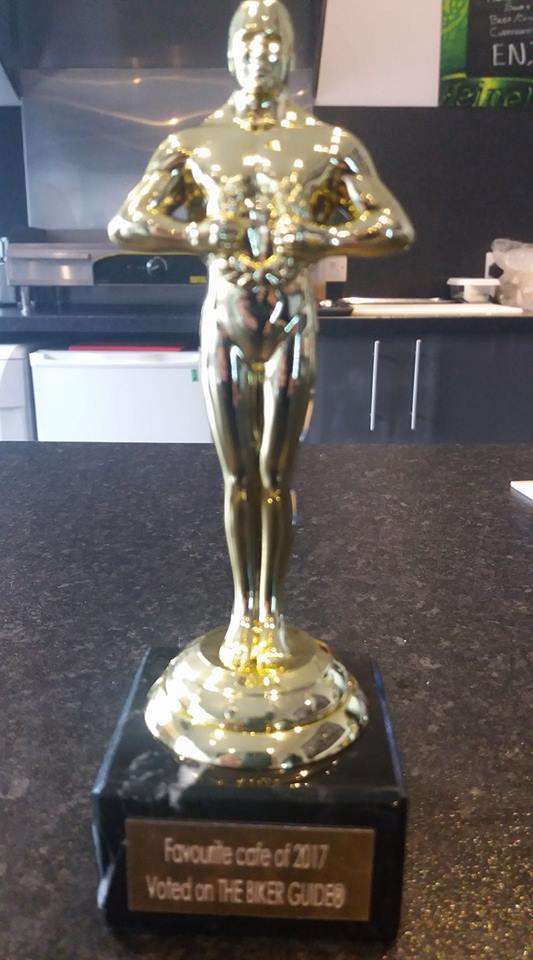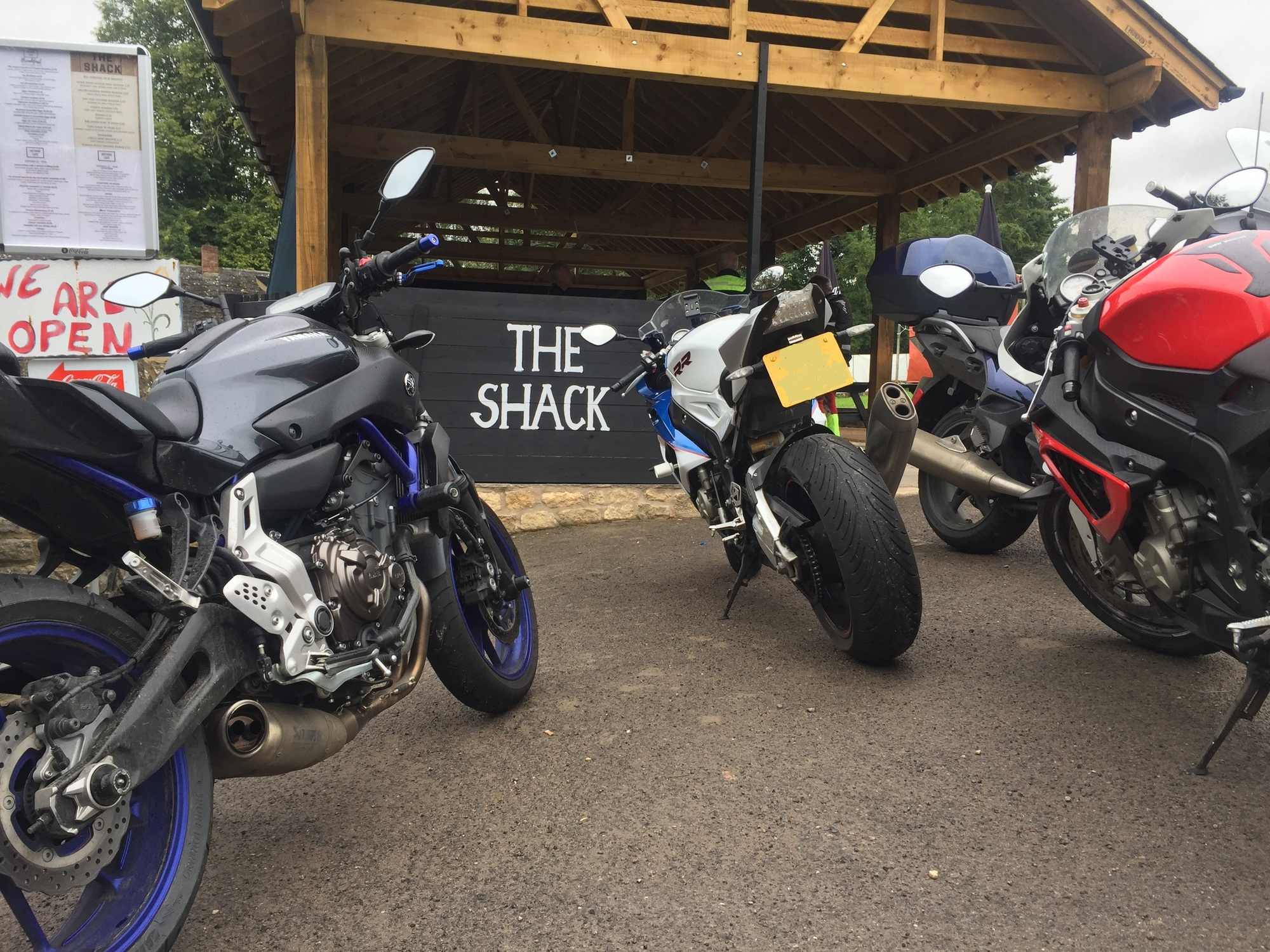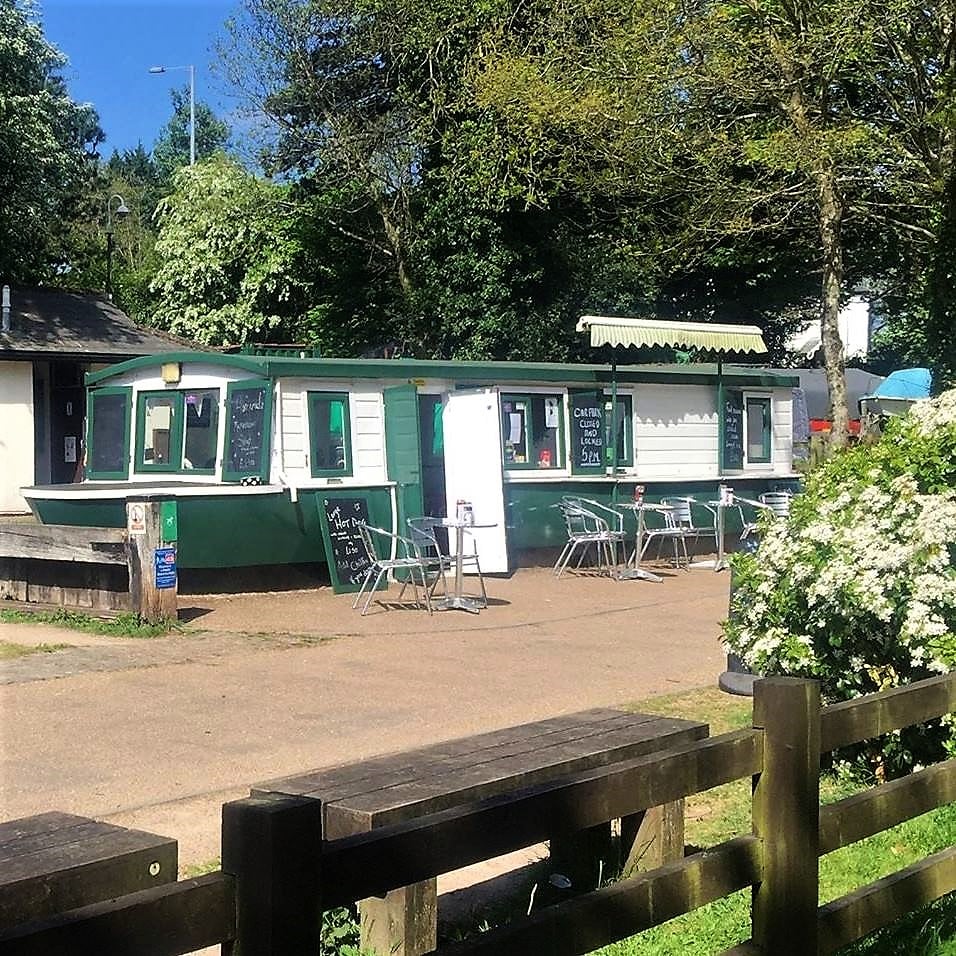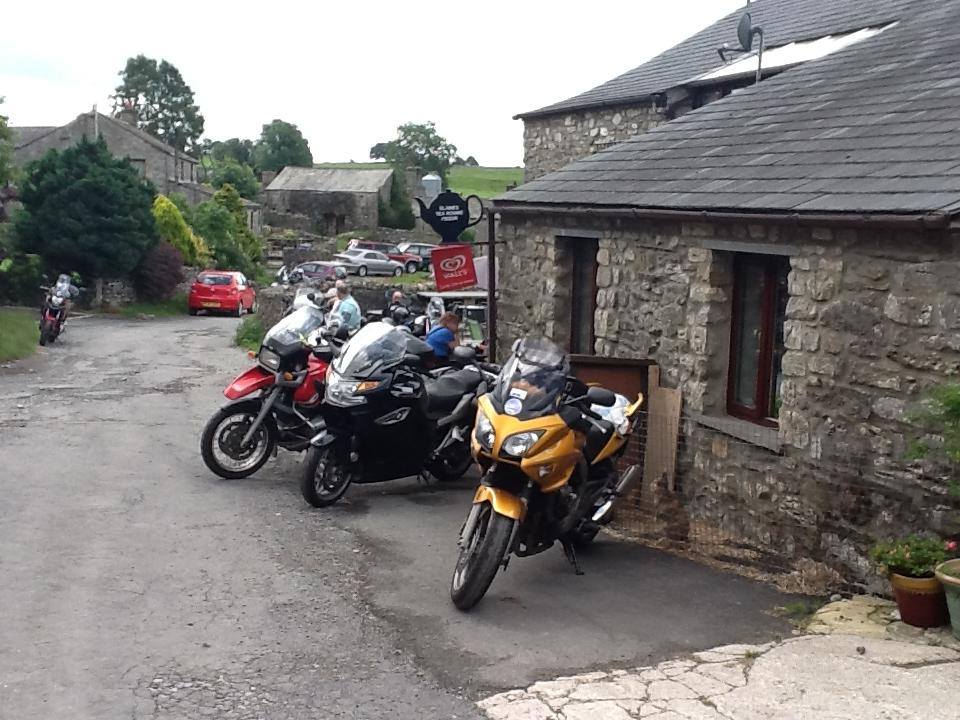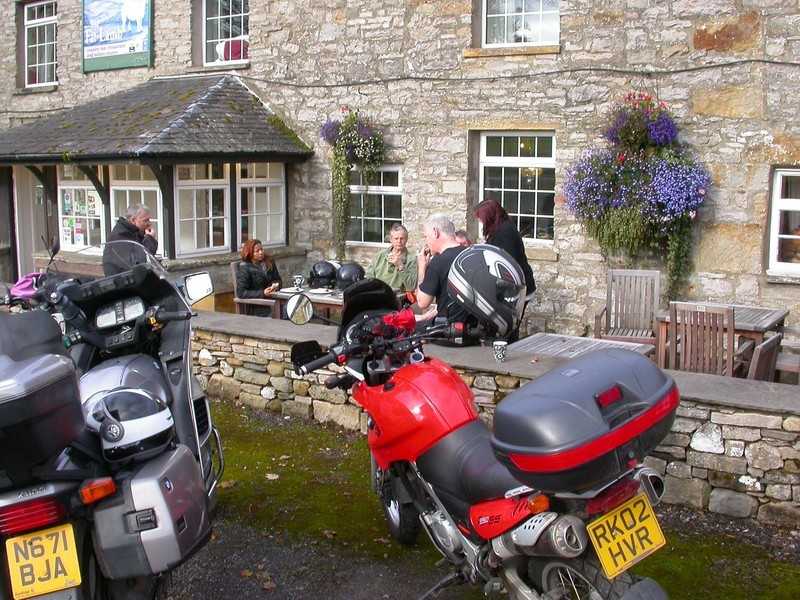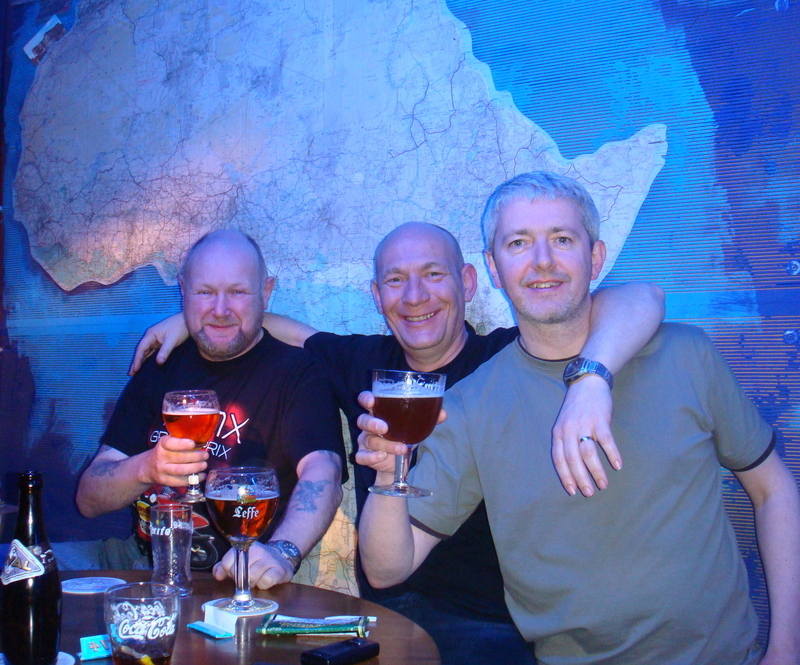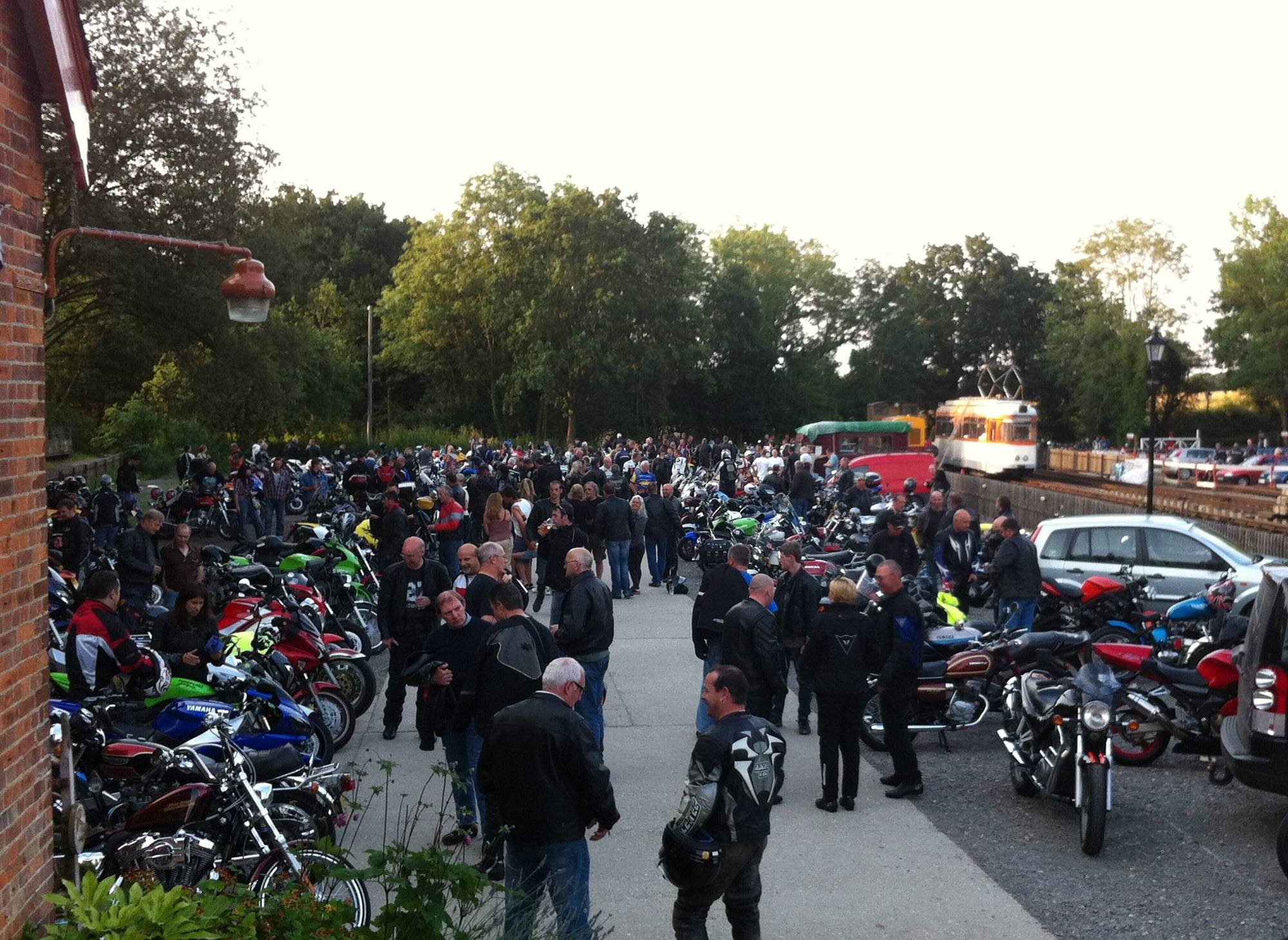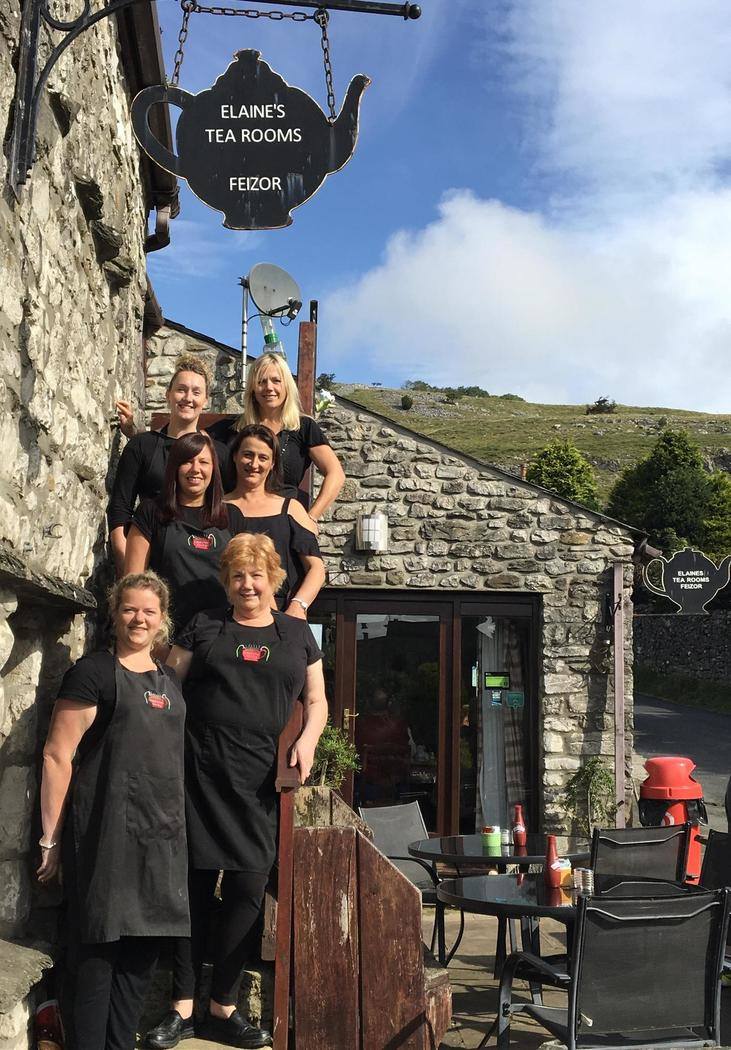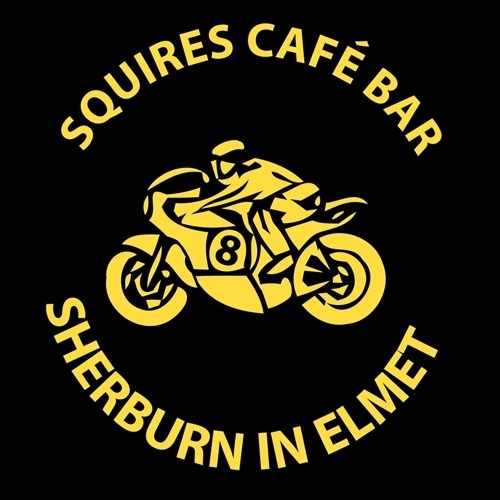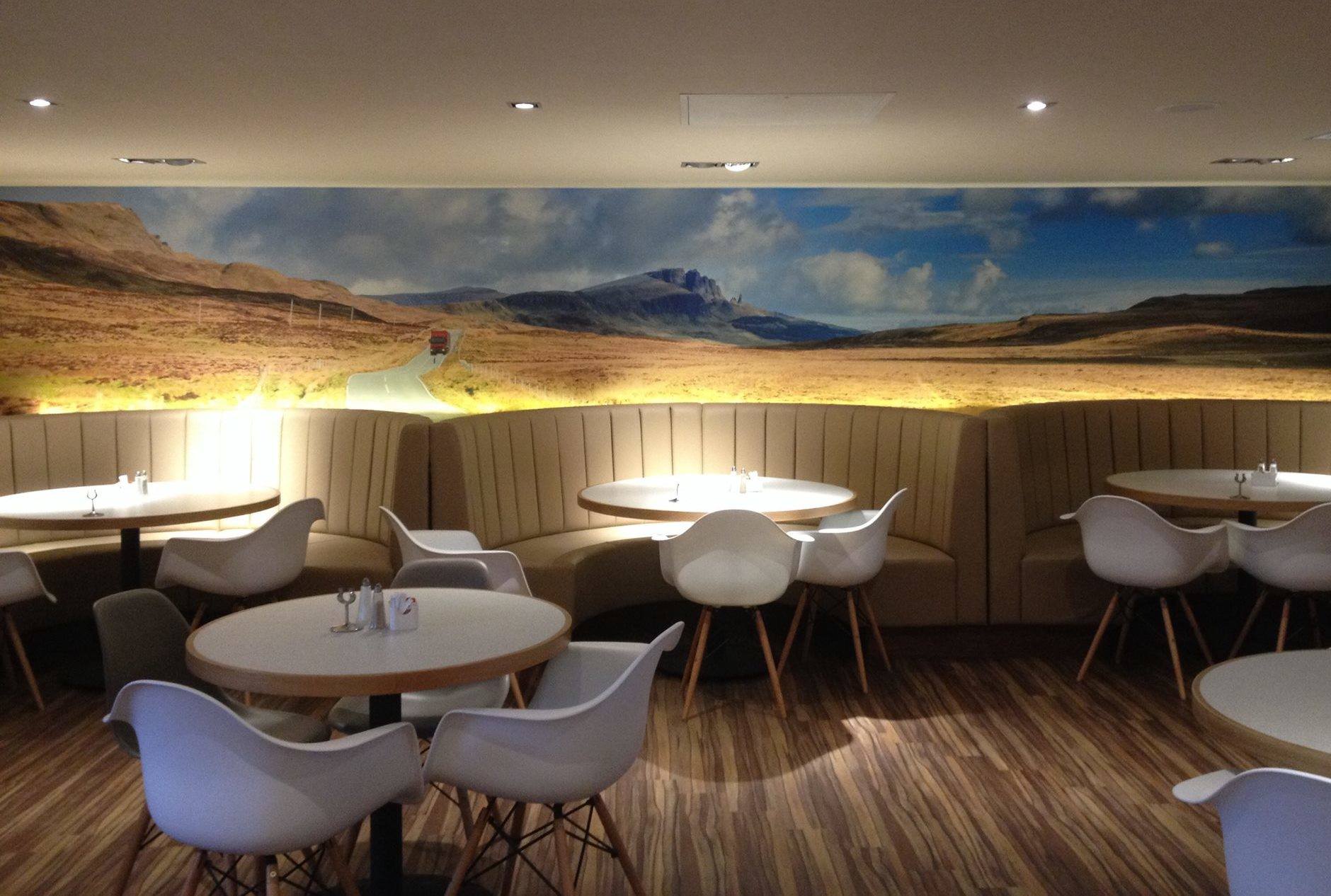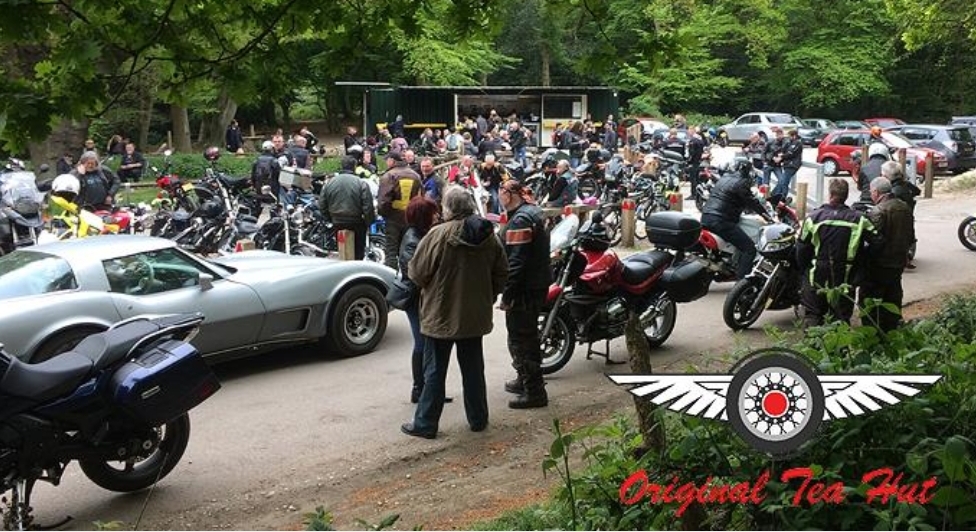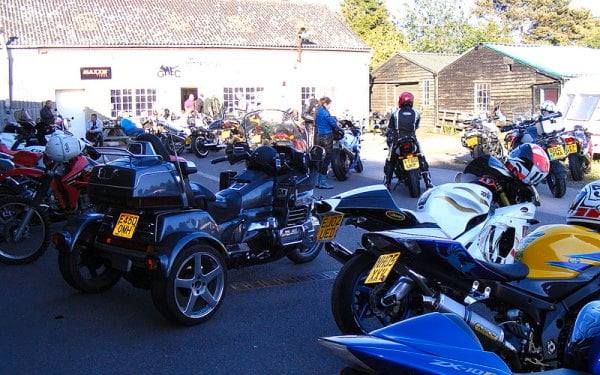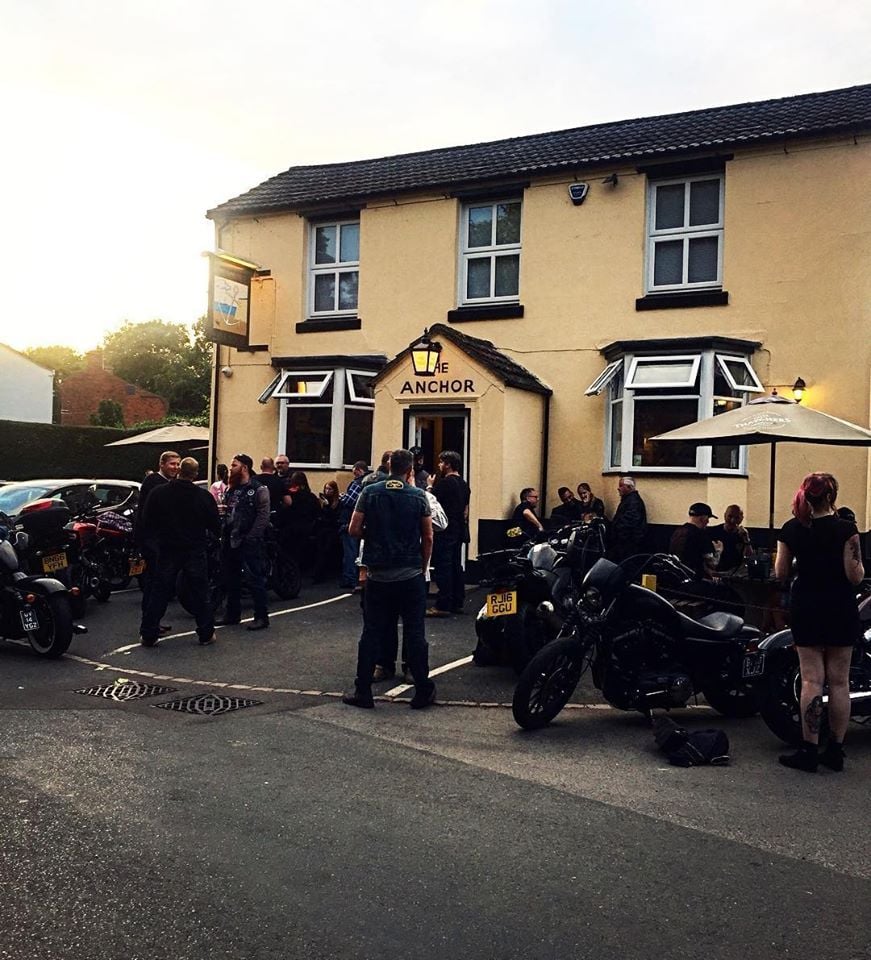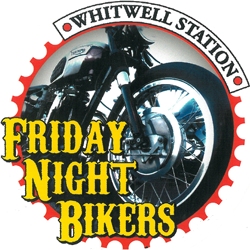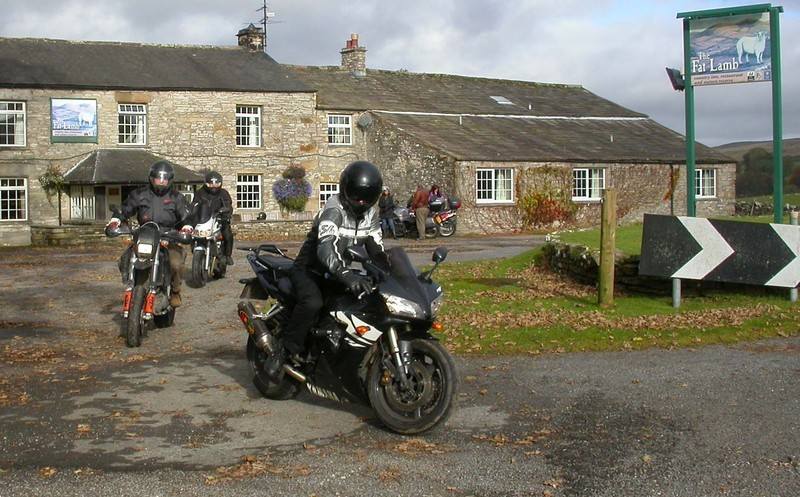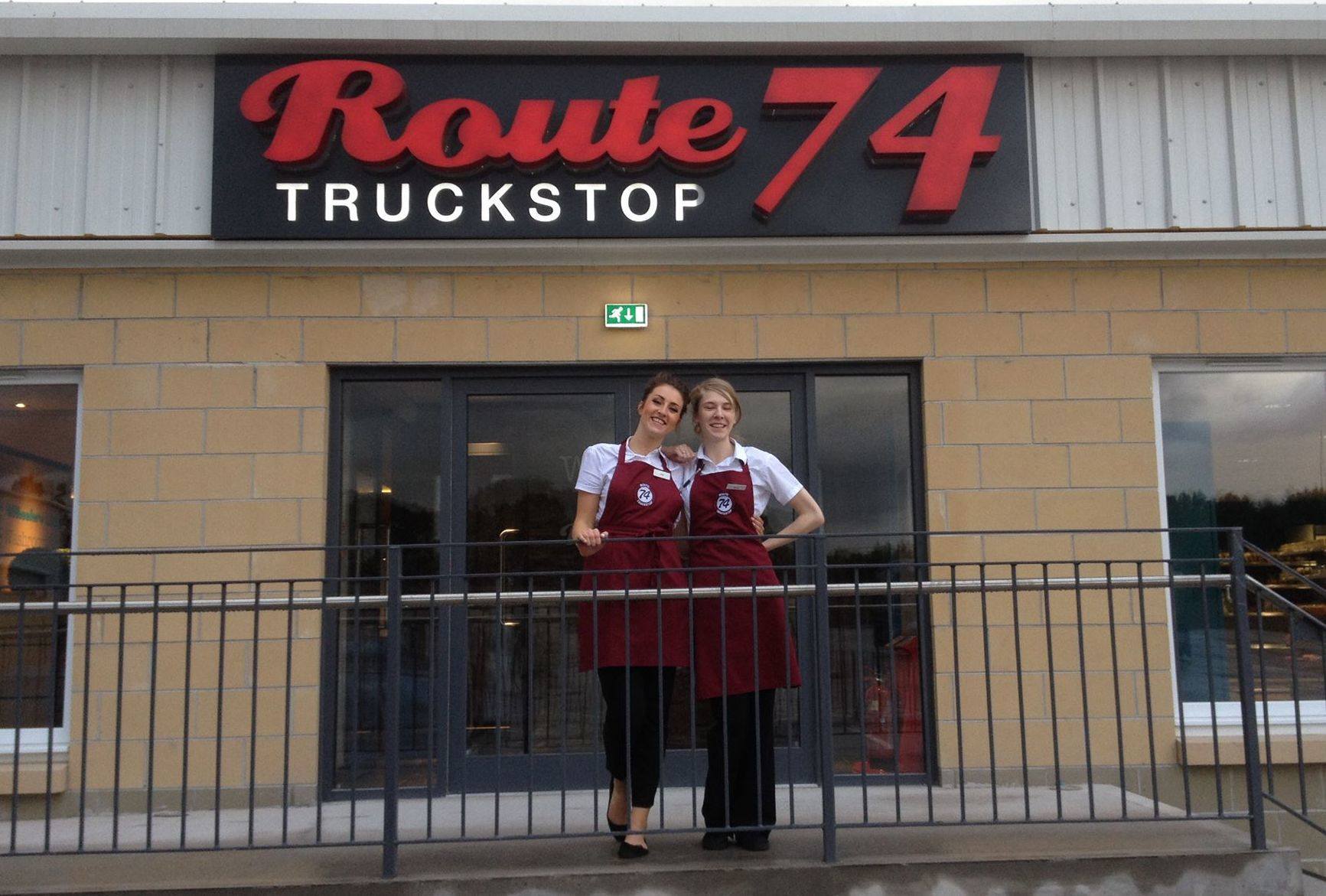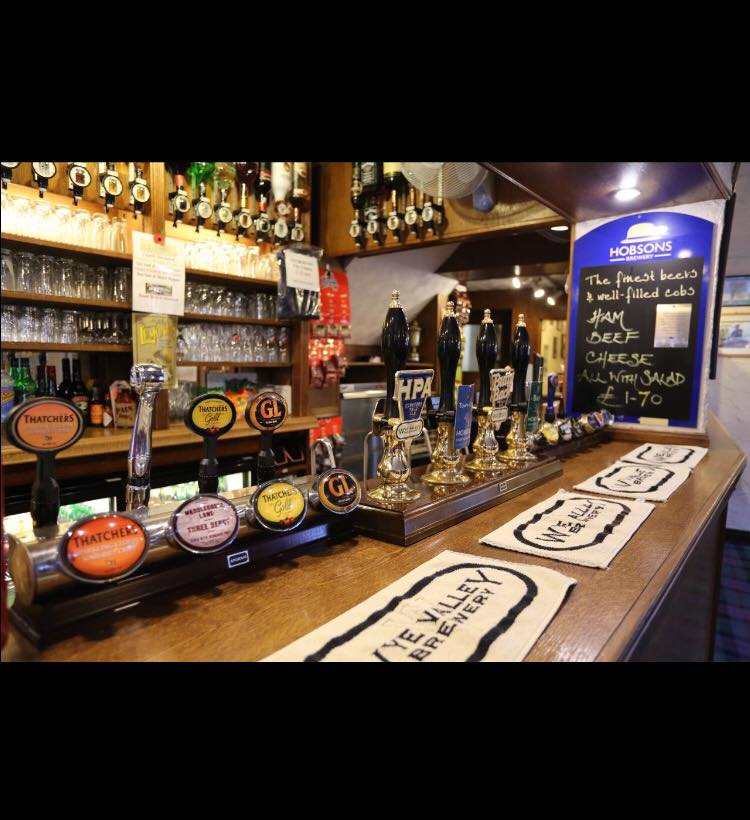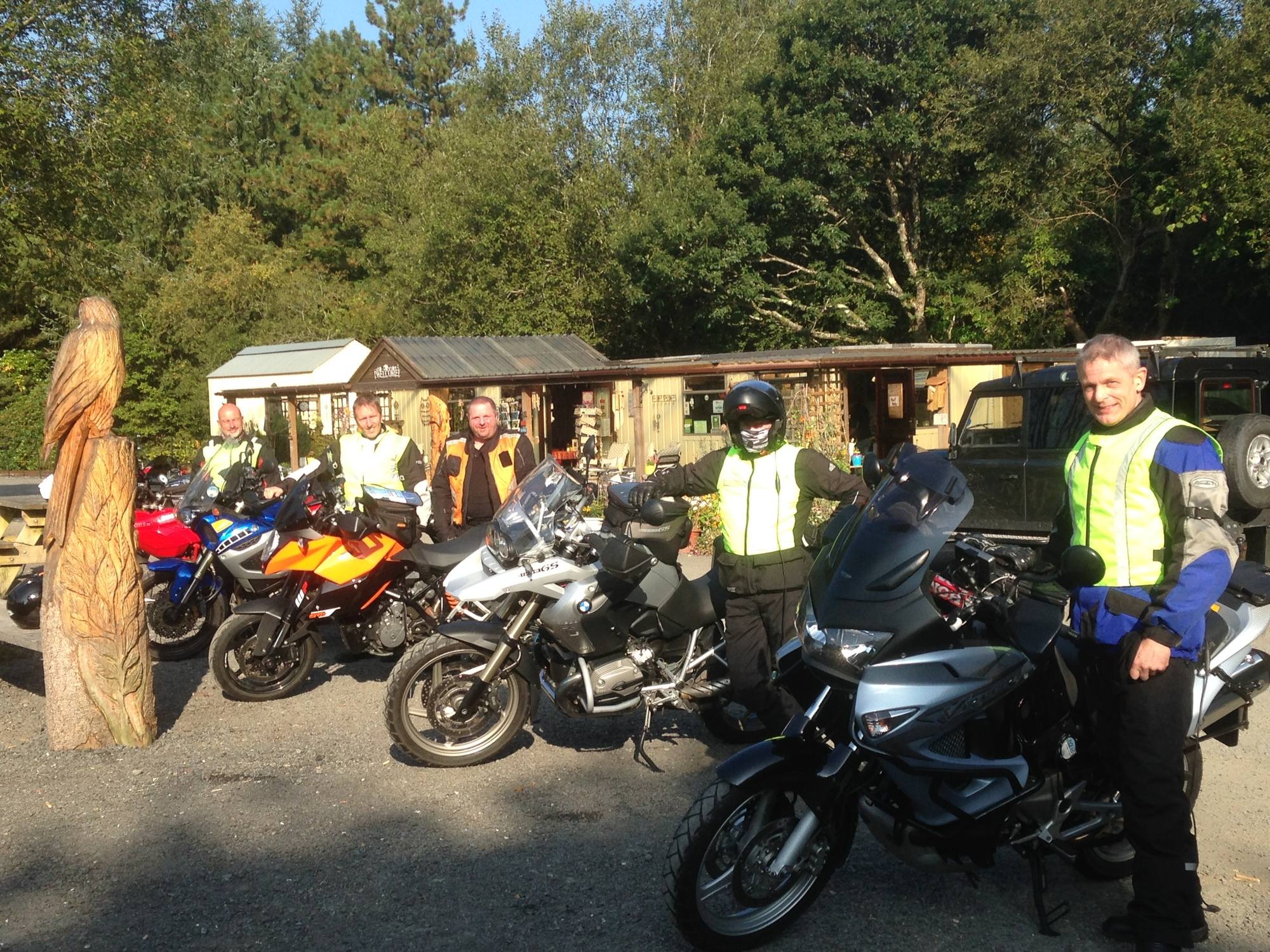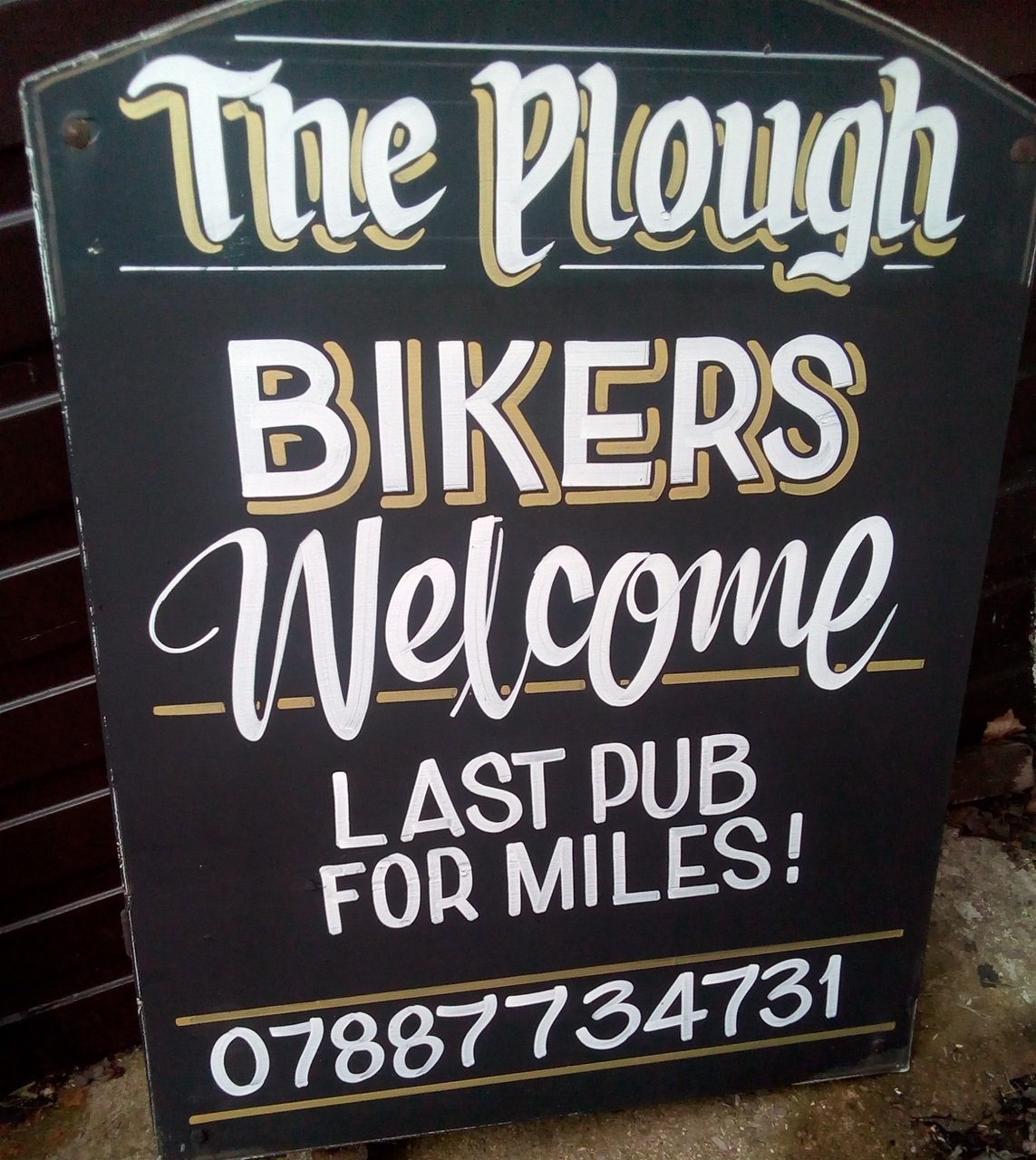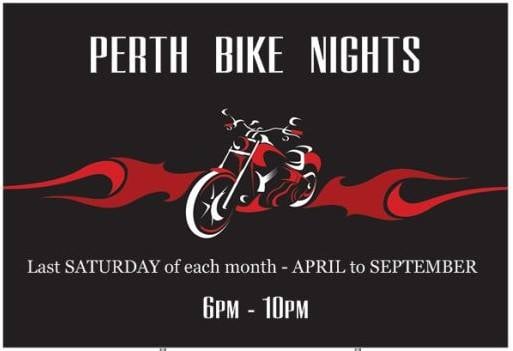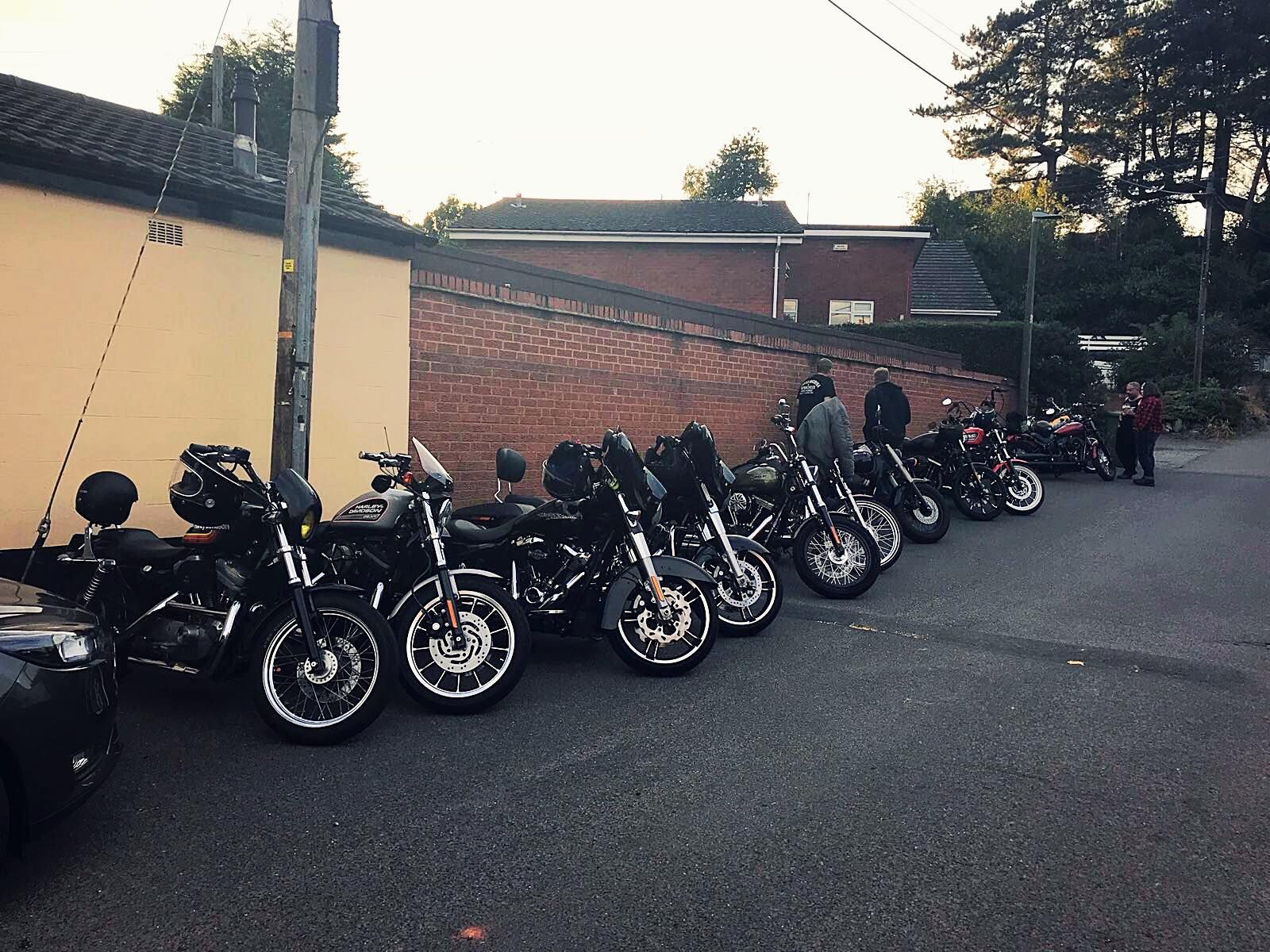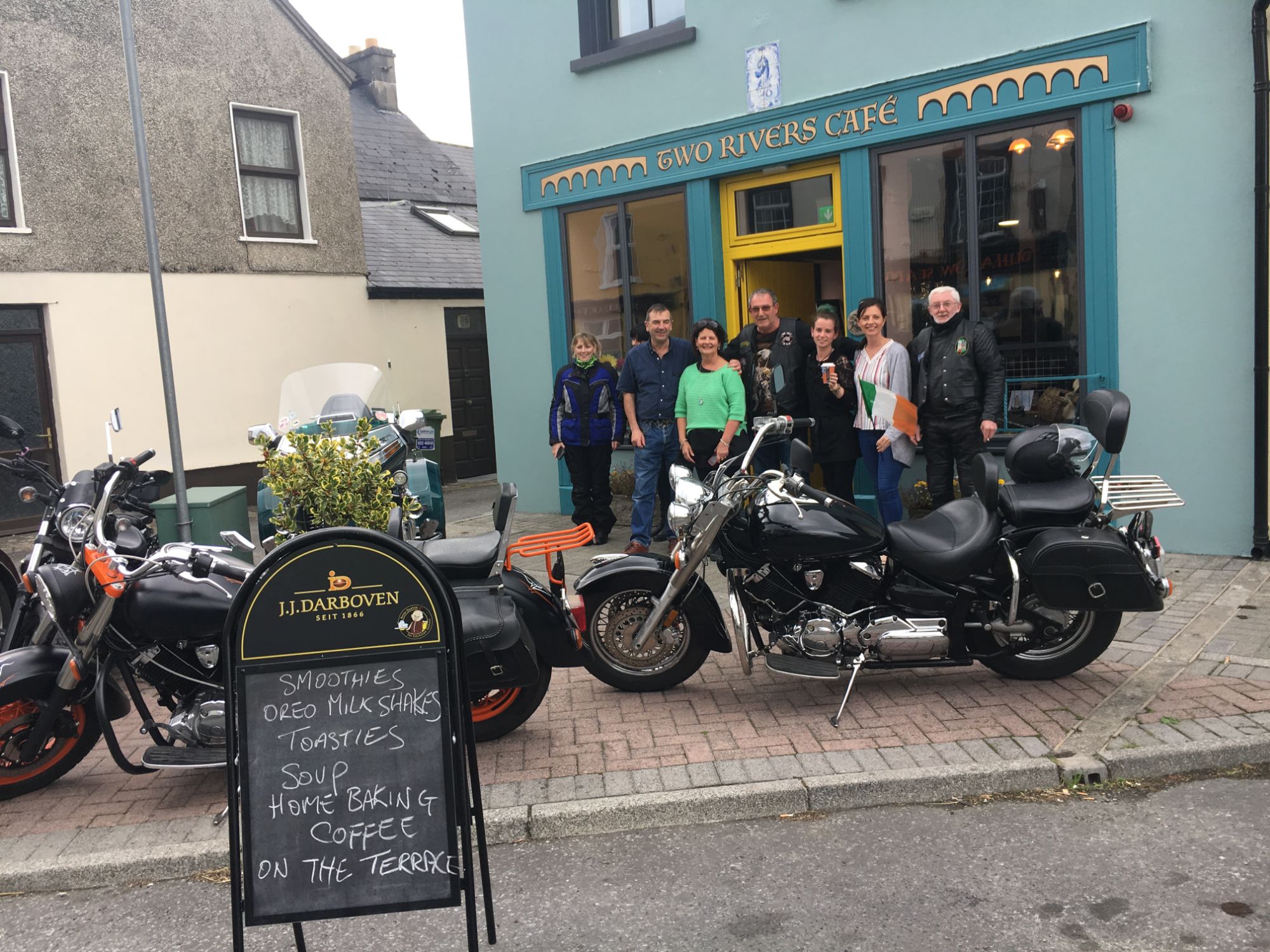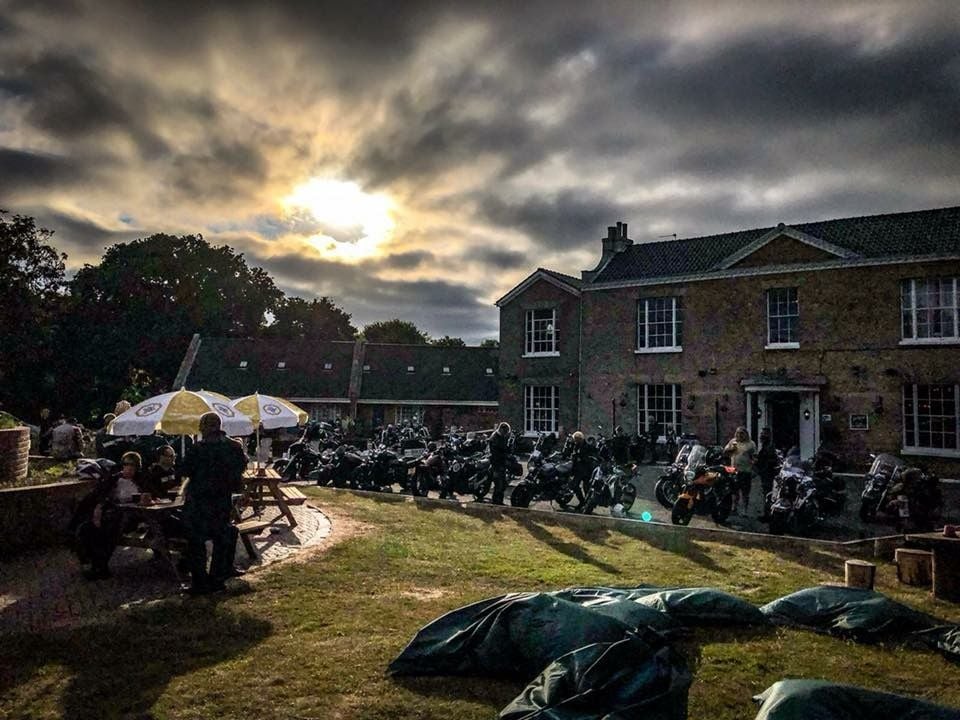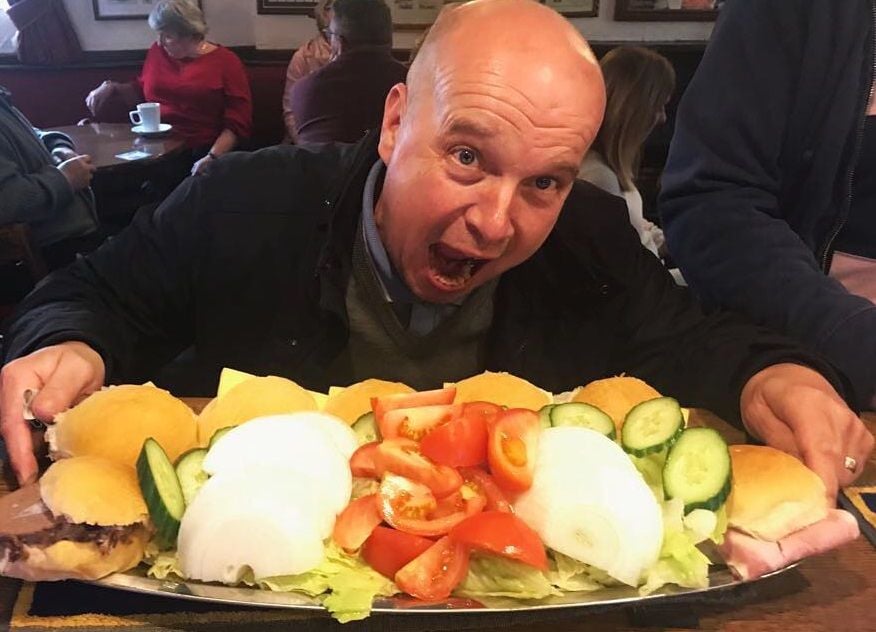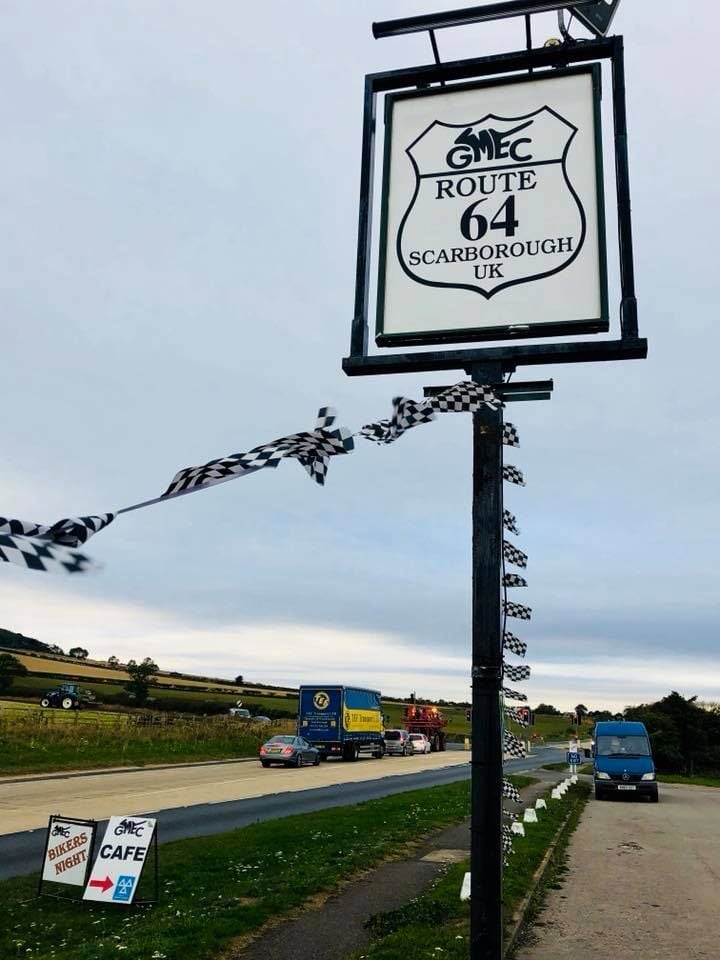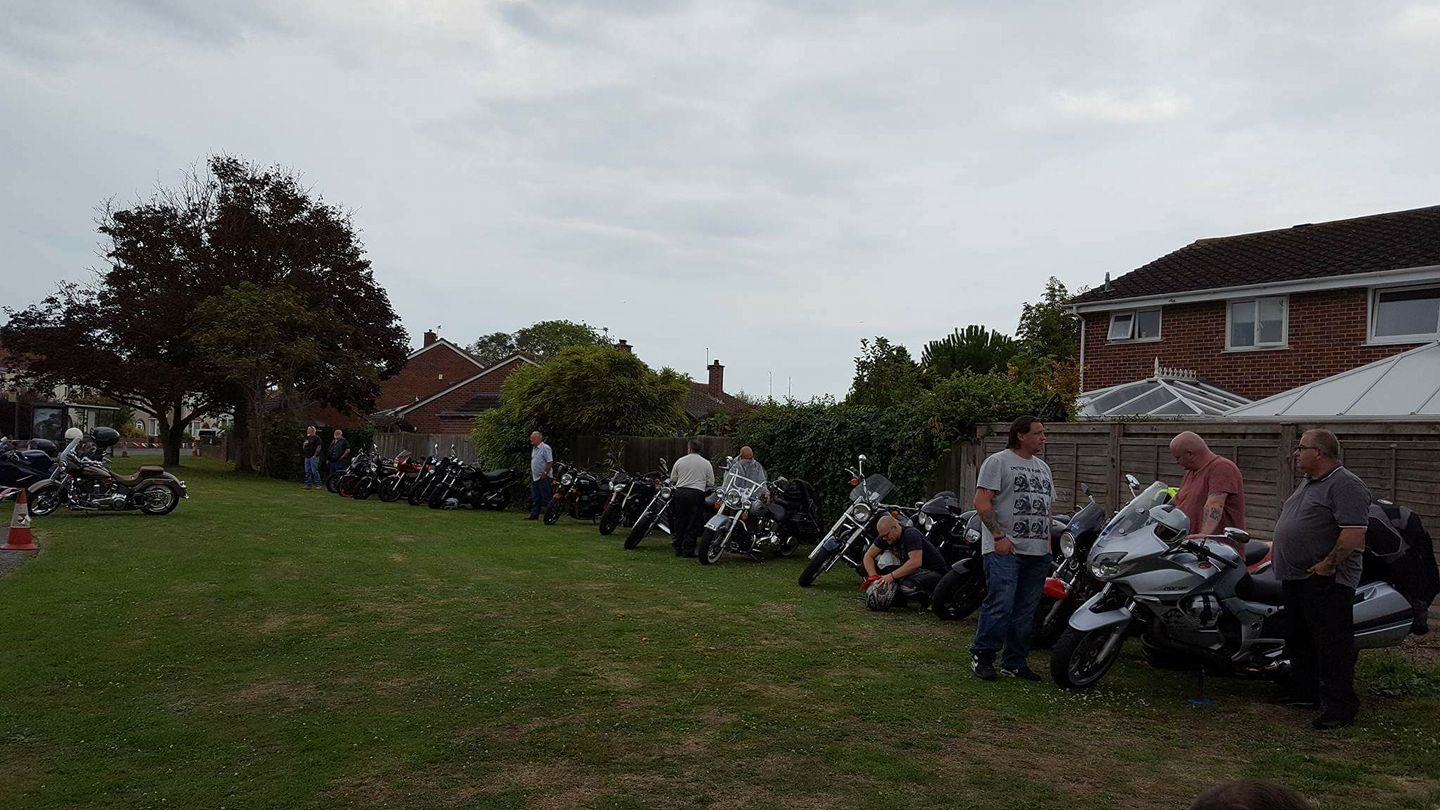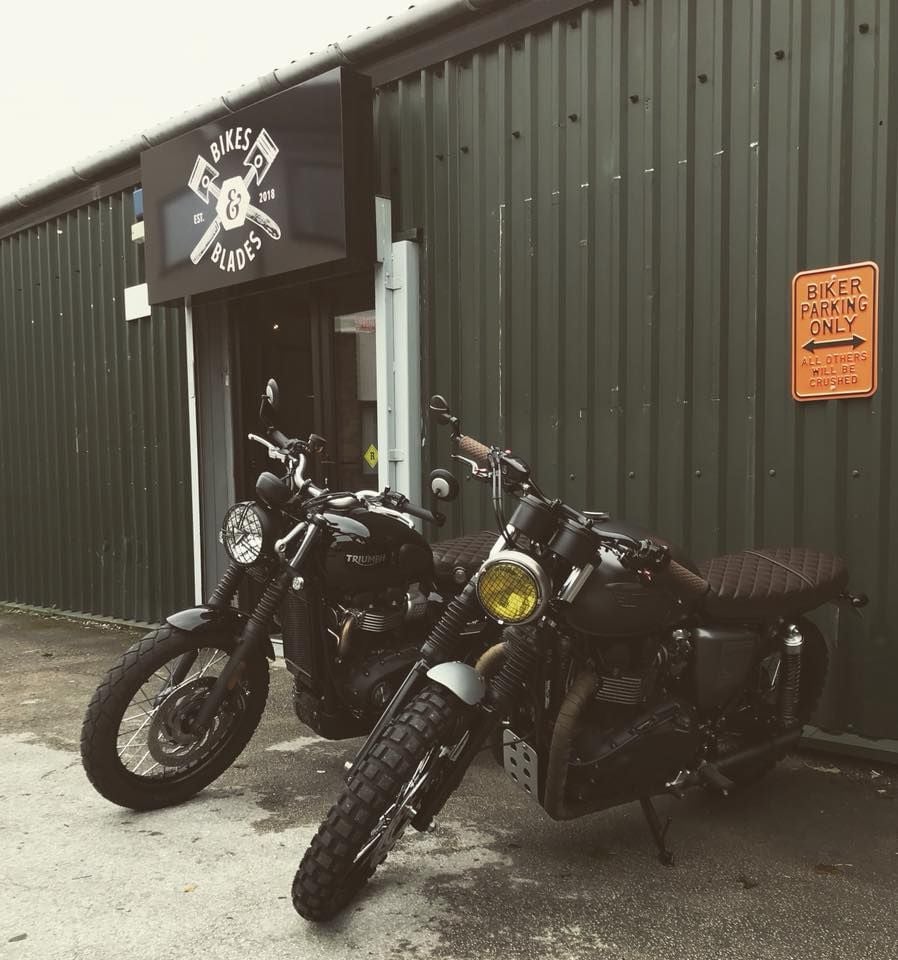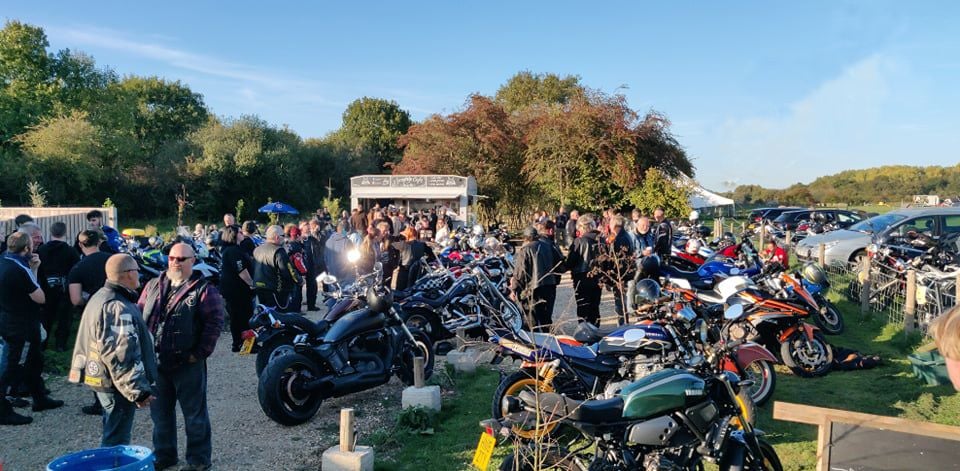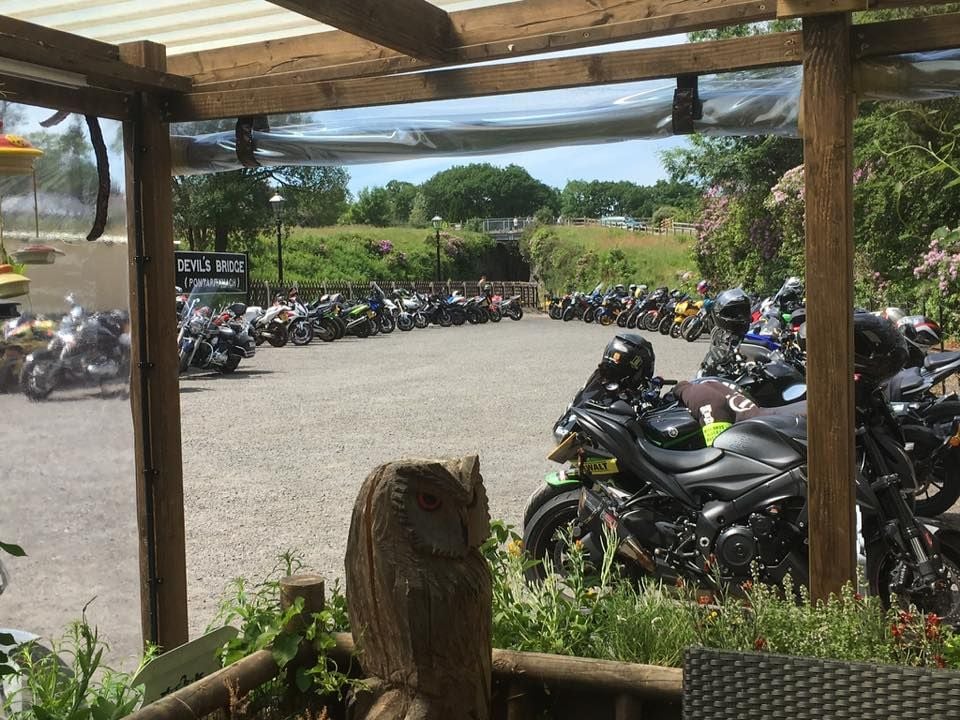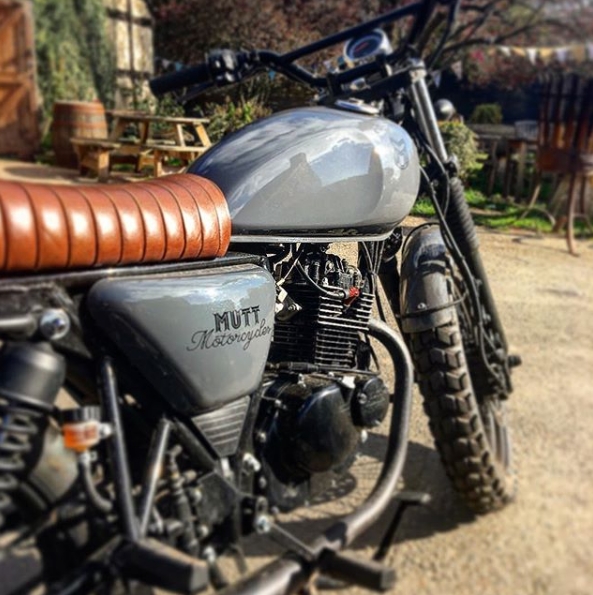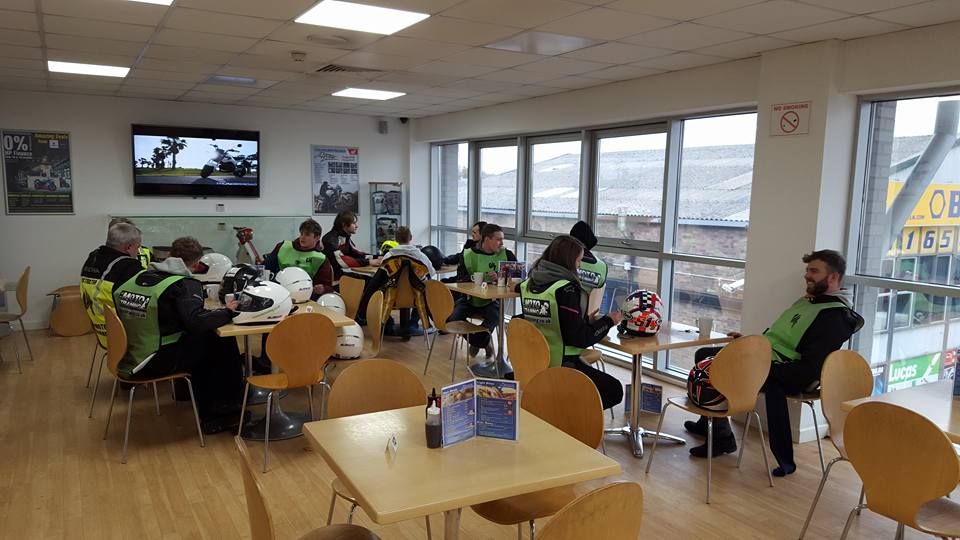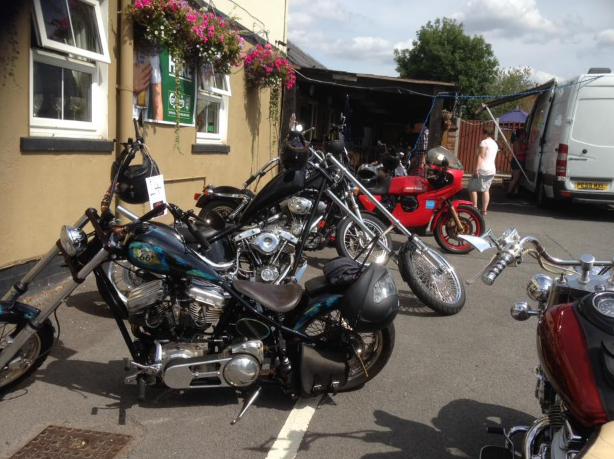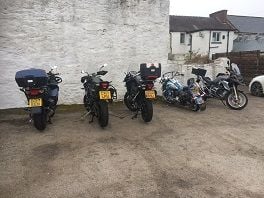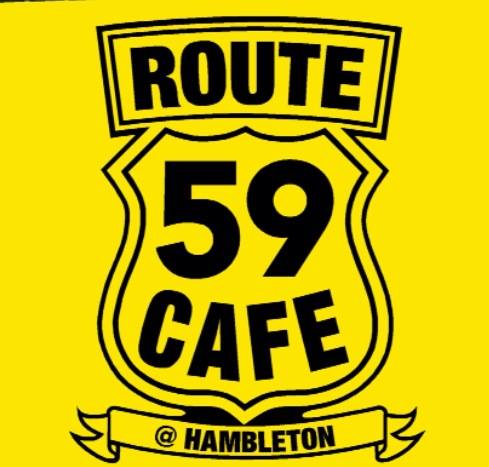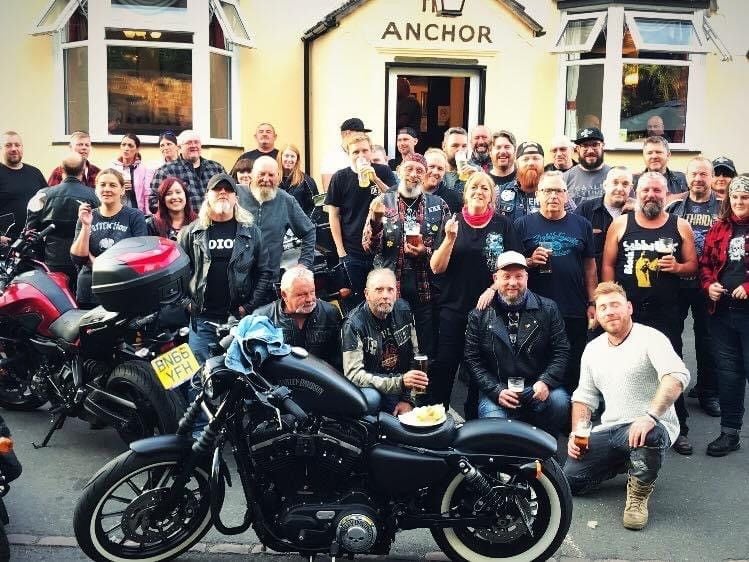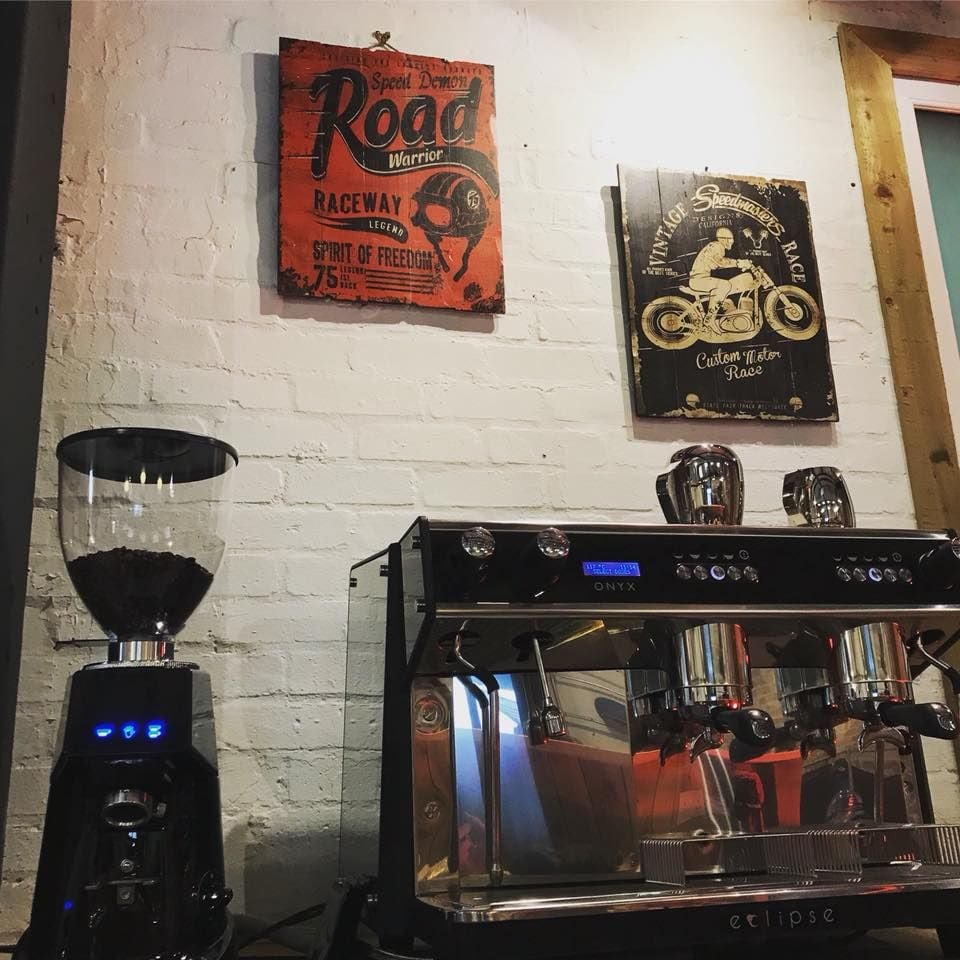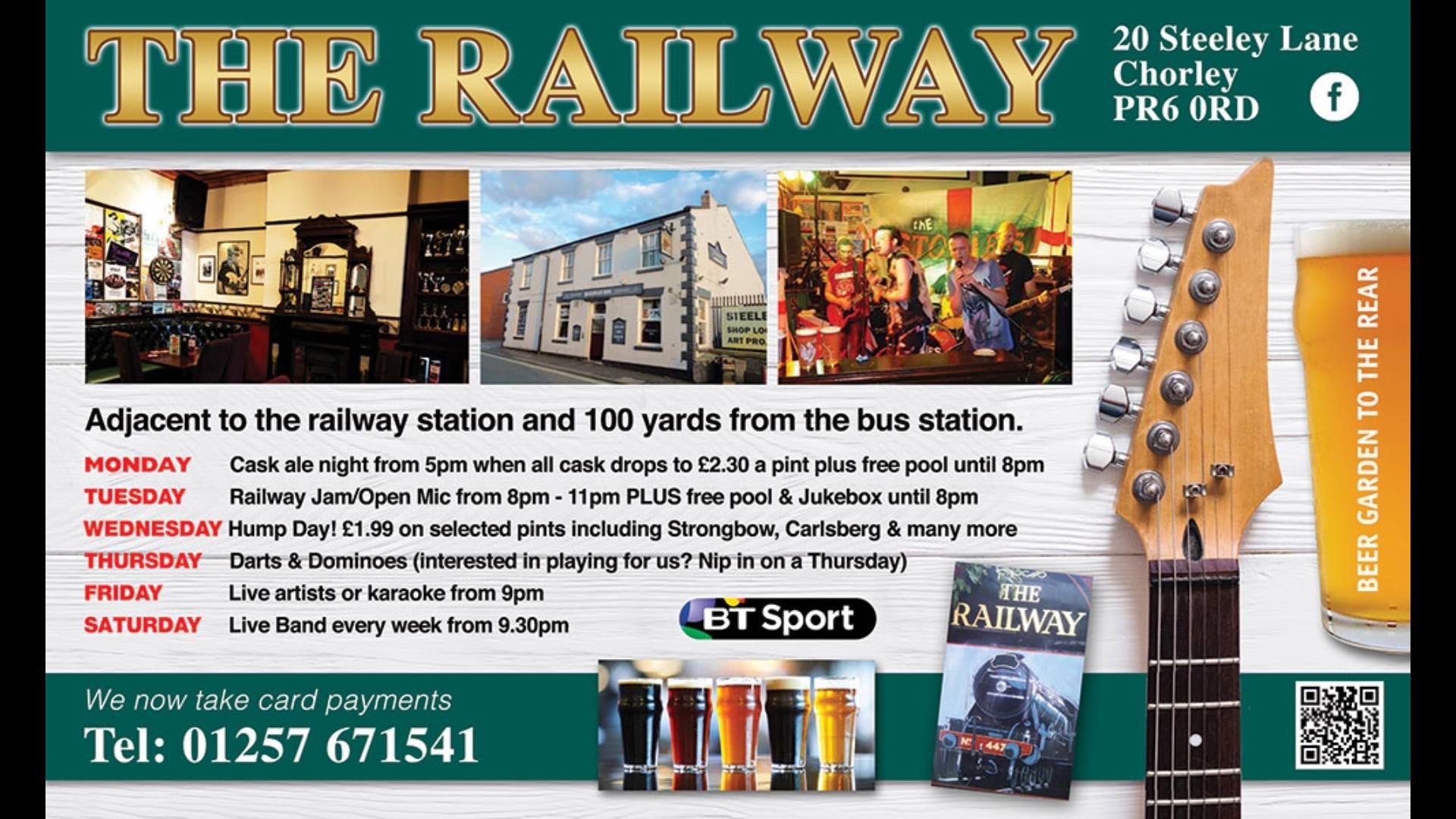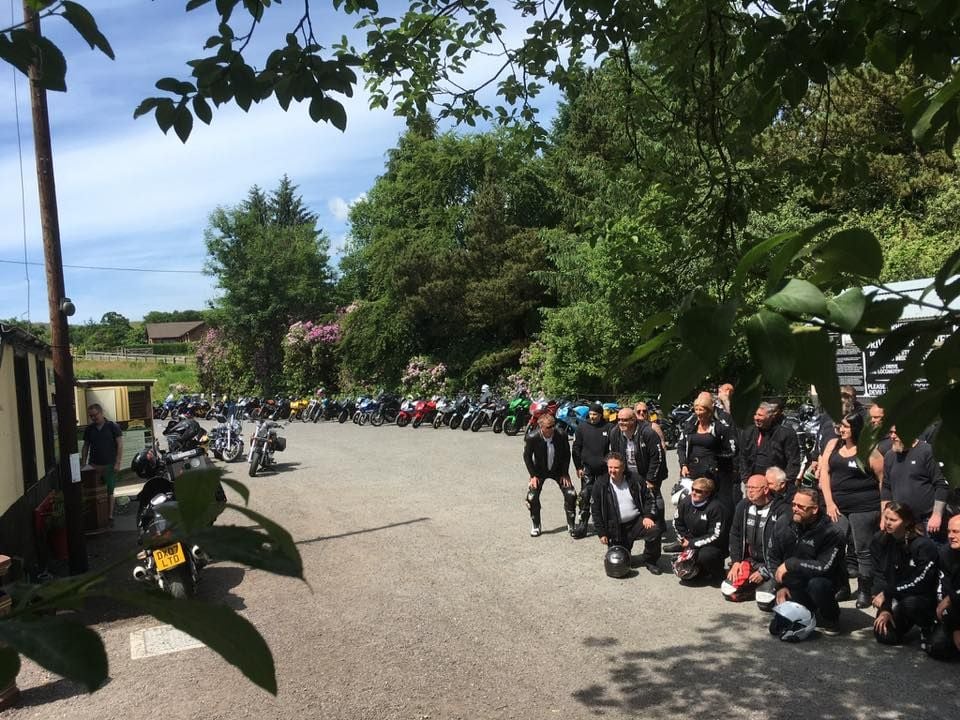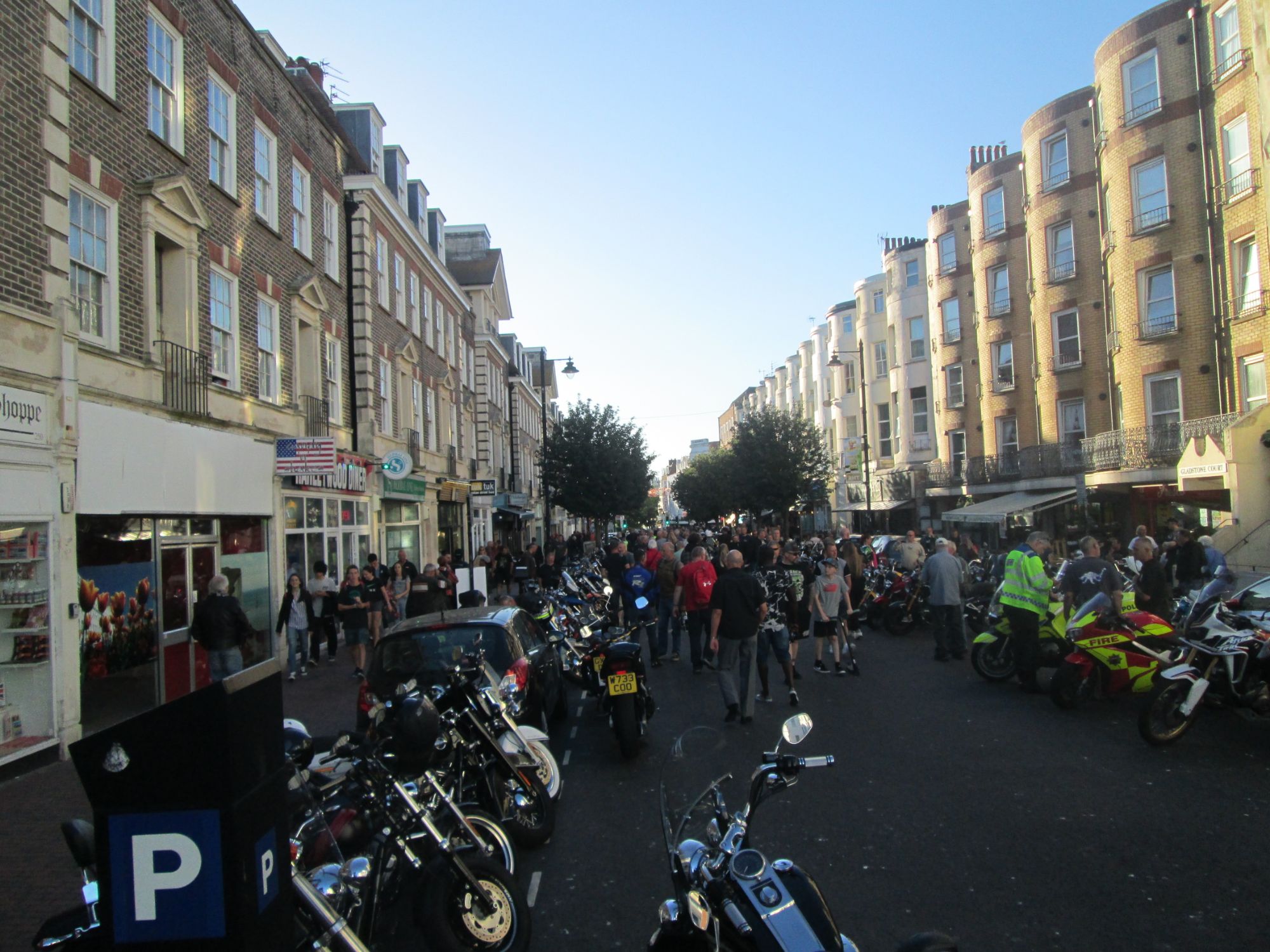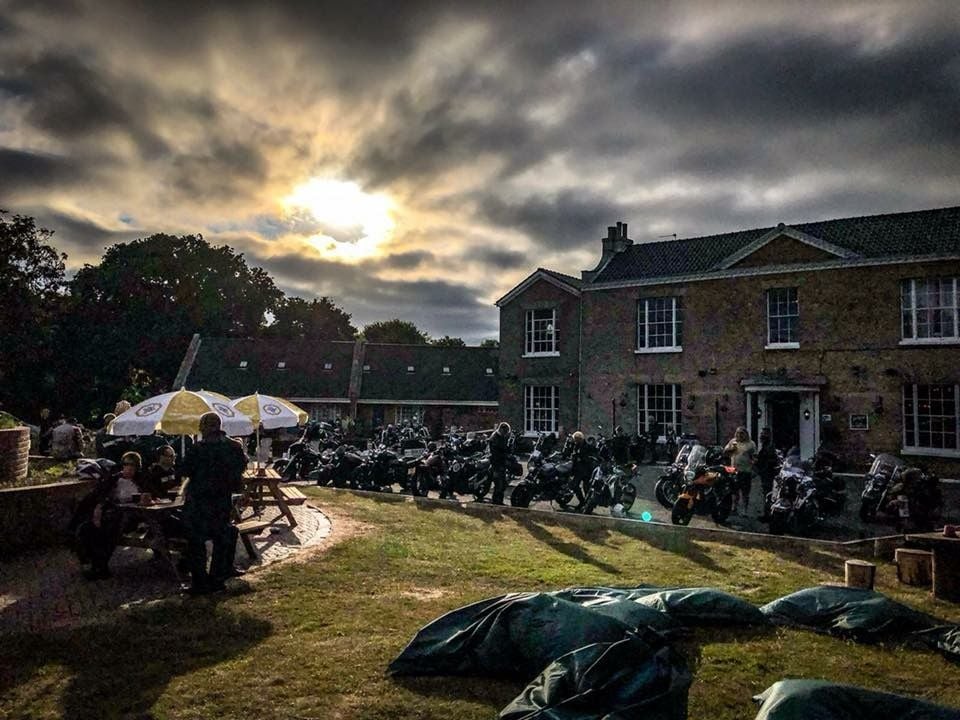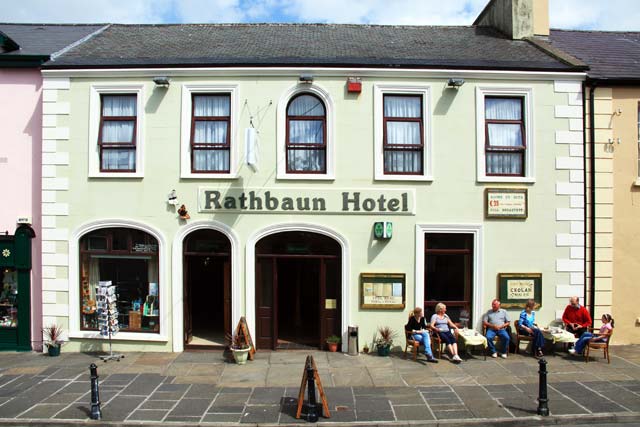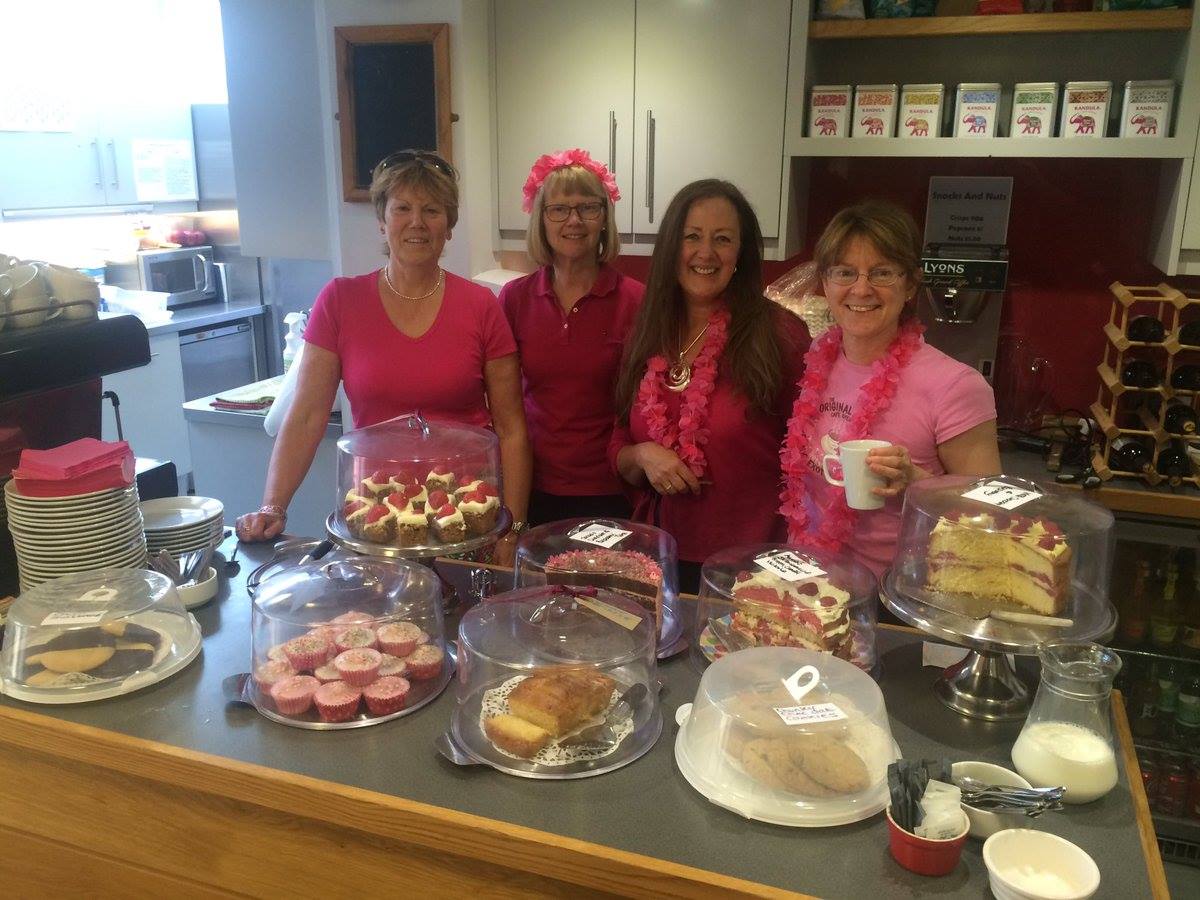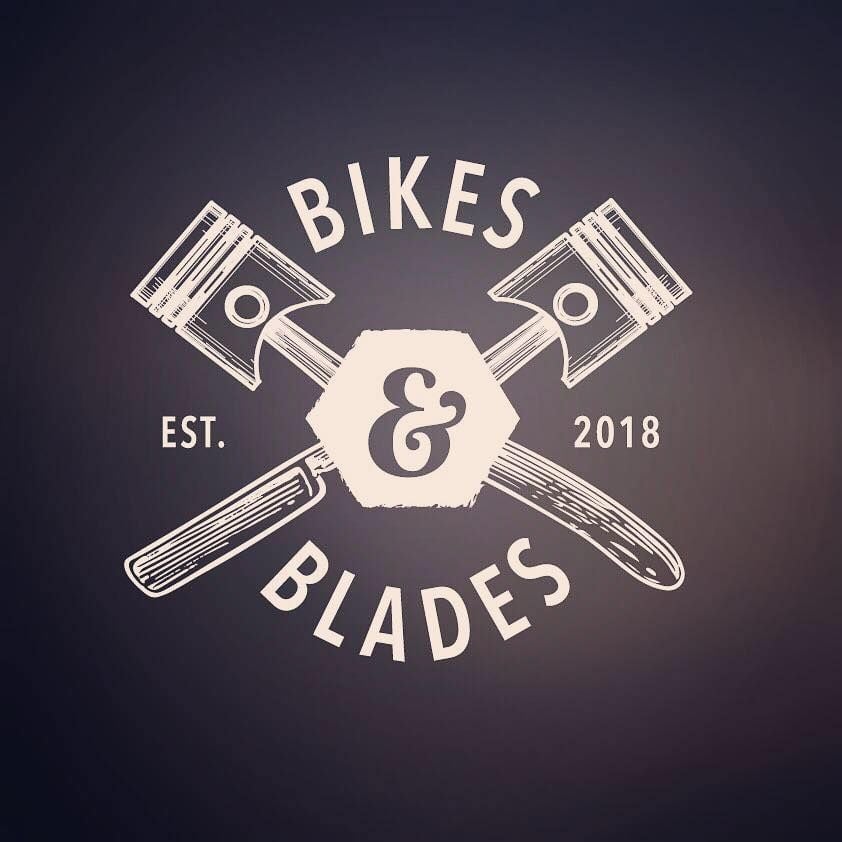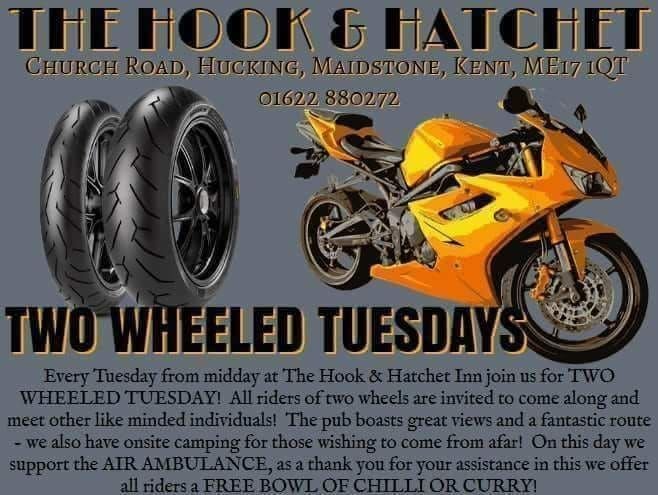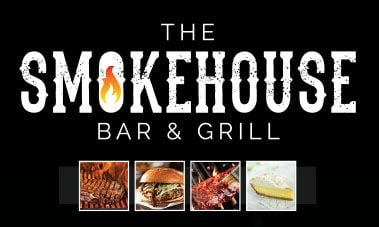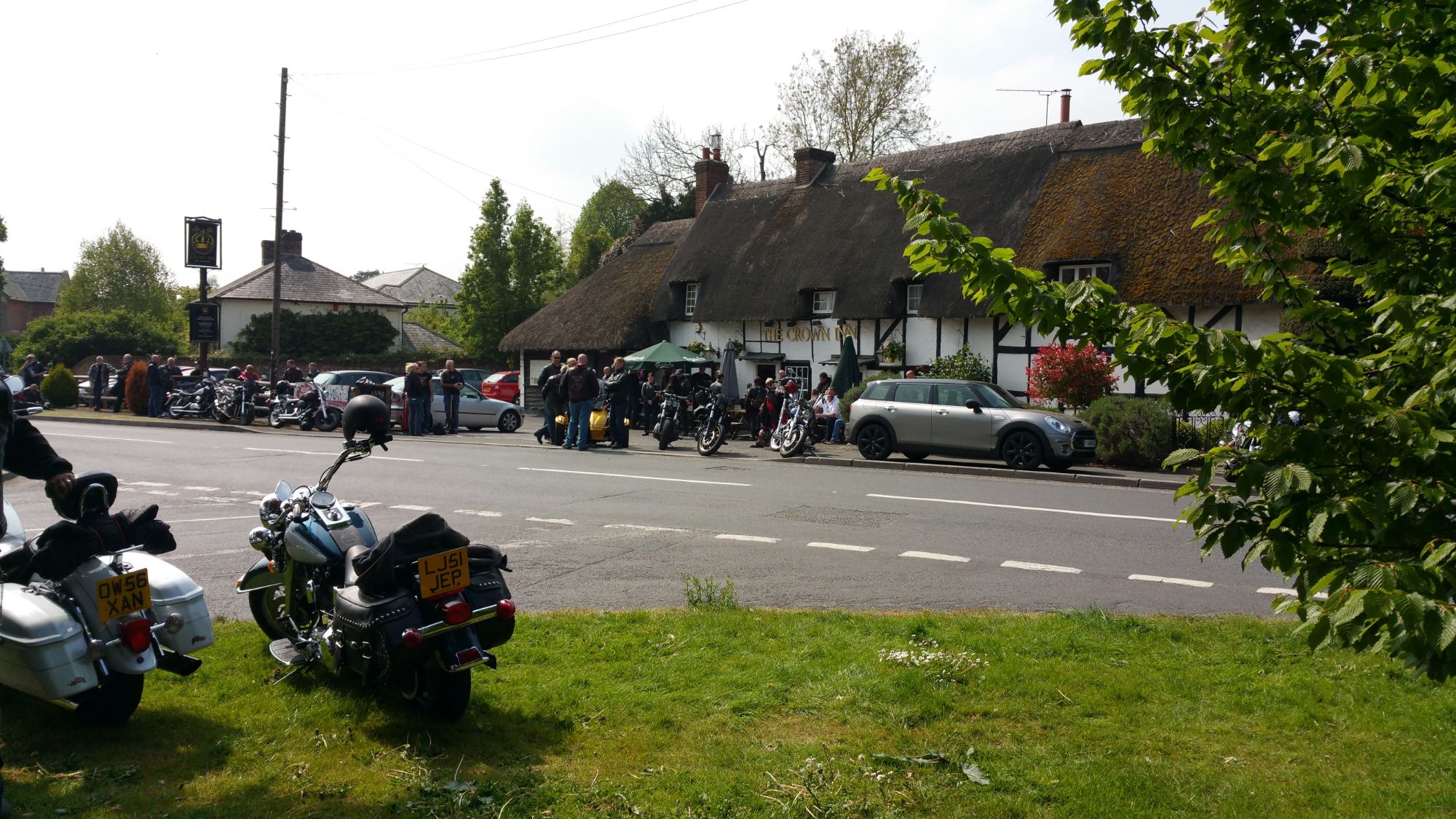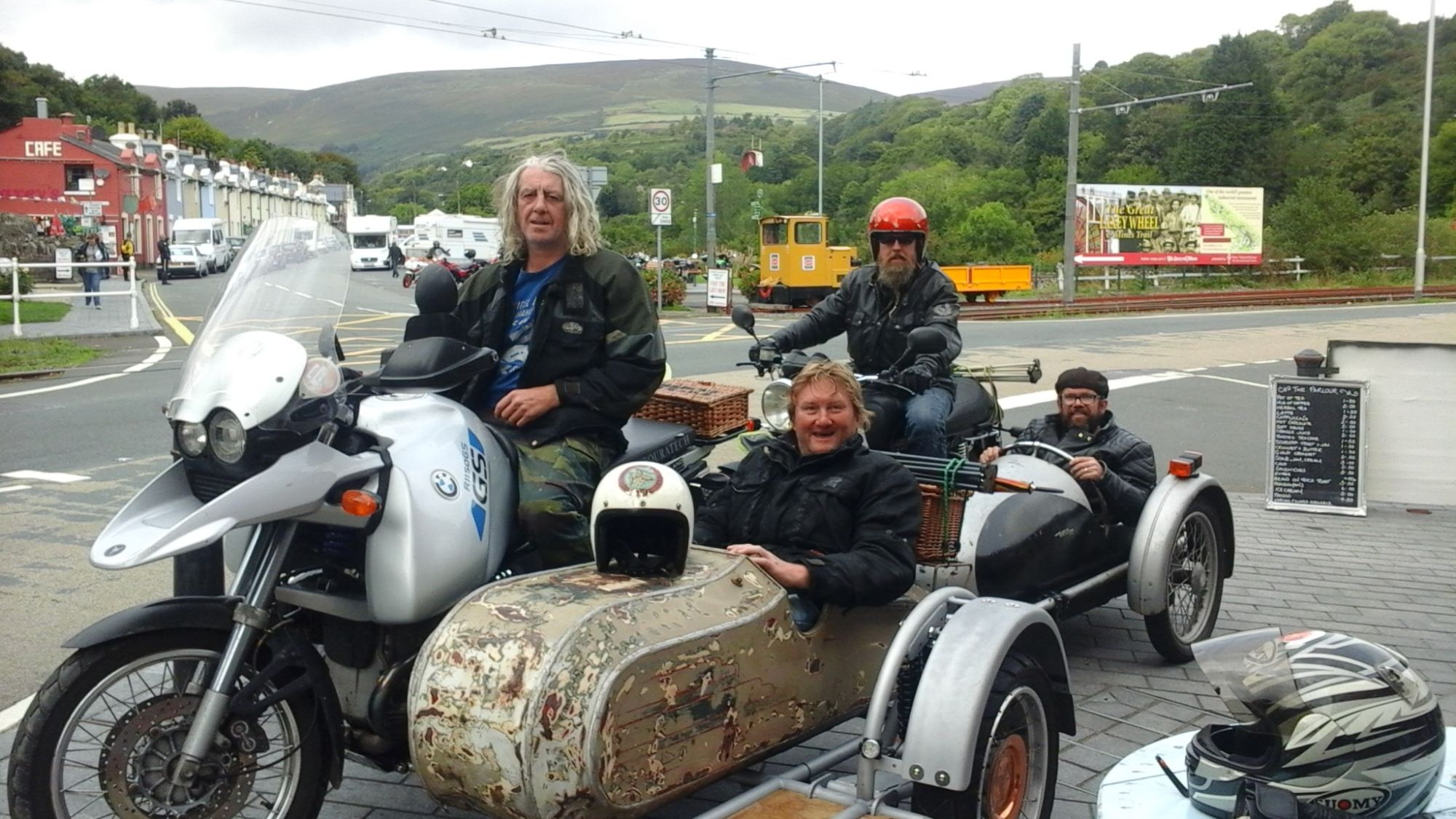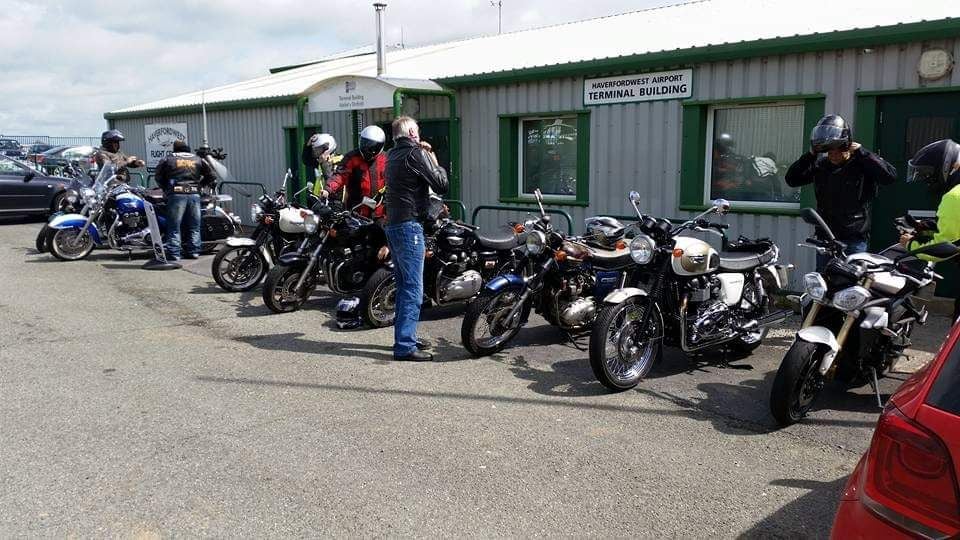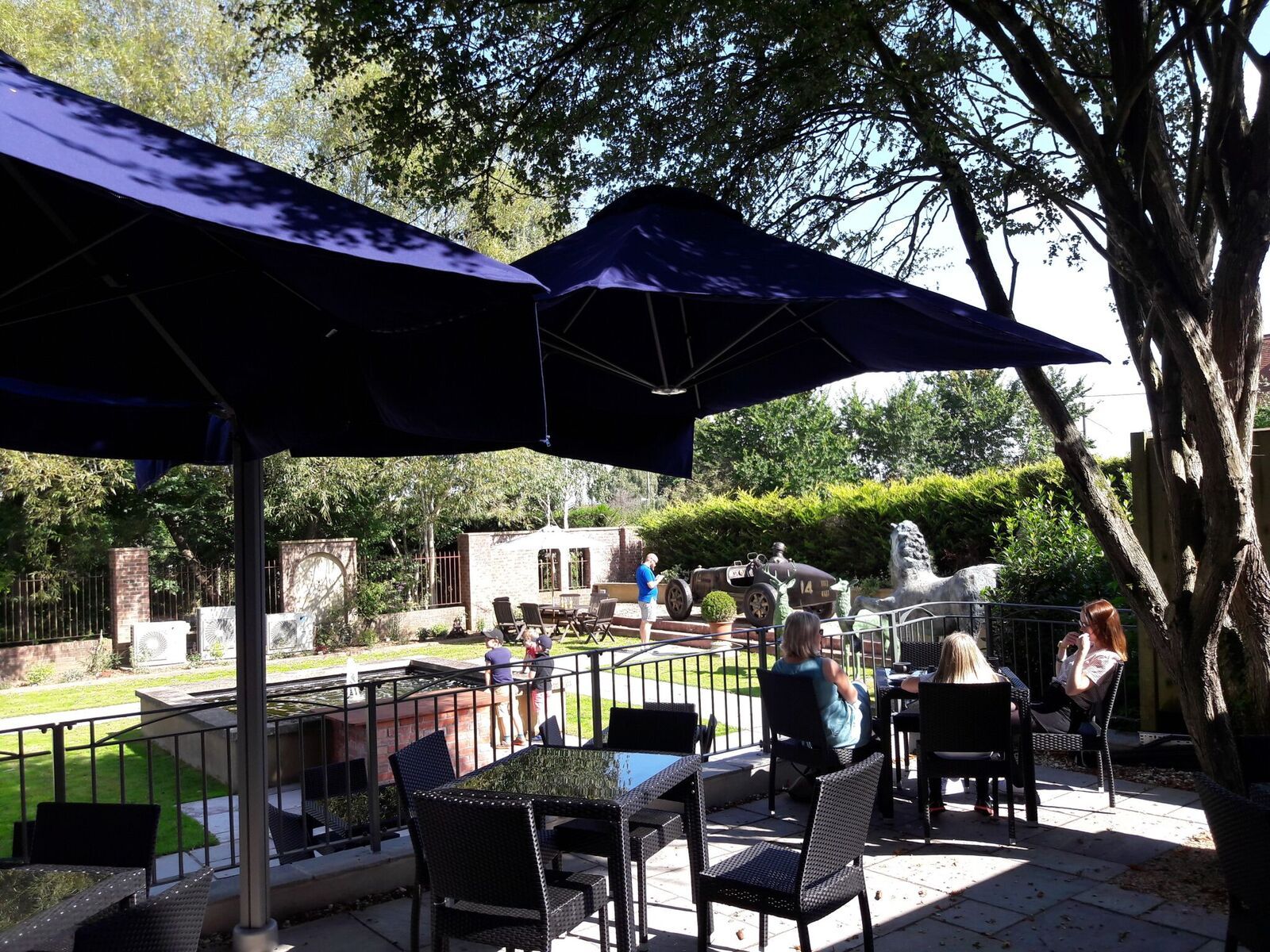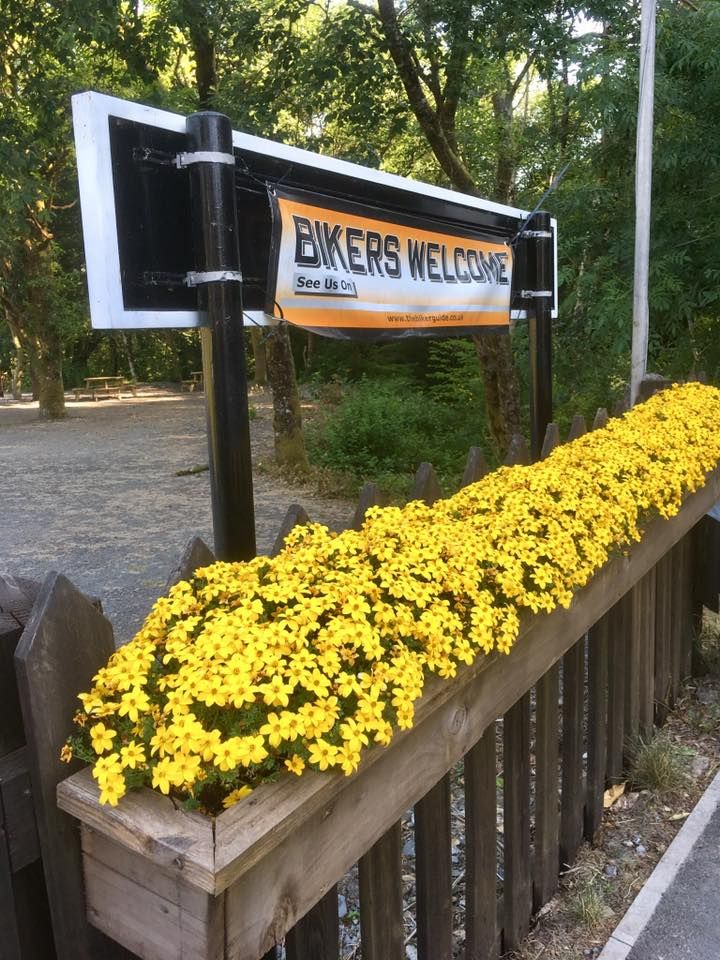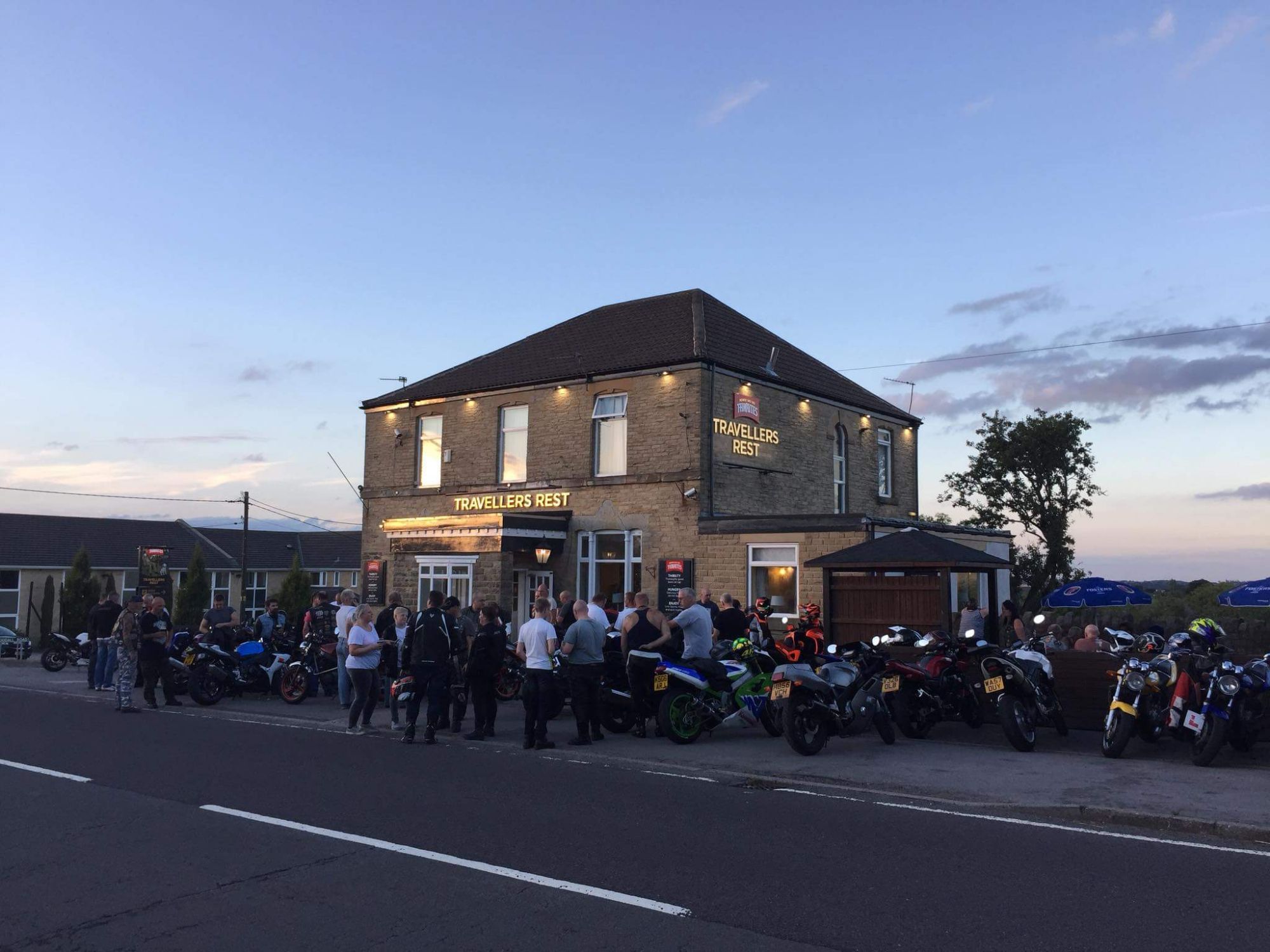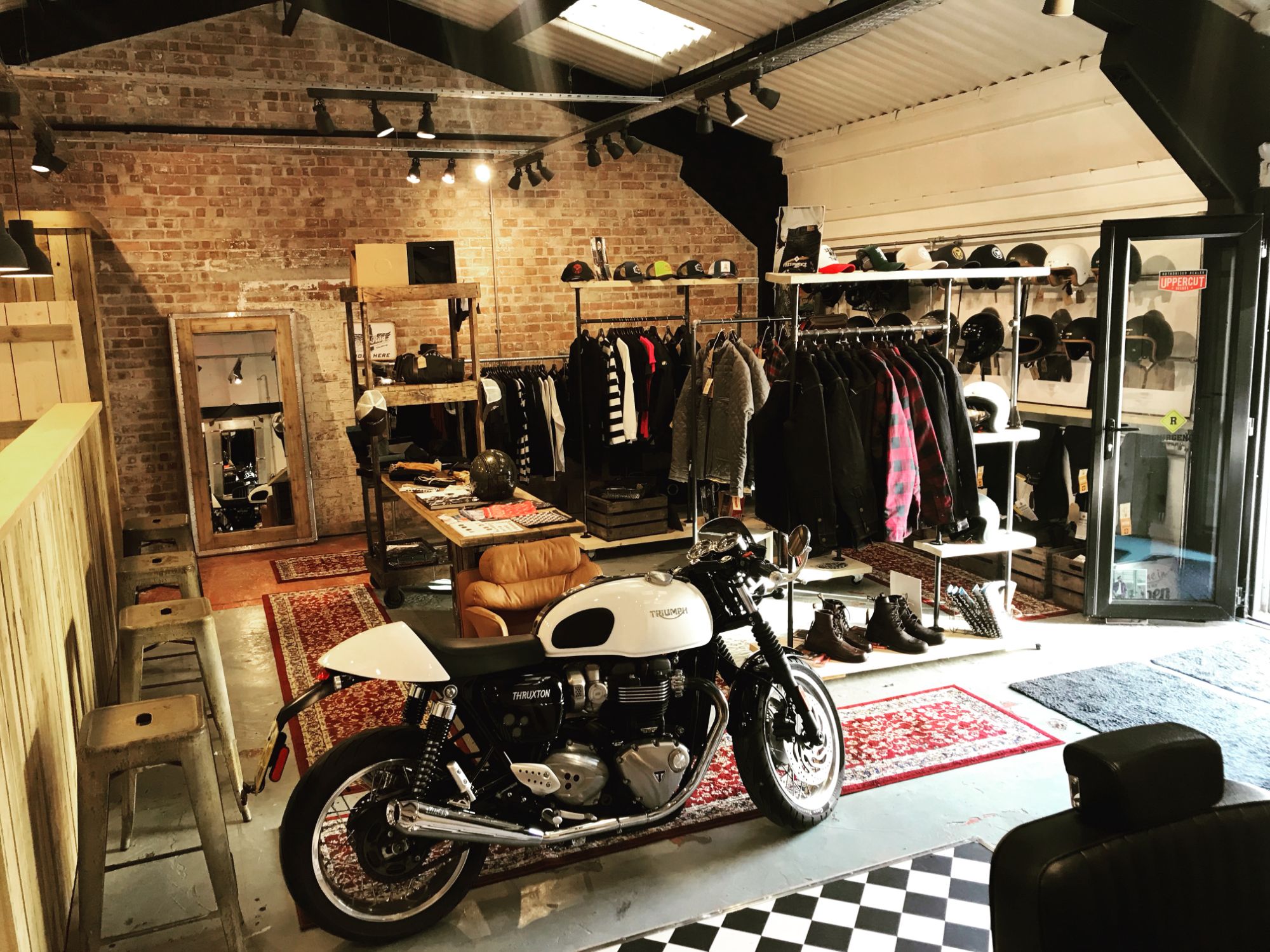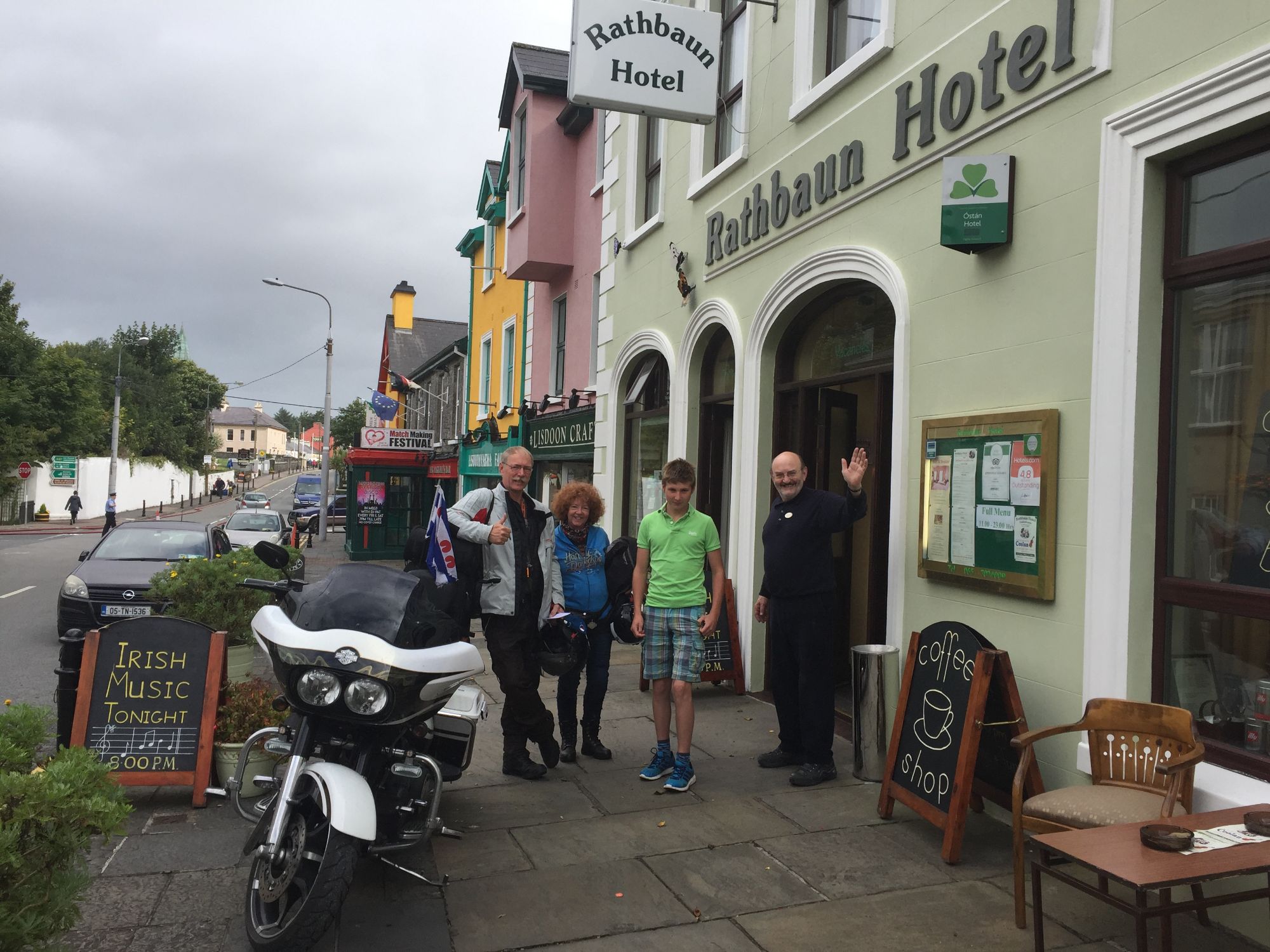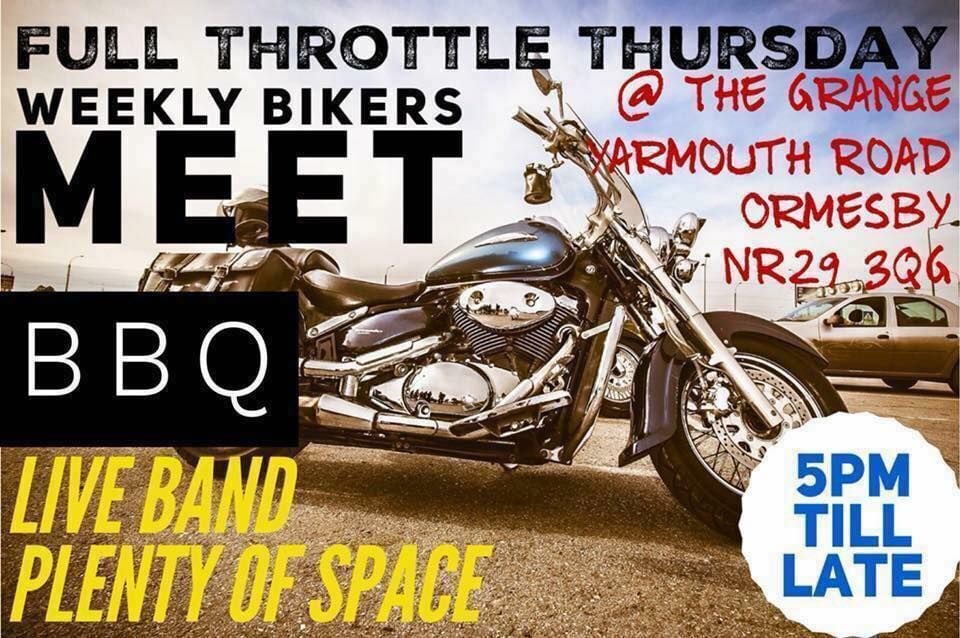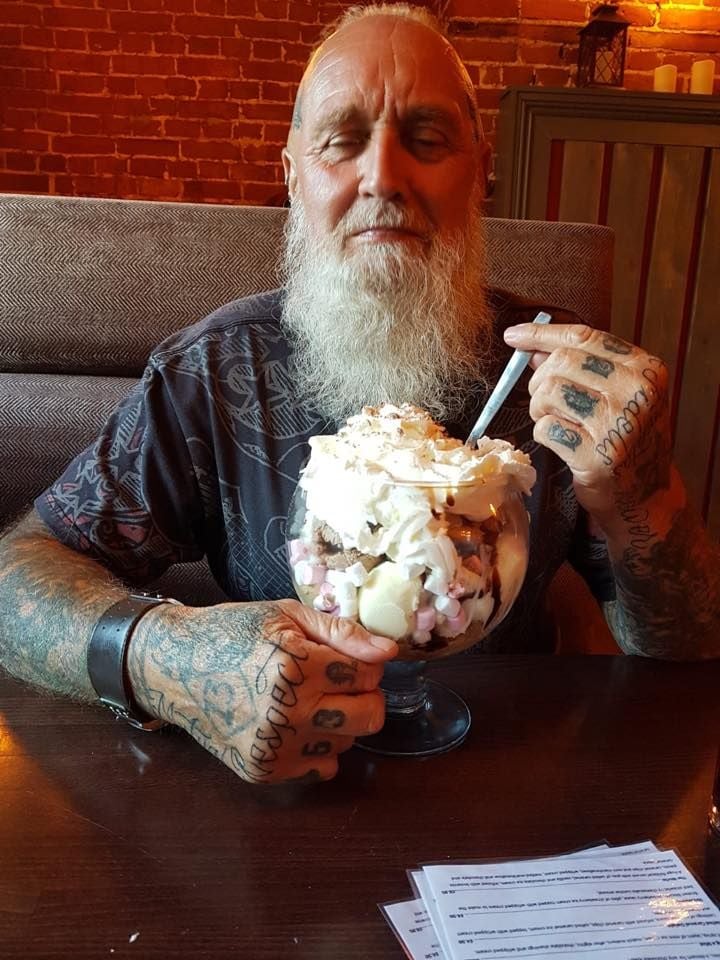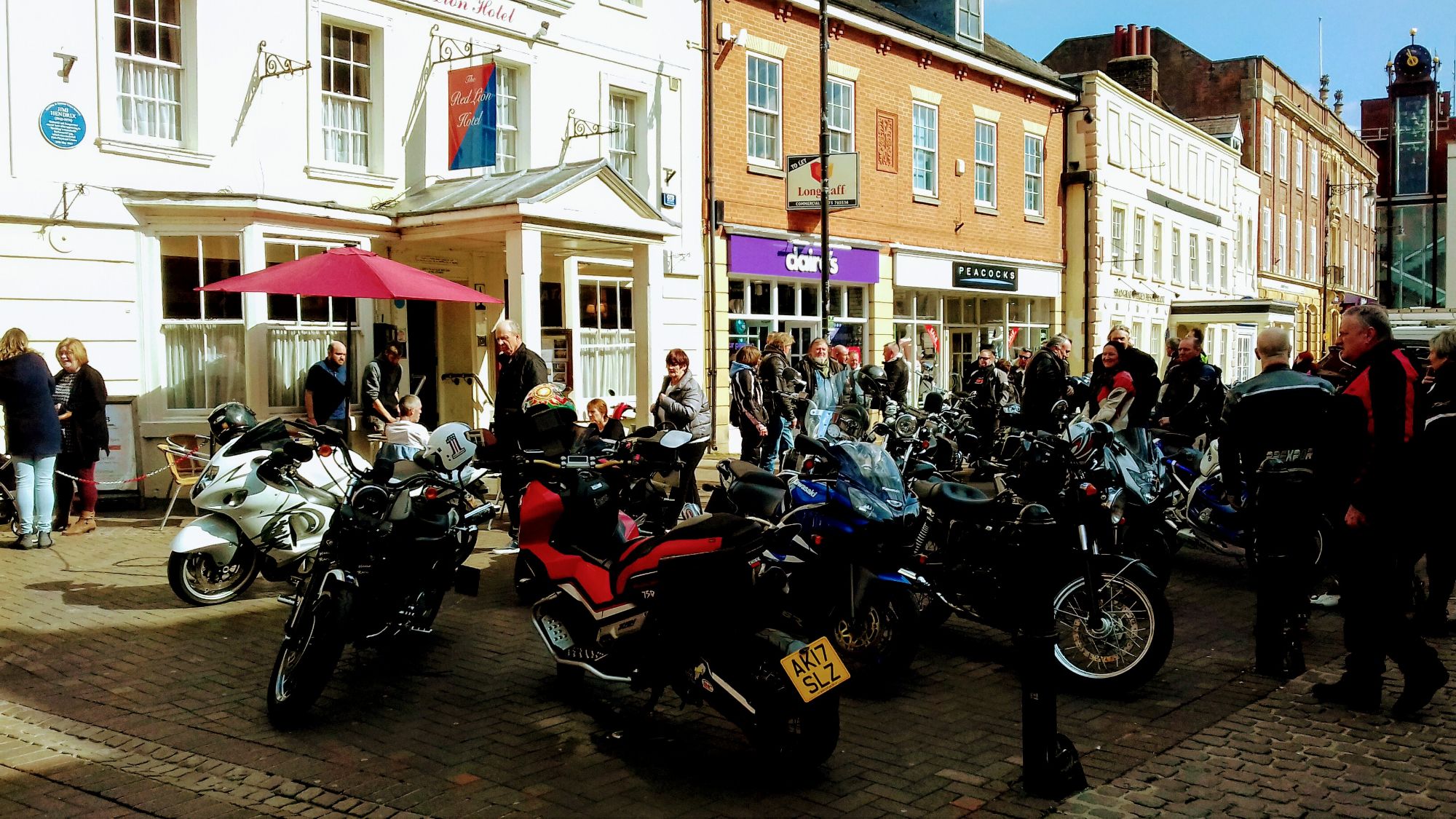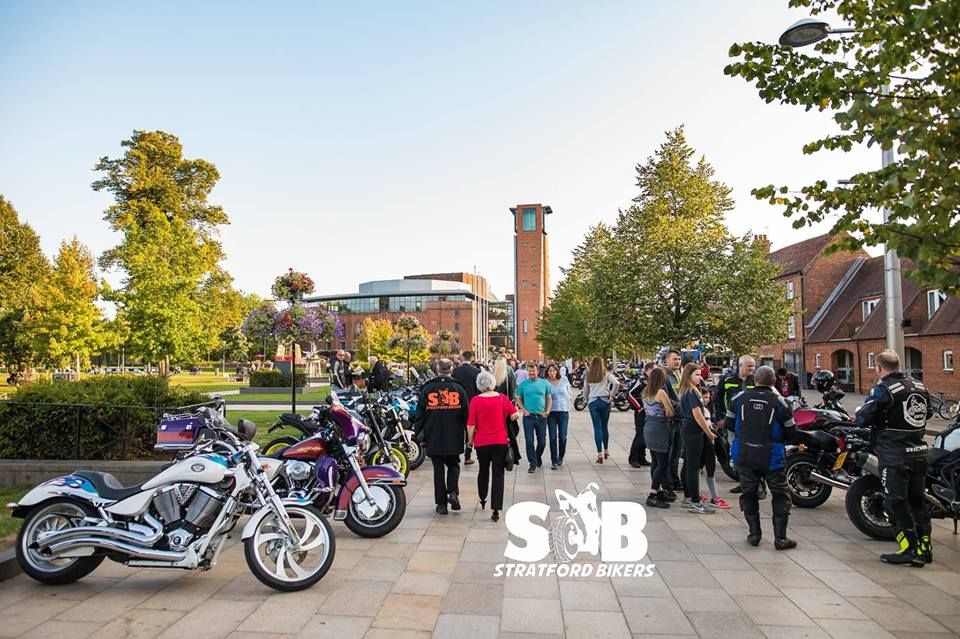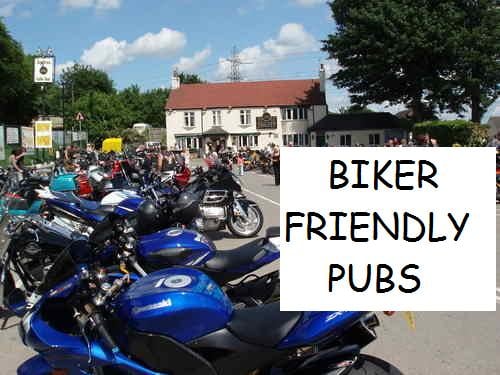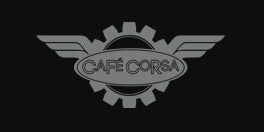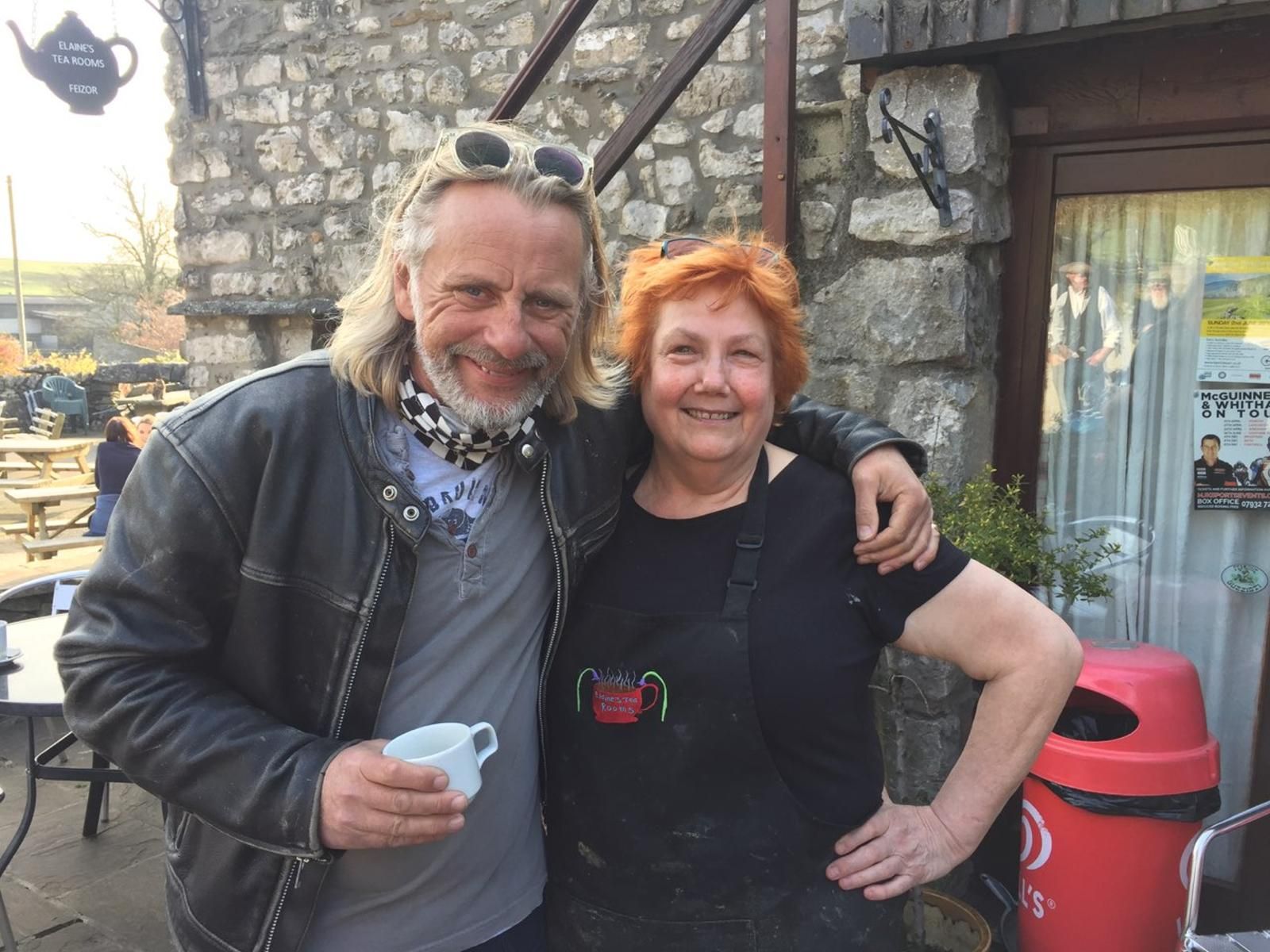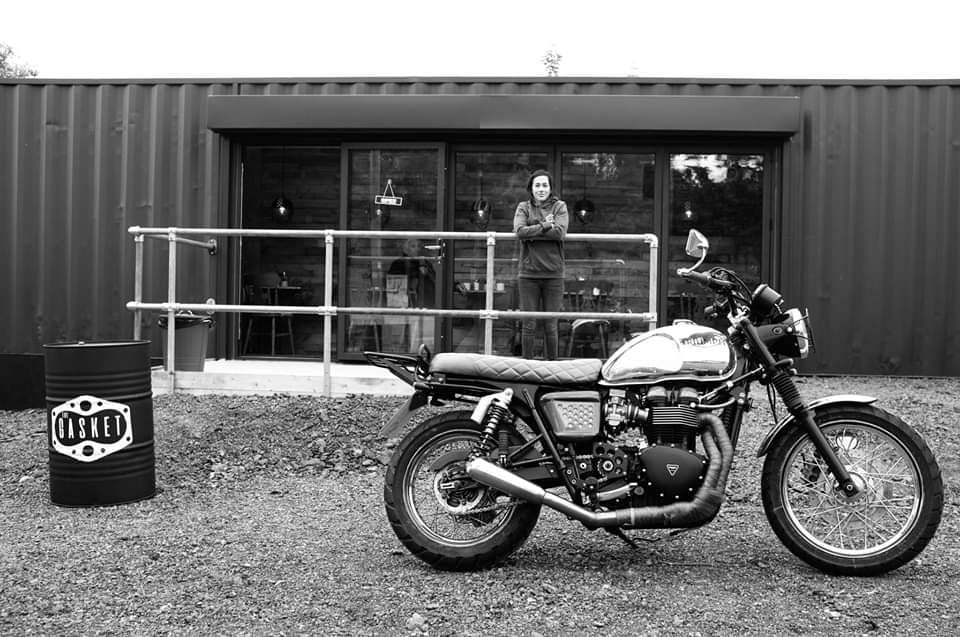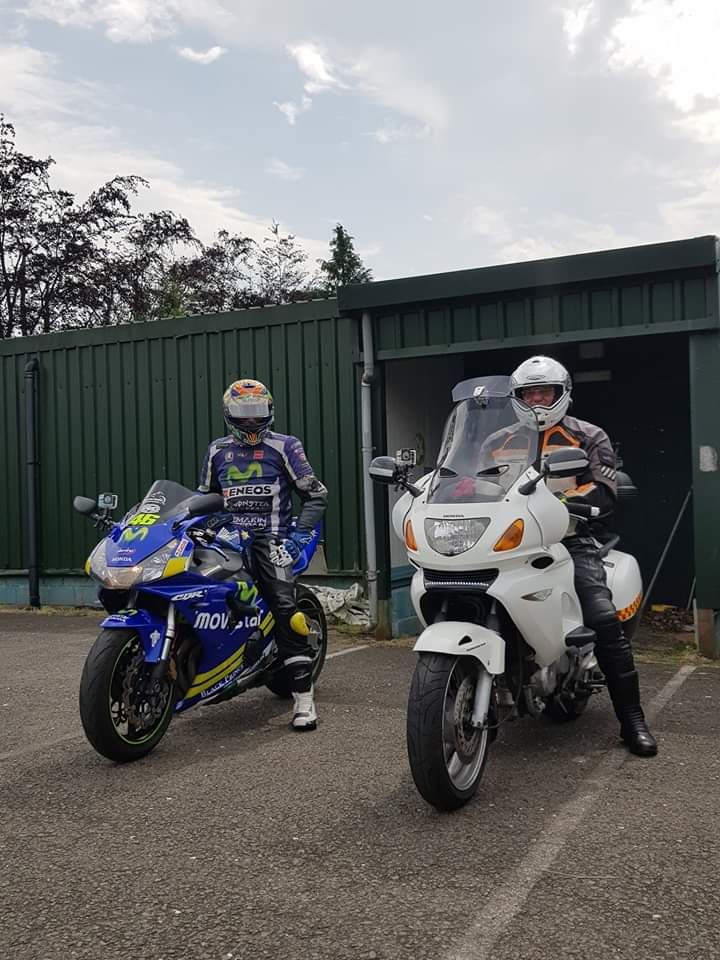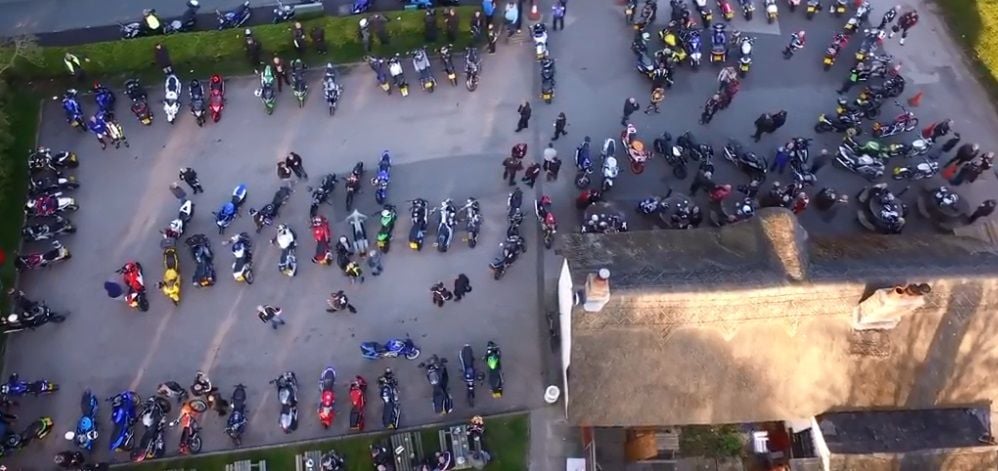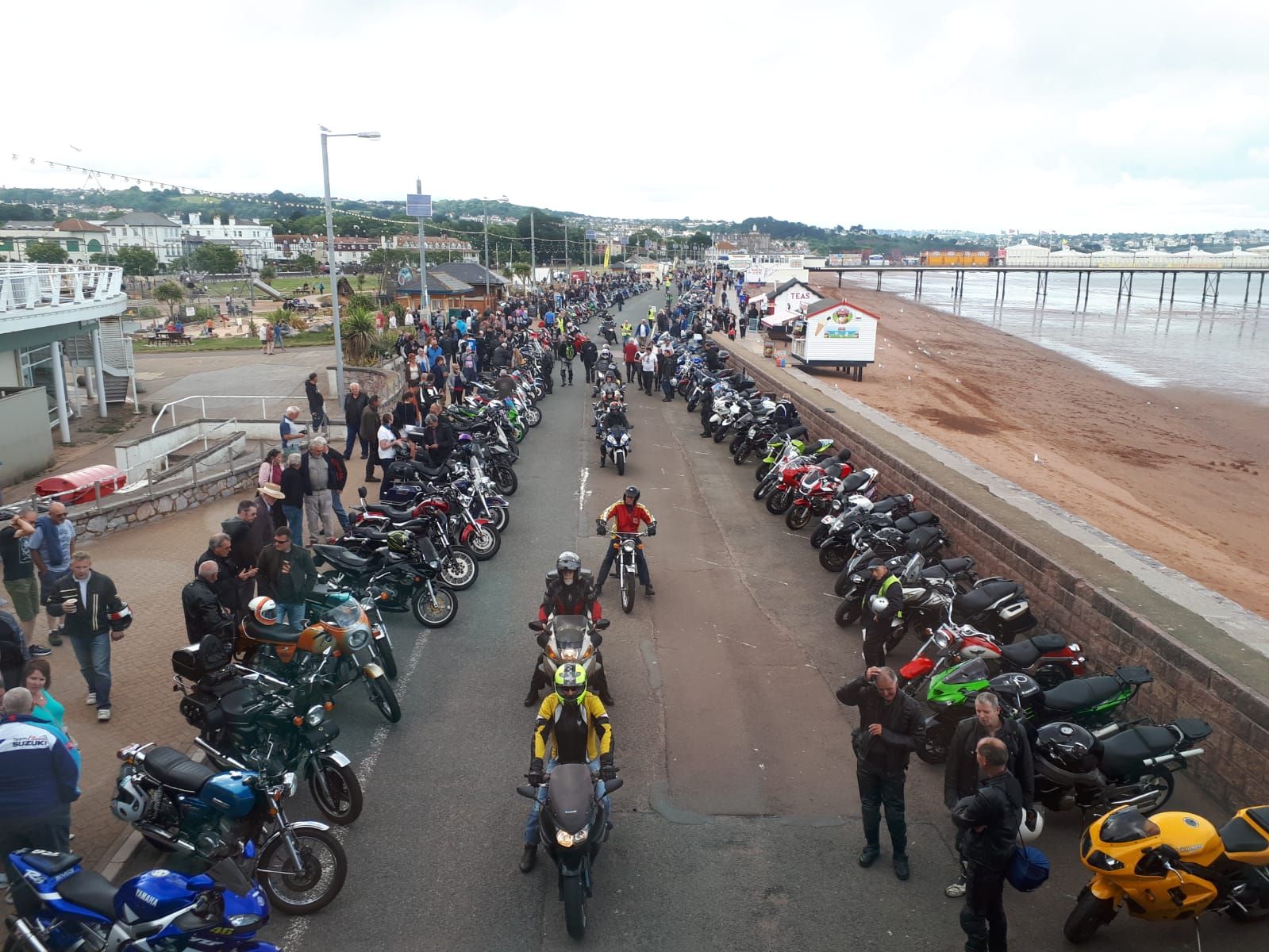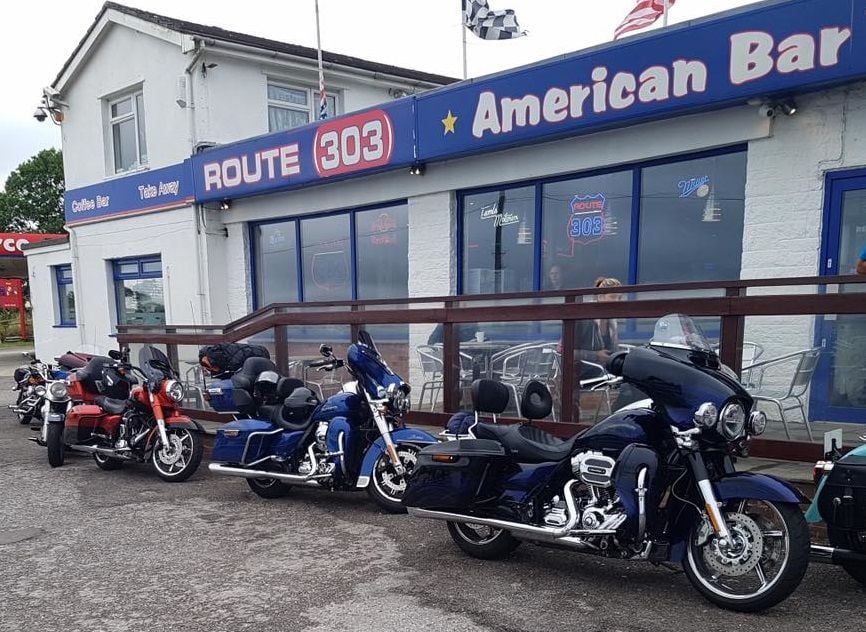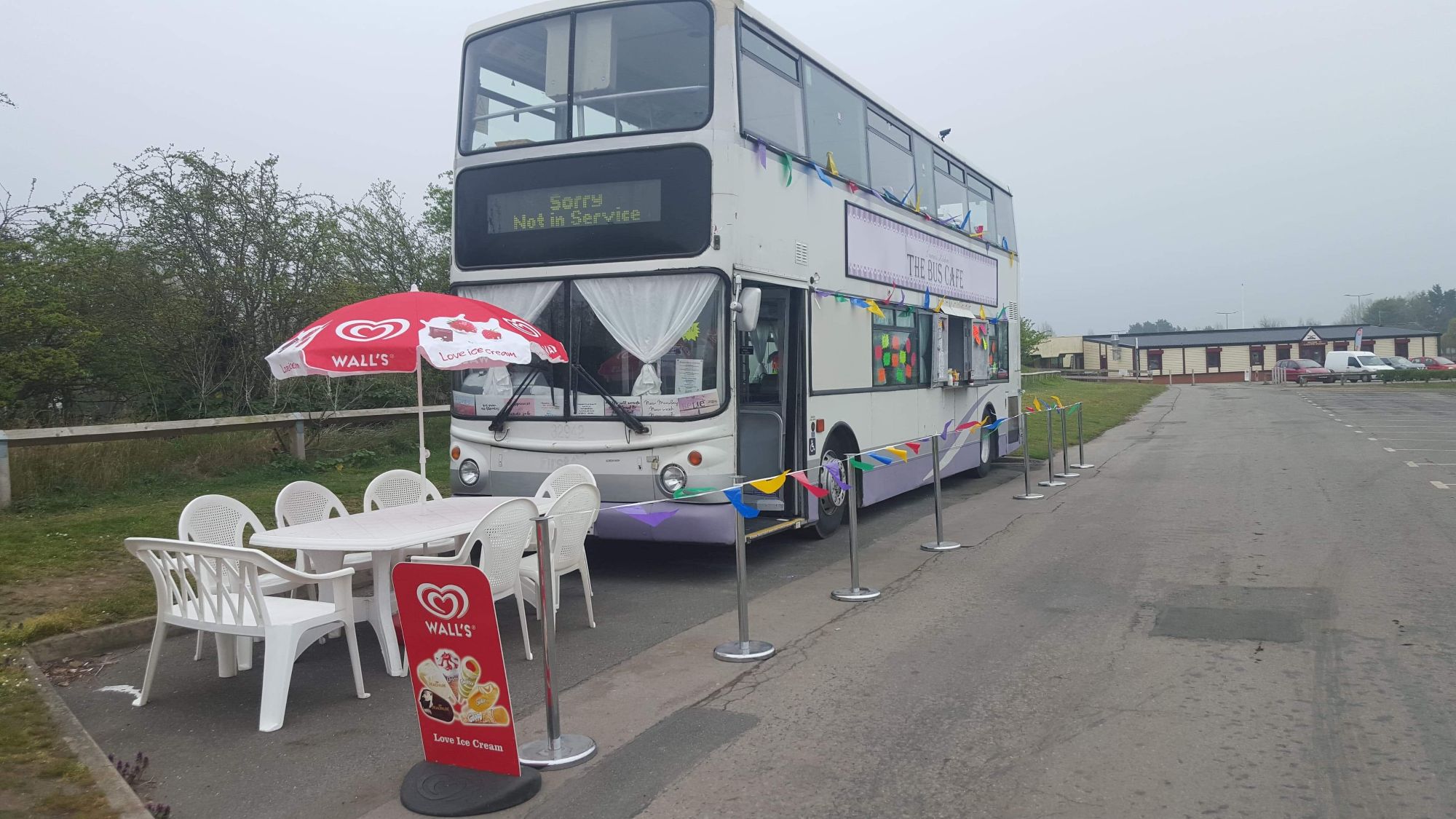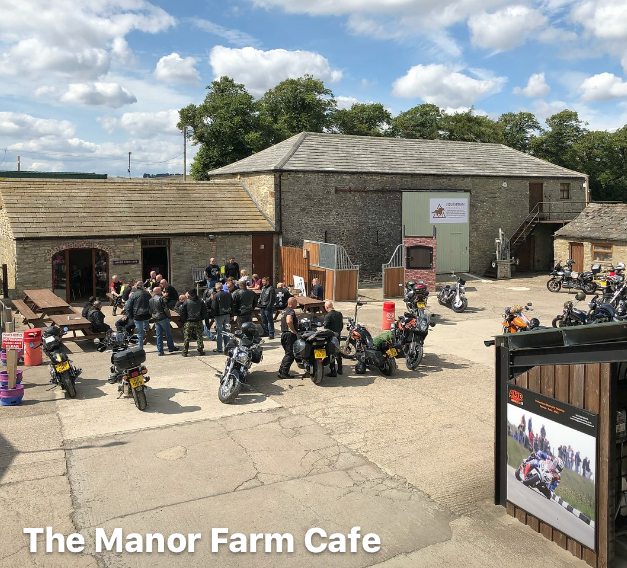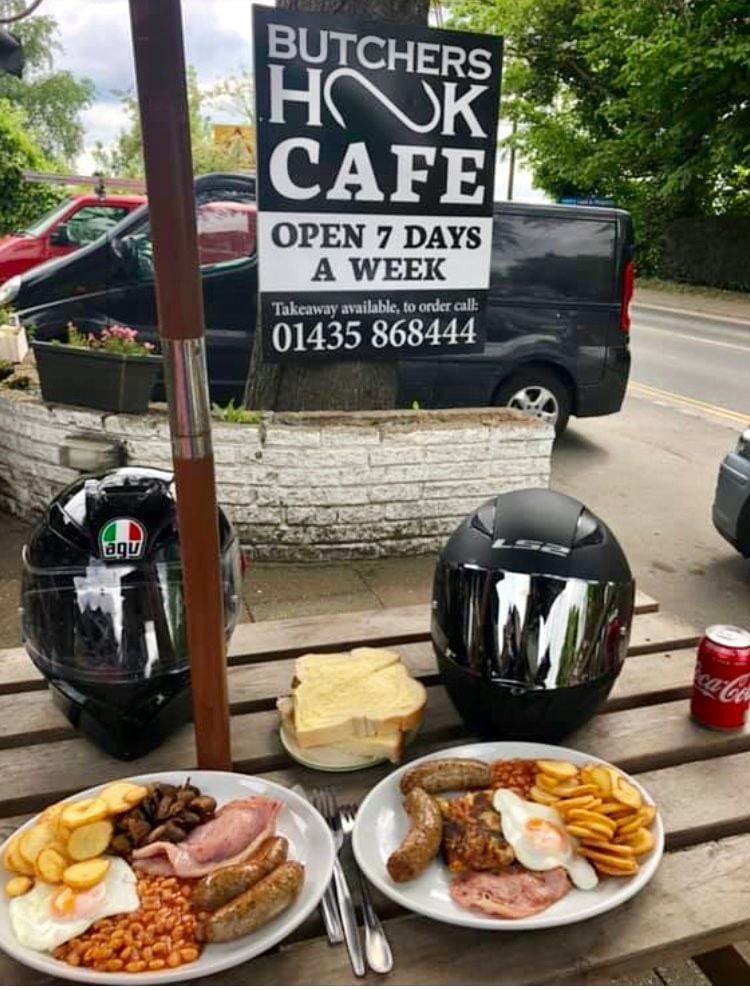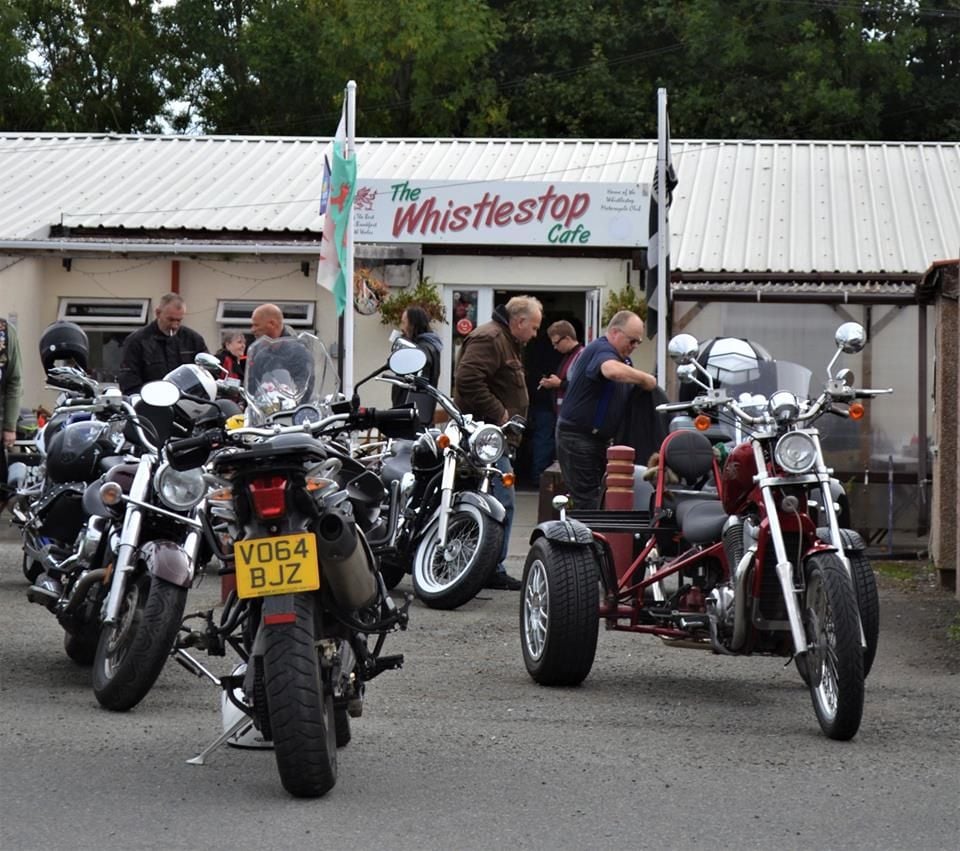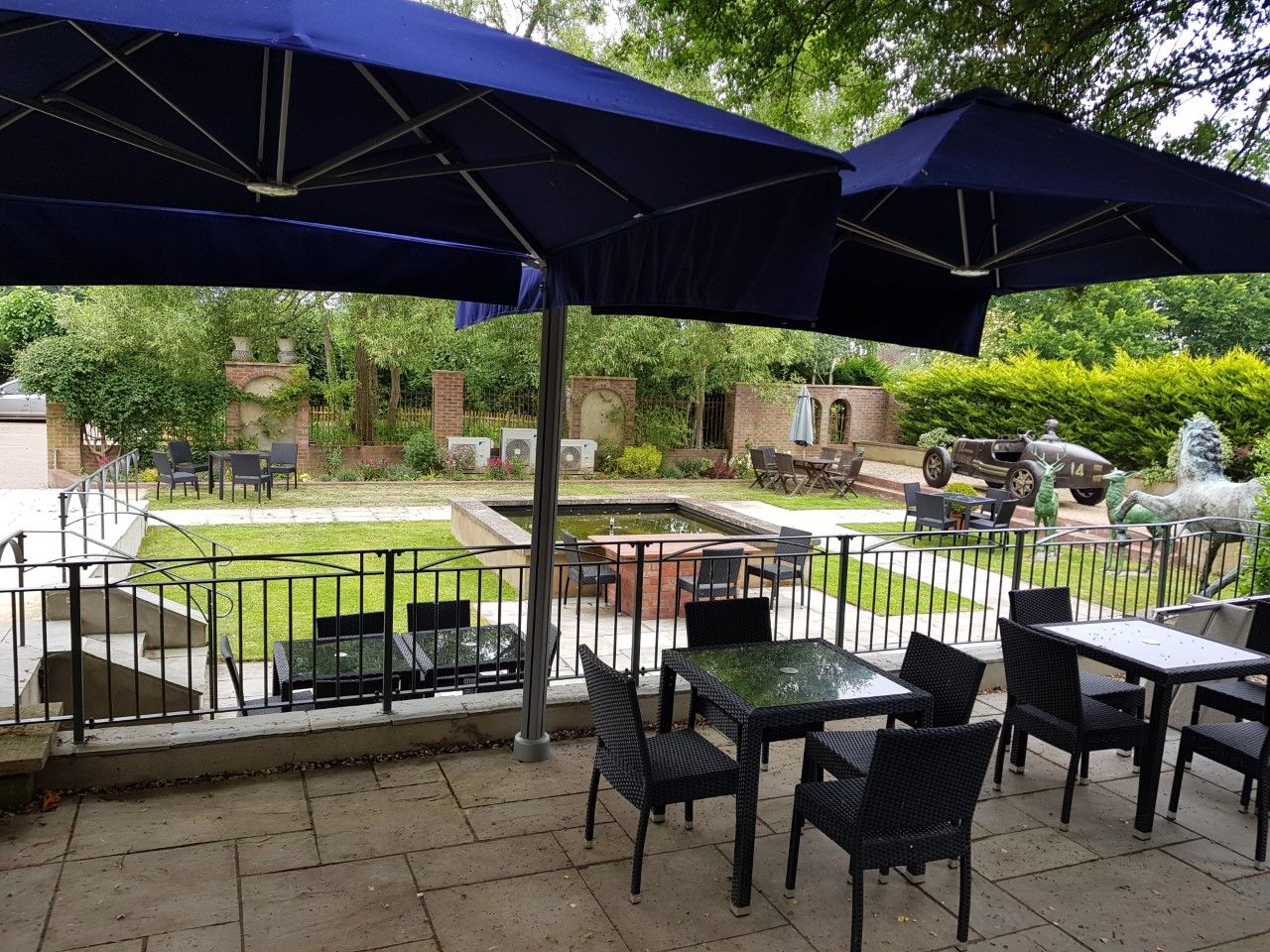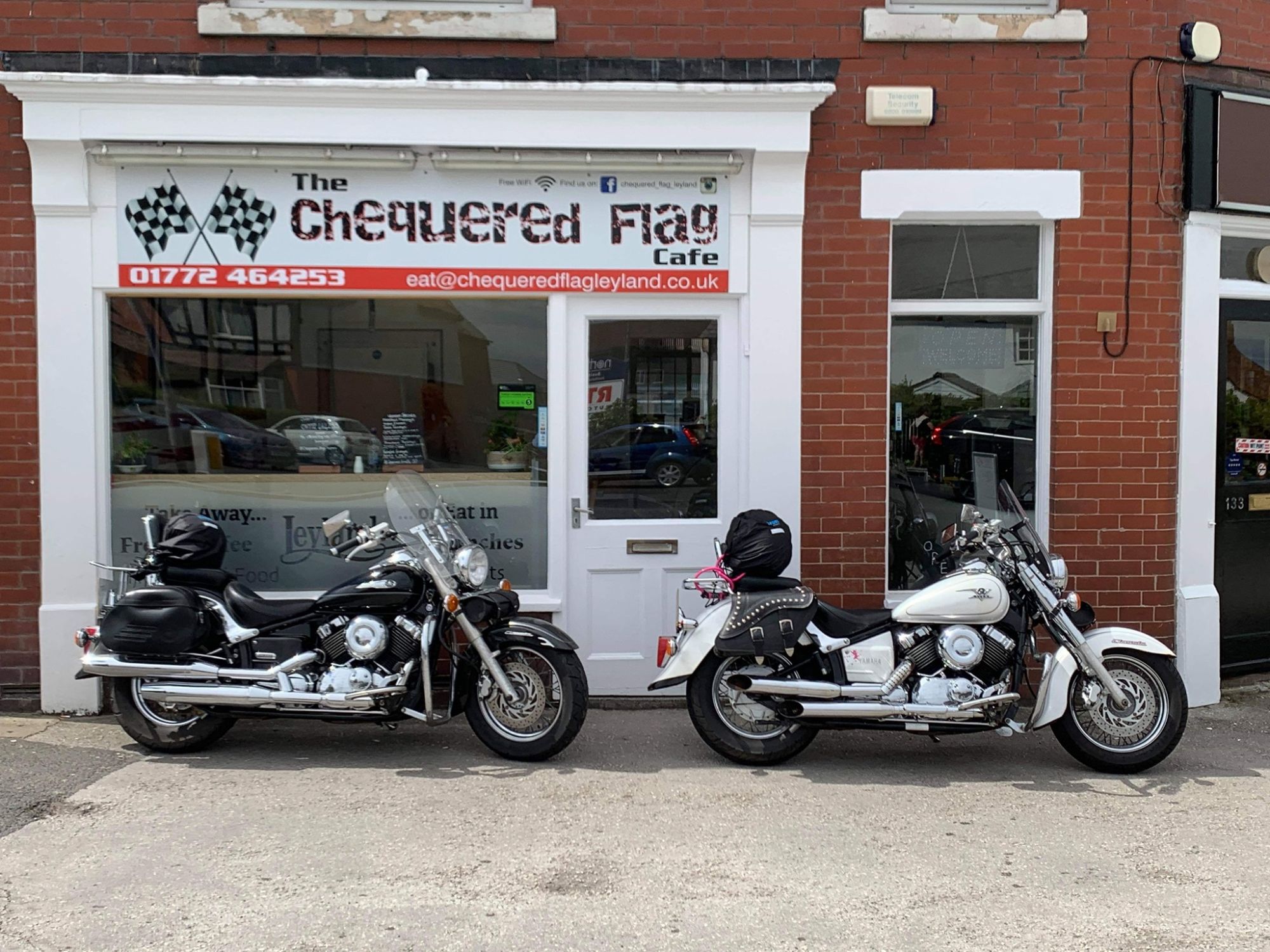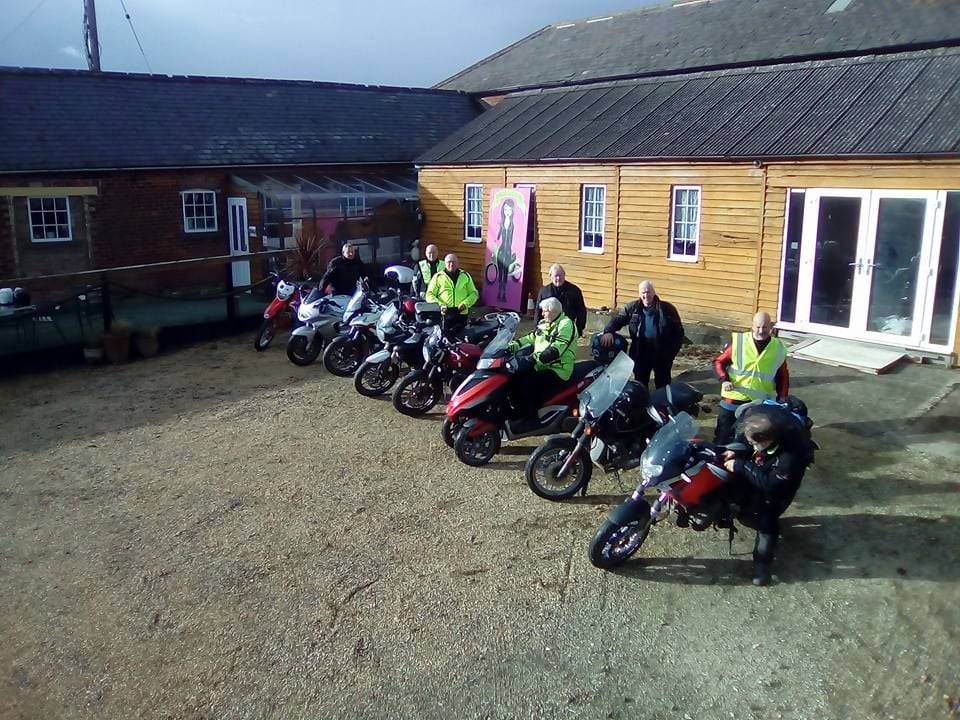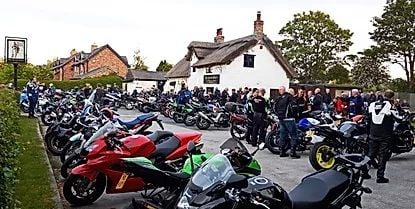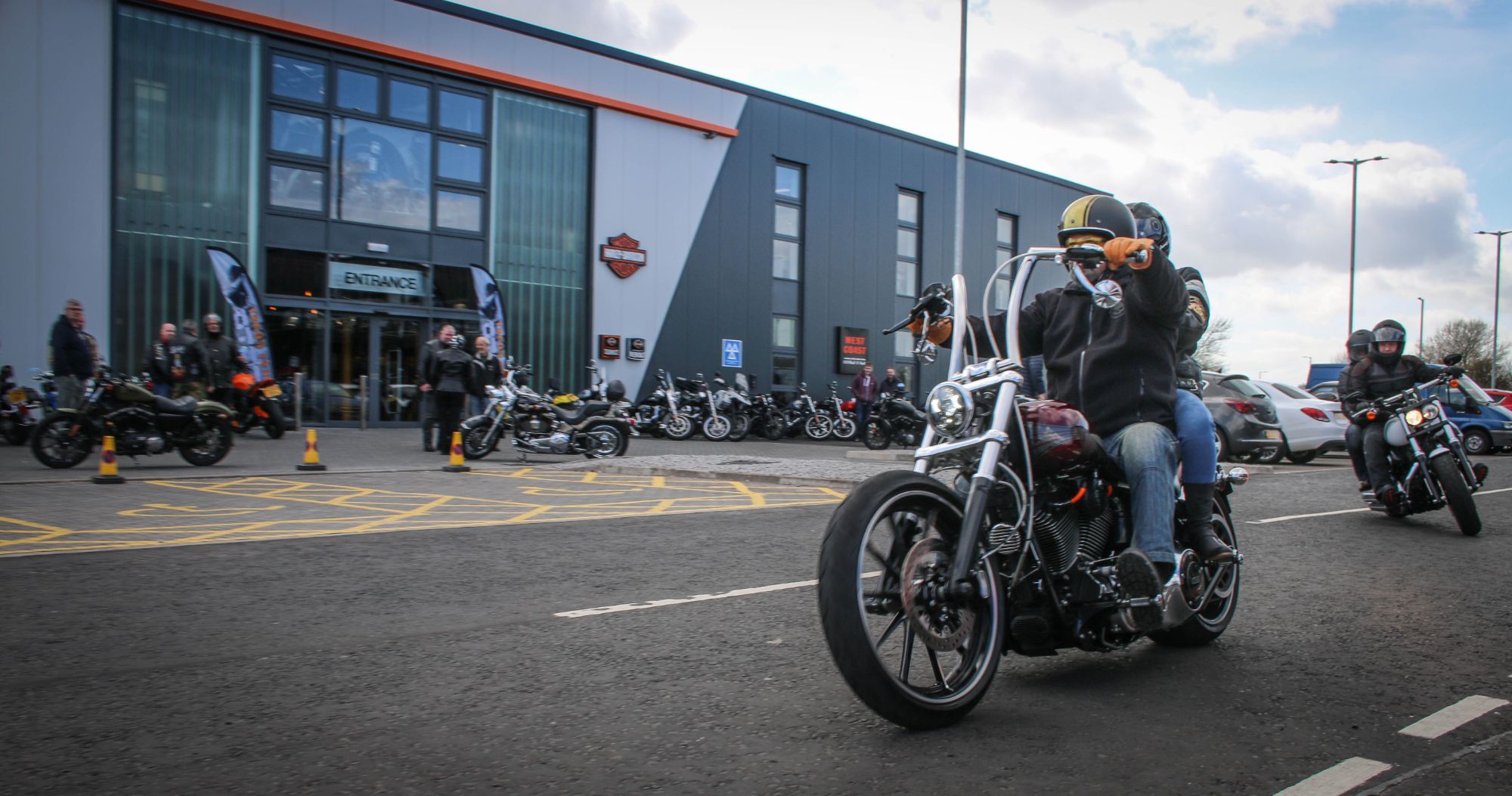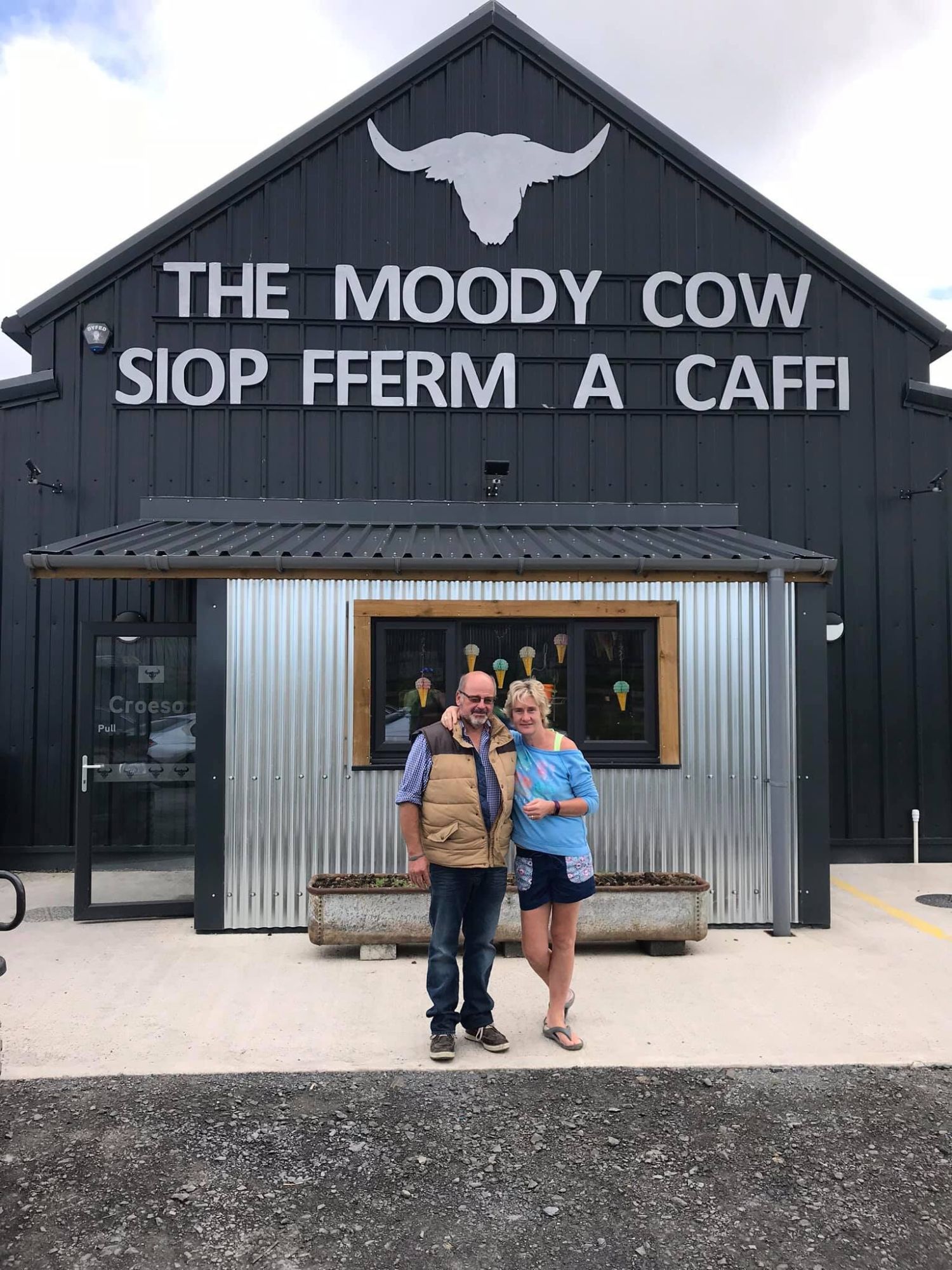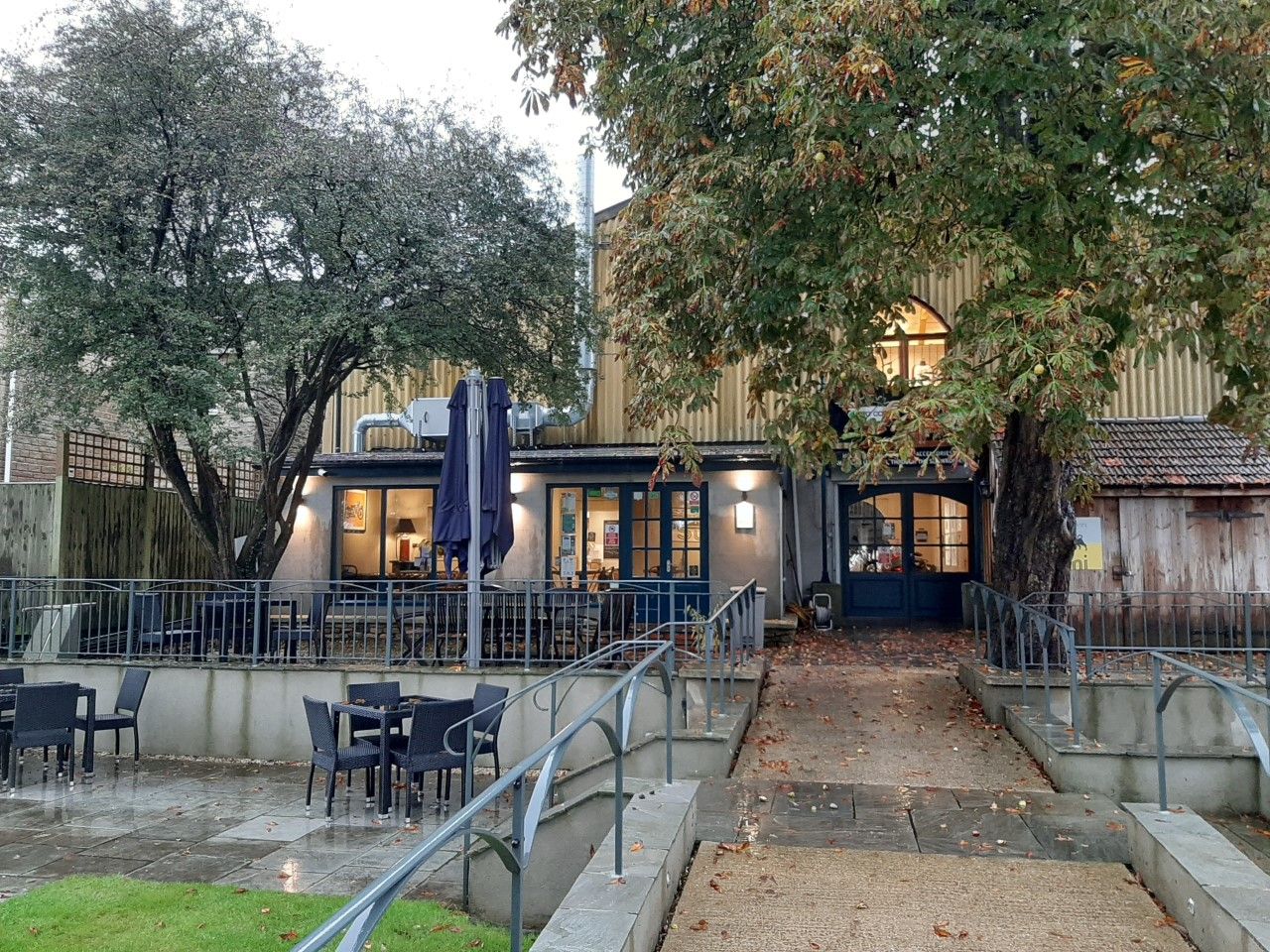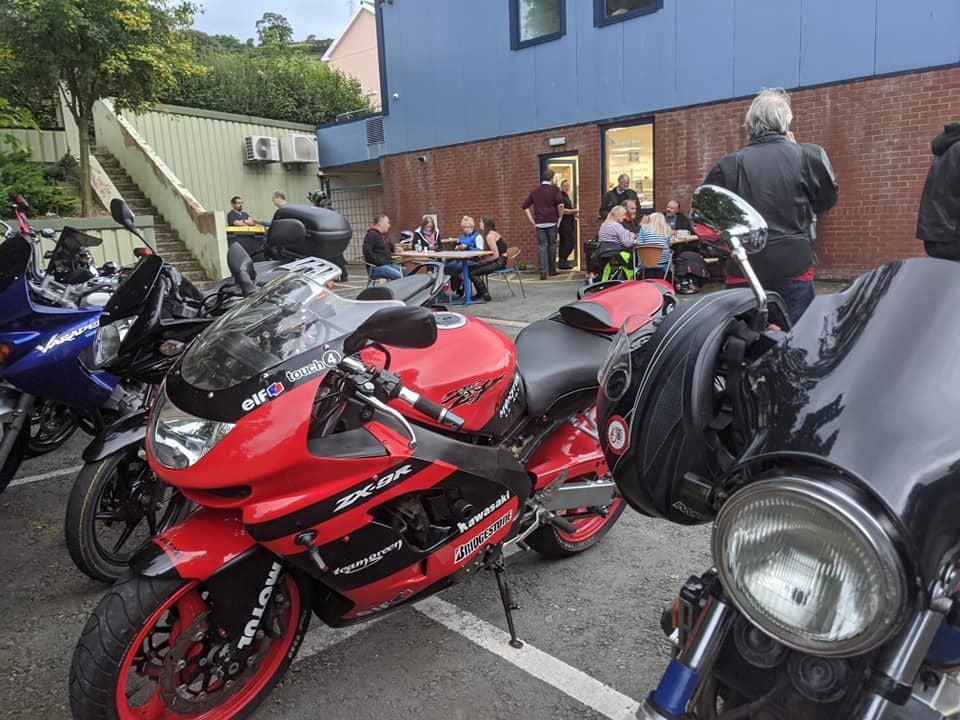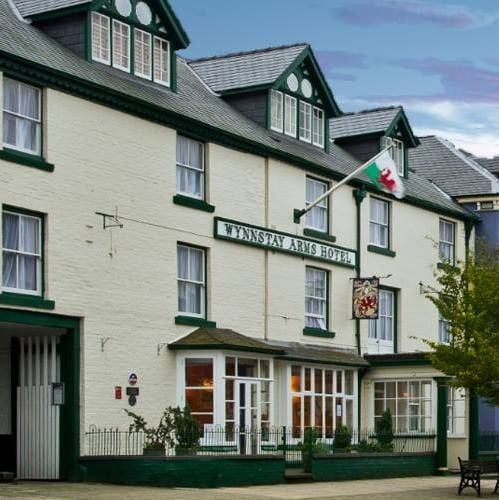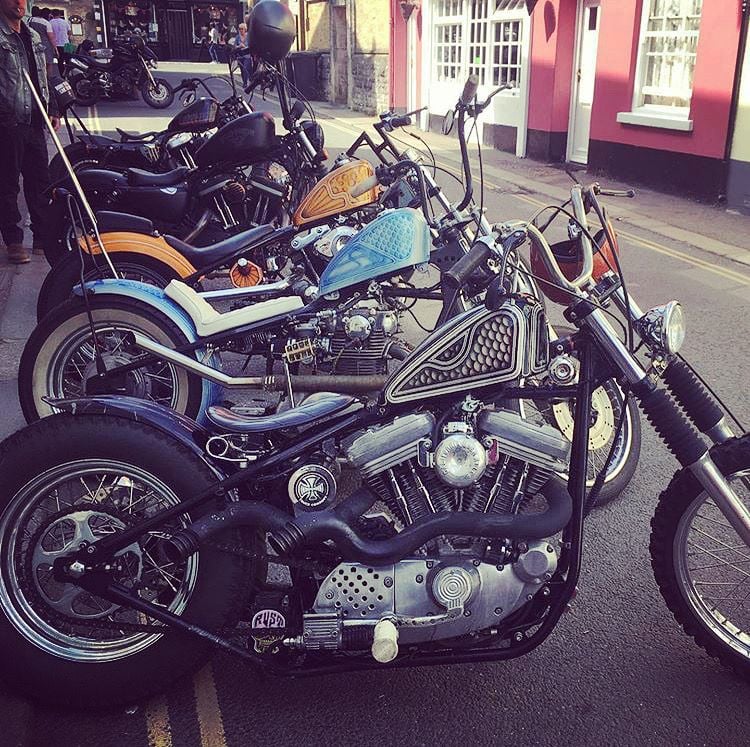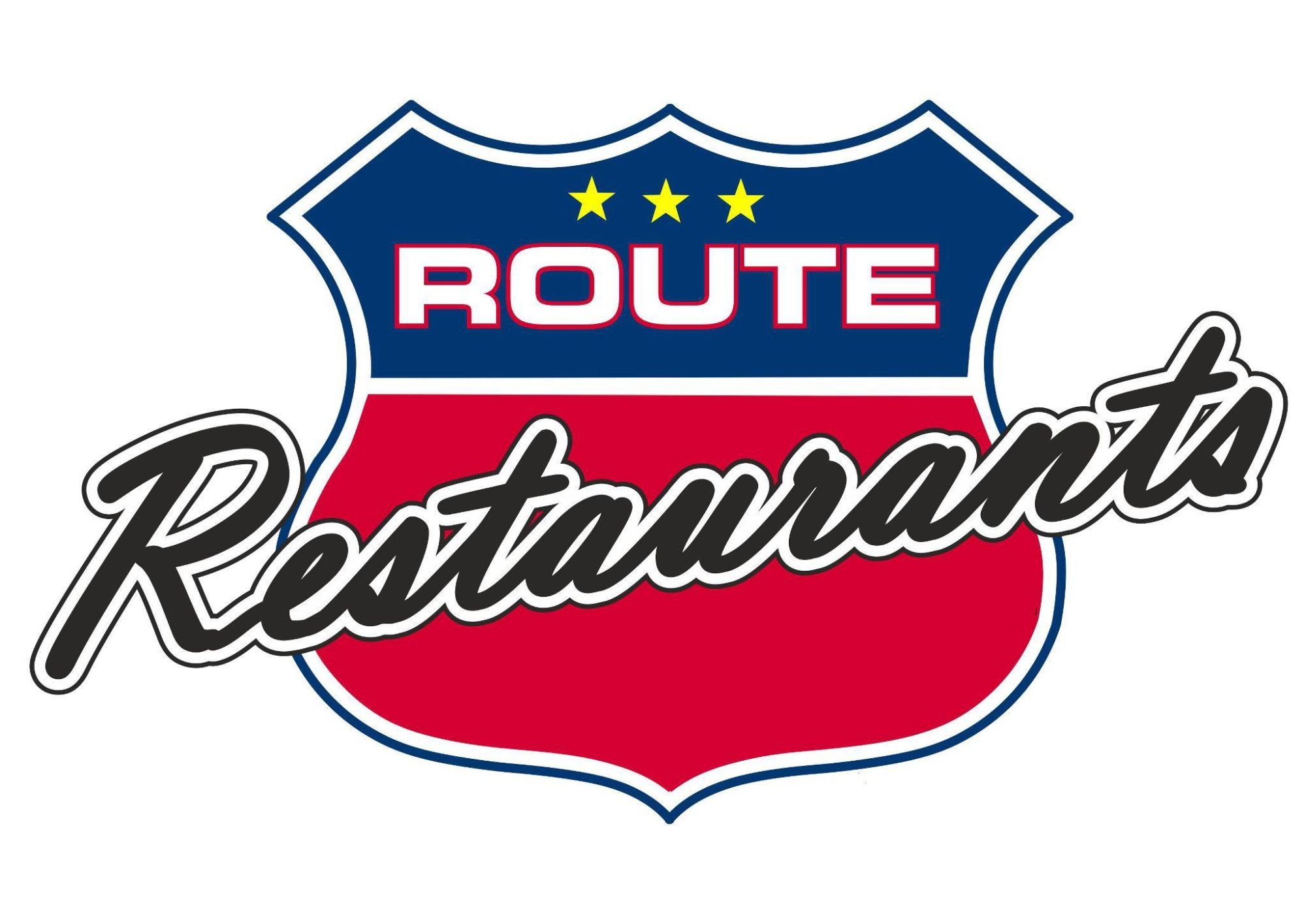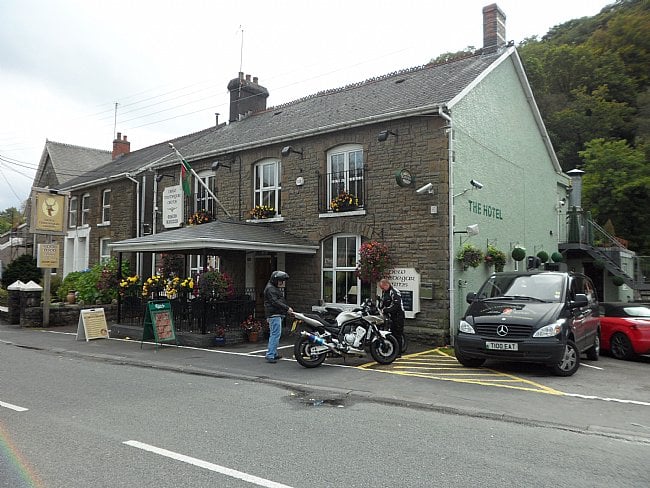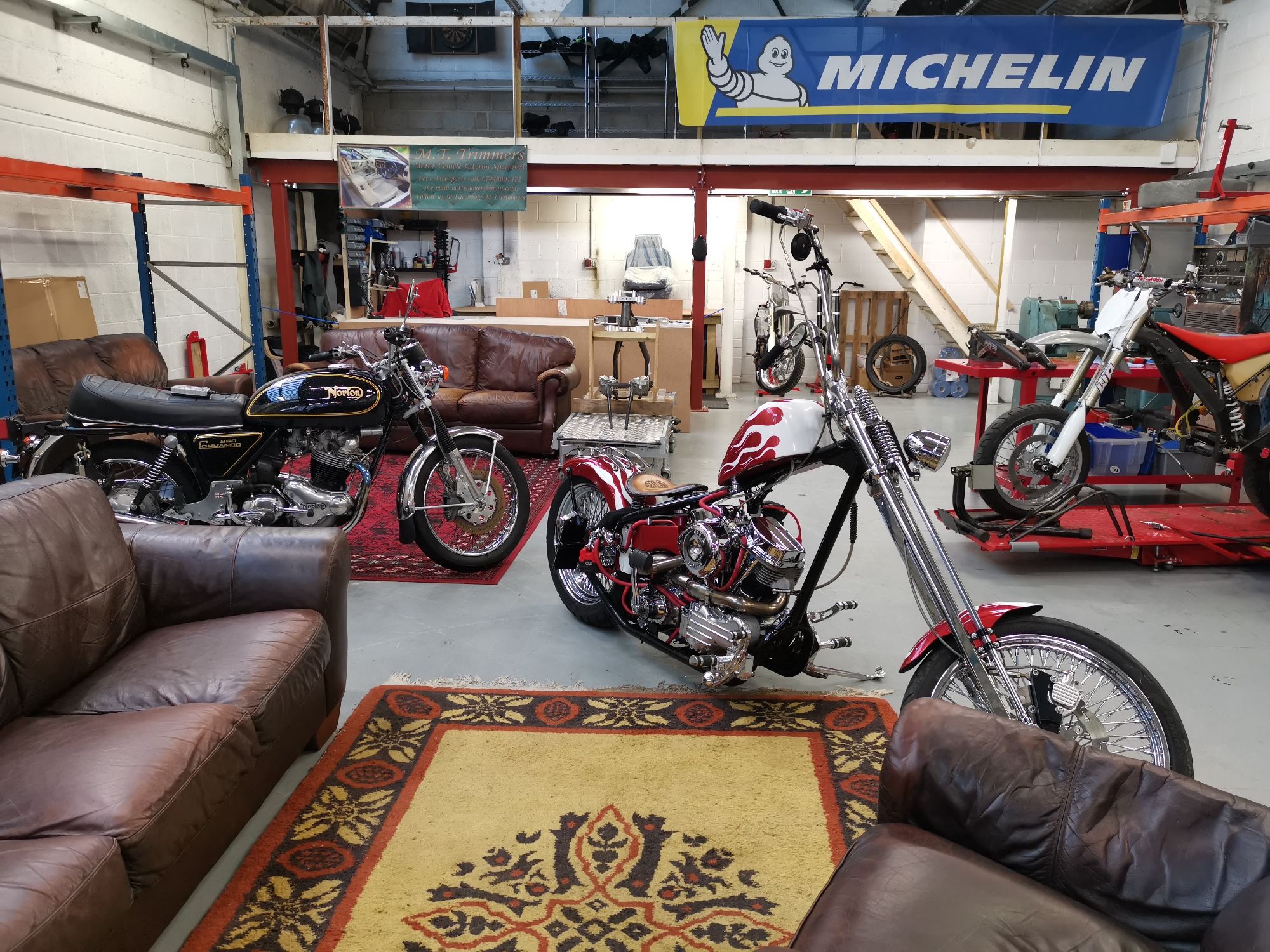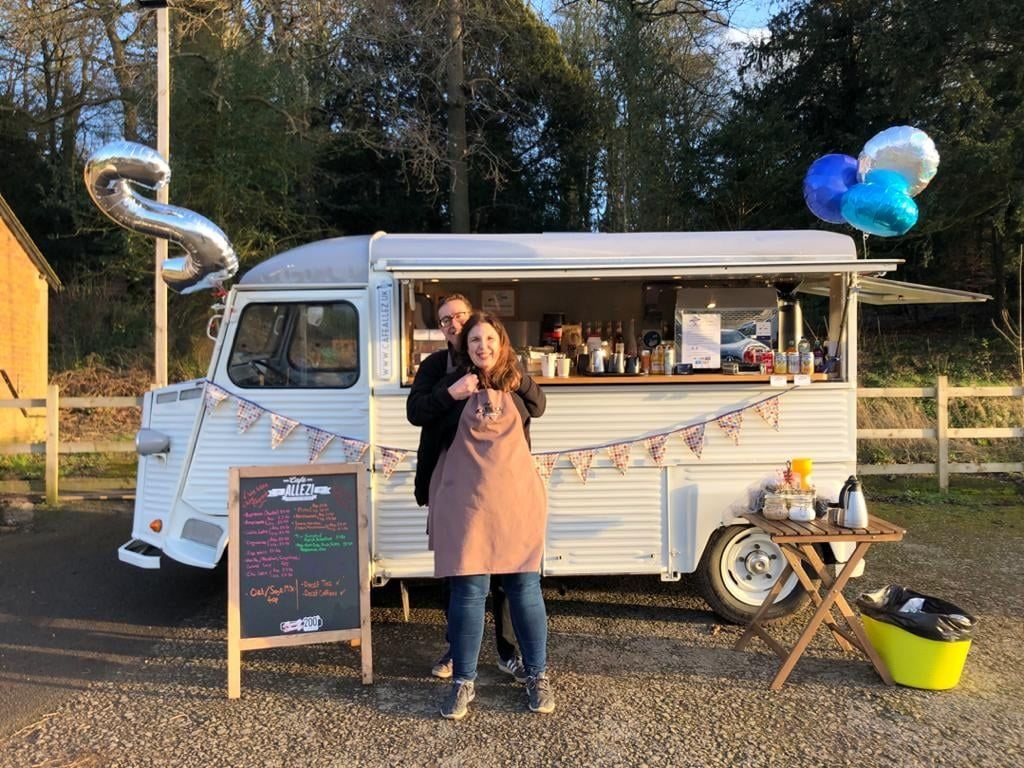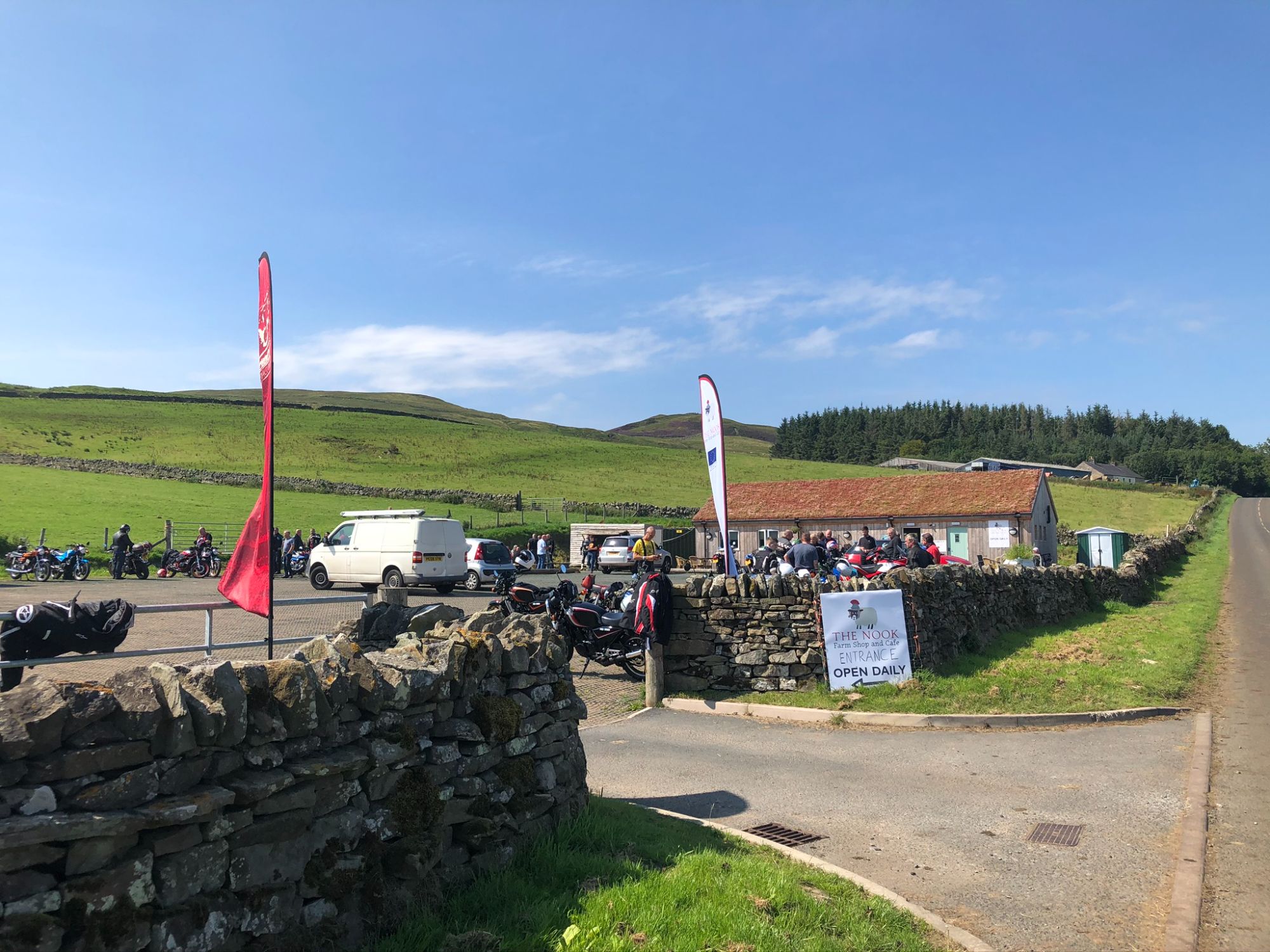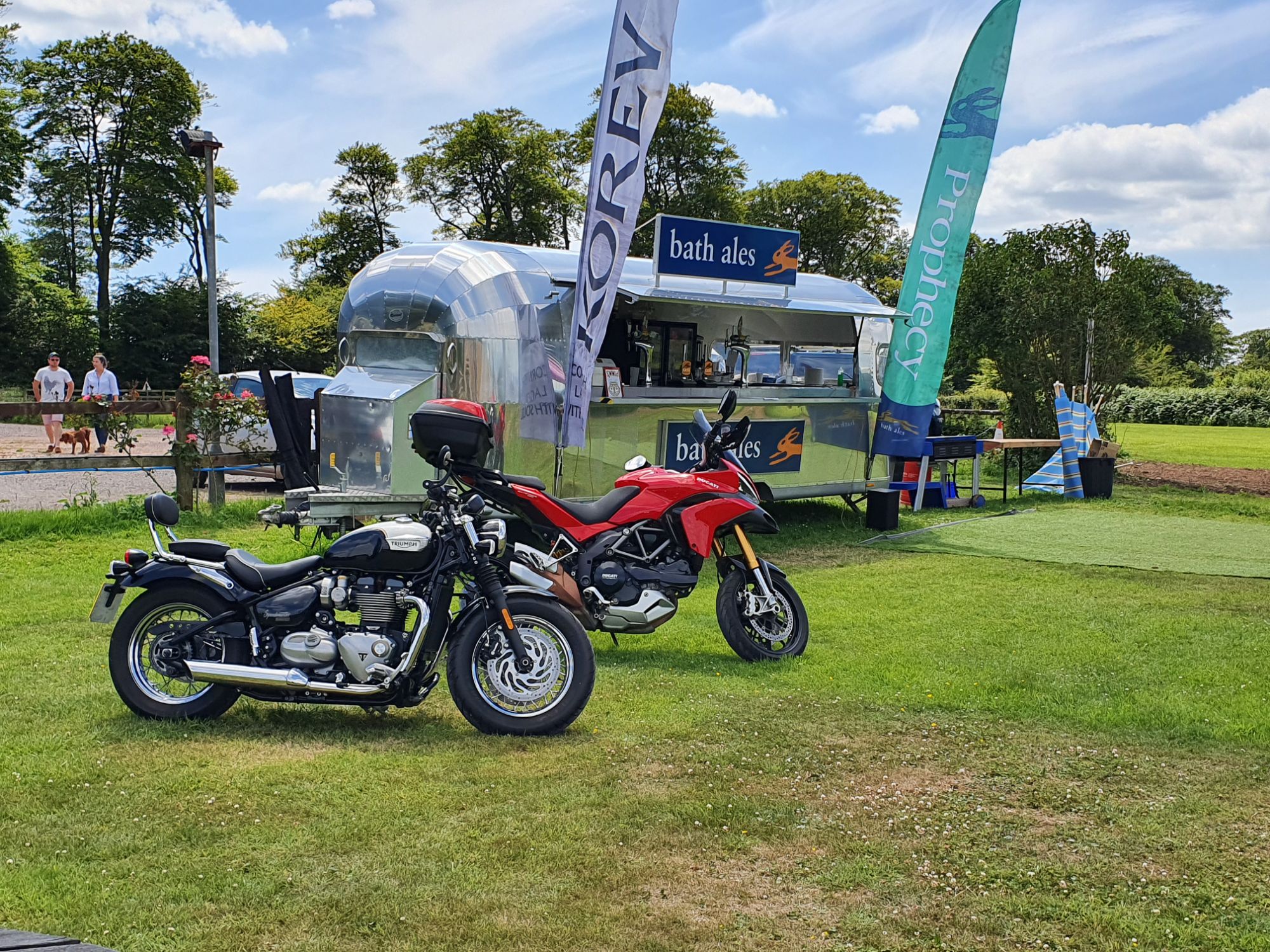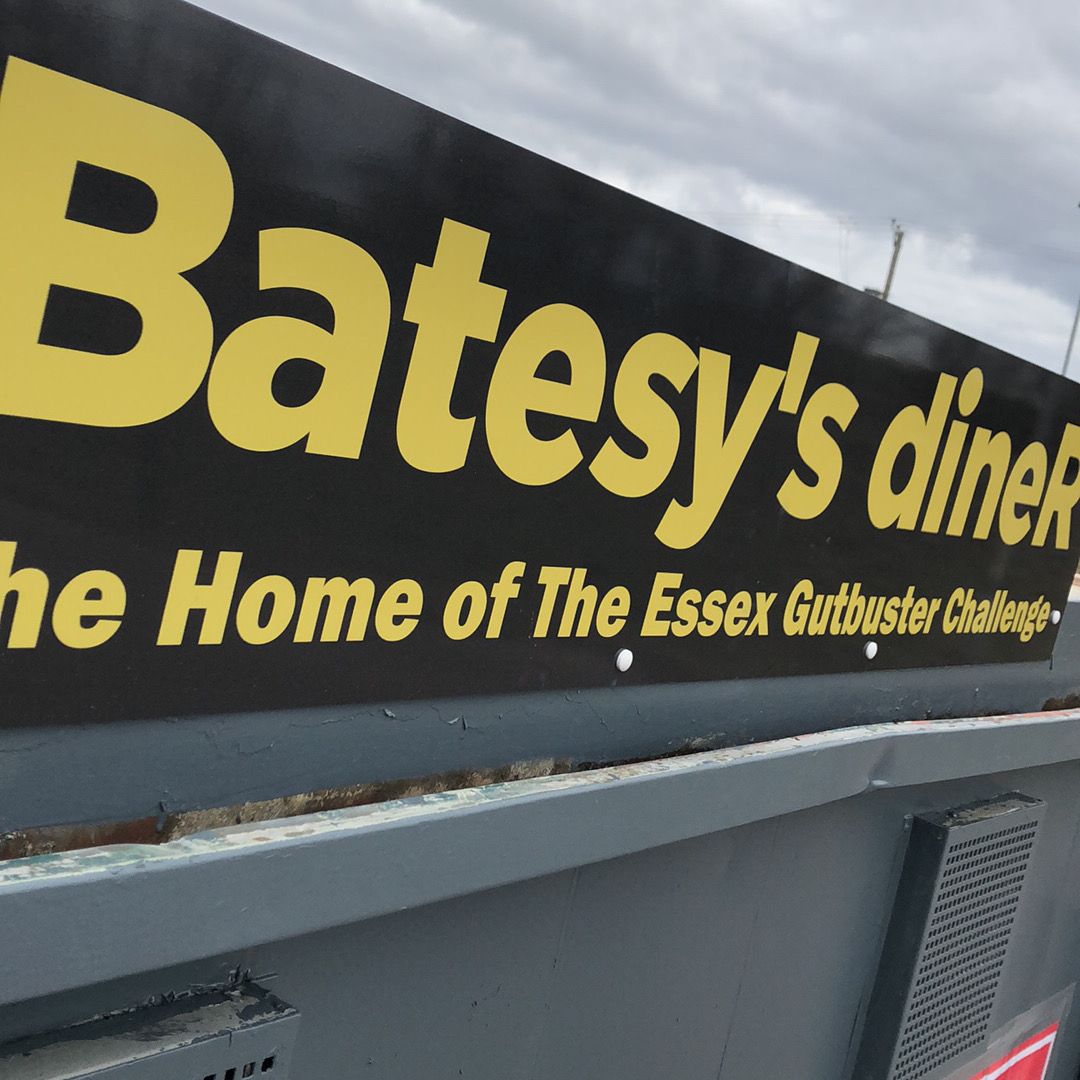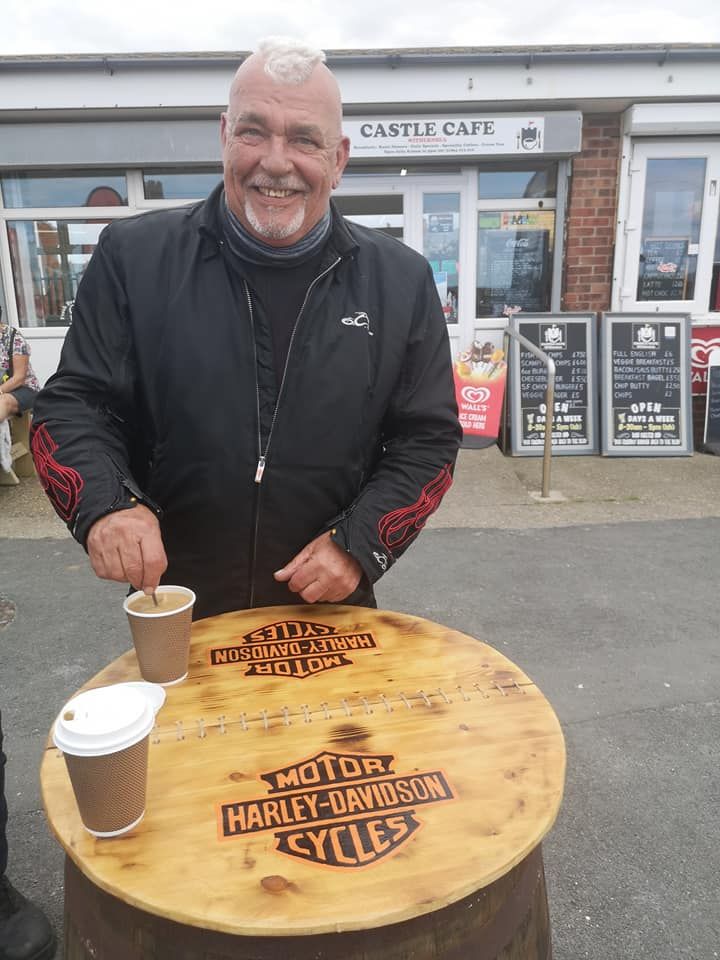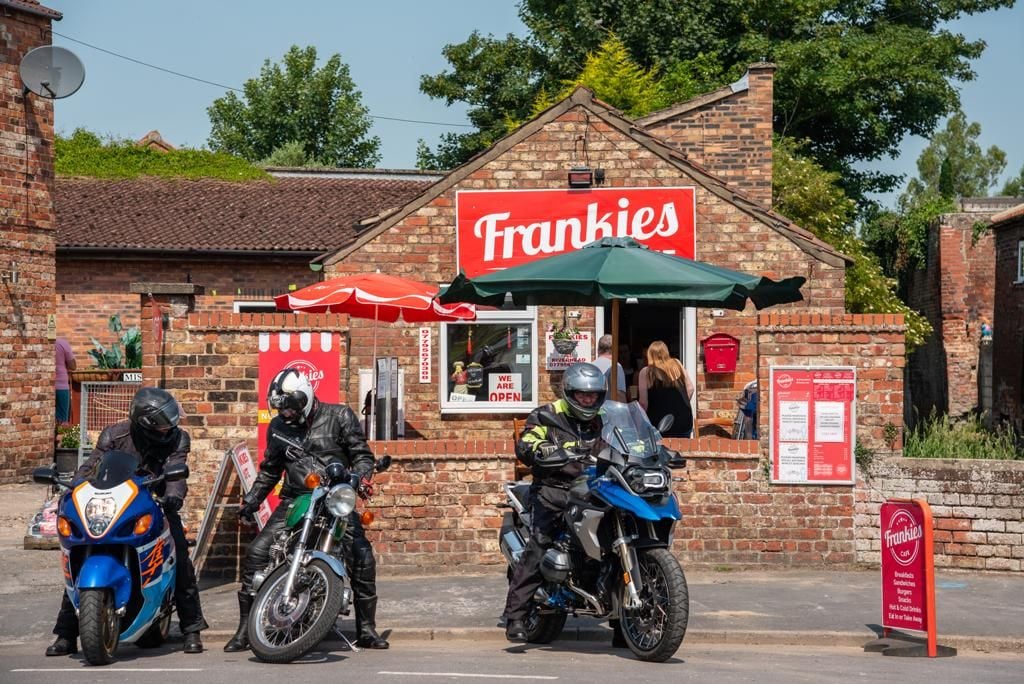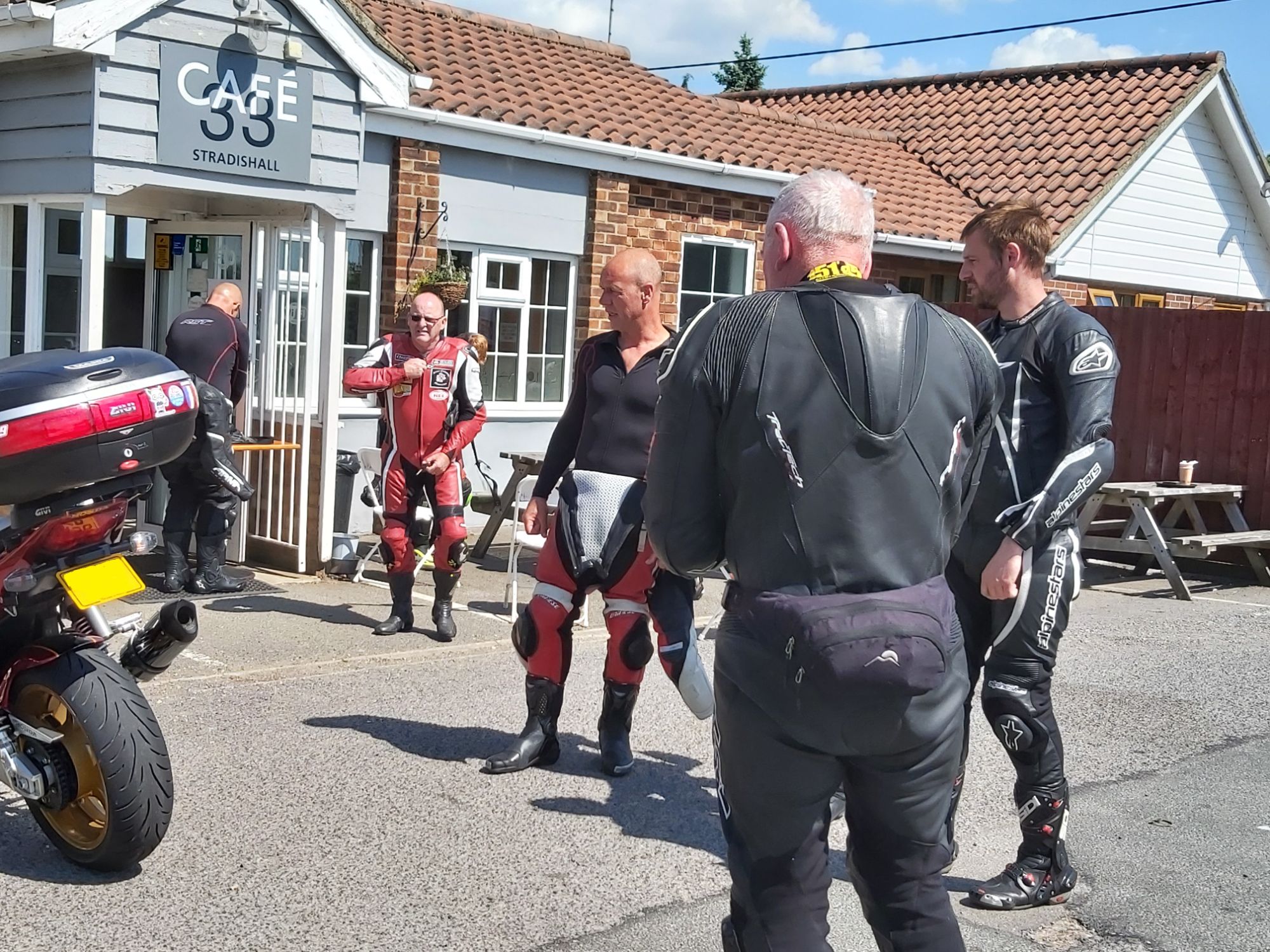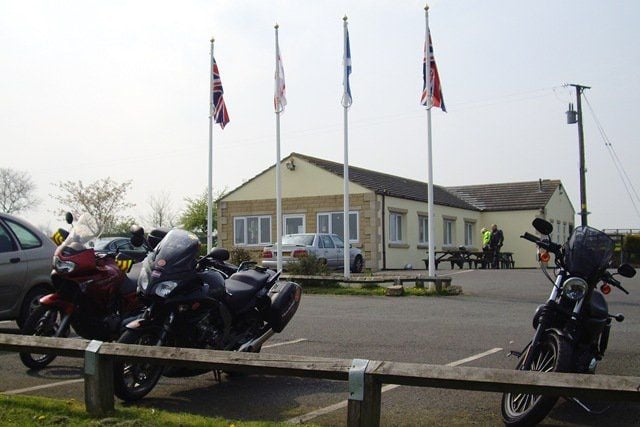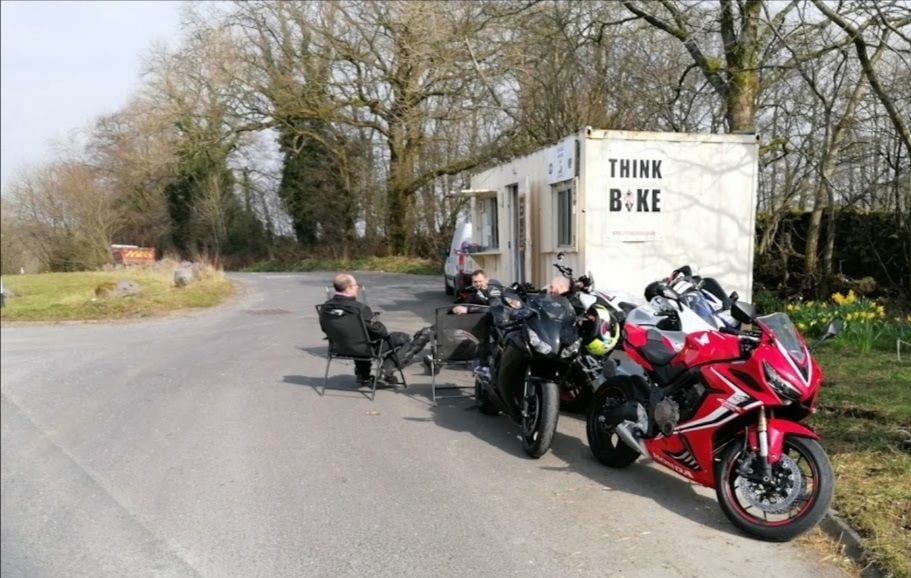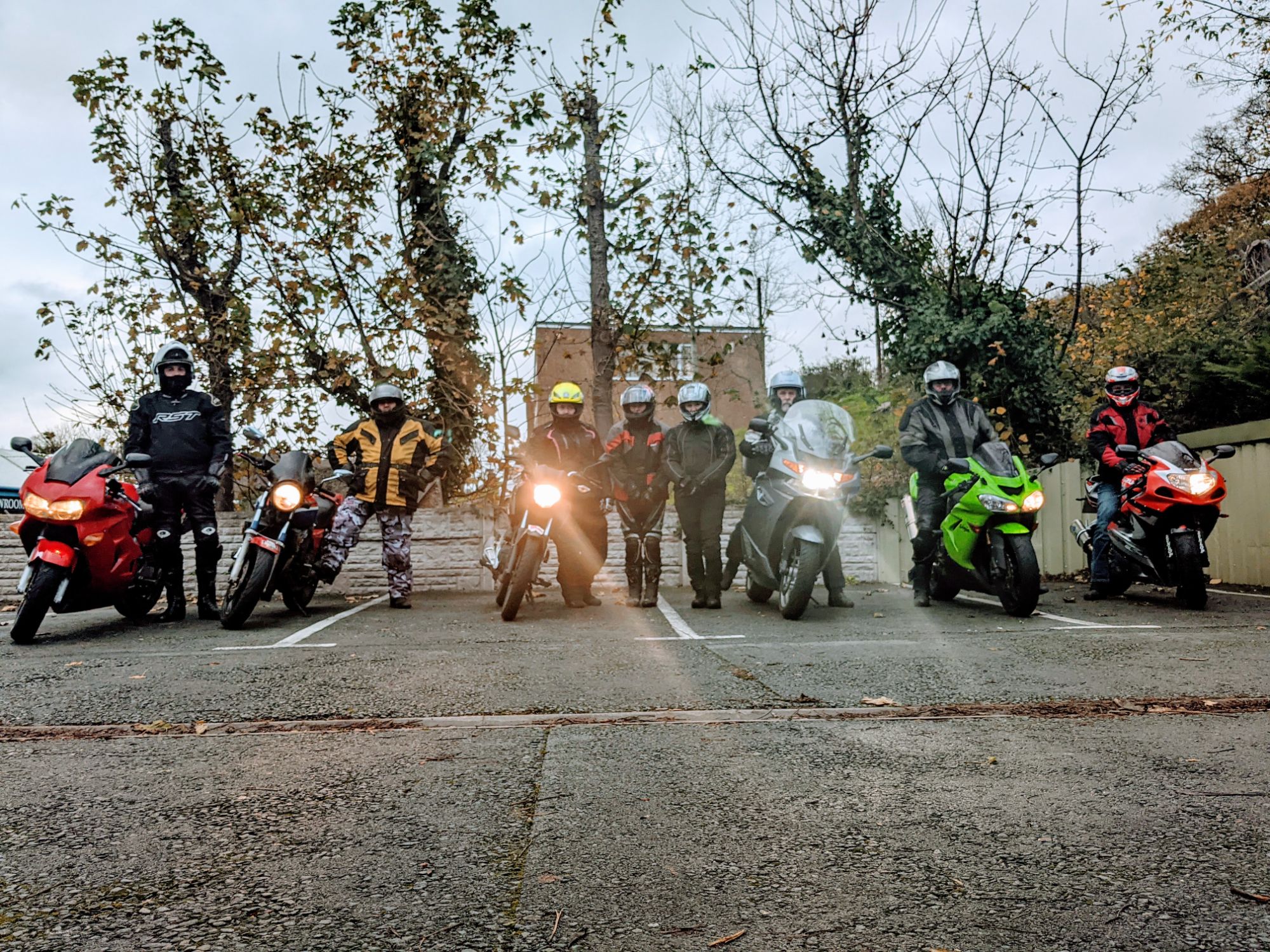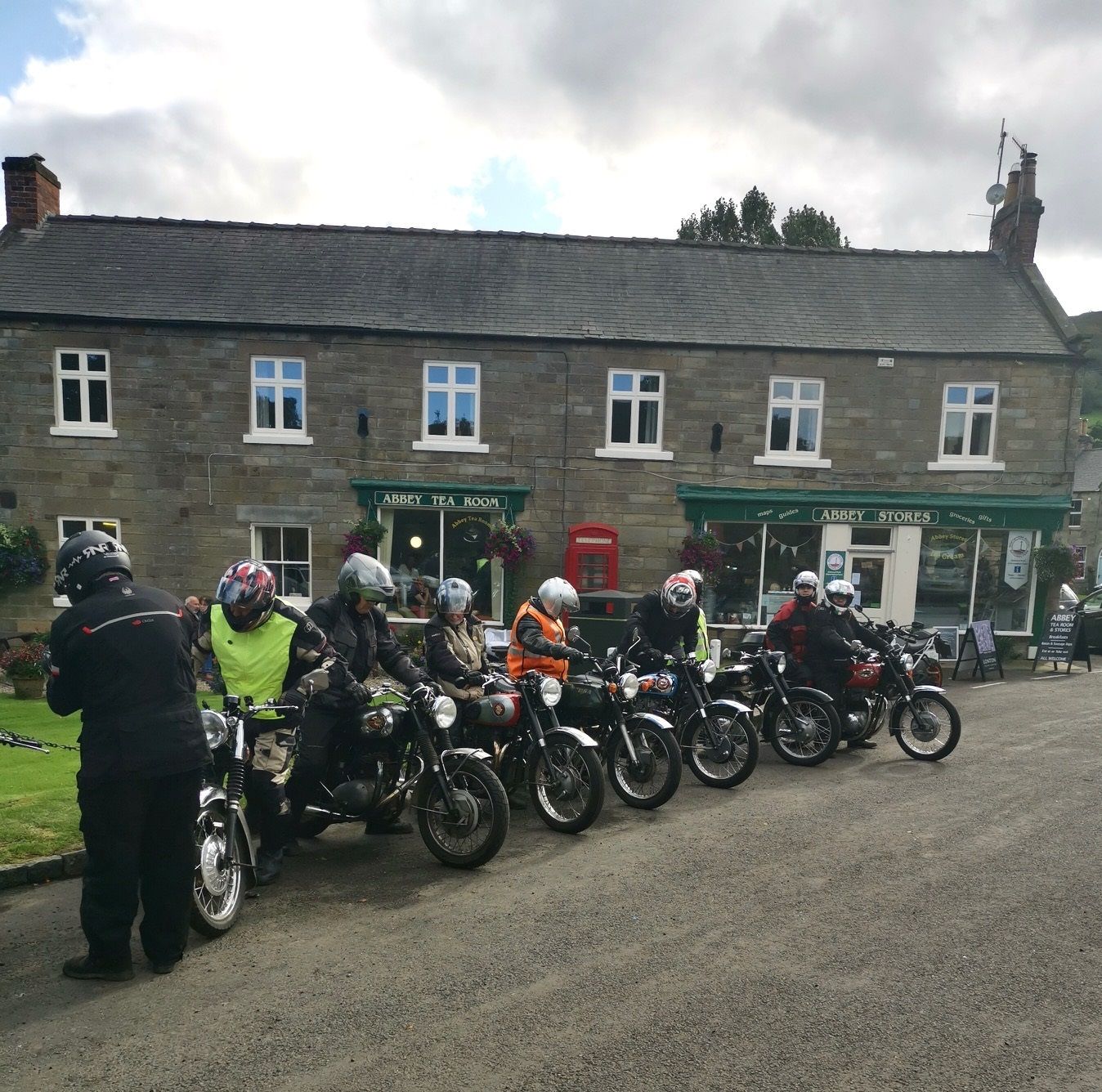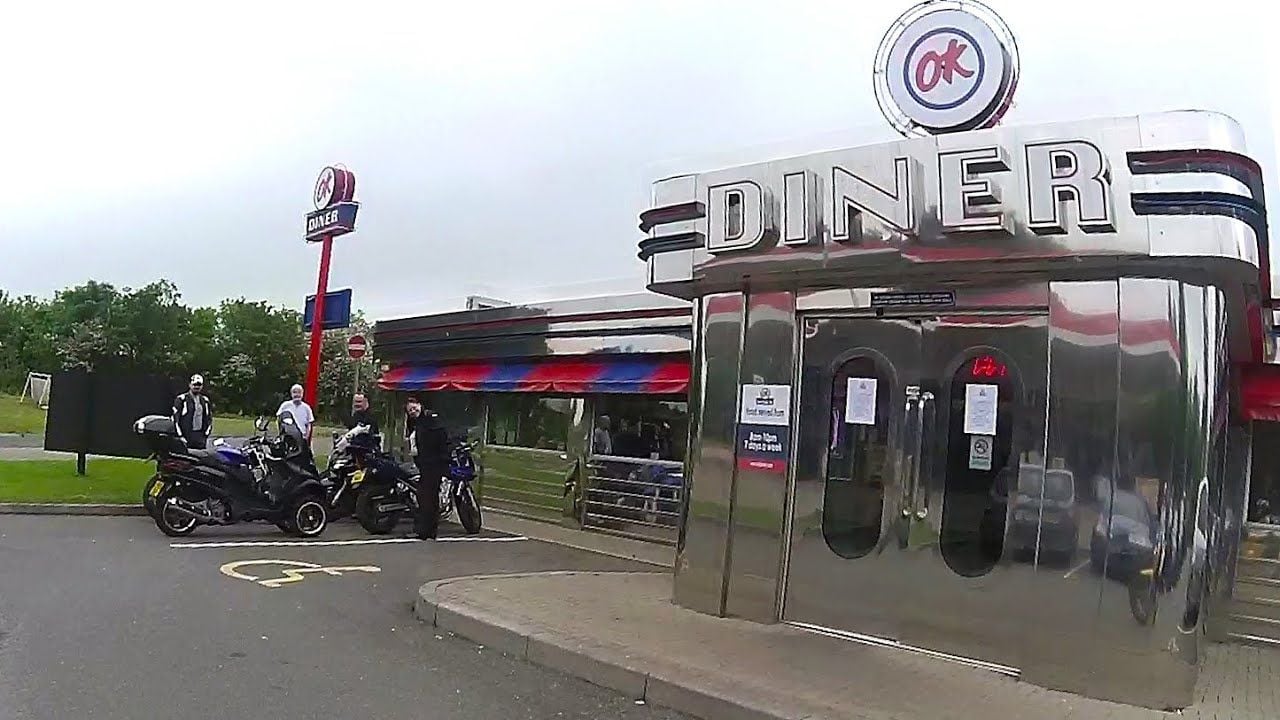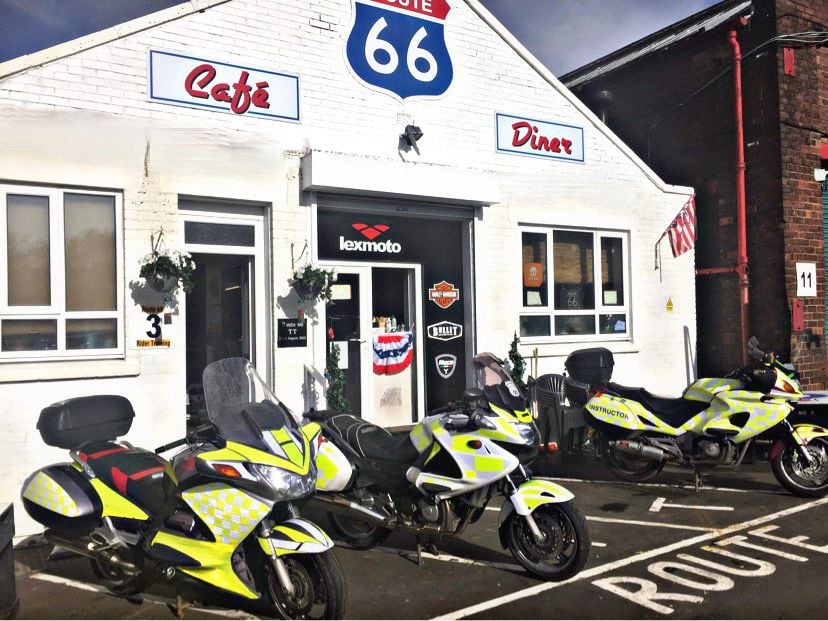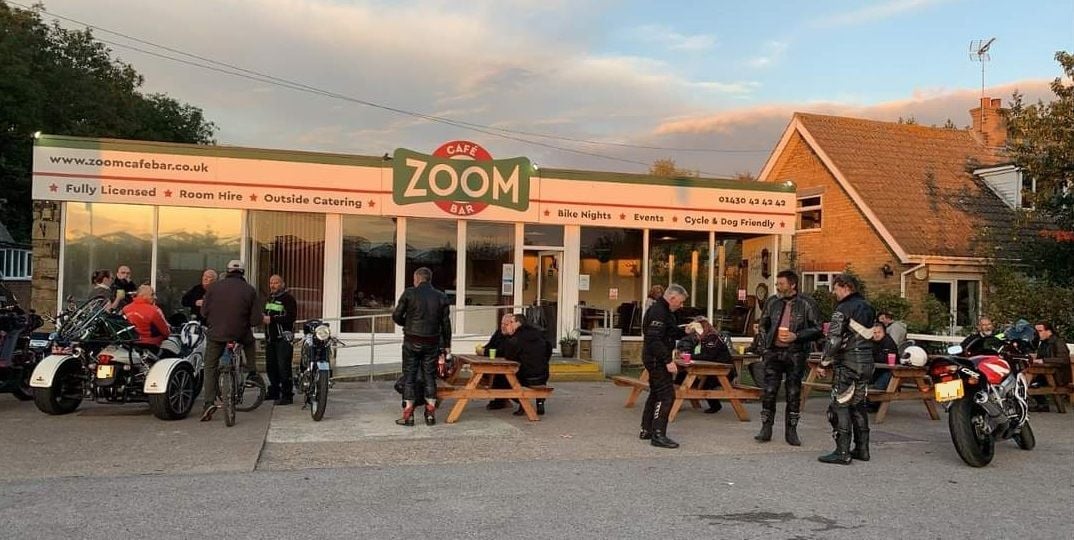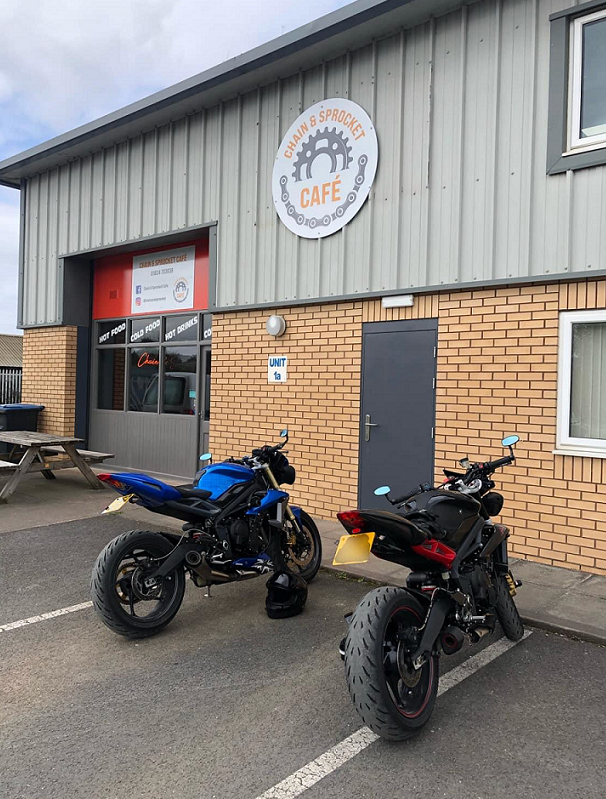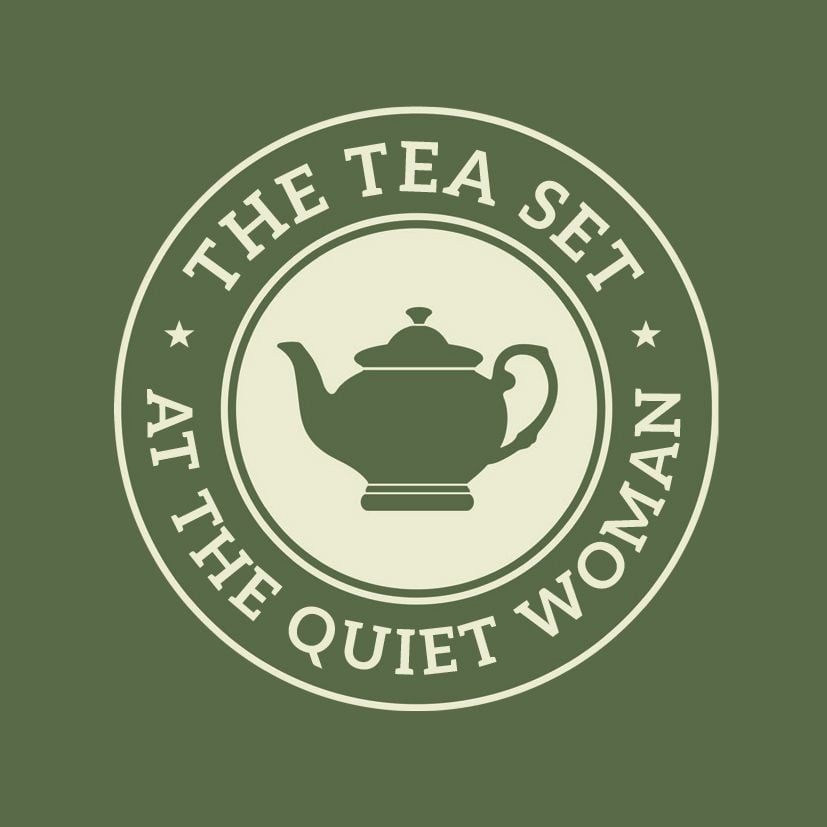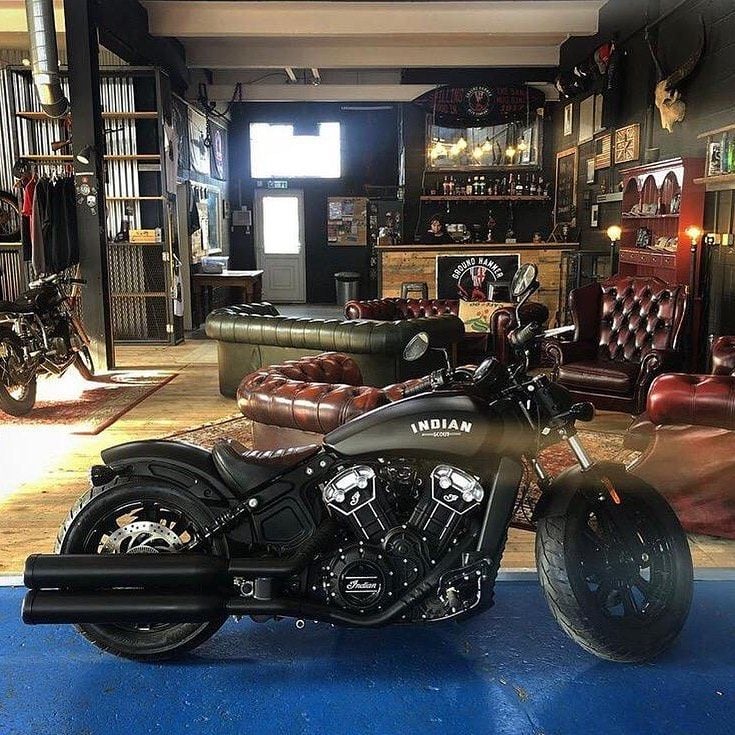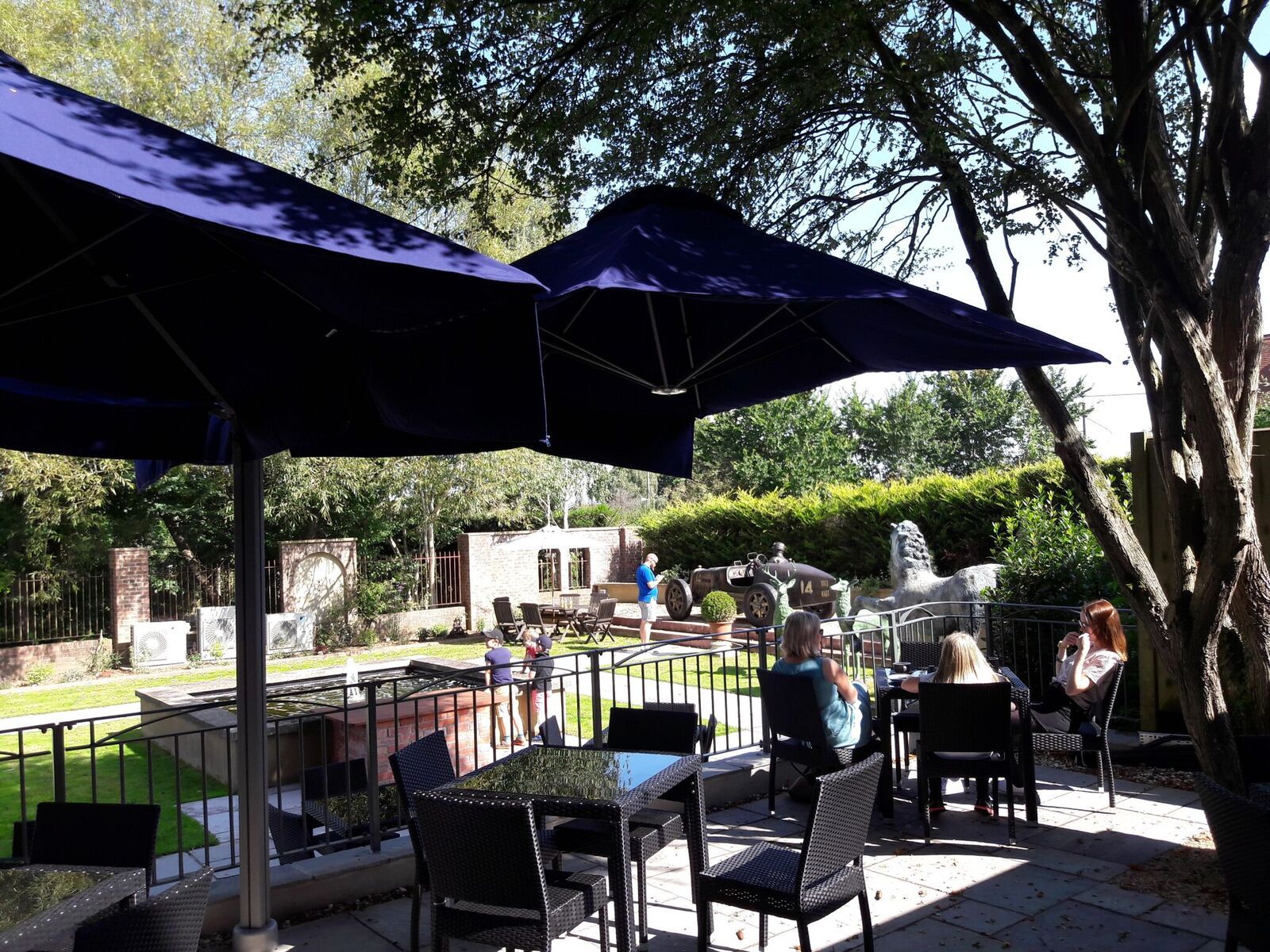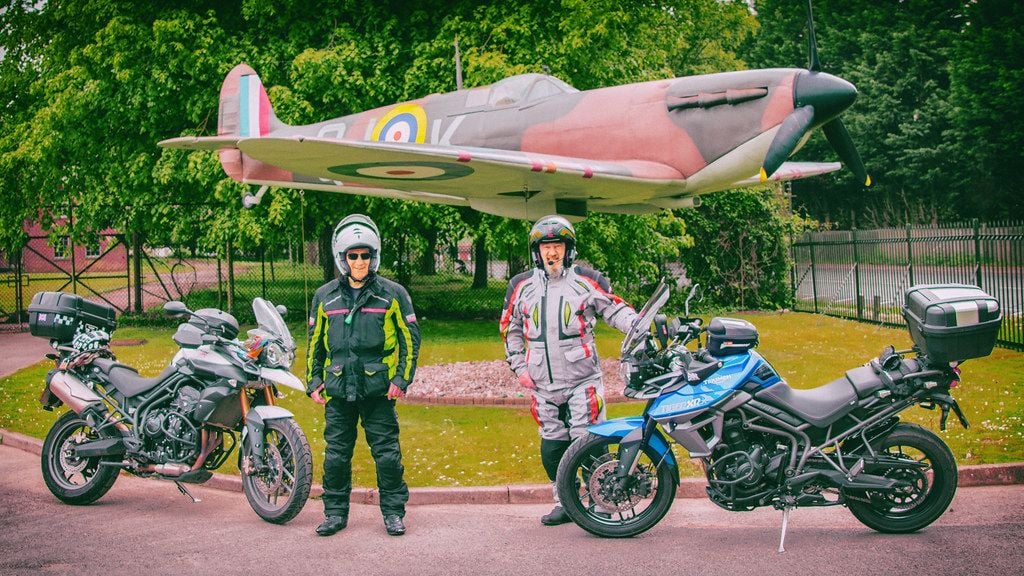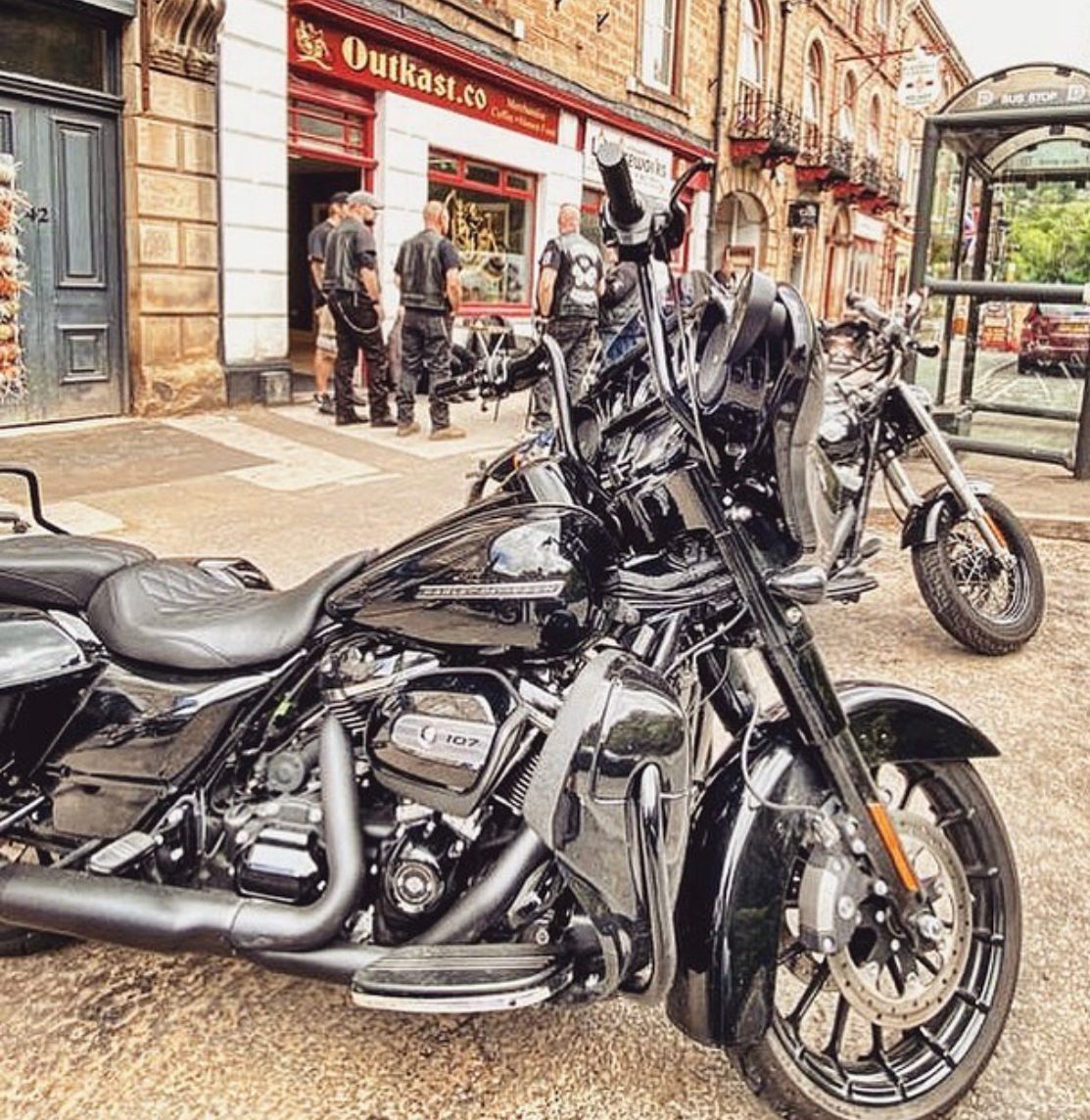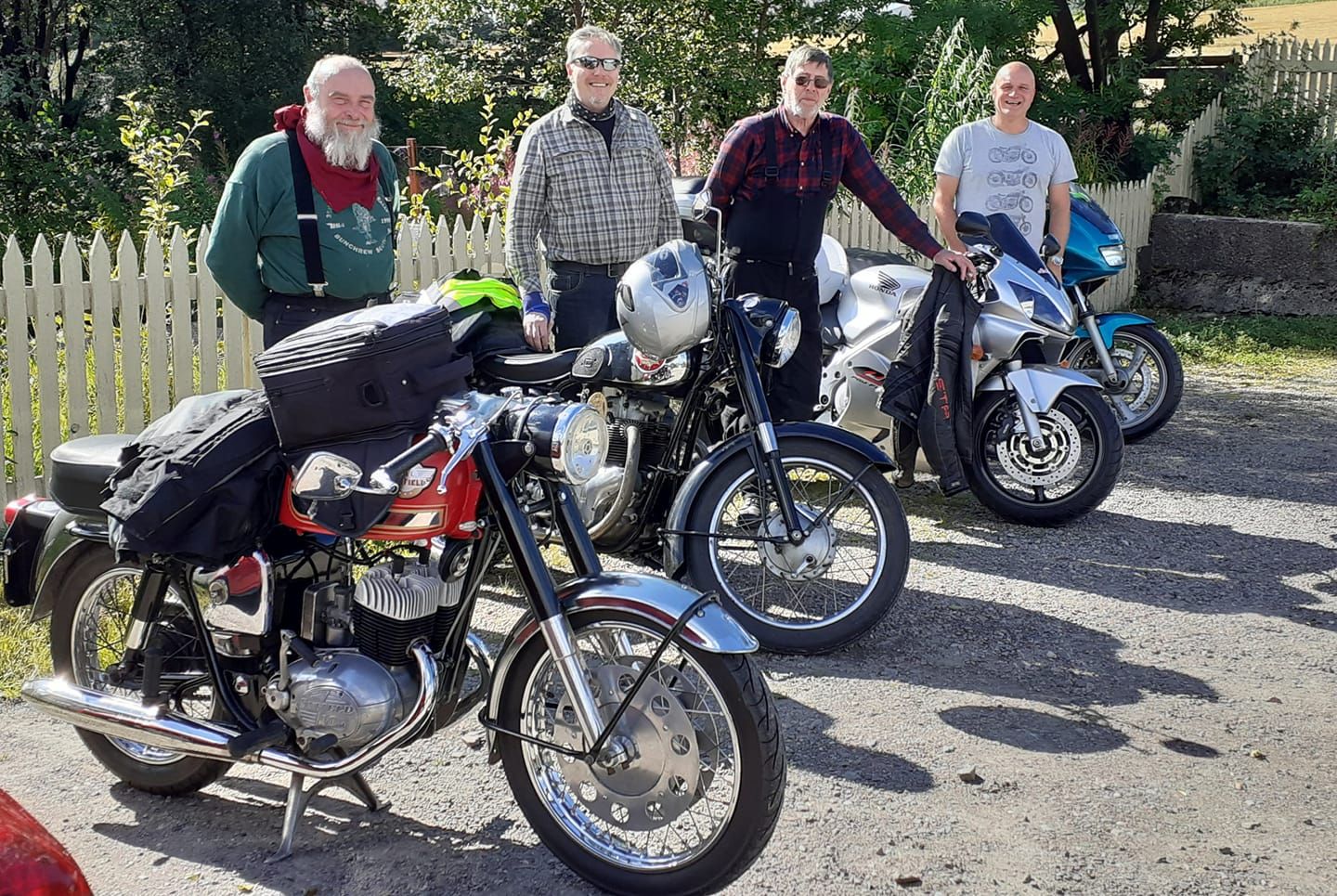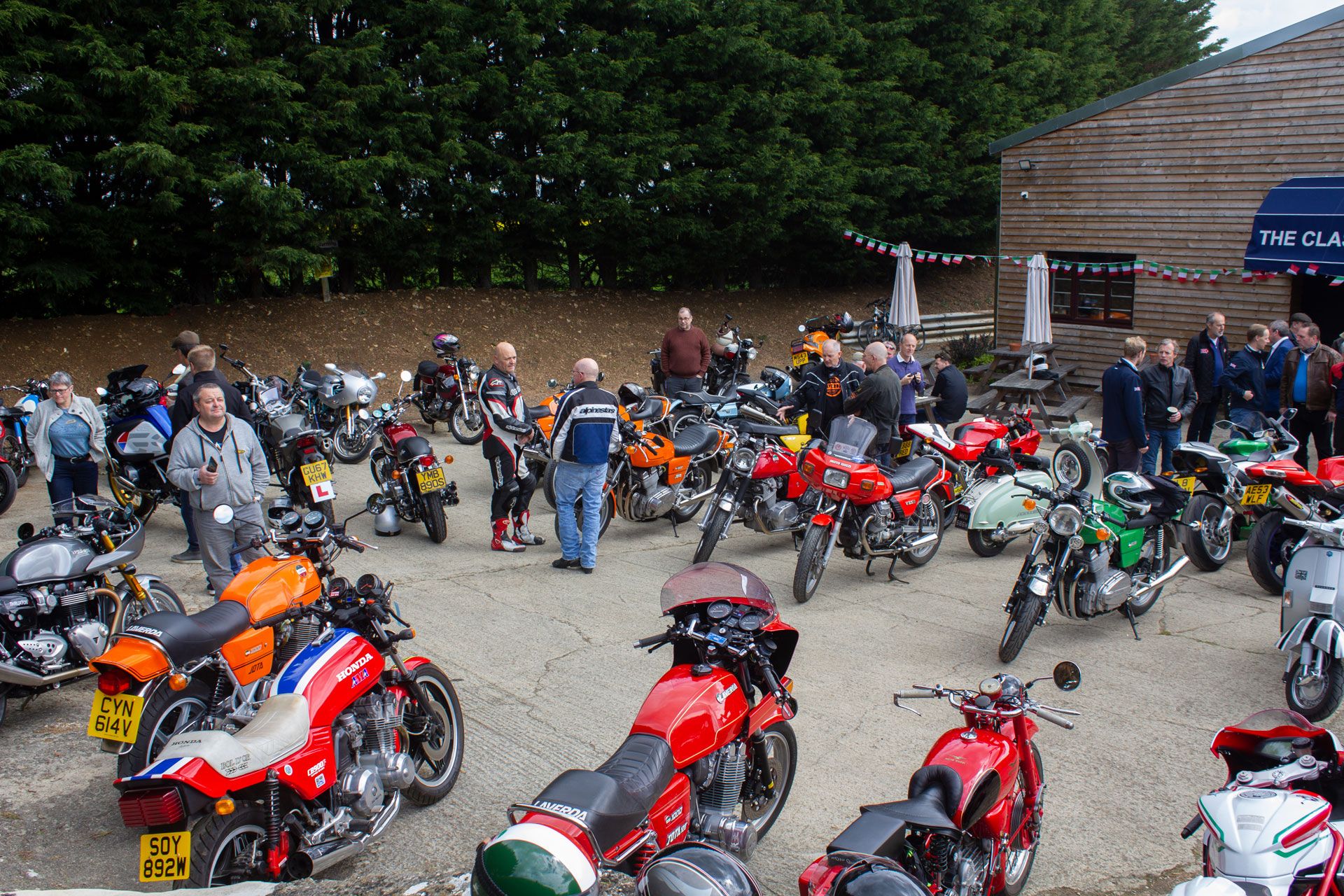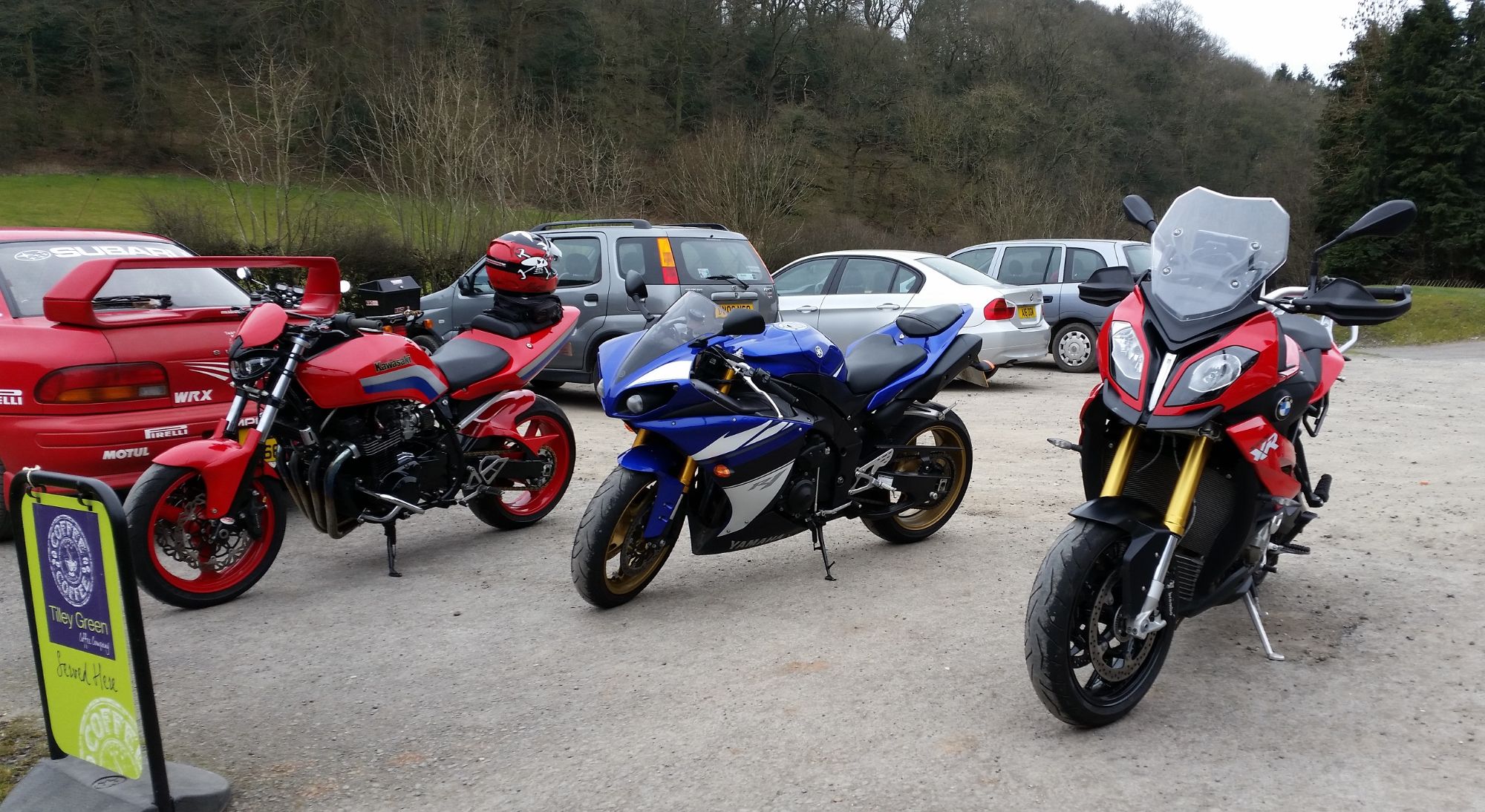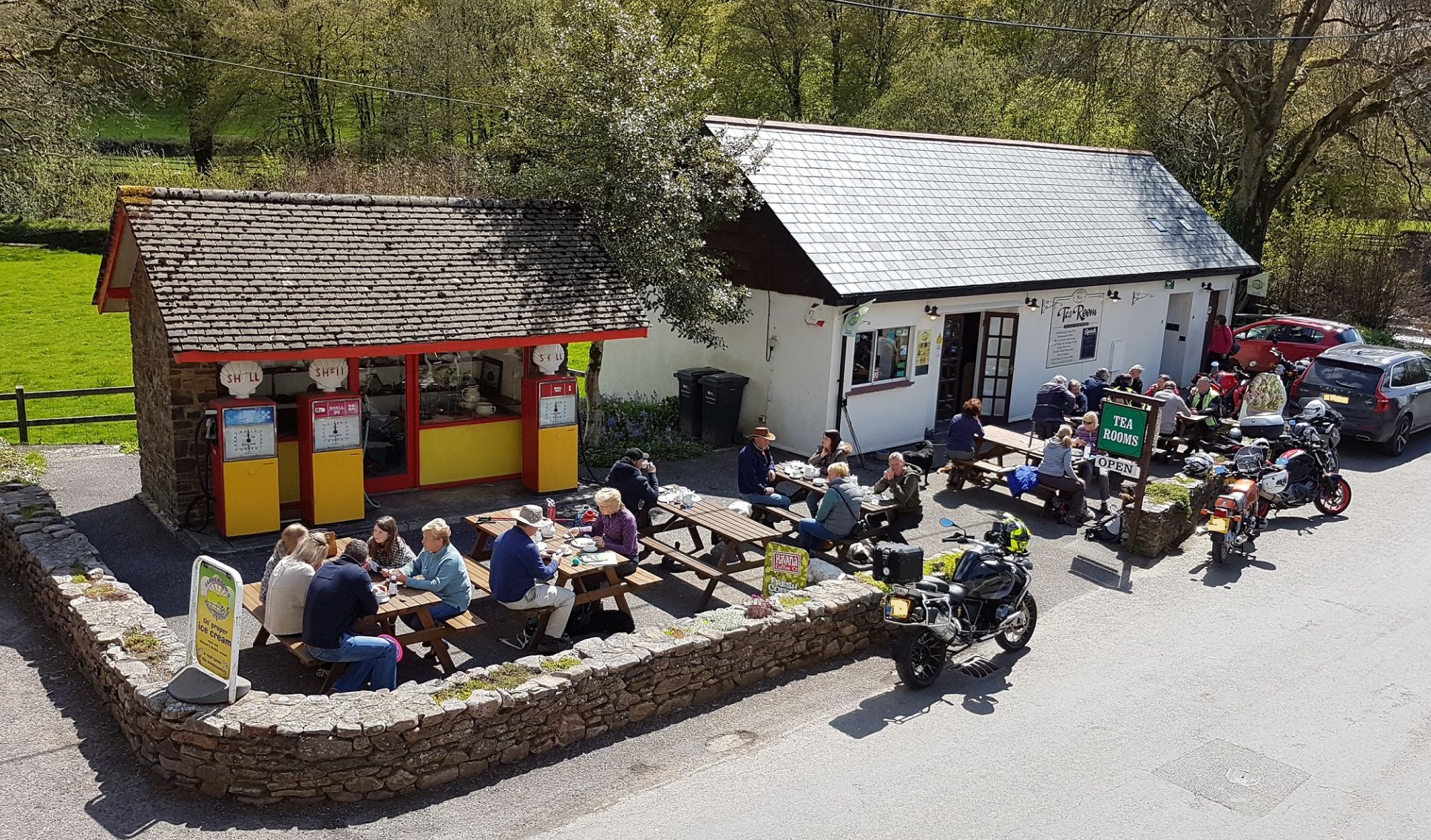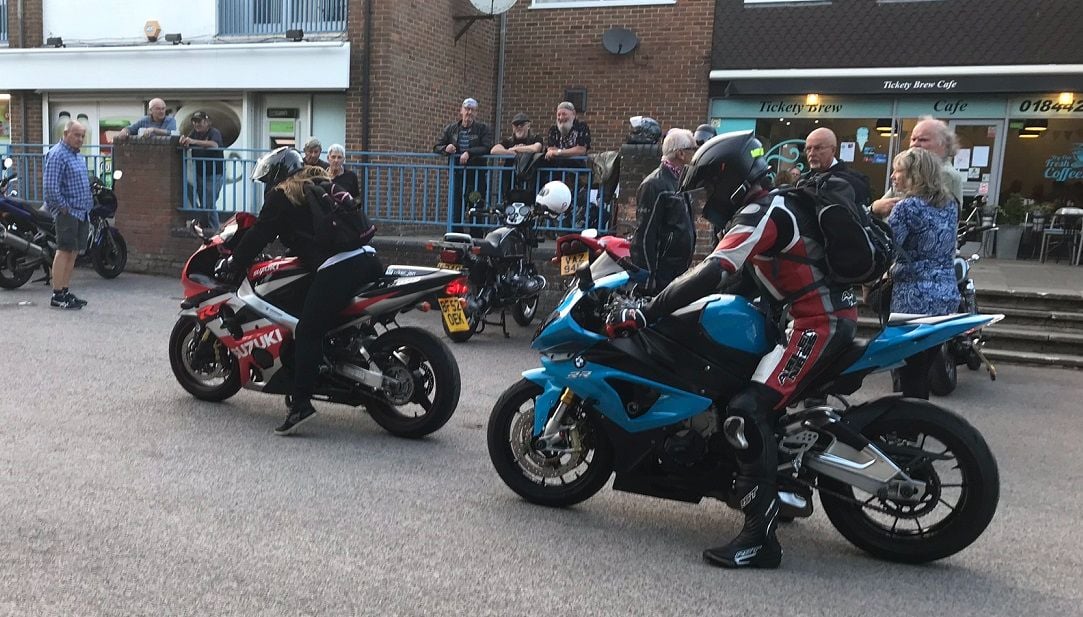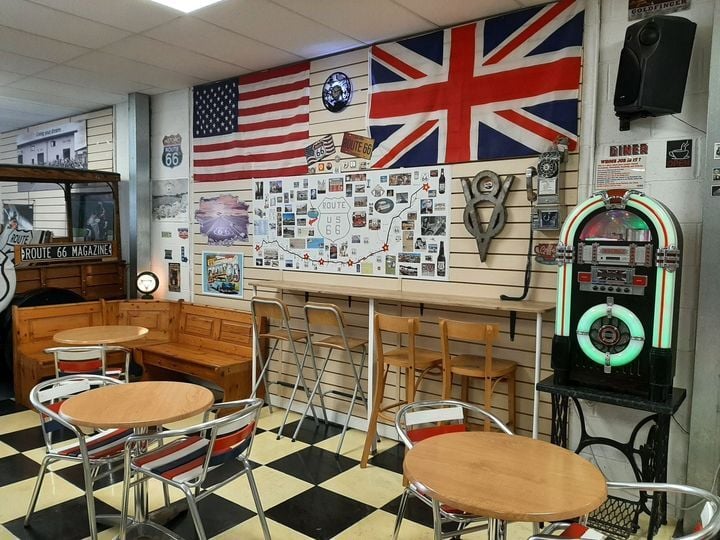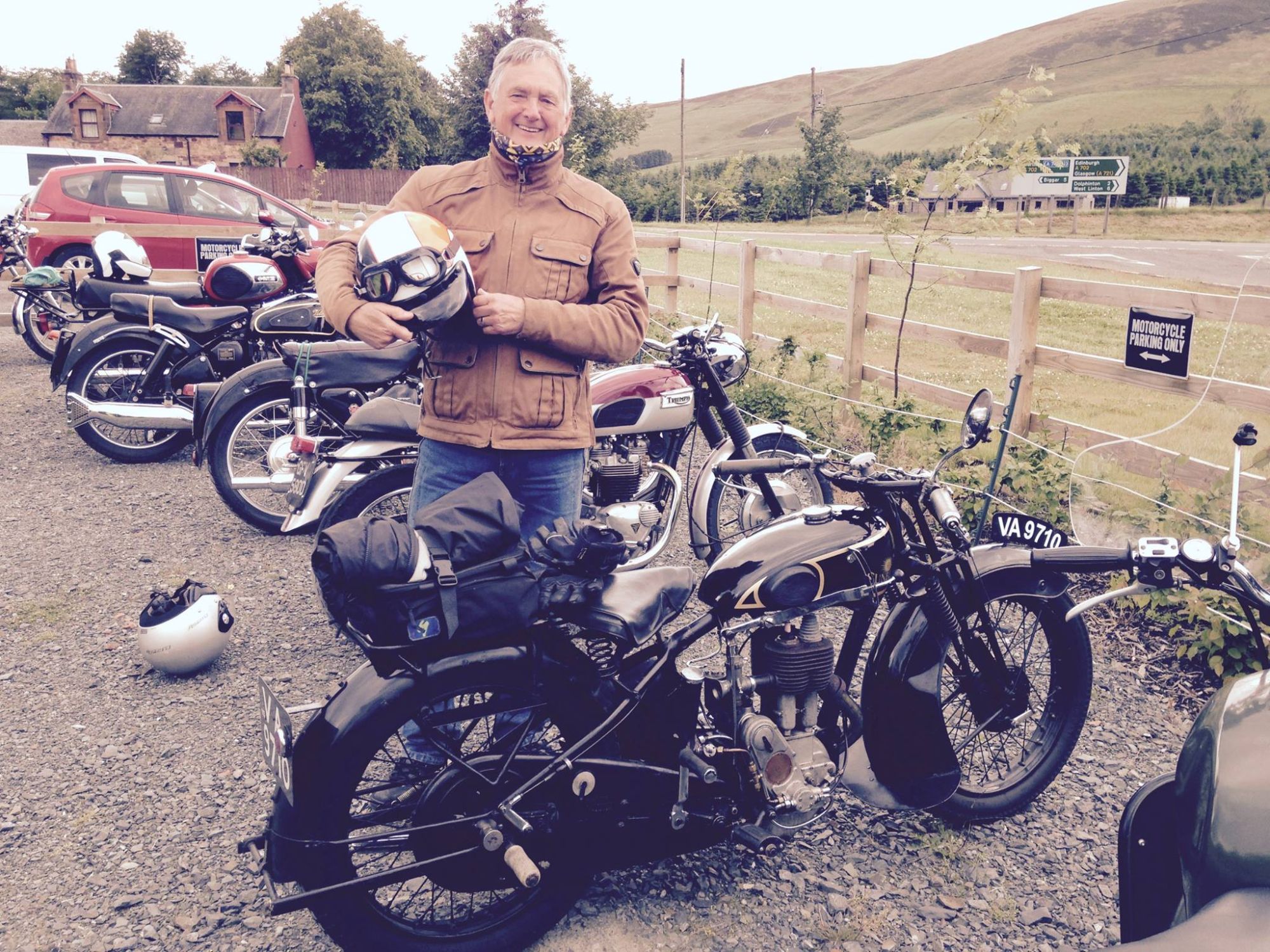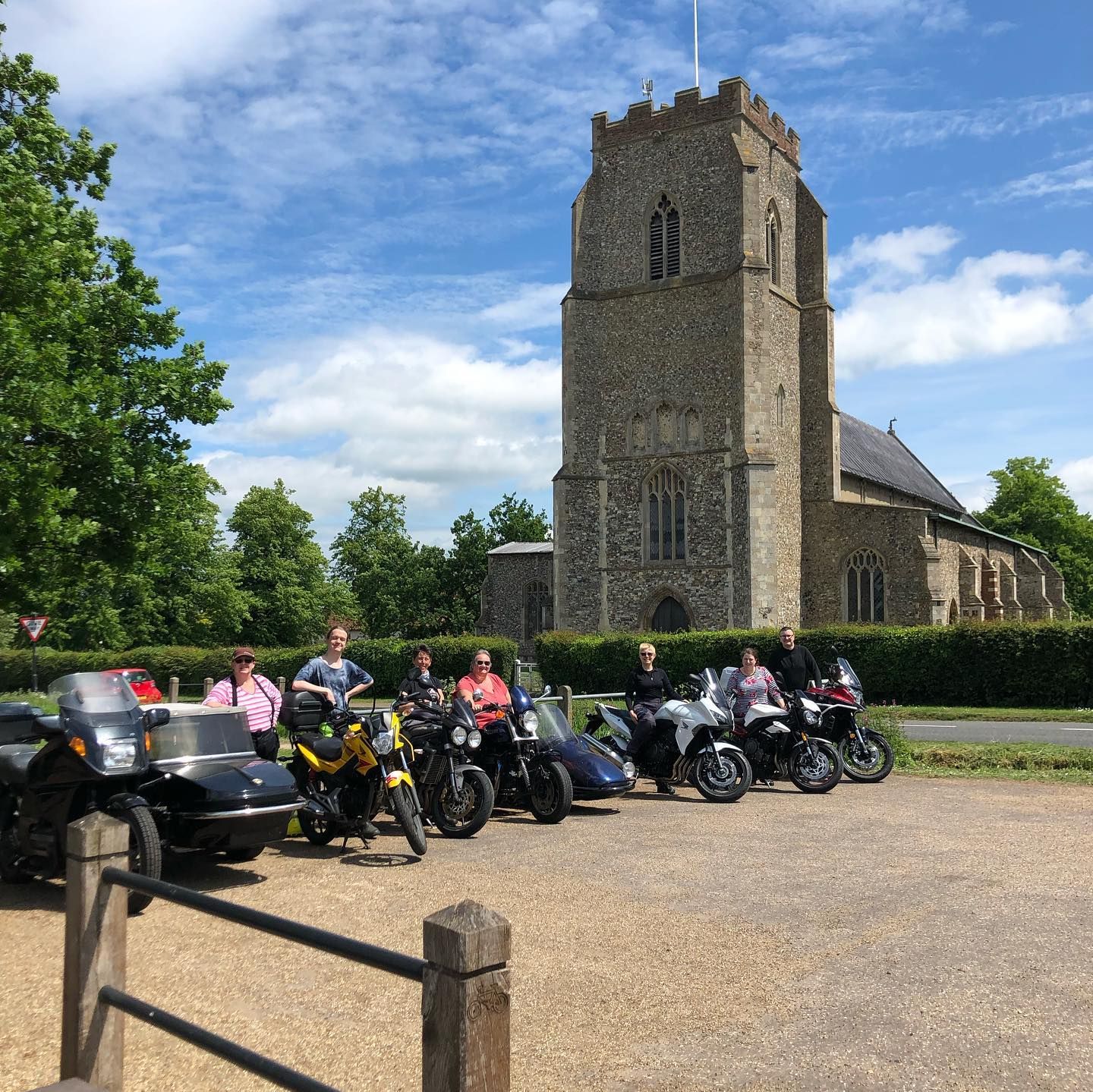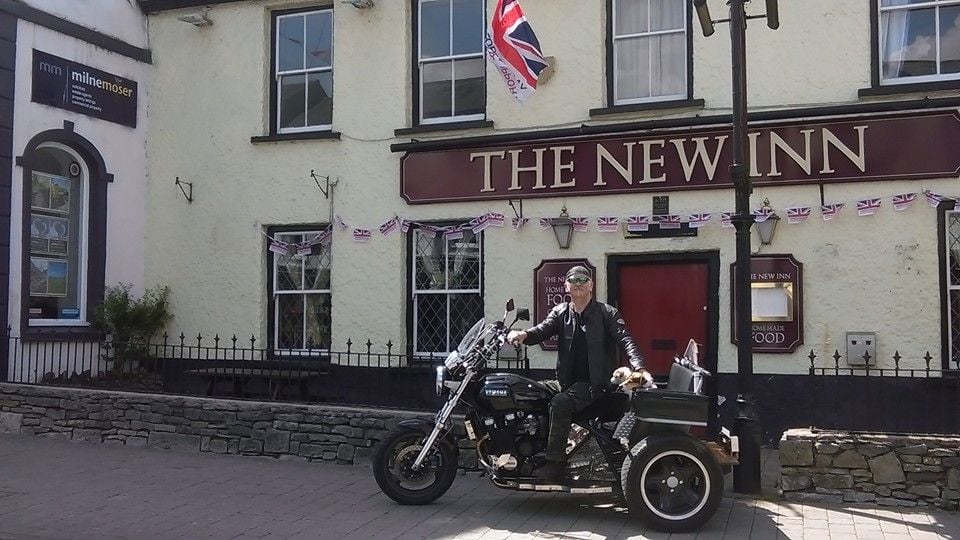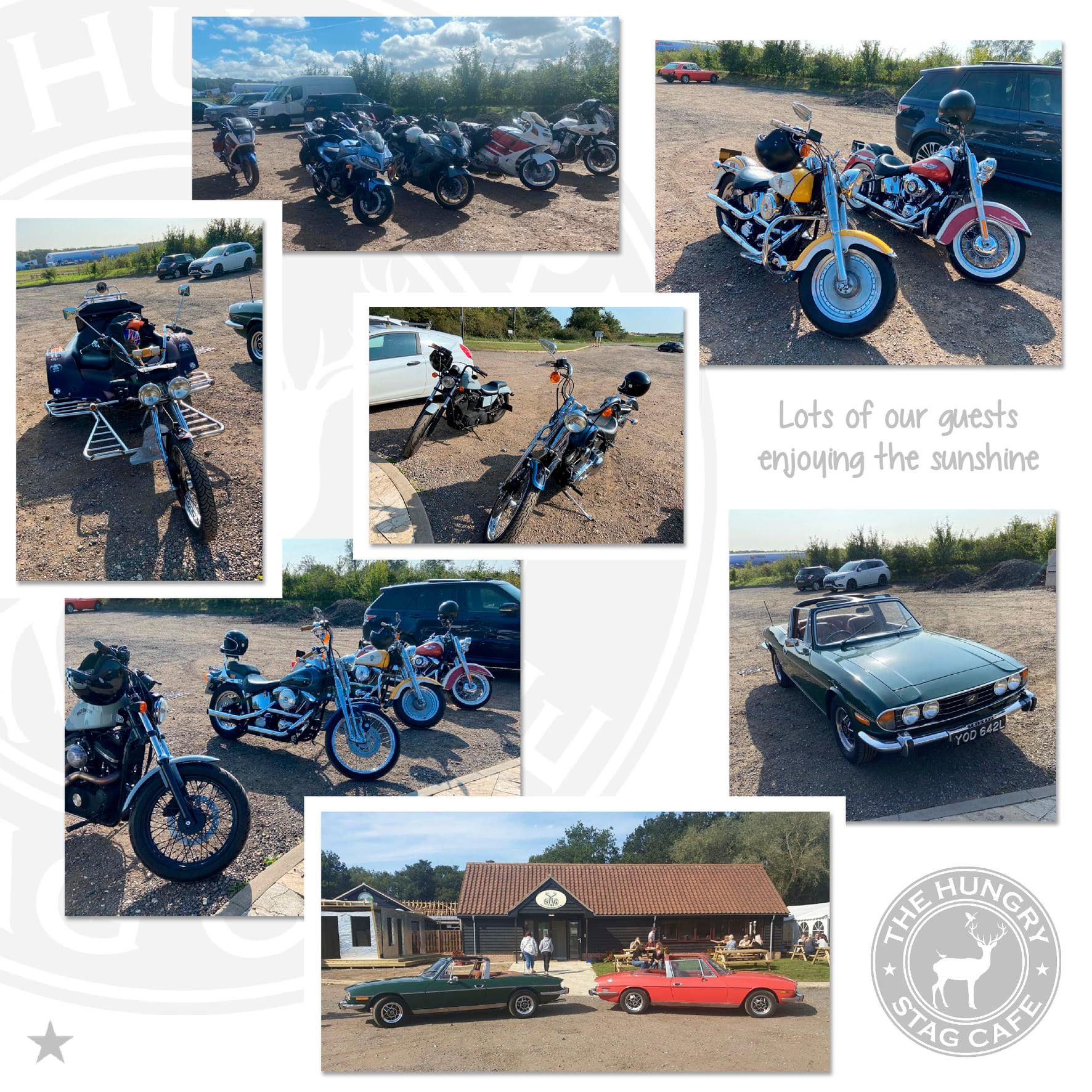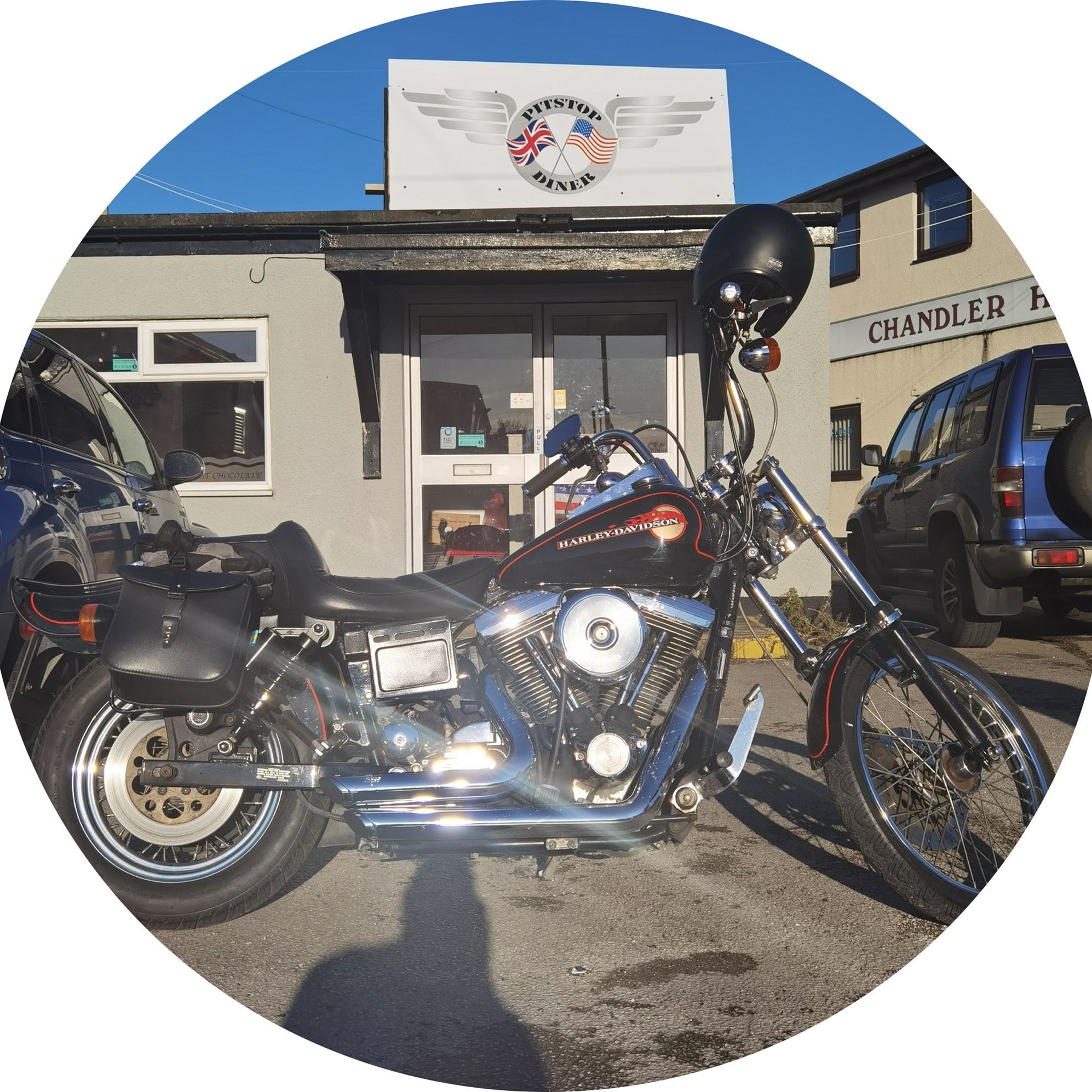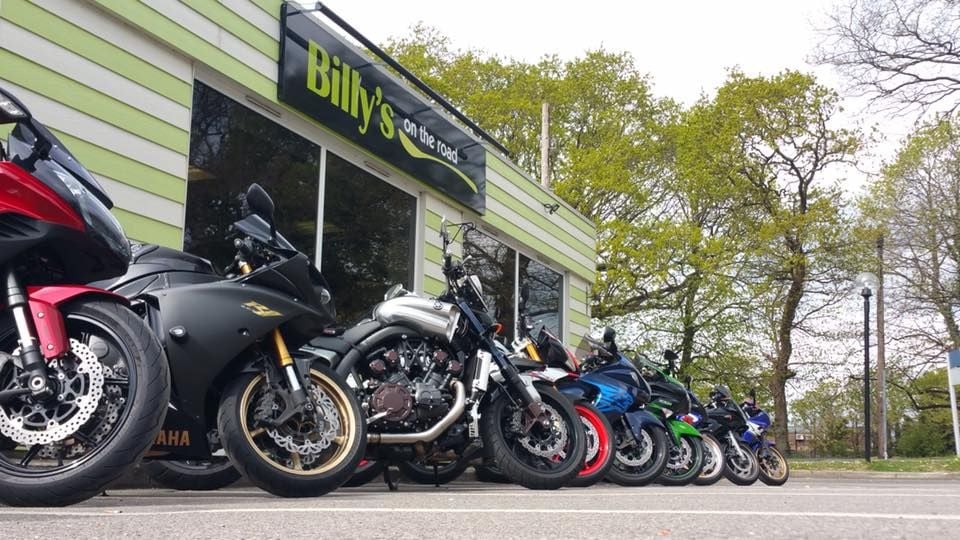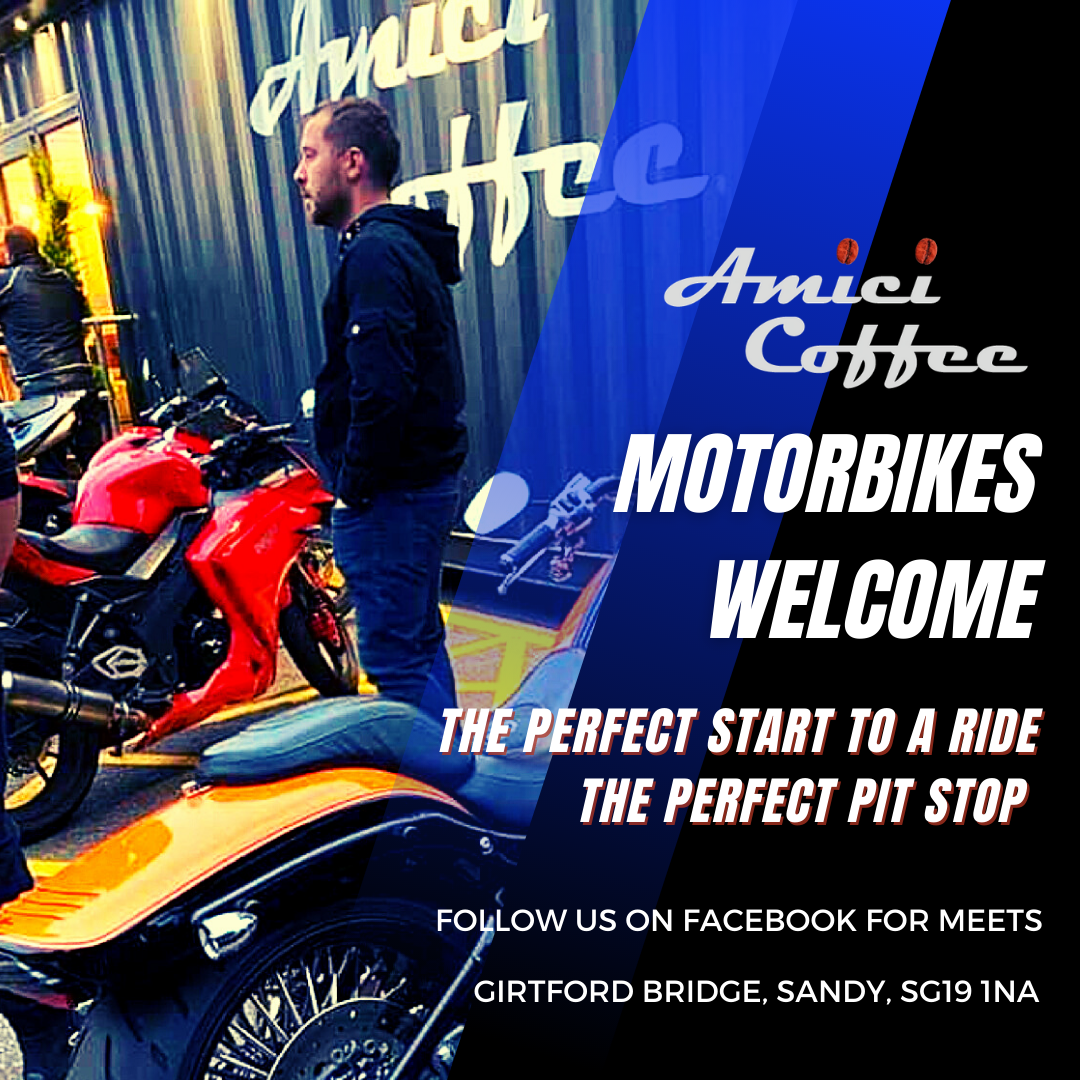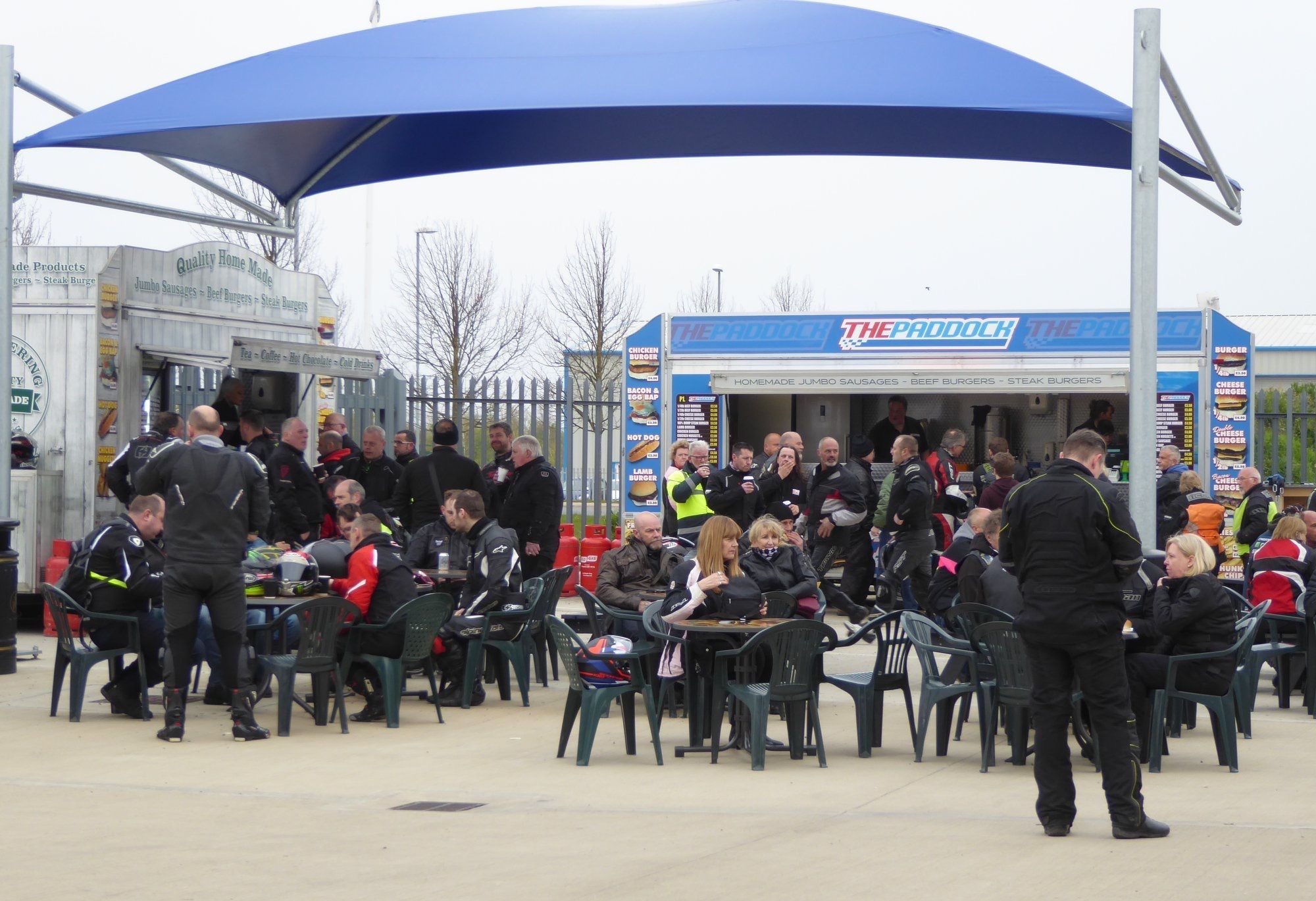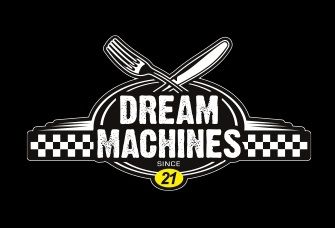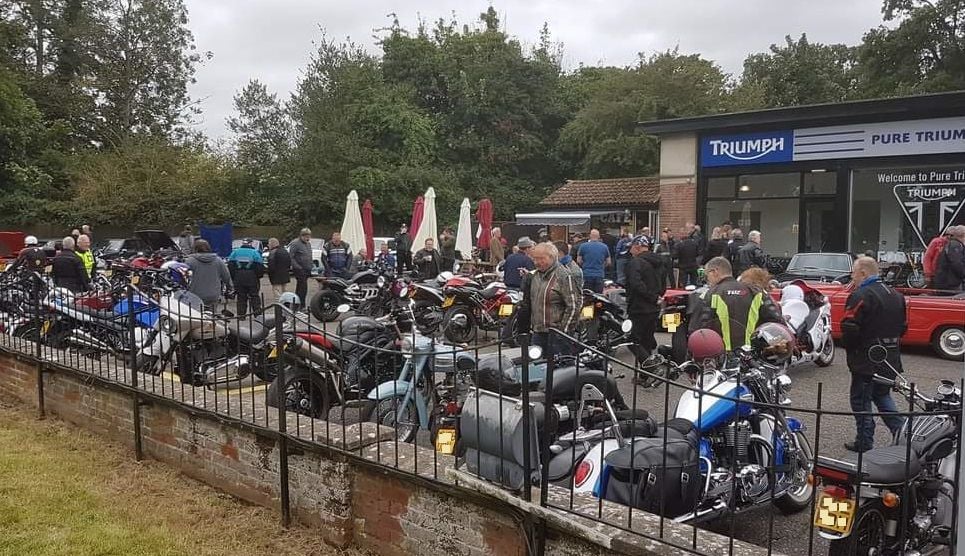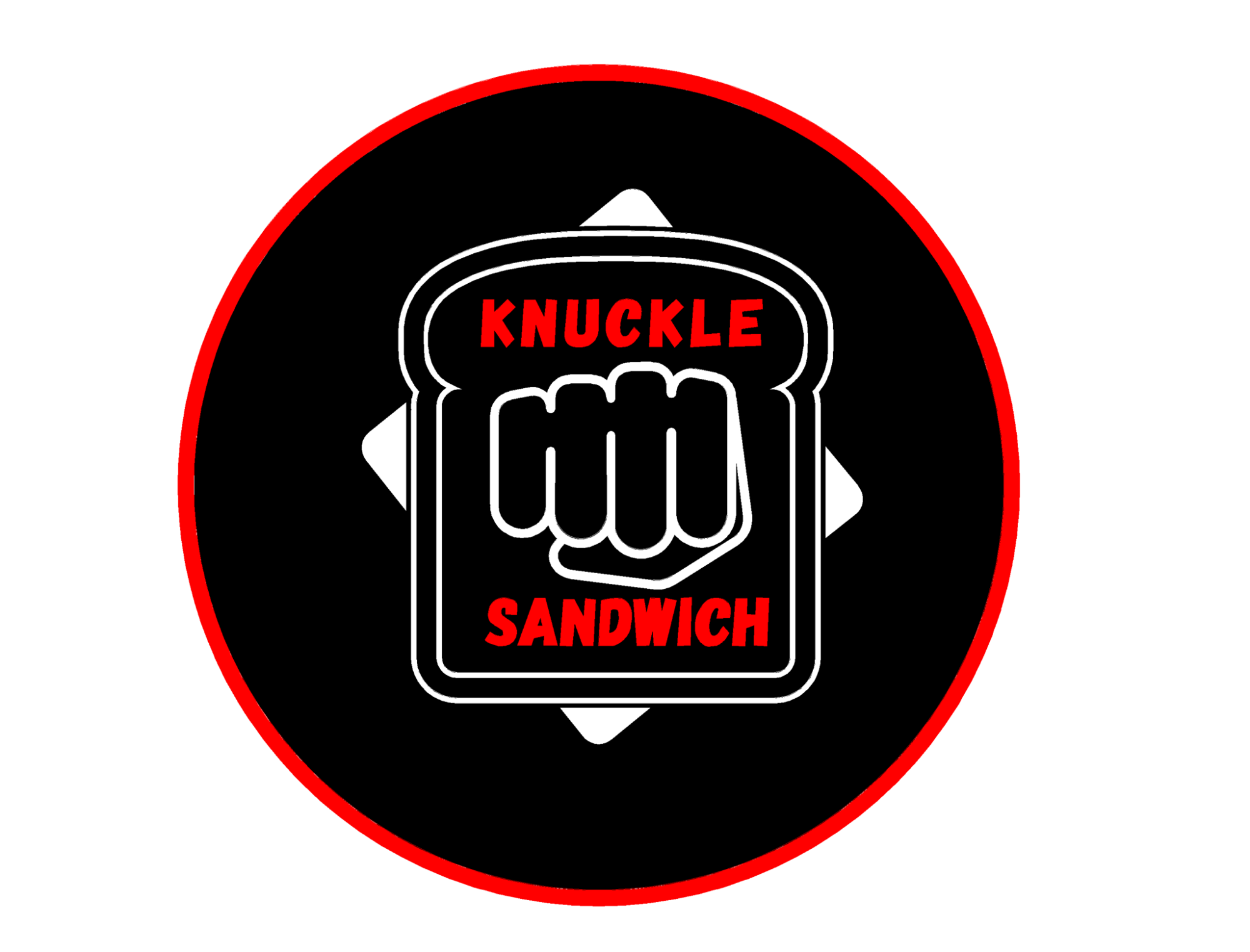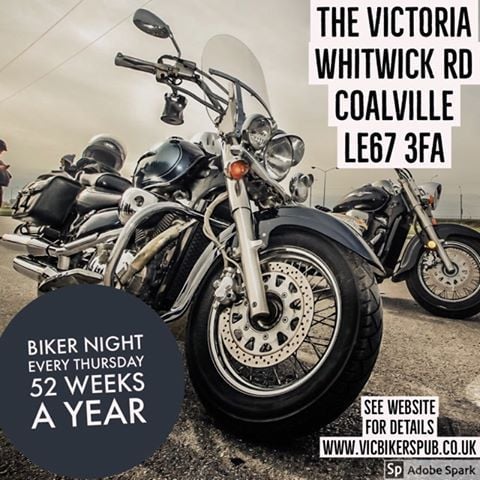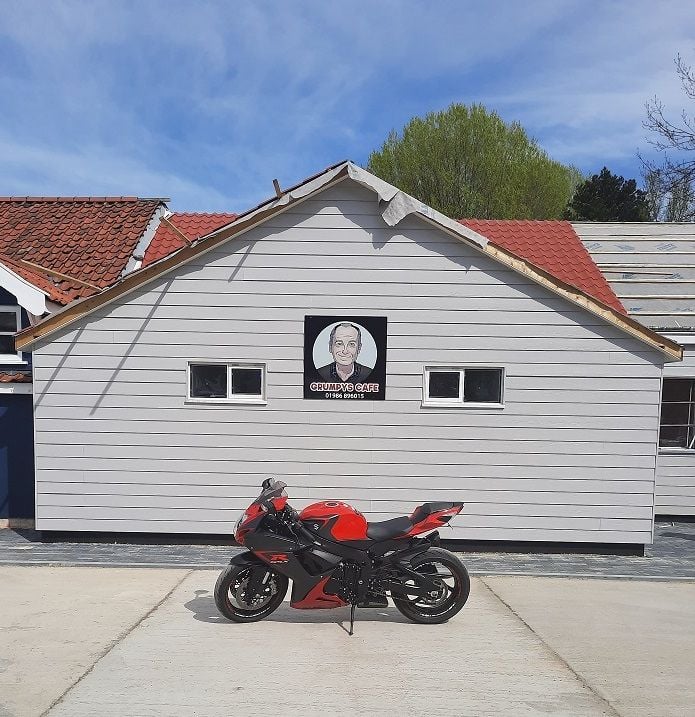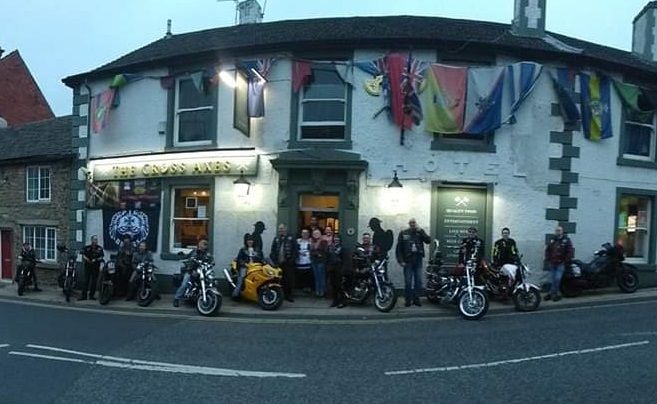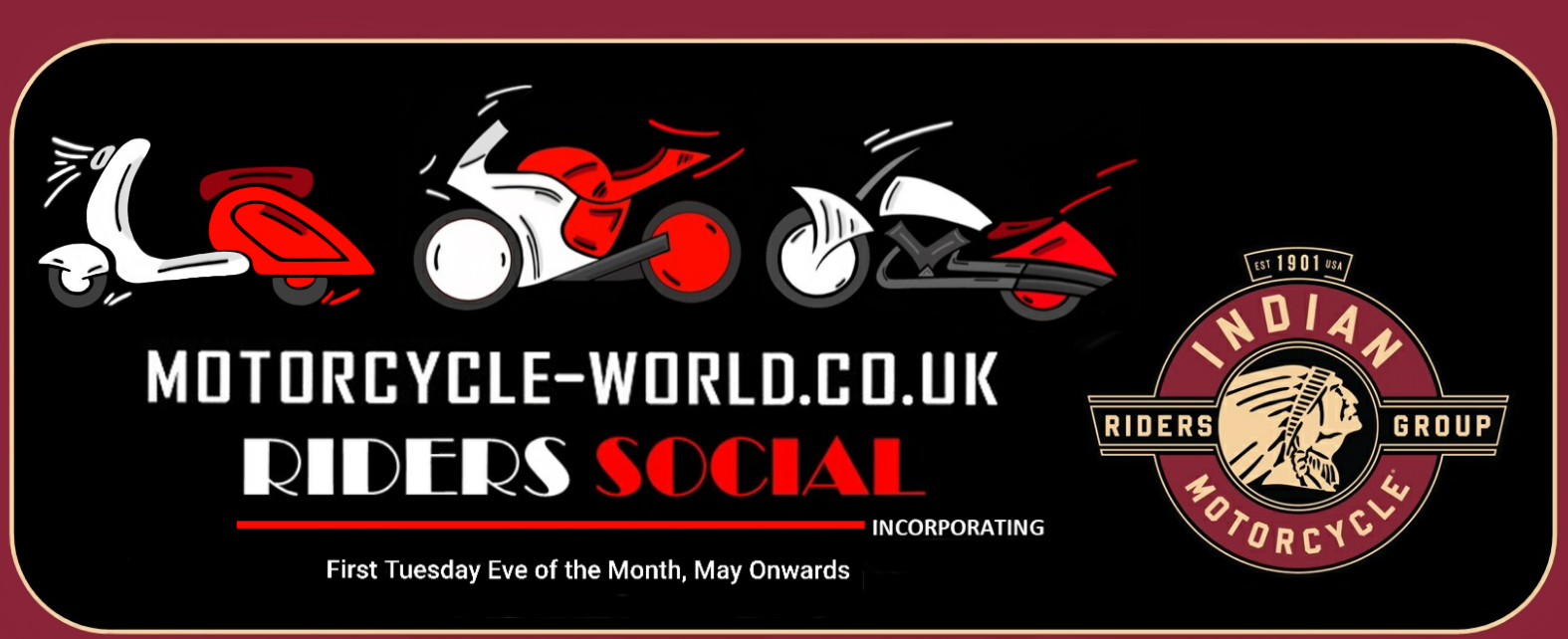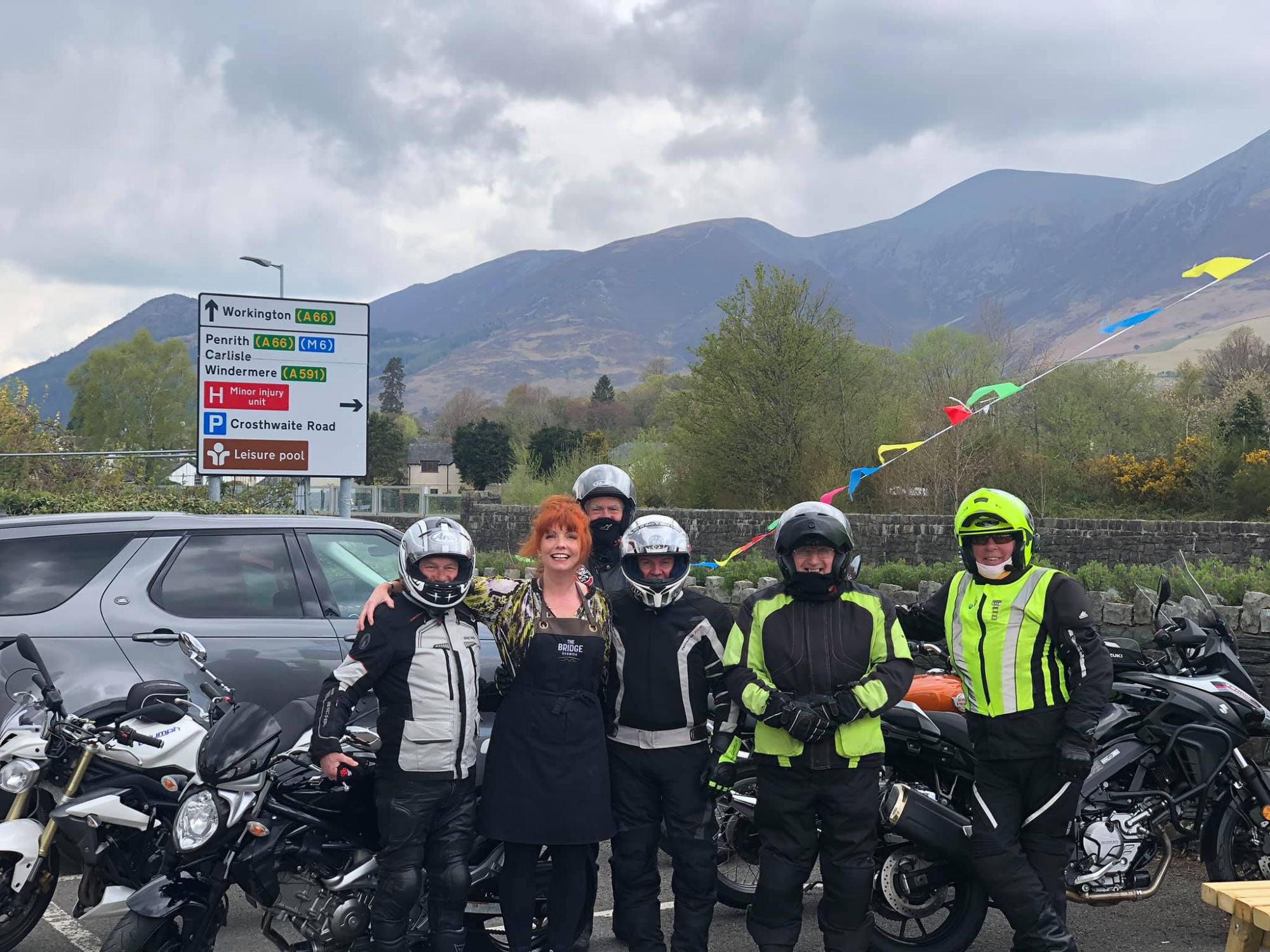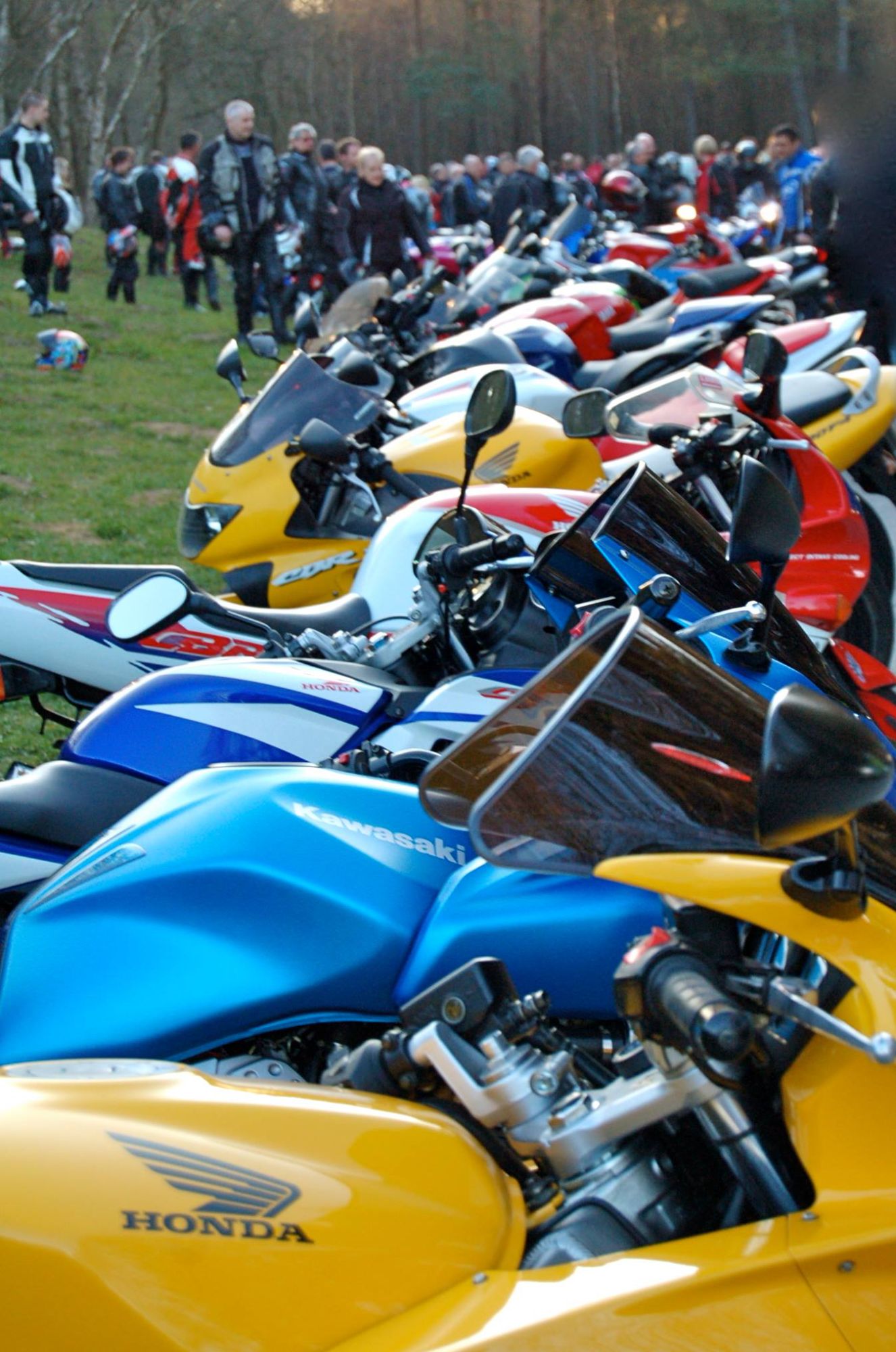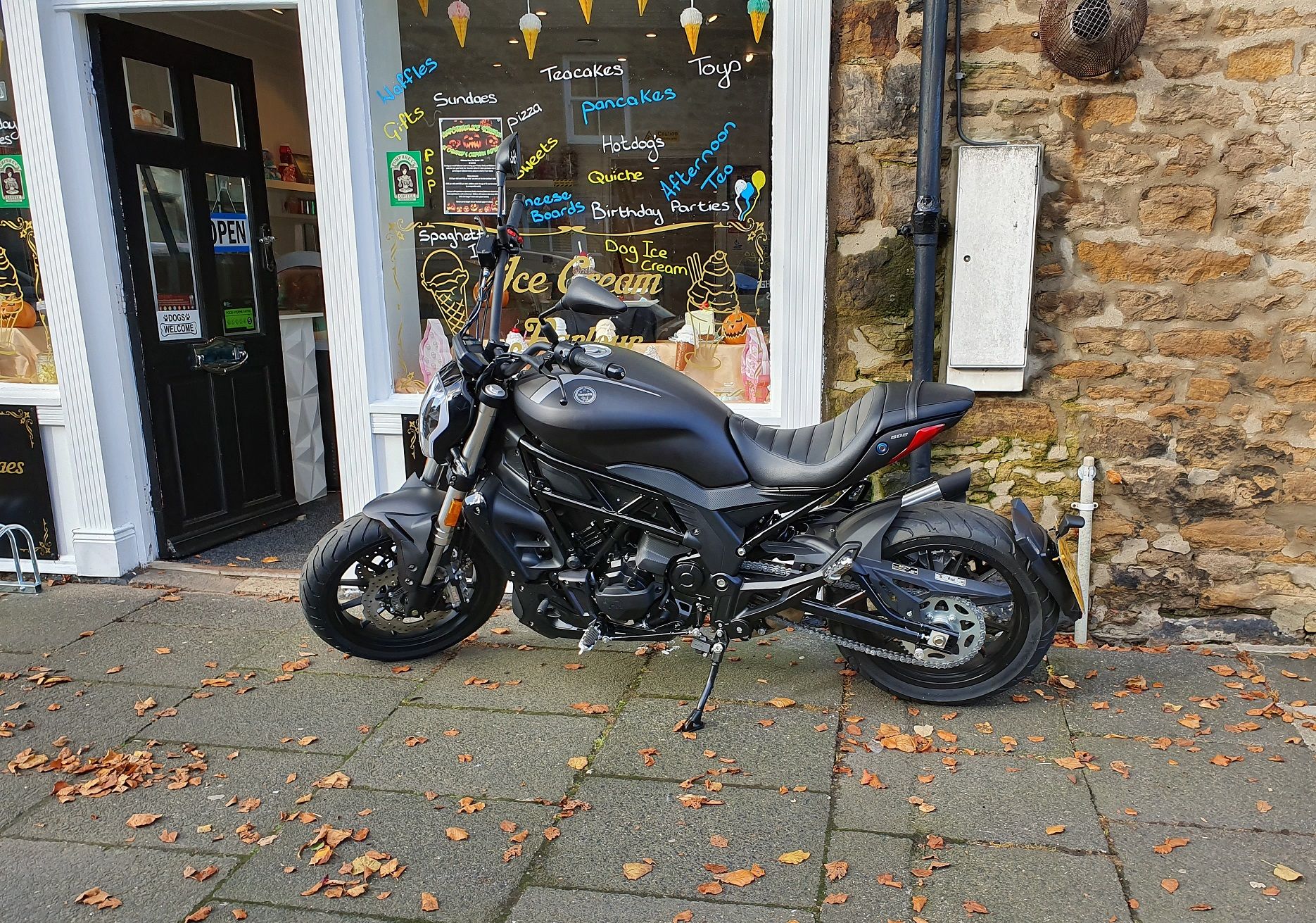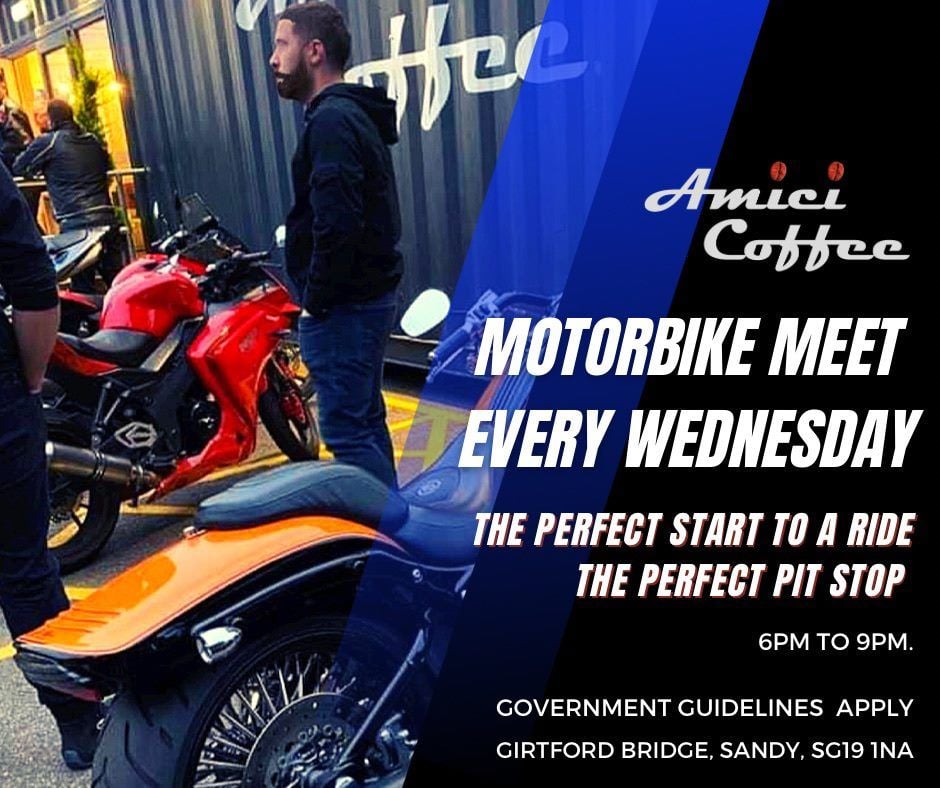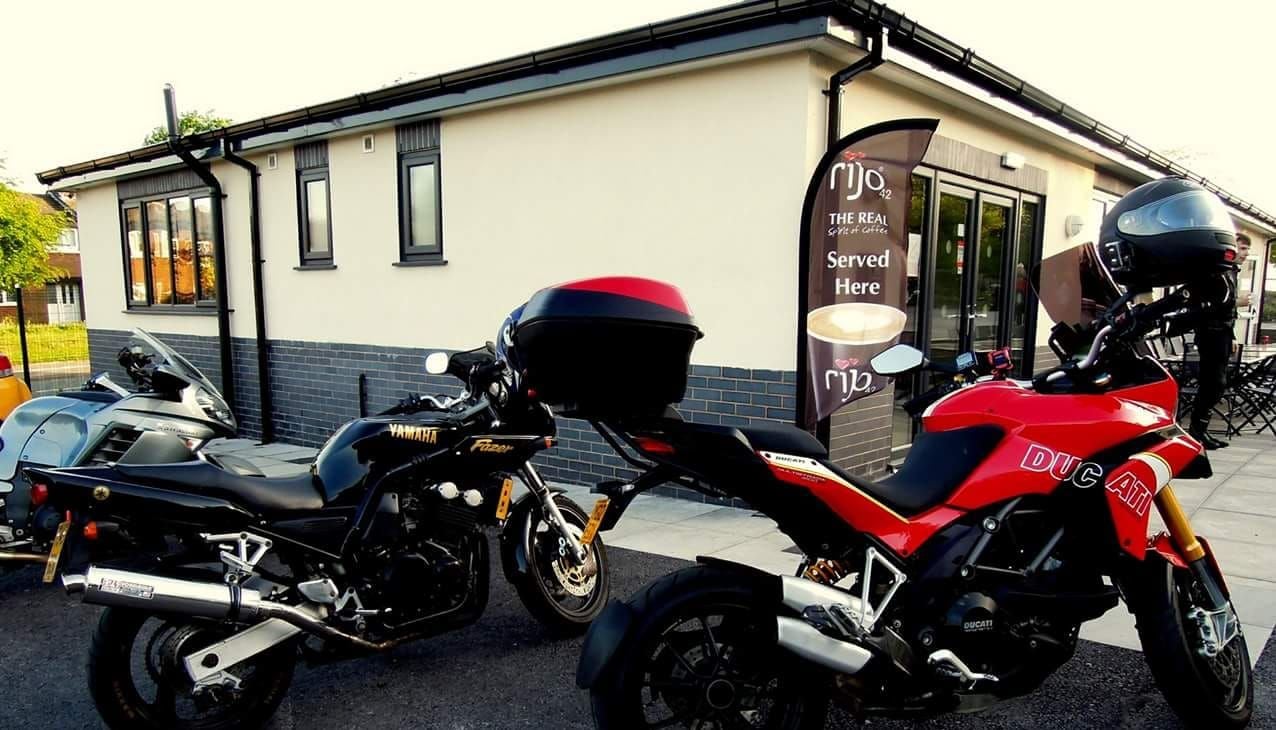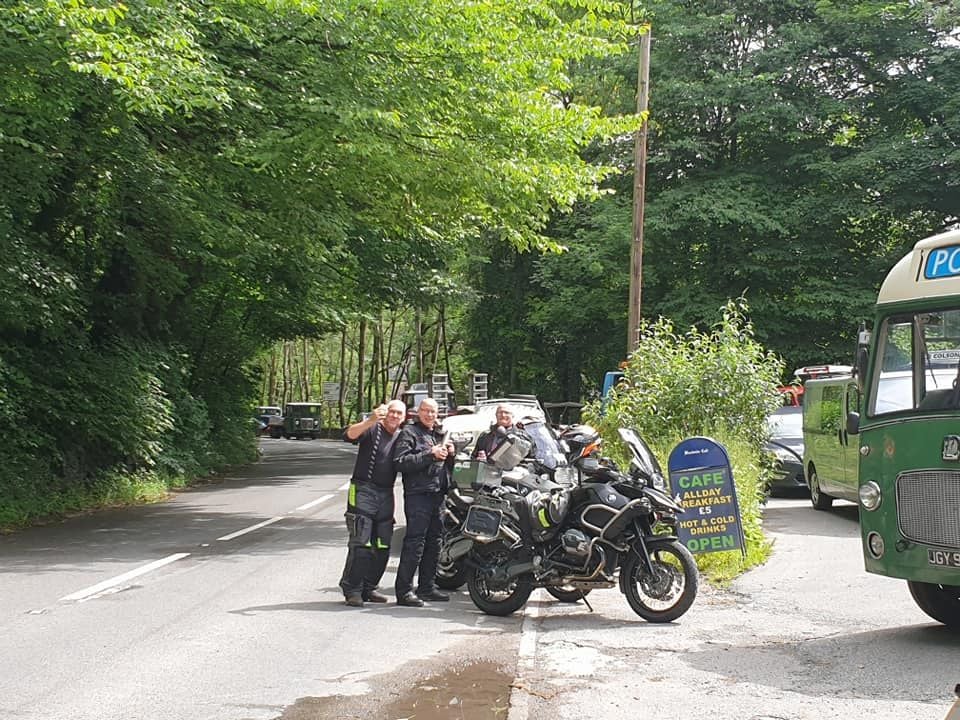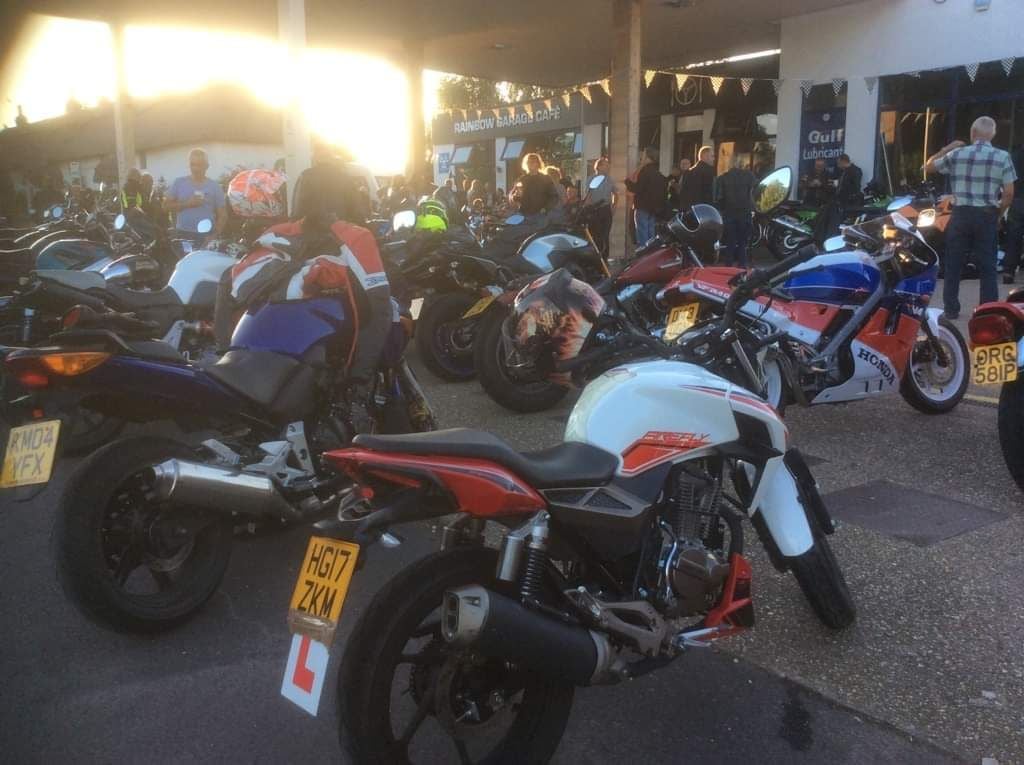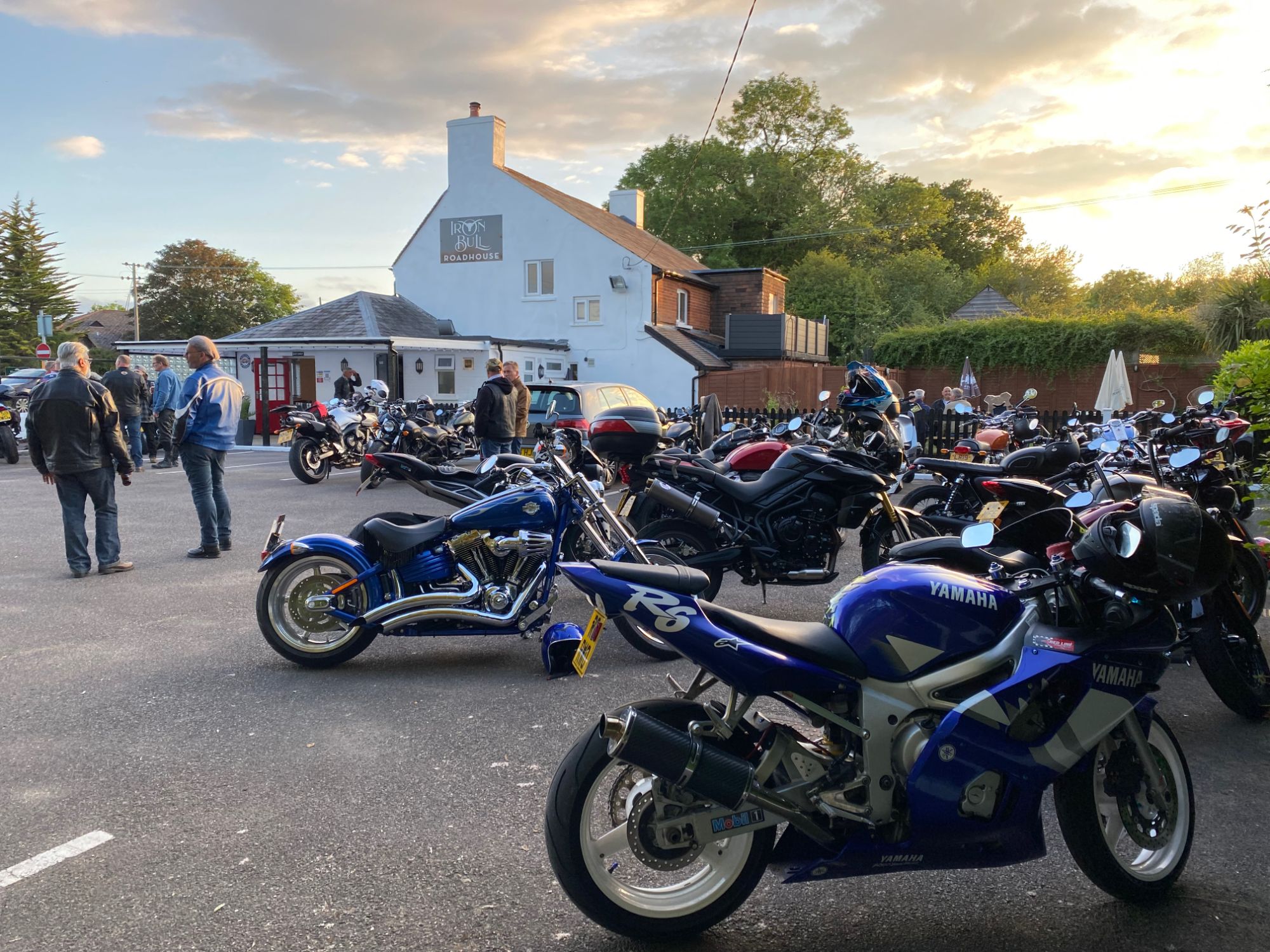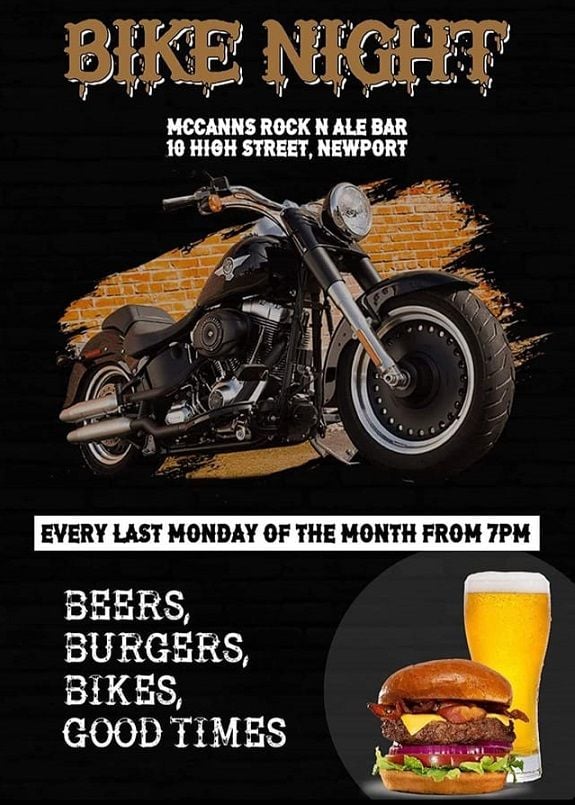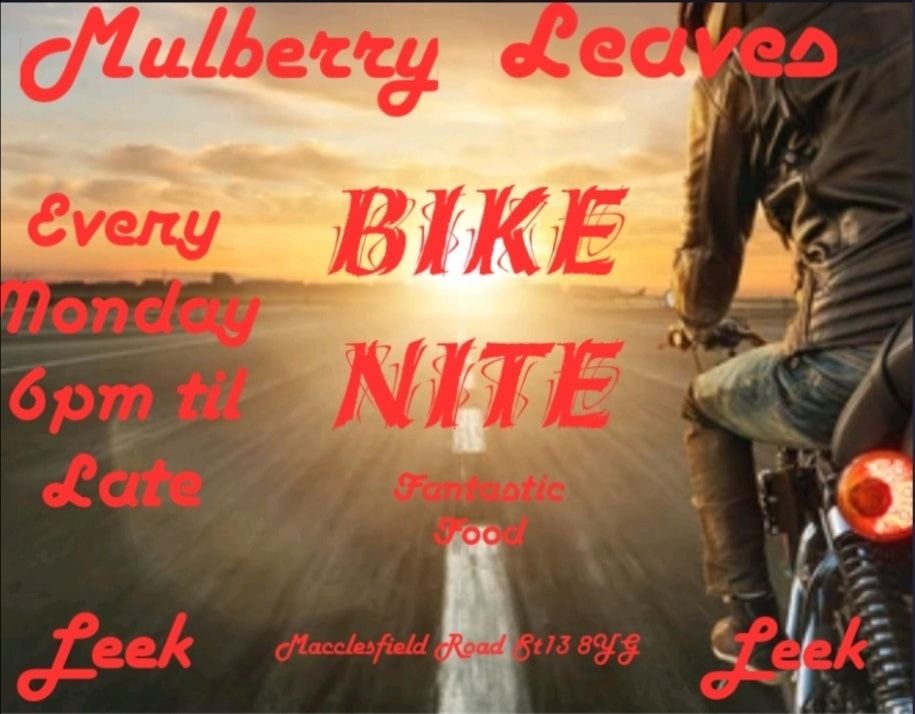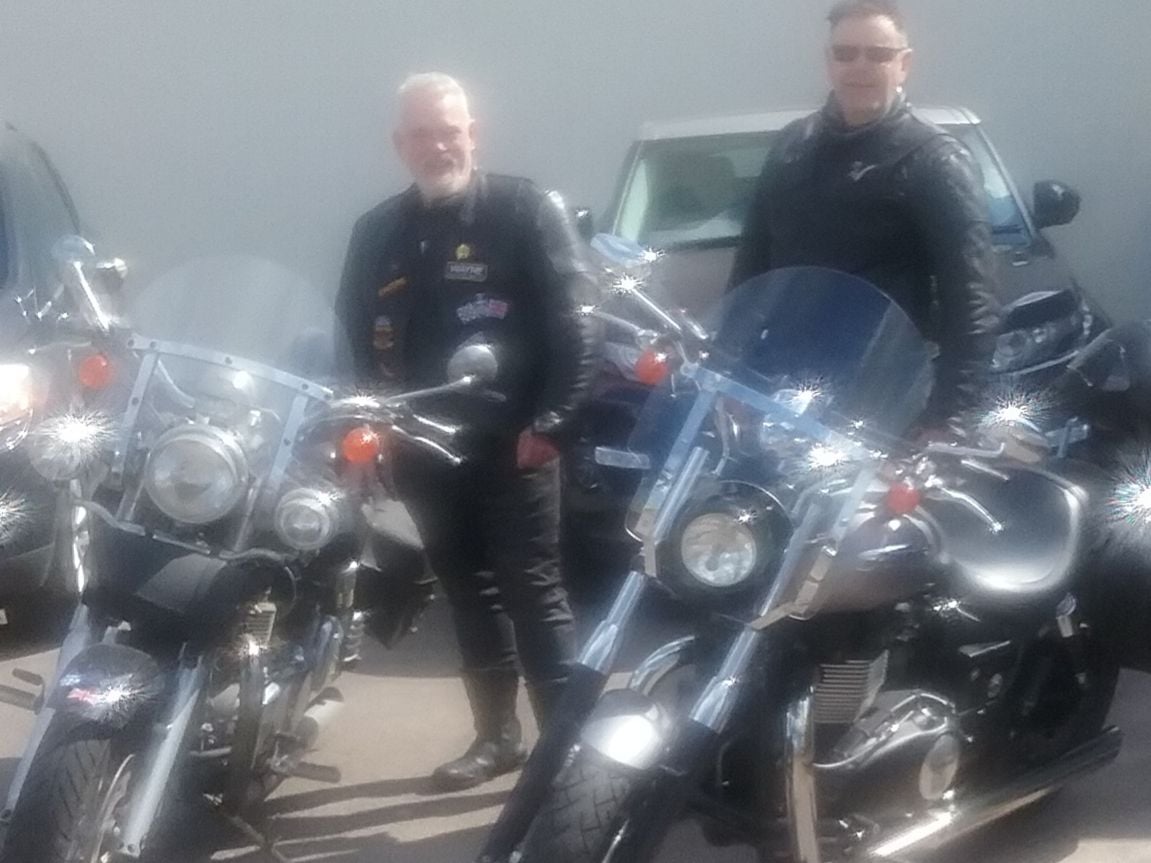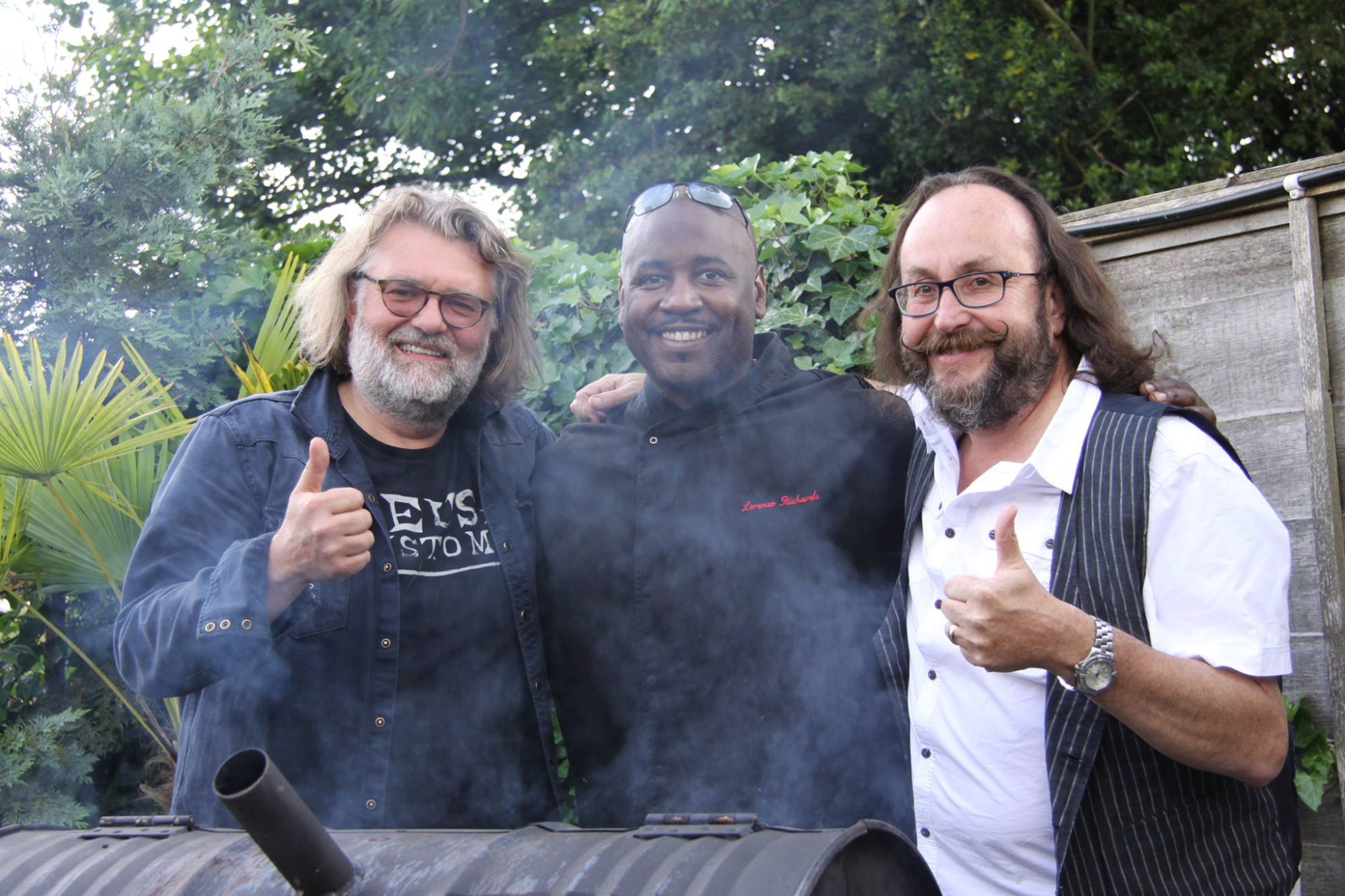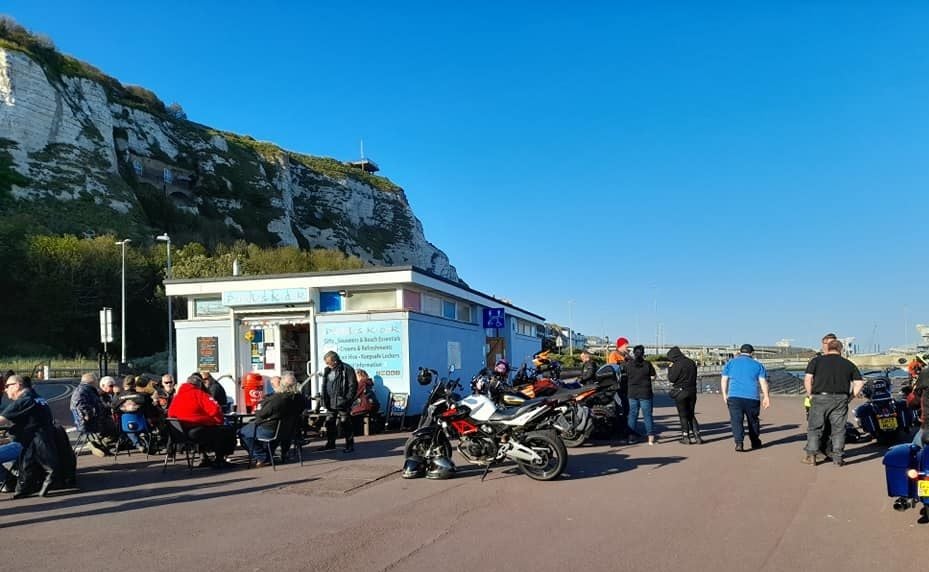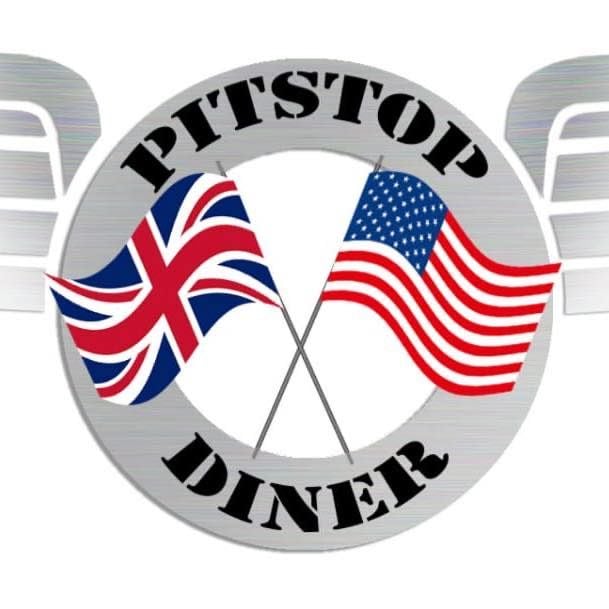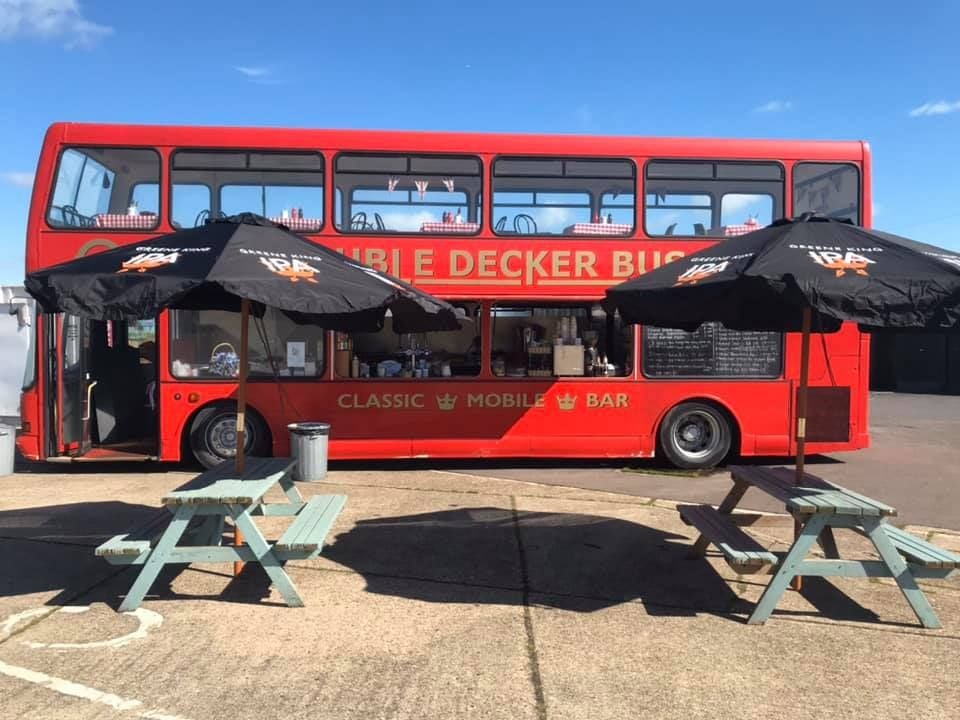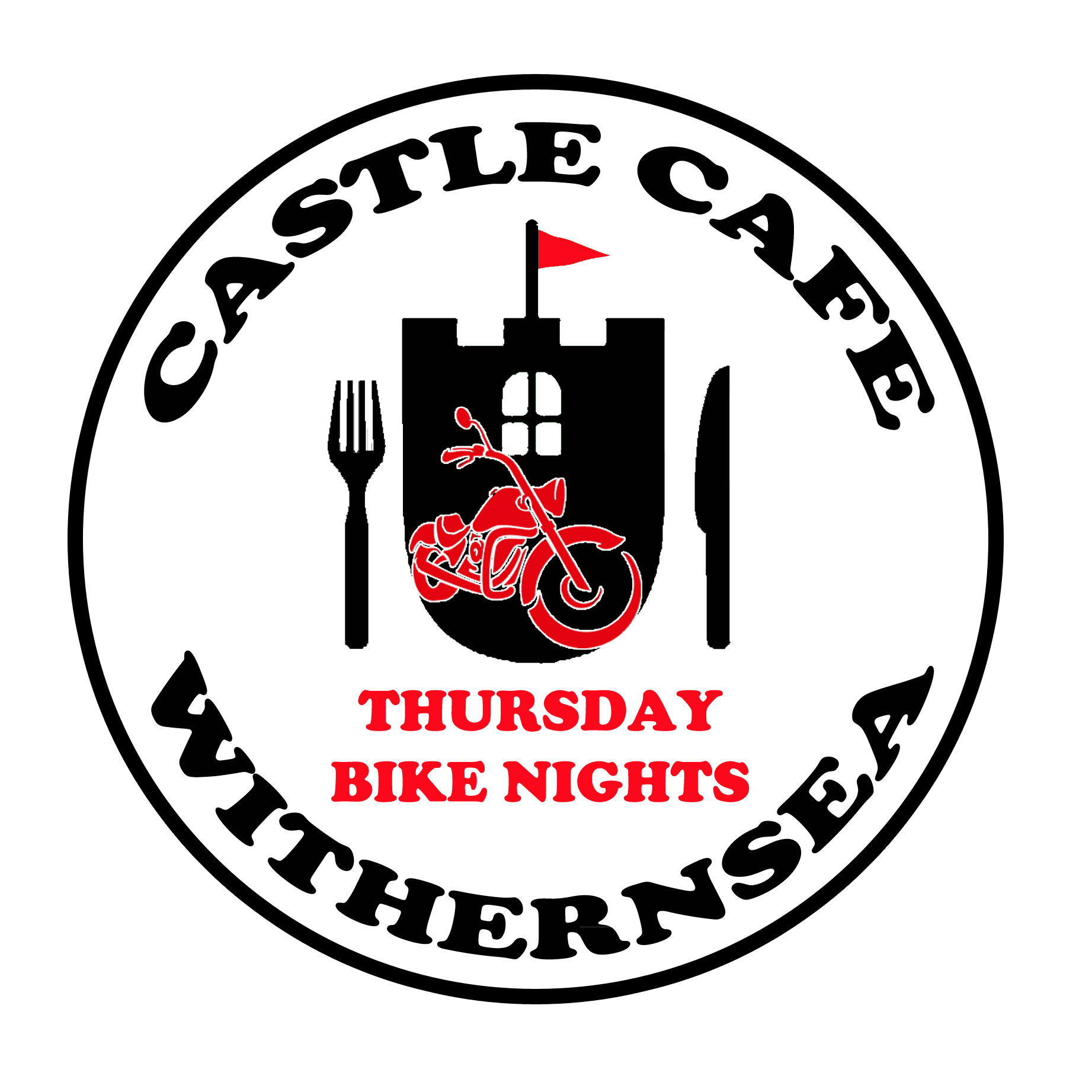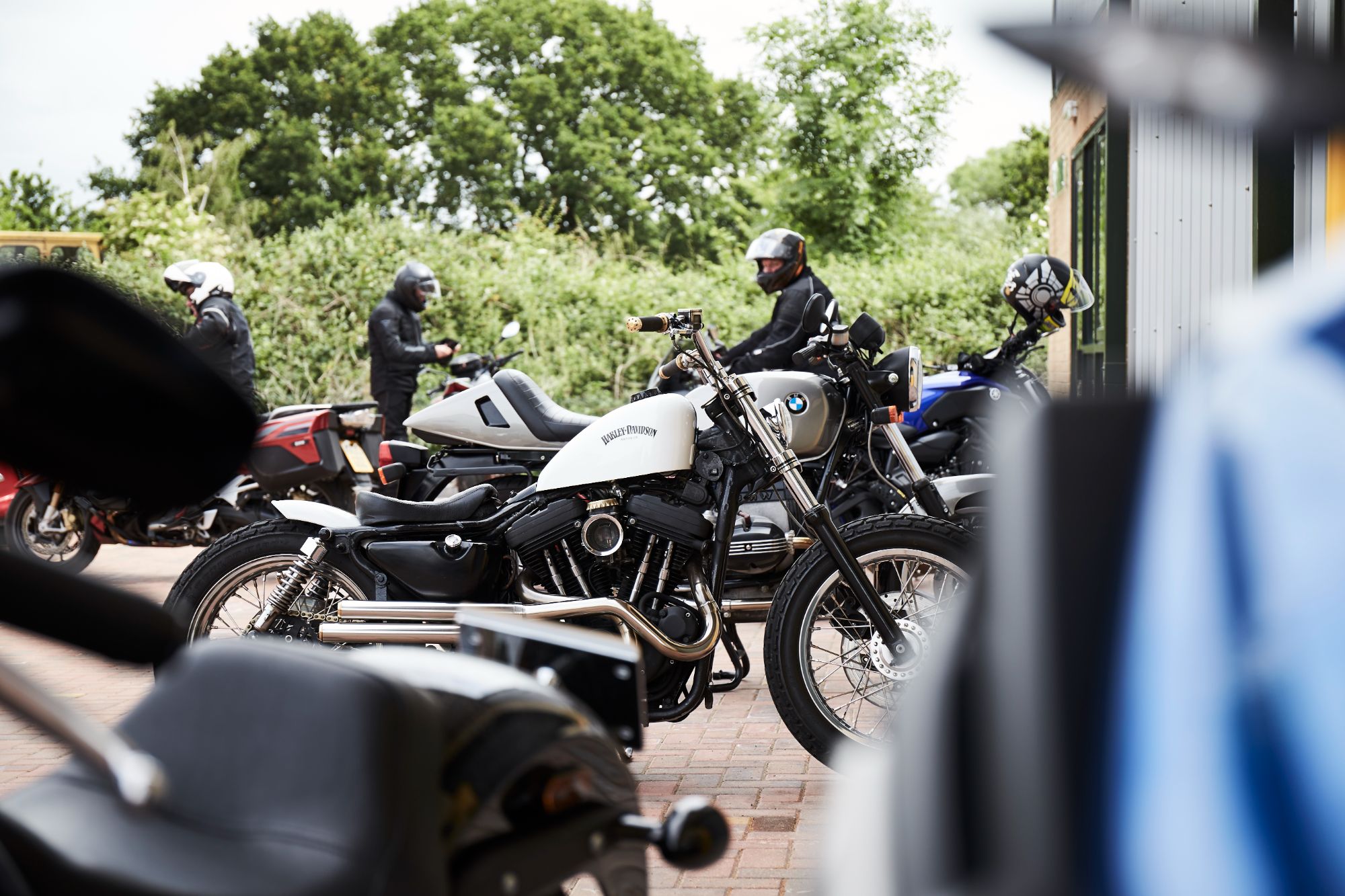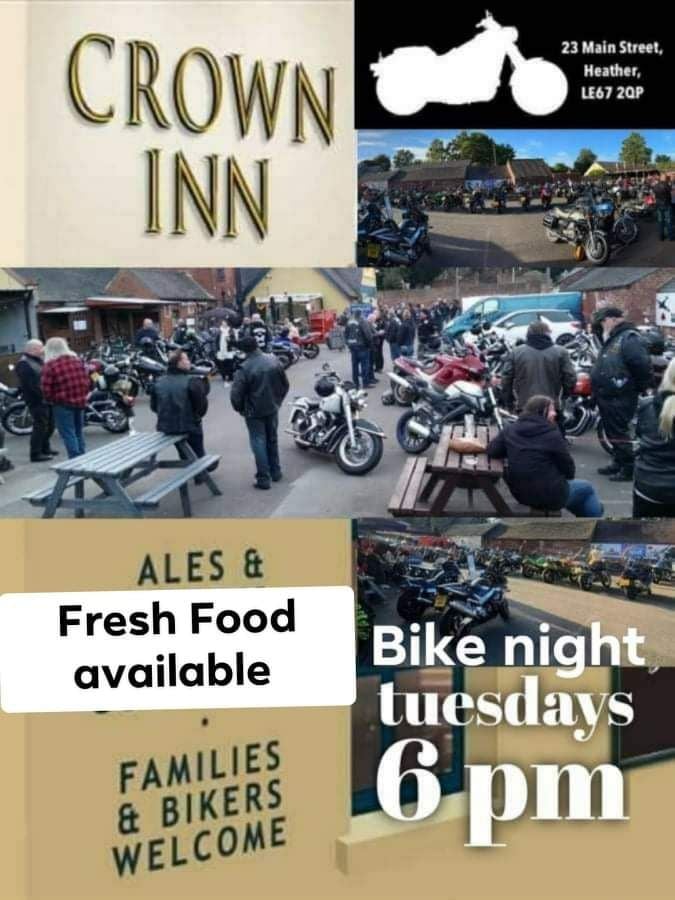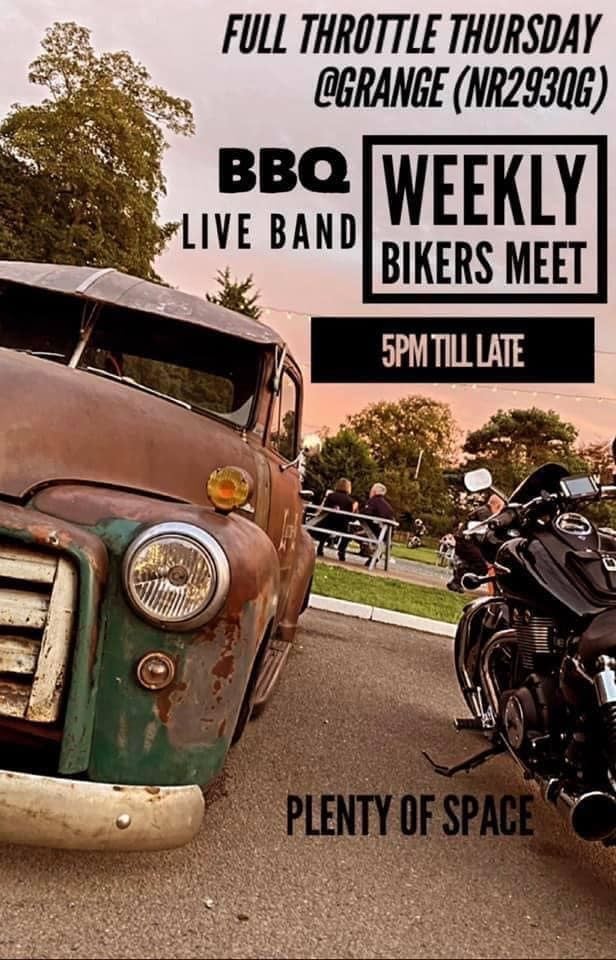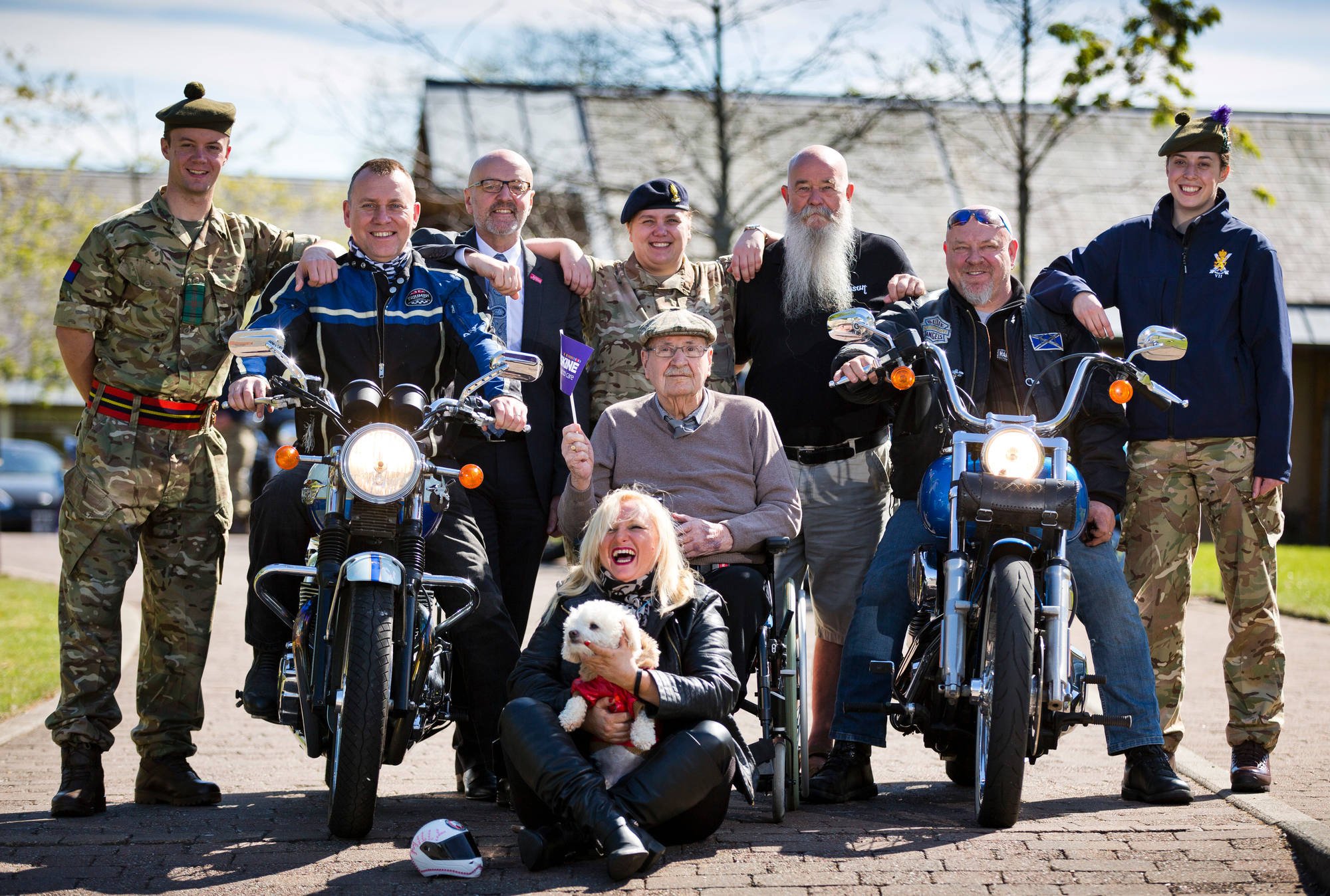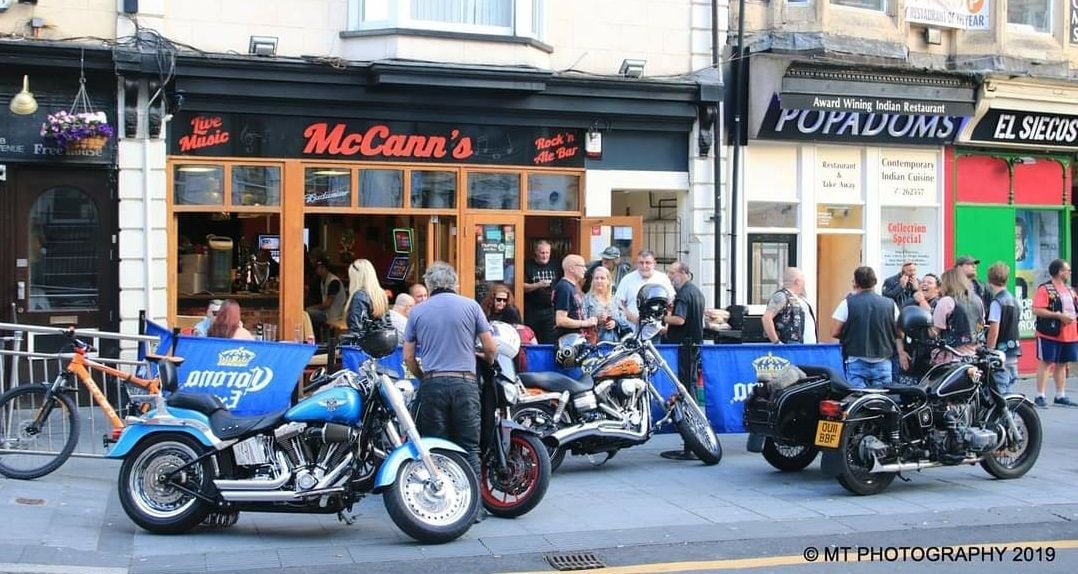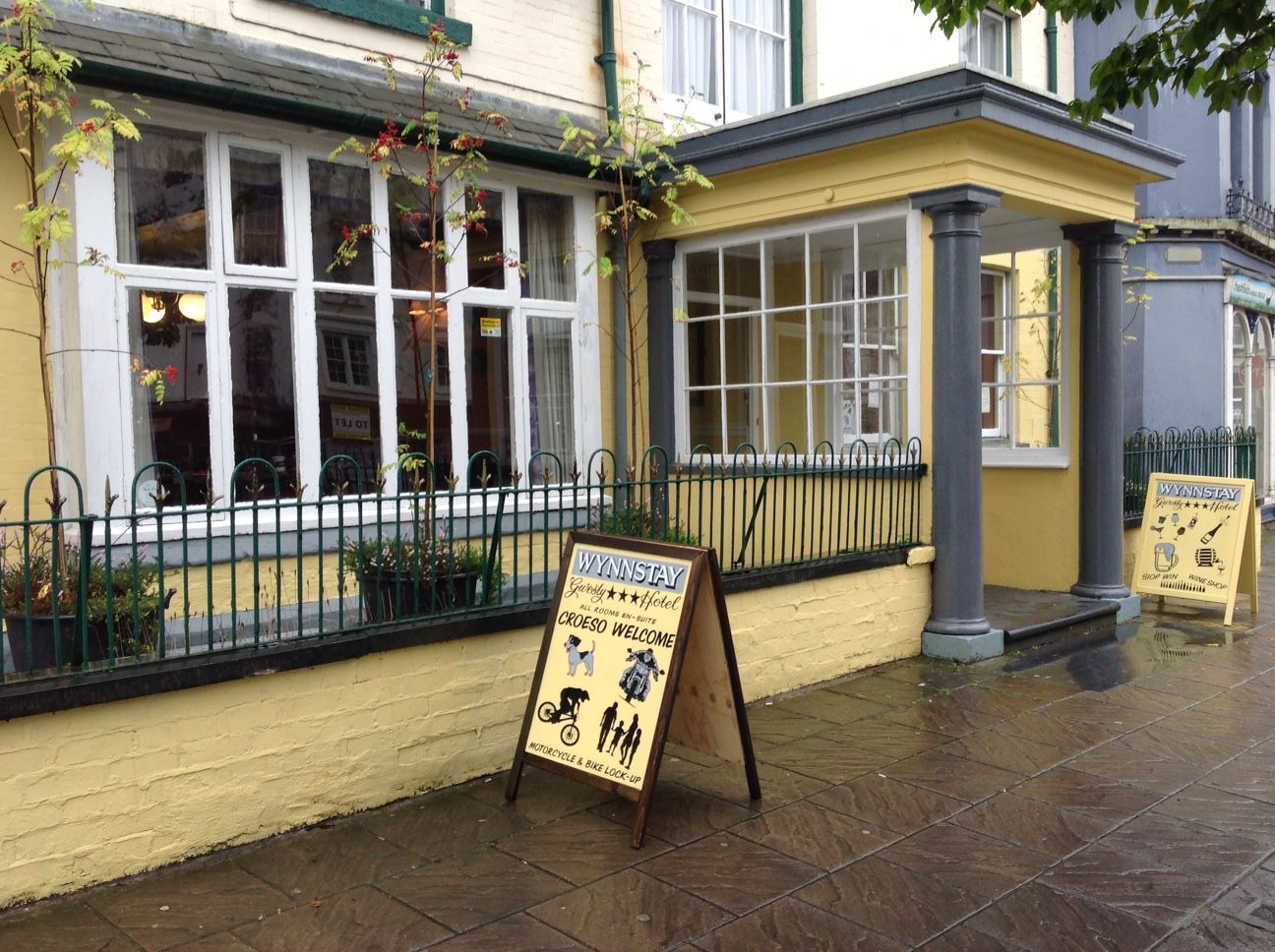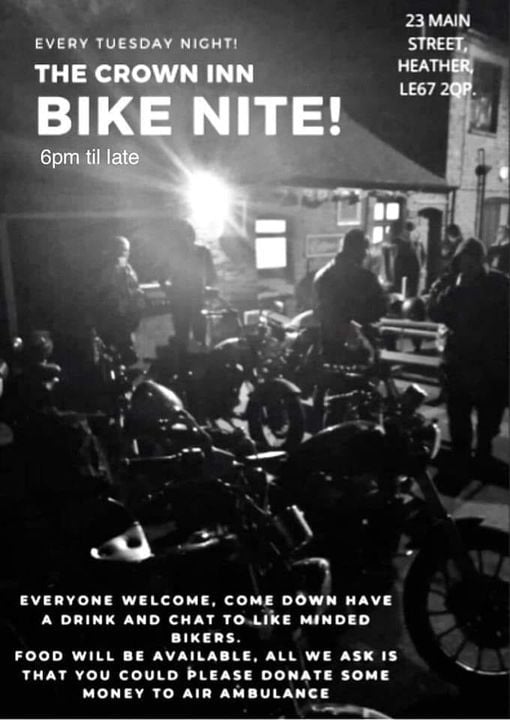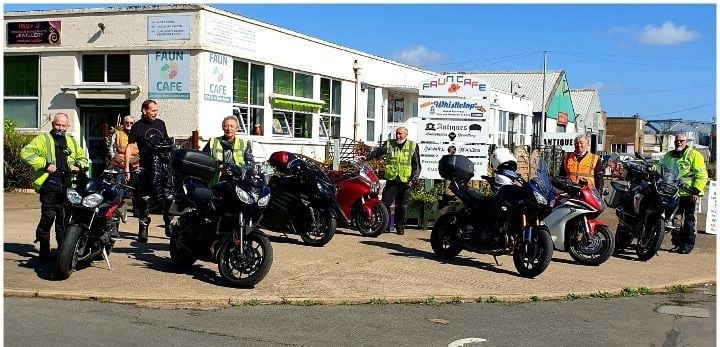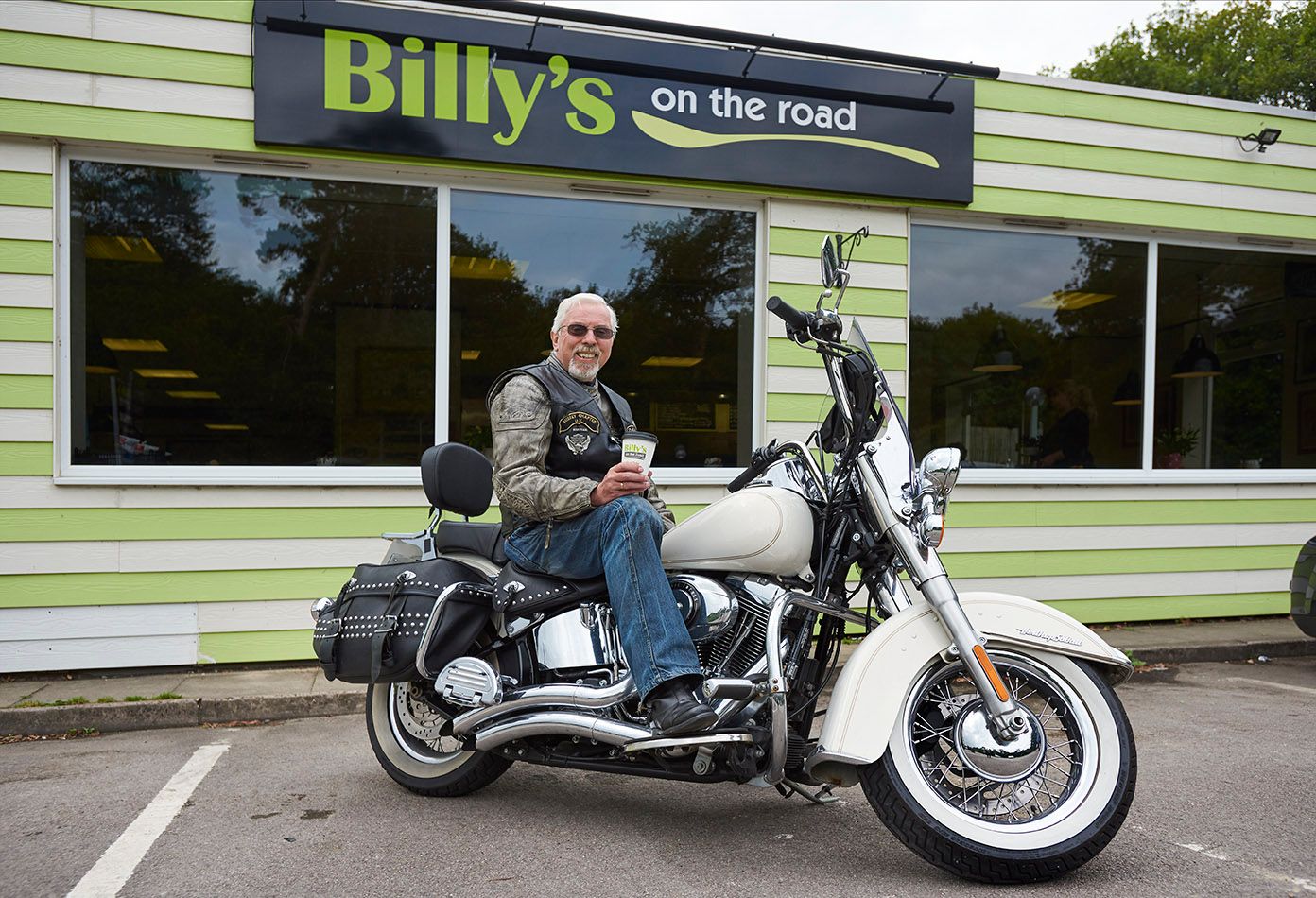 * Please note, that the above list is mainly put together from visitor recommendations and is by no means a complete list of Meeting Places in the area stated. We encourage visitor feedback and recommendations, so if there is somewhere you have been and would like to
tell others about it
, then please do.
...
We strive to check listings at least yearly for any updates, closures or change of business. However, we would advise that before you head off to any of those listed for a specific visit that you check ahead - otherwise have a great ride!
...
Weekly Biker meeting place, Biker hangouts, where do Bikers meet, Biker cafes, Biker food, Motorcycle hang outs, Ace Cafe, Popular Biker places, Motorcycle cafe, motorcycle meet, bikers welcome,

21 jul 16 - jul 17 - 19 - 21