Weekly Biker Meet - Monday
Here follows an extensive list of regular Motorbike hangouts, meets and general gatherings throughout the UK. ^
If there is any we have missed please forward them for inclusion... Photos always welcome!
Ace Cafe
, North Circular Road, Stonebridge, London, NW10 7UD. From 6pm: 1st Monday of the month; German Night, Auto Scoots, BMF, WIMA, London Bikers.
H-Cafe
, Deacons Garage, Oxford Road, Dorchester-on-Thames, Oxford, OX10 7LY. Bike night on a Monday (Summer).
McCann's Rock Bar
, 10 High Street, Newport, Monmouthshire, NP20 1FQ. Bike Night, 7pm last Monday of the month.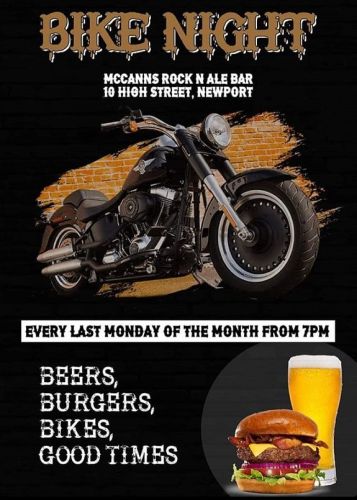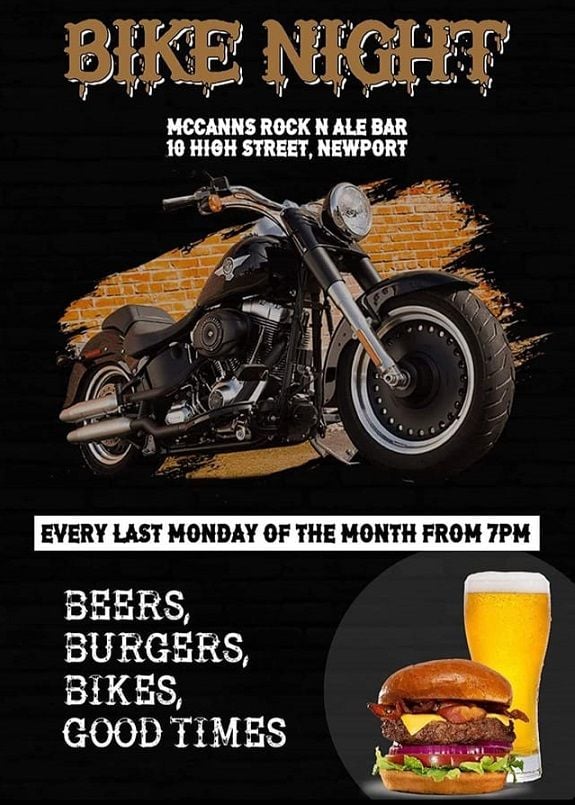 Mulberry Leaves, Macclesfield Road, Churnet Works, Leek, Staffordshire, ST13 8YG. Open daily, 11am - 11pm. Bike night, Monday all year. Bikers Menu available.
The Arkwright Arms
, Chesterfield Road, Duckmanton, Chesterfield, Derbyshire, S44 5JG. Bike Night Monday, all year weather pending.
The Parish Lantern
, Romsey Road, Whiteparish, Wiltshire, SP5 2SA.
Bike night
1st Monday of the month. All Bikers welcome. Food served from 6:30pm, with a special biker menu. A great range on local beers and tea, coffee and soft drinks. Plenty of parking for all.
Woody's Bar
, Woodland Waters, Willoughby Road, Ancaster, Lincolnshire, NG32 3RT. Monday from 6pm, throughout the summer.

* Please note, that the above list is mainly put together from visitor recommendations and is by no means a complete list of Meeting Places in the areas stated. We encourage visitor feedback and recommendations, so if there is somewhere you have been and would like to tell others about it, then please do.
...
We strive to check listings at least yearly for any updates, closures or change of business. However, we would advise that before you head off to any of those listed for a specific visit that you check ahead - otherwise have a great ride!
...
Weekly Biker meeting place, Biker hangouts, where do Bikers meet, Biker cafes, Biker food, Motorcycle hang outs, Ace Cafe, Ponderosa cafe, Popular Biker places, bikers welcome, bikers are welcome each week, -

jul 17 21