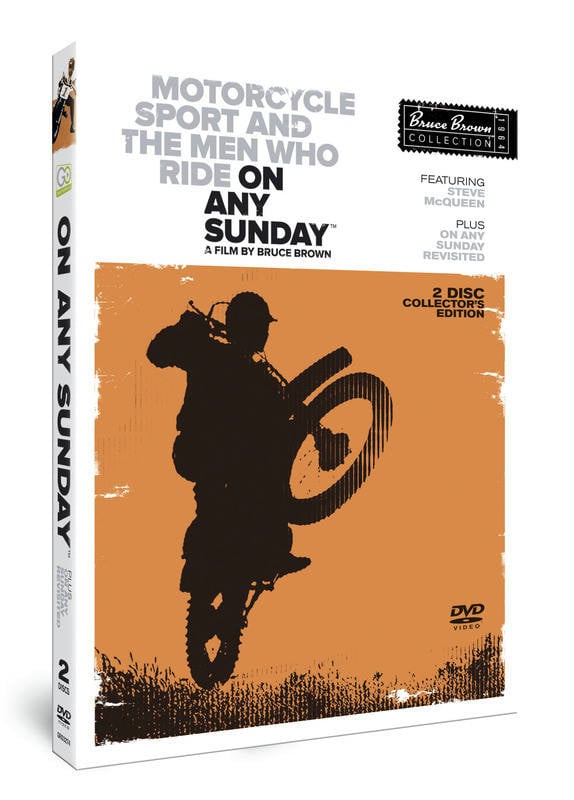 Mention the name Bruce Brown in any motorcycle crowd and someone will reply: "He is the reason I ride."
Academy Award-nominated Bruce Brown highlights the intoxicating motorcycle race world, filled with rugged road riders and the gruelling excitement of muddy and murderous motocross, daring dune riding, slicing the ice and the tortuous mayhem of the Baja 100.
Wherever a reason, whatever the season, Bruce and his friends, along with the new breed of riders, take the sport to the extreme and conjure up tales of how they "almost made it, jumped it, ate it, killed it or trashed it" on practically every Sunday.
Featuring Steve McQueen, with music by the famed Dominic Frontiere, this is without a doubt a quintessential motorcycle film.
• Legendary director Bruce Brown created another instant classic with the making of On Any Sunday.
• Including both the original title featuring Steve McQueen and the follow-up feature, this collector's edition will be savoured by motorcycle and Brown fans alike.
• Brown combines stunning photography and direction with a fascinating insight into the motorcycle race world.