Win a MSR Stake Hammer from Twistmoto
Posted on
"One of the best bits of kit we've seen this year!"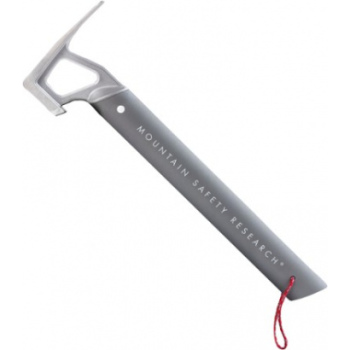 An incredibly well balance hammer that is designed to fit in your hand perfectly. Almost over engineered, the MSR Stake hammer looks and feels like something you would see in a rock climbers inventory.

The hammer head can be used as a bottle opener, and the peg puller is designed to work with MSR aluminium angular pegs as well as all other normal tent pegs. It has a dimpled surface to prevent slipping when coming into contact with the peg and the handle has a useful rope tie for hanging.

The MSR Stake Hammer now sits pride of place on our must have kit list for adventure motorcycle camping trips.

Specifications
Weight: 321g
Dimensions: 29 x 3 x 9cm
Enter the competition on THE BIKER GUIDE website here for a chance to win.

If you need help or advise about any of the products please just call or e-mail, the team @ twistmoto who are always there to help.
Twistmoto Ltd - Motorcycle Travel Gear
A UK based shop specializing in essential equipment for motorcycle travelling, camping, rallying and touring. The owners ride bikes, tour and travel and have a passion for bringing the best and new products to the Motorcycle community, so that the great British biking public can enhance their motorbike adventures... The products they sell have been hand-picked and tested by the team at TwistMoto for durability, weight and packed size and are in use all around the world by riders on serious cross continental adventures.
A large range of light-weight tents including the Redverz Atacama, Khyam Biker and the well reviewed Vango Omega 350. Also Enduristan luggage, dry bags, backpacks, straps, sleeping bags, pillows and mats, along with a cooking range of stoves, utensils and the Sea To Summit X popular range of rugged collapsible folding plates, bowls, cups and mugs. Live to ride, ride to adventure!
where: Based in Kent with extensive web-store
tel: 01892 322072
website: www.twistmoto.co.uk
facebook
e-mail: [email protected]