Win a MSR Stake Hammer | A must have for adventure motorcycle touring
Main Competitions section | Get THE BIKER GUIDE® booklet for free - just the p&p to pay! Go click...
NOW CLOSED

THE BIKER GUIDE® has joined forces with Twistmoto for a competition where you can win a MSR Stake Hammer - a must have for your kit list for adventure motorcycle camping trips!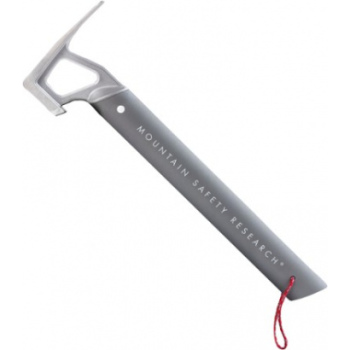 To be in with a chance of winning, answer the following question, from the information on the MSR Stake Hammer products on Twistmoto here. We have a few hammers to giveaway and will randomly send a hammer to a lucky winner monthly.
All questions marked with a * must be answered. We may include a code at the bottom to avoid spam, however if you cannot read it simply refresh the code until you can!
Along with being one of the best bits of kit that Twistmoto have seen this year, it also is
a/ An incredibly well balance hammer
b/ Designed to fit in your hand perfectly
c/ Looks and feels like something you would see in a rock climbers inventory
d/ Can be used as a bottle opener and peg puller
e/All of the above


"One of the best bits of kit we've seen this year!"
The hammer head can be used as a bottle opener, and the peg puller is designed to work with MSR aluminium angular pegs as well as all other normal tent pegs. It has a dimpled surface to prevent slipping when coming into contact with the peg and the handle has a useful rope tie for hanging.

The MSR Stake Hammer now sits pride of place on our must have kit list for adventure motorcycle camping trips.

Specifications
Weight: 321g
Dimensions: 29 x 3 x 9cm

If you need help or advise about any of the products please just call or e-mail, the team @ Twistmoto who are always there to help.
Twistmoto Ltd - Motorcycle Travel Gear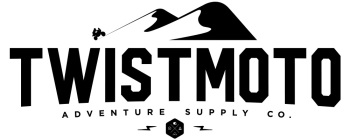 A UK based shop specializing in essential equipment for motorcycle travelling, camping, rallying and touring. The owners ride bikes, tour and travel and have a passion for bringing the best and new products to the Motorcycle community, so that the great British biking public can enhance their motorbike adventures... The products they sell have been hand-picked and tested by the team at TwistMoto for durability, weight and packed size and are in use all around the world by riders on serious cross continental adventures.
A large range of light-weight tents including the Redverz Atacama, Khyam Biker and the well reviewed Vango Omega 350. Also Enduristan luggage, dry bags, backpacks, straps, sleeping bags, pillows and mats, along with a cooking range of stoves, utensils and the Sea To Summit X popular range of rugged collapsible folding plates, bowls, cups and mugs. Live to ride, ride to adventure!
where: Shop @ 53 Grosvenor Road, Tunbridge Wells, Kent, TN1 2AY. With extensive web-store
tel: 01892 322072
website: www.twistmoto.co.uk
facebook
e-mail: [email protected]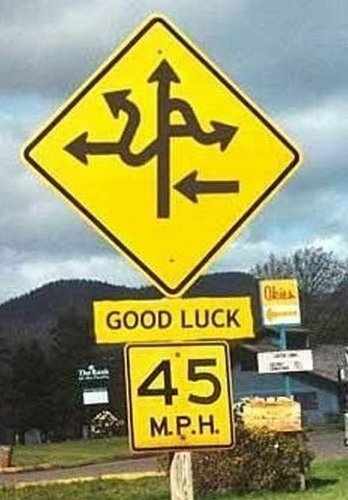 Many thanks for taking part!
Most of the questions on the competitions have simple tick boxes for information to help us to gain insight into our visitors and to help us plan where is best to promote the web-site in the future.
Competitions these days seem to have some sort of fee attached, whereas all our are completely free to enter, all we ask from our visitors is a little feedback. When tested the entry forms were completed in less than 5 minutes.
Terms & Conditions
1/ THE BIKER GUIDE® reserves the right to amend the date for enteries, change the question and/or any other details and even cancel said competition.
2/ Only enteries which include the full name and postal address can be awarded a prize, as we have to send most prizes out in the post so this information is important.
3/ THE BIKER GUIDE® reserves the right to publish the names of the winners both on the web-site and also within any promotional material.
4/ There will be no cash or other alternative to the prize offered and prizes are not transferable.
5/ Where applicable, prize winners will be responsible for travel arrangements.
6/ Winners will be notified by either e-mail or via a promotional e-shot with the winners names included.
7/ In some cases, prizes require a confirmation e-mail between THE BIKER GUIDE® and the winner, which will need a reply before we go ahead with the arrangements of the prize, such as holidays. In some cases, if we do not receive a reply with 7 days we will presume that you do not want the prize and so will award it to another.
8/ In some circumstances, where we do not have the prize held @ THE BIKER GUIDE hq, the prize may come direct from the supplier, organisers and/or from another source such as when another winner cannot attend. We cannot be held responsible for such a prize going astray or for a cancelled event.
9/ By sending through a competition entry your details (unless stated otherwise) will be added to a database where you will be informed of the winners, new competitions and other news from THE BIKER GUIDE®.
10/ Any winners with any questions about the prize, must contact us direct replying to your 'You are a winner' e-mail, rather than by phone, facebook and/or by contacting the organiser or supplier of the prize.
11/ In the instance that you are required to send your postal address from a facebook competition, if we do not receive a repy in 7 days days the prize may be passed on.

12/ We cannot be held responsible for any prize sent in the post which go astray or for a cancelled event.

13/ Prizes of holidays must be taken by the winner in the time period stated and are not transferable to another.

14/ In no circumstances may a prize be sold to another and/or to make profit. This may result in the prize being null and void.

15/ No prizes won are transferable to another (3rd party).
16/ To qualify for entry into the competition to win a BIKERS WELCOME banner, we must have either the event listed with us and/or the Biker Friendly Place sent to us for inclusion (from the owner of said place). These are both free to do, just
send the event
or
Biker Friendly Place details
to us via the on-line form.

17/ For facebook competitions that require a like and share, sometimes due to facebook security, we cannot see if a post has been shared. We may in such cases award said prize to someone who has liked the post (which can be seen).
18/ We will always send tickets (or details of how to obtain) them to competition winners, at least 2 weeks prior to the event. When an email is sent and the competition winner has not received said tickets within 7 days of notification, you must contact us within a week as failure to do so may mean tickets are lost and/or we cannot contact the organiser as they are already on site. In such an event, we may not be able to organise replacements.
Win tickets to Biker rallies, Shows and events, free entry competition