Countryside Holidays in France - it has been an amazing year, helped by the sidecars and dogs…
Posted on
Very few people these days have seen a sidecar close up, let alone had the opportunity to ride them, especially along dirt roads!


I think I have the largest collection of sidecars in central Brittany and have even made a little museum for them.

Many Bikers have ridden them when staying with us, including one lady who has spent a lifetime riding pillion, far and wide with her husband (even up to the arctic circle) and had never ridden a bike herself.
With a little persuasion and help, she rode the Russian outfit - The joy on her face was a picture and she was almost in tears and said she never thought she would be able to do something like that.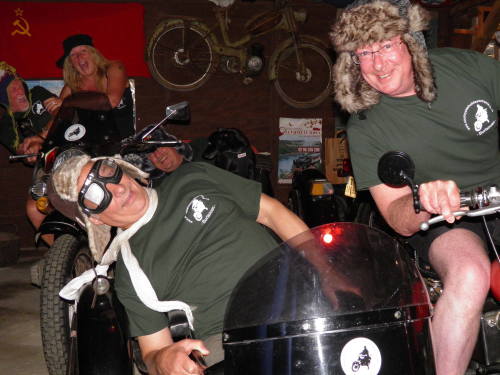 The pictures of the guys and gals on the sidecars in the bike shed are of Bikers all from Derbyshire.
Sidecar coming through the trees of two brothers

We all had some terrific times.

Rog @ Countryside Holidays in France
www.countrysideholidaysinfrance.co.uk


See them on THE BIKER GUIDE here