Do you have a great photo that you would like to see on the front cover of THE BIKER GUIDE booklet?
Posted on
It is that time of year when we are preparing for the next issue of our VERY popular booklet, here @ THE BIKER GUIDE, which we distribute for free throughout the year at various events, cafes, meeting places and also via the website...
Last year the main picture is of Kirkstone Pass, Cumbria taken by Glenn Greenhalgh. See more on his facebook page of Tyne and Wear from the air.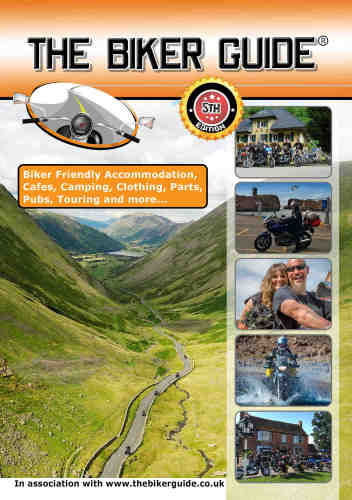 The images on the right, were supplied to us by from the top:
Moto-Hotel du Col de Bussang in France
Rich Hill at Dunbar Harbour, Scotland

Ian and Gill Andrew, wedding picture on the motorbike

Lisa Morris on Pearl, taken by Jason Spafford at Two Wheeled Nomad

Lower Lode Inn in Gloucestershire, England
So we are asking the visitors of the website and readers of the booklet - Do you have a great picture that you have taken on your motorcycle that you would like to see on the front cover and of course your name in 1,000's of booklets?
If so, please send to [email protected] letting us know when and where it was taken, along with your full name.
Of course for any images we include you will be sent a copy of the booklet.
'Best information mag around for Bikers' - Oggy Dave.