Report from a winner of tickets to the Prescott Bike Fest 2015
Posted on
Many many thanks for the free tickets to the the Prescott Bike Fest 2015. We had a lovely day out, even though the Missus was stuck in a wheelchair due to Gall Stones! Not pleasant. We were treated to fresh, yet fine and sunny weather, so that made all the difference.

Never attended a race rally before so we were intrigued by the rules, track and procedure. Brilliant atmosphere! Great to see lots of different bikes and 3 wheelers competing to win the race. Sport bikes, racers and even a couple of FS1E's. A replica of the Shuttleworth TT racer ( George Formby) was there. Sadly no photo..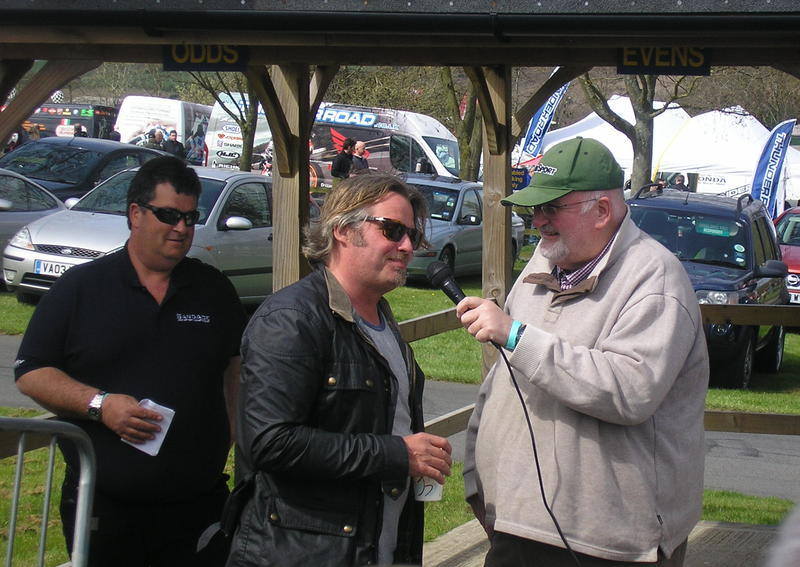 Managed to see Charlie Boorman being interviewed. He intimated that he would be doing a survival/TV reality show soon, but definitely NOT the Jungle ( cannot possibly repeat his story of penis' and balls!!!)... sort of guessed at the Bear Grylls, but who knows.

Only managed to take a few snaps for you. Linda insisted on the one next to the Club House sign!

The event was well attended and I can only guess at being successful. The only negative was that the venue was not very "disabled" friendly. It was a rough terrain to push a manual wheelchair! However, all in all, worth the 220 mile round trip.

Our next biking adventure is to visit the Harley Rally at Faaker Am See in Austria, September 2015, which looks like 2,200 mile.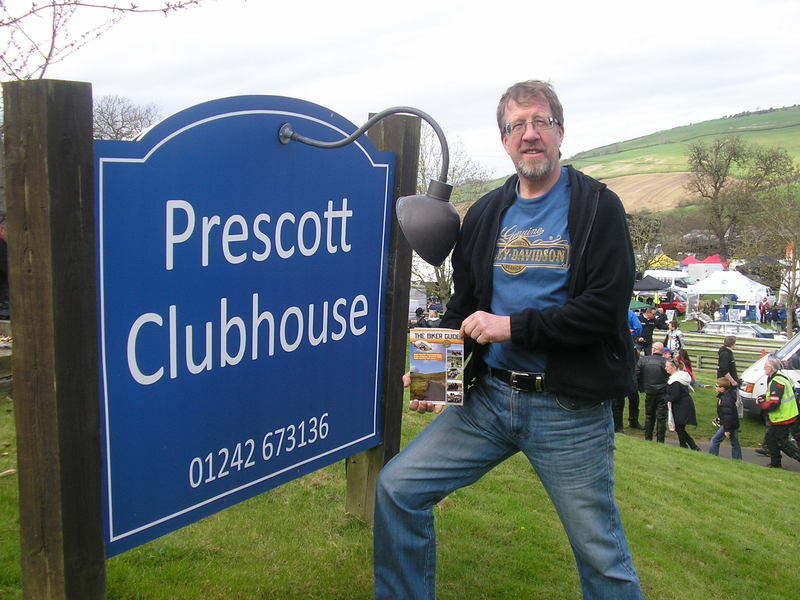 Once again, thanks for the tickets, and the new edition of the Handbook - proudly displayed... An excellent need to have book.

All the very best
Cheers

Pete and Linda.