Famous motorbike scenes from the screen
Posted on
The Institute of Advanced Motorists takes a look at how advanced riding skills might have changed things...
The cinema loves a chase scene – if it's on two wheels, even better. But quite often these high-octane stunt sequences don't end too well for our hero, who barely escape alive.
Here are the views of a motorcycle-riding expert on some classic bike chases from the silver screen. Where did the riders go wrong? Is there anything they could have done that would have meant things turned out differently?
The expert: Geoff Pretty*
1. The Matrix Reloaded (2003) Dir. Andy & Lana Wachowski
Trinity and the Keymaker steal a Ducati motorbike and head off against traffic on the wrong side of a busy motorway, pursued by police and the agents.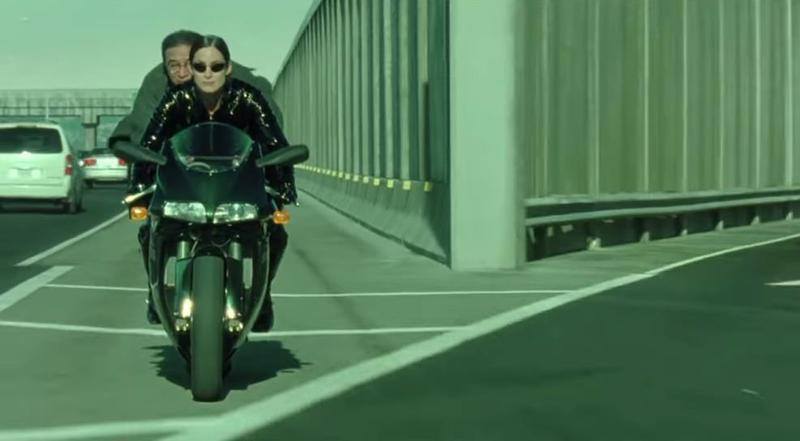 Expert view: "The filtering was done far too fast with a large speed differential between the bike and other traffic; any sudden movement by another vehicle could prove problematic (as seen when the silver car changed lanes). You should never accelerate into a closing gap, but wait until you have a clear exit and proceed gently through."
2. The Dark Knight (2008) - Dir. Christopher Nolan
Our eponymous hero takes on the Joker astride his heavily-armed Bat Pod bike, tearing through the streets (and shopping malls) of Gotham City.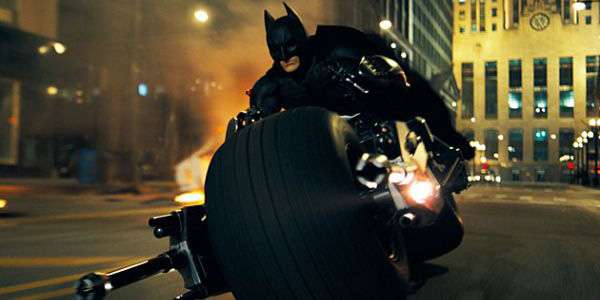 Expert view: "An even more extreme version of the Matrix scenario; the gap simply wasn't big enough, evidenced by the fact that the cars all lost door mirrors or had other damage. Saying that, the bike is pretty impressive - can I have one?"
3. Indiana Jones and the Last Crusade (1989) – Dir. Stephen Spielberg
Indy and Sean Connery leave the Nazis trailing in their wake thanks to their trusty Dnepr MT-11 and a fortuitously positioned flagpole.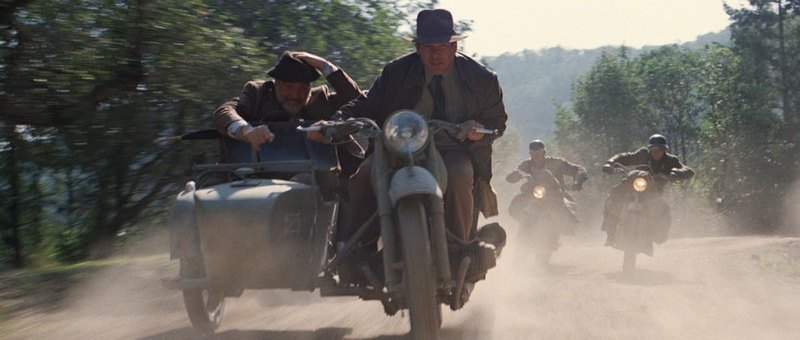 Expert view: "Riding any bike (particularly a road one) on a loose surface is pretty tricky. Better progress could have been made by positioning earlier for the bends, thereby increasing his view - this would have given him the chance of straight-lining at times, rather than treating each bend as a separate entity."
4. Wallace & Gromit: A Close Shave (1995) - Dir. Nick Park
There are more side-car shenanigans as the plasticine pals hunt down some mysterious sheep rustlers.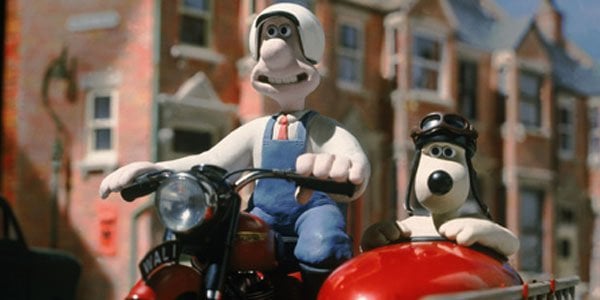 Expert view: "Be aware of traffic that is closing up from behind, as it will seriously compromise your 'safety bubble'. If you feel at danger from another vehicle, find a place to pull over and let it pass; that way you are not pressurised into going faster than you are comfortable with."
5. Knight & Day (2010) - Dir. James Mangold
Tom Cruise and Cameron Diaz belt around dodging bullets on the back of an Aprilia SXV 550, which was modified for the film's stunt scenes to look like a Ducati Hypermotard.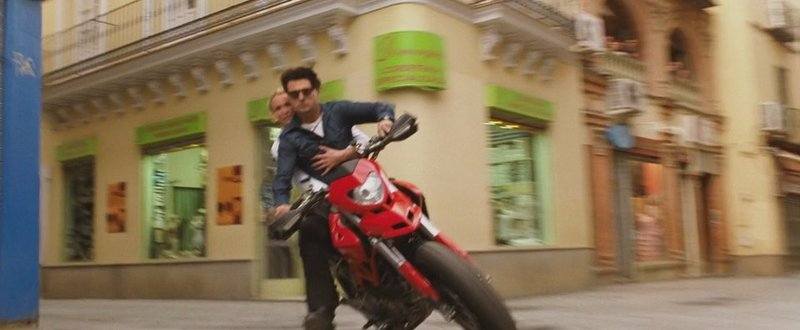 Expert view: "Too much swerving from side to side will increase the risk of skidding and completely losing control. As with Indy, look well ahead to pick out parts of the road where you can ride in as straight a line as you safely can, thereby maintaining your momentum as high as possible."
6. Harry Potter and the Deathly Hallows (part one) (2010) - Dir. David Yates
What is it with movies and sidecars? In this clip, Harry fends off Death Eaters and Voldemort himself alongside Hagrid's flying Triumph.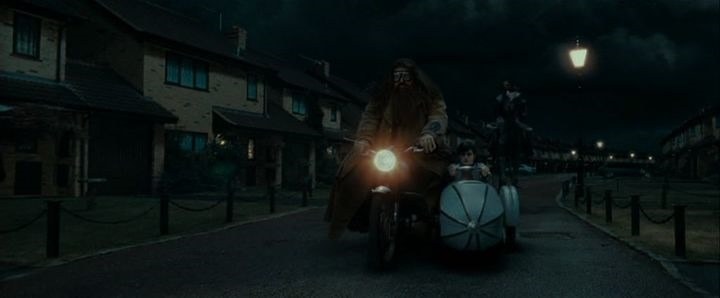 Expert view: "The main point from this clip is at the end, where they manage to land in water. Whenever you make any manoeuvre (for example an overtake), you need to make sure that you have identified a safe place to return to - it's no good half-planning something as the end result is not guaranteed."
7. Tron: Legacy (2010) – Dir. Joseph Kosinski
Futuristic Light Cycle battling is the order of the day here. Things don't seem to end too well for our neon-blue front-runner.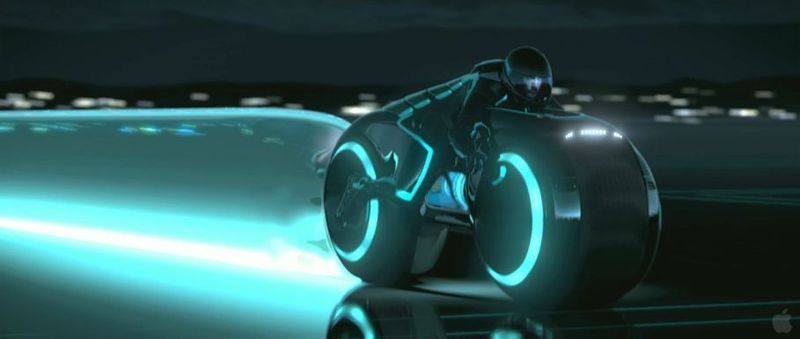 Expert view: "Don't let your bike come into conflict with other vehicles, as there is a great possibility that you will come off; keep as big a safety zone around you as possible. The rider failed to notice the green bike cross his path; his gaze was fixed ahead so intently that he failed to pick it up with his peripheral vision - this may have given him a chance to take avoiding action."
8. The Great Escape (1963) – Dir. John Sturges
Steve McQueen and his Triumph T60 lead the Nazis on a merry chase before being cruelly felled by a barbed wire fence.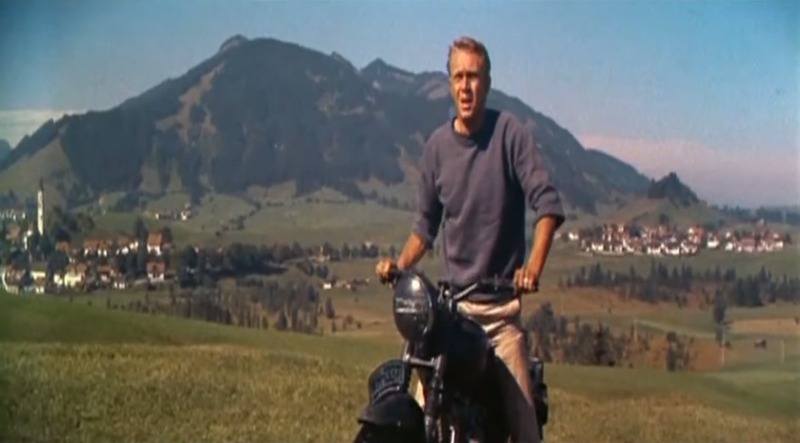 Expert view: "Once he started to make his getaway he should have picked a road and stuck to it. By going off-road and constantly stopping and starting he lost too much time. In sticking to a more decent surface and applying the system, he could have made good progress and put a lot of distance between himself and his pursuers. Don't know if he would have made it to safety, but this would give him the best chance."
9. The Terminator (1984) – Dir. James Cameron
Our cyborg super-villain hunts down poor Sarah Connor with murder on his mind. In this clip, he blasts away with a machine-gun from his Honda CB 750 Four K2 as the humans attempt escape in a bullet-riddled pickup.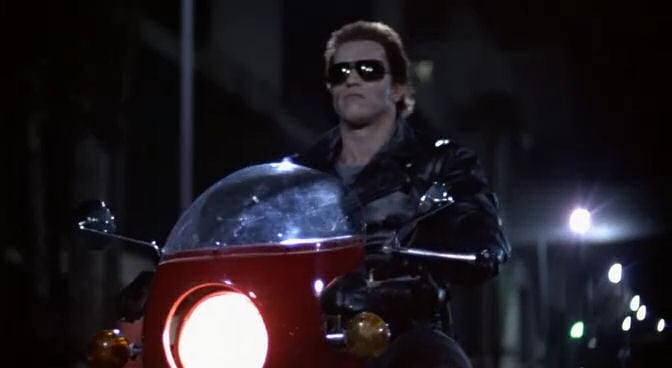 Expert view: "A motorcycle has the edge over a car/van in respect of acceleration, but will suffer on bends/swerving, as four tyres give much more grip than two. Also, riding with one hand will limit his ability to change direction effectively by using positive steering. He could have caught the vehicle up by riding two-handed and looking further up the road (ahead of the van), in order to see the layout of the road and plan his ride accordingly, rather than reacting at the last minute to what was immediately ahead."
10. Anchorman: The Legend of Ron Burgundy (2004) – Dir. Adam MacKay
Ron is enjoying a delicious-but-filling burrito with his loyal friend Baxter, when Jack Black pulls up alongside him on a Yamaha chopper. The rest is history.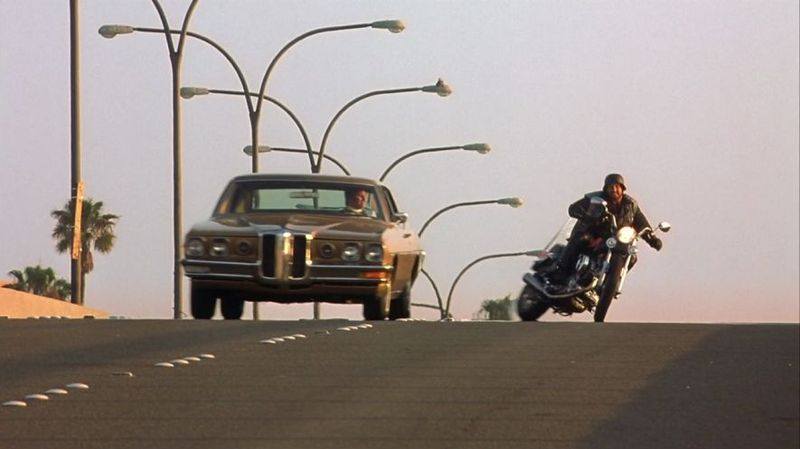 Expert view: "This is one of the basics of advanced riding: never put yourself in a position of potential danger. Anything could have been discarded out of the window (cigarette end etc) - also the driver could have lost control due to many factors e.g. a puncture, changing a CD, being distracted by passengers, especially children. You should be either in front of the vehicle where the driver can definitely see you, or positioned behind so that you are visible in their mirror. Thus both he - and the dog - would have come out of it a lot better!"
11. Transformers 4: The Age of Extinction (2014) – Dir. Michael Bay
The perennial battle between man and machine comes to a climax with a two-wheeled tear-out through the streets of Beijing. Bad guys transporting a nuclear bomb on a bike – what could possibly go wrong?
Expert view: "They were travelling much too fast for the conditions ahead, thus giving them little, if any, time to react. This was exacerbated by the fact that much of the weight was too far back, thus compromising handling. Finally, heading down the tunnel meant that they were accelerating into a closing gap, with the inevitable consequence of a fall, as they were unable to stop safely in the distance they could see to be clear. Now if they had been able to get hold of a Transformer-cycle…"
If you're interested in a smoother, superior ride, visit the courses for bikers section of the Institute of Advanced Motorists website. Even great riders can improve: 97% of participants said the IAM advanced test increased their enjoyment from riding.
Article and images supplied by Geoff Pretty a Senior Observer at the Middlesex Advanced Motorcylists group within the Institute of Advanced Motorists, and the consultant motorcycle trainer for IAM Drive and Survive.
A former police motorcyclist, Geoff has ridden all size and types of motorcycle both professionally and for pleasure. He holds an NVQ in Advanced Motorcycle Instruction and is a member of the DVSA Register of Post-Test Motorcycle Instructors. He has been with IAM since 2004.