THE ROAD TO RUSSIA – FROM CRYSTAL PALACE TO RED SQUARE
Posted on
Follow Kevin Turner, also known as 'The Hapless Biker', and his great Russian motorcycle adventure as he sets off with nothing more than an 11-year-old Ninja 636, Michelin Pilot Road 3 tyres and the challenge of reaching Moscow on two wheels…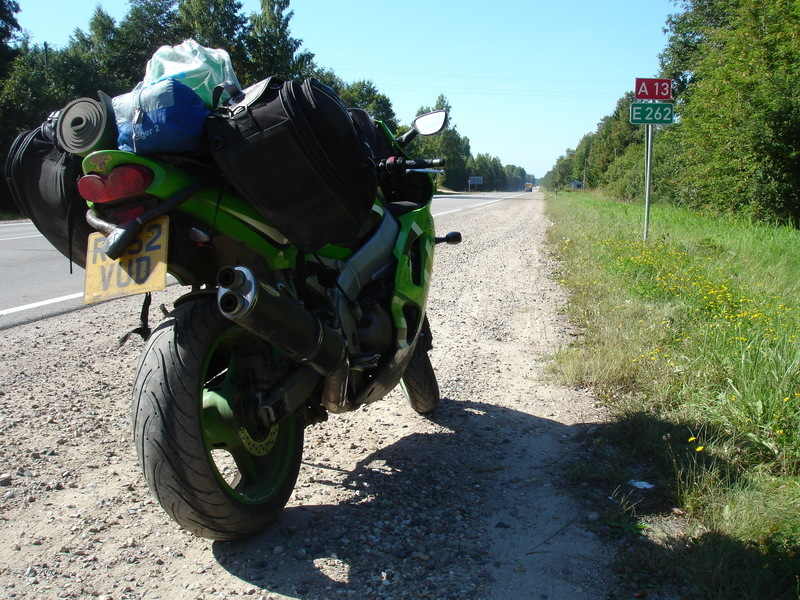 Last August I embarked on a 6,000 mile motorcycle adventure, from London, up through Norway and across Finland to Moscow. I gave myself three weeks to squeeze in a trip that should rightly have taken three months (or rather, my employer gave me three weeks…)

Still, over those 21 days, I experienced some of the most wonderful moments of my motorcycling life, and also some of the worst. I rode along the extraordinary Trollstigen pass in Norway and felt my heart skip a beat as I looked down on the majestic Geirangerfjord; I experienced first-hand the beauty of St Petersburg and felt the presence of so much history in the Russian capital. And I also came very close to a horrible, mangled death beneath the wheels of 1,000 enormous trucks as I bounced across the loose rock and rubble which constitute so many of Russia's roads.

The journey represented the culmination of ten years of riding: it was a challenge set for no good reason; a mountain to climb simply because it was there. Throughout, my only companion was my bike, an 11-year-old Ninja 636; stock, except for the after-market exhaust, a tinted screen and a few too many stickers.

Perhaps unsurprisingly, it's nigh-on impossible to pinpoint a single highlight from a trip packed full of discovery and surprise, but my time spent riding through Norway was very special. The beauty, the silence, the isolation felt like one long soul-cleansing experience after so many frantic rush-hour battles across London.

As a counterpoint, the brutal reality of the Russian roads could not have been more striking. For 13 terrifying hours I weaved my way through a never-ending convoy of tankers and juggernauts as I rode first towards St Petersburg and then onwards again to Moscow.

It seemed unimaginable at the time that the journey from the border to St Petersburg would not represent the very worst that Russia could throw at me. It was dreadful in a way I was completely unprepared for. The M10 was a road without embellishment; a patchwork mess of crumbling tarmac, potholes, trenches and gravel, its surface pounded into parody by the relentless motion of heavy traffic. At its edges, among the detritus, stood a ramshackle collection of sad-looking people, selling trinkets and bits of fruit. A broken line of hopeless faces dotted along the highway, like desperate refugees that had stumbled from the trees, hoping 'the road' would bring salvation. But it didn't; not to them and not to me, nor anyone else stupid enough to try and ride a sports bike along its decomposing surface. *

At such times it's very easy to forget that the angst, the fear and the desperation are all part and parcel of a journey that felt at times like a very real metaphor. But the lows were almost always followed quickly by towering highs, as was the case when I finally staggered off the Kawasaki late at night in central Moscow and felt myself overcome by a wave of jubilation upon reaching my goal.

If the ride was tough for me, it was ten times worse for my bike. The Ninja is a sports-tourer, but it is not an adventure bike. It was not designed to ride across hundreds of miles of rubble, lugging two heavy panniers, a tent and a hapless biker way out of his depth. I lost count of the times I felt sure the poor machine was about to grind to a halt, its chain and sprockets thick with congealing mud and its suspension hammered beyond belief. But it just kept going.

As did the tyres, a set of new Pilot Road 3s that I'd had fitted a week or so before I left. I had read that the Pilot 3s were very good in both wet and dry conditions, and in truth that's all I expected they would have to contend with. I had not anticipated so many miles of lunar-like surface, so many huge pot-holes and loose gravel tracks. I could have forgiven them for expiring at any time, especially on the return leg. But like the Kawasaki, they not only survived, they excelled.

As I write this, the Ninja is parked outside my house, clean and polished and fully recovered from the adventure. In fact, it's just returned from a rather wet track day at Donington Park, followed by a weekend's touring in Wales. It's still wearing those same Pilot Road 3s that I left for Russia on nine months ago, and barring errant nails and broken glass I suspect those tyres will remain wrapped around the stone-chipped wheels all summer long. Hopefully that will include a few more adventures, though perhaps none quite as epic as my Russian marathon.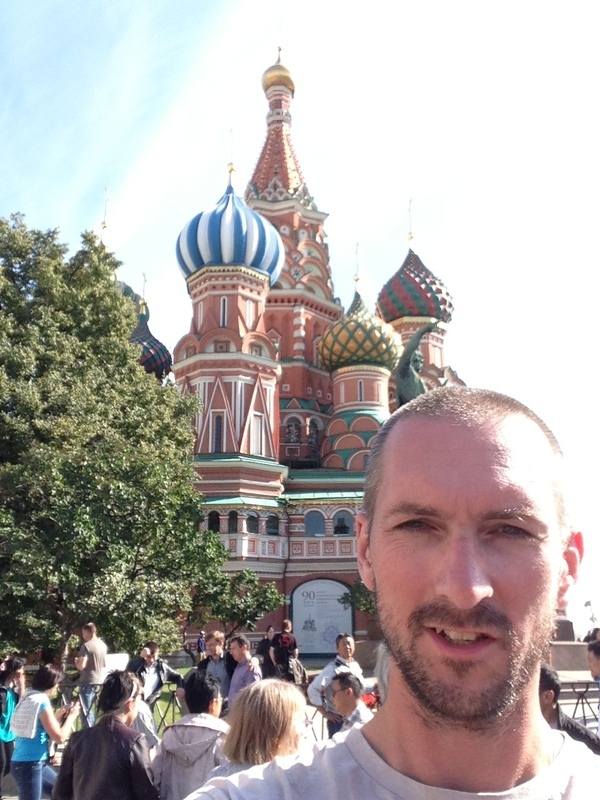 Kevin's Russian adventure features in his new book: From Crystal Palace to Red Square - A Hapless Biker's Road to Russia, published by Veloce Publishing and available from Amazon and all good bookshops. More information on Kevin's books can be found at www.haplessbiker.com

* Extract From Crystal Palace to Red Square - A Hapless Biker's Road to Russia