The Motorcyclist's Guide to Britain
Posted on
The Isle of Man TT race is by far the most well known and most dangerous motor sport event in the world. Stretching over 37 miles of closed public road, the skill and bravery of the riders is nothing short of extraordinary with speeds up to 200mph.
Mainline Menswear are celebrating the event which is boasting its 107 year history where thousands of racing fans flock to the island every year for the week-long competition.
We asked the team at the Isle of Man TT what the most exciting thing about the event is:
"The Isle of Man TT race is unique in that it is a time trial race that covers 37.73 miles of public road. Riders are faced with the varied experiences of running through narrow towns and villages as well as the wide open expanse of the island's mountain section. Fans can get close to the action, sitting on hedges as riders pass at speeds of up to 200mph."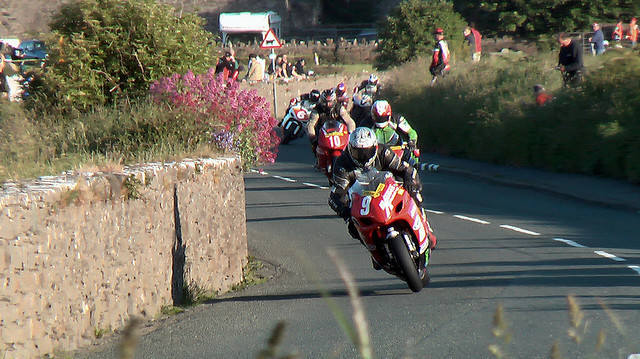 Britain is home to some of the most spectacular and challenging roads in the world. See the full article for Mainline's top roads for the ultimate motorbike enthusiast.
THE BIKER GUIDE® asked the visitors of the site to compile their favourites, which included:
◾The Hardknott Pass
◾Bala to Trawsfynydd in Snowdonia
◾The Applecross Pass in The Highlands
◾The dark hedges at Armoy in County Antrim
◾…and "Any road that can be driven so long as I have my bike!"