Classic TT organisers appeal for Joey Dunlop Bikes to appear in one off display
Posted on
The Isle of Man Government, Department of Economic Development has launched an appeal for people to come forward with bikes formerly ridden by Joey Dunlop to appear on the Isle of Man at this year's Classic TT Festival.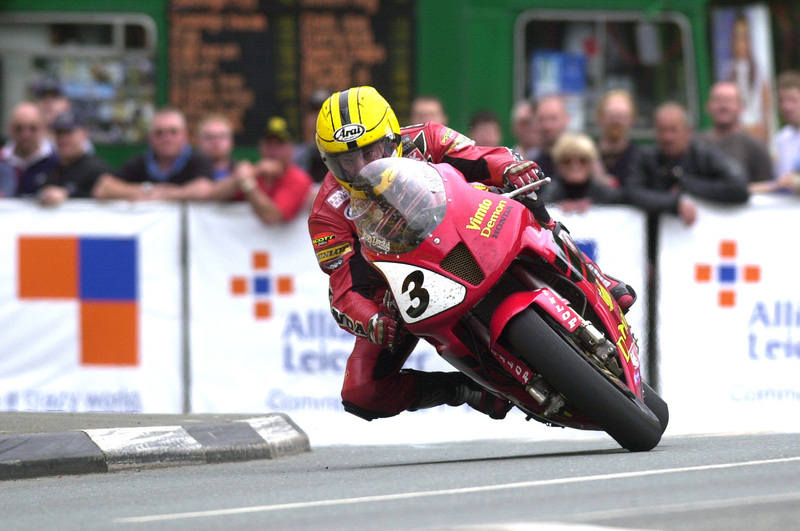 The theme running through this year's Classic TT is titled 'Joey Dunlop - Road Racing Legend' and the Department's Motorsport Team is sourcing relevant bikes that the legendary Northern Ireland raced during his career to go on display in what is hoped will be the largest collection of his race bikes ever in one place.
Joey's glittering racing career featured a record 26 outright TT victories over his twenty-four years of racing at the TT, from 1976 to 2000. He also competed at World Championship level, took a podium in World Superbike and achieved numerous race wins and podiums in Ireland including 24 Ulster Grand Prix victories and thirteen North West 200 titles.
The Classic TT is one of the event's that makes up The Isle of Man Festival of Motorcycling, a fortnight of competitive racing which runs from 16th to 31st August 2014, which also includes the Manx Grand Prix Races, The Classic and Two Day Trials and the Vintage Motor Cycle Club's Festival of Jurby.
Trevor Hussey, Head of Motorsport, Department of Economic Development, Isle of Man Government commented: "We have several initiatives planned for this year's Classic TT to tie into our Joey Dunlop theme and one of the most significant will be the creation of a one off display in the paddock of bikes that Joey raced throughout his career."
"We have been working with the Dunlop family and have already been able to source a number of iconic machines, but we want to create something special that has never been seen before and we are calling for anyone who is lucky enough to now own one of Joey's race bikes to make contact with us to see if their machines can be included."
Anyone wishing to contact the Department of Economic Motorsport Team can do so at 00 (44) 1624 686815 or via e-mail at [email protected]