OUR 2014 NEW YEARS RESOLUTIONS!
Posted on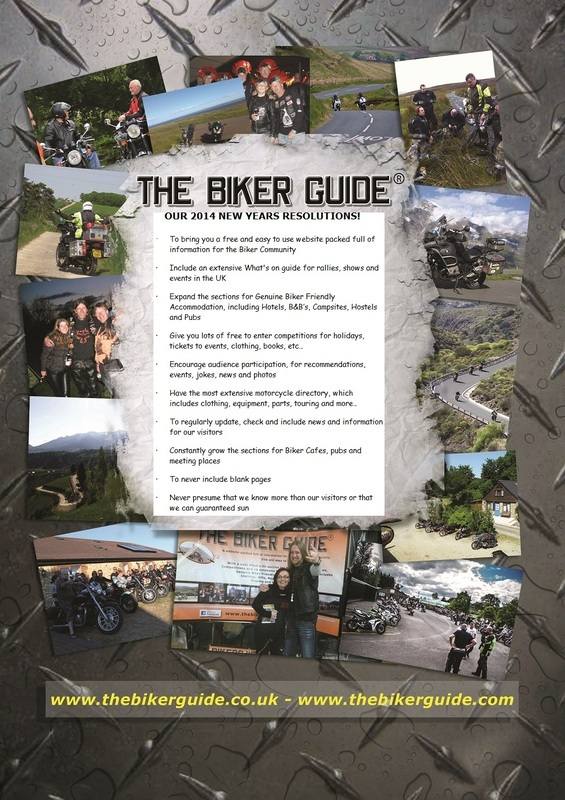 OUR 2014 NEW YEARS RESOLUTIONS!
To bring you a free and easy to use website packed full of information for the Biker Community
Include an extensive What's on guide for rallies, shows and events in the UK
Expand the sections for Genuine Biker Friendly Accommodation, including Hotels, B&B's, Campsites, Hostels and Pubs
Give you lots of free to enter competitions for holidays, tickets to events, clothing, books, etc…
Encourage audience participation, for recommendations, events, jokes, news and photos
Have the most extensive motorcycle directory, which includes clothing, equipment, parts, touring and more…
To regularly update, check and include news and information for our visitors
Constantly grow the sections for Biker Cafes, pubs and meeting places
We will continue to grow the website organically, opening new sections and pages with exciting content, rather than have annoying blank pages
Never presume that we know more than our visitors or that we can guaranteed sun
What are yours?