Ace Cafe London Xmas Toy Run‏
Posted on
Ace Cafe Xmas Toy Run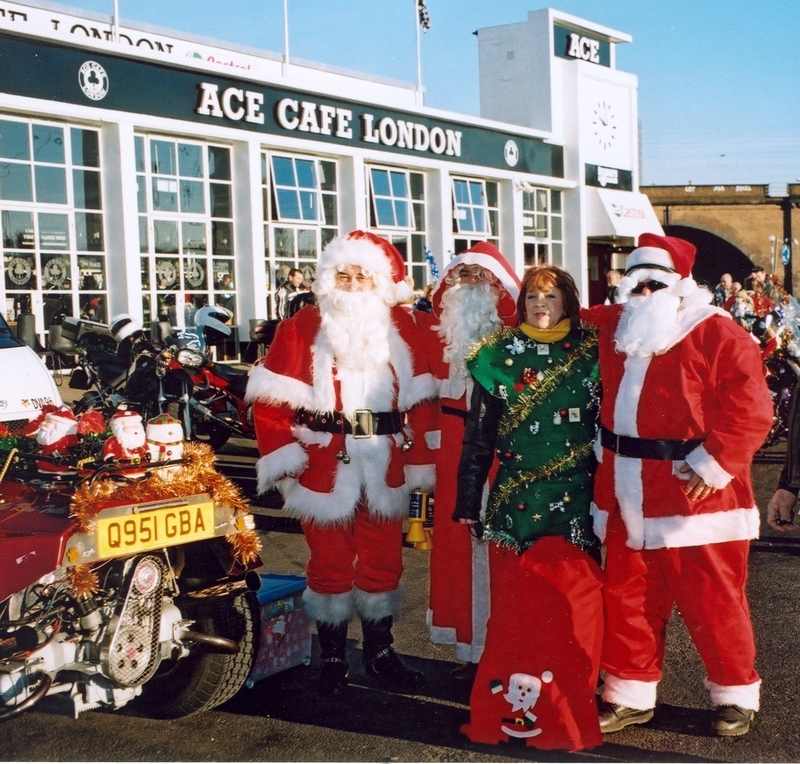 The cafe's annual Christmas Toy Run into central London departs at 11am on Sunday 15th December to attend the children's wards of three hospitals:
St Mary's (Paddington) 11.45am - 12.15pm
Royal Brompton (Chelsea) 1pm - 1.30pm
Evelina Children's Hospital (Westminster) 2pm - 2.30pm
As always, any surplus gifts will be distributed to various children's homes and groups.
Please bring gifts that are wrapped and labelled Boy/Girl/Age Group
Because of allergies hospitals advise against stuffed toys and sweets - the nursing staff however may appreciate some sweeties!
On returning to the cafe, there will be prizes for the "Best Dressed Bike" and the "Best Dressed Rider" - and a hot cuppa!
NB: After 15 years of "heading up" the toy run, Ron Miles will be retiring. He said "I started this run back in 1998, and have attended the event every year. It has been wonderful to see the smiles of the kids who are in hospital, and also to see the smiles of the riders who take part - it's a very emotional experience, and I would like us to make this year a big one!"