Sponsored video: Wanted... Explorers to map paradise - and get paid for it!
Posted on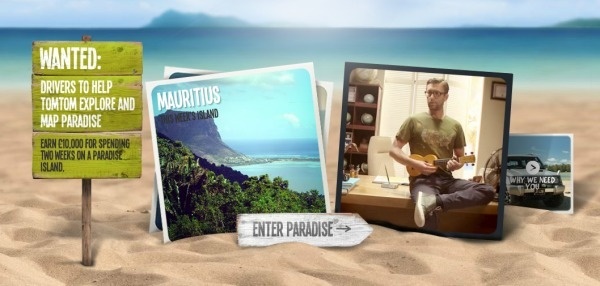 TomTom the leading manufacturer of navigation systems have recently launched its Map Paradise Project, where they are looking for people to map tropical islands.
In their continued development of maps in countries far and wide, they have launched the project to help create five new navigable maps. These include Fiji, St.Lucia. Cape Verde, The Seycelles and currently, Mauritius.
They are looking for five lucky people (friends or families), to spend two weeks on the island of Maurities, staying in a 4 star all inclusive beach resort, where all they have to do is gain relevant information by driving around in a specially equipped mapping car. All expenses will be paid, along with an extra €10,000 paid to the group.
The winners will have the opportunity to not only have a great holiday in a beautiful location and free of charge, they also get to experience first hand what it takes to produce the maps that we all use inside our sat navs... and in glorious surroundings!
So if you enjoy exploring beautiful places, like lovely weather and know your East from you West and indeed your North from your South, just fill in the simple form by 12th of July.
For Cape Verde from the 12th of July until the 26th of July.
The Seycelles from 26th of July until the 9th of August.
There are also nine runner up prizes of a TomTom Via 130 or equivalent.
The winners will be announced on their facebook page and also via email.
TomTom produce a variety of devices including the RIDER, specifically for Motorcycle users.
See the video below for more details
This post has been sponsored by TomTom