TUCANO URBANO EL'METS ON SALE AT BRITISH DESIGNER PAUL SMITH
Posted on
The cool, retro design of the Tucano Urbano El'met has been recognised by none other than high-end British fashion house, Paul Smith.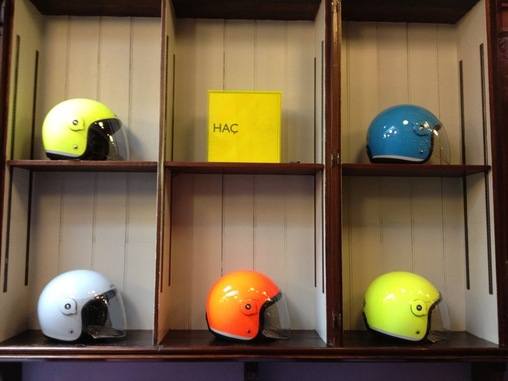 Choosing the El'met for its stylish design and range of colours, Paul Smith is now selling the open-faced helmets in both the Covent Garden and Marylebone London stores.
Tucano Urbano specialises in Italian-designed, stylish, urban commuter wear for scooter and motorcycle riders. The El'met fuses modern technical features with a classic open-face design. The twist is that Tucano Urbano offers this helmet in no less than 19 different colours from classic navy, green and black, to fluorescent yellow, blue, pink and orange! With a clear full-face visor, the helmet allows riders to look cool, be seen and stay protected.
Available in 9 different sizes from XS to XXL, the El'met is also on sale at Tucano Urbano dealers across the country and prices start from £169.99.
Check out the full Tucano Urbano range and find your nearest stockist at www.tucanourbano.co.uk