Touratech Zega Pro2 Aluminium Pannier System with stainless steel rack
Posted on
The next step in evolution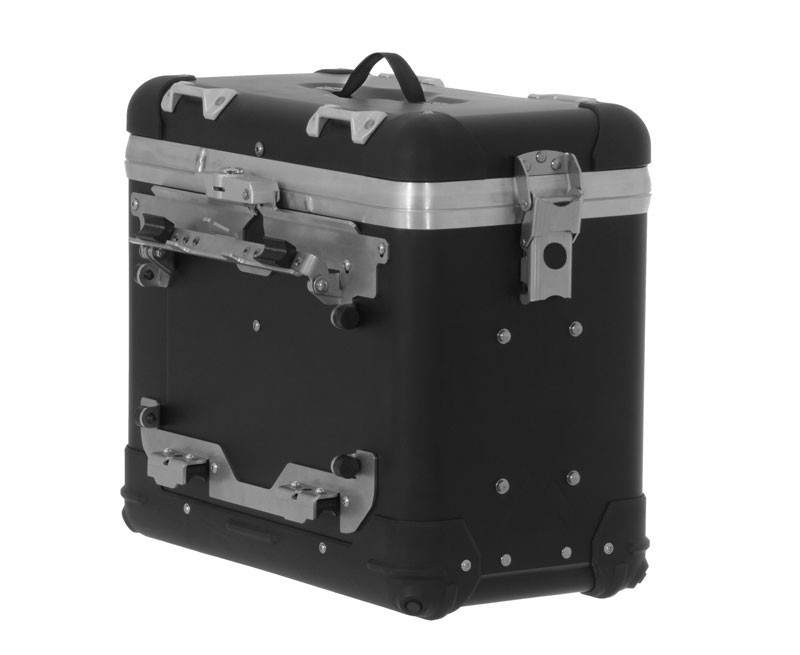 After Zega and Zega Pro, we have now developed the Zega Pro2. Based on the Zega Pro, its excellent properties have all been retained, but many details have also been significantly improved.
The Zega Pro2 shines with its improved profile for even better operation, a carrying handle as standard and optimised ventilation. Above all, though, the pre-assembled version is an absolute revolution! It is factory-fitted with an entirely new attachment system that combines suitability with maximum ease of use, facilitating single-handed use – you could say it's "Plug and play" for fully packed aluminium panniers!
Zega Pro 2 Aluminium Pannier systems are now available in aluminium, anodised silver or anodised black (31/38 litre) (38/45 litre) for:
Triumph Tiger Explorer, BMW R1200GS from 2013, Yamaha XT1200Z Supertenere, BMW F800GS / F700GS / F650GS (Twin).
Visit the webshop for more information.