Adrien Brody on Ducati Monster Diesel
Posted on
Actor and Producer, Adrien Brody, was recently photographed on his Ducati Monster 1100 EVO in Los Angeles.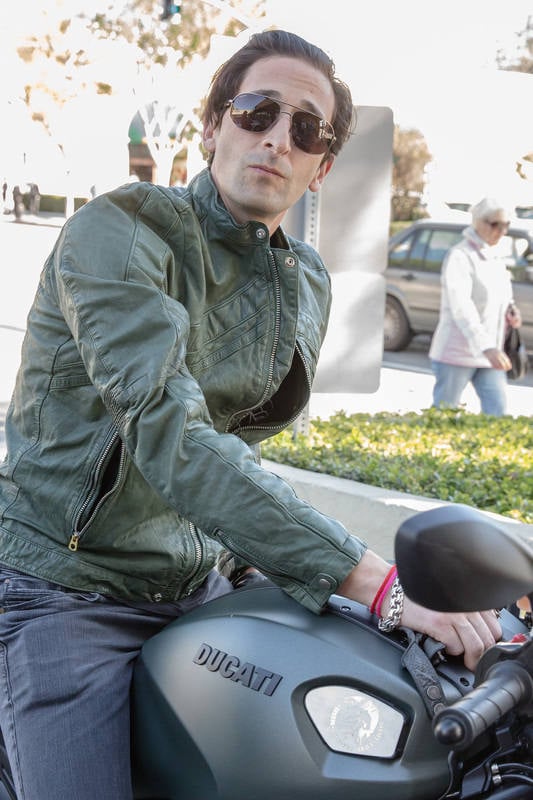 The 40-year-old passionate motorcycling New Yorker, who won an "Oscar" Academy Award for his role in the 2002 film, The Pianist, was riding a version of the Ducati model styled in co-operation with fashion brand Diesel.
The 2013 customised model is an 'urban military chic' interpretation of Ducati's iconic naked motorcycle with an exclusive 'Diesel Brave Green matte' livery aligning with Diesel's dedicated apparel collection.