The Bikers Cove - Winner of the favourite Biker Friendly Cafe in the UK
Posted on
... as voted for by members of THE BIKER GUIDE facebook group 2017

The Bikers Cove, are the winner, with 170 votes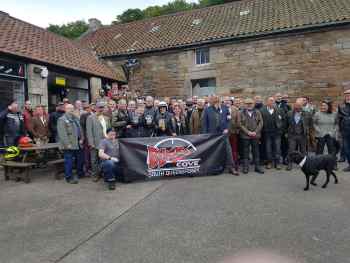 Allan King "Bikers Cove always a pleasure to visit"
Wan O'Sevn "Great people, great welcome, great location, great value."
The poll has shown the passion and loyalty cafes in the poll have from their customers, which comes from not just the food served, but also from the lovely owners/staff and the welcome they get!
See the full results here
The poll ran from 27th September to 1st November 2017 - 12 noon.
Voting took place on THE BIKER GUIDE facebook group, via the pinned poll at the top of the page.

www.facebook.com/groups/thebikerguide/