Dalegate Market, with independent shops, pop up shops, supermarket, fuel station and Deepdale Café, where Bikers are most welcome...
Posted on
At the heart of the North Norfolk Coast, along the A149 coast road, in the small village of Burnham Deepdale, yards from Deepdale Camping and the salt marshes.
Open all year, Dalegate Market is a great little North Norfolk Coast hub, with plenty of parking for bikes and plenty of space to sit inside or outside of Deepdale Cafe for a bite to eat.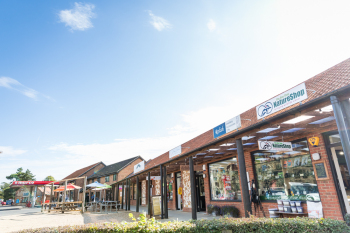 Deepdale Cafe serving hearty breakfasts, lunches, Afternoon Tea, daily specials, coffees and cakes. Open daily, from 7.30am to 5pm in the Summer and 8am to 4pm in the Winter.