Billy's on the Road brings hope and glory to local children's charity
Posted on
Destination diner Billy's on the Road has long been a supporter of the Dame Vera Lynn Children's Charity – and now they are donating part of the income from one of their best-selling desserts.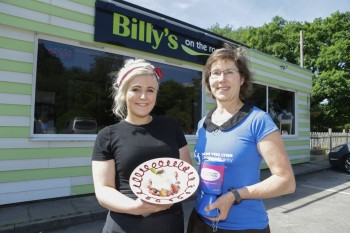 Located just north of Billingshurst – halfway between the M25 and the coast, the independently-owned café will give 25p for every sale of their 'Meringue of Hope & Glory' puddings – inspired by the famous Dame Vera song.
The delicious desserts are based on an 'Eton Mess' with a bed of mouth-watering meringue topped with fresh fruit, such as blueberries, strawberries and raspberries, and finished off with a drizzle of coulis and a mint leaf.
"The Dame Vera Lynn Children's Charity is a cause that is very close to our hearts," says chef/owner Vicky Willison (Billy). "We are always delighted to support their amazing work in any that we can."
Based in Cuckfield, the charity provides an early intervention service to families with young children who have cerebral palsy and other motor learning disabilities.
"We would like to say a big thank you to Billy's on the Road for supporting us with their generous donation," says the charity's marketing and appeals officer, Carole Whorwood. "We receive no statutory funding and rely entirely on the community to help raise our funds. We are extremely grateful for the continued support of the team at Billy's."
Opened in 2012, this thriving diner is a popular pit stop for bikers on route to the coast.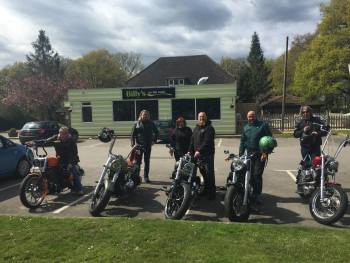 They source many of their ingredients locally, including sausages, eggs, tomatoes and vegetables, and are renowned for the 12 varieties of ice cream and hearty breakfasts served all day.
Open Monday to Friday, from 7am to 7pm, and 8am to 4pm at weekends, there is also ample free parking.
Billy's on the Road, A29 Stane Street, Five Oaks, Billingshurst West Sussex RH14 9AE.