Mid Summer Madness: £250 Off Flights For Route 66
Posted on
We've got our mind on Route 66 touring this summer! And we've a cracking offer on flights for our August 2017 Route 66 Original guided tour. We are offering a hefty £250 discount per person off your flight! You must book by 29th April 2017.

And with Orange & Black you get to ride with Gary (Bear) Fleshman, almost a Route 66 icon himself! Gary has done this route more than 120 times and knows the best places to visit, the old hidden bits of the 'Mother Road' and introduces you to the people he knows along the way. And all on a 2017 Harley-Davidson.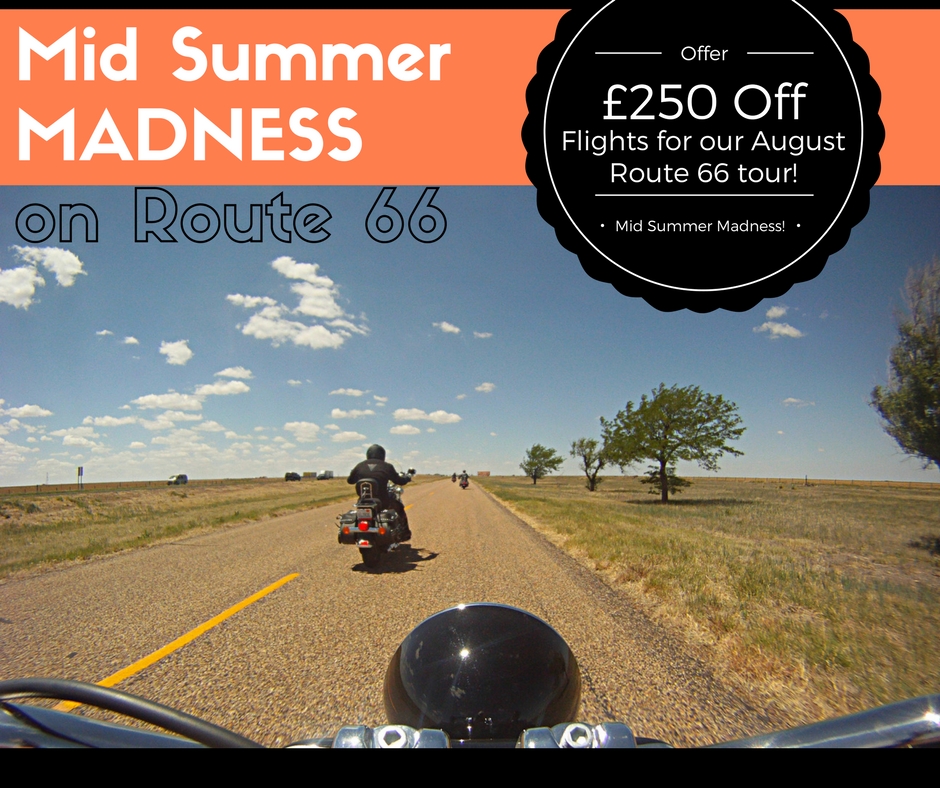 The Places we visit. Ride through places steeped in automotive history and culture - the first filling stations, diners and motels. Take in amazing landscapes such as the Petrified Forest, cross the Continental divide and wonder at the sheer scale of the Grand Canyon! Start with the excitement of Chicago and its bold architecture and museum culture. End in LA at iconic Santa Monica Pier. Enjoy the quirkiness of the small, bygone-era towns such as Oatman and Kingman, admire state capital Santa Fe's striking native american architecture, wonder at the bizarre oddity of a bottle tree ranch and so much more. We'll take you on a journey through the heartland of 'real America'.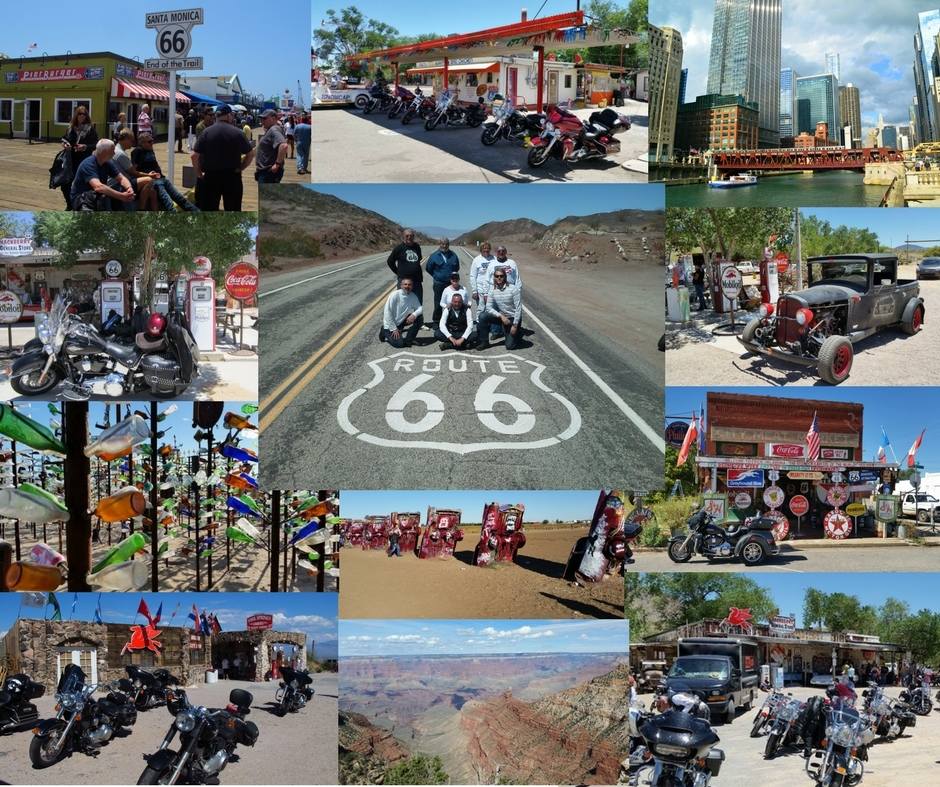 And there's the 'Mother Road' herself. Let us guide you down the hidden bits we know.... There's a lot more left of the old road than you might think and the difficult part is finding it. Gary spends his spare time researching and finding old sections. Just ask any of Bear's previous tour participants!
Route 66 is as much about the Amazing People and friends we know along the way as it is the Road itself and the Places we visit. And there are some real characters with great insights on the Mother Road. Meet Larry, Harley, Angel, Jerry and many others!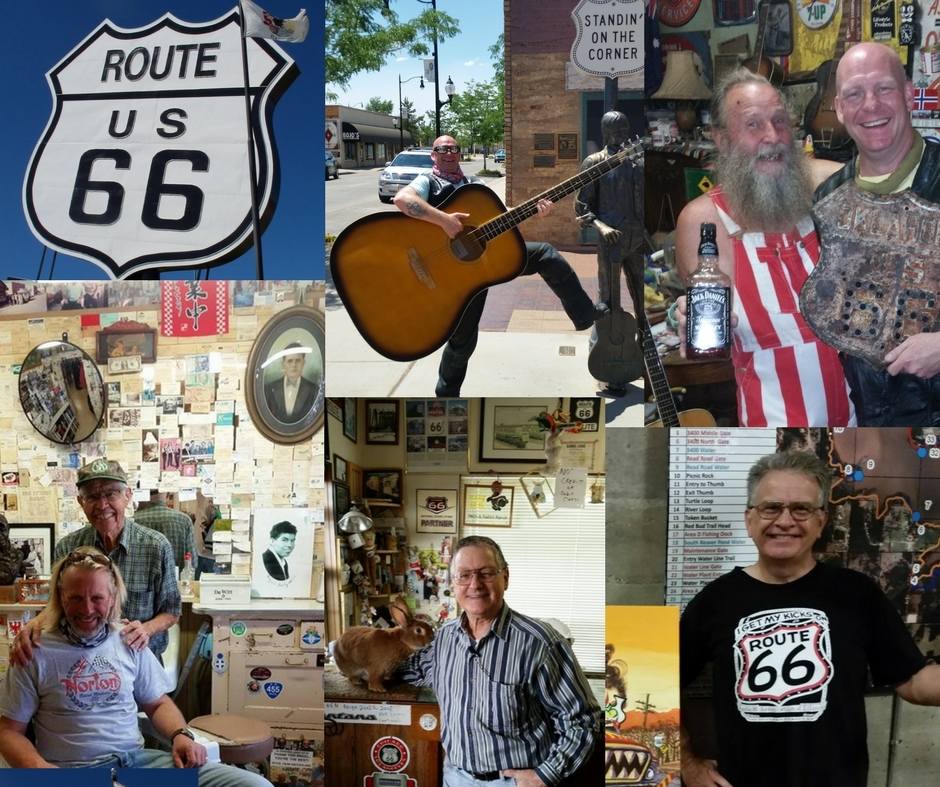 Call David or Linda now on 01256 771770 to book your place on one of our Route 66 Original guided tours in 2017 on:

June 8-22
August 17-31 – Flight offer applies
Sept 28 – Oct 12

or any one of our many scenic guided and self-guided tours that are on our website: www.orange-and-black.co.uk

Orange & Black is a Harley-Davidson authorised tour operator. We can also book your flights, organise specialist travel insurance and arrange a Harley "Try before you Fly" orientation ride!
Ride Safe

David Grist
Orange & Black... for your ride of a lifetime, every time