Motorcyclists celebrate at Britain's biggest 2016 biking festival
Posted on
Motorcyclists celebrate at Britain's biggest 2016 biking festival
Motorcycle Live 2016 came to a close this evening after nine spectacular days at The NEC in Birmingham, where 43 of the world's leading motorcycle manufacturers displayed their new models as visitors were further entertained with interactive features and opportunities to ride.
A total of 113,172 motorcycling fans, representing a 2.4% increase on 2015's numbers, visited the show over the nine days since it opened its doors on Saturday 19 November, enjoying over 150 exhibitor stands and retail outlets. There were also plenty of opportunities to meet biking celebrities like comedian Ross Noble, Charley Boorman and record-breaking Olympic cyclist, Jason Kenny.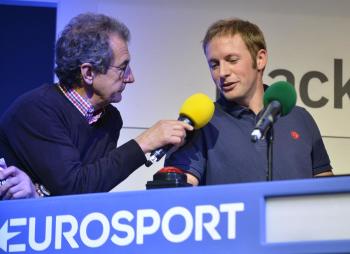 Motorcycling enthusiasts of all ages, from biking newbies to seasoned veterans, enjoyed 19 live events and features at the show, all of which were absolutely free. They included the spectacular FMX Live freestyle motocross show and no fewer than nine opportunities to ride an enormous variety of two-wheeled machinery.
Racing stars visited the show each day, with riders from MotoGP, World and British Superbikes, the Isle of Man TT, motocross and speedway taking part in chat shows, quiz games and numerous autograph and selfie sessions with fans.
Scott Grimsdall, marketing manager of BMW Motorrad, said, "We've had the best quantity of leads in recent years, the level of engagement has been fantastic and we've booked the highest number of test rides that we've ever done at a show. As always, it's been really well organised by Finlay and the crew, so it's been a really successful show for us."
"Our stand has been incredibly busy all week," said Paul Lilly, Triumph's general manager in the UK, "and customer reaction to the 2017 model line up extremely positive. Many customers have taken the opportunity to register interest in our new models and we're looking forward to a strong season ahead.
Clothing and accessories retailer, Mega Motorcycle Store, enjoyed its most successful show ever, with managing director Steve Gannicott saying: "It's been a great week and we've seen really positive increases in sales of textile clothing and boots. We set ourselves a target for the show and we've beaten that, so it's been a great Motorcycle Live for us!"
"It's been another fantastic showcase for motorcycling in the UK, including the world launch of a new British model," beamed Motorcycle Live's managing director Finlay McAllan. "With access to every live show and interactive feature included in the ticket price, we've also had great feedback from visitors.
"It's all about the bikes, really," he added, "and having so many manufacturers here with so many new models for 2017 has made this year's show one of the very best for visitors to review everything on offer and plan their future motorcycling."
Make a date for your diary for Motorcycle Live 2017, at The NEC, Birmingham from 18-26 November.