Manx Racing Legend Conor Cummins to Compete in 50th Annual Macau Motorcycle Grand Prix
Posted on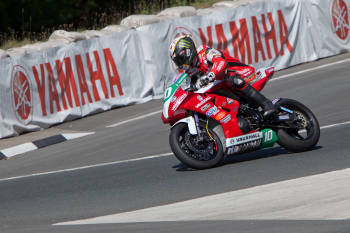 When the 28-man field lines up for the 2016 Macau Motorcyle Grand Prix this November, Manx road racer Conor Cummins will be representing the Honda Racing Team alongside John McGuinness. The race's qualifying stage takes place on Friday, 18th November at Guia Circuit, and the race itself will be held the following day.
Cummins joins Stuart Easton, Michael Rutter, Martin Jessopp, Ben Wylie, his teammate McGuinness, and the race's defending champion Peter Hickman among the U.K.'s well-represented contingent of world-class road racers heading to Macau.
The 30-year old favourite of his fellow Manx, along with motorcycle racing fans everywhere, Cummins' legend is steeped in the history of his homeland's most famous contest: the Isle of Man TT. A grueling 37-mile journey through the hilly Manx countryside's Snaefell Mountain Course, which was once dubbed "37 miles of stone walls and telegraph poles" by former world champion racer Barry Sheene. The Isle of Man TT blends pure road racing with jaunts through local landmarks like Alpine Cottage to create one of the world's most highly competitive, and highly anticipated, motorcycle races.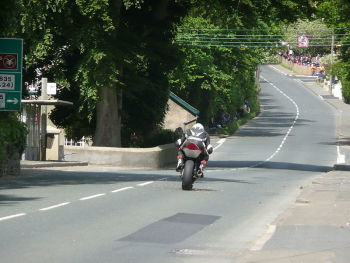 Conor's father William "Billy" Cummins raced in the Tourist Trophy in his day, and Conor himself was born during TT week back in 1986. Both of the Cummins lads are still racing today, but for Connor, the road didn't always run so smoothly.
In 2009 the younger Cummins sibling found himself on top of the racing world. He claimed the crown of Fastest Man on Earth that year, winning the Dundrod 150 Superbike race during Ulster Grand Prix Bike week by posting a final lap speed of 133.284 mph aboard his McAdoo Kawasaki, while also securing his first Isle of Man TT podium finish as runner up in the Senior TT. But on the second lap of very same race one year later, he fell victim to a horrific crash that went viral around the world. He broke five vertebrae, his left arm was completely shattered, and to top off the laundry list of injuries, Cummins suffered dislocation and ligament damage in his knee. The crash was featured in the 2011 documentary Closer to the Edge, which chronicled the 2010 Isle of Man TT through the eyes of Cummins, McGuinness, and fellow U.K. racers Guy Martin and Ian Hutchinson.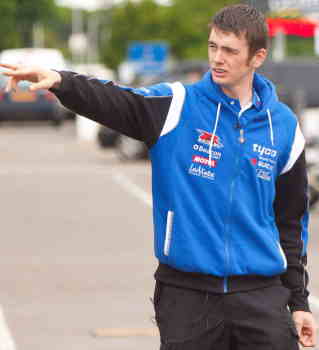 Cummins isn't shy in talking about the impact that the crash played on his career, and his life. Befitting his family's long road racing lineage, he returned to the sport just one year later to begin a comeback from what many believed would be career-ending injuries. He finished third in the Lightweight TT in 2013, but from there the hunt for podium finishes has been fruitless. Nonetheless, in light of a recent change from Preston-based sponsor Jackson Racing to the Padgetts team out of Batley, ahead of this year's Isle of Man TT, Cummins will be looking to ensure a Manx presence on the podium in Macau.
Along with Cummins, the U.K. will be represented well by a stellar cast of former Macau Grand Prix champions.
Peter Hickman of Burton-upon-Trent conquered the Guia Circuit, a 6.2km street course, last year.
Michael Rutter of Wordsley is an eight-time champion renowned as the "Two Wheel King of Macau", and he's searching for a ninth checkered flag after winning the race in 1998, 2000, 2002, 2003 2004, 2005, 2011, and 2012.
Stuart Easton of Hawick, Scotland was the Macau Motorcycle Grand Prix champion in 2008, 2009, 2010, and 2014.
Ian Hutchinson of Bingley was the winner in 2013, and Isle of Man TT legend John McGuinness – Cummins' Honda Racing teammate – took top honors in Macau in 2001.
With such a stacked field for this year's Macau Motorcycle Grand Prix, an appearance of the podium would be a surprise for Cummins, especially considering his three-year drought.
He wasn't expected to race again though, so to see Cummins' name among the 28-racer field in November represents a win in its own right. And this is motorcycle road racing after all, so a superb run coupled with a little luck could very well see Cummins enjoy the kind of improbable finish that makes this sport so special.