Half-a-million drivers and riders can't be wrong! Champ Mansell backs IAM RoadSmart advanced course‏
Posted on
Half-a-million people have taken IAM RoadSmart's advanced test for car or bike over the past six decades – that's as the leading UK road safety charity reaches its 60th anniversary this week.
The advanced driving and riding courses are regarded as two of the most comprehensive post-test courses in the UK and have been definitively shown to improve driving and riding skills.
Current figures show that around 500,000 people have taken the charity's advanced courses to date in the UK.
The Institute of Advanced Motorists (IAM) as it was known until earlier this year was established in 1956, based on the police's Roadcraft manual. At that point annual road death figures in the UK stood at 5,000 a year.
In 1962 the IAM introduced the first test for commercial vehicle drivers and 1986 saw it launch fleet training for businesses. In 1994 it enrolled its 250,000th member.
The advanced test assists drivers and riders in becoming more aware of other road users, how to adapt to different conditions, to read the road ahead, and enjoy driving and riding more.
Independent research revealed 70% of those who received driver coaching showed significantly better skills in key areas such as cornering, speeding and hazard anticipation.
Today slightly over 1,700 people are year are killed on UK roads – a figure IAM RoadSmart is determined to reduce further by helping to improve the road skills of private and commercial drivers and riders and by its lobbying work within government.
Nigel Mansell CBE, IAM RoadSmart president and 1992 Formula 1 World Champion said: "The real heroes of the road are those who show that skill, precision and flair on everyday roads while doing it for the safety of themselves and those around them.
"Taking the advanced driver or rider course turns good drivers into great drivers. Those who have chosen to take their skills to the next level show they have commitment and staying power. They are the real champions."
Earlier in the year the Institute of Advanced Motorists rebranded to become IAM RoadSmart as it prepares for the next 60 years and to appeal to the next generation of drivers.
IAM RoadSmart recently appointed the Under 17 Car Club as an accredited course provider. Getting the good driving message should come long before a young person reaches their 17th birthday.
For more information about the advanced driver course click here
Currently IAM RoadSmart is offering a 10% discount off the Advanced Driver Course simply by calling 0300 303 1134 and quoting the reference RACE10. All bookings made this way will also be entered into a prize draw to win an exciting session for two on a racing simulator at Base Performance Simulators in Banbury.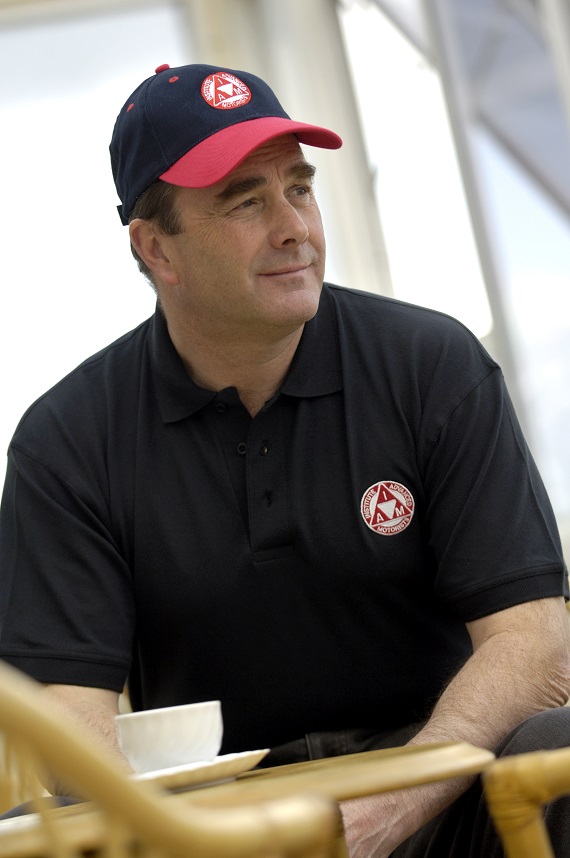 Nigel Mansell CBE, IAM RoadSmart president and 1992 Formula 1 World Champion