Kawasaki introduces updated colours for 2017
Posted on
Announcing new colour-ways for several popular existing models, Kawasaki are forging towards the 2017 season with characteristic optimism.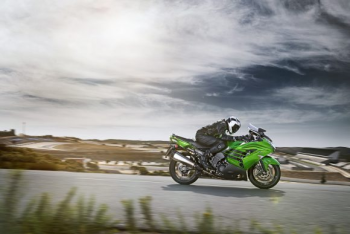 The much loved Z800 e version first seen in 2013 is the first machine updated for the upcoming model year. The most accessible Z super middle weight now comes with belly pan with new colour and graphics encompassing Metallic Spark Black with Matt finishes.
For fans of the larger capacity classes, the ZZR1400 Performance Sport model will run alongside the ever-popular standard version. Both are updated with new colours with the Performance Sport appearing in a stunning Golden Blazed Green with Metallic Spark Black look and the standard version featuring bold Metallic Spark Black paint with Golden Blazed Green highlights.
Kawasaki has taken the ZZR1400 and Z800 e versions to the next level with the three revised colour ways featuring upgrades to ensure the machines keep their legendary power and character.
Commenting, Morihiro Ikoma, Director of Kawasaki Motors Europe, underlined the importance of updates for the machines.
"Both the Z800 e version and ZZR1400 have been consistent sellers across Europe since their introduction. The Z and ZZR brand lines are very important to our dealers and customers so it's great to launch such bold and appealing updates in advance of the sales start later in the year."
In the UK the Z800 e version should hit showrooms in October whilst the new colours of ZZR1400 standard and Performance Sport will be available from December 2016.