Redverz Tent - A great Motorcycle Touring tent!
Posted on
The new Redverz Atacama Motorcycle Camping Tent is now in its second year here in the UK...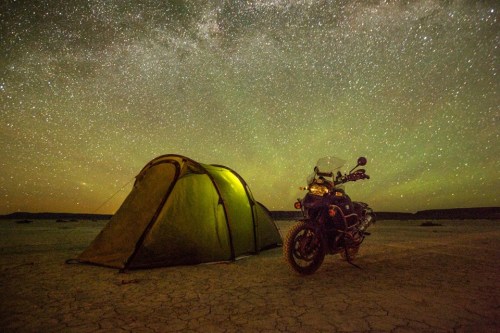 It has been well reviewed by much of the UK Motorcycle media including features in MoreBikes, Ride Magazine, MCM, Motorcycle Explorer Magazine and THE BIKER GUIDE.
Available from Twistmoto UK shop with the full range of official Redverz accessories which included the useful Awning Kit and both garage and sleeping bay footprints.
Due to popular demand Redverz also released the Redverze Solo Motorcycle Tent. Great for those solo explorers who want absolute minimum weight and pack size, yet still want the generous 6 foot tall garage and living area.
Redverz manufacture the highest quality expedition grade motorcycle tents with top spec components and an incredible attention to detail.
Checkout the Twistmoto store for more Redverz products and a full range of hand picked motorcycle adventure, touring and rallying travel products.