New motoring series for the BBC - Search for bikers
Posted on
A television production company based in Camden, London, is looking for Bikers to watch and react to amazing viral videos for a brand new television series for the BBC called 'Motorheads'. The series features the most entertaining motoring web clips from around the world combined with interviews, challenges and other segments.

They are looking for outgoing, talkative and opinionated people who will react, laugh and enjoy these funny clips, found on the internet from around the world. As the clips are Motorbike/motoring related, they are looking for Bikers to hopefully offer some expertise/opinions on the motorbikes and incidents featured.
This will take part on Saturday May the 7th, at their offices in Camden, London, for a maximum of 3-4 hours. Attending on your Motorbike, you will watch a selection of viral videos (approx 5), refreshments will be provided, travel expenses are covered and there is an appearance fee.
If you are interested in taking part in this brand new series, for a fun morning/afternoon of filming then contact Jonathan Dutton ( [email protected] ), with your contact details and why you would like to attend.
Jonathan Dutton
Motorheads - Researcher
[email protected]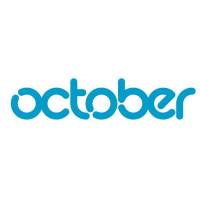 October Films, produce a range of exciting and innovative factual based programming for broadcasters globally, you can find out more at www.octoberfilms.co.uk