Adventure travel books by Chris Scott
Posted on
After 25 years in print, the 7th edition of Chris Scott's legendary Adventure Motorcycling Handbook (AMH) was published recently, including contributions from world travellers like Lois Pryce and Sam Manicom.
Set in the late 1970s and following decade when Thatcherism polarised the nation, Chris' 'motobiography' The Street Riding Years describes his start on bikes and his subsequent dozen years as a London motorcycle messenger.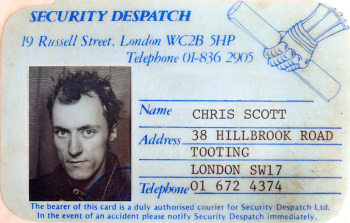 By the end of the 1980s Chris had owned nearly 40 bikes, despatching on everything from classic Brit twins and thundering Italian street racers, to demented dirt bikes and nitrox-injected dinosaurs.
Using a backdrop of major events and films as well as the great bikes and music, Chris recalls was golden era when badly behaved messengers got rich quick during London's 80s boom, before Gatsos, the internet and even mobile phones. Street Riding is most definitely not a handbook but if you were riding at that time, you'll get it. The Street Riding Years was voted RiDE magazine's 'Book of the Year' and has been an Amazon best seller since publication.
Desert Travels
is also set in the 1980s but covers a more conventional type of adventuring: Chris' early biking forays into the Sahara, initially on a clapped-out XT500, then on a series of better prepared Yamaha Teneres. But most of the book covers Chris' first Sahara tour, an ambitious expedition to the very southern edges of the Algerian Sahara. Six hopeful young riders met up in Marseille port on a selection of trail bikes – only one came back riding.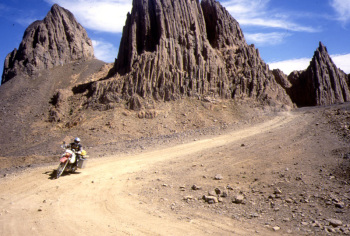 Some twenty years- and at least as many Sahara trips later, the Desert Riders dvd describes Chris' most adventurous expedition. Capitalising on his vast experience, and with the aid of fuel and food drops buried in advance, Chris and two mates rode their XR650Ls across southern Algeria's rocky plateaux and deep into Niger's Tenere desert to the Lost Tree,
where the Dakar Rally founder Thierry Sabine had his ashes scattered in 1986. The dvd also includes a shorter version broadcast on National Geographic Channel, as well as other riding films from the Canadian wilderness on KLRs and the Australian Outback aboard BMW GS twins.
See more on the websites -