Overland & Adventure Bike Day @ Ace Cafe 20th March 2016
Posted on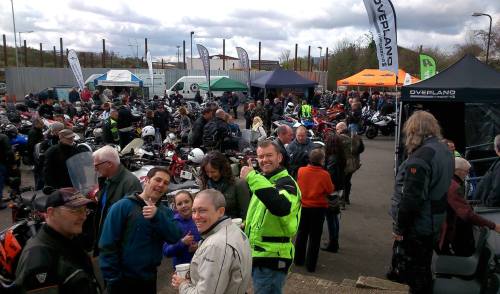 The cafe's forthcoming annual Overland & Adventure Bike Day, includes with a host of intrepid travellers amongst whom will be Austin Vince, Dylan Samarawickrama, Sam Manicom and Zoe Cano, together with stands and displays by Globe Busters (who last year led the way to Ace Cafe Beijing!), Jack Lilley Triumph, The Trail Riders Fellowship, Adventure Bike Shop, Kaapstadmat Motorcycle Tours, Adventure Peru Motorcycling, Overland Magazine and more, yet to be confirmed.
Come along and chat with seasoned motorcycle travellers, and see what's on offer in the way of holidays or long haul trips!
There are also prizes up for grabs, courtesy of those attending the day. Spend £5 or more over the counter from 9am and receive a raffle ticket. Draw to be held at 3pm.

You can also get a free booklet at the counter from THE BIKER GUIDE, whilst stock lasts.
For more information about what's on at the Ace, check out the scrolling calendar at: www.ace-cafe-london.com
Sunday 20th March 9am - 5pm