Ace of Hearts at Ace Cafe
Posted on
Ace Cafe is joining the British Heart Foundation in its fight for every heartbeat. Wear it. Beat it. this February 5th to help raise £1 million for life saving research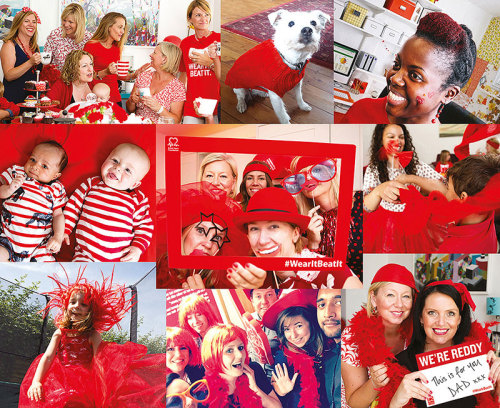 Ace Cafe London will be joining the fight against heart disease by encouraging all to wear red on February 5th at the cafe to help support the British Heart Foundation's (BHF) Wear it. Beat it. campaign to raise £1 million for life saving research.
From 6pm, Bike Night – Streetfighters, everyone who puts a donation into the BHF charity collecting tins on the counter at the cafe will receive a raffle ticket and the chance to win some Ace goodies, with the draw being held at 10pm.
Cardiovascular disease is responsible for around 155,000 UK deaths each year – around one every three minutes. Through the public's generosity, the BHF will fund half a billion pounds of new research over the next five years which will be central to discovering vital treatments for people living with heart and circulatory conditions.
By signing up to Wear it. Beat it. You can help power these life saving discoveries. Whether you choose to go all out or just wear a splash of red, join the fun across the UK by wearing red and organising an event this February 5th to show your support.
It's a great way to get friends, family or work colleagues together and help make a difference to millions.
Since 2009 Wear it. Beat it. has raised over £6 million towards new cardiovascular science. Last year, an amazing 23,000 people took part in Wear it. Beat it. The BHF is calling for even more of you to get involved to help us raise £1 million next year!
Fancy a cheery red tea break at work, a yummy red bake sale after school or a jolly red happy hour at home with your friends? Whether you think up your own idea or pinch one of our ready-made ones, it's the taking part and showing your heart that matters.
Don't forget to put yourself and your friends in the picture and share your photos on our Wear It. Beat It. photo wall to inspire more people to get involved.
Nicola Reavey, BHF Fundraising Manager for Central, North and West London, said: "We are incredibly grateful to Ace Cafe London for organising and for joining us in the fight for every heartbeat and signing up to Wear it Beat it. "Our life saving research is powered by the enormous generosity of our supporters. Every pound raised will help us change the lives of millions living with heart and circulatory conditions. That's why we want everyone to join us and wear red this February 5th."
To find out more or to sign up to Wear it. Beat it. Visit www.bhf.org.uk/red to get your free fundraising pack, full of ready-made ideas to make the most of your event.
For more information about what's on at the Ace, check out the scrolling calendar: www.ace-cafe-london.com