Magical Winter Biking - New Zealand
Posted on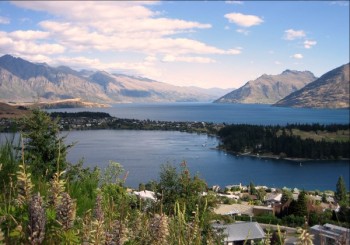 … we turn left onto Highway 6 and head south. To my right are driftwood strewn beaches, and ahead an empty road winds through the trees and fields. Every now and again I pick up the rhythms of the bends and it feels like I'm floating over the road. We stop briefly at Ross, once a gold mining town, and now recovering from its near closure thanks to tourism (you can even try your hand at panning for gold.) And then the serious riding begins.
White snowcapped mountains rise above the trees as the Triumph climbs rapidly, and I can sense the bike's enjoying this (the 3000 m peaks are just 30 km from the ocean). Riding style can be scratch or relax, either way it is sublime. The blue white glaciers of Fox and Franz Josef loom closer at every turn in the bright sunlight, wild waterfalls splash us as we zip past, narrow bridges slow us down. Having to overtake is a surprise, there's so little traffic. And then we're there – our helicopter awaits for a scenic flight that possibly beats even the Grand Canyon in Arizona. Tomorrow – Westland, Haast and Queenstown here we come…
I wish every winter could be like this!
Southern Moonlight
14-day self-guided tour
November – April
From £1620 pp.
Flight inclusive tours available
Call me, Dave Simpson if you would like to experience some Kiwi winter magic on 01256 770775 or simply reply to this email.
Like Winter Biking - New Zealand on Facebook