Long Way Up - Pan American Challenge
Posted on
After four months in the saddle, three intrepid motorcyclists have just returned home after completing a 24,000 mile long Pan American challenge from Tierra Del Fuego, in Southern Argentina to Coldfoot, Alaska.
They overcame all sorts of obstacles during the journey, from Steve being knocked off his bike by a minibus following the Obama calvalcade in Cuba, to meeting a grisly face to face in Alaska. But a downpour of rain in Alaska and a police car across the road stopped them just short of Coldfoot; there was no way through.
Since departing from Glasgow on 2nd February 2015, Wilson Hutchison, from Stirling, Raymond Danton, from Sydney, Australia, and Steve Mason, from Lenzie, have travelled through 15 countries on their motorbikes.
Wilson and Raymond each opted to ride a 2014 BMW R1200GS Adventure, while Steve rode his 2009 BMW R1200GS SE, affectionately known as Boris. He came home with Coca Cola cans having replaced bits of the exhaust system to keep him going and Steve is now looking forward to giving Boris a bit of TLC to restore him to his former glory.
As teenagers Steve, Wilson and Raymond were avid bike enthusiasts who dreamt of adventure. Having worked in the corporate world and not seen each other for 30 years, now in their fifties, a chance reunion in 2013 gave rise to big plans for the adventure of a lifetime.
Steve lives next to Deafblind Scotland's "Field of Dreams", the site for the planned new building in Lenzie, and when a brochure about the planned new building came through the letterbox, he resolved to raise much-needed funds for the "Field of Dreams" project. And Wilson and Raymond kindly agreed to support the same charity. This building will provide a purpose-built centre of excellence for more than 1000 deafblind people from across Scotland.
So far they have raised £5,700. If you would like to support "Field of Dreams" see their JustGiving page or contact Drena O'Malley on 0141 777 5848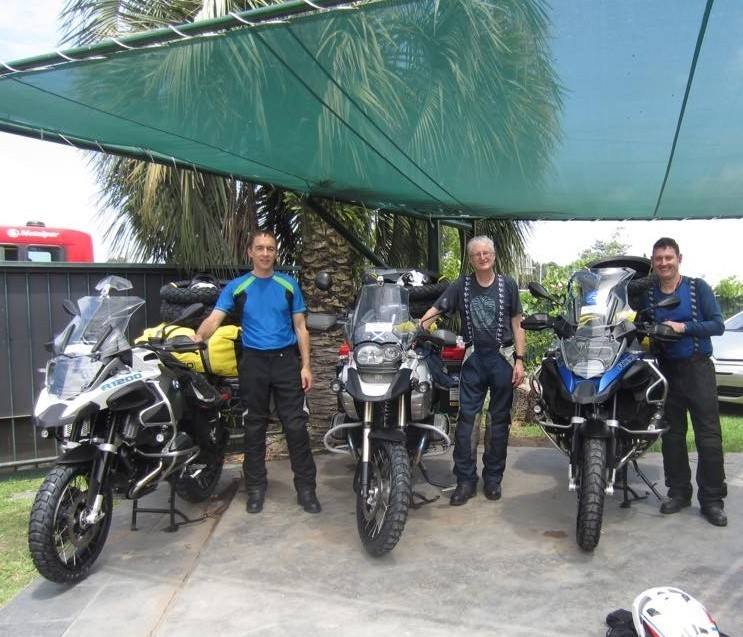 Pan American Challenge - Wilson Hutchison, Raymond Danton and Steve Mason