Hillier to ride TT course on supercharged Ninja
Posted on
James Hillier has a busy TT ahead of him with entries in all bar two classes. Now the 30 year old Quattro Plant Kawasaki rider has added a lap of the historic course on the new supercharged Ninja H2R to his TT agenda on June 10.
Already one of very few riders to circulate the 37 ¾ mountain course at over 130mph average, Hillier has been invited by Kawasaki Motors UK and the TT festival organisers to ride the 300 plus horsepower machine as part of a Monster Energy parade lap that will also include WSBK riders including Jonathan Rea and Tom Sykes who will be mounted on race replica Ninja ZX-10R machines.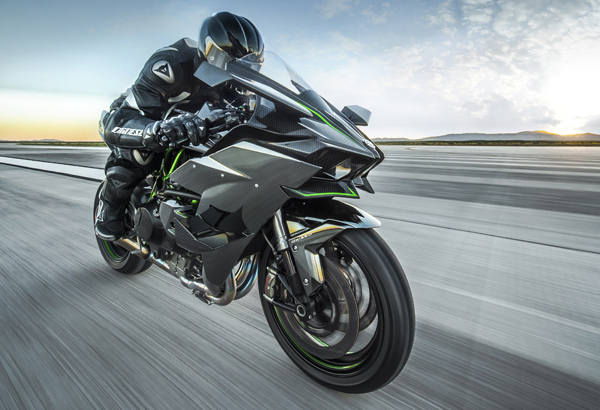 The exclusive Ninja H2R is one of a very limited production run by Kawasaki that has been created using the company's unique aerospace and gas turbine technology as well as the enthusiasm of the motorcycle division.
With Supercharged competition motorcycles a long distant memory in TT racing circles, the raucously loud and visually intimidating Ninja H2R is yet another "must see" feature of the 2015 festival.
"I've seen the road going Ninja H2 at Bournemouth Kawasaki where the Quattro Plant team is based but this is something else altogether," said Hillier, who was trusted to transport the machine to the TT paddock. "I can't wait to hear the sound echo around the first part of the course and then let it rip up the mountain mile - it's going to be a mega experience!"