Take a trip down the most scenic roads in Britain
Posted on
When we spend our lives stuck at traffic lights, it's easy to forget why we fell in love with riding in the first place.
The majestic 'beauty' of a Tesco Express just doesn't evoke that 'road trip' feeling, and popping up to Loch Lomond for a quick spin isn't exactly convenient when you live in central Manchester.
But we're lucky enough to have beautiful strips of asphalt all around us - it's just a case of knowing where to look! So, after conducting a study and sampling some of our customers' favourite roads in Britain, we've come up with some indisputable winners.
Spanning Scotland, Wales, Northern England, The Midlands and the South, we've got a scenic route for everyone in the UK. Where possible, we've also listed the pubs and eateries along the way.
So, get kitted up and let's bring Sunday rides back!
A57 – Snake Pass
This route is notoriously dangerous for bikers. A mix of sharp turns, steep drops and clowns who like to overtake makes this a road which takes serious wits. The pass is often shut during the winter months and it isn't uncommon to encounter both black ice and sheep on the roads and verges!
But when you take it steady, the Snake Pass is a stunning run with a varied landscape. From peaking over Glossop and taking in the heathery moors, to descending to Lady Bower reservoir, you could be cruising through the Scottish Highlands, not the North West of England.
There's a great bikers' pub on route called the Ladybower Inn too. It's popular and you'll certainly have to get there early on a sunny Sunday, but the food is great, the atmosphere is friendly and there's even rooms available. There's numerous stops along Snake Pass too, so stop safely and take in the scenery where you can.
A4085 – Aberglaslyn Pass
Wales is brimming with great roads. The Brecon Beacons in general is a particular favourite of ours, but for scenery and camping you can't beat this 20 mile stretch of road between Caernarfon and Penrhyndeudreath. It's frequently used for test-drives and poses quite a challenging course for drivers and bikers.
Bikers will have to account for narrowing stretches of road, level crossings and tight corners, but the views are simply stunning. If you get the chance, head over the Menai Bridge into Anglesey too. With miles of open road, this little island is an (almost!) traffic-less gem.
Fosse Way – Lincoln to Exeter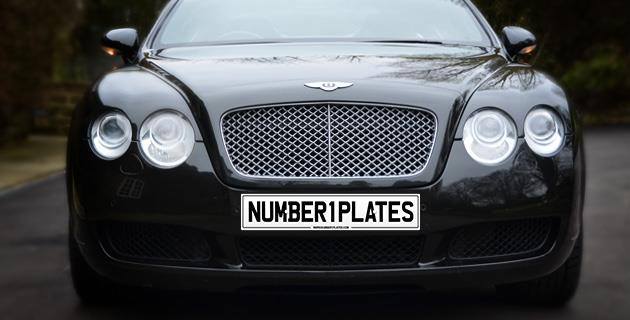 If you jump on the Fosse way at Warwickshire (B4455) then you're in prime Jaguar, Bentley, Land Rover and Aston Martin Country! With bases at Gaydon, this road is a popular route for staff commutes and test-drives, so it's not uncommon to see a bit of camou on some beautiful new models down this way.
The Fosse Way was a Roman road and it started life as a marker for the Western Frontier of Roman rule. It's possible that it was built as a ditch, with 'Fosse' meaning ditch in Latin. Nowadays it's anything but a ditch, but for some stretches you'll need good suspension!
While it spans 230 miles (Lincoln – Exeter), there's numerous places to jump on and off. We'd particularly recommend joining via the B4455 and stopping off at Royal Leamington Spa for a bite to eat. There's also some great gastro-pubs on route.
A9 from Stirling to Inverness
Not every scenic Scottish road has to snake around a Loch to be beautiful. As the longest road in Scotland (273 miles), the A9 was historically the main road between Edinburgh and John O'Groats.
Nowadays, riders should take the road between Stirling and Inverness to take in the best sights. If you're looking to take a longer road trip around Scotland, then you can extend your route and visit villages such as Pitlochry, and take a short detour to Loch Ness.
A39 – Porlock to Lynmouth
This stretch has been used in numerous car adverts, but as the UK's steepest main road, it's not for the faint-hearted!
But with great heights come great views and the scenery over Lynmouth Bay is postcard perfect. On a summer's day you could be relaxing in the med, while the grey, turbulent sea 1,400 ft below makes for a stunning ride on colder days.
Porlock has bagged itself a 'best village' in Somerset award and receives regular Trip Advisor accolades for its quaint beauty. Stop off at the coaching inn for a little light refreshment before heading down to the small shingle bay.
If we haven't covered your favourite scenic road, please add them to the comments or get in touch on social media, we know that plenty of petrol heads have left their hearts in Cumbria too! It goes without saying, many of the roads mentioned here are accident hotspots, so always ride carefully when you're exploring new routes.
Article supplied