Get on your bike and head for the inaugural 'Classics and Coffee' event at Comet Classics
Posted on
On Sunday 24th May, where owners Martin Webb and Ray Waller will be revealing their new promotional vehicle – a 1951 Ford F1 truck restored by Wheeler Dealers' Mike Brewer and Edd China.
Mike will be at the showroom and global distribution centre of the classic motorcycle specialist, to hand over the restored pick-up that featured in the second episode of the series currently being shown on the Discovery Channel.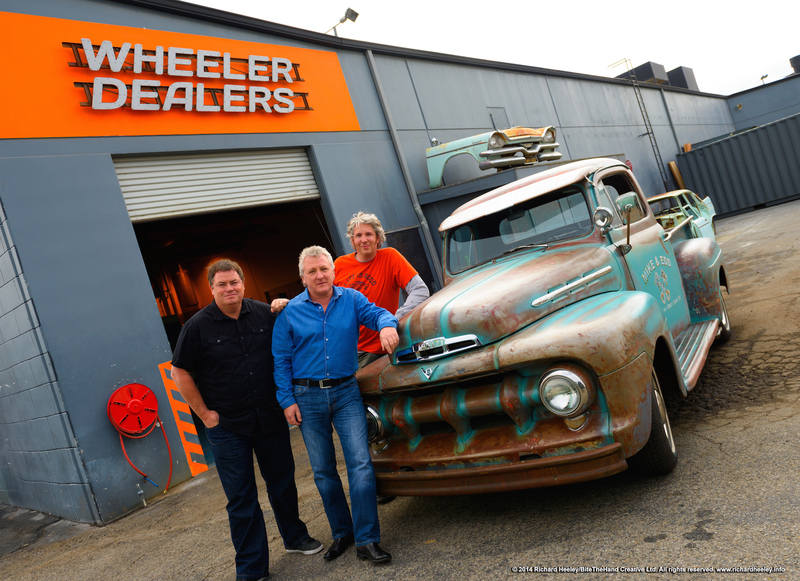 Martin said: "We had been looking for a vehicle but wanted something in keeping with the period of the motorbikes we specialise in. When we saw the F1, we knew it was exactly what we were looking for." Martin and Ray plan to use the F1 to transport their motorcycles to various events during show season.
The truck will also be joined at the company's Emsworth base by the MGA that appeared in episode three. This classic 50s sportscar had just been finished when Martin was telling Ray about the vehicles Mike and his mechanic Edd China were working on.
Wheeler Dealer and classic bike fans are invited to join Martin and Ray at Comet Classics, bringing along their own classic bikes or cars for an informal open day, starting at 10am. There you will be able to meet Mike and other like-minded enthusiasts and see the vehicles from the show as well as the current line-up of motorbikes on offer
Martin added: "We're thrilled to have Mike join us for our inaugural event and hope classic motorcycle fans will come along and join us for what promises to be a fun event."
Comet Classics was born out of two friend's enthusiasm for classic & vintage motorcycles and petrol pumps. Between them, Martin and Ray have over 80 years of automotive and motorcycle experience. What started as a private collection is now a three-year-old business with over 100 classics motorcycles and petrol pumps in stock. Many are appreciating classics and all represent excellent value for money.
'Classics and Coffee' will take place at Comet Classics, Windsor House, Clovelly Road, Southbourne, Esmworth, PO10 8PF, starting at 10am.
www.cometclassics.co.uk

For more information on Mike Brewer, visit www.mikebrewer.tv