Four Times British Superbike Champion Shane Byrne awarded Royal Automobile Club Torrens Trophy‏
Posted on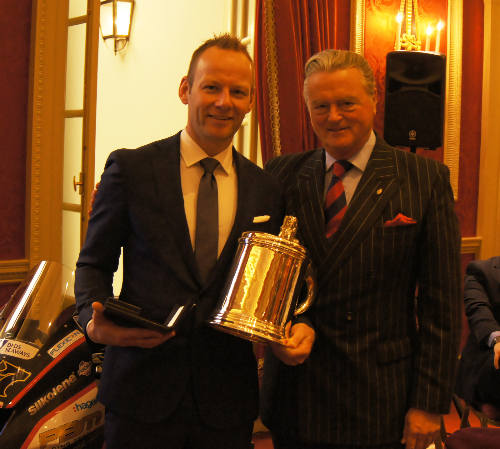 The Club's early years were focused on promoting the motor car and its place in society, which developed into motoring events such as the 1000 Mile Trial, first held in 1900. In 1905, the Club held the first Tourist Trophy, which remains the oldest continuously competed for motor sports event. The Club promoted the first pre-war and post-war Grands Prix at Brooklands in 1926 and Silverstone in 1948 respectively, whilst continuing to campaign for the rights of the motorist and motorcyclist, including introducing the first driving licenses.
Today, the Club continues to develop and support automobilism through representation on the Motor Sport Association (MSA), Fédération Internationale de l'Automobile (FIA) and RAC Foundation, while continuing to promote its own motoring events, such as the free-to-attend Regent Street Motor Show and the Bonhams London to Brighton Veteran Car Run held on Saturday 31 October and Sunday 1 November 2015.
The Royal Automobile Club also awards a series of historic trophies and medals celebrating motoring achievements. These include the Segrave Trophy, the Tourist Trophy, the Simms Medal, the Dewar Trophy and the Torrens Trophy.
www.royalautomobileclub.co.uk/motoring


Picture of group: Shane 'Shakey' Byrne and Tom Purves, Chairman of the Royal Automobile Club