59 Club & Ace - into the future‏
Posted on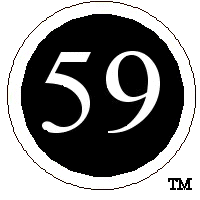 The 59 Club was originally founded as a youth club in 1959 by Father John Oates, at The Eton Mission, St. Mary of Eton Church, Hackney, London, but it was following visits by his colleague the late Father Bill Shergold, on his motorcycle, to the then notorious Ace Cafe, and meeting with the "Ton Up Kids", that in 1962, a service and blessing of the bikes was held at the church. This set the 59 Club, a registered church charity, on the road to becoming a legend.
Seemingly overnight, from the moment of this church service, thousands of young motorcyclists joined the 59 Club and, to the sound of rock n' roll, it became a motorcycle club which, from 1964, was to be ever identified and associated with the Rockers! Fifty years on, and having worked together from the very first Ace Cafe Reunion of 1994, through to the full re-opening of the Ace in 2001, the sharing of history, heritage, community and common values, has brought the 59 Club and Ace Cafe London ever closer together, and with the advent of ever increasing interest in these two now legendary and iconic institutions, both
have agreed to team up.
Today, lead by motorcycling vicar Father Scott Anderson, the management team of Club Leaders have partnered with Ace Cafe London who will provide full support for the 59 Club with membership administration, marketing, regalia and other areas of Ace expertise, with a view to assisting and ensuring a long and successful future for the Club into the 21st century and beyond.
For those wishing to join the legend or renew their membership, click here

For more information about Ace Cafe and what's on, check out: www.ace-cafe-london.com
Follow us on Twitter @acecafelondon