Something Better Change - Down and Out Café Racers at KICKBACK cultivating and embracing the new wave
Posted on
KICKBACK is all about showcasing the ever-changing and dynamic custom scene; fully embracing the vibrant 'new wave' whilst being inspired by the creators of exquisite café bikes and street scramblers. KICKBACK is an exhibition of custom motorbikes, where sheer imagination meets pure engineering excellence.
Inspirational custom bike builders Down and Out Café Racers will be showing off their exquisite motorbikes at KICKBACK in March.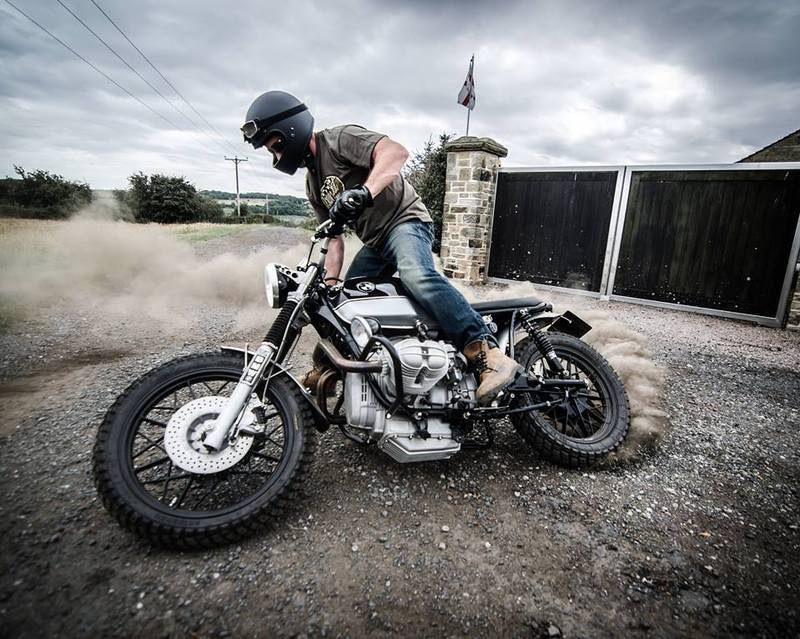 Based out of Sheffield, England, they are currently considered as one of the best café racer bike building shops in Europe. They produce some of the finest BMW and Triumph based café bikes and street scramblers around. Down and Out Café Racers design, build and fabricate motorbikes and parts, with over 15 years' experience founder Shaun Walker certainly has bike building running through his veins. See them at KICKBACK on stand 100.
EBR to launch new models at KICKBACK!
The organisers are very pleased to announce that EBR (Erik Buell Racing) will be officially launching their two new bikes at KICKBACK expo in March. The Hogfather Motorcycles are official dealers for EBR and will be unveiling two brand new models the 1190SX and 1190RX.
TRIUMPH, CUSTOM CHROME & ZODIAC ALL KEEN FOR KICKBACK
Latest news: KICKBACK - the National Custom Bike Show - has recently secured support from the most important and iconic motorcycle manufacturers and aftermarket parts companies in Europe.
Triumph Motorcycles Limited will be curating a showcase of interesting modern custom Triumphs. Meanwhile aftermarket Harley parts will be comprehensively featured at the event with Zodiac UK and Custom Chrome participating.
Zodiac represents almost 40 years of experience in supplying and distributing the highest quality replacement parts and accessories for Harley-Davidson motorcycles.
Custom Chrome is one of the world's largest independent suppliers of aftermarket parts and accessories for Harley-Davidson motorcycles. A true leader in the industry, Custom Chrome is also a world leader in V-Twin parts and accessories logistics with a sales office and distribution located in Germany.
INTRODUCING THE JUDGING PANEL:
CUSTOM BIKE BUILDING NATIONAL CHAMPIONSHIPS
The organisers of KICKBACK the National Custom Bike Show are very proud to announce that the judging panel for the Custom Bike Building National Championships will consist of the most respected, talented and influential custom motorcycle builders and industry professionals in the UK.
Only three British custom bike builders have ever made the top FIVE in the AMD World Championships in its history and all three are on the judging panel for the National Championships which take place at the KICKBACK show at Stoneleigh Park from 28-19th March 2015.

Larry Houghton (2nd in the World Championships in 2011) runs Lamb Engineering, influential, unique, generous, original and an inspiration to all budding designers and engineers, Larry has kindly put up a fantastic prize for the winner of the Young Builder category – a week with the Lamb Engineering team at his workshops in Wiltshire.
Pete Pearson (3rd in World Champs in 2013) heads up Rocket Bobs Cycle Works out of Swindon. Ever-popular Pete is right out of the top drawer when it comes to custom engineering and is in the process of creating a superb one-off trophy for the Best in Show builder at KICKBACK.
Paul Milbourn is your classic enigmatic customiser! Creator and builder of award winning Weird Fish, Paul crafted another masterpiece in 2014 called Nutcracker, winner of Best in Show at KICKBACK at Donington Park in September 2014 and of an impressive 5th place in the World Champs a month later.

Wade Poulson runs Sickboyz Customs in Surrey and has an eye for style and is a very popular character within the custom sector, as well as winner of Best in Show in 2011.

Henry Cole is an ambassador for KICKBACK. Henry owns Gladstone Motorcycles which builds beautiful Triumph 'bobbers' and is the presenter of ITV4's The Motorbike Show.

Stu Garland is one of the most respected authorities in the custom bike scene and is former editor of Back Street Heroes; journalist, bike builder, artist – a true legend.

Dave Manning is editor of World Wide Bomber magazine and former editor of Streetfighters. He's widely acknowledged as knowing about streetfighters than just about anyone else in the world.

Blue Miller is the editor of 100% Biker magazine and previously worked for BSH and AWoL. She has been a World Championship judge for ten years.
Shaun Walker runs Down and Out Café Racers, a well-respected designer and builder of some of the finest café racer / scramblers in Europe.
www.TheCustomShow.com