OUR 2015 NEW YEARS RESOLUTIONS!
Posted on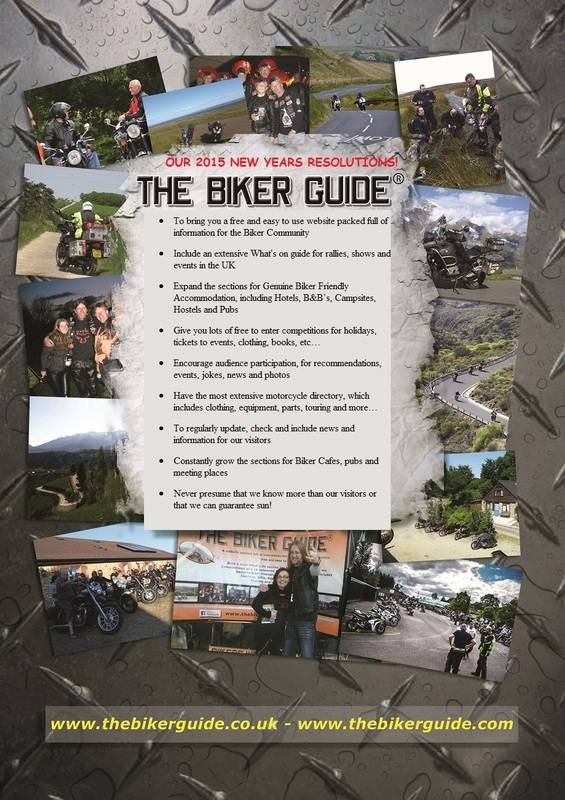 OUR 2015 NEW YEARS RESOLUTIONS!

• To bring you a free and easy to use website packed full of great information for the Biker Community
• Include an extensive What's on guide for rallies, shows and events in the UK
• Expand the sections for Genuine Biker Friendly Accommodation, including Hotels, B&B's, Campsites, Hostels and Pubs
• Give you lots of free to enter competitions for holidays, tickets to events, clothing, books, etc…
• Encourage audience participation, for recommendations, events, jokes, news and photos
• Have the most extensive motorcycle directory, which includes clothing, equipment, parts, touring and more…
• To regularly update, check and include news and information for our visitors
• Constantly grow the sections for Biker Cafes, pubs and meeting places
• Never presume that we know more than our visitors or that we can guarantee sun!