BBC "Bake Off" Star Paul Hollywood to Open 2014 Henry Surtees Challenge
Posted on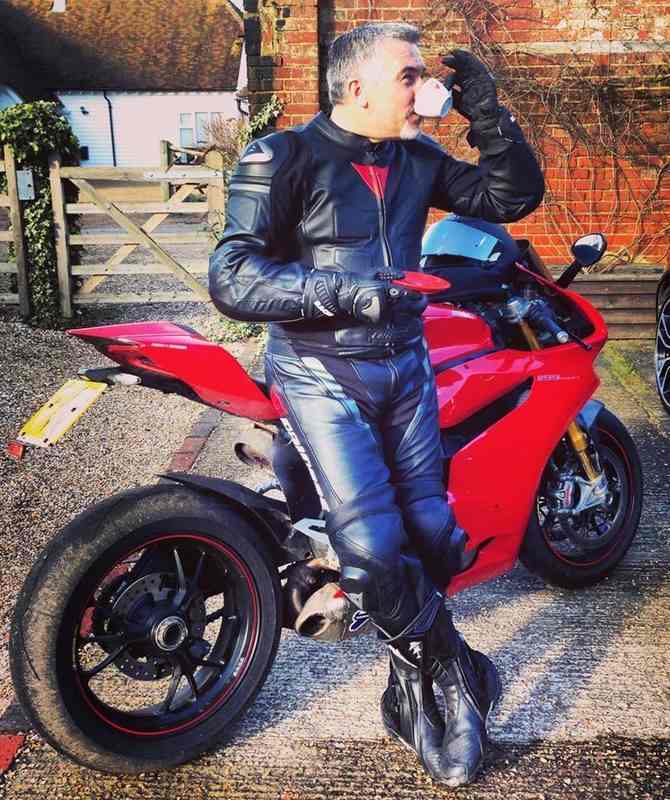 ...at Buckmore Park, Kent, on Wednesday 8th October and shall also be taking to the iconic karting track for a few laps ahead of the event!

Over 30 of the finest young British motor racing talent have so far signed up to compete in the unique charity and career enhancing competition, organised by former F1 World Champion John Surtees OBE and the Henry Surtees Foundation, which invites young drivers to battle it out using Club100 Birel karts for the chance to win the best prizes ever offered at a kart meeting and the top three drivers a prestigious Henry 'H' trophy.

2013 Challenge winner David Pittard shall be joined by colleagues including 2011 event winner, ex-team mate of Henry's and BMW driver Alexander Sims; 2012 event winner and current Fortec Motorsports Eurocup driver Jack Aitken and his team mate, Caterham Young Driver, Matt Parry; 2014 'Henry Surtees Foundation Team Challenge' winning team member, Esmee Hawkee (Ginetta Junior Championship driver); recently crowned Formula Renault NEC Champion Ben Barnicoat; six times Buckmore Park Champion, Piers Prior; Bobby Thompson, Scott Malvern, Oliver Rowland, Jack Barlow, Seb Morris and Laura Tillett are just a few of the best of British talent who have signed up to compete again this year. The event seeks to attract drivers from all classes of motorsport, who are in their 15th year and over, but spaces are limited and the field is already 90% complete.

Also on display at the event, after its global media launch this Saturday, will be the new 'MSA Formula Certified by FIA Powered by Ford EcoBoost' Mygale car - the UK variant of FIA Formula 4 which replaces the British Formula Ford Championship from next season. The new series adopts the world governing body's blueprint for a universal junior formula open to drivers aged 15 years and over.

John Surtees, OBE: "Paul Hollywood and I have recently had an adventure at Brands Hatch when he tested my 1960 MV Agusta World Championship model motorcycle. When Paul isn't baking or judging others he is a great two and four wheel enthusiast with his Ducati motorcycle and Aston Martin. He is enthusiastic about karting and will be joining us for the Henry Surtees Foundation charity event at Buckmore Park on Wednesday 8 October. This is targeted at Britain's finest young up and coming drivers. He will put on a race suit and do a few laps to open the circuit. The same circuit where Jenson Button and Lewis Hamilton learnt their skills".

Now in its fourth year the Henry Surtees Challenge offers a spectacular and unique range of prizes that will accelerate the careers of young drivers and aid them in their race programme preparation for 2015. Prizes for fastest lap, the most unlucky driver and highest finisher 80kg or over will also be awarded.
All funds raised by the Henry Surtees Challenge 2014 will support the Henry Surtees Foundation, registered charity number 1137388.
The funds raised from this event have in the past helped the Henry Surtees Foundation equip the Kent Surrey Sussex Air Ambulance with blood transfusion equipment, and create a new centre at the head injury unit of Headway Tunbridge Wells.
www.henrysurteesfoundation.com
Mission Statement - To assist people with accidental brain and physical injuries, provide education and training in technology, engineering and fitness. Advance young people by developing their skills and capabilities so that they can participate in society as independent and responsible individuals.