Full Throttle and Famous Faces at Leighton Hall
Posted on
On the 28th of September, Leighton Hall races back to the spirit of 1969 as hundreds of classic and modern motorbikes race up the drive in an exciting Bike Sprint.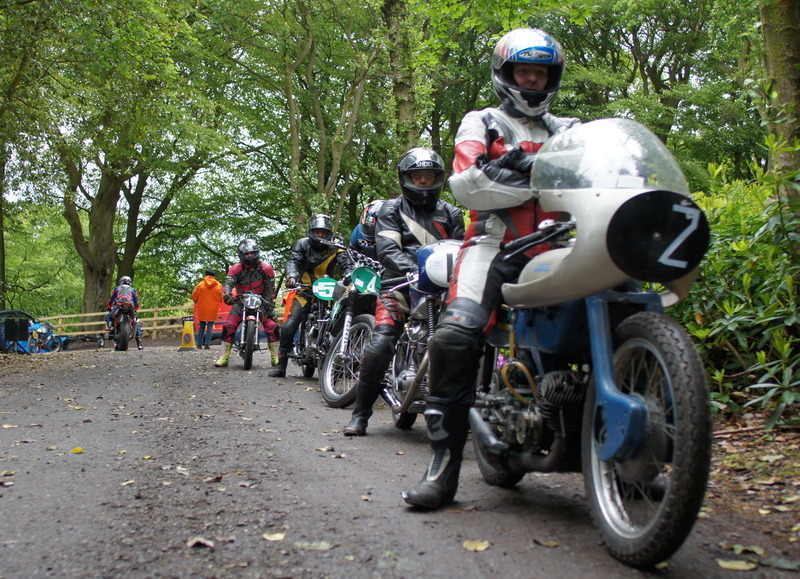 The hall has a history of motor racing sprints, however this is the first time in 45 years that Leighton has been fortunate enough to host such an exhilarating event.
The track stretches for 220 metres with a thrilling 50 - 60 degree bend 50 metres from the start-line, adding extra excitement, as it is not just a straight line sprint. Racing is open to all classes from vintage to modern machines and 3 wheelers (with no cc limit), so all enthusiasts can push their bikes to full throttle. For serious competitors, the times at this event will count towards the North West Sprint Championship.
The action doesn't stop there though. With commentaries throughout the day, a fantastic collection of trade stands, an autojumble and motorcycle club displays, this show gives visitors a chance to get up close to bikes from every era, including entry into the race paddock. Enthusiastic exhibitors will be talking about their passions, and sharing stories of the golden age of motoring. And they'll be in good company, as very special guest John McGuinness will be there. Used to reaching speeds of up to 200mph around the TT race track, Leighton Hall's driveway shouldn't be too taxing for this superstar of motorsport.
Run in association with Sherrard Classic Vehicle Events and Blackline Sprinting, this thrilling family day out came to fruition after organiser, Ian Sherrard visited Leighton Hall last year. "After attending their classic car event in July, it seemed Leighton Hall was the perfect venue for a motorcycle sprint. It's going to be wonderful to see (and hear) over 100 motorbikes racing through their beautiful parkland. As many of our bikes are true classics, Leighton steeped in history and heritage seems the perfect backdrop".
Admission price includes entry to Leighton's picturesque grounds, gardens and tea rooms (there is a small additional charge of £3 for house tours). Practise and public entry starts from 9:30 and racing starts at 1pm. Onsite catering is available to complement Leighton's tea rooms. Although (due to health and safety) dogs aren't allowed, there are lots of outdoor activities for younger visitors to enjoy. Children can let off steam racing around the Caterpillar Maze, Woodland Walk and Tree Face Trail as well as playing in Leighton's dens and sandpit.
So if the purring of engines sets your pulse racing and the sight of beautifully waxed bikes reaching top speeds catches your eye, Leighton Hall on the 28thof September is the place to be.
----------------------------------------------------------------------------------
The Leighton Hall Motorcycle Sprint will take place at Leighton Hall, Carnforth on 28th Sept 2014 9:30am – 4pm. Admission is £7.50 for adults and £3.50 for children. Free Parking. Admission price includes entry to grounds, gardens and tea rooms. There is a small additional charge of £3.00 for house tours.
For all enquiries and entry forms, please contact Ian Sherrard on 07836 331324 (daytime) or 01772 323654 (evenings 6pm - 8pm) or visit the webpage at www.leightonhallsprint.co.uk