We get asked lots of questions here @ THE BIKER GUIDE
Posted on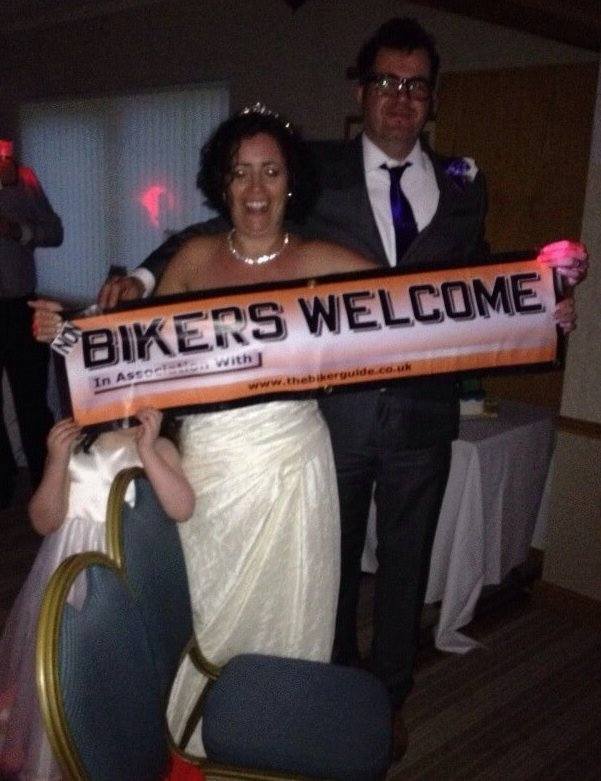 ... including "I get married to the love of my life soon and we are having a motorbike themed wedding.

I was wondering if you had anything spare that may help us decorate the room or the tables?"

Booklets, stickers and a BIKER WELCOME banner were sent.

Congratulations to Richard and Lisa Lumb!