Rattlesden Five Bells Bike Show
Posted on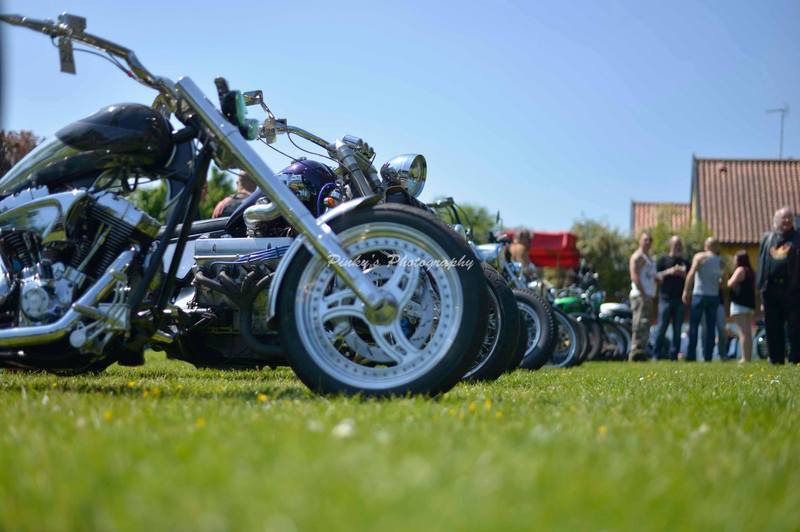 The show was held on the one acre meadow behind the Five Bells pub was a great success with a fantastic turn out of over 400 bikes of all types.
The weather was wonderful and everybody had a great time, supported and assisted by local community organizations. There was a small service by local rector Tiffer Robinson, together with the CMA, who blessed the bikes and remembered those no longer with us. Music was provided by Long Days a 3 piece blues/rock outfit from Ipswich. The meadow at the rear of the pub had to be closed at one point due to the high numbers of attendees and local residents allowed parking in their gardens.
The primary aim was to raise funds for the BBRF (British Biker Relief Foundation, registered as a small charity) and so they managed to raise £2000 for the charity to assist in their work.
Best in show was won by Clive Ransom, aka Hip from Solo Choppers on a 1976 Harley Shovelhead with paint by Hillary of Hurricane Airbrush Art. The landladies choice was Richard Battley aka Chum on a Harley Softail Breakout.