Sunshine and big crowds make BMF Show great success
Posted on
For the first time in 5 years the weather was kind to the BMF Show and as a result thousands flocked to enjoy the weekend.
From early Friday afternoon campers arrived to enjoy the weather and evening entertainment and they weren't disappointed with many claiming that it was the best Friday night for years!
Show organisers The Mulberry Group received very positive feed-back from exhibitors including KTM who were exhibiting for the first time and running demo rides along with Kawasaki, Honda and Suzuki. Harley Davidson, Victory & Indian, WK Bikes and Boom Trikes all reported good interest.
Visitors arrived early on Saturday morning with the bike park almost full by early afternoon.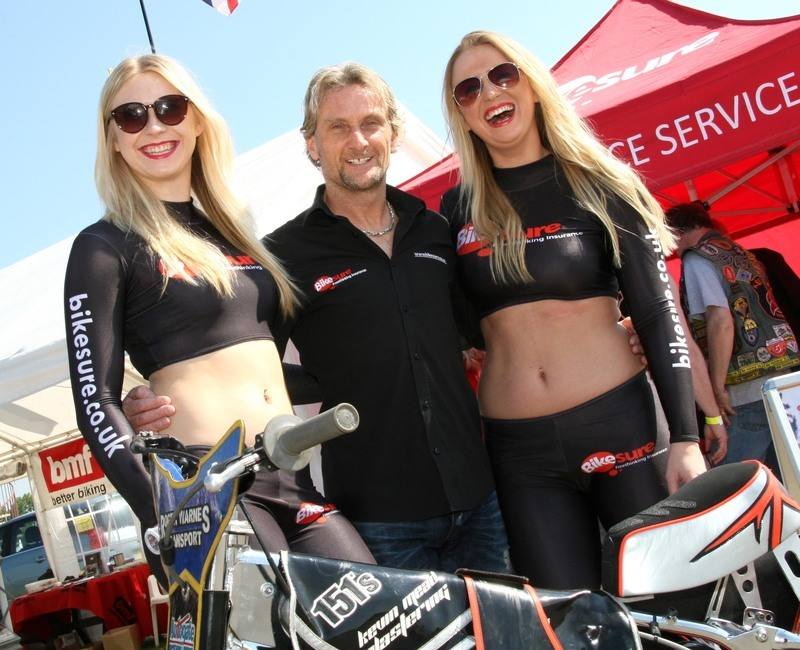 There was a great 'party' atmosphere throughout the weekend and appearances by Carl Fogarty, Henry Cole and Don Powell (founder member of 70's super group SLADE) added to it.
The Adventure & Overland area was crowded throughout the weekend with people listening to presentations from Sam Manicom, Graham Hoskins, Nick Plum (Touratech), Alex Jackson (Kaapstad), Jacqui Furneaux, Dom Giles, Ed March and Graham Field who was launching his new book Ureka.
The Best in Show competition received the most number of entries for the past 9 years and the Cavalcade of clubs attracted over 135 bikes of all shapes and sizes!
Mulberry's MD Martin Chick said "The weather coupled with manufacturers and the new show areas have clearly boosted attendance which was up by just over 3% giving us 40,889 on site over the weekend" "The show was a great success and gives us a platform to keep building from, increase the numbers further and to get more manufacturers to come back to the show"
For more information about any of the BMF shows visit www.thebmfshow.co.uk. Or talk to the show organisers, The Mulberry Group, on 01869 277077.