Sign up to the big biker event of the year
Posted on
Bikers from Shropshire and the wider Midlands area are invited to start the season off in style on Sunday 27th April 2014.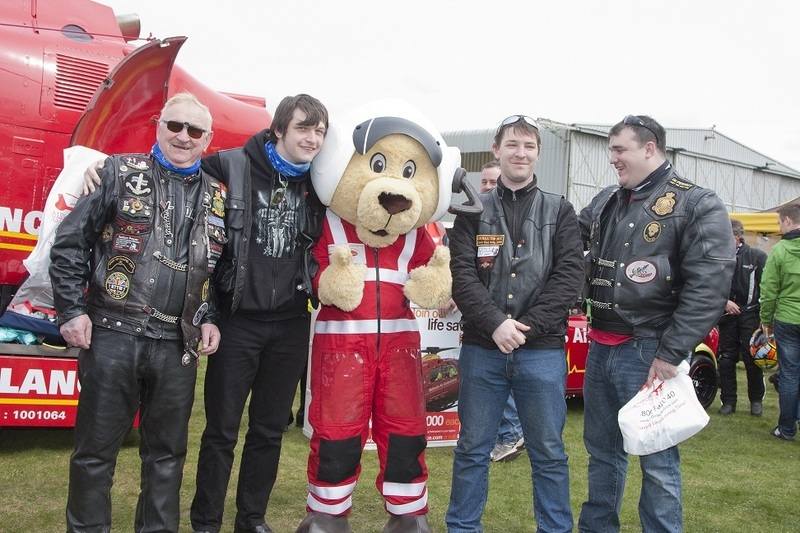 Bike4Life Fest is being held at RAF Museum Cosford in support for two local charities - the Midlands Air Ambulance and Royal Air Force Museum. The event is being run in collaboration with the Safer Roads Partnership and West Mercia Police and this year is being supported by radio station Planet Rock and is set to be the biggest organised biker gathering in the Midlands this year.
The event will feature various trade stands, bike dealers, arena displays, live music at the Planet Rock stage and refreshments with plenty to entertain the non bikers of the family! The popular Bike4Life Ride Out will also be taking place on the same day, and is expected to attract over 2,000 bikers. Leaving from Meole Brace, Shrewsbury, the 23 mile Ride Out will finish at the event at RAF Museum Cosford where all the bikers can enjoy the entertainment on offer at the Bike4Life Festival.
There will be the opportunity to speak to various local clubs and dealers, watch the activities on display in the arena and enjoy live music and food with fellow bikers. One of the main focuses of the event will be the opportunity to speak to The Institute of Advanced Motorcyclists (IAM), Royal Society for the Prevention of Accidents (RoSPA) and other trainers to find out more about further training and additional courses that are out there to brush up on your biking skills.
Vicki Bristow from the Safer Roads Partnership says: "It promises to be a great day out for riders. It doesn't matter if you're thinking about buying a bike, just getting started, or have been riding for years and are an experienced biker there will be something there for everyone. Put the 27th April in your diary now so you don't miss the event!"
With hundreds of bikers already signed up, organisers are expecting thousands will show their support on the day and join in the fun, so, if you're a biker and you're not already registered for the Ride Out or just want to find out more visit www.bike4lifefest.com or call the Bike4Life Festival team on 01902 376 252. Find us on Facebook by searching for Bike4Life Fest and follow us on Twitter @Bike4LifeFest.
The festival will run from 10:00am to 4:00pm and visitors of all ages, not just bikers are encouraged to come along. Bikers wishing to participate in the ride out MUST have a full licence as the route to the Museum will travel along the M54 motorway.
Bikers can find out more information on the Midlands Air Ambulance Charity by visiting www.midlandsairambulance.com or for more information on the RAF Museum Cosford visit www.rafmuseum.org.
Further details about the Safer Roads Partnership can be found at www.srpwestmercia.org.uk