TV Series of an epic motorcycle journey from Scotland to Australia
Posted on
This mostly solo trip started in Perth Scotland,through 19 countries across Europe, Asia and finishing in Perth Australia. It took approximately 4 and a half months to cover the 28,800 km. This 6 Part TV series tells the story of that adventure.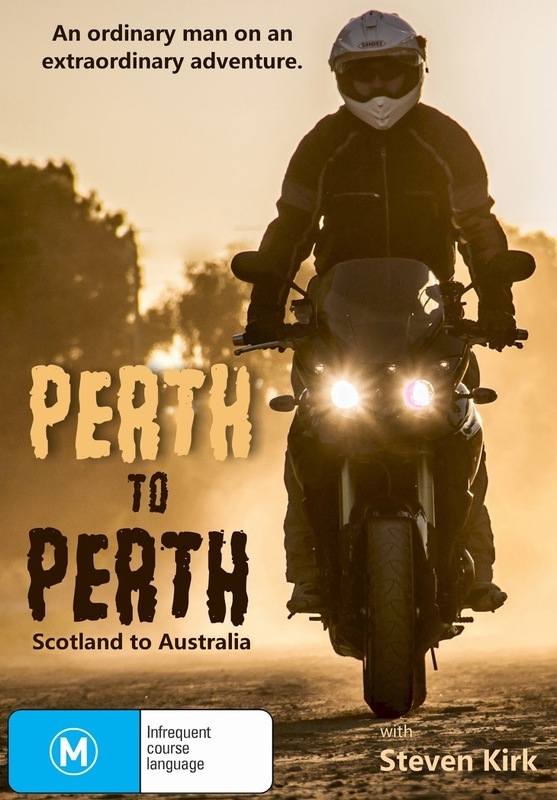 Steven Kirk a long time resident in Perth reaches middle age and decides that the world has more to offer the keen motorcyclist. Inspired by pioneers who first arrived on Australian shores centuriesearlier, Steven tried to recapture some of that excitement by travelling on his own quest from theoriginal Perth in Scotland. Hoping to feel similar experiences of the long journey by land, taking him through the Middle East and across the top end of Australia before arriving home in Perth.
The DVD initially aimed at motorcyclists has seen interest from the general public in looking at the different cultures and countries travelled through. Described as gritty and truthful, perhaps with some rough edges but with an interesting story of an ordinary bloke on an extraordinary journey.
The DVD is available in Australia and UK via website purchase www.perthtoperth.com and selected motorcycle shops in Australia.
What started out as a hobby to record the trip has turned into an epic TV series, aimed primarily to inspire others, now supporting charities with the benefit of sales worldwide. In UK all profits go to Help for Heroes. Help for Heroes give practical, direct support to our current wounded
Some comments from adventure motorcycle forums and emails:
"One of the best and easiest to watch amateur films"
"They really are fantastic, arguably one of the best produced and edited shows since Long Way Round"
"Excellent. The presentation was superb. Top Bloke"
"I hope you enjoyed the trip as much as I enjoyed watching it. Great adventure....some tense moments there in Pakistan"
"Absolutely brilliant, great achievement"
About Steven
Originally from Scotland, now living in Australia for past 22 years, Steven runs a successful Fire Engineering consultancy in Perth. Motorcycling is in his blood, having ridden in several countries with famous names such as Charley Boorman [Long Way Round, Long Way Down, By any means, Worlds Most Dangerous roads] , Ross Noble comedian, Simon Pavey [Race to Dakar and Long Way Round], Ted Simon [Jupiter's Travels] he has joined the list of many who partake in motorcycling adventures on a almost routine basis. Now he is planning the next big adventure, Alaska in USA to the Southern tip of Argentina later this year which will also be recorded for TV.