Win Mondo Sahara | Austin Vince is back with a thrilling new expedition
Main Competitions section | Get THE BIKER GUIDE® booklet for free - just the p&p to pay! Go click...
Competition now closed
THE BIKER GUIDE® has joined forces with
Austin Vince
for a competition where you can win one of three copies of the thrilling new expedition and film – Mondo Sahara
Austin has a mission... To encourage more people to get on a bike and get away from their comfort zone for a few months. His life was profoundly altered by time 'on the road'.
Putting yourself 'out there' at the mercy of your own wits and the society you are travelling through is a healthy experience. Sadly, too many folk think they lack the skills or budget to take on a big trip such as this. They are wrong, it's easy.
He runs team-building adventure motorcycling courses and is a popular public speaker, giving presentations on many subjects from concrete fortifications to DIY motorcycle adventure.
To enter the competition, just tell us what attire Austin favours, by midnight 16th March, 2014.
NOW CLOSED.
All questions marked with a * must be answered. We may include a code at the bottom to avoid spam, however if you cannot read it simply refresh the code until you can!



Austin Vince is back with a thrilling new expedition and film - Mondo Sahara. A synopsis;
The aim was, starting in London, to ride off-road, across Spain, Morocco and Western Sahara.
With this behind them, they would meet up with Richard Kemplay of Beast of Burden. Whilst riding out, he would have been burying food, fuel and water across the deserts of Mauritania.
Once they rendezvoused at the Mauritanian border post he would hand over a GPS plot of the supply dumps and off they would lunge into the Empty Quarter of the Sahara. Englishmen and Americans, following a Garmin speck across the wilderness for 1,200 miles. Each night locating and digging up the supplies for the next day. Nobody had done anything like this before. It was only going to be four weeks, but would still be a class-A adventure!
Buy one now Also at Amazon
Independent Reviews
A must have for anyone thinking of setting off on the trip of a lifetime. Very entertaining, well thought out, brilliant filming and full of information.
- Big Kev
Anyone who rides or likes motorcycles should watch this DVD whether or not you want to do an adventure or not. A very real story of motor cycle adventure.
- Jeanette Hore
The DVD is excellent, and great fun! Often described as the godfather of of Adventure motorcycling, Austin is always brilliantly entertaining; he and his companions have great fun on their travels. Their message of anyone can do this, and do this cheaply, comes across really well. It's a wonderful adventure, well worth a look. I was singing the theme tune for at least a week after watching!
- G Jenkins
Got this DVD last weekend, for my birthday :) I already knew just what to expect, having already seen Mondo Enduro some years ago. The picture quality has improved a lot, although there is still a deliberate retro feel to it, with more than a nod in homage to Spaghetti Westerns of the 60s. It's highly enjoyable to watch in its own right, but for me, brought back many fond memories of a similar mates' trip earlier this year. Those wide open desert spaces and the blistering, overpowering, bright light are captured nicely. Also a great soundtrack to wash it down with. Most of all, I think it achieves its stated aim - to encourage others to go off and enjoy similar adventures for themselves. The DVD extras are well worth viewing and add further insight into how it all came about. Well done Austin! Good Work, again.
- Bill "Vtrman"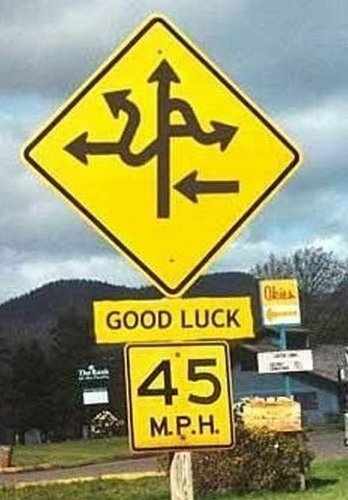 Many thanks for taking part!
Most of the questions on the competitions have simple tick boxes for information to help us to gain insight into our visitors and to help us plan where is best to promote the web-site in the future.
Competitions these days seem to have some sort of fee attached, whereas all our are completely free to enter, all we ask from our visitors is a little feedback. When tested the entry forms were completed in less than 5 minutes.
Terms & Conditions
1/ THE BIKER GUIDE® reserves the right to amend the date for enteries, change the question and/or any other details and even cancel said competition.
2/ Only enteries which include the full name and postal address can be awarded a prize, as we have to send most prizes out in the post so this information is important.
3/ THE BIKER GUIDE® reserves the right to publish the names of the winners both on the web-site and also within any promotional material.
4/ There will be no cash or other alternative to the prize offered and prizes are not transferable.
5/ Where applicable, prize winners will be responsible for travel arrangements.
6/ Winners will be notified by either e-mail or via a promotional e-shot with the winners names included.
7/ In some cases, prizes require a confirmation e-mail between THE BIKER GUIDE® and the winner, which will need a reply before we go ahead with the arrangements of the prize, such as holidays. In some cases, if we do not receive a reply with 7 days we will presume that you do not want the prize and so will award it to another.
8/ In some circumstances, where we do not have the prize held @ THE BIKER GUIDE hq, the prize may come direct from the supplier, organisers and/or from another source such as when another winner cannot attend. We cannot be held responsible for such a prize going astray or for a cancelled event.
9/ By sending through a competition entry your details (unless stated otherwise) will be added to a database where you will be informed of the winners, new competitions and other news from THE BIKER GUIDE®.
10/ Any winners with any questions about the prize, must contact us direct replying to your 'You are a winner' e-mail, rather than by phone, facebook and/or by contacting the organiser or supplier of the prize.
11/ In the instance that you are required to send your postal address from a facebook competition, if we do not receive a repy in 7 days days the prize may be passed on.

12/ We cannot be held responsible for any prize sent in the post which go astray or for a cancelled event.

13/ Prizes of holidays must be taken by the winner in the time period stated and are not transferable to another.

14/ In no circumstances may a prize be sold to another and/or to make profit. This may result in the prize being null and void.

15/ No prizes won are transferable to another (3rd party).
16/ To qualify for entry into the competition to win a BIKERS WELCOME banner, we must have either the event listed with us and/or the Biker Friendly Place sent to us for inclusion (from the owner of said place). These are both free to do, just send the event or Biker Friendly Place details to us via the on-line form.
17/ For facebook competitions that require a like and share, sometimes due to facebook security, we cannot see if a post has been shared. We may in such cases award said prize to someone who has liked the post (which can be seen).
18/ We will always send tickets (or details of how to obtain) them to competition winners, at least 2 weeks prior to the event. When an email is sent and the competition winner has not received said tickets within 7 days of notification, you must contact us within a week as failure to do so may mean tickets are lost and/or we cannot contact the organiser as they are already on site. In such an event, we may not be able to organise replacements.
Win tickets to Biker rallies, Shows and events, free entry competition